This time of year, many of us have organizing on the brain as we start the year with resolutions to keep the clutter at bay in 2017. For me, Erin, it's about finally organizing my craft supply stash so things are easier to find and less stressful to look at.
These textile baskets, made from an inexpensive ($6.99!) Ikea rag rug are perfect for storing everything from craft supplies to linen closet toiletries, and can collapse flat when not in use. Plus they're as pretty as they are functional. You know we're all about a little bit of color around here, too!
Read on for the tutorial on how to make these pretty, yet oh-so-functional DIY rag rug storage baskets for your place…

MY LATEST VIDEOS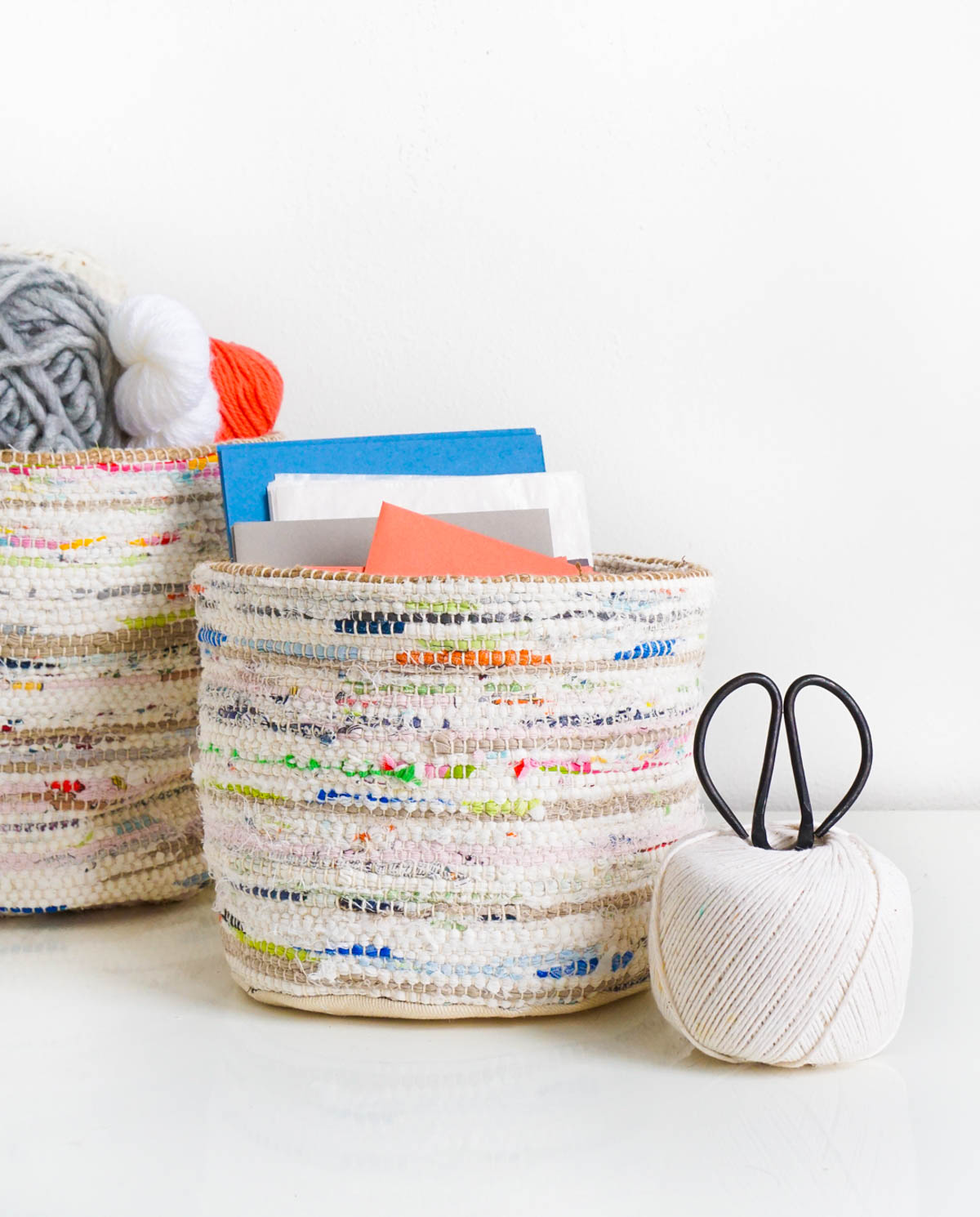 Lay the rug out vertically in front of you, and measure 7" down from the short side of the rug. (10" for the larger tote). Cut across the width of the rug at this measurement.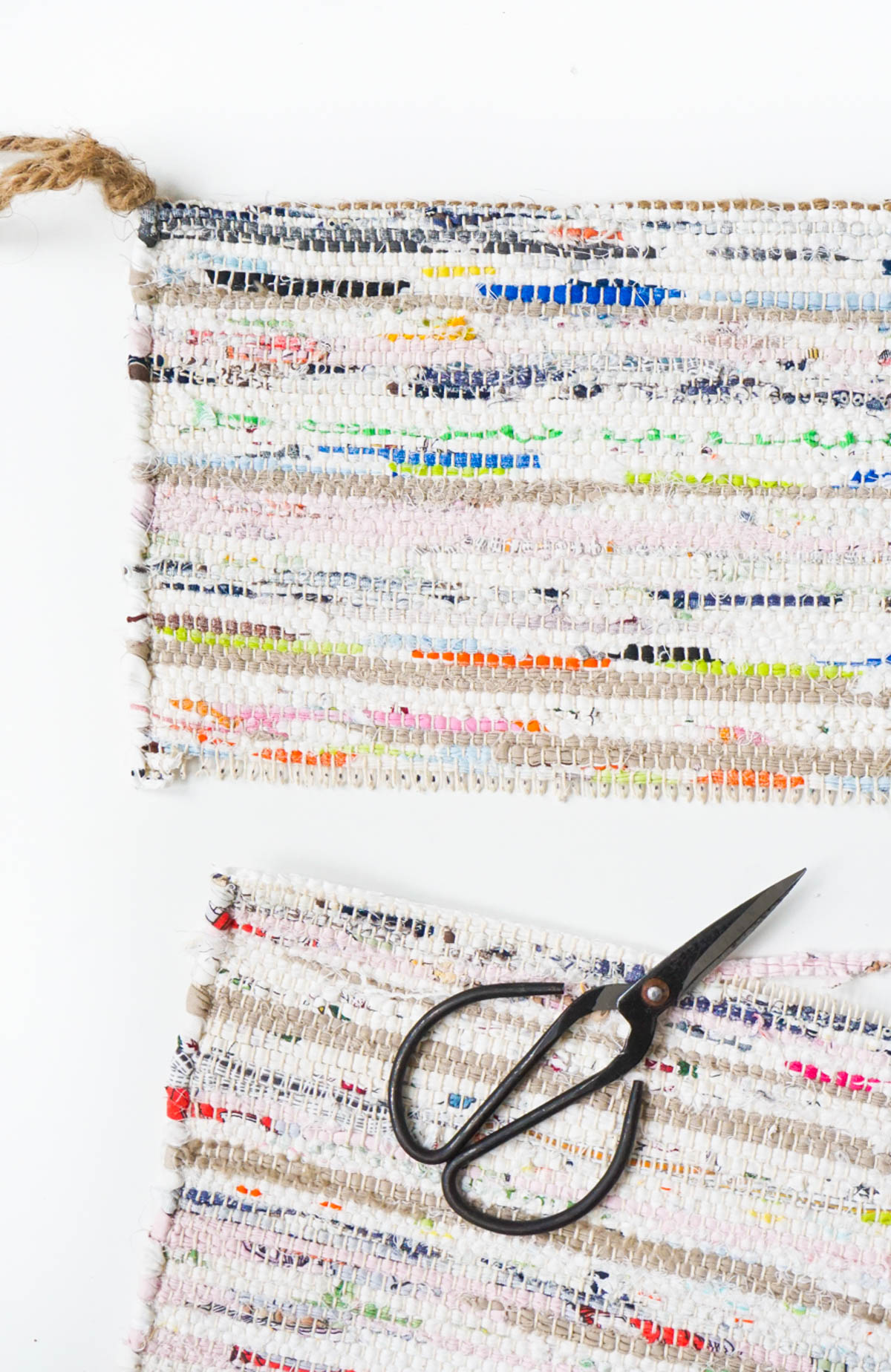 Run a strip of duct tape across the bottom cut edge of rug to prevent fraying, and make 1/2″ clips every 1" along the bottom edge of the duct tape.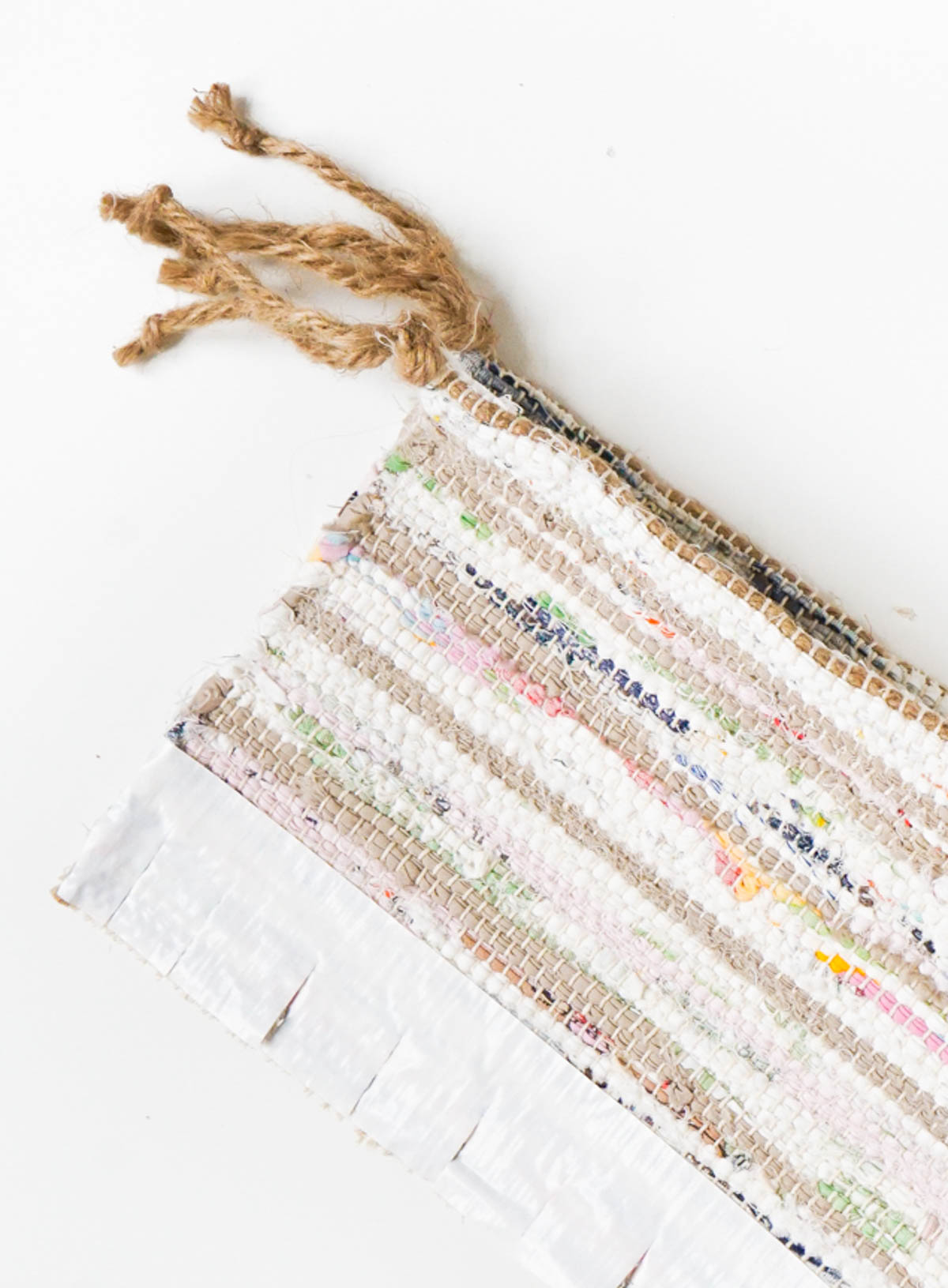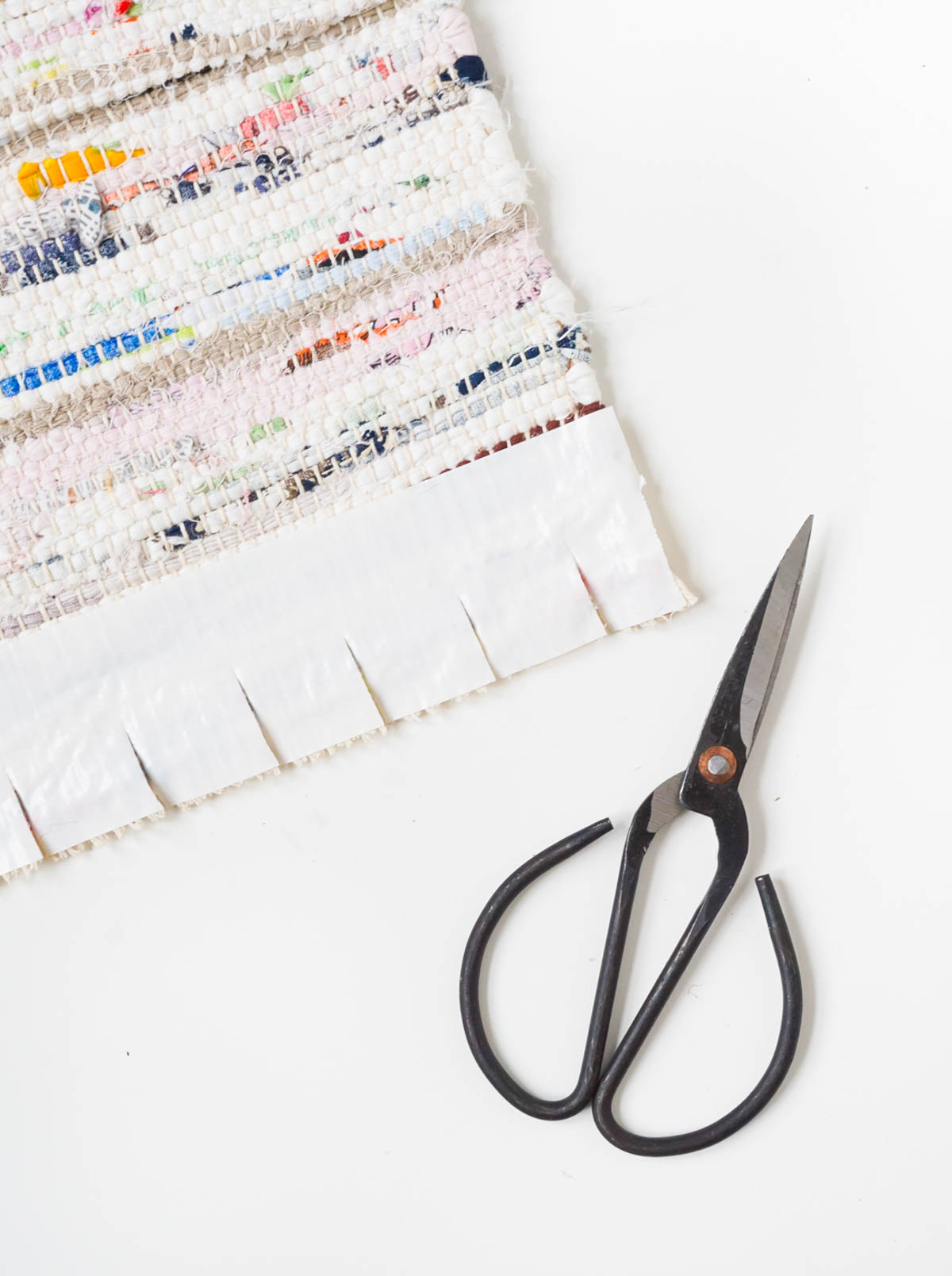 Fold the rug in half with the right sides facing one another. Sew up the edge at 3/8" seam allowance, stopping just before reaching the twine ties. Because of the thickness of both layers of rug, I chose not to pin them together for this step. It was a short enough distance and there seemed to be enough texture not to need to.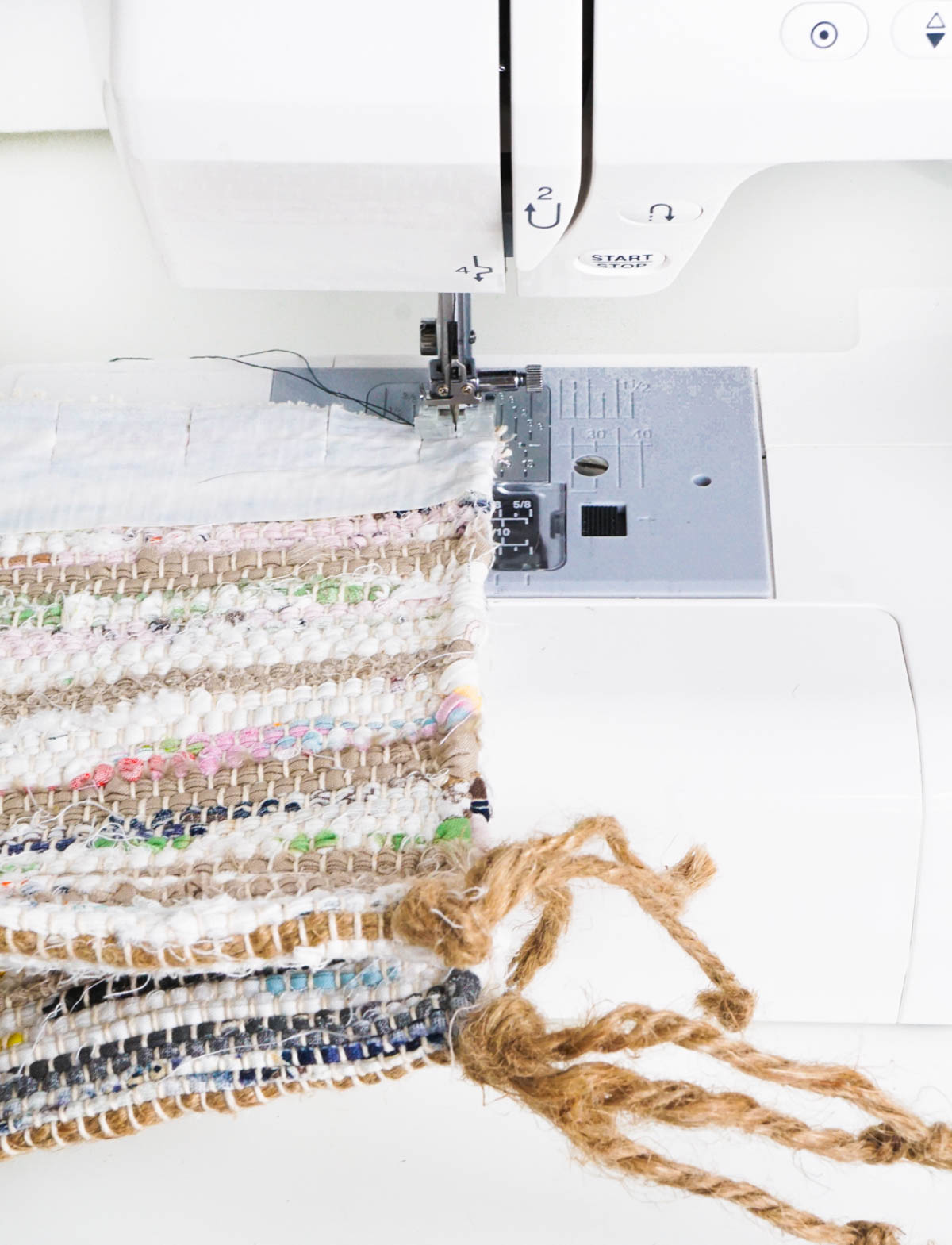 Next, untie the twine knots at each end, and re-tie the two groups together to form one knot.
Cut out an 8" circle of canvas. I used a gold hoop as a guide, but any kind of round bowl or plate will do too.
Pin right sides of the rug and the canvas bottom together with sewing pins. The clips at the bottom of rug will allow it to form to the circular canvas bottom.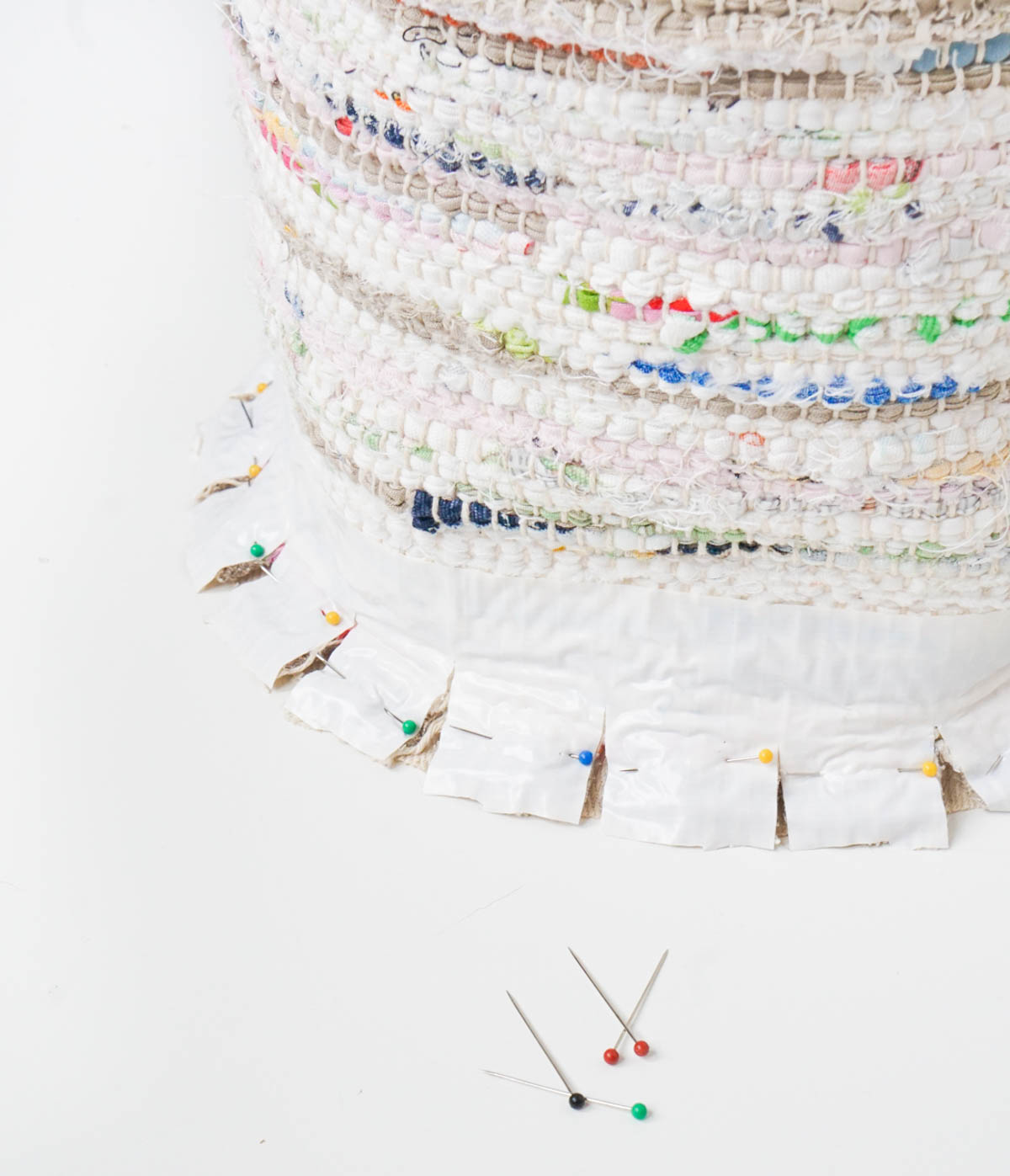 Sew the two layers together at ½" – ¾" seam allowance.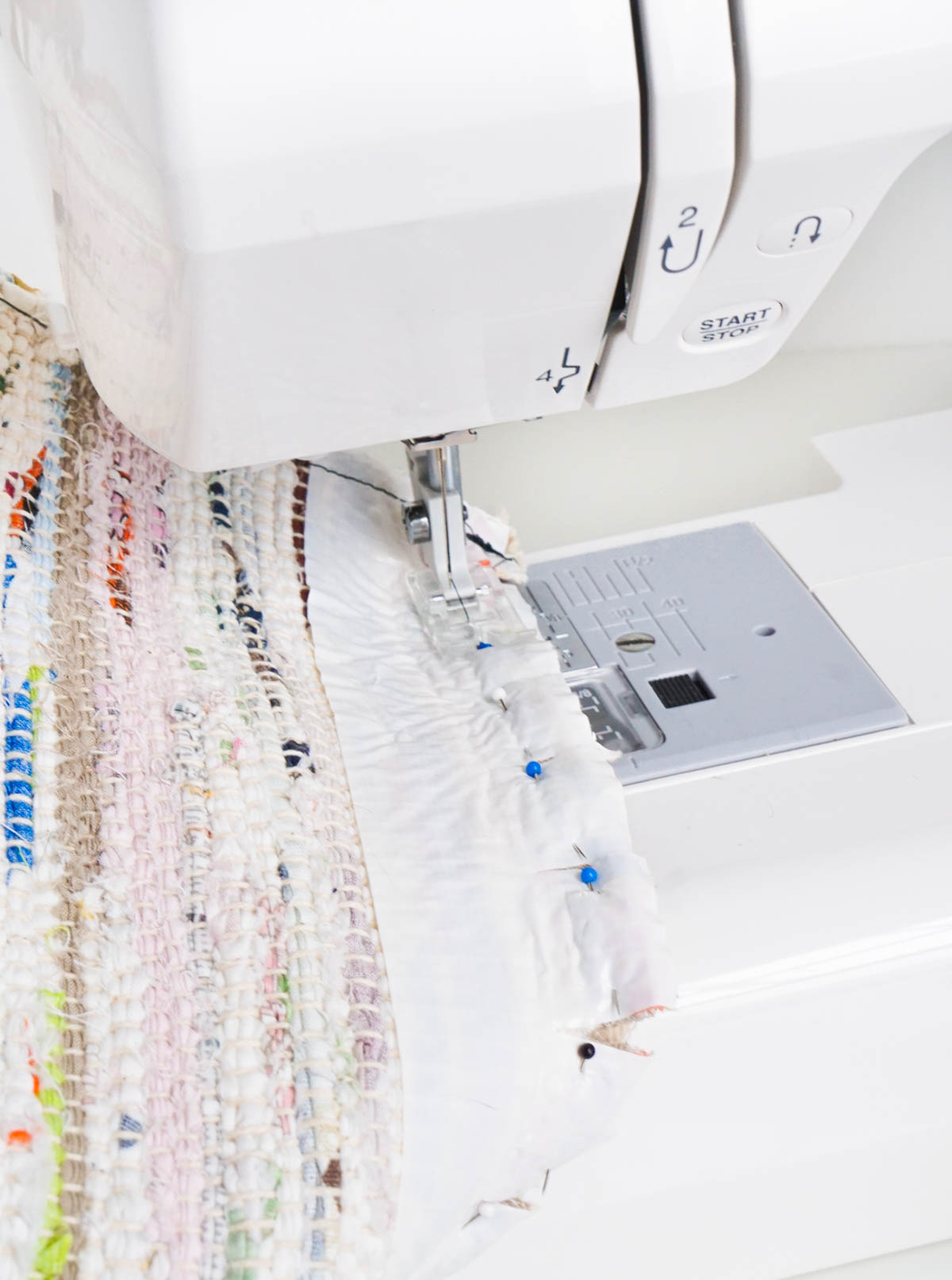 Turn right side out, form into cylindrical shape, and braid the twine ties if you wish.
I'm using mine specifically for yarn and stationery storage. What will you use yours for?!
This post may contain affiliate links which won't change your price but will share some commission using Shopstyle, Reward Style, and/or Amazon Associates.
Erin Francois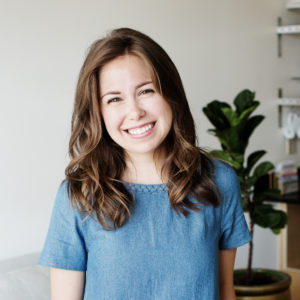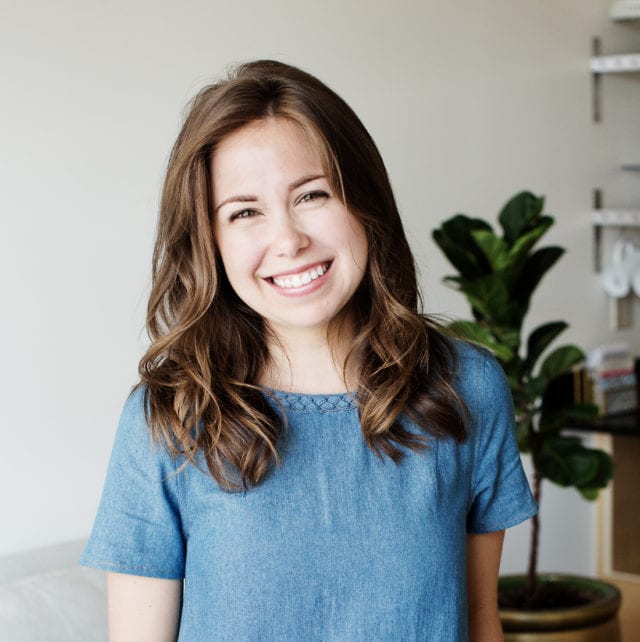 As a diy-er to the very core, Erin calls upon her interior design background to create pieces for the home that work to add beauty, function and a loaded dose of handmade soul to our everyday.
Check out these other awesome posts!