Upgrade your home on a budget with these clever Ikea Besta hacks that prove you don't have to compromise style for affordability.
If you're a fan of Ikea's Besta line of furniture but want to add a touch of personalization and creativity to your home, then you're in luck.
Because we gathered some of the best Ikea Besta hacks that can transform these versatile storage units into unique and functional pieces that perfectly fit your style and needs.
And if it wasn't already obvious, you probably already know that we love a good Ikea hack, especially one utilizing the Ikea Besta cabinet.
We pretty much have done a hack with the Besta unit in all our home renovations, including our rental apartment, townhouse, lakeside home, and recent cottage house.
From sleek media consoles to stylish sideboards, explore how you can customize and repurpose Ikea Besta furniture to maximize storage while adding a personal touch to your living space.The possibilities are limitless!
21 Ikea Besta Hacks
1 — Color Block Besta Storage
One of the easiest ways to hack the Besta units is to simply spray paint the cabinet doors as we did with our DIY color block storage cabinets. We really needed some fun storage ideas and decided that our old studio was in need of color.
Tip: Spray paint the door panels first before attaching them to the frame.
2 — Rattan Besta Ikea TV Stand Hack
Love rattan furniture? Turn the Ikea Besta units into cane decor for your home. This DIY rattan TV unit combines both the Besta cabinets with their Sindvik doors, which are covered with woven grass wallpaper.
3 — Floating Credenza Ikea Hack
One of the versatile things about the Besta cabinet is that they can also be a floating cabinet with a Besta suspension rail.
Just attach it to the wall studs, and then simply hang the frame on the rail as we did with this DIY floating credenza. Then, we customized it with a wood panel countertop that we sanded and stained.
4 — Retro Sideboard
One of its own, the Ikea Besta is minimal and modern. Check out how to give it a vintage flair with this DIY retro sideboard tutorial. All it takes are brass door knockers for your pulls and additional wood legs.
5 — Faux Built-in Storage to Keep Organized
Built-ins can be pricey. Thankfully, the look can be achieved with Ikea cabinets. Our kids' playroom features the Ikea Besta cabinets as the base of the built-in. Then, we stacked the Kallax shelves on top for drawer inserts.
6 — Add a Toe Kick to the Besta Cabinet
Elevate your IKEA Besta cabinet customization game with a simple yet impactful addition – the toe kick. Toe kicks cover the gap between the floor and the base cabinets.
By introducing a toe kick to your Besta cabinet, you're not only enhancing its aesthetics but also adding a touch of functionality and polished design.
So even the smallest details can make a significant difference in your interior space. We included a toe kick in both our lakeside living room makeover and our townhouse makeover.
Our home office makeover also was fitted with wall to wall Besta cabinets with a toe kick for added height.
7 — Besta Window Seat
This DIY window seat is constructed from the Ikea Besta TV unit. It serves as not only extra seating but as a storage unit. Honestly, all that needed to be done to call this a window seat was to place a large cushion on top! Easy, right?!?
8 — Fluted Sideboard
Fluted furniture has made a huge comeback. This DIY fluted Ikea Besta sideboard tutorials shows you how to replicate the design by using round moulding.
Complete the look with a glass top. It's optional but we really think this finishing touch makes the piece look even more high-end. Plus, Ikea has different affordable pre-cut glass top options, specifically cut for the Besta.
9 — Reclaimed Wood Buffet
This DIY reclaimed wood buffet combines modern functionality with rustic charm. It's a unique scrap wood project idea. Simply screw wood panels over the Besta door fronts.
This particular buffet utilizes timber wood from discarded pallets. Then, stain the fronts for a weathered reclaimed look.
10 — Built-In Entertainment System
Ikea is well aware of all the cabinet hacks. So they launched the Besta Storage Planner for home owners to create 3D mockups of the Besta storage system.
This makes designing a custom DIY built-in entertainment system an easy task!
11 — Ikea Besta Office Desk
One of our favorite Ikea desk hacks is this DIY office desk that allows for 2 workstations that hide your electronic cords. If your home office is only for 1, all this extra space is great for a crafting area too.
12 — Montessori Toddler Wardrobe
This Besta Ikea hack merges the principles of Montessori philosophy with creative IKEA hacking to craft a wardrobe that empowers your toddler while maintaining a sense of style and practicality. This versatile idea also functions as a diaper changing station.
13 — Custom Banquette with Seat Storage
Maximize your space with a dining room DIY Besta bench with clever seat storage. This innovative design project only costs $300. It's perfect if you're lacking kitchen storage.
14 — Simple Handle Free Floating Credenza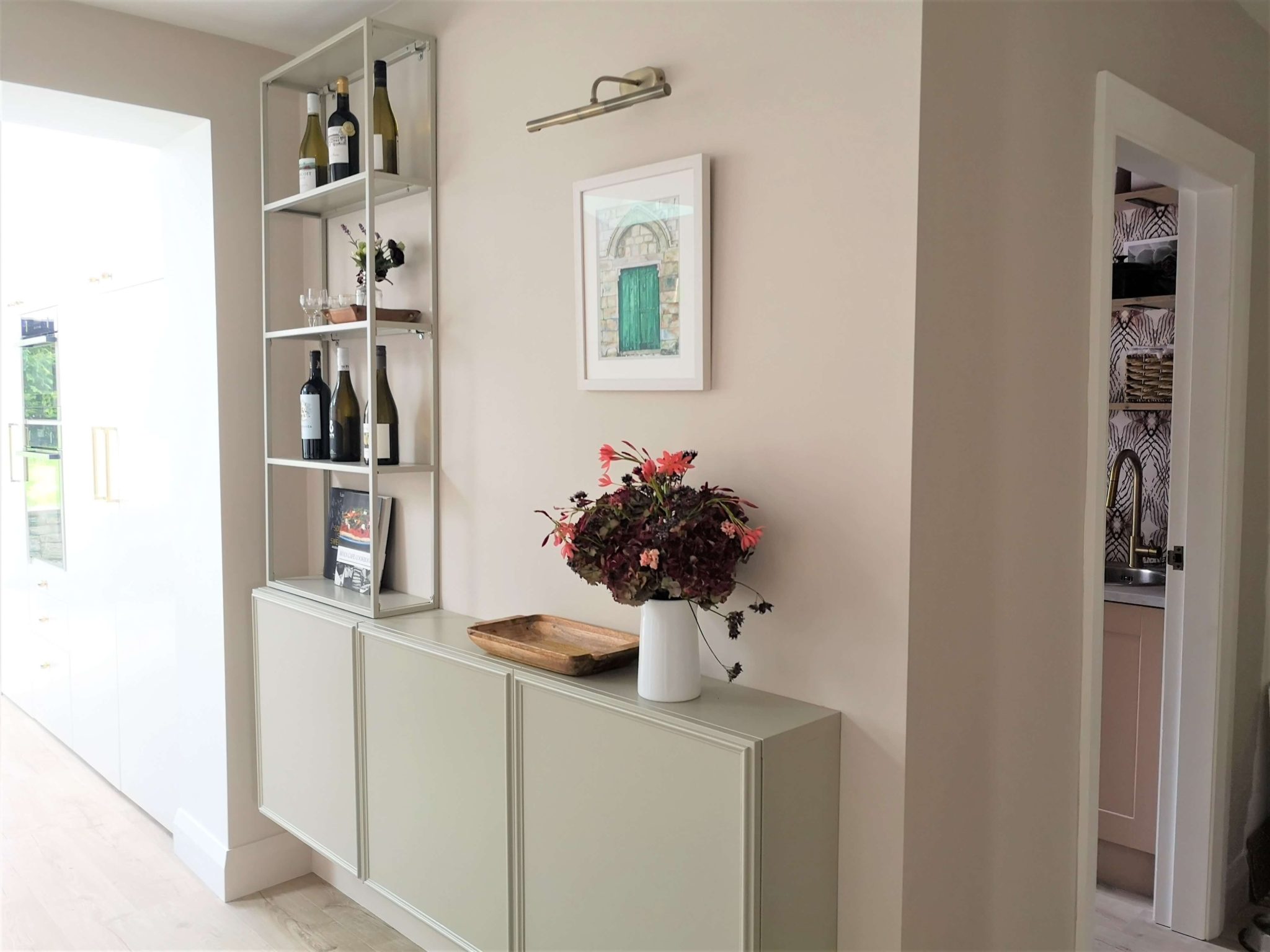 If minimal is your style, fit your Ikea Besta doors with soft closing/push-open hinge to avoid needed door handles. Another easy hack is to simply paint the unit as seen with this Besta DIY credenza. Hanging a shelf write on top makes it appear as if it is a part of the cabinet.
15 — Build a Birch Plywood Frame
We love this idea of building out a frame for your Besta unit to even include legs and open side storage channels.
16 — Mid Century Starbust Cabinet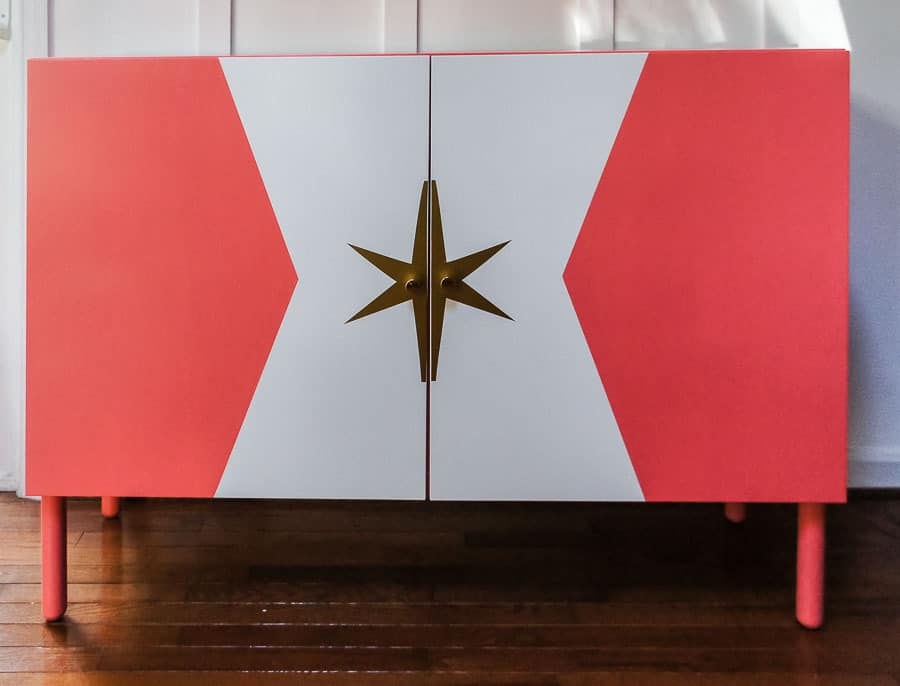 Don't be afraid to paint a fun design. This Ikea hack brings a touch of mid century modern with its starburst pattern, created by a lot of sanding, priming, tape and paint.
17 — DIY Litter Box
View this post on Instagram
Probably one of the most unique hacks is turning the Besta into a pretty kitty litter box, retrofitted with a side door for your furbaby to access.
We constructed our own litter box, but we love how this idea completely hides the box.
Customized Add-Ons that You Can Buy
There are many shops and sellers that provide pre-made accessories and kits to hack your Ikea furniture.
18 — Furniture Overlays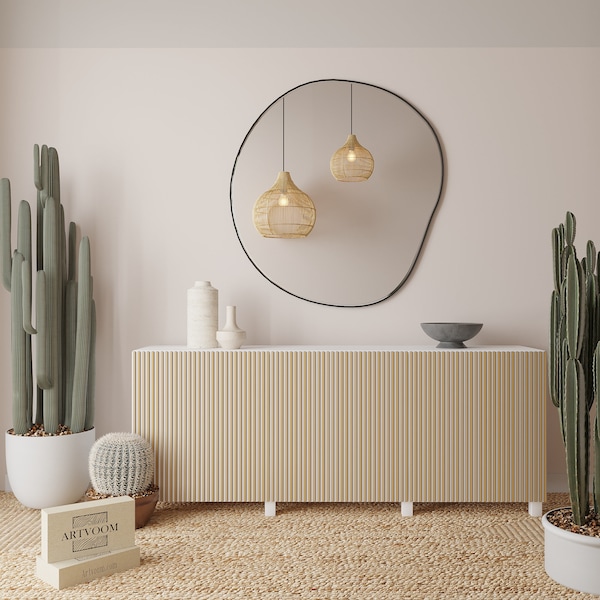 The easiest way to revamp the Besta unit is to apply an overlay. These decorative wood panels are handcrafted from 100% natural oak veneer. Choose from different finishes such as walnut, natural oak, ebony and more. The best feature is that this is simply a peel and stick application.
19 — Angled Wooden Legs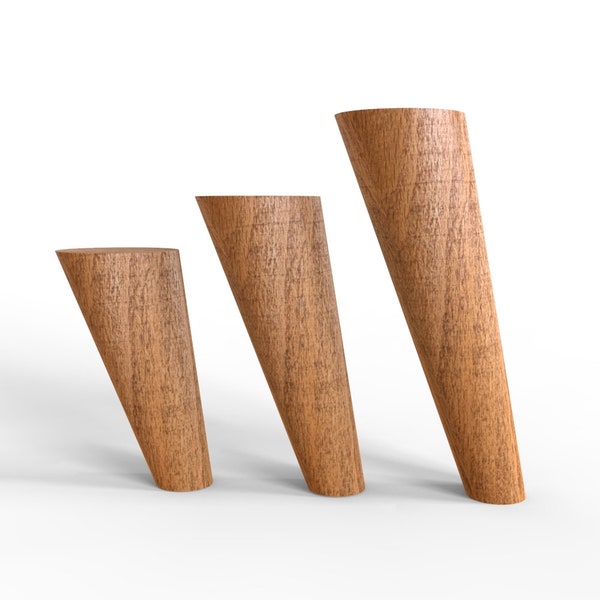 Upgrade your Besta with angled wooden legs. There are so many lengths, color and finish options to suit any preference.
The legs work with other Ikea furniture and most sofas, cabinets, TV-units, side desks, and more (as long as they have built-in hanger nuts).
20 — Industrial Metal Legs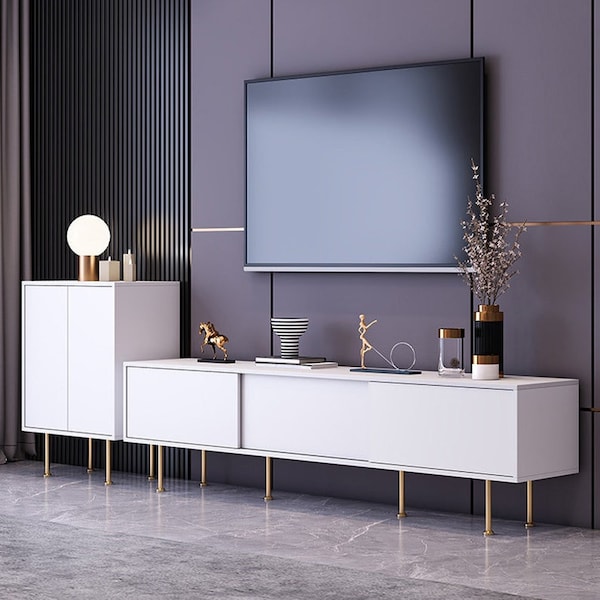 For a more modern look, opt for metal legs. We love how these particular ones are adjustable.
21 — Prefabricated Fronts, Panels and Hardware
View this post on Instagram
We created a room divider with the Besta cabinets and retrofitted the doors with Norse Interior cane doors. You can completely transform the look of the cabinets by customizing the front. And Norse Interiors is a shop dedicated solely to customizing Ikea furniture.
More Ikea Hacks to Try
Ikea furniture is blank canvas brimming with potential. For more Ikea hacks, check out some of our favorite DIY's below —