DIY Litter Box Cover — Nothing says welcome home like a clean litter box right? Haha! We're sharing this Patterned DIY Litter Box Cover for hiding the unwanted.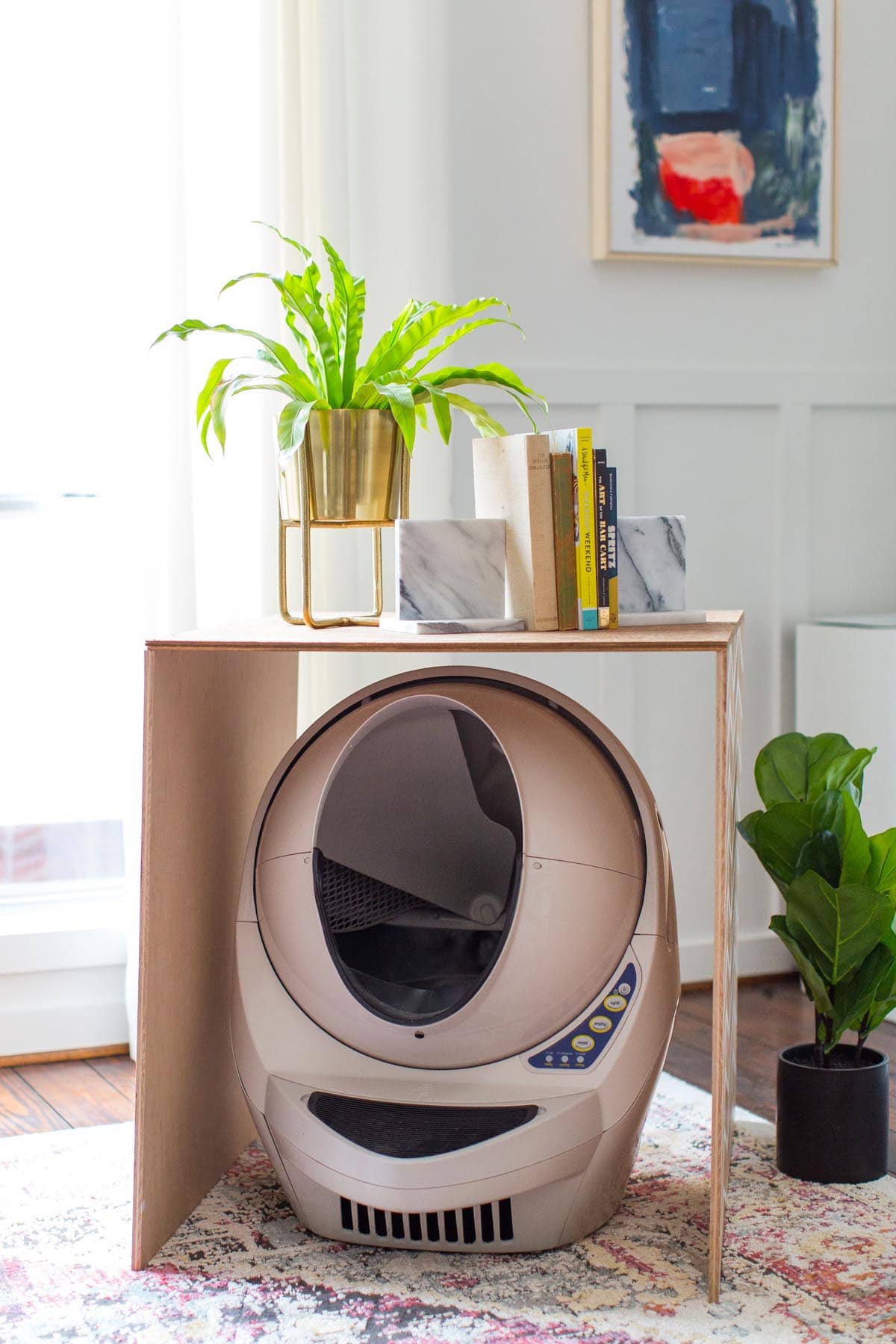 I don't know if you all are as plagued by litter box issues as I am, but I think I've finally found my heaven sent solution!
I love my fur child, Thomas like an actual pageant mom. But I'll be darned if he's going to ruin our brand new wood floors and rugs with his spiteful litter box tendencies after all of this renovation madness.
Plus, nothing ruins a well-decorated room quicker than a dirty bathroom box, if you will. A TON of you were asking about our Litter Robot after I shared it on stories a little while ago.
So here's my quick summary — it is AMAZING. I know a few of you mentioned the price tag on it, and I can absolutely relate. But literally, I would pay any amount of money for it.
It's the only box that our cats use without fail. Thomas is so freaking particular about having an immaculately clean space. If we don't scoop every day or multiple times a day, he'll spitefully go outside of the box.
Let me just tell you that is my worst nightmare, especially after installing new floors with a far heftier price tag than a litter box.
We haven't had a single out-of-the-box issue since we got them. (We've been using two on different floors of the house).
Since it's my new best friend, I decided to dress it up with a Patterned DIY Litter Box Cover that fits our design style.
I was being stubborn and thought I could make a less expensive more modern version their unfinished wood cabinet.
But in hindsight, it's worth it to just buy the pre0made version and do the DIY pattern on it yourself. Trust me on this, haha!
In case the Litter Robot cabinet doesn't work for your box, here's a simplified way to make your own litter box cover…
Materials And Tools Needed To Make A Patterned DIY Litter Box Cover
A nice grade of plywood cut down to one piece that's 29in x 26in, and two pieces that are 29x29in (Lowe's will cut this down for you for free!)
Paint in the accent color of your choice for the lines
Ruler
Pencil
Drill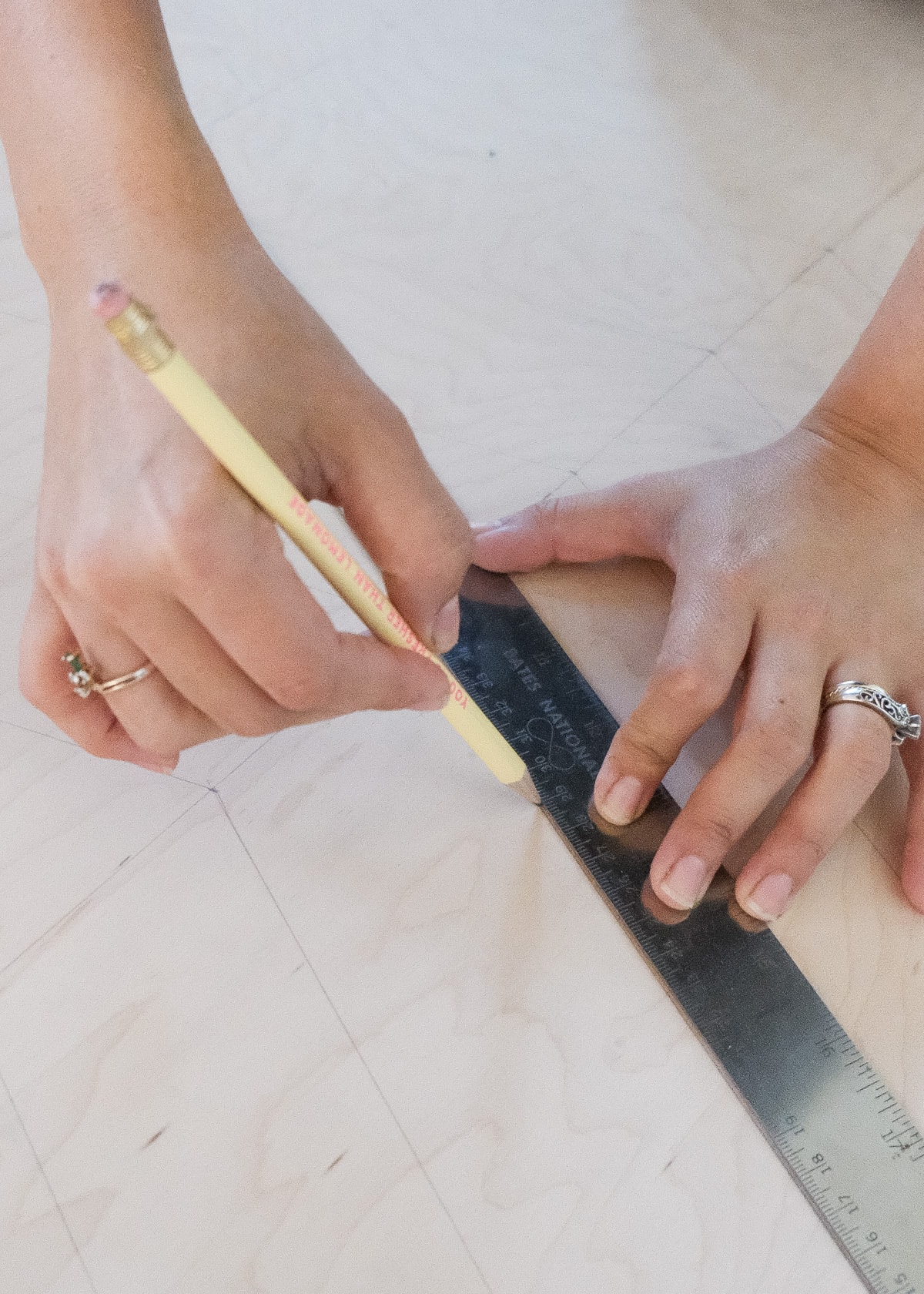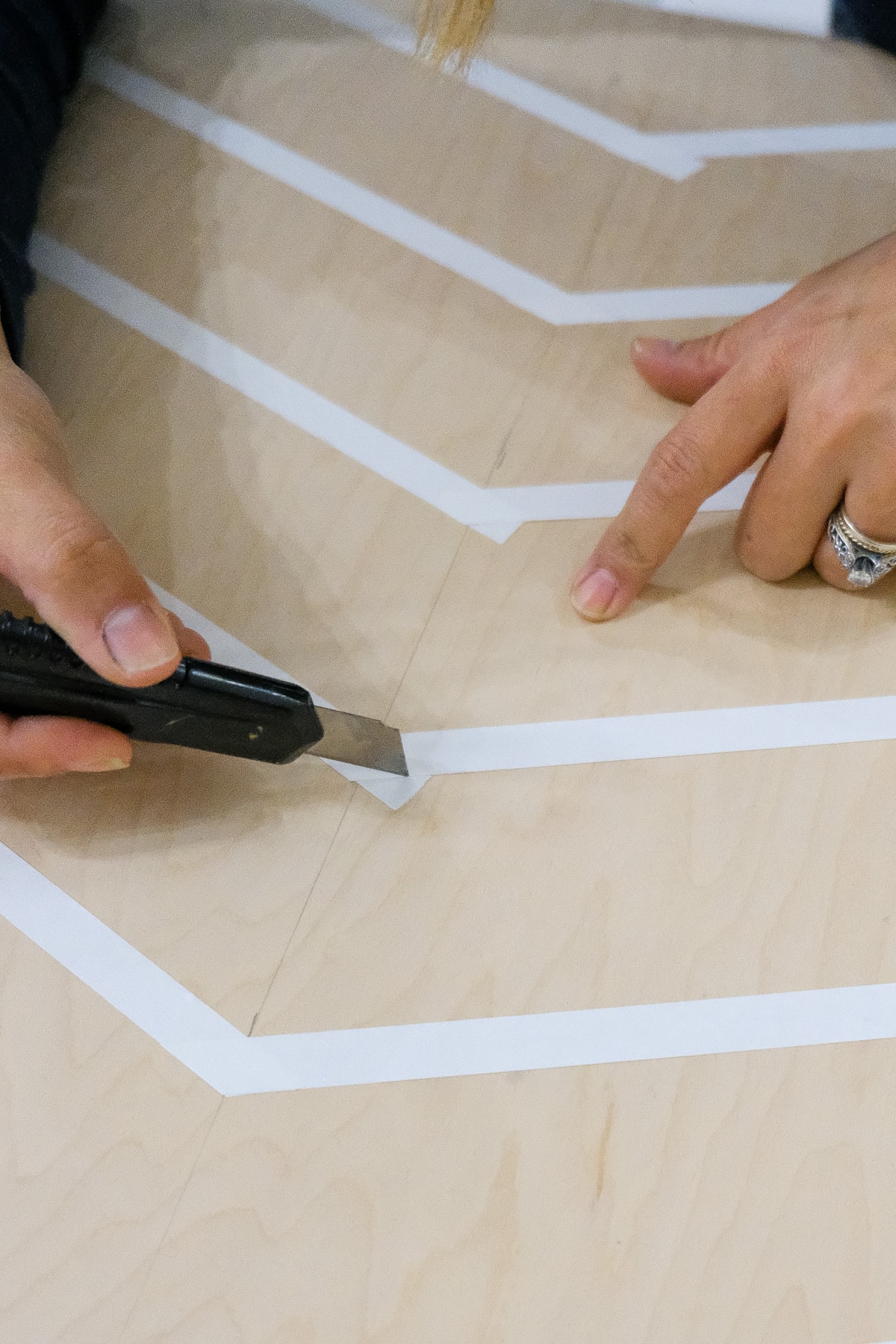 How To Make A Patterned DIY Litter Box Cover
If you're buying the premade cabinet, all you'll have to do is create the pattern.
If you're creating your own cover from plywood, you'll need to make sure to sand all of the edges and flat surfaces of the boards.
The 29×26 inch piece of wood is going to be the top, which I chose to stain a solid color.
For the sides, you'll use a pencil and ruler to draw your pattern on.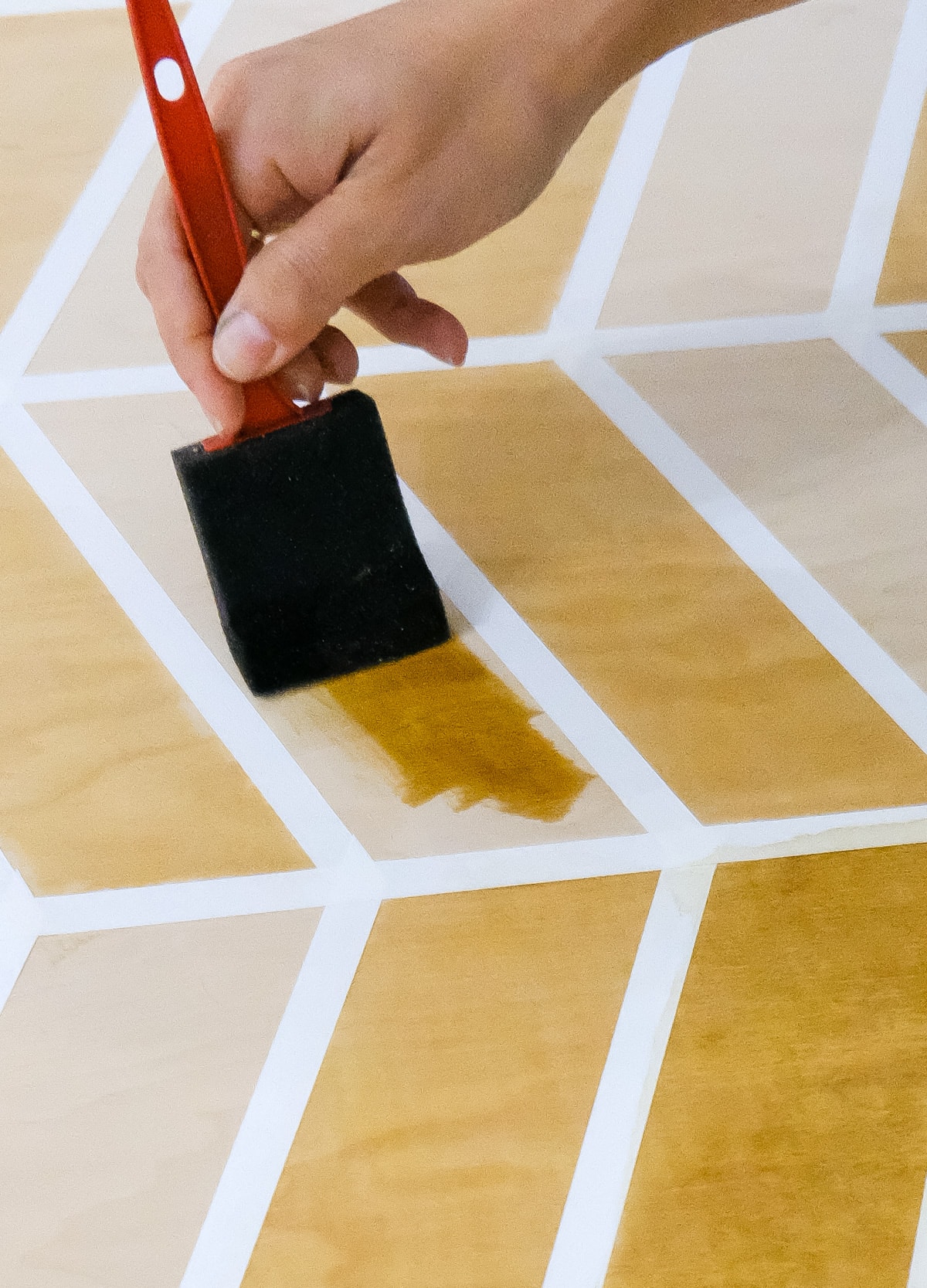 Now tape off your pattern, and using a very dry foam brush with a little stain, brush the stain onto the pattern in alternating colors.
If you use too much stain at a time, the oils will really bleed into each other. Be sure to do multiple thin coats instead.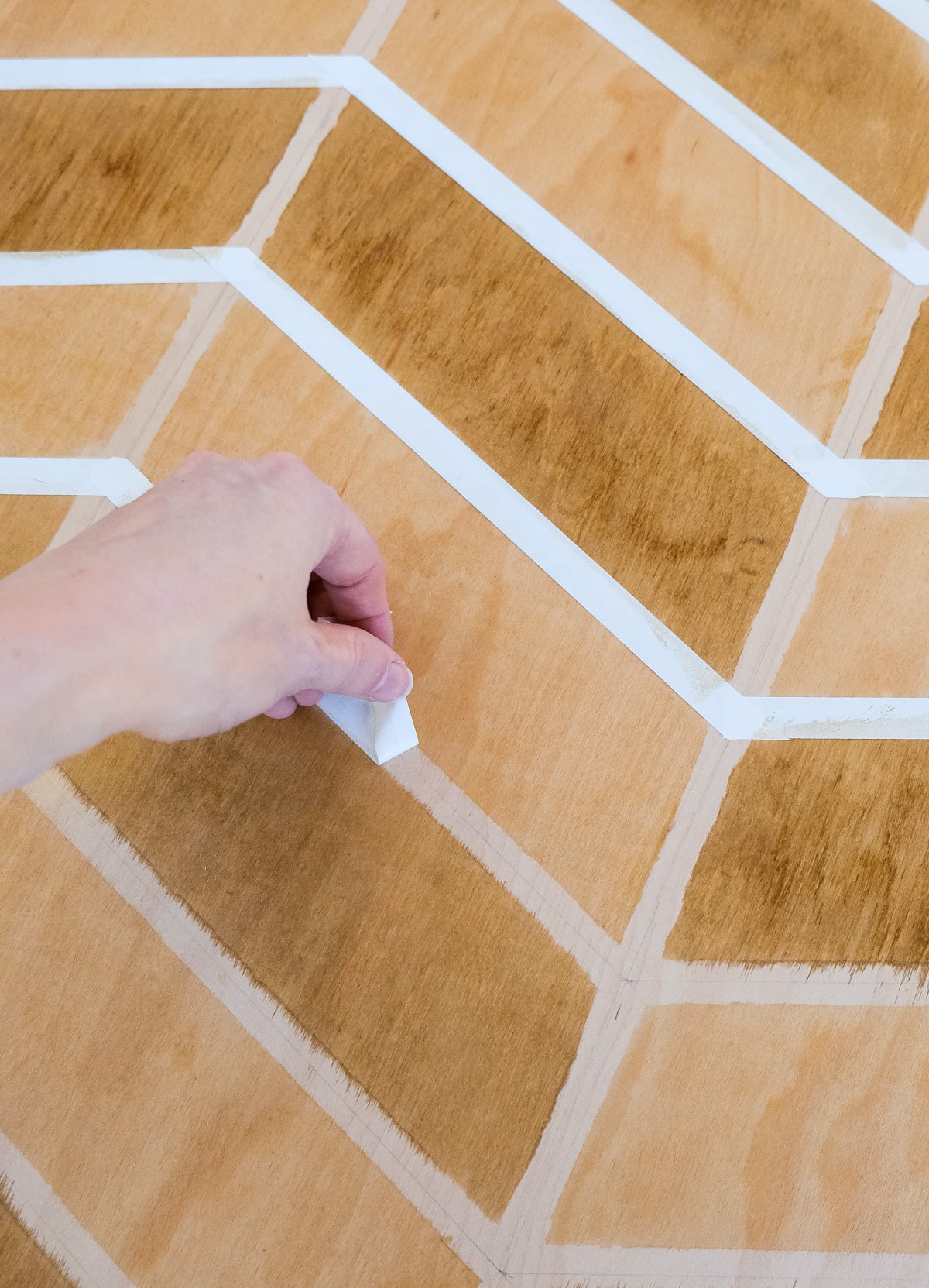 Once the stain is dry, remove the painter's tape and retape the opposite edges to paint the accent color of your choice.
I ended up using multiple coats of white for a solid line finish.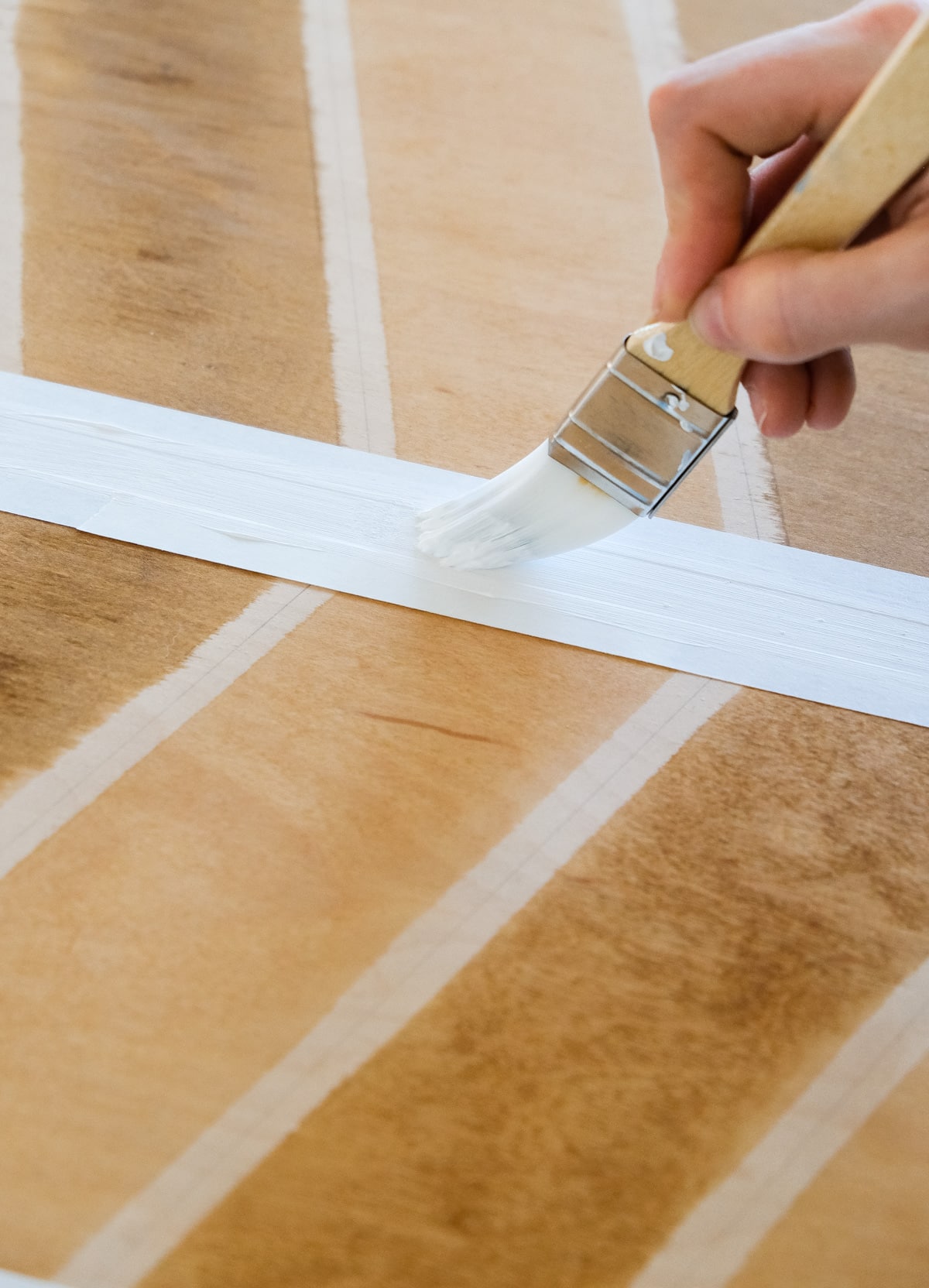 Using wood screws and L brackets, drill the L brackets to the inside of all four corners of the finished cabinet pieces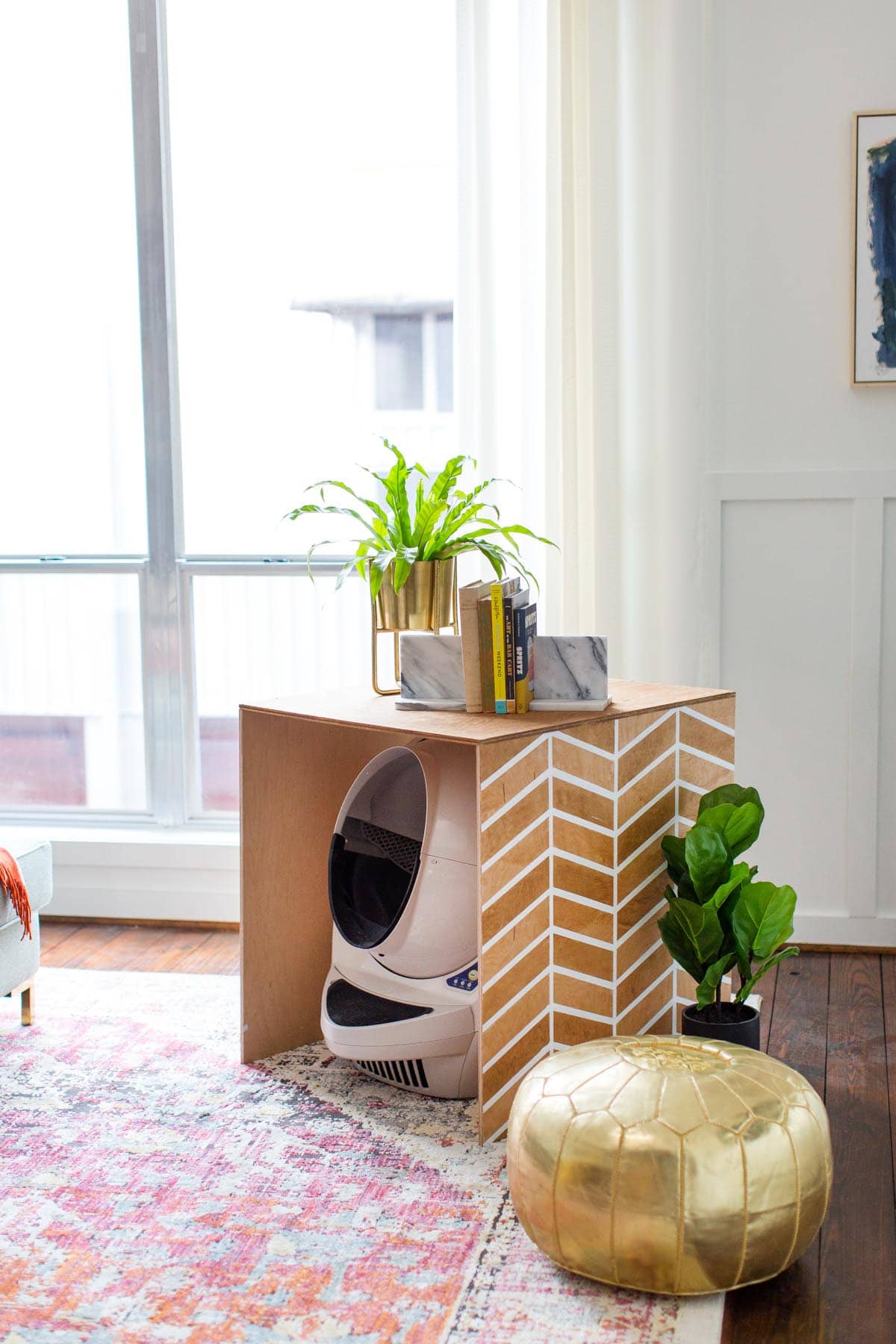 Now here's to hoping Thomas keeps his spiteful habits at bay! So far, so good and I couldn't be more thankful!
Do you all have any litter box tips and tricks that you live by?