Around here we are allll about our cat, Thomas! If you're new here, Thomas is basically our second child, so it's only natural for us to spoil him like crazy for Christmas, too. Let's just say Christmas is as exciting for him as it is for Gwen since his favorite thing in the entire world is to attack the Christmas tree every 5 seconds (see photo above).
Since we realize not everyone is just a cat lover, we put together a gift guide for pets that covers a little of everything (sans reptiles, sorry!). I literally want to use this color block food bowl for myself, haha!…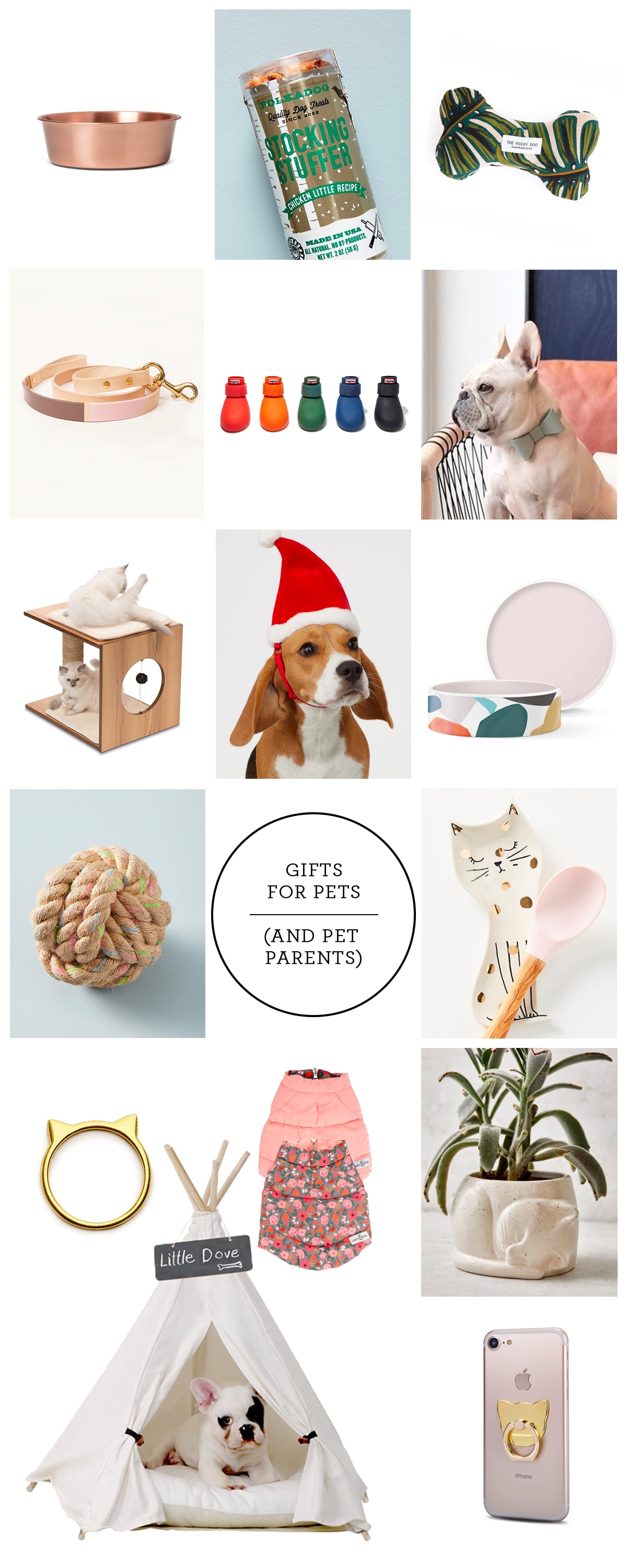 We've have rounded up all of our favorite cat and dog toys, accessories and beyond!
simple and elegant copper food/water bowl for cats and dogs // stocking stuffer treats for dogs // palm print stuffed bone dog toy // leather dog leash with color block detail (customizable!) // rubber booties for dogs // mint leather dog collar with removable bow (other colors available) // Vesper mid-century cat play house // Santa hat for dogs // abstract color block food/water bowl for cats and dogs // jute knot dog toy // gold polka dot cat spoon rest // gold cat ears ring // reversible pink and floral puff jacket for dogs // ceramic sleeping cat planter // cat or small dog teepee bed // gold cat phone ring