Considering this might actually be our one millionth hexagon related post, it's pretty safe to say I have a very healthy obsession. But hey, why fix what isn't broken you know?! So I'm back at it again with these DIY mini wooden serving boards that I made for our friends at The Laughing Cow®. We're basically BFF's now.
We've been making fun snack pairings for them each month behind the scenes (can you guess which photos are ours?!), and this month we made these super cute fruit slice and Creamy Light Swiss Cheese pairings served in mini fruit bowls. It was all very tropical and delicious, and they were just screaming for coordinating servings boards to go along with them, so obliged.
Now I'm hear to spread the tropical love, because don't these just look like they belong right next to your afternoon snack pairing by the pool? You can even color coordinate them so that each guests knows which snack pairing is theirs…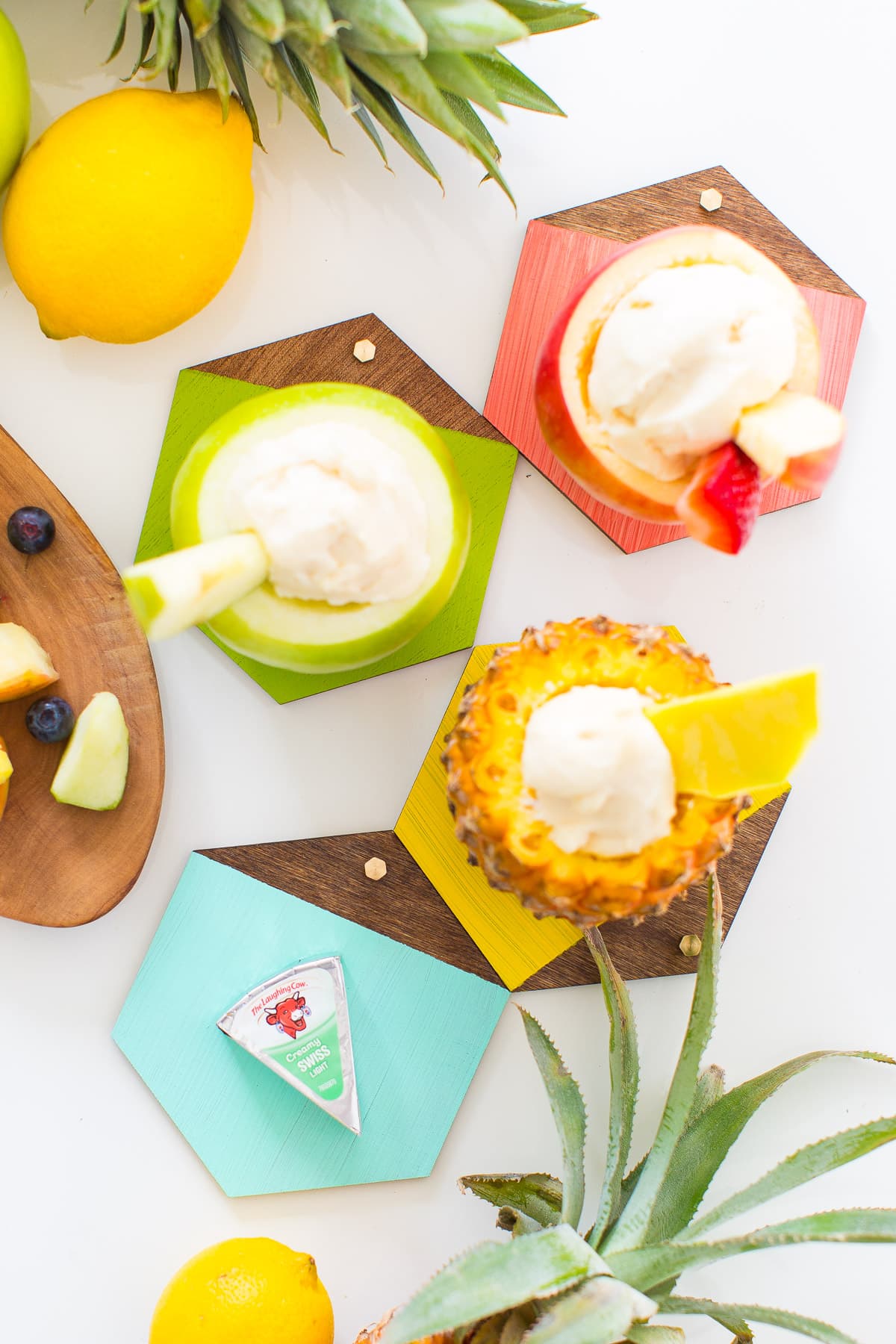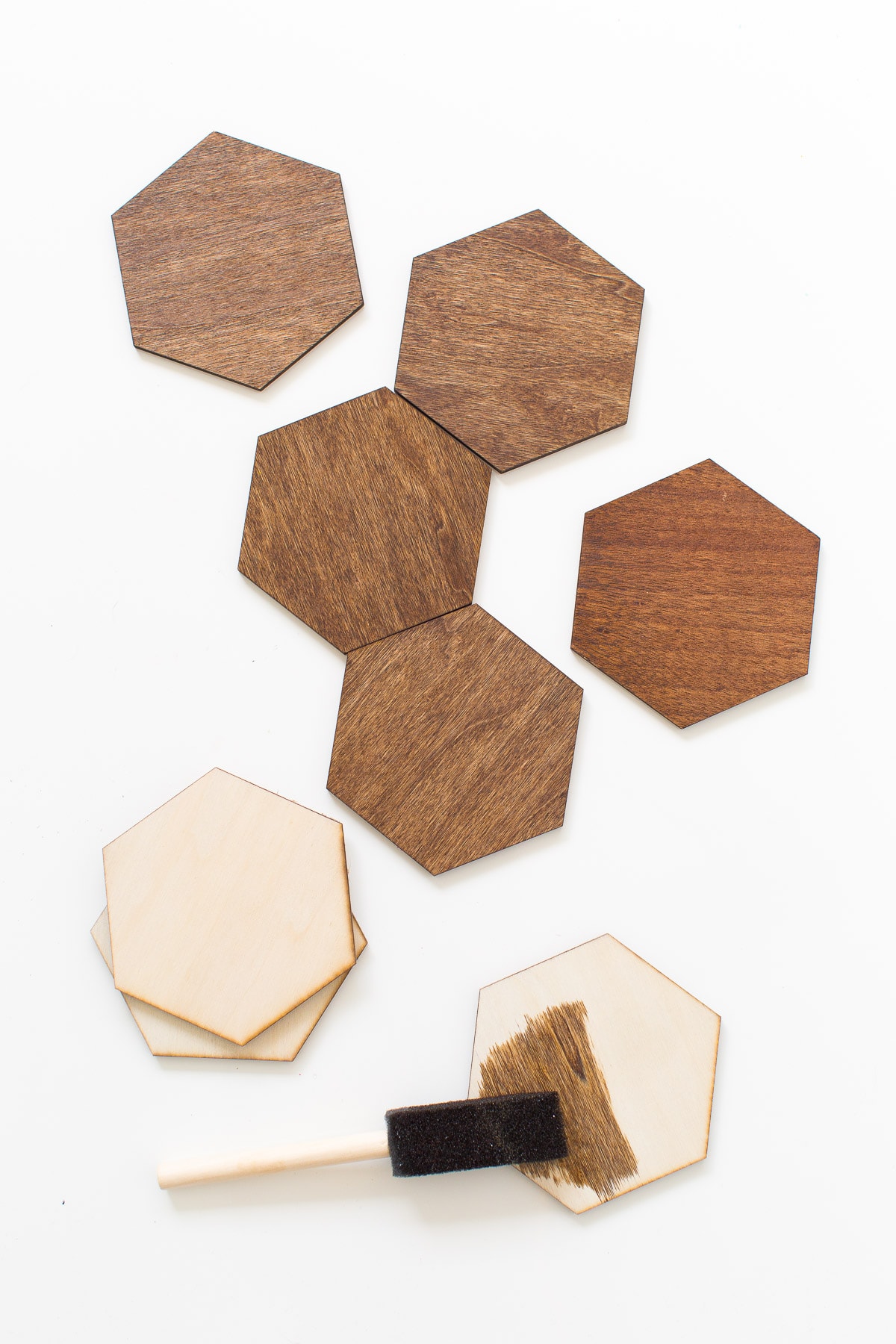 First stain the wooden hexagons with either an old cloth or foam brush dipped into the non-toxic stain. Let it dry completely.
If you're going to do the color blocking on some of the hexagons, use the painter's tape to tape of different sections, making sure to run your hands over the edges of the tape to get a clean, sharp line.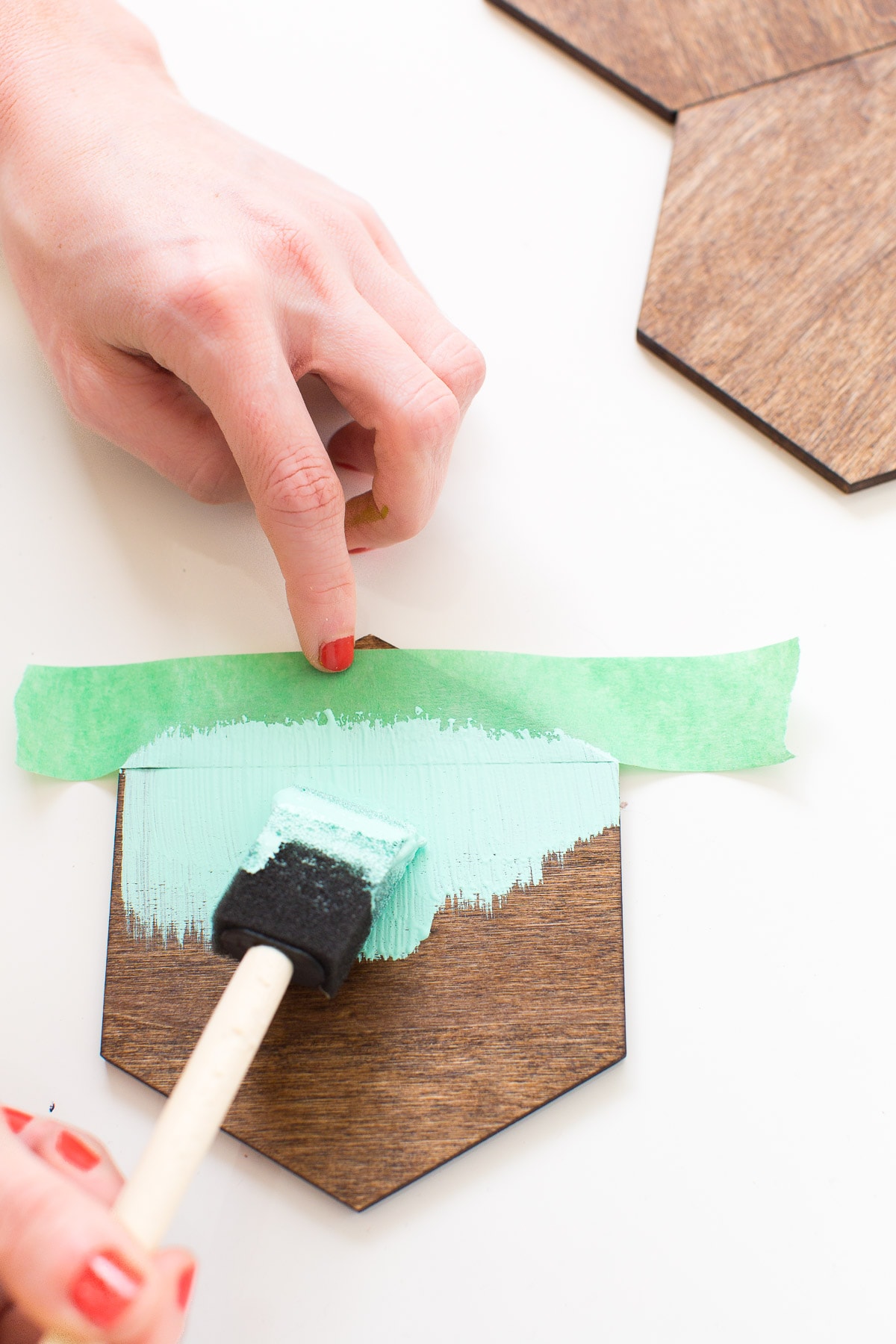 Paint the colors onto the tile brushing away from the tape so that it doesn't gunk up and cause weird edges when you peel it away, then let it dry completely.
Once the paint is completely dry, you can spray the entire wood piece with the clear spray shellac so that it has a food safe, resistant surface. It will need to set for 24-48 hours to be fully cured, but you can super glue your finishing brass touches onto the tiles once the shellac is dry to the touch.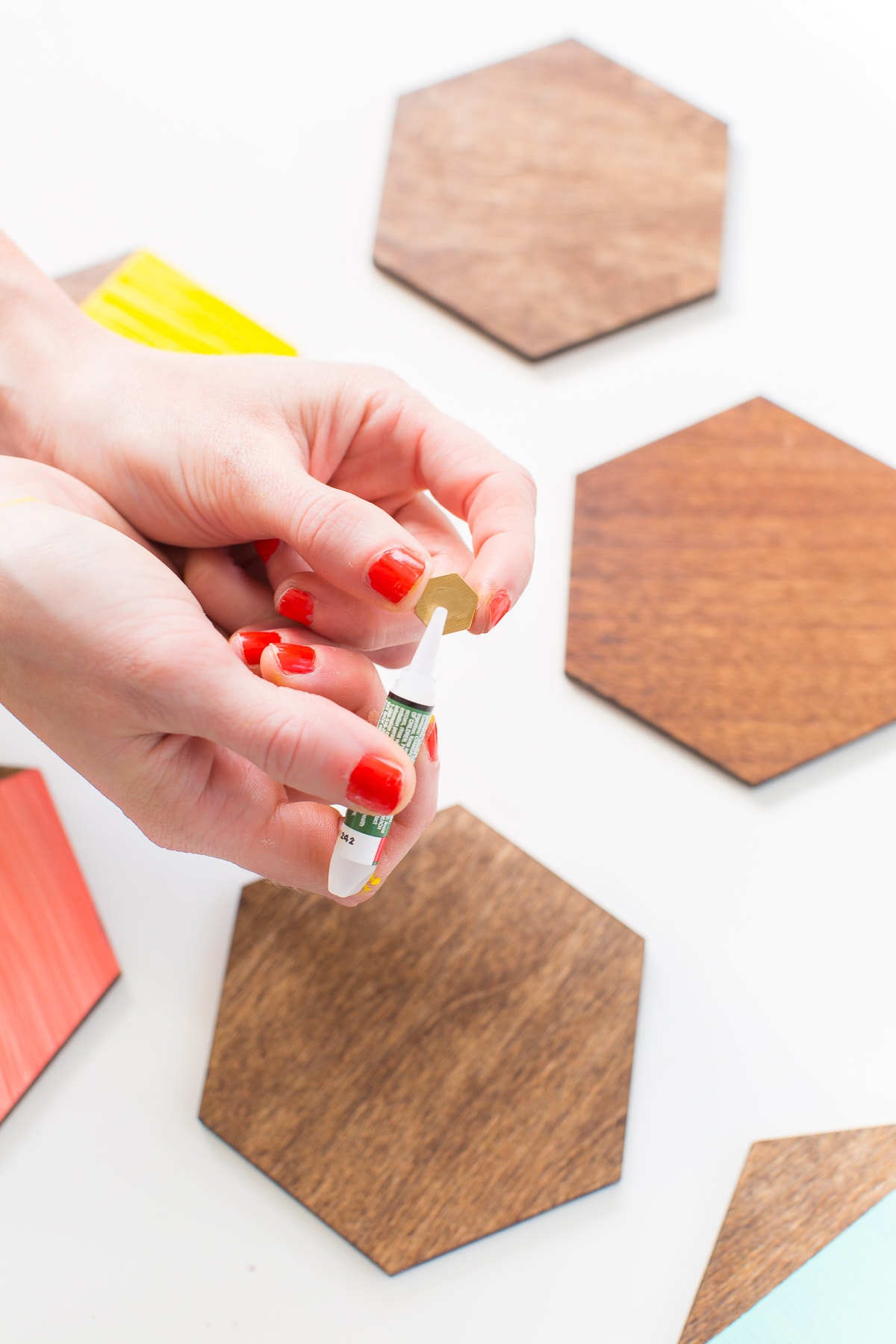 Be sure to lightly handwash the tiles after using them, and avoid completely submerging them in water, especially if you're using the brass embellishments.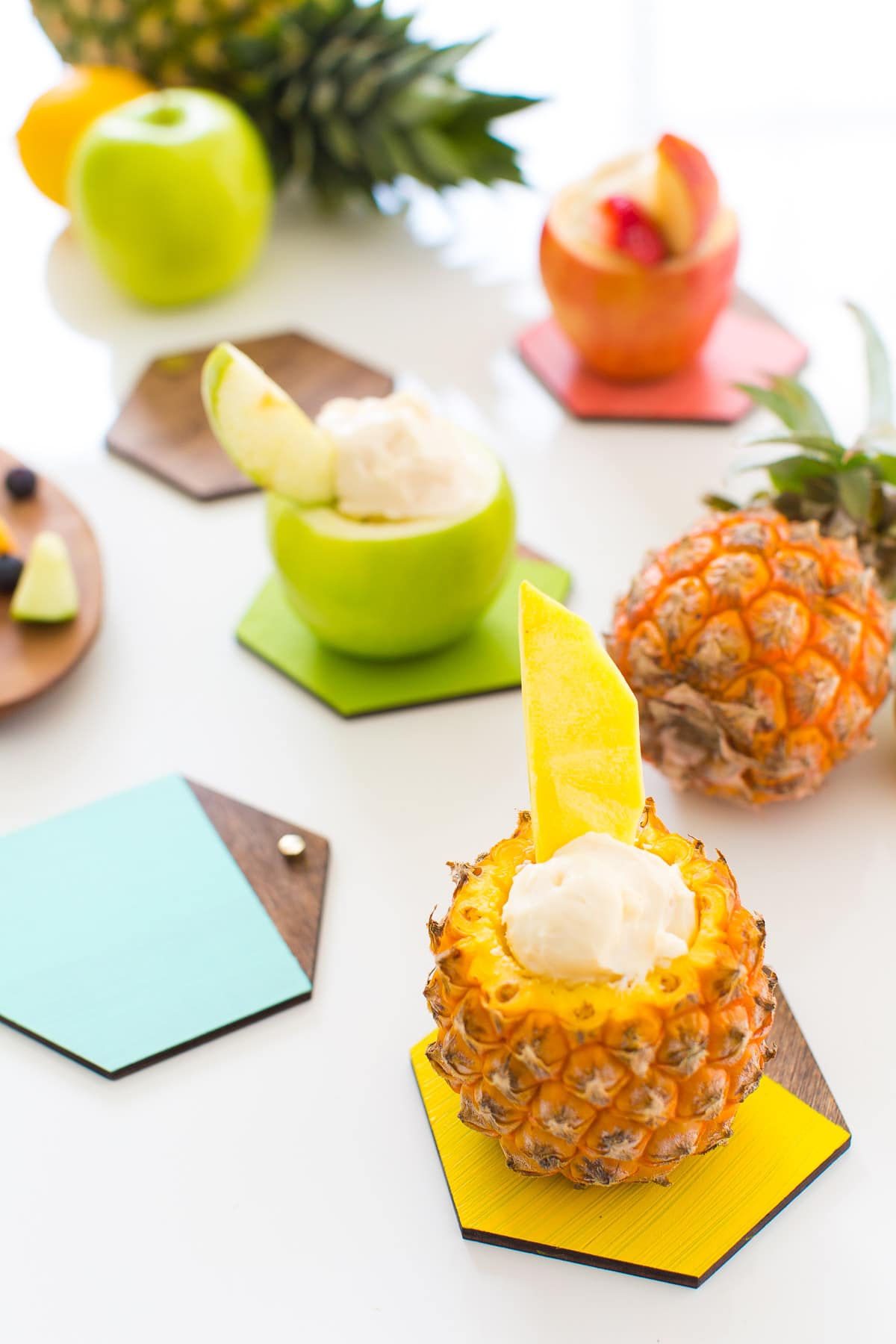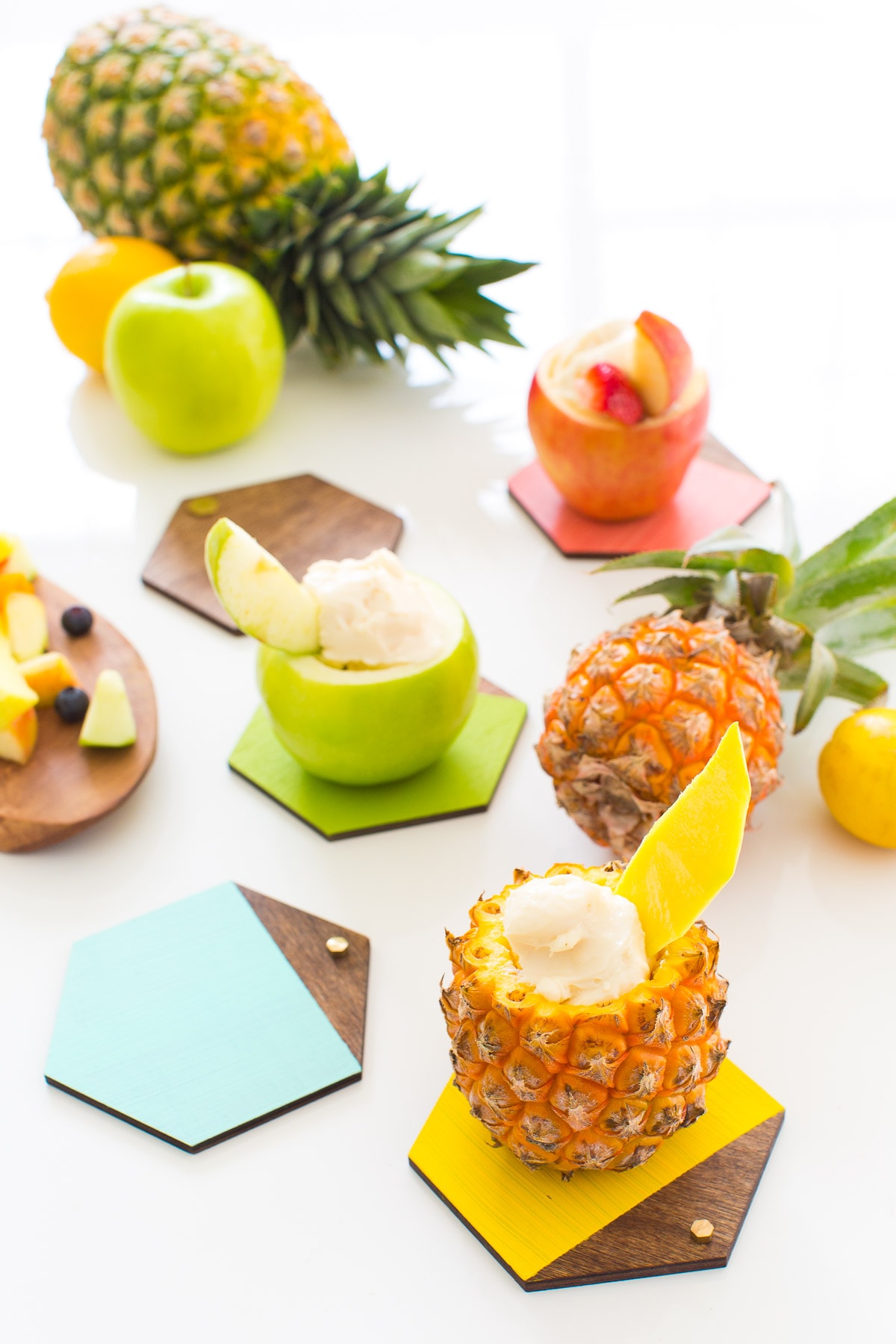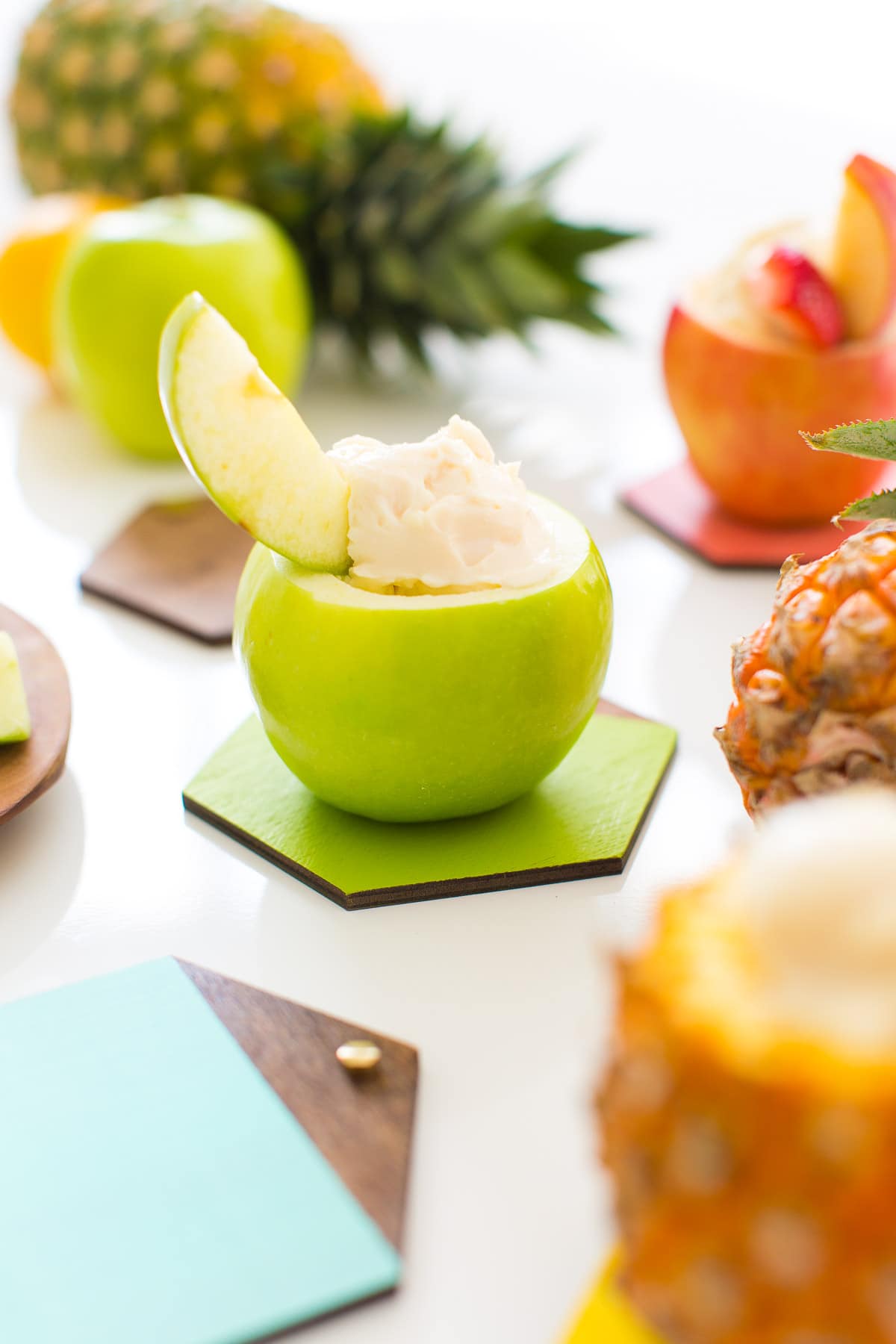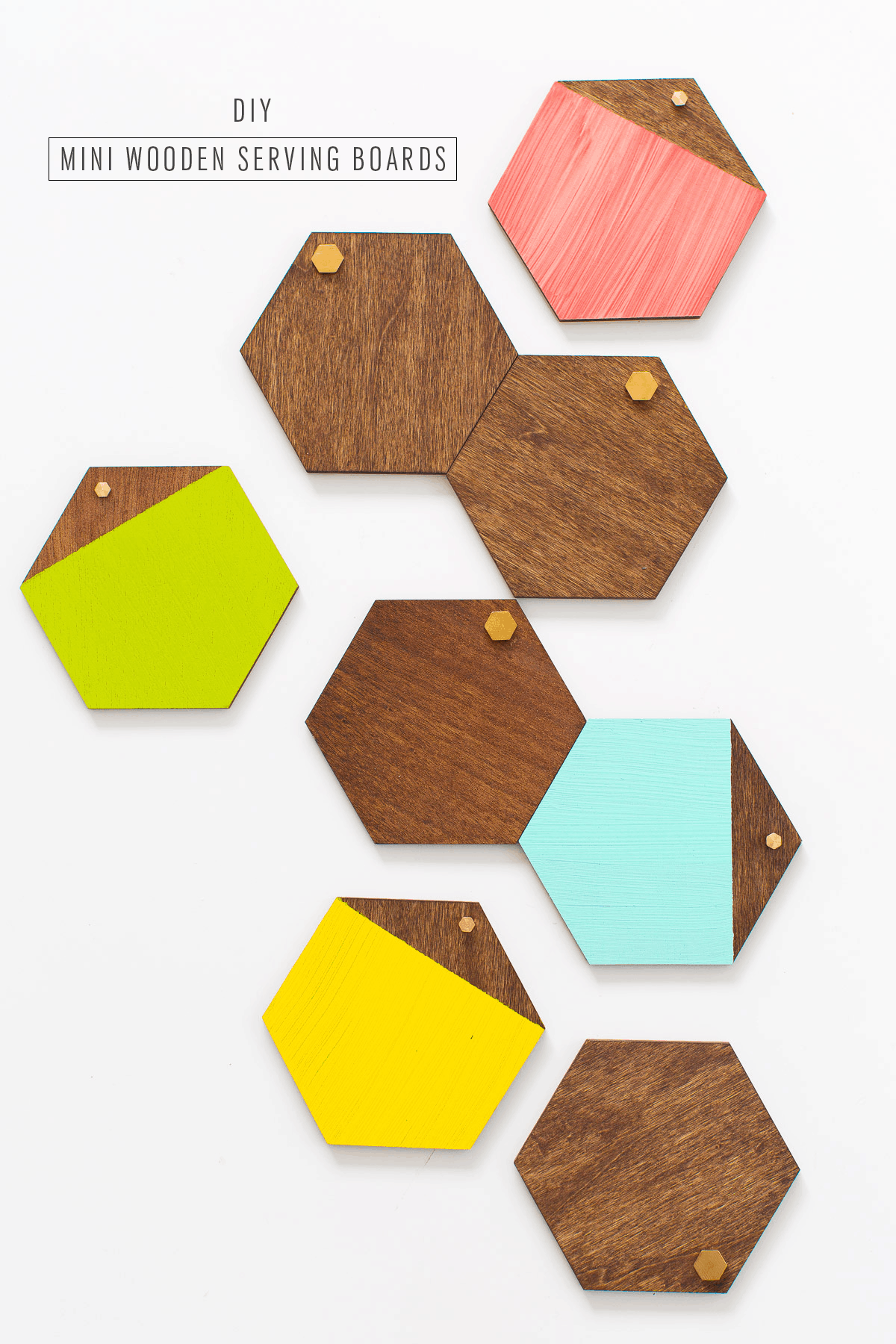 They make for pretty cute little serving boards, don't you think?! And you know I couldn't resist adding a little touch of gold! I also still have approximately one million gold pieces left after my Etsy shopping spree, so don't be surprised when you see them again very soon.
A big thanks to our friends at The Laughing Cow® for partnering with us on this post! You can also check out our other unexpected, spreadable cheese snack pairings here and here.