DIY Faux Terrazzo Coffee Table — A super simple DIY faux terrazzo coffee table you can easily make in under an hour for a fun weekend project to refresh the house!
You guys! I almost forgot we were a DIY blog there for a second… just kidding. But seriously, we've been living in a newborn baby bubble for a while now, but I did actually put together some cool projects before we went on maternity leave. It was the getting around to writing the actual blog post while having eye twitches from lack of sleep that have been the problem, haha.
On a happy crafting note, this is a SUPER simple DIY faux terrazzo coffee table that makes for the perfect colorful accent piece. Plus it's inexpensive and you can make it in less than an hour, which is what I like to call "winning!".
Even better, there's a how-to video version that we filmed while I was 8 months pregnant for kicks and giggles…
Materials Needed To Make A DIY Faux Terrazzo Coffee Table
Table legs at your preferred height, I used 15 inch for the coffee table
Wood stain for table legs (optional)

Finished wooden rectangle for the table top (found at any local home improvement store)

Paint for edges of wood (optional)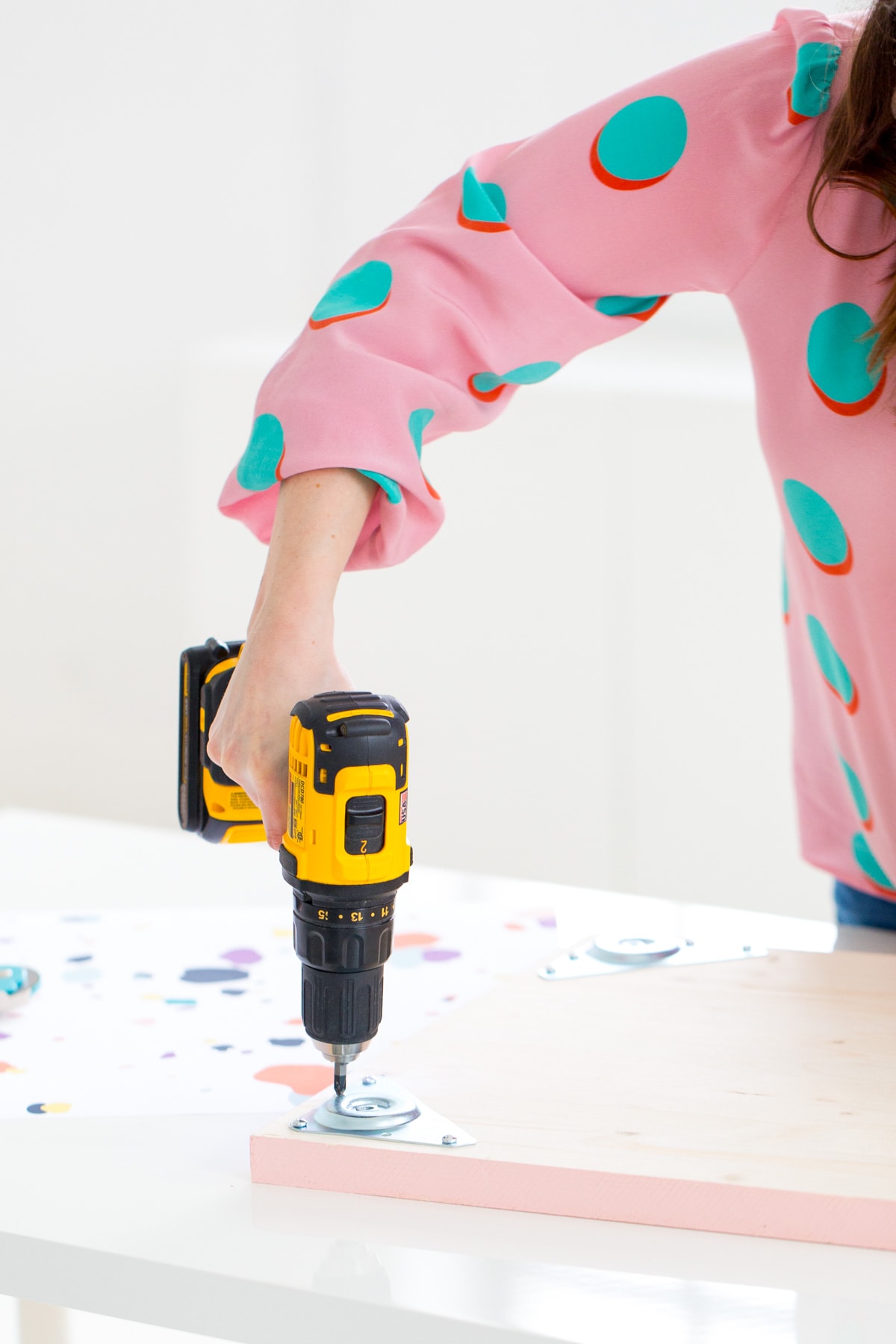 How To Make A DIY Faux Terrazzo Coffee Table
Sand and paint the edges of your wooden tabletop then let dry.

If you're staining the table legs, do this in advance as well for ample drying time.

With a drill, attach the metal leg plates to all four corners of the bottom of the tabletop

Screw in the legs of your choice and flip the table back over

Using a foam brush, paint a thin coat of Modpodge across the top of the board

Place your printable Terrazzo pattern on top of the slightly damp Modpodge and smooth to remove any bubbles or ripples in the paper

Let dry in place

Flip the table back over and trim the excess paper from the edges using an Xacto knife or rotary cutter

Paint one final coat of Matte Modpodge over top of the terrazzo patterned surface for a waterproof finish.

Now style it and enjoy!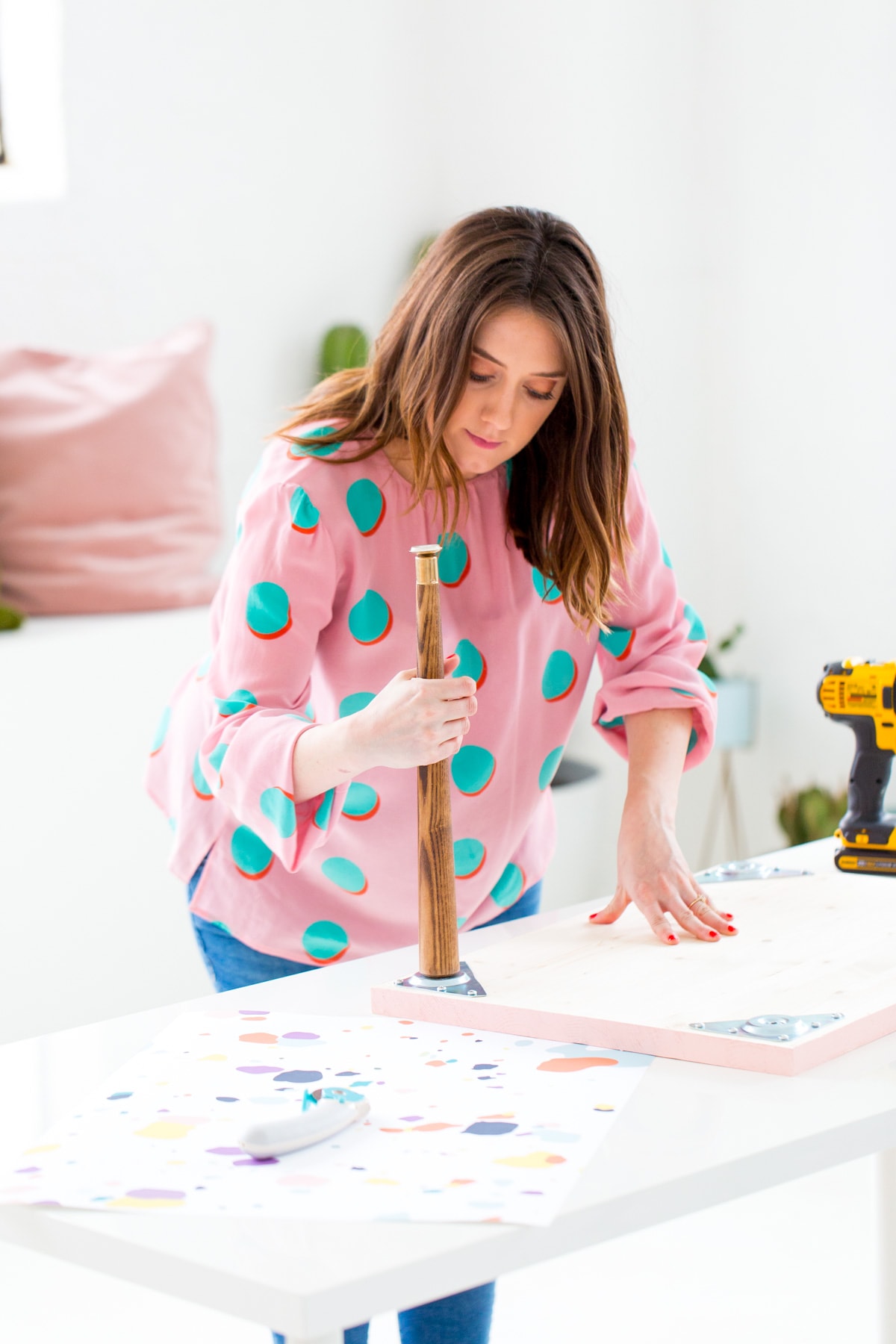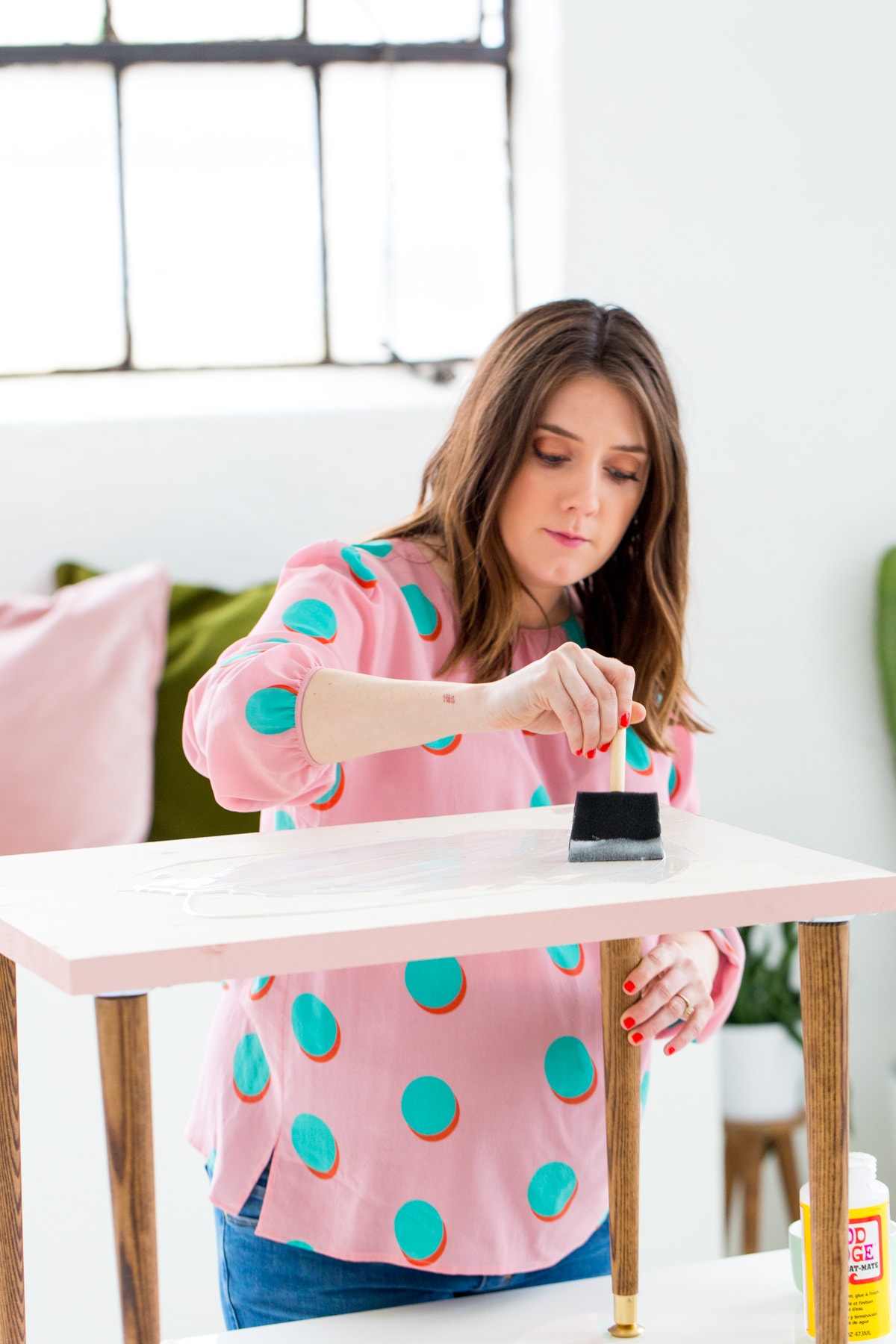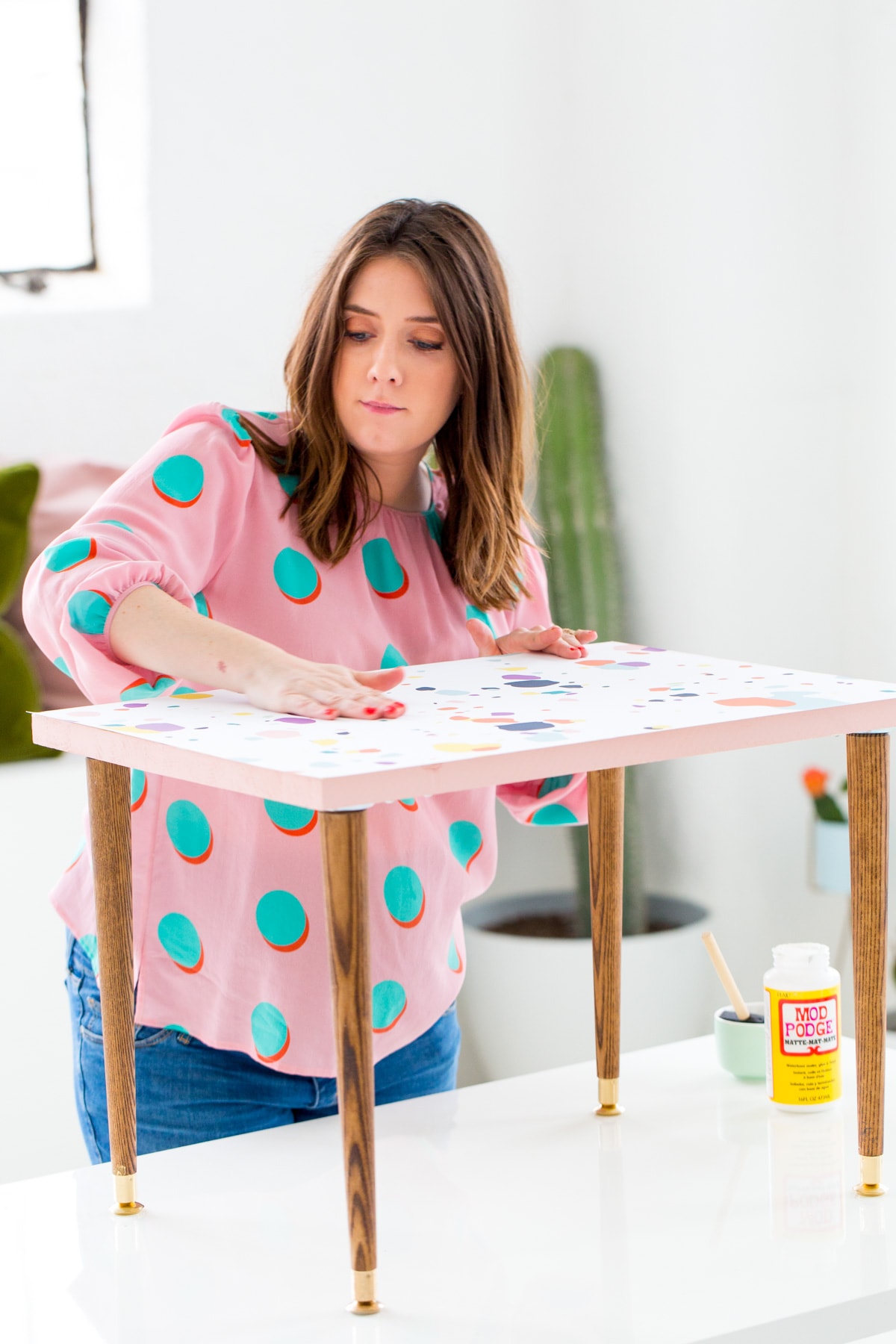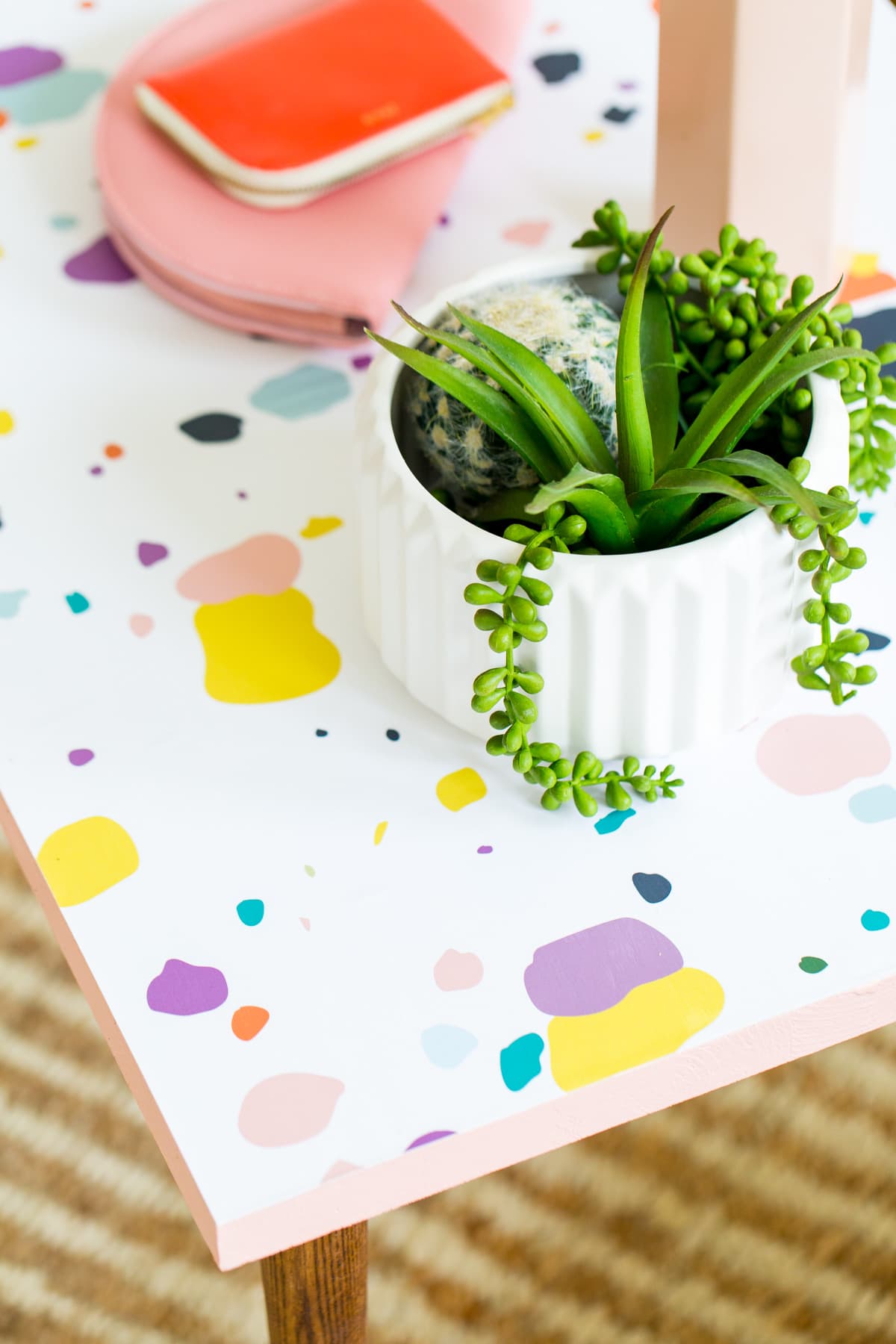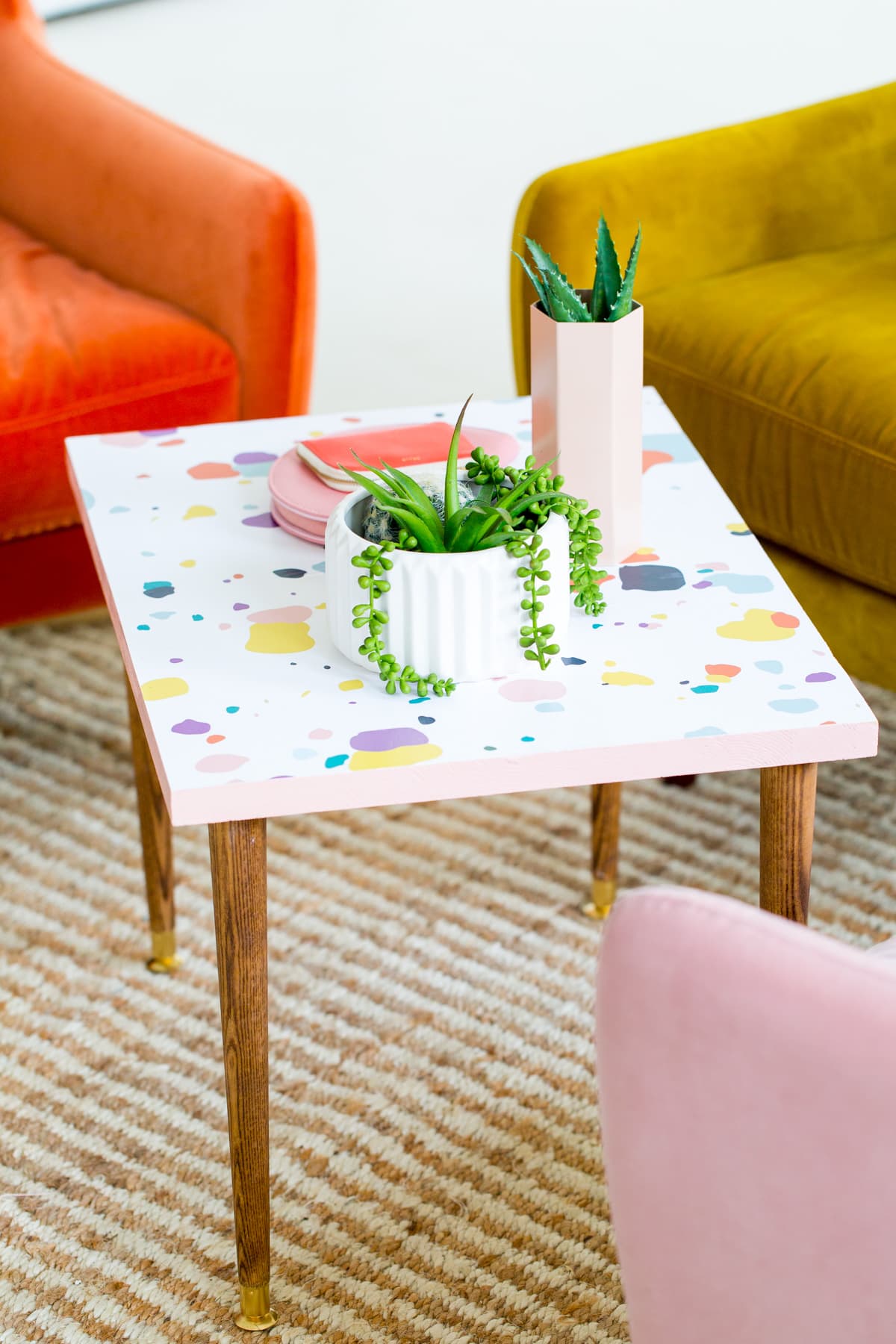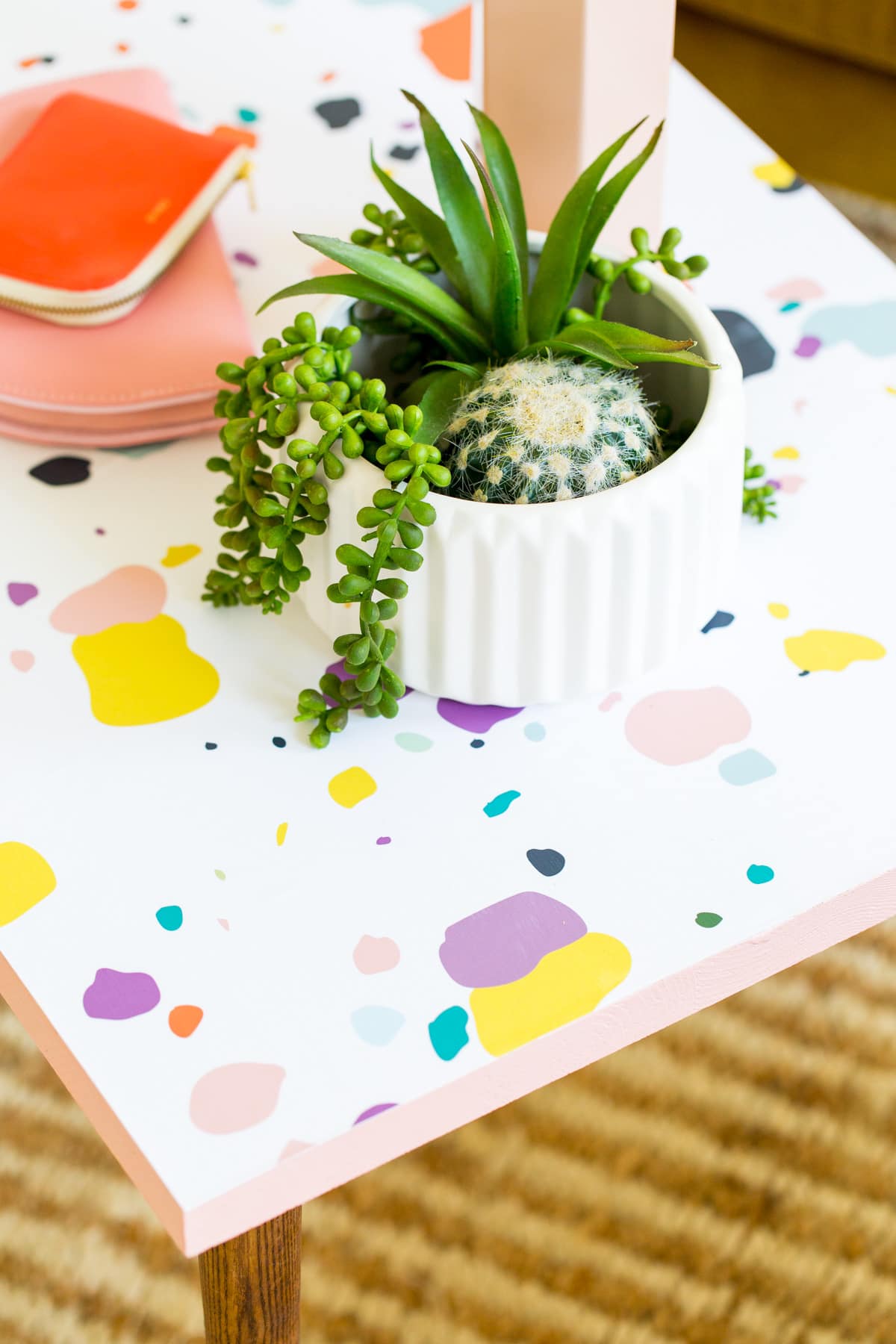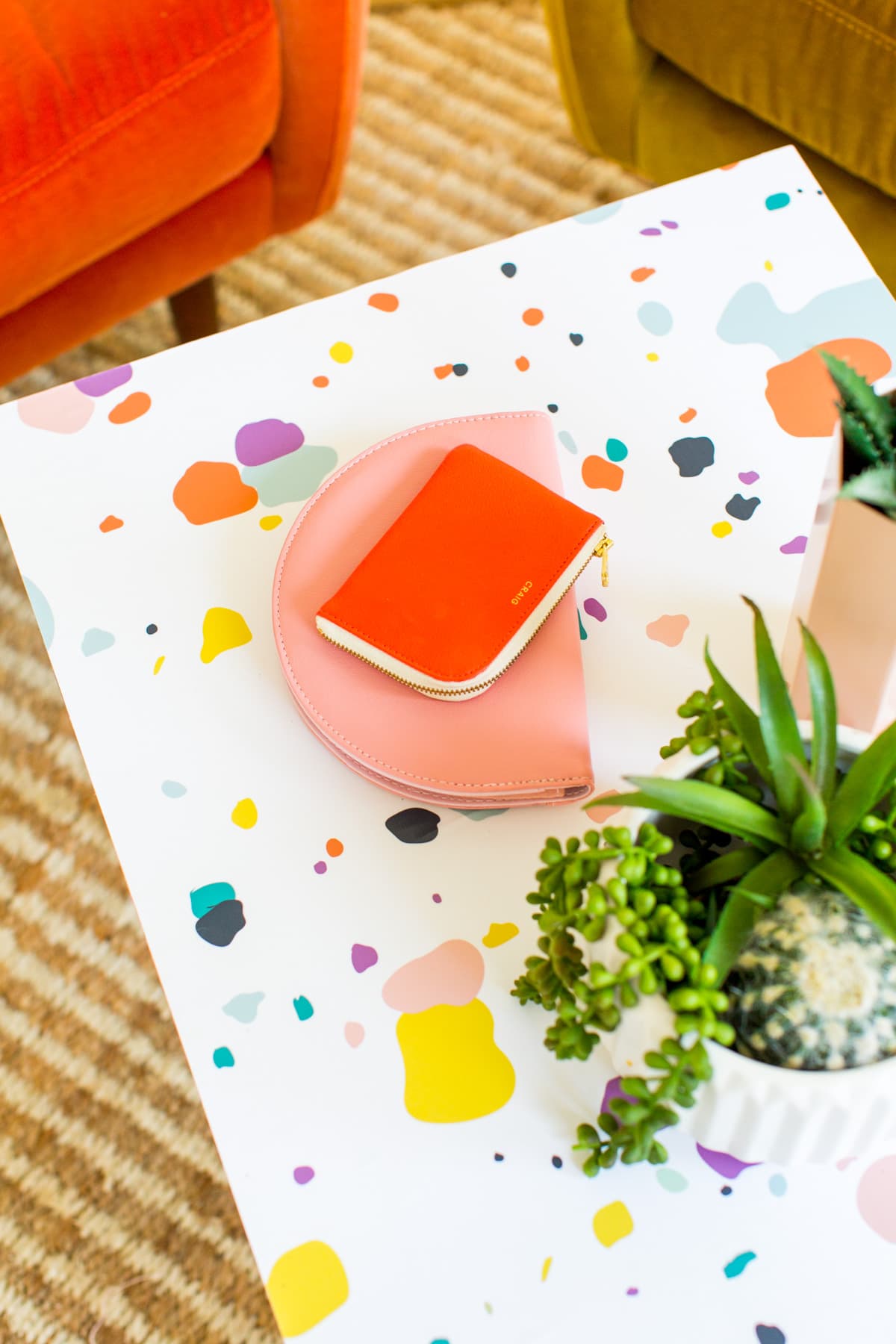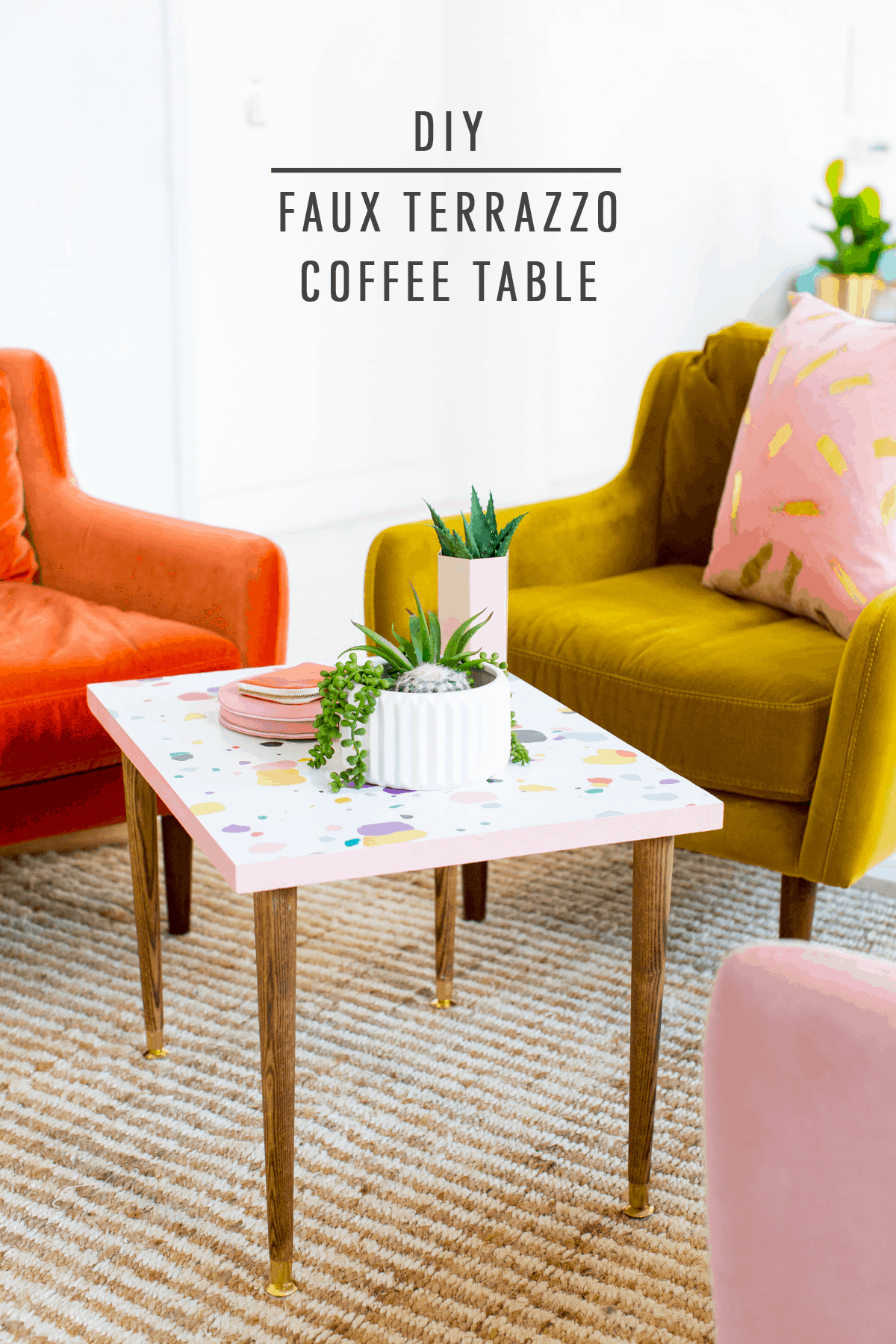 Pretty cool and simple right?! I now was to DIY alllll of the things in a faux terrazzo pattern, so don't be surprised when you see more projects like this around here soon!