DIY Painted Chair — Refresh your home decor with a DIY painted chair makeover for that old piece of furniture you forgot you even owned!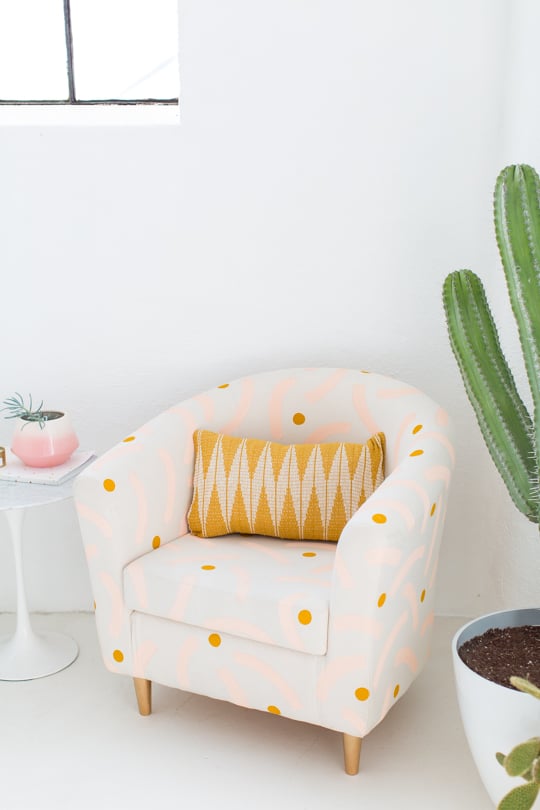 Okay, so I've this Ikea chair forever. It was one of those things that you have in your house, but you also still forget you even own because it's literally just there, you know?
We had a ton of leftover fabric paint from the DIY workshop so I figured what the heck, I'll paint it! At least, if this DIY painted chair makeover extravaganza went really south, I wouldn't miss the chair. Ha!
I like how it turned out though! What do you all think? Don't get me wrong.
I know the pattern is a little crazy, but would you ever paint a pattern on one of your old chairs? The good thing about the particular is that it's doesn't get super scratchy if you apply it lightly.
Here's how I made mine…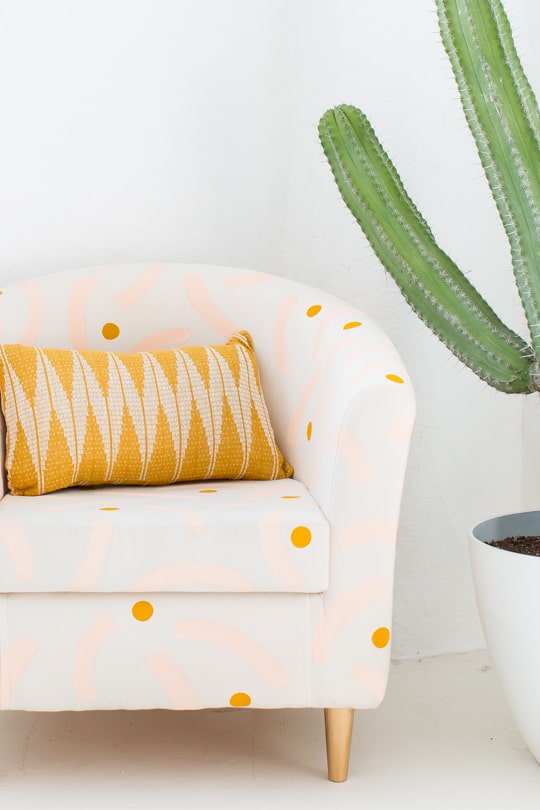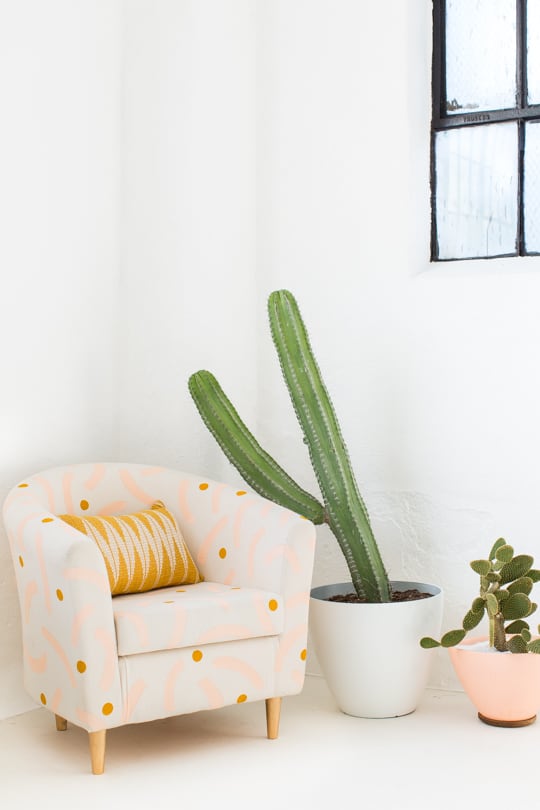 And here's the beautiful before photo…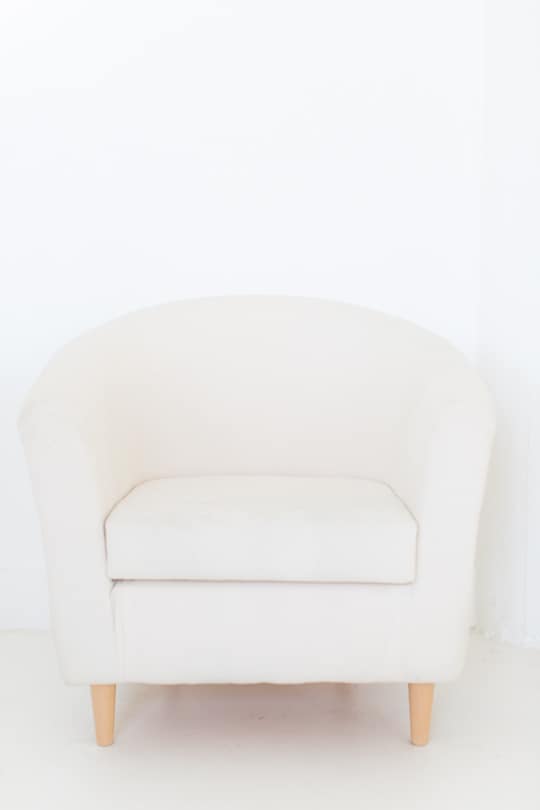 Materials Needed To Make A DIY Painted Chair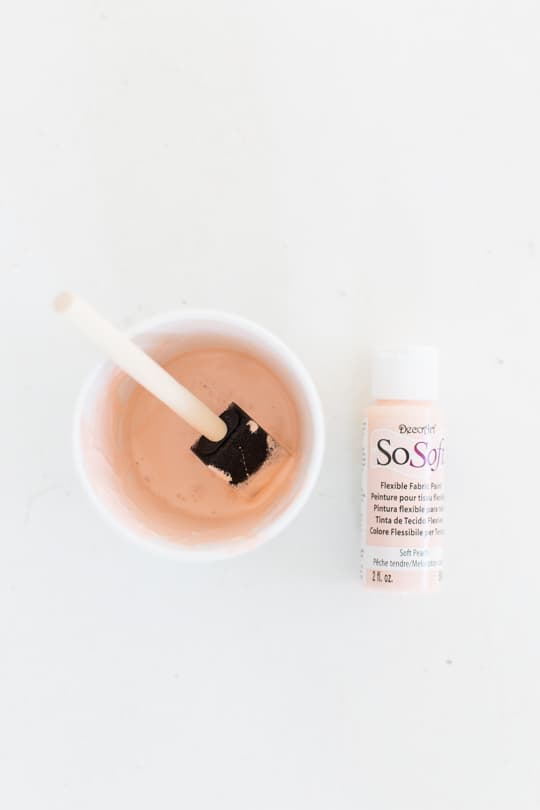 How To Make A DIY Painted Chair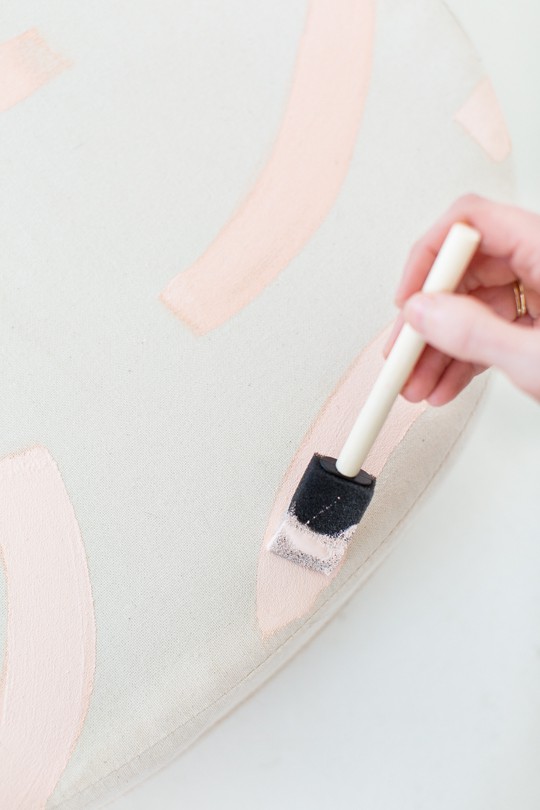 First, I screw the peg legs off and spray paint them gold. let them dry and reattached them.
Next, I removed the seat cushion and started painting the peach half circles on cushion and then painted the rest of the chair with the seat cushion removed.
This is so I could make it look like the pattern was all over (instead of weird breaks near the seam).
Once the peach pattern was painted and dried, I went back with the foam pouncer and antique gold to make dots randomly throughout and let dry.
That's about all she wrote though! It was really simple and I had it finished in just a couple of hours.
I think if it I did it all over again I would do move of a messy brushstroke like I did on this pillow though.