Sometimes I sit and ponder life's difficult decor questions, like "Why in the world are gold chair and table legs so freaking expensive and hard to come by?!". I mean, seriously? They're not made out of actual gold, but you'd think they were based on the dollar amount on those bad boys, and that's if you can find them at all. Alas, I've succumb to creating these super simple DIY metallic gold legs, that look WAY more real than plain ole' gold spray paint.
Now don't twist my words around, you know I love gold spray paint as much as the next gold-loving craft addict, but sometimes paint just doesn't give the same sheen, you know? And honestly, this route is just as easy as long as you're working with simple straight lines for the legs (or whatever else you might be applying this concept to in your DIY'ing future!).
It will take you all of maybe five minutes, so let's hop to it!…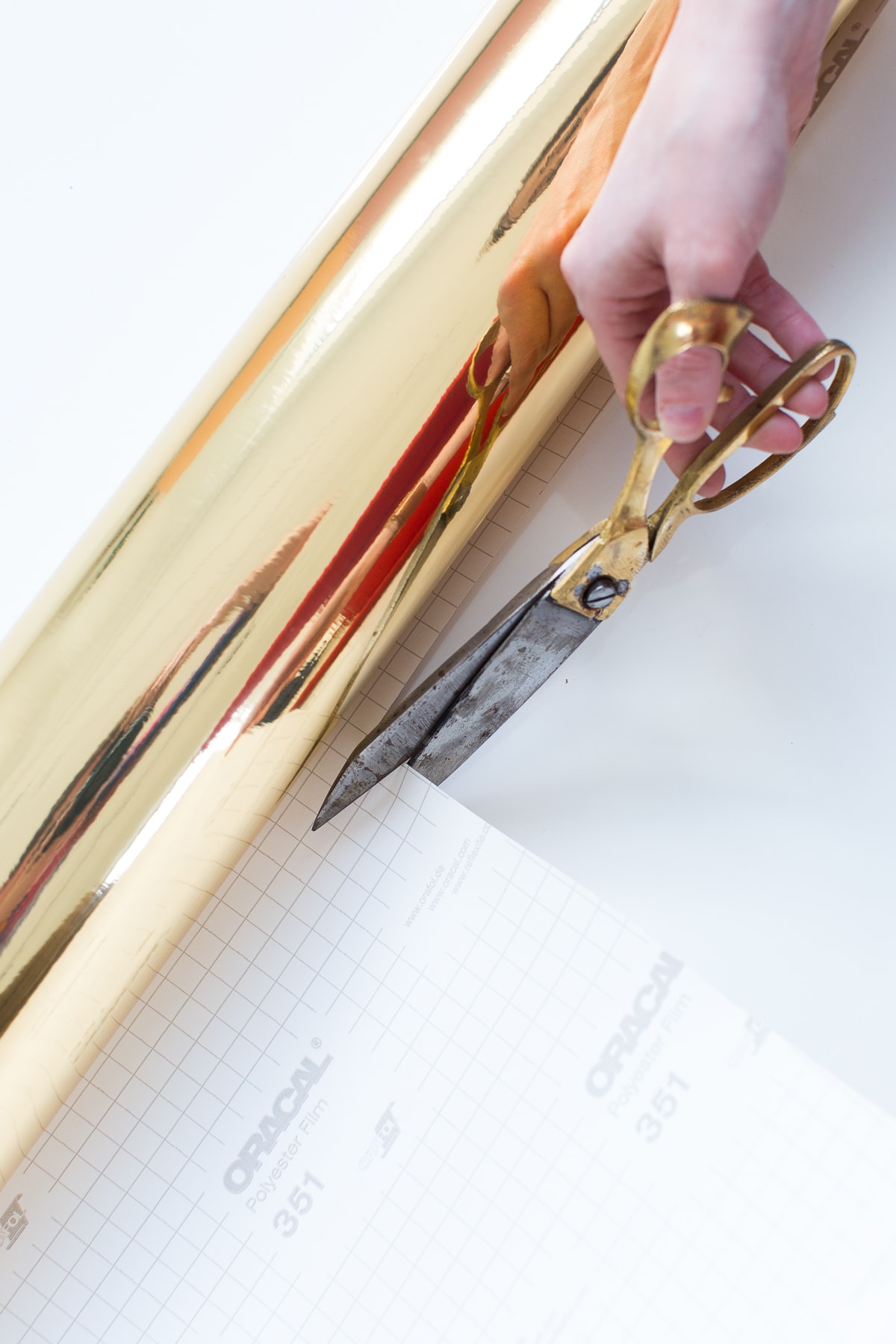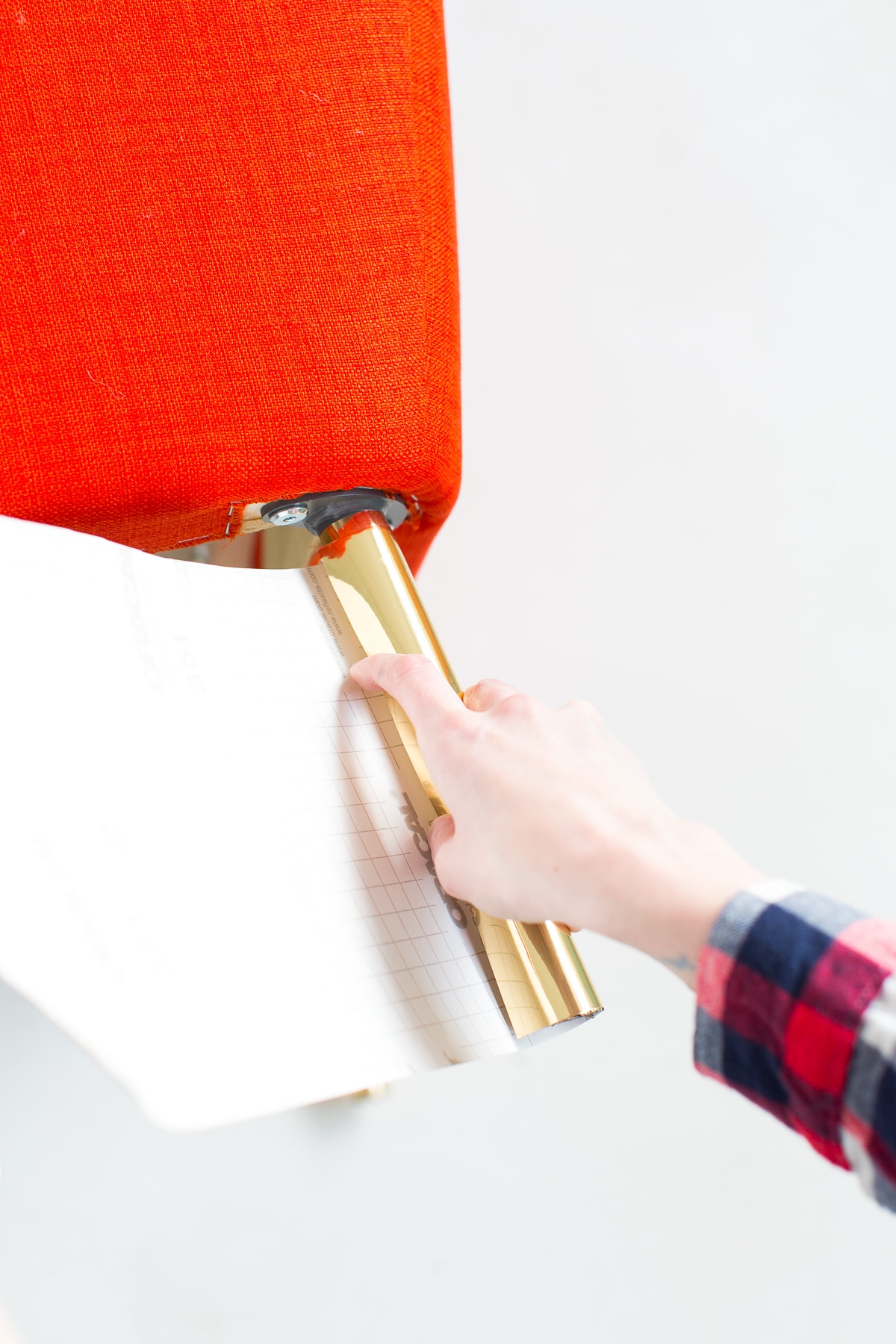 The adhesive paper should have a grid on the back that makes it easy to measure and mark how large the gold vinyl needs to be to cover the legs. Simply measure and mark the length, and then wrap a small piece around the leg to see how much room to leave yourself to make sure it wraps all the way around seamlessly.
Once you have the perfect measurements, peel the adhesive backing off, and then stick it to the leg starting at one end and wrapping all the way around. Be careful to smooth out any bubbles as you go, because once it's fully adhered there's not getting them out!
The vinyl is meant for indoor/outdoor signage, so it's stick reallllly well once it's in place.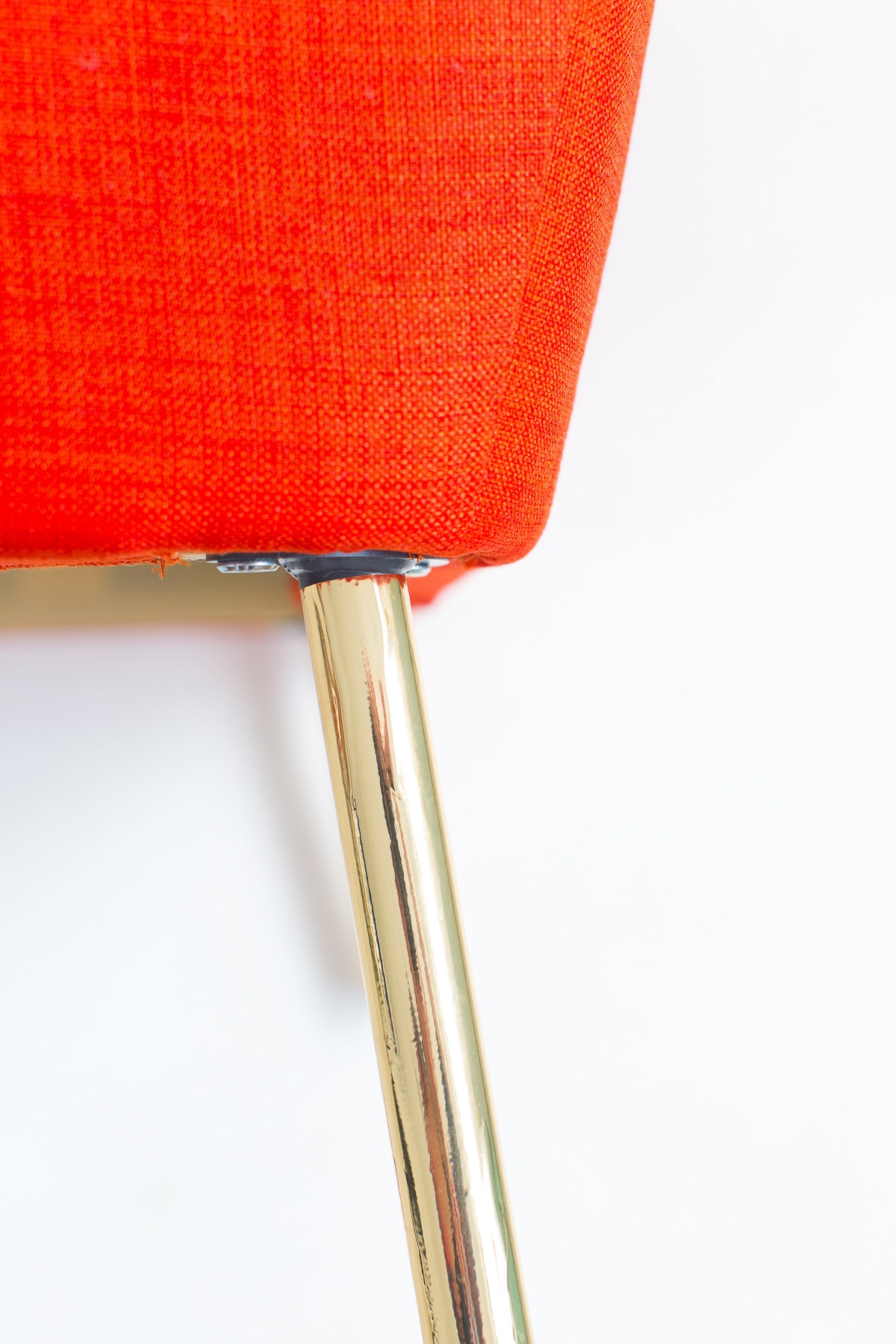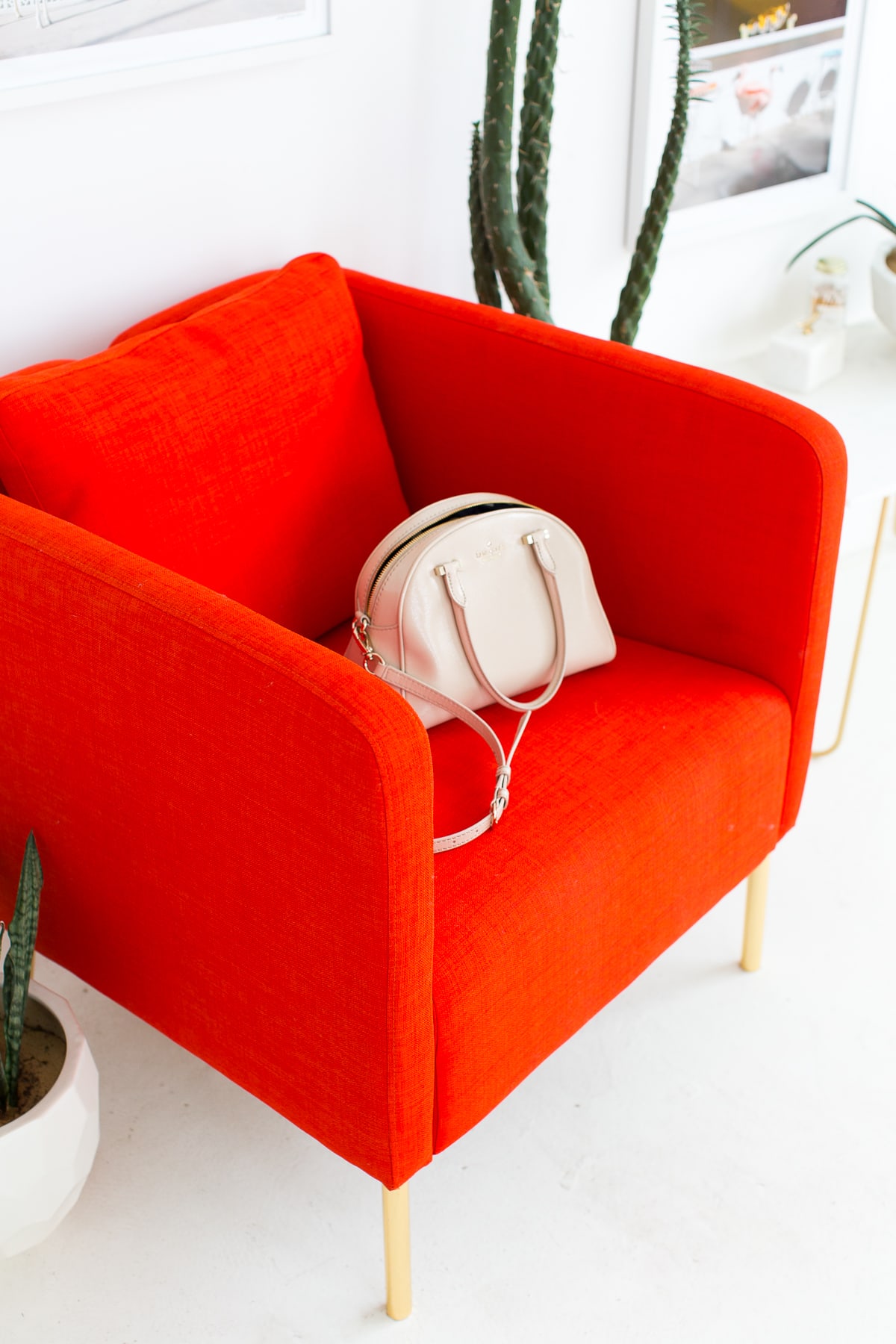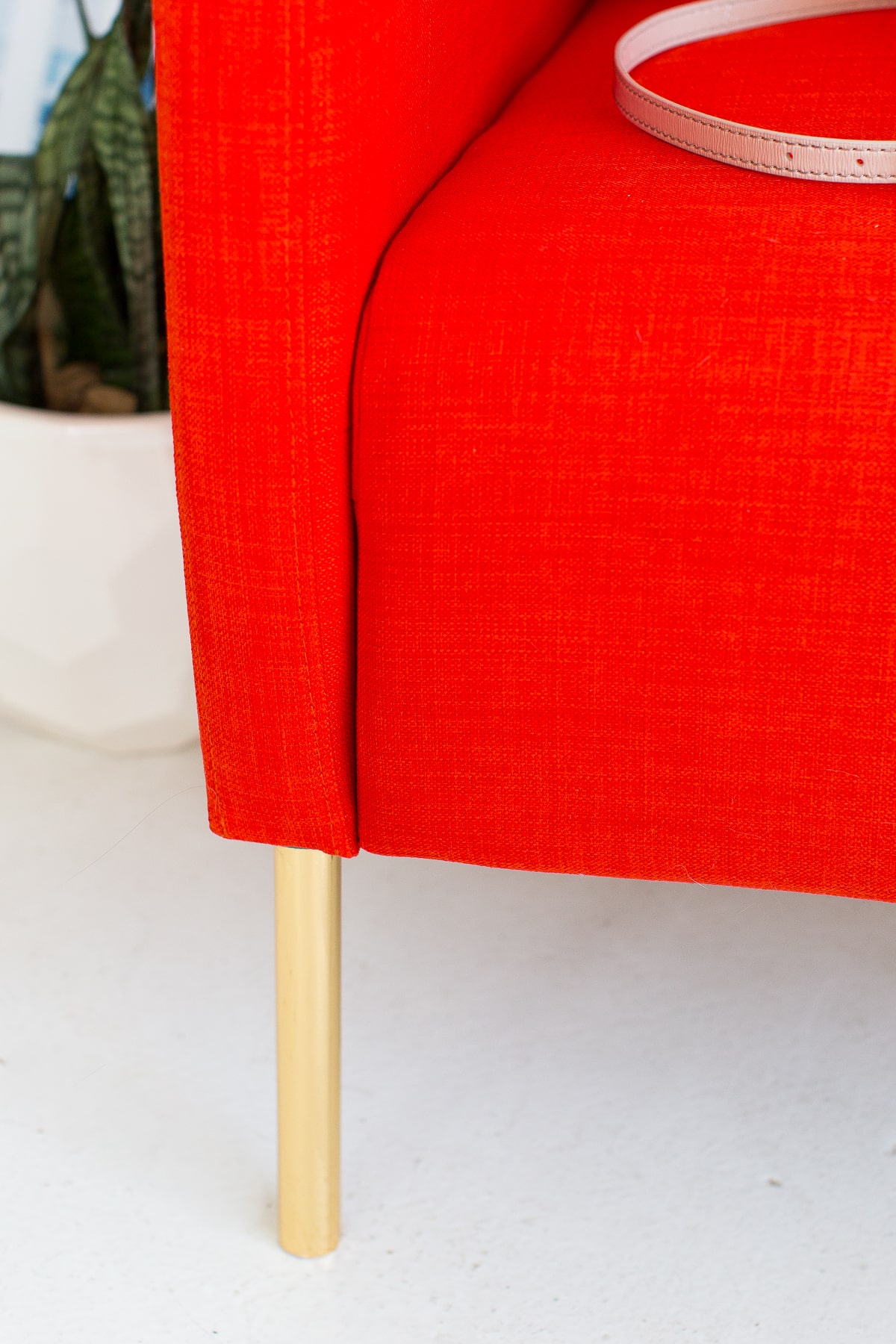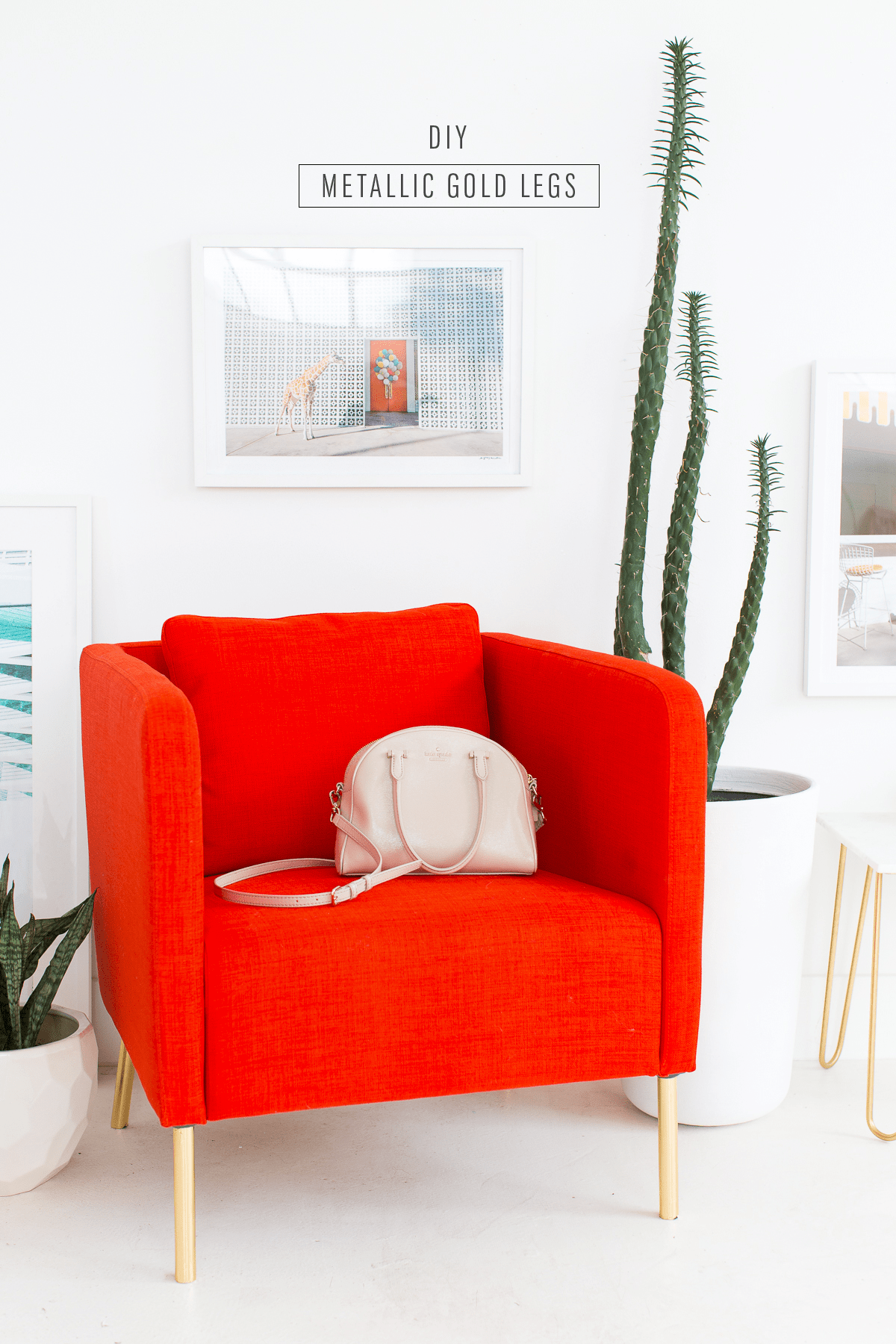 Don't you think they make much more of a gold statement than just regular old spray paint?! I've also toyed with the idea of doing our large Ikea table legs with them too, since they're just the basic screw in legs in white, but I haven't quite decided how much gold is too much gold, haha.
I hope you love them as much as I do! Be sure to share your version on our hashtags so we can follow along too! #sugarandcloth and #mysugarandcloth!