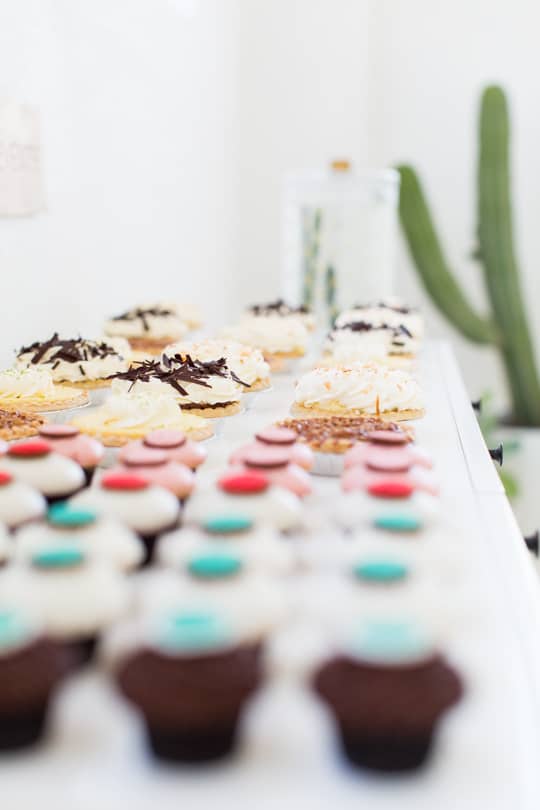 Well it was a doozy of a weekend over here, you guys! Between our Easter styled get together and the DIY home decor workshop, I think I've had enough cake, pie, nutella sandwiches, and pendant light wiring to last me a few months.
Good news is those were mostly positives minus the fact that I need to take up working out now apparently, but it was great for Brittni and I to get to meet all of you that attended!
Now let's get down to business recapping the excitement, and by that I mean pictures of cupcakes, yeah?…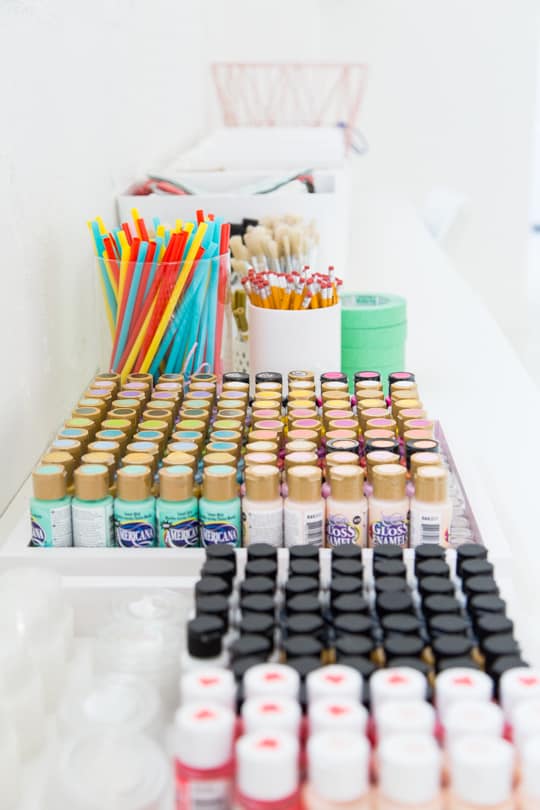 We were lucky enough to discover the awesomeness that is Color Cord when we were scheming up projects to make during the class, and though they were a bit involved to make, it was awesome seeing everyone create a pendant light from the ground up according to each of their styles. I loved this blush cord color!
After the pendant light extravaganza we chowed down on nutella and chicken salad sandwiches along with fruit and mixed salad with avocado quinoa from Dish Society. To top it off, we had cupcake minis from Crave and little cutie pies (that's what they're actually called! I know, I loved it too) from Oh La La Sweets.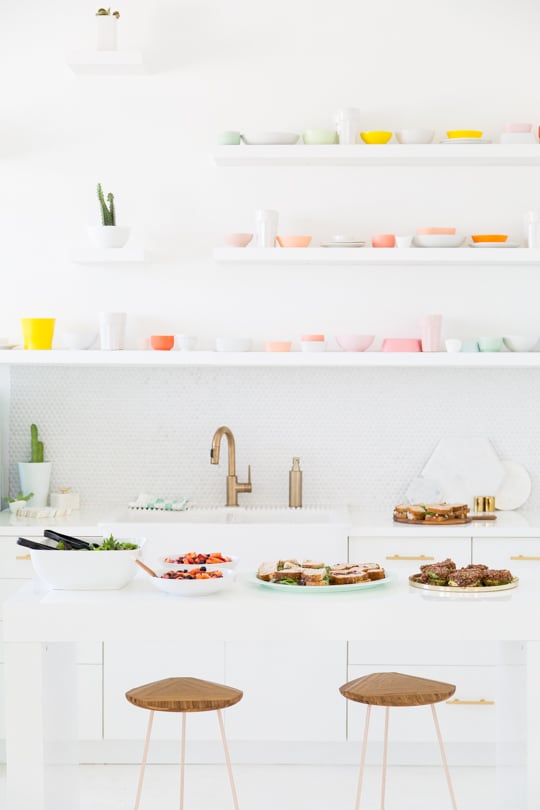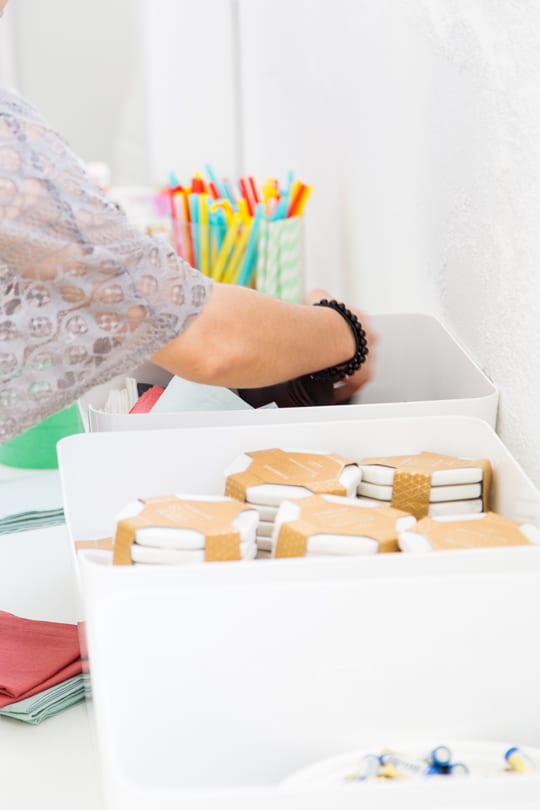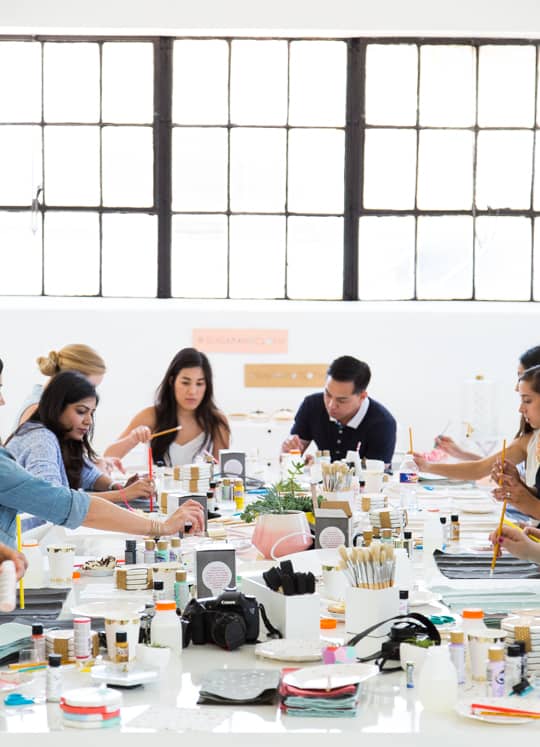 After lunch we got caught up on time with DIY marble hexagon clocks (see what I did there?!), and then up close and personal with supplies from West Elm and Deco Art to create patterned table linens and coasters with fabric and all purpose paints, along with color-blocked geometric planters.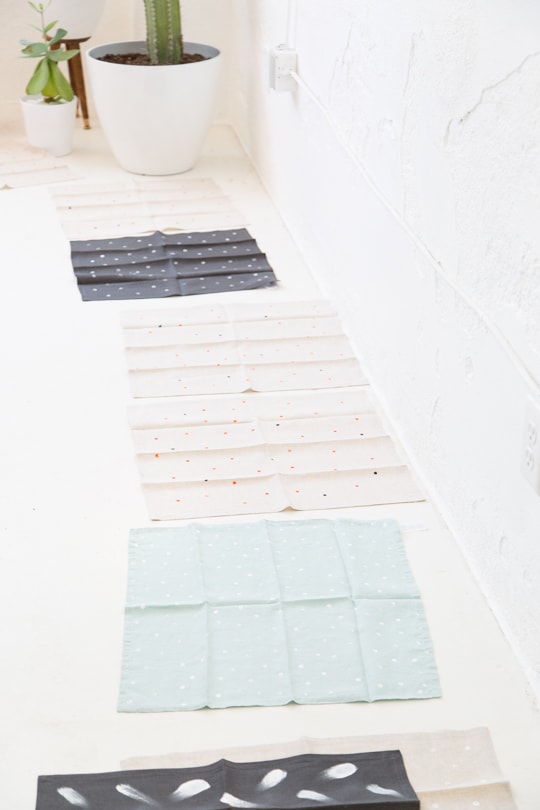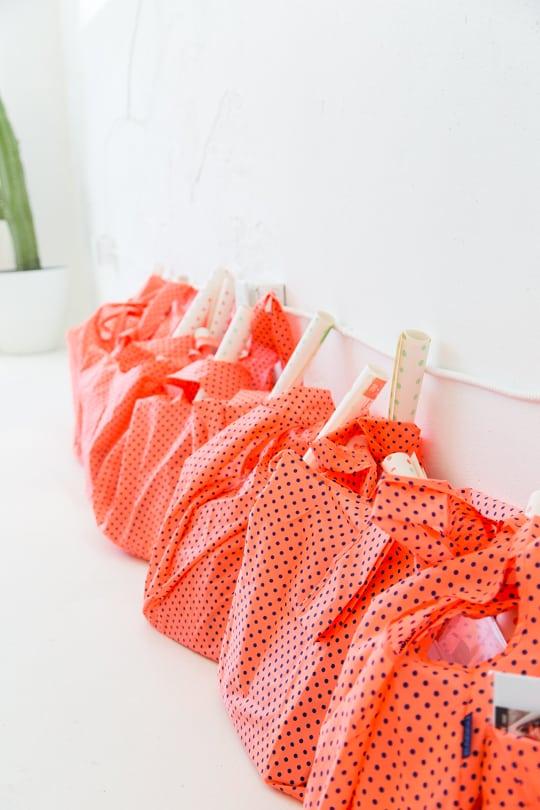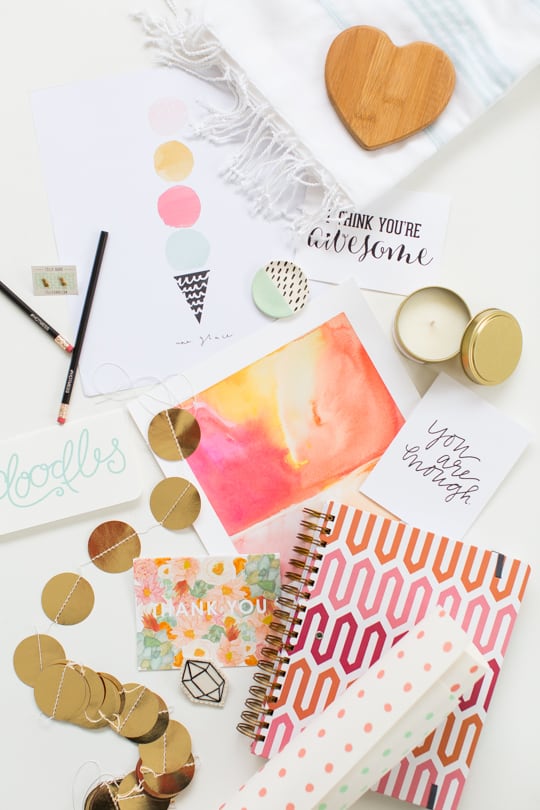 To help everyone get their mounds of DIY projects home, we packed polka dot Baggu bags full to the brim with awesome favors from some of our favorite small shops, which included-
Geometric brooches from An Astrid Endeavor, candles from Simple Goods Supply, #hotmess pencils from Pen To Paper Agendas, subscription to Creativebug, you're awesome cards by Jillianastasia Paper Co., you are enough card from Whimsy & Wild, floral thank you cards by Striped Cat Studios, gold foil dot mini banner from Sugar Confetti Shop, planners from Inkwell Press, ceramic ring dishes by Quiet Clementine, bamboo heart cheese board from Kate Aspen, pineapple stud earrings from Tilly Doro, ice cream prints by The Lovely Drawer, polka dot and mini camper wrapping paper from Belle & Union, proximity watercolor print by Sister Golden, and a luxury turkish towel by Smyrna Collection.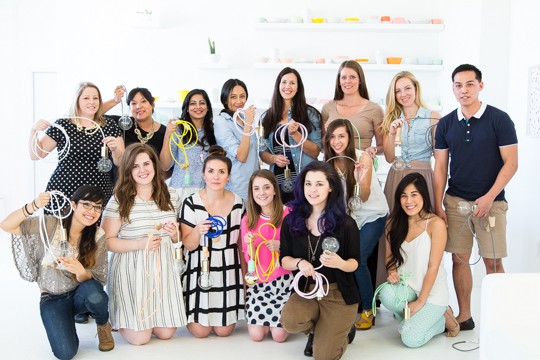 A huge thanks goes out to Cara for being our awesome right hand gal that day even with not feeling well, you're the best!
Lastly, for those of you that couldn't make it to the class but want to get your hands on one of the awesome goodie bags, be sure to keep an eye on Instagram today for a giveaway!