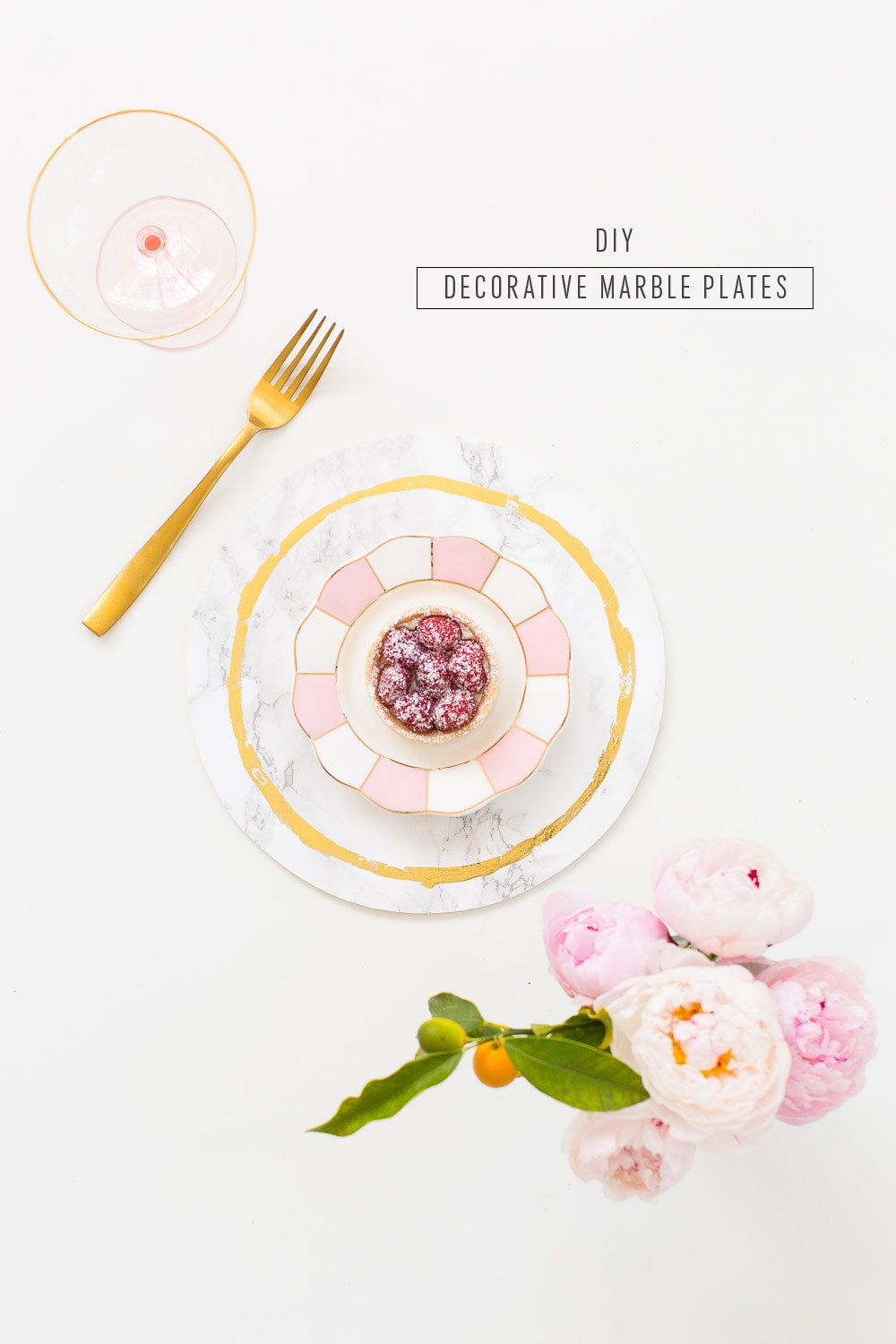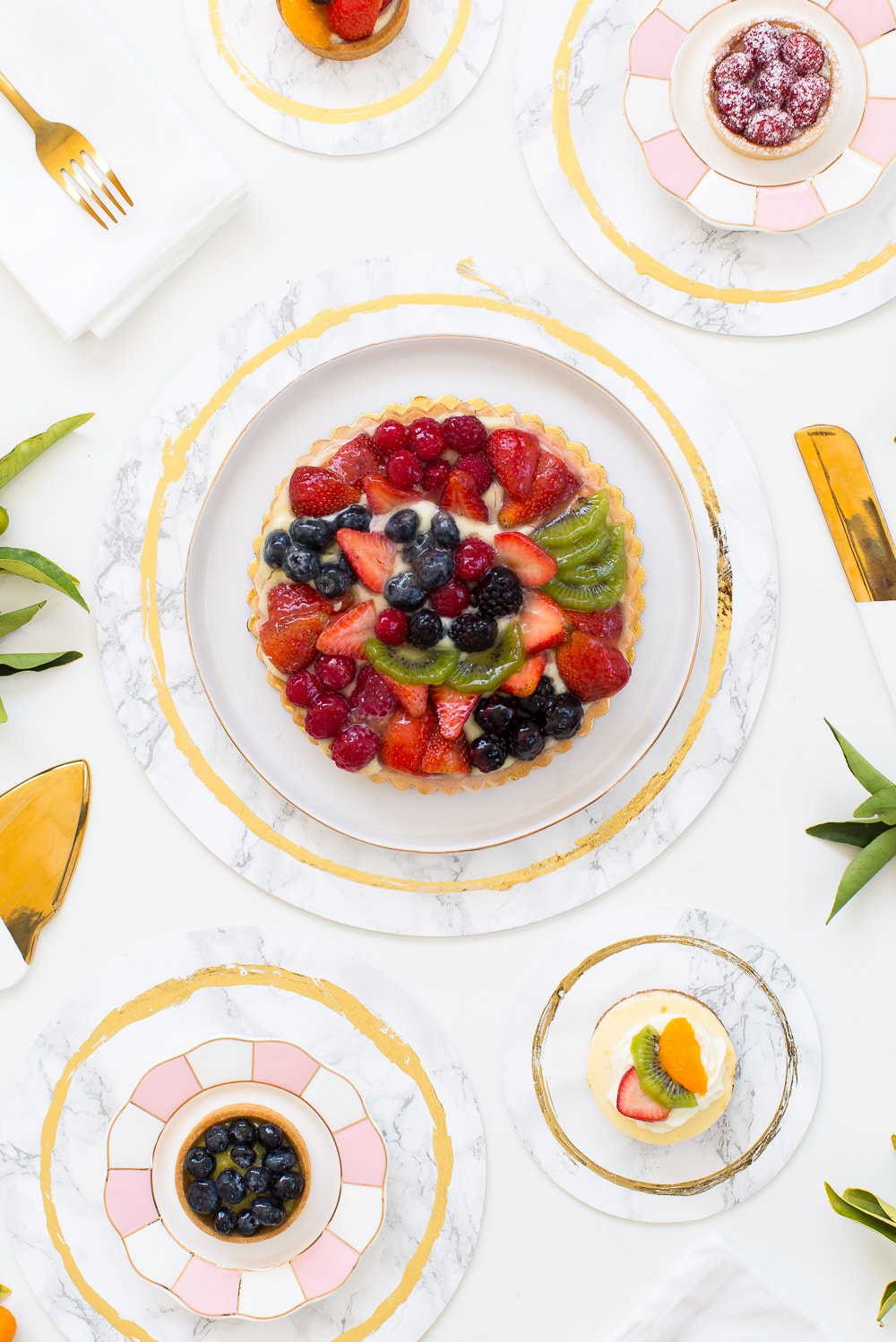 I don't know if it's marble season in my soul or what, but I have a slew of marble projects coming up for you all, so I hope you're prepared! I came up with these decorative DIY marble plates while I was trying to find cool chargers for an upcoming shower I'm hosting for a friend, and I couldn't find anything that wasn't WAY out of my budget (which was like $5 per plate maximum, by the way), and that's if they even made them at all.
Naturally I decided to do what I do best (aside from my uncanny talent to consume sugar), which was to make them myself. Of course these aren't real marble, but they are inexpensive to create, are really easy to cleanup to reuse, and have just the right amount of gold…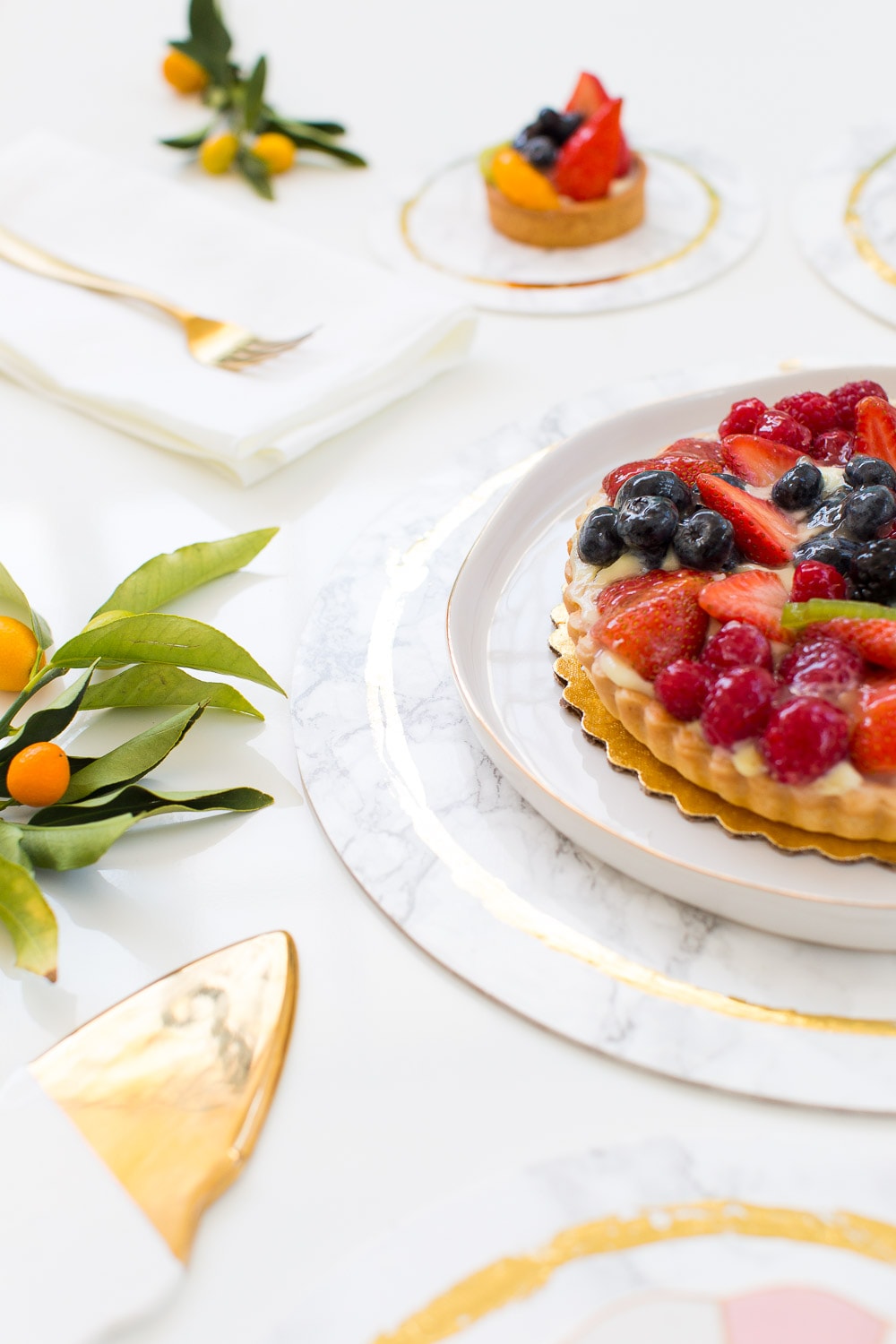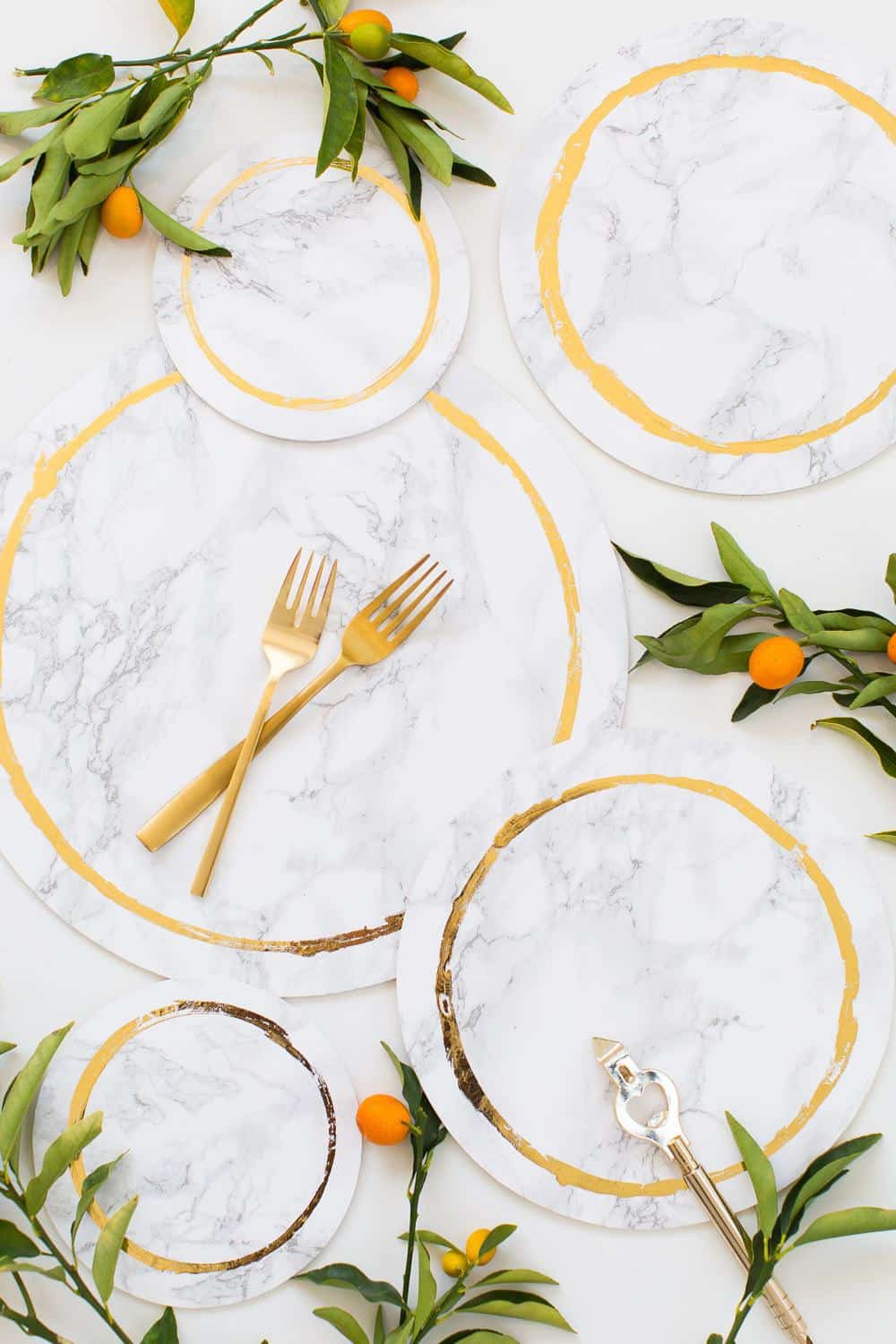 This project is actually SUPER simple, but because I'm really particular about the little details, I added a few extra steps to make them look juuuuuust so!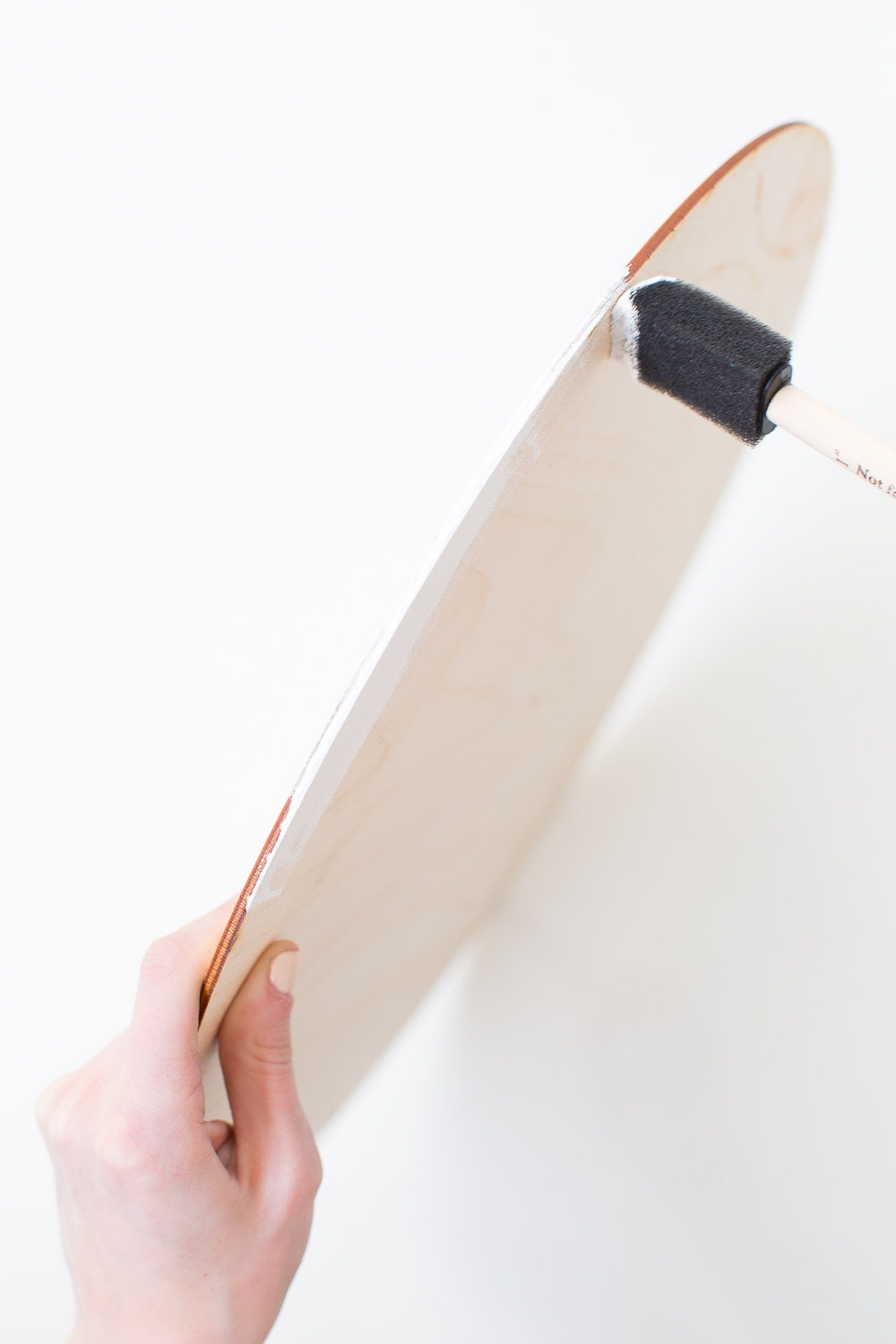 Because I wanted the raw wooden edges to match the marble tops, I quickly painted the sides of the wood circles with white craft paint and let them dry.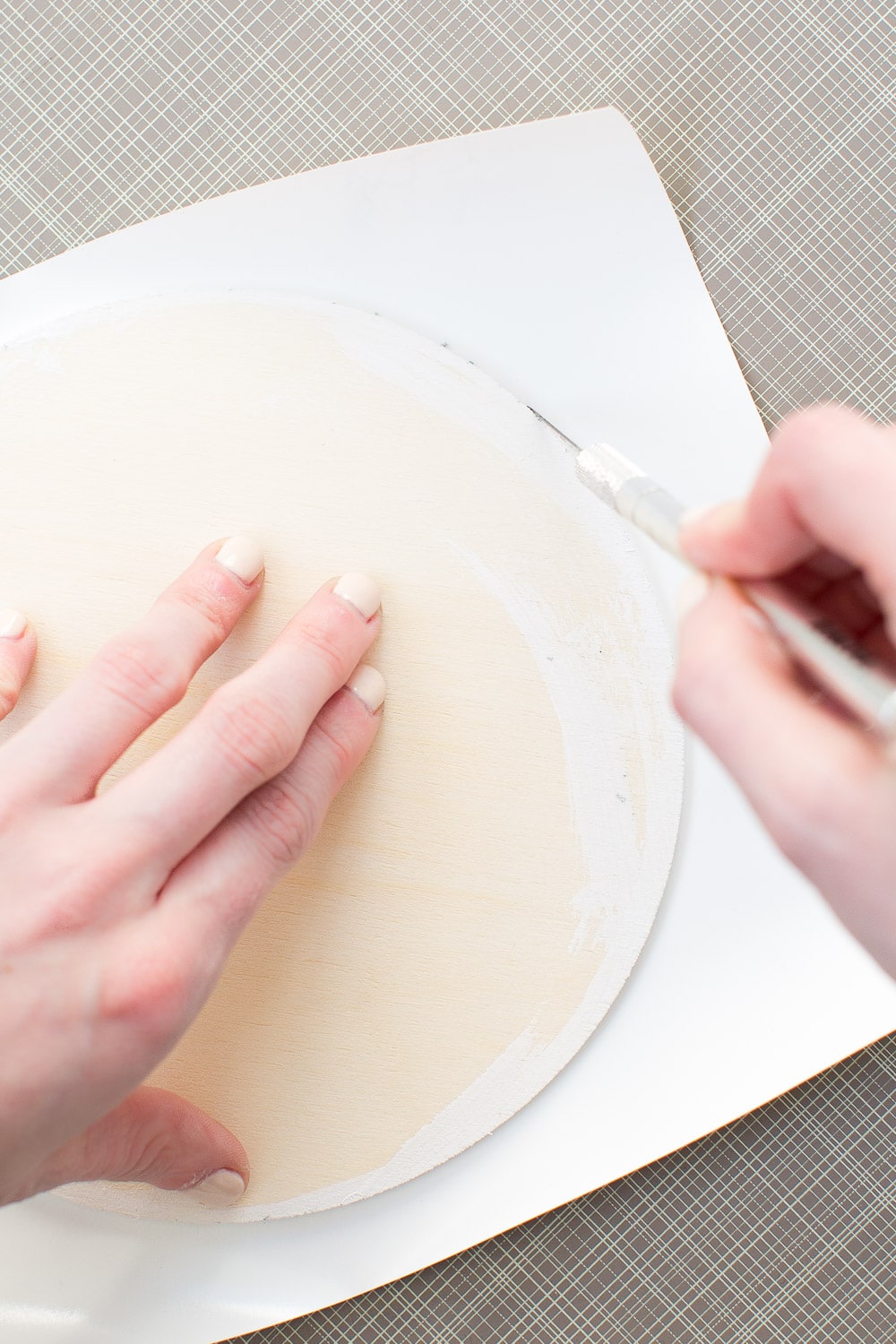 Now peel a section of the marble contact paper backing off, and lay the wood round onto the sticky side. Trim very closely around the edges to make sure the contact paper has clean edges, and you should have a perfectly placed and cut marble side.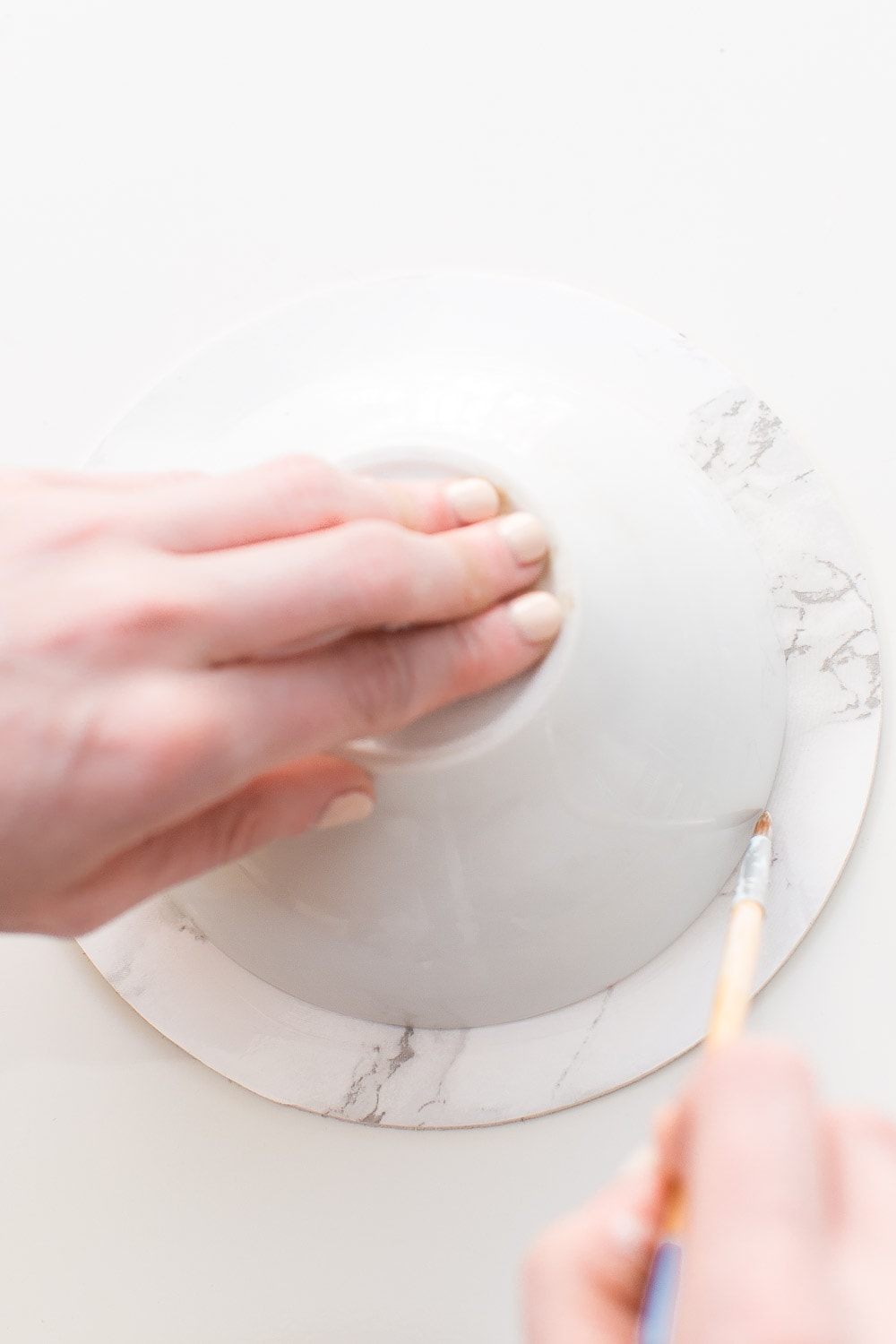 Once the marble contact paper is cut and in place, you can messily brush the foil adhesive around the edges of a bowl or paper plate (if you want to be exact, but it doesn't have to be perfect!).
Let the adhesive dry completely, and then place the gold foil paper over top and rub your fingers across it to make sure the foil really transfers well. Now peel the foil paper away and you'll have a pretty gold foiled circle left around the edges!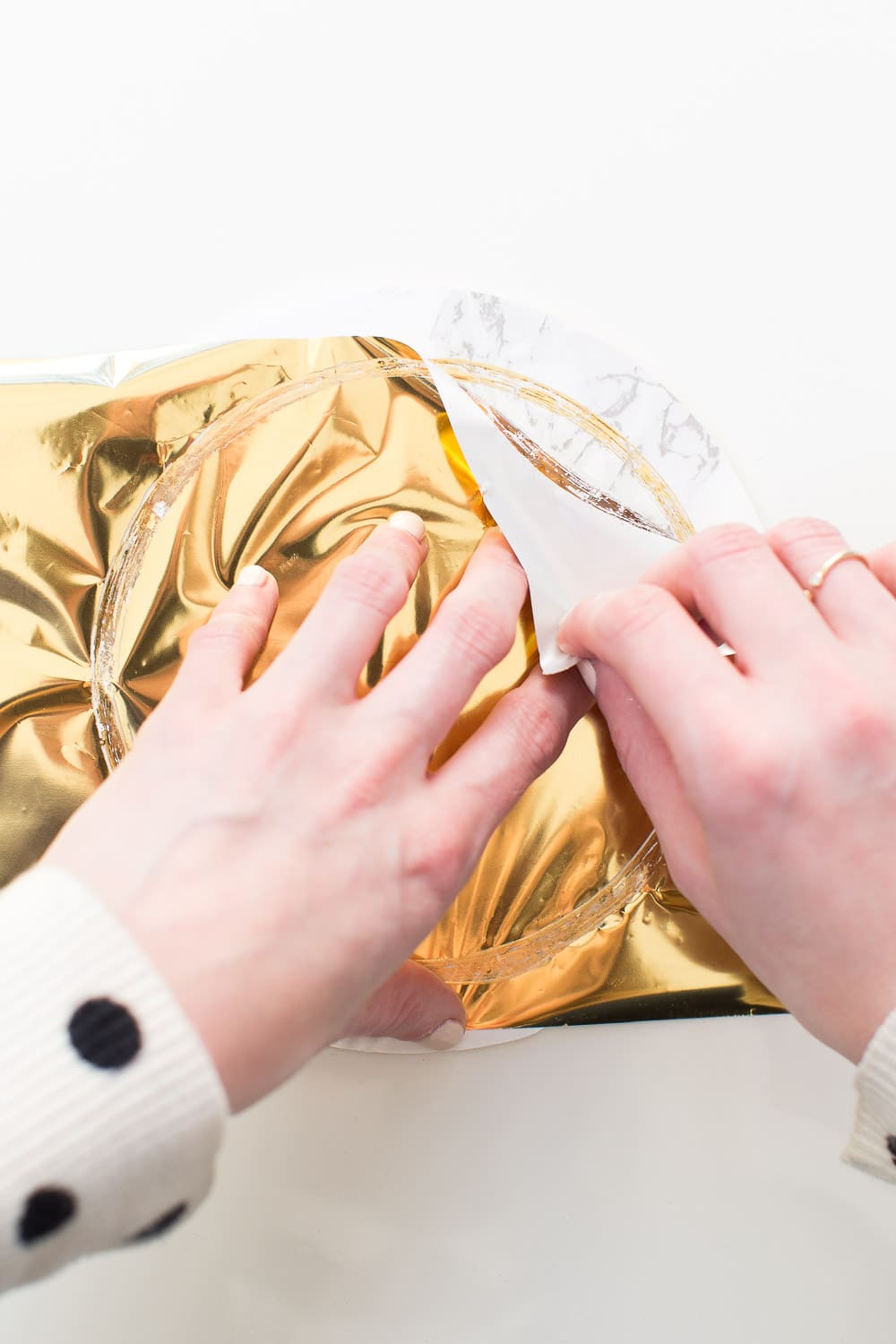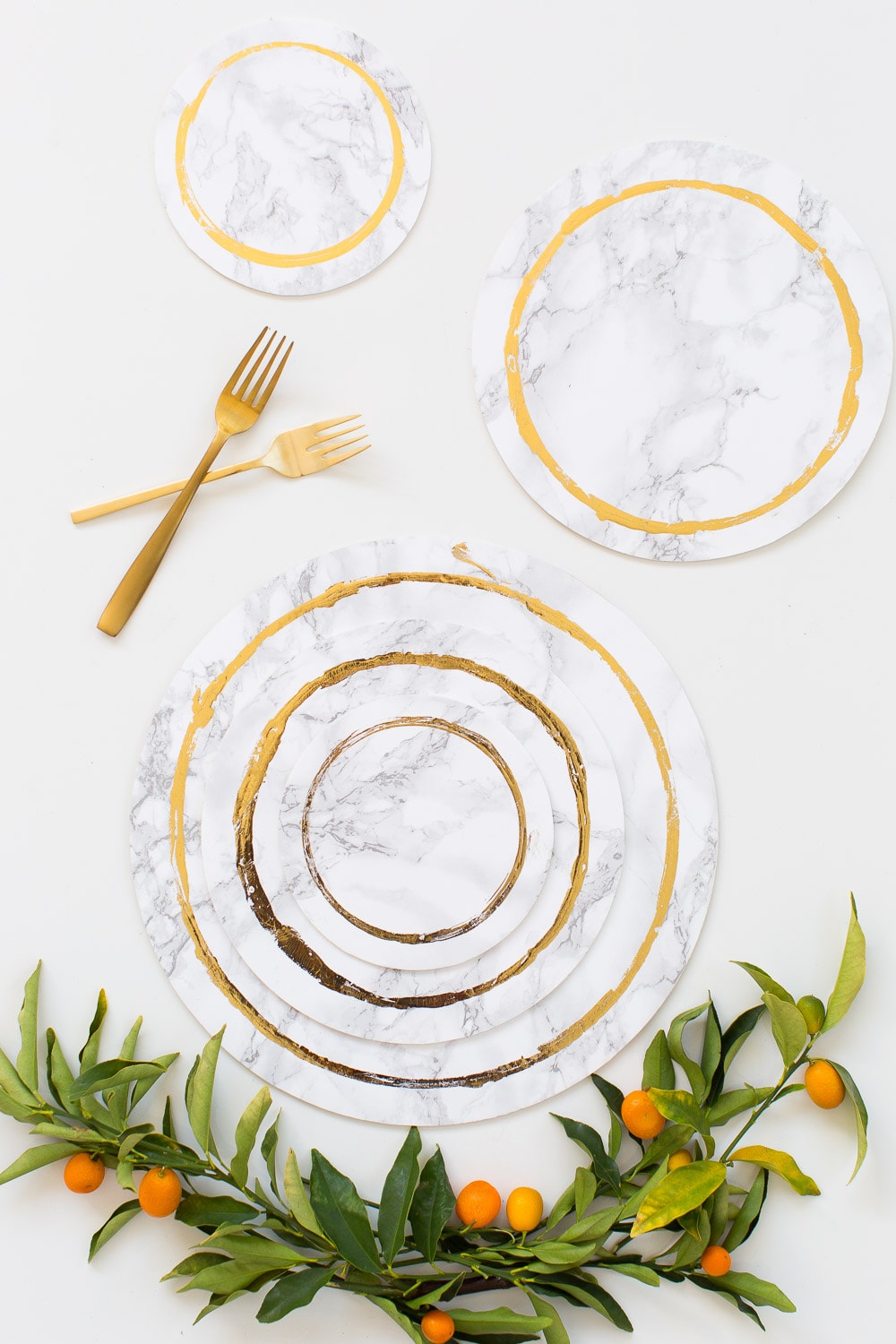 I'm now convinced I need a million of these marble beauties for every dinner party…ever. They're also really convenient to stack and stow out of the way easily, so it's a win/win!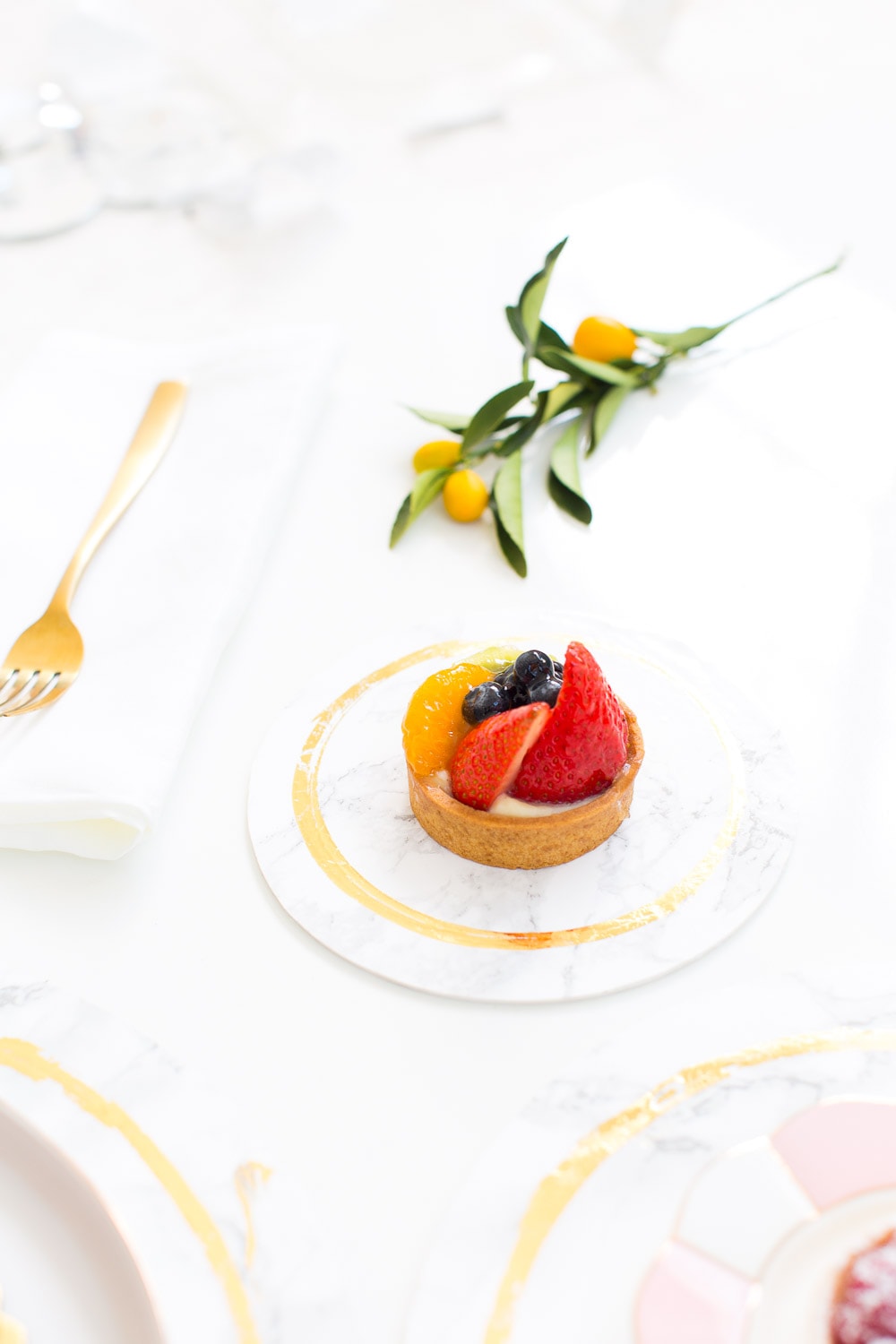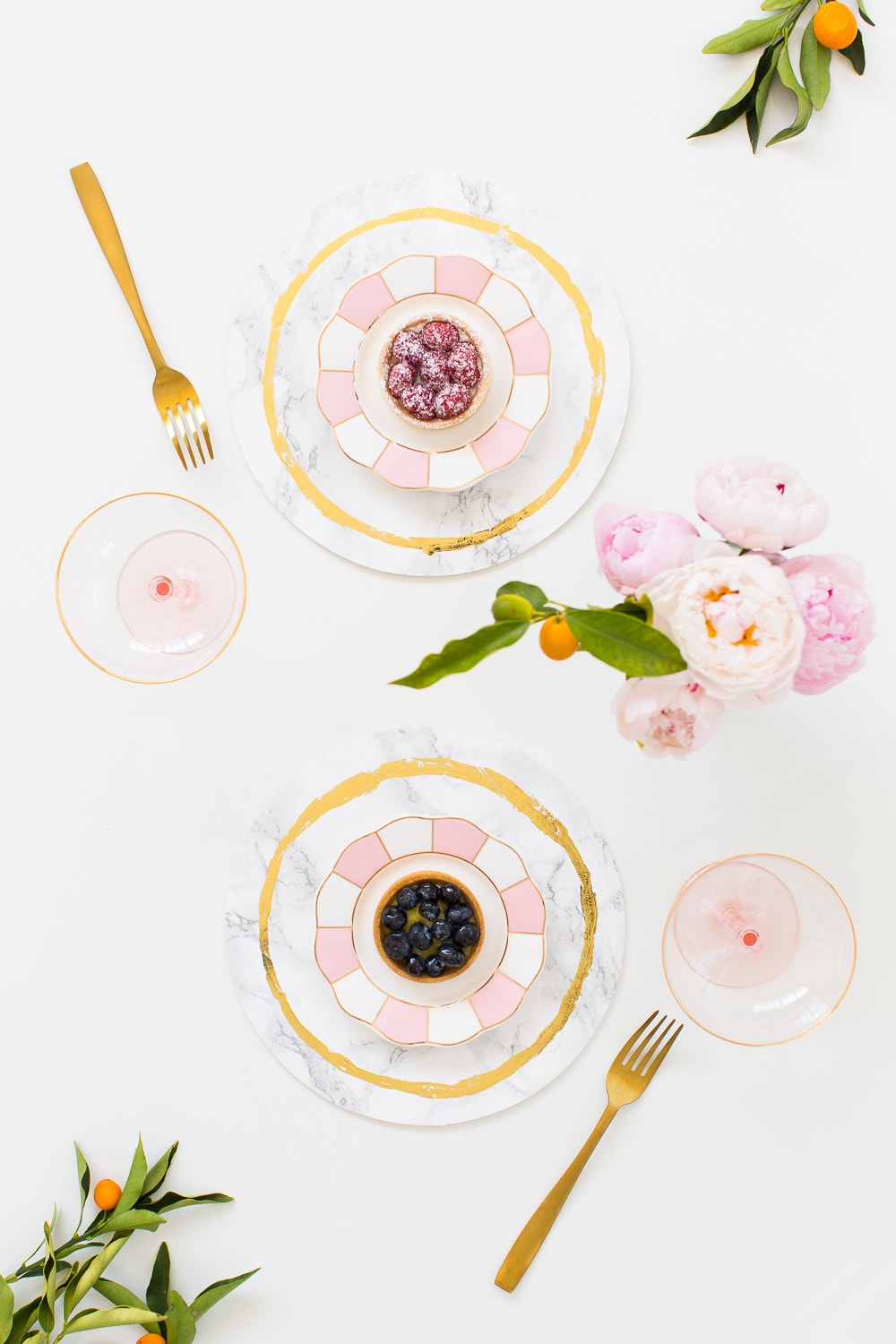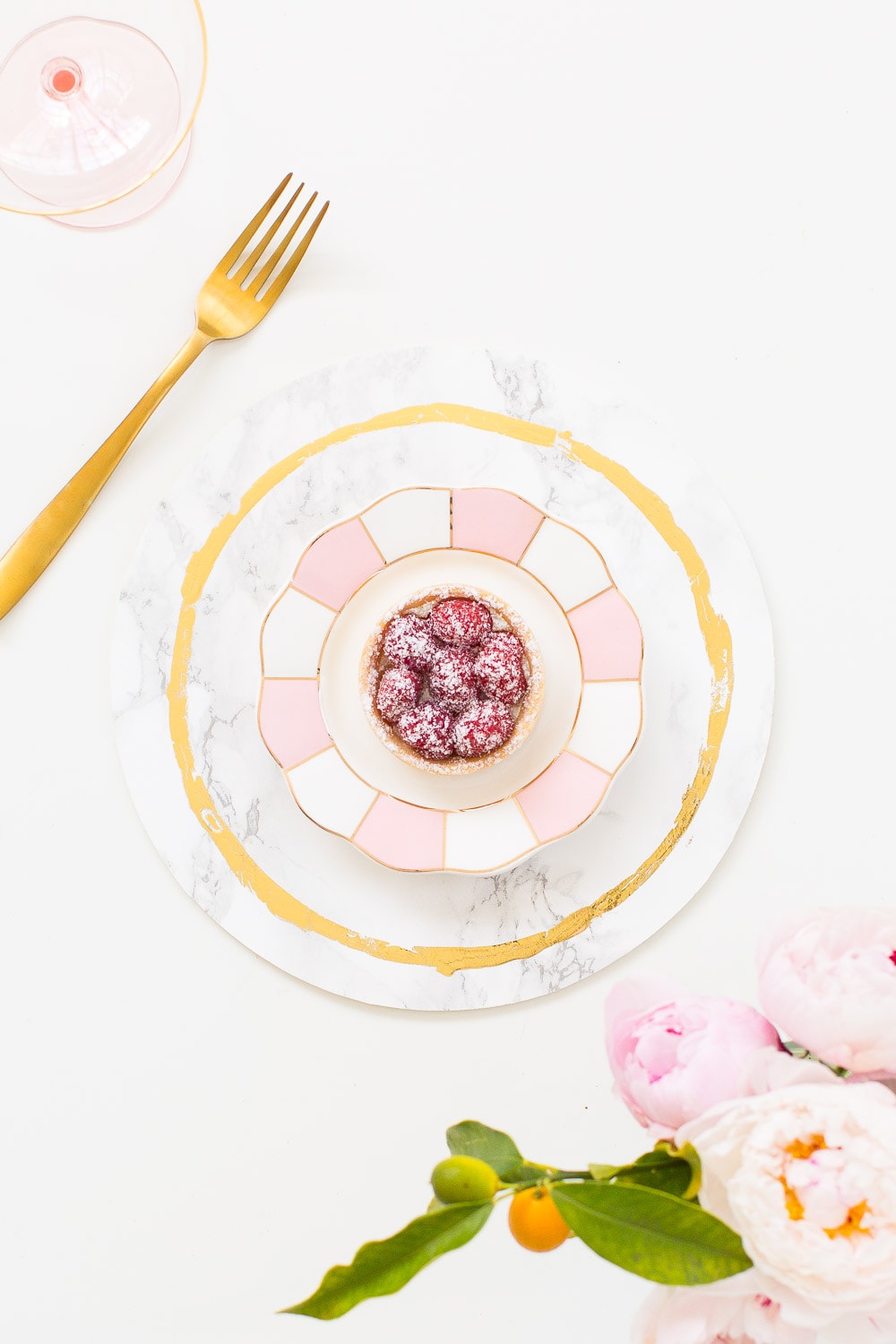 What do you think?! These would be really perfect for a wedding or party dessert table if you didn't want to have to make one for every person attending a dinner. That said, you can never really have enough marble and gold, so the sky's the limit really!
Be sure to tag your photos with #mysugarandcloth and #sugarandcloth so we can follow along with your projects, too!
photos by Jared Smith