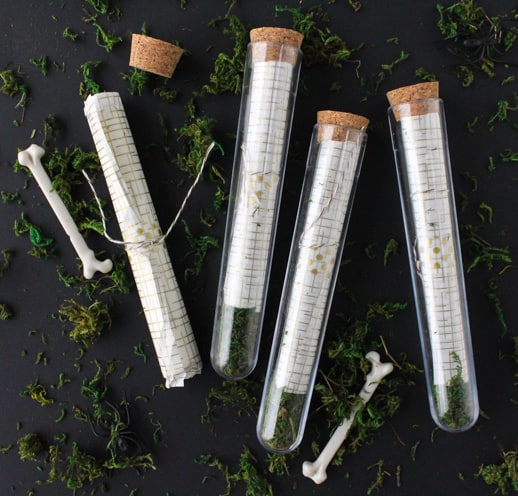 I'll be super honest with you, I'm kind of a wimp. I don't do scary well at all. I'm the twenty-five year old that still covers her eyes in movies and has to run and jump in bed after something creepy (I wish I was joking). Alas, it should come as no surprise that decorating for Halloween is not really my thing. I'm all about some pumpkins and lattes, but scary or gory I don't do. Dinner parties on the other hand, I got that covered!
These five-minute DIY scroll test tube invitations are indeed for those that are faint of heart but still want to celebrate. You can make them as creepy crawly as you'd like by adding little knick knacks (like spiders or fingers), or leave them simple with a scroll and plastic bone. It's kind of mystery dinner meets Halloween, if you will.
Materials:
Martha Stewart plastic test tubes, c/o
Martha Stewart graphic decoupage paper, c/o
Dired moss
Cardstock
Tape
Twine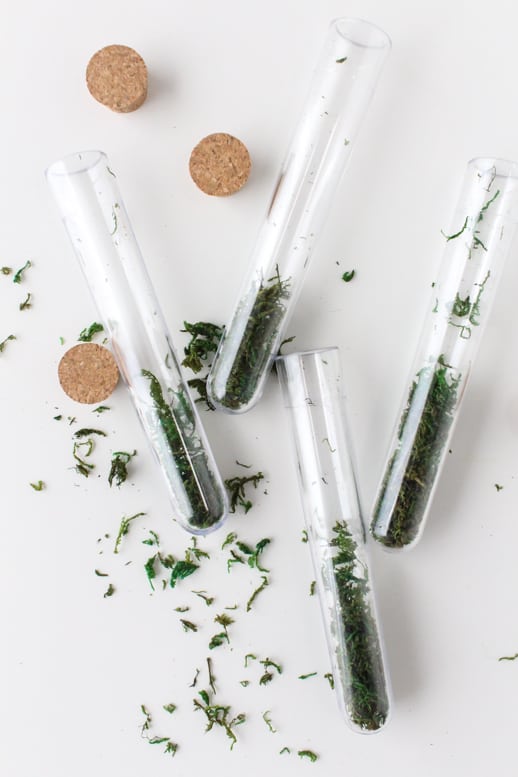 Fill each test tube with a tiny bit of dried moss, leaving enough room to still fit your invitations.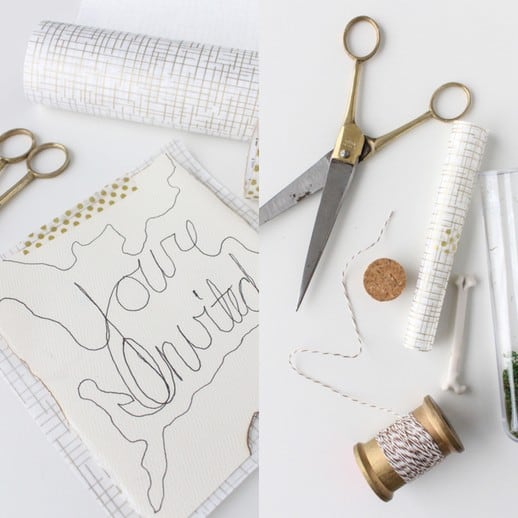 Write or print your invites onto card stock and layer the graphic gold decoupage paper beneath and seal them together with tape. Roll the invite up, and tape or wrap with twine, then insert it into the tube with a little knick knack like plastic bones from the Dollar Store.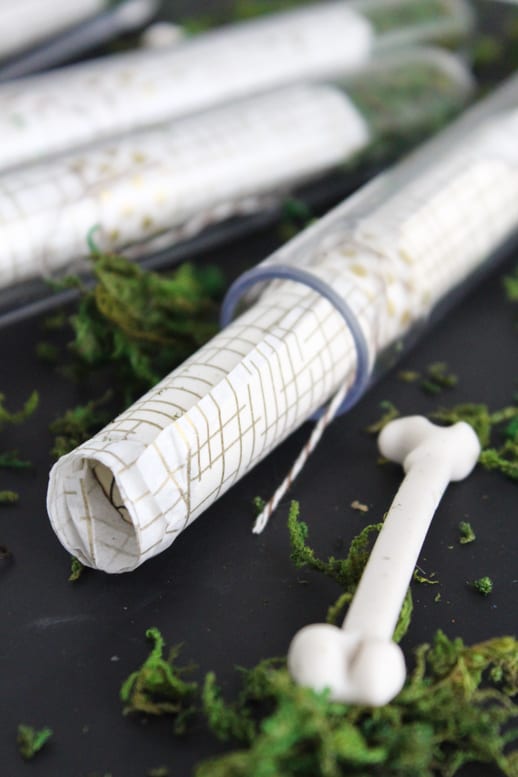 Seal it with the cork, and now mail or deliver in a cute jewelry box to invite guests to your next party or dinner!