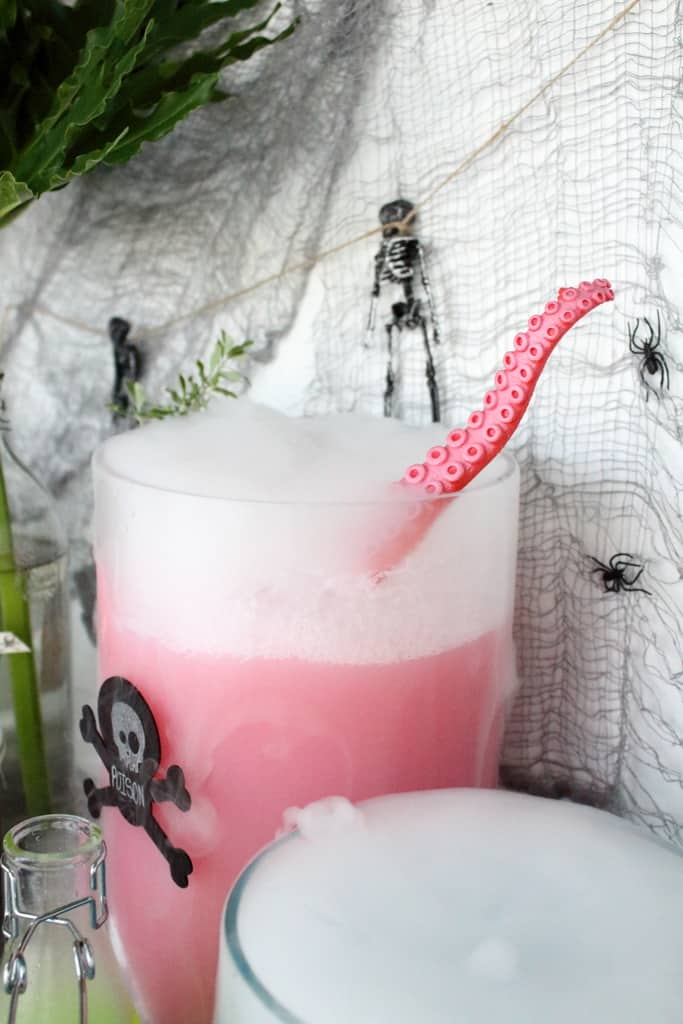 My favorite parties are the ones that make you think "no way?!" (but in a good way). Normally this is a result of some stunningly pretty scenery or genius DIY decor, but in this instance, it happens to be a DIY animal leg ladle. Not necessarily cute, but as long as were working with a little shock and awe factor then we're okay. To give it a few more brownie points, this ladle costs $5 and takes all of three seconds to make.
Materials: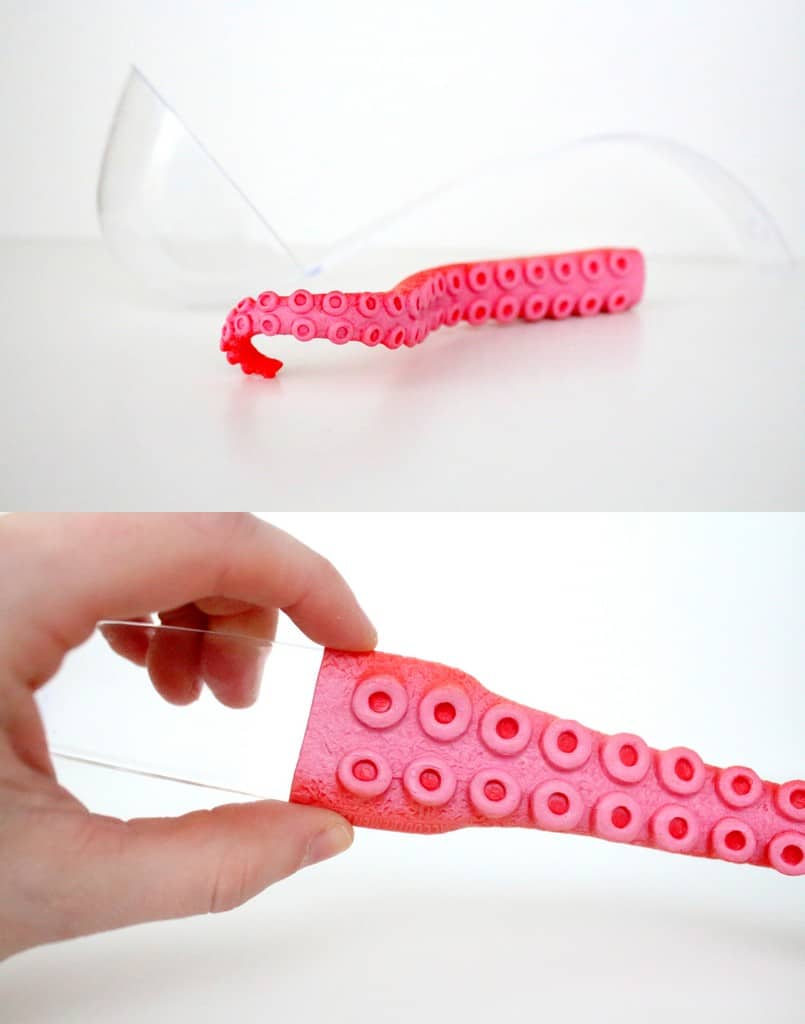 The octopus tentacle from Paper Source was already open ended, so all I had to do was shove it over the end of the ladle. If you want to use a different rubber animal, just cut the leg off and do the same thing!
Since the leg just barely covers the ladle, it's tight enough to not fall off and it's still food safe because it doesn't touch the punch!