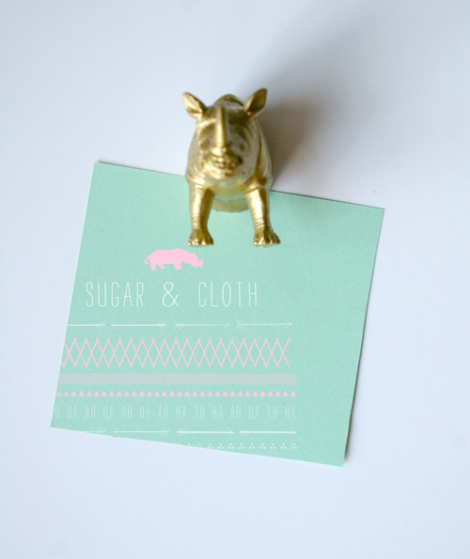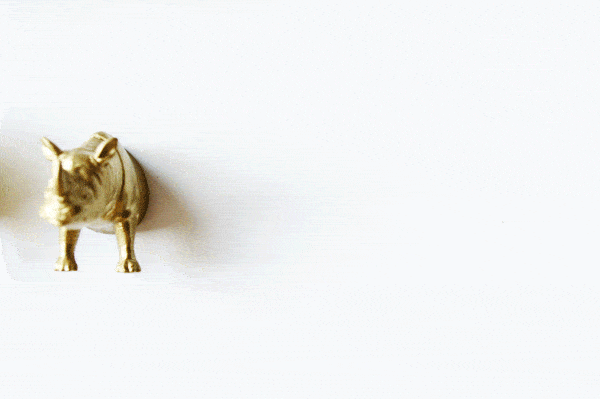 Once upon a time I featured a post from Hank + Hunt, here, for her DIY animal candle holders. I blame that post for ooh'ing and ahh'ing over plastic animals every time I see them now (nerd alert*). Since I apparently have a new found love for them, I thought I would come up with a project where I could use them for more than just birthday candles, and hence, decided to make them into these DIY Party Animal Magnets.

MY LATEST VIDEOS
* for the safety of your reputation, never announce over the phone that you are "cutting up animals", it gets awkward until you thoroughly explain yourself..

Plastic animals ($1 each at the dollar store)
Scissors
Super glue
Plastic/bottle caps
Spray paint
Magnet circles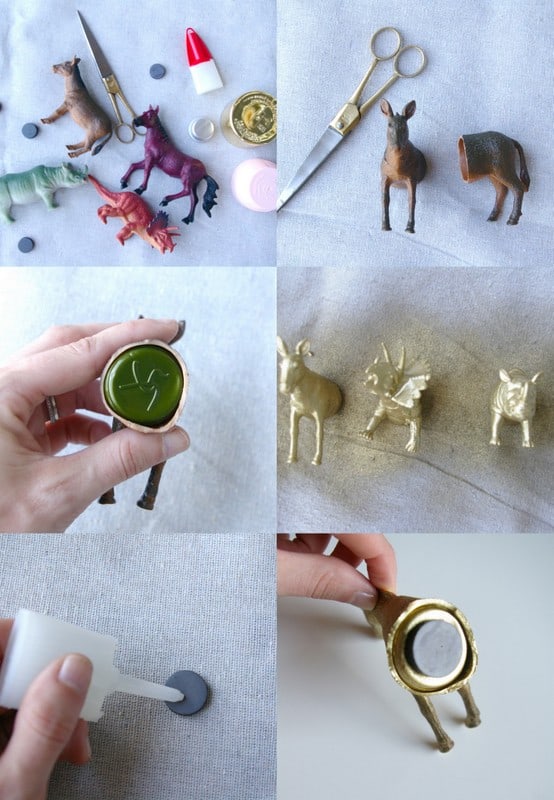 1 | Cut the plastic animals in half with scissors, it's surprisingly easy.
2 | Insert the caps into the open end of the animals.
3 | Spray paint them the color of your choice.
4 | Super glue the magnet to the back, and be sure to push in the cap far enough to for the magnet to be flush with the animal, I learned this by trial and error :)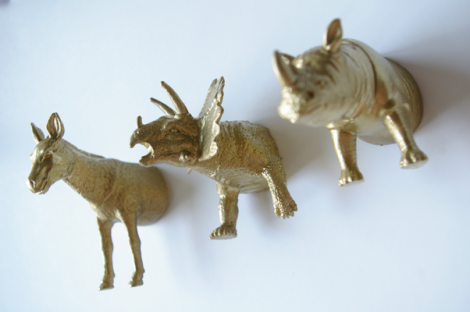 What to use in case bottle caps don't fit into your plastic animal:
-air dry clay
-thick cardboard cut-outs
This post may contain affiliate links which won't change your price but will share some commission using Shopstyle, Reward Style, and/or Amazon Associates.
Check out these other awesome posts!