DIY Animal Memo Holder — Celebrate your loved ones with these DIY animal memo holder as a desktop gift! Trust me, it doesn't get much cuter than these golden elephants…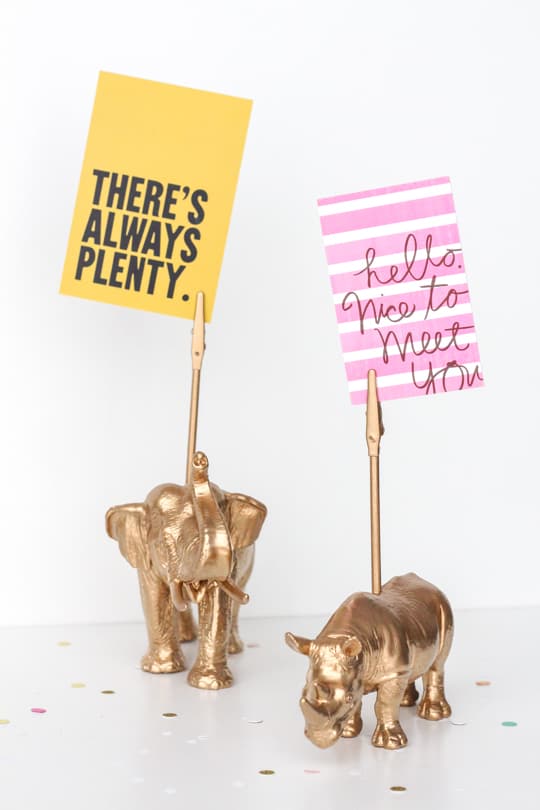 I don't think I'll ever tire of the golden animal trend. Look at them! Can you blame me?
These DIY animal memo holders are the perfect quirky, yet professional gift. I made them as thank you's to take with me as I head to New York again this week. And I'm so excited to gift them!
They'd also make for cute hostess gifts or stocker stuffers for those of you thinking ahead! Here's how–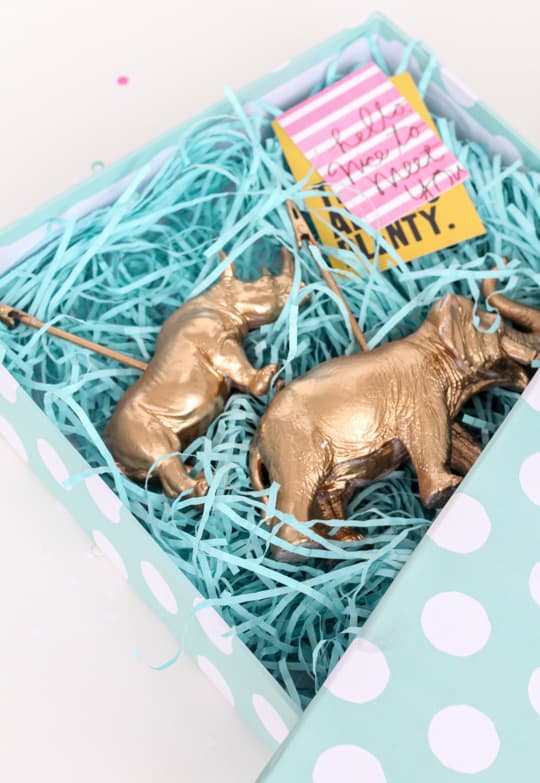 Materials Needed To Make A DIY Animal Memo Holder
Plastic animal
Alligator clip
1/8 inch dowel rod
Super glue
Drill and 1/8 drill bit
Spray paint (I used primer, paint, and gloss)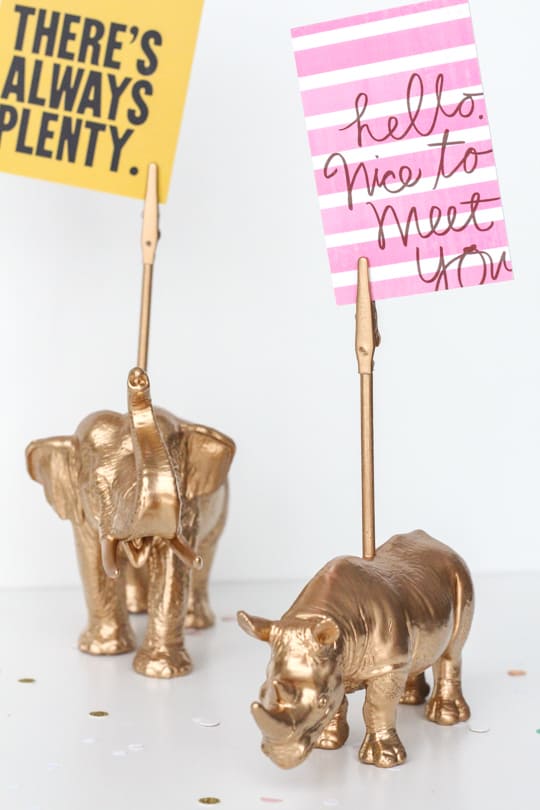 How To Make A DIY Animal Memo Holder
First, drill a hole into the top of your animal.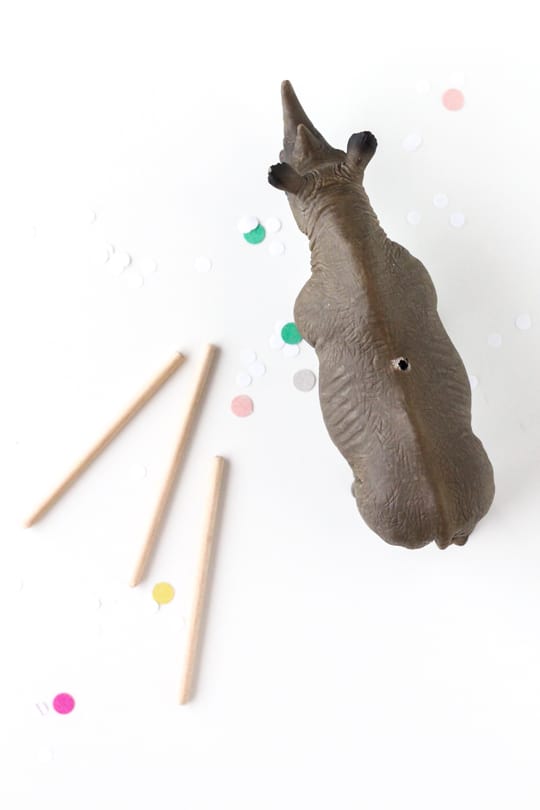 Then, squirt a little drop of super glue in the hole and insert the dowel rod. The rod should fit snug, if it doesn't, your drill bit is too big.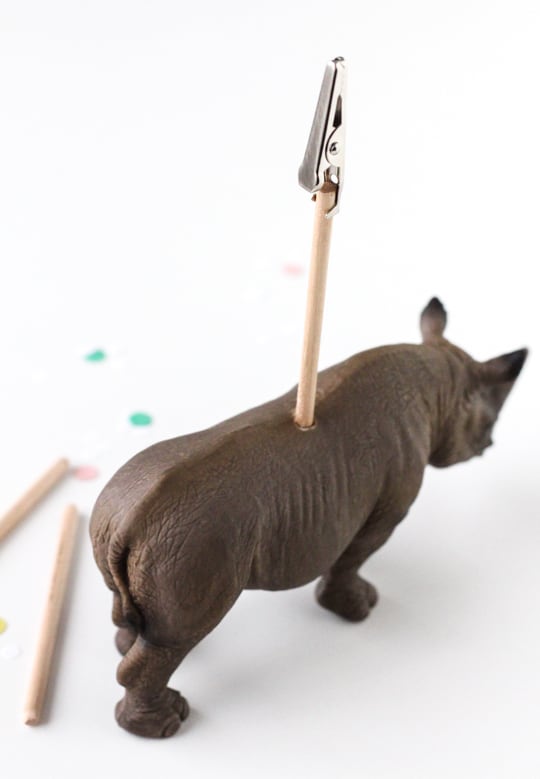 Next, super glue an alligator clip to the tip of the dowel rod. Make sure to squeeze the edges of the clip tight around the rod.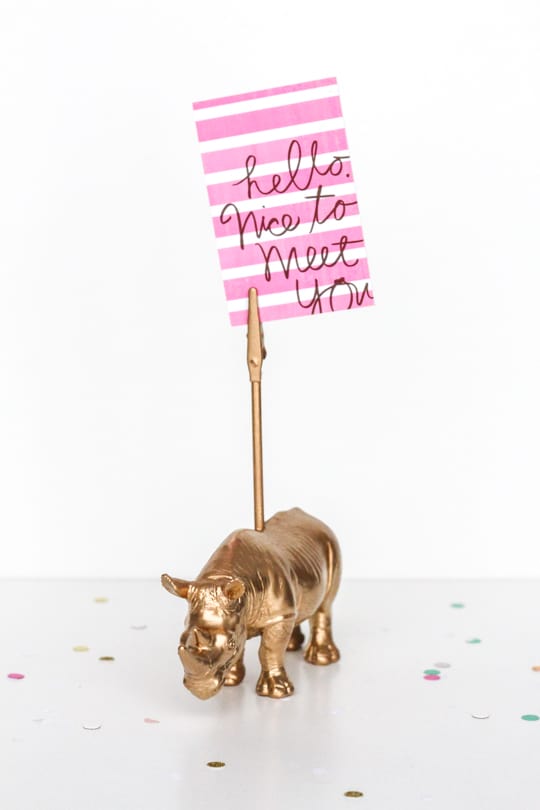 If you're animal has a shiny finish, it's best to used spray primer before painting your color of choice. If it's not, go ahead and spray paint it.
And then, seal it with a glossy finish if you'd like.
Now just add a memo, and you're done!