I'm a summer lover through and through (all the berries, peaches and pool time!). Still, there is one thing that I always look forward to when fall comes around: Halloween!
It is one of my favorite holidays and I, Ashley, usually start planing my costume for the next year the day after.
With all of the spooky celebrations and the holidays approaching, you need something in your arsenal to help you through the season. I love green juice and hearty eggs, but sometimes a little more is required. This Corpse Reviver cocktail recipe will give you LIFE!
The Corpse Reviver (also referred to as the Corpse Reviver #2) is a classic from The Savoy Cocktail book. It is strong, but oh-so-sippable! And even more importantly, helps revitalize you after a looong night of drinking.
So perfect after all those Halloween celebrations! It has 4 different liquors, which might seem intimidating, but is really rather simple to put together with equal amounts of all of the ingredients. It's dead easy to mix up you could say (ha!)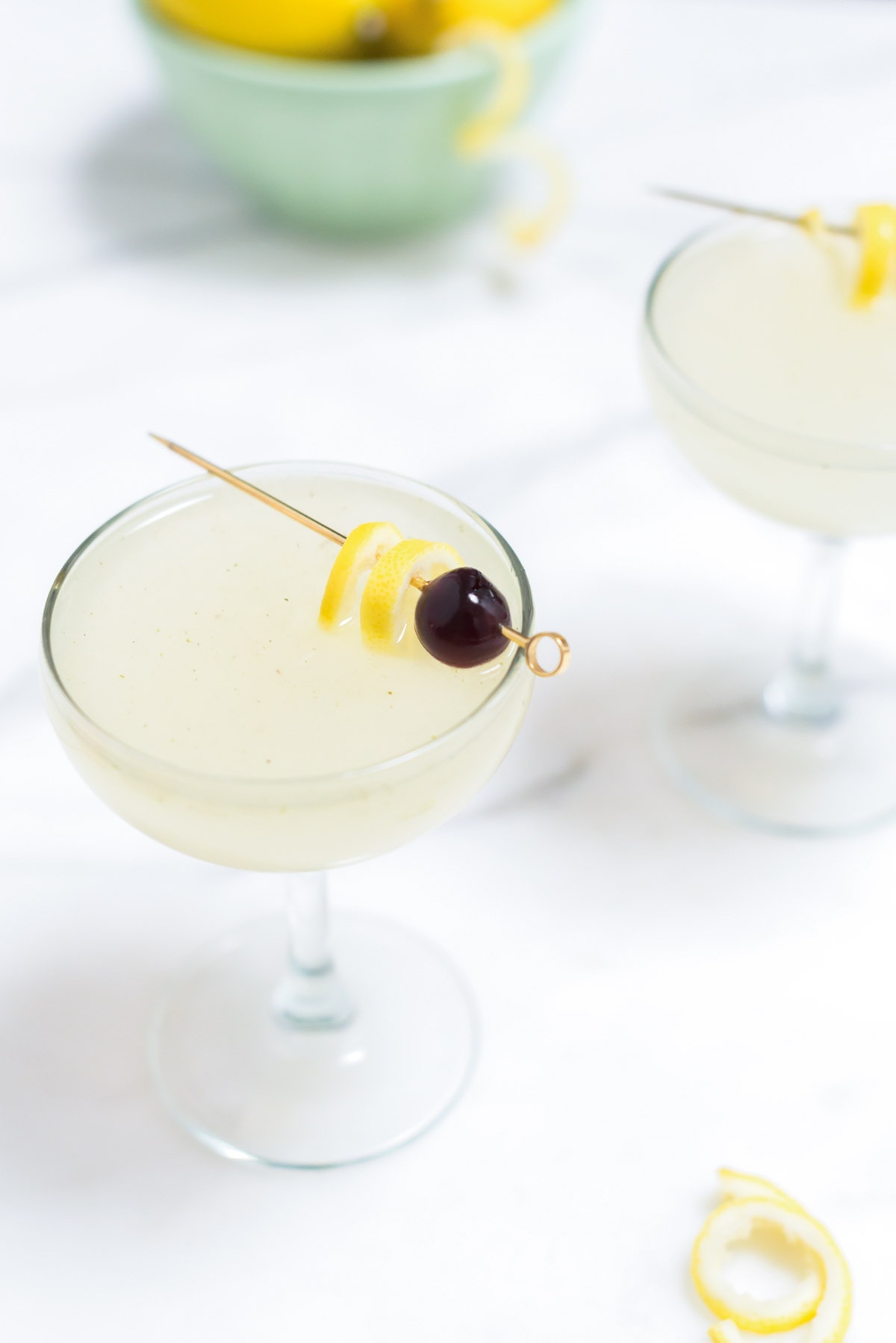 All of the spirits used in this drink are staples in making classic cocktails so they are great to keep on hand if you are learning to make drinks or have a fondness for traditional tipples.
Instead of adding the absinthe to the shaker, I put it into to an atomizer (small spray bottle) and spritz on at the end to highlight the anise notes. Dark spirited drinks are abound this time of year. The Corpse Reviver cocktail recipe is a great alternative if you are looking for a citrusy refreshing sipper to enjoy and help revive you!
How do you plan to make it through the holidays? As much as we love our cocktails around here, we'll also be depending heavily on caffeine and Allegra (hello, Houston allergies)..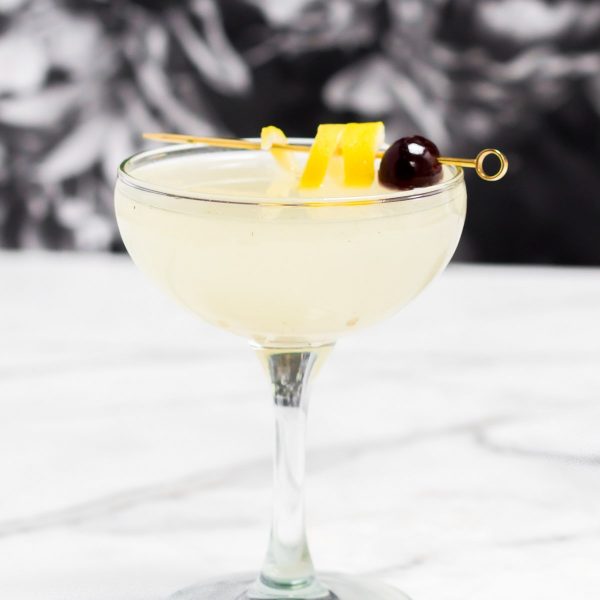 Corpse Reviver Cocktail Recipe
The corpse reviver cocktail is a classic halloween drink made with four different liquors
Ingredients
1

oz

Lillet

1

oz

Gin

1

oz

Cointreau Orange Liqueur

1

oz

Lemon

4

spritzes or rinse of absinthe

Lemon twist & luxardo cherry (for garnishes!)
Nutrition
Serving:
1
g
|
Calories:
206
kcal
|
Carbohydrates:
15
g
|
Protein:
1
g
|
Fat:
1
g
|
Saturated Fat:
1
g
|
Sodium:
3
mg
|
Potassium:
39
mg
|
Fiber:
1
g
|
Sugar:
12
g
|
Vitamin C:
15
mg
Instructions
Add first four ingredients into a shaker with ice and shake.

Strain into a coupe.

Spritz absinthe on on top of the drink (if you do not have an atomizer, rinse the glass with absinthe by adding a small amount to the coupe, swirling, and dumping out before pouring the cocktail.)

Garnish with cherry and lemon twist.
KEYWORD:
cocktail, corpse, drink, easy, halloween, holiday, liquor, recipe, reviver, sugar and cloth