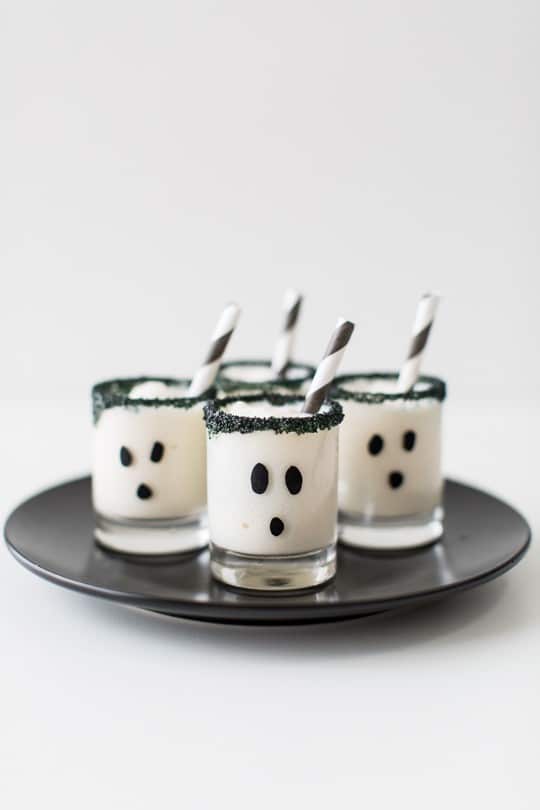 I've concocted quite a few ice cream shot recipes in the history of Sugar & Cloth, but I've yet to bust out any Halloween inspired ones. Valentine's day? Got you covered. Christmas? Love it so much I made two, this one and this one. A just because ice cream cake shot? Most definitely. And now.. a ghouls guts ice cream cake shot recipe just for Halloween.
Luckily ghosts have a tendency to fall in line with my all white color scheme here on the blog, so I just went with it…
Ingredients, yields 6 shots:
Splash of almond milk (or your choice of milk)
3 scoops of vanilla ice cream
Dollop of whipped cream
1 mini, un-iced vanilla cupcake (optional)
2 ounces of Creme de Cocoa (optional)
Simple syrup or honey for the rim
Black sanding sugar for garnish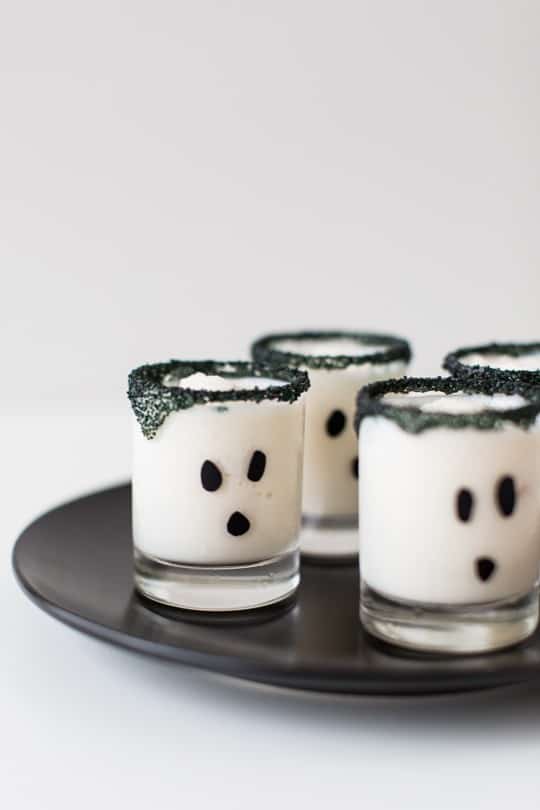 Mix together all of the ingredients and blend. If you'd rather not have any texture to the milkshake shot, then omit the mini cupcake. If you prefer the alcoholic version for drinks, skip the Cream de Cocoa and add extra milk.
For the rim, dip this glasses in the simple syrup or honey and then dip them in black sanding sugar making sure to cover all of the syrup with sprinkles well so that it doesn't bleed too much into the ice cream. Fill each glass and serve immediately.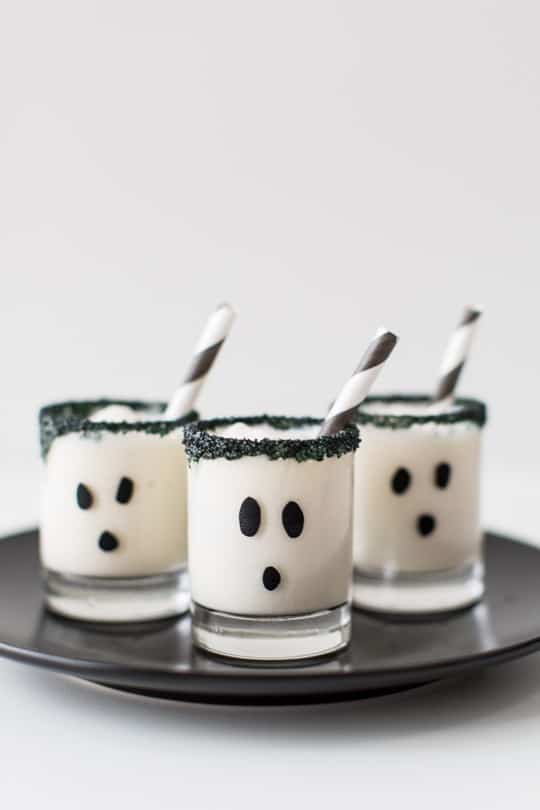 For the temporary ghost faces, I used a quick little DIY trick from this post with window clings!