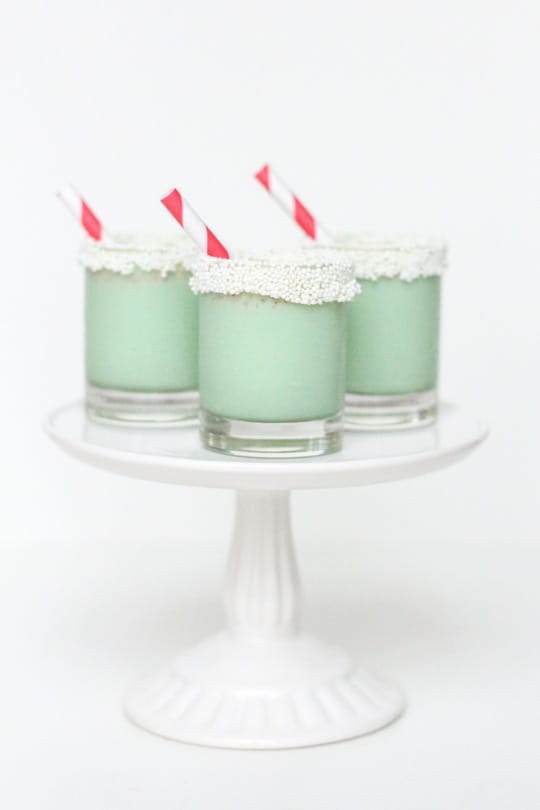 If Santa is anything like me (which he might be considering we both have belly laughs), then he might be getting tired of plain old milk with his Christmas Eve cookies. Since I'm sure we all want to keep your household Santa(s) happy, you should try setting out these Christmas cookie ice cream shots this year. And in case cookies aren't your type of hat, you can also try my reader favorite peppermint eggnog milk shake shot recipe here or my salted caramel cake shots here.
A few things to keep in mind if ice cream shots are new to you, be sure to prep the rims of your shot glasses in advance so that all you have to do is blend and serve when guests arrive. To make the mini straws, simply cut regular paper straws to the appropriate size; and lastly, each ice cream shot recipe makes four shots, so just multiply the recipe by however many you want to make.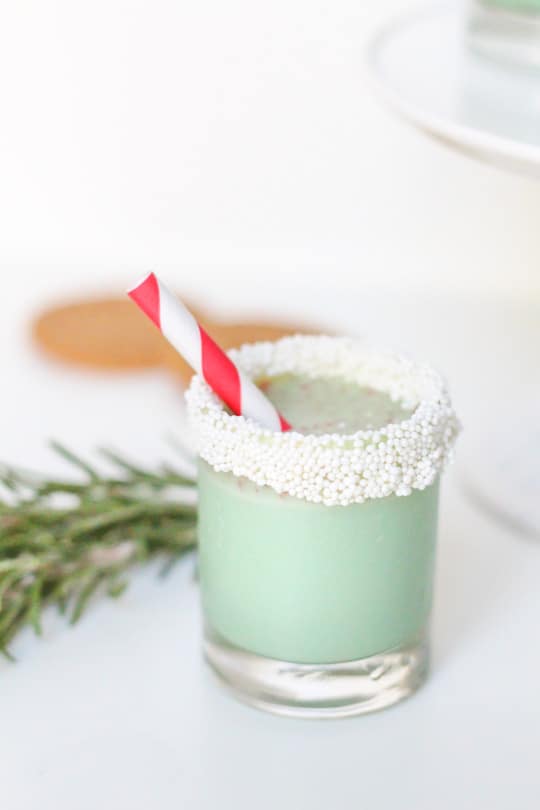 Ingredients:
Two scoops of Christmas cookie ice cream
White sprinkles
Simple syrup
1 ounce white creme de cacao and 1 ounce creme de menthe (for alcoholic)
5 drops of green food coloring and two ounces of milk (for non-alcoholic)
I can tell that the number one most asked question will be "What if I can't find Christmas cookie ice cream?" If that's the case, you can make your own! Mix crushed sugar and snickerdoodle cookies into vanilla ice cream with a swirl green icing and red sprinkles.
To make the shots, rim your glasses with white sprinkles by dipping the glasses in simple syrup and then into your sprinkles.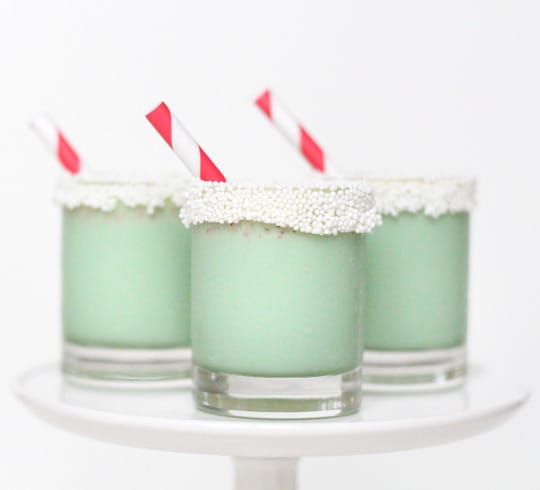 Blend the rest of the ingredients by choosing either the adult or kid friendly version and then pour and serve immediately.