Cotton Candy Ice Cream Shots — Nothing says "I have a sweet tooth" quite like these cotton candy ice cream shots!
It's been quite a while since my last ice cream shot recipe on the blog. (You can see the rest here!)
So I've decided to pick it back up again with a very sweet (and summery) version. Meet the Cotton Candy Ice Cream Shots topped with cotton candy (naturally).
Now before you judge me too hard for this one, let's keep in mind that these are mini sized. So they're basically the equivalent of having a super small cup of cotton candy ice cream.
I think we can all agree you've hit up the ice cream stand for a lot more than that before, no?
And you can make them with or without the alcohol…
Ingredients Needed To Make Candy Ice Cream Shots
Yields four shot sized servings:
3 scoops of cotton candy flavored ice cream
Splash of unsweetened coconut milk (or your choice of milk)
3 ounces of vodka (or you can replace this with milk for a virgin option)
Cotton candy for garnishing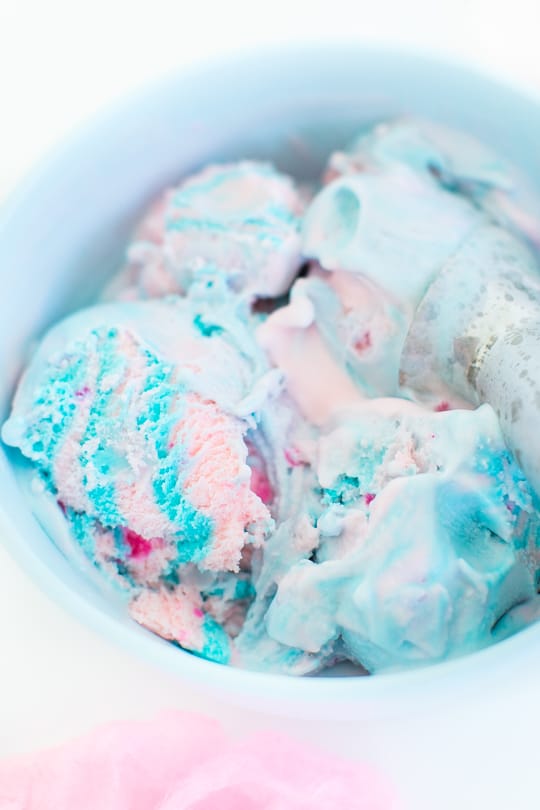 How To Make Cotton Candy Ice Cream Shots
Now all you have to do is simply blend of all of the ingredients together and serve immediately!
Hence you should make/prep your cotton candy straw sticks in advance, especially if you're making your own like I did.
(I used this cotton candy machine that also makes cotton candy from hard candies!).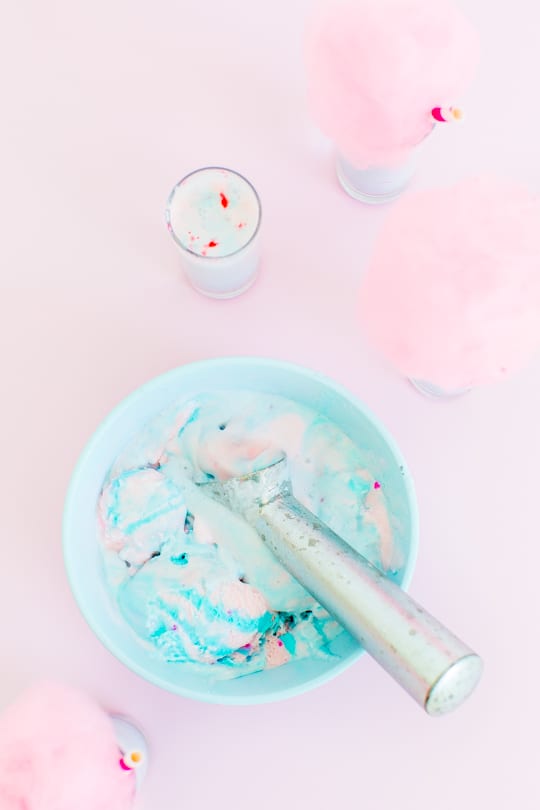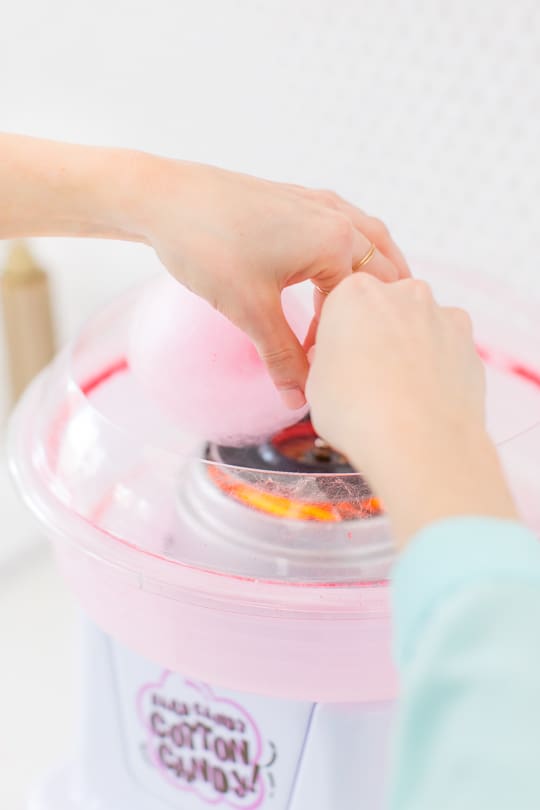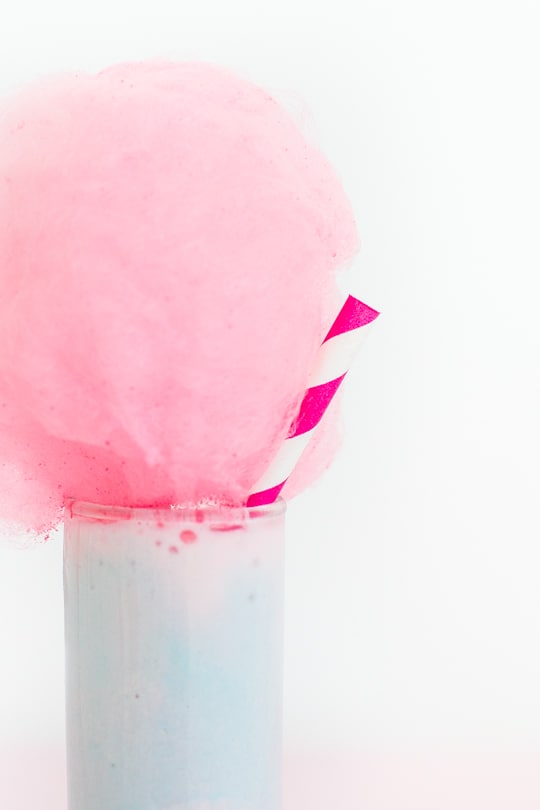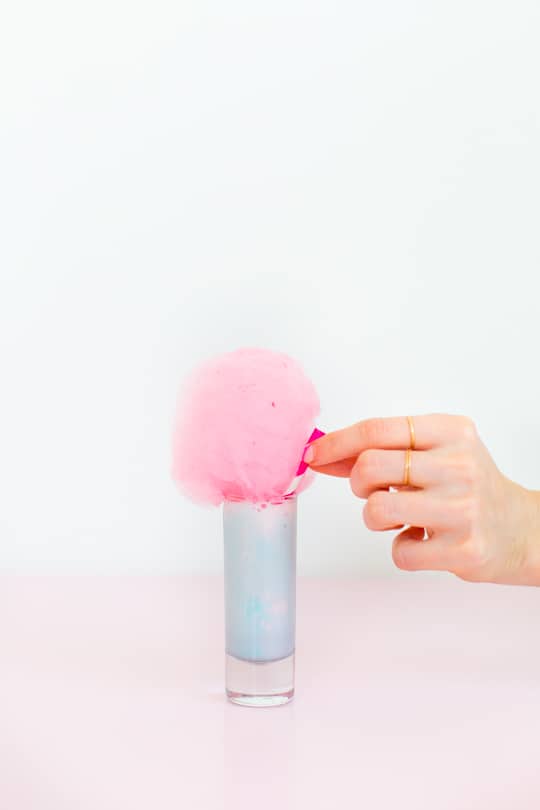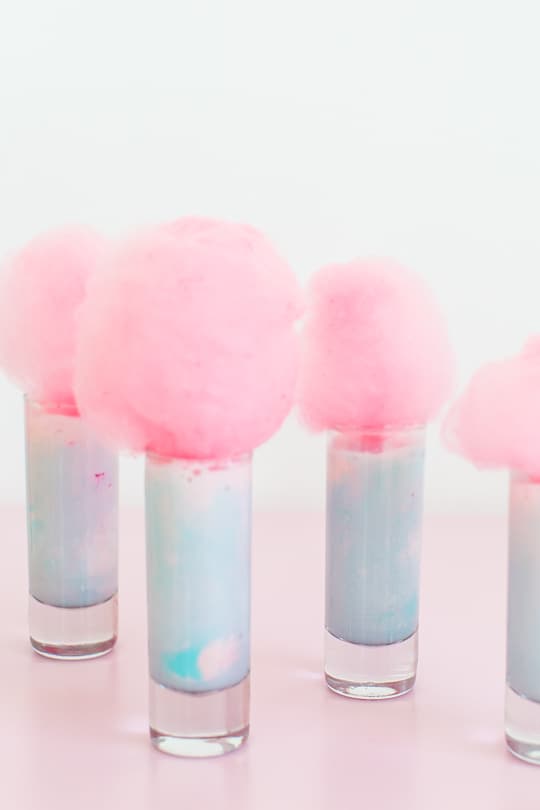 More Fun Party Recipes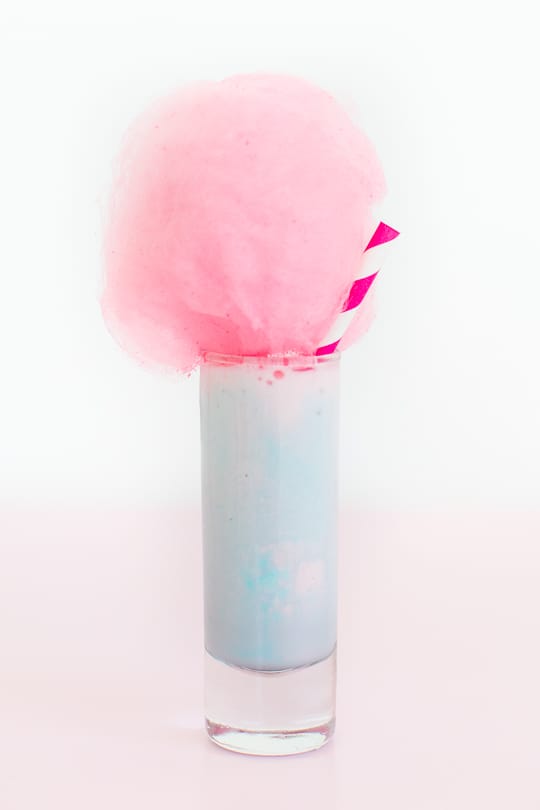 If nothing else these are the perfect Horton Hears a Who virgin ice cream snacks for kids, right? Basically I'm just fishing for someone to tell me I'm not crazy, okay…