DIY Spiked Lollipops — A little spiked lollipop never hurt anybody. How sweet is this DIY Spiked Lollipop recipe ?! Colorful, delicious, simple and so cute!

It wouldn't be Valentine's Day unless half the room has a sugar high on February 14th. So we're helping you stand out amongst the giving crowds with these DIY spiked lollipops.
They wouldn't exactly double as kid friendly. So I wouldn't recommend packaging the extras up to send to school, but you're Galentine's and Valentine's will thank you!
I also couldn't resist having a little too much fun with the color on these. Because fancy lollies call for fancy styling do they not?!
Okay. So maybe they just look like jellyfish on a stick. But I can still get behind that.
Don't be too intimidated though. We also snuck in a SUPER easy alternative for spiked lollies for those of you that aren't quite committed enough to make them from scratch…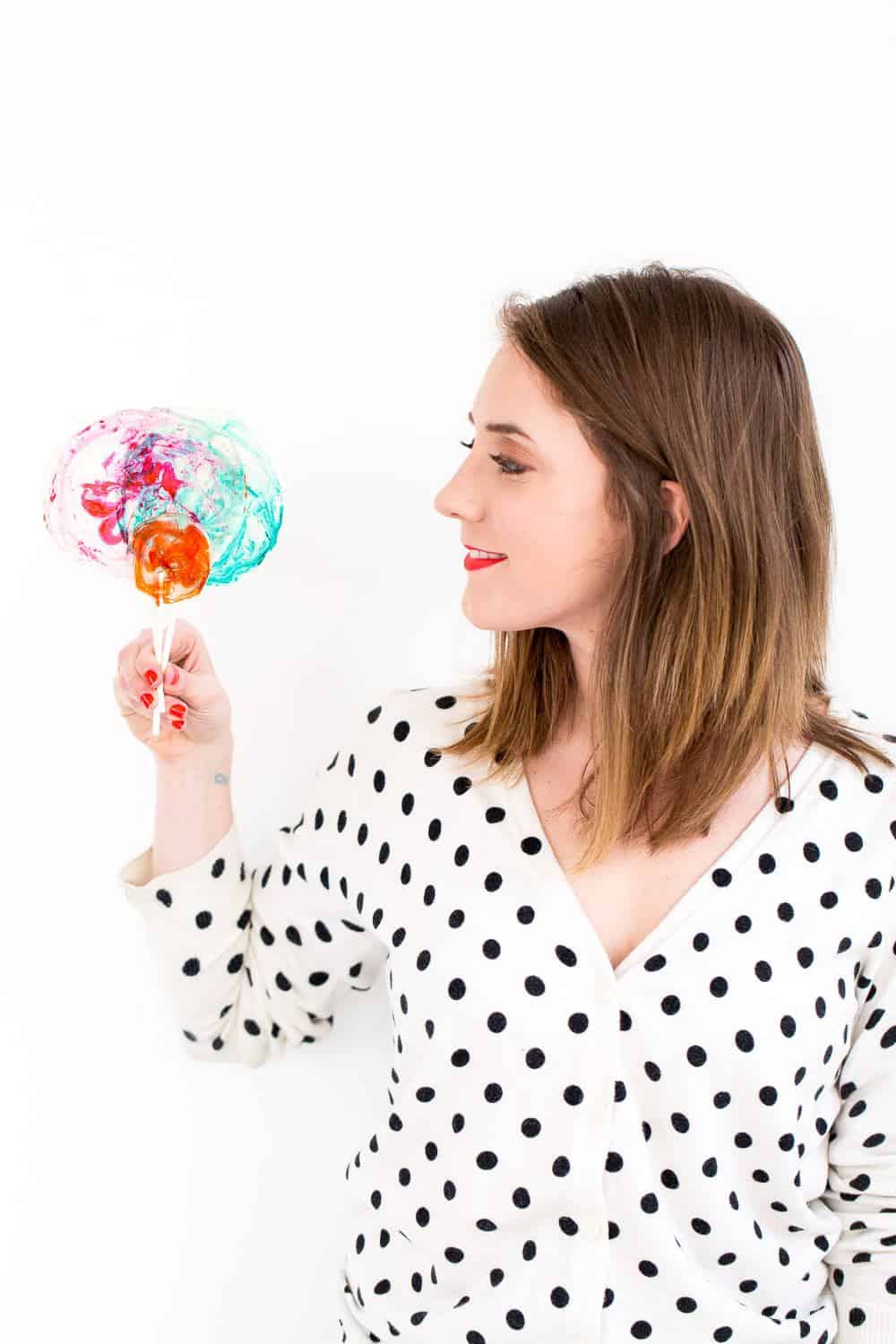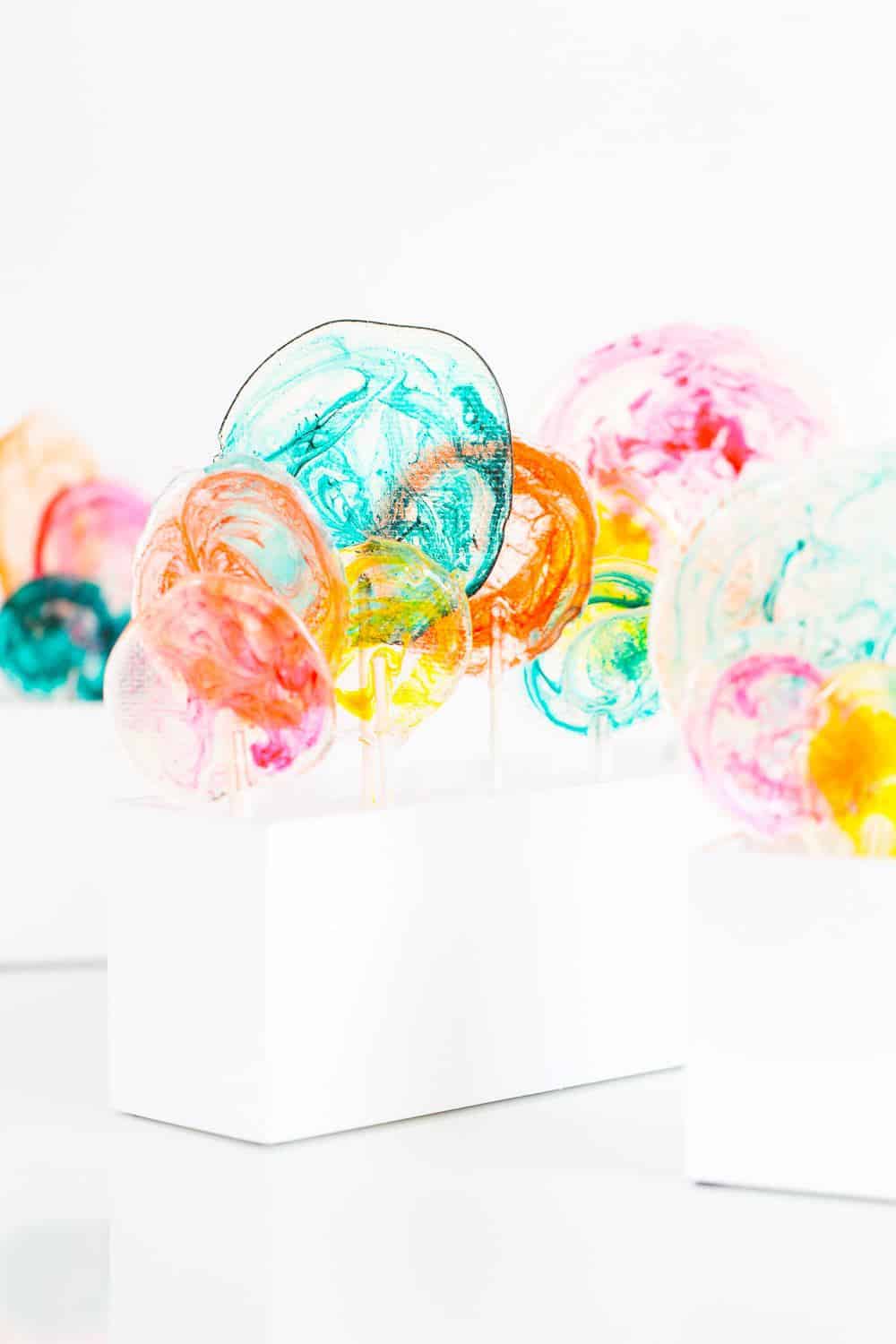 Homemade DIY Spiked Lollipops | Ingredients To Make Colorful Spiked Lollipops Recipe
1/4

cup

of hard liquor — W

e used clear rum for half and tequila for the other half.

3/4 cup water

3

cups

sugar

1/2

cup

corn syrup

Optional: Splash of flavoring — We used peppermint.

food coloring of your choice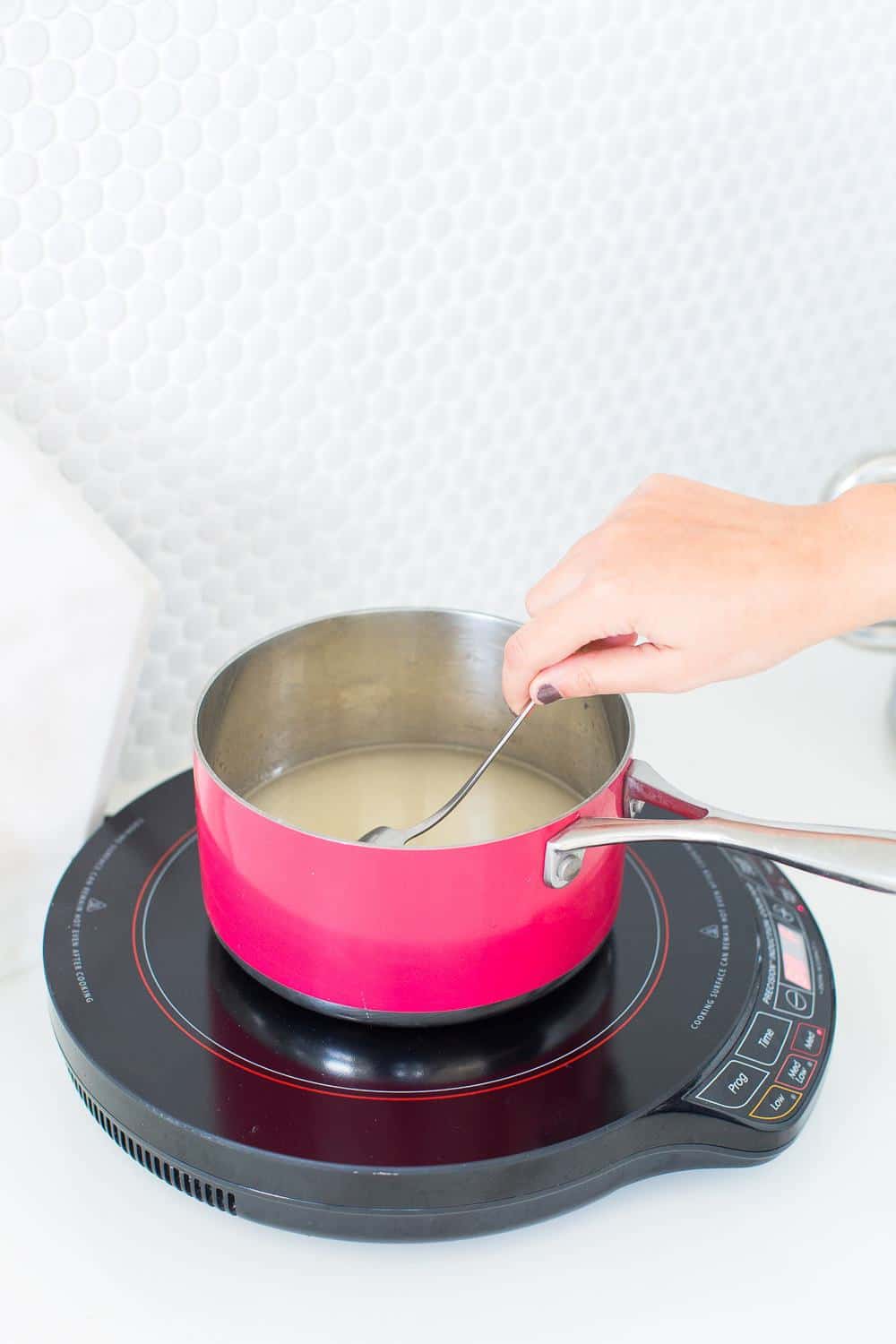 1. Lay down silicon mats to use to pour the lollipops once they're ready.
2. Stir together the water, sugar, and corn syrup in a saucepan until just mixed, then let the mixture come to a boil without stirring it at all. Continue testing with a candy thermometer until it reaches 320 degrees.
3. Once it's reached 320 degrees, add in the liquor, give it a very quick stir to mix, and then let it reach 310 degrees again.
4. Remove from heat and spoon onto the silicon mat, while quickly making a swirl or two with food coloring dipped on the end of the lollipop stick, then lay the stick in place to cool. (You want to heat the liquor as little as possible so it doesn't boil out all of the alcohol.)
The mixture should be solid within 10-20 minutes. If it doesn't completely harden, it didn't reach hard crack phase, so you will need to adjust to cook it longer.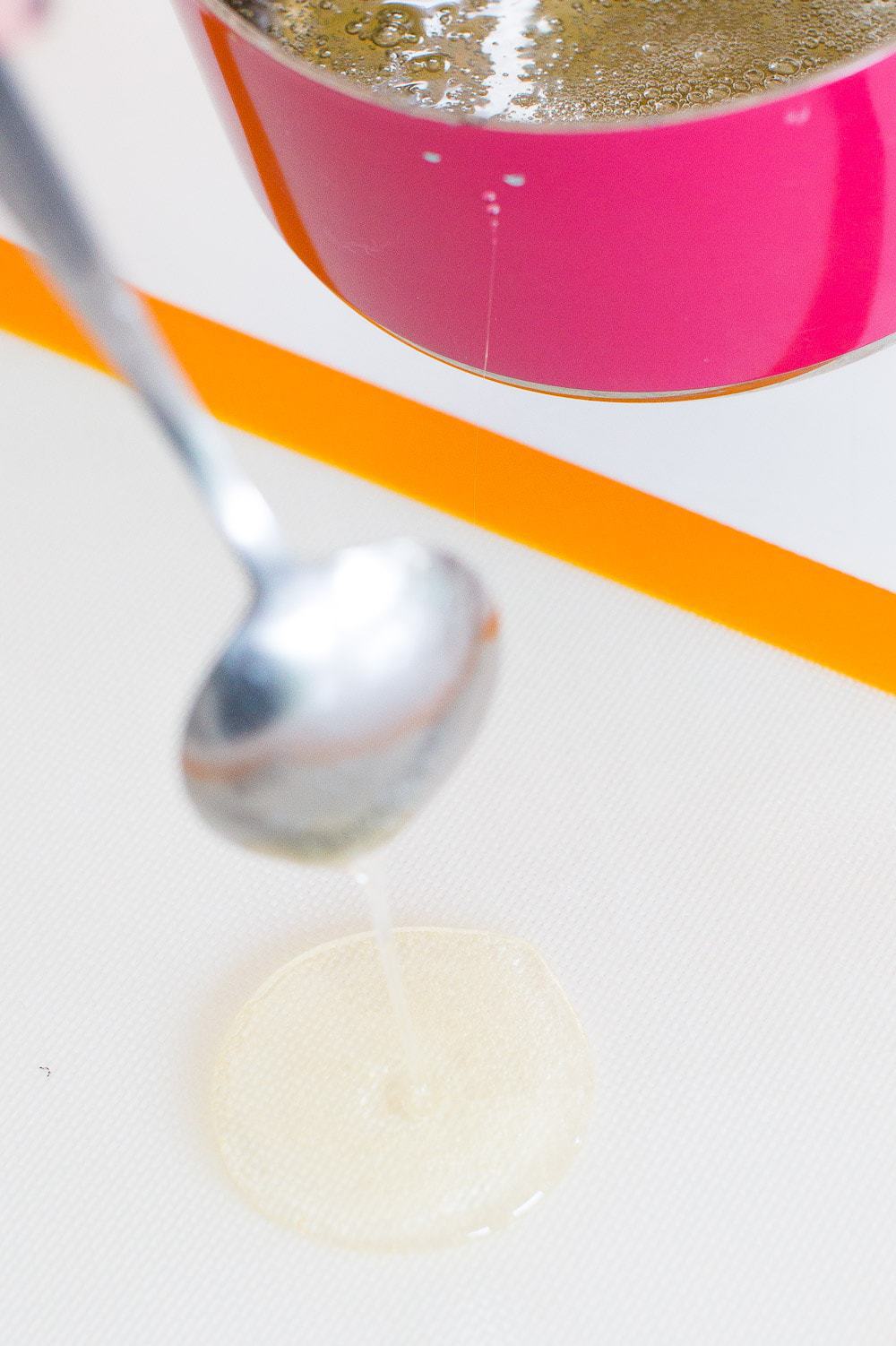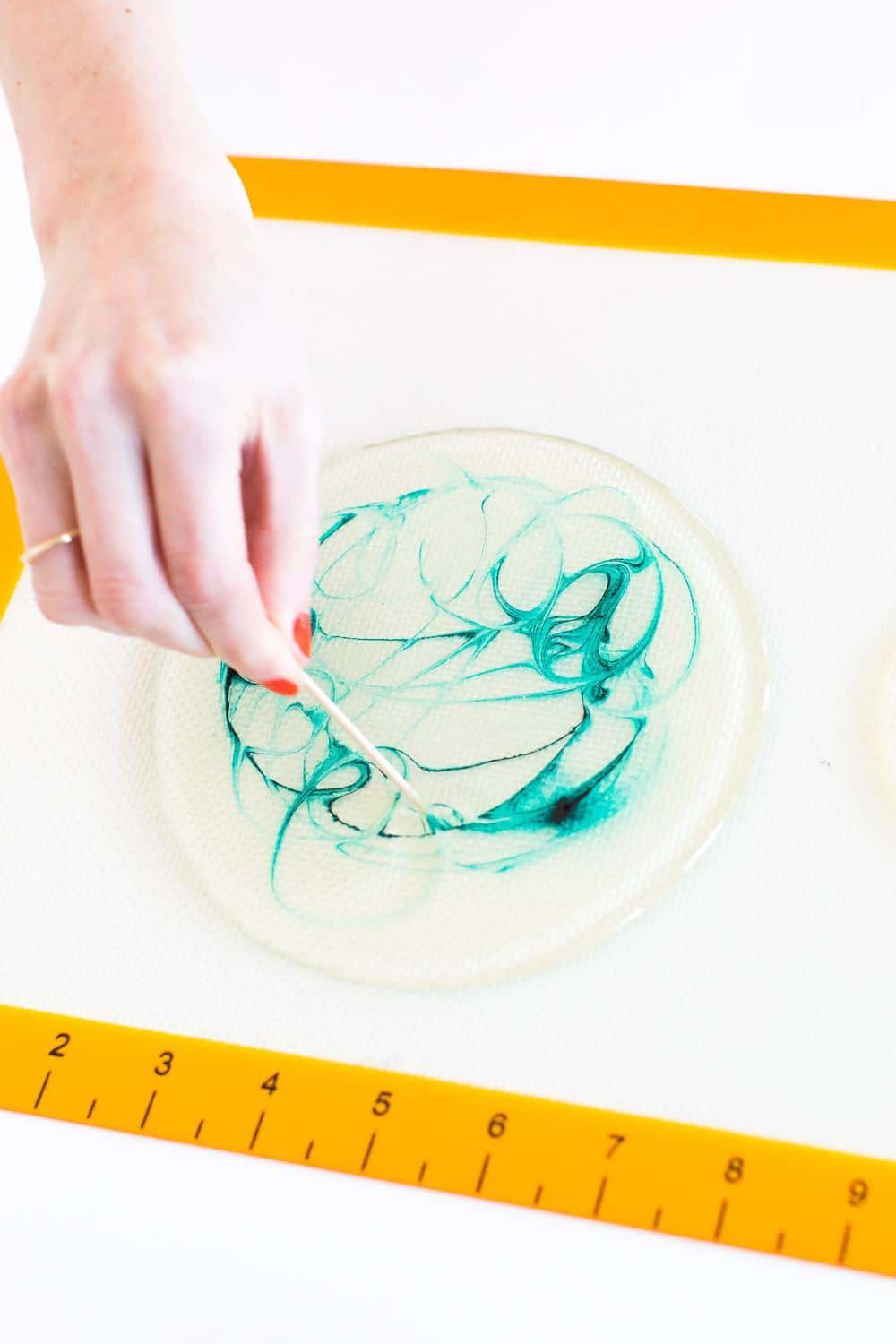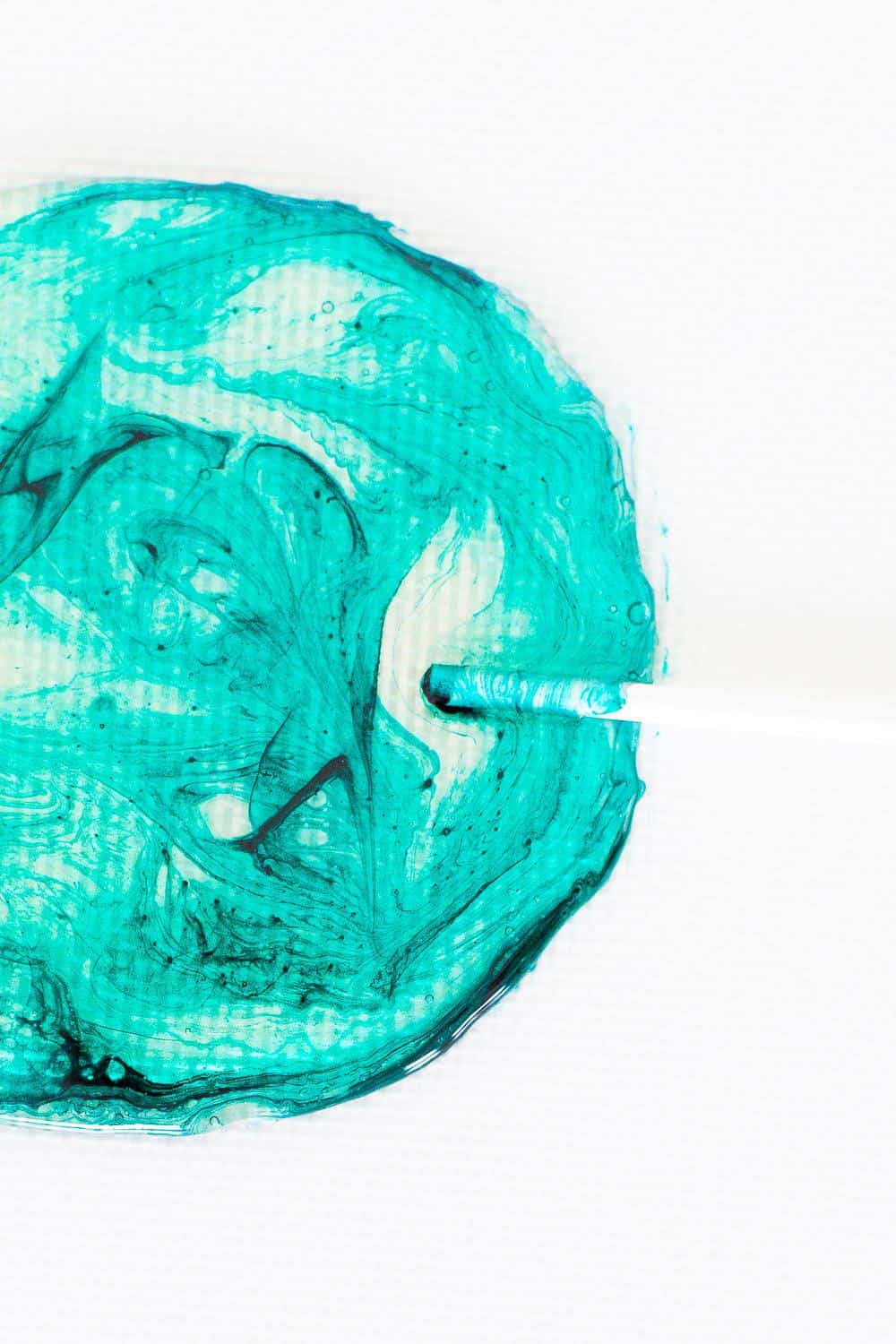 Ingredients Needed To Make Easy Melted Jolly Rancher Spiked Lollipops
If you're going for the easy jolly rancher version, all you have to do is unwrap the jolly ranchers and place them in a pan on low/medium heat, let them get to 290 degrees, then add in the liquor, and let warm back to 290-300, then quickly pour onto the silicon mats and insert the lollipop sticks. Let them cool for 10-20 minutes and then you're all set!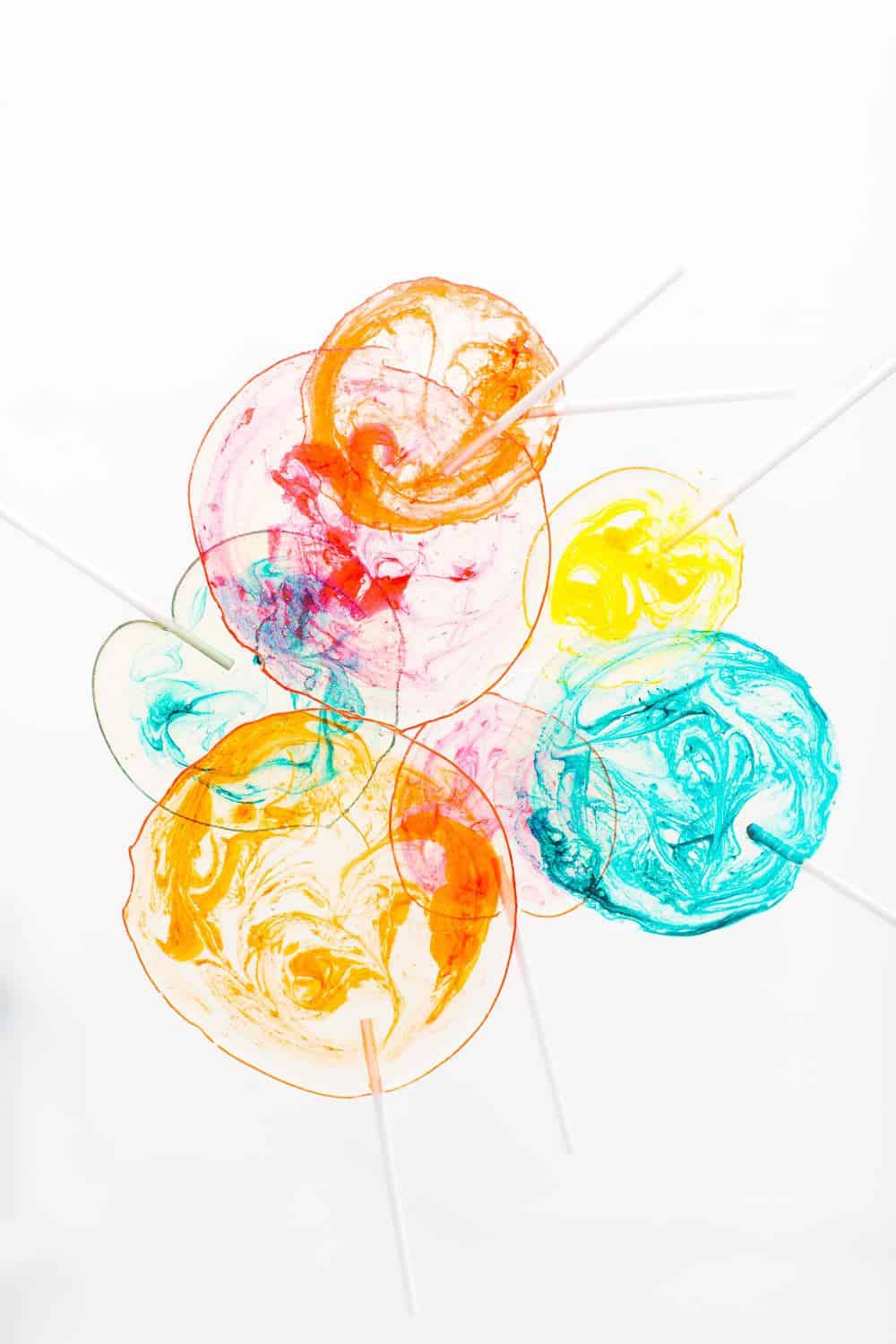 Lollipop Tips
If your lollies are too soft, they weren't cooked long enough.
If they're cloudy or brown, they were cooked too long.
Be VERY quick with adding your color and sticks.
Don't double the batch because you won't have enough time to make all of them anyways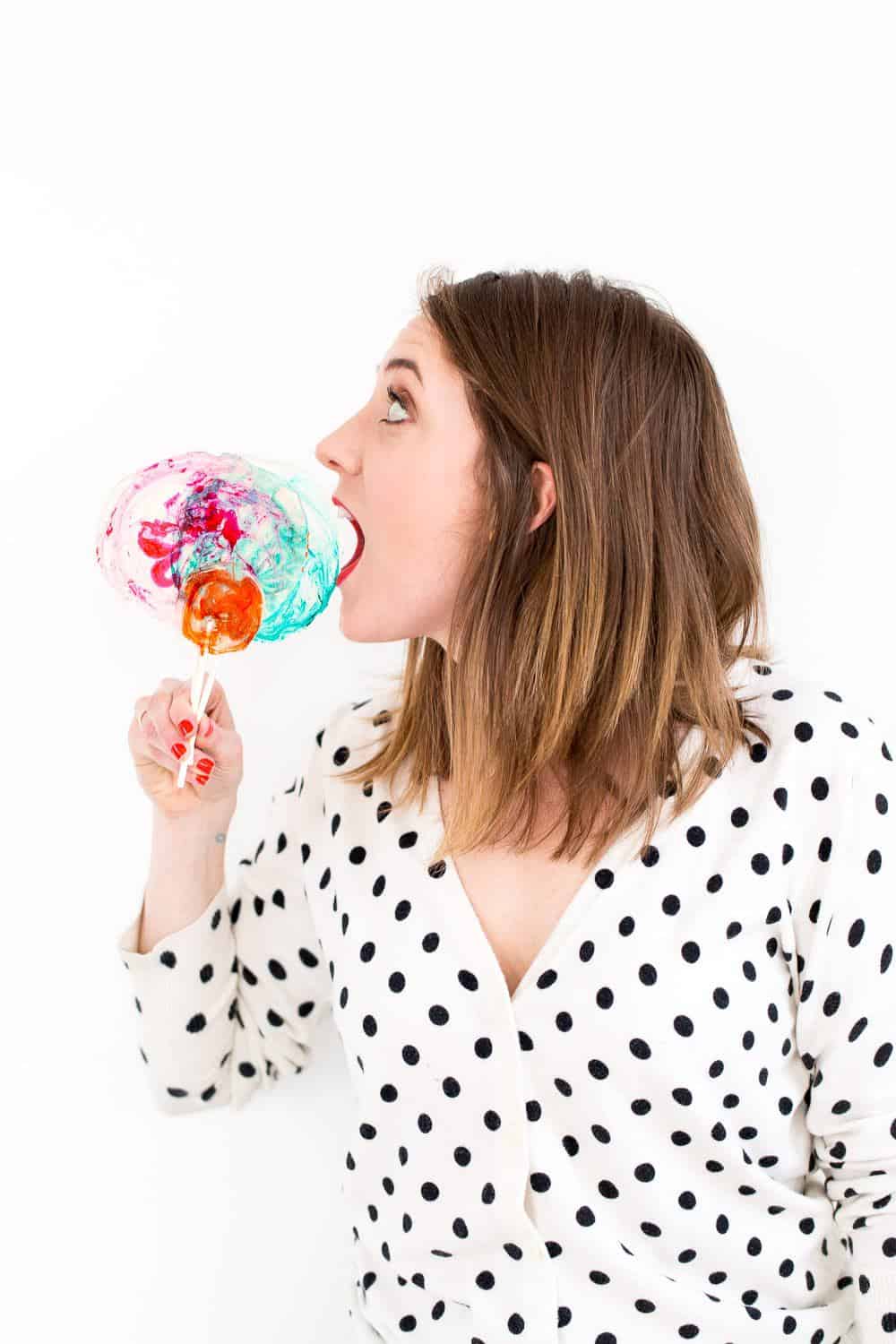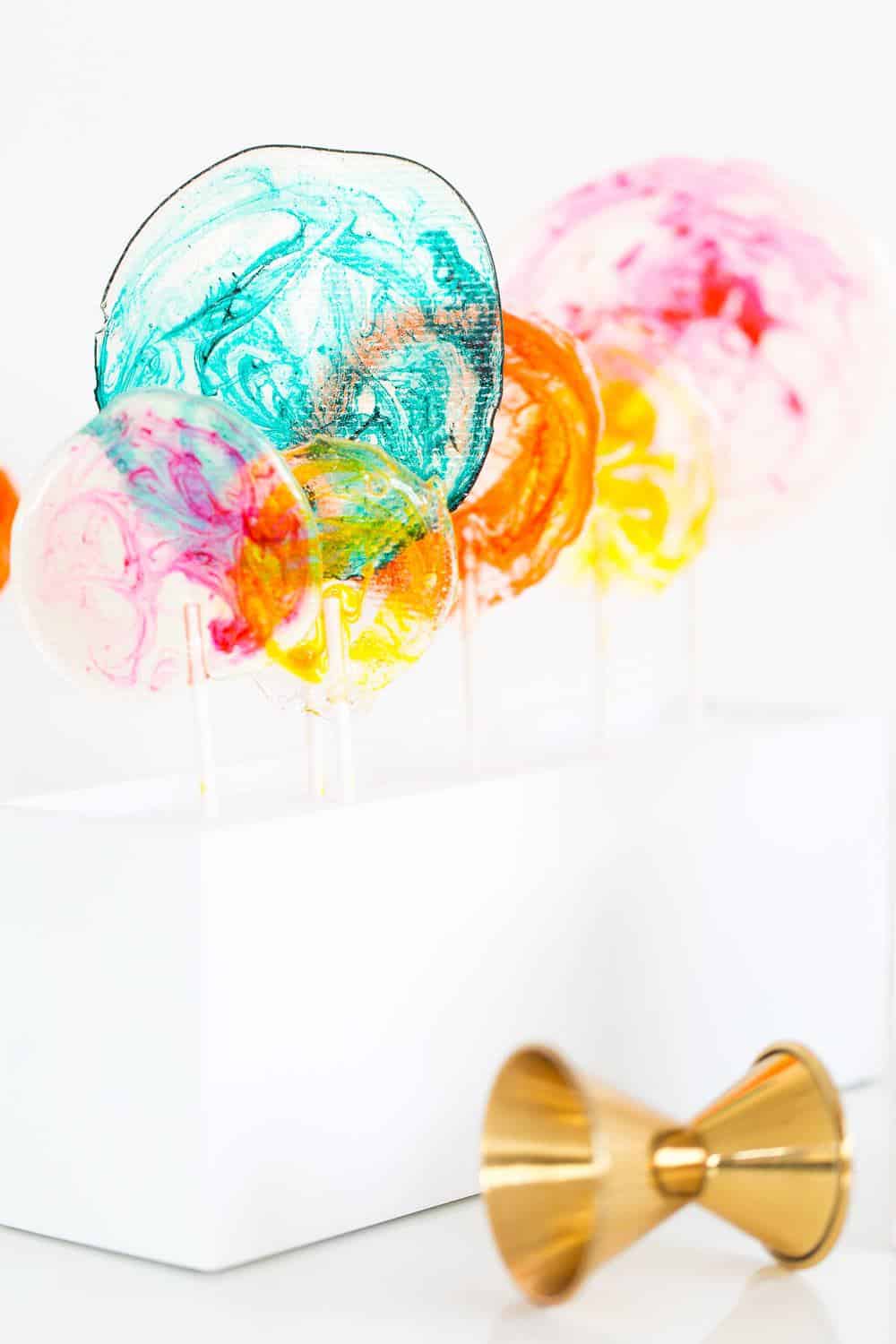 And there you have it! Your new found reason for being the favorite in the office during… well any week really, I'll just leave the occasion up to you.
We have lots more sweet treats for you coming up soon, so keep an eye out! Be sure to share your S&C projects and recipes with us so we can following along with yours, too! #mysugarandcloth #sugarandcloth