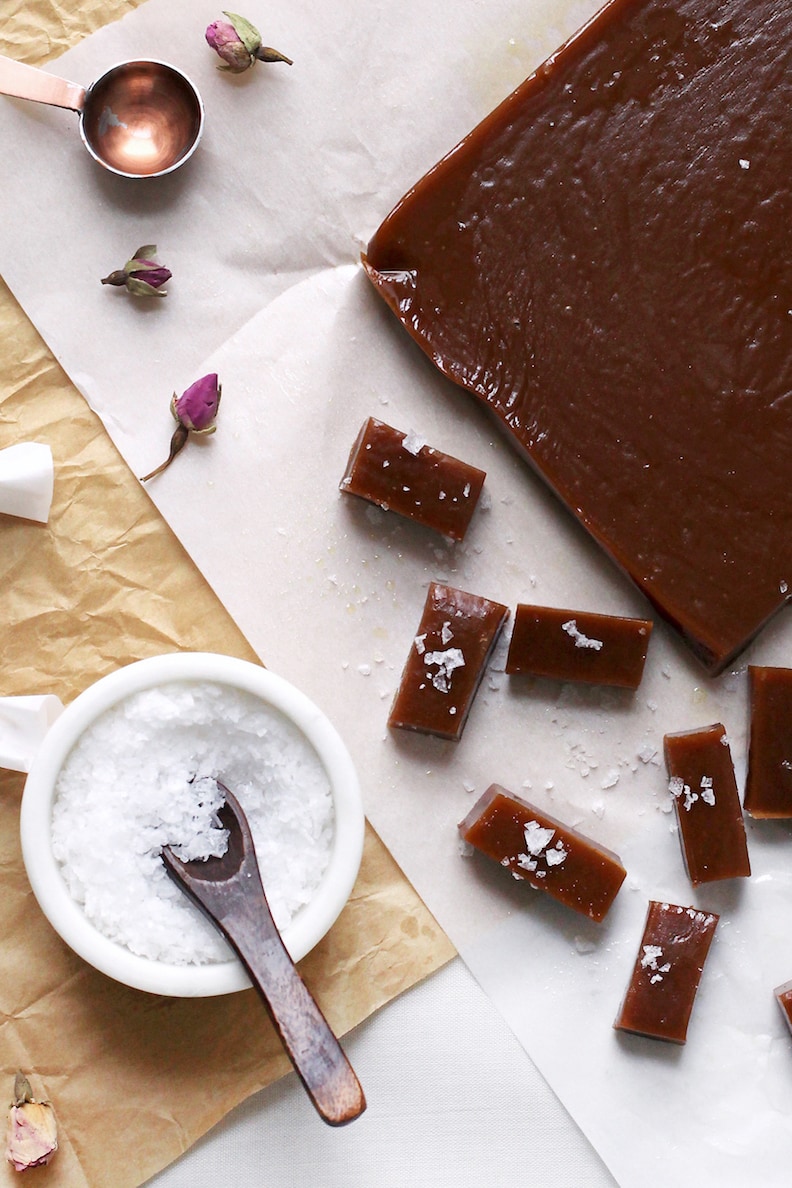 About the time Valentine's Day hits, so does my (Alyssa) desire for spring weather. While I'm sure that it's mostly due to the fact that I'm so over wearing big puffy coats, I also think it's slightly triggered by all the Valentine's Day flowers. I mean, February is basically the unofficial month of roses, right?!
While you may prefer your blooms to be in a vase, I find adding them to my food to be a nice change of pace and the perfect way to encourage spring to come quickly. This caramel recipe has a relatively simple ingredients list (FYI you can find rose water and rose petals either at a health food or spice/herb store or in the middle eastern/Turkish food section of your grocery market), and though the process is bit intense, they're well worth the effort. After all, it doesn't get much sweeter than combining candies and flowers into one!
However you typically prefer to enjoy your flowers, I promise that these rose infused caramels are a treat no one will be able to resist. Stopping to smell the roses is nice and all, but stopping to eat the roses (aka enjoy a sweet bite) is way more fun!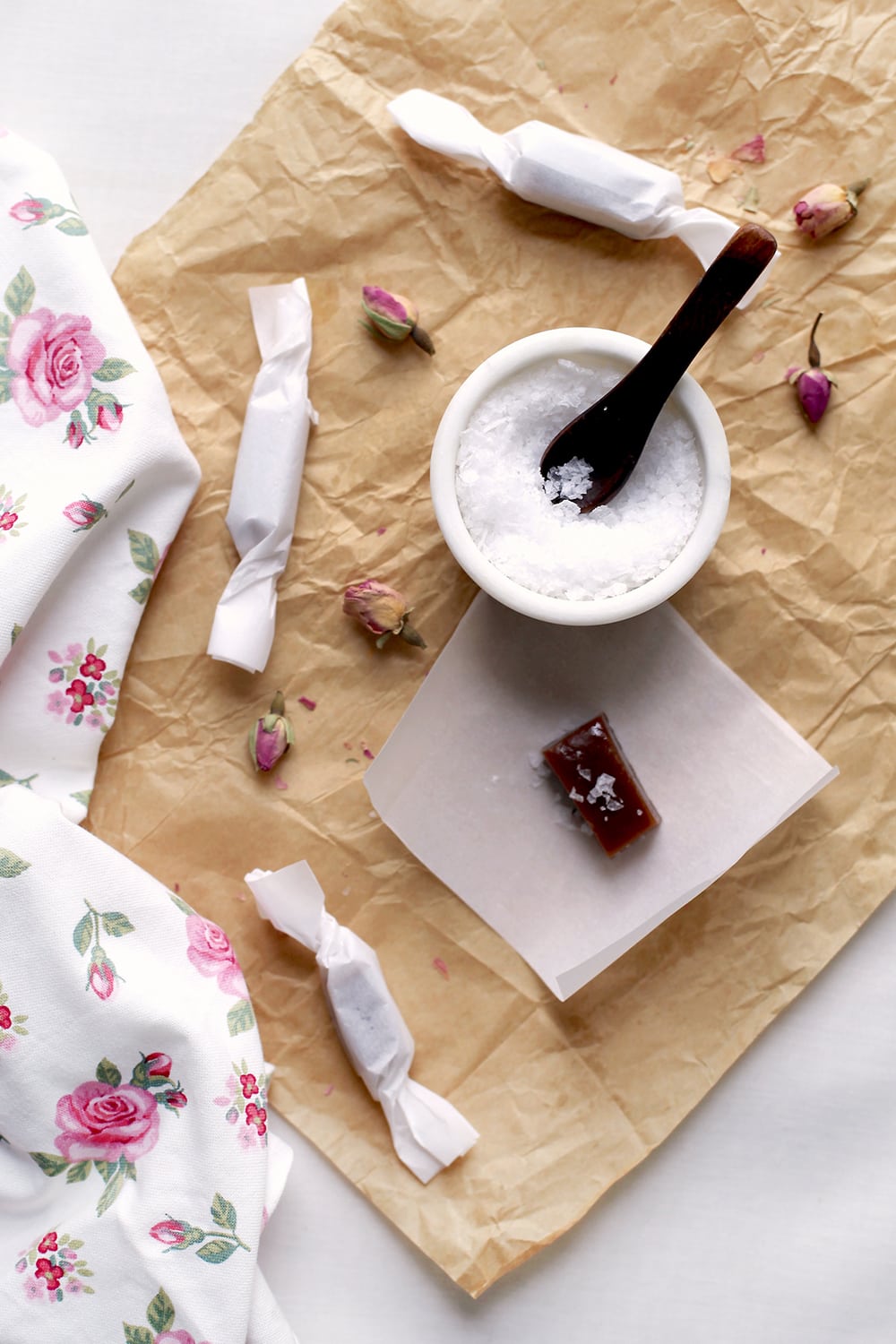 As they say, sharing is caring, and since this recipe makes a lot, you should definitely share! FYI, since these caramels are a hardy candy that needs no refrigeration and they're a perfect treat/present to ship to dear ones that might not be near. And whatever you don't eat or share, store in an airtight container to prevent the caramels from getting too hard.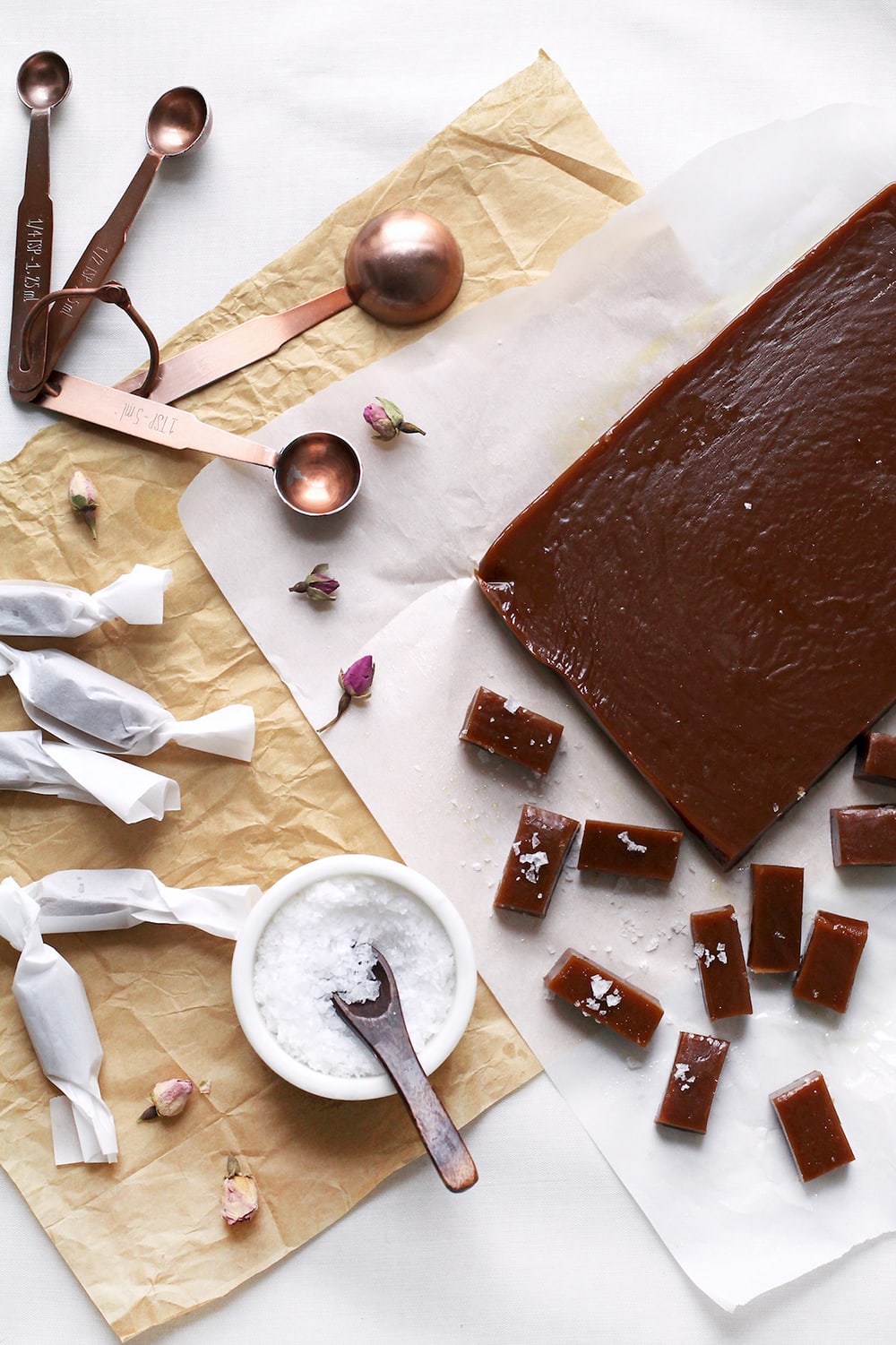 While I've had many a caramel candy, the delicate rose flavor in these provide a sweet change of pace. What are your thoughts on roses/flowers in food? Are you a fan, or do you prefer them in a vase?
Alyssa Ponticello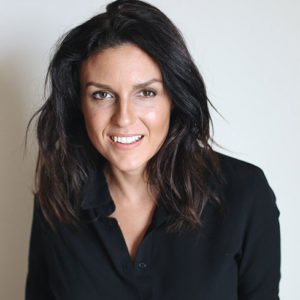 Alyssa Ponticello is an LA-based content creator and the founder + creative director of Runway Chef.
She adores the beach, has an unhealthy obsession with striped shirts, loves a good margarita and has a fierce sweet tooth. When she's not working, she can usually be found planning her next meal, her next outfit or her next getaway.