Are you not together on Valentine's Day? These long distance Valentine's Day gifts will show how much you care and bring you closer together.
Being apart geographically can be difficult.
But love knows no distance with these unique long distance relationship gifts.
Yes, the ideal situation is to be at each other's side during special occasions and holidays, especially Valentine's Day.
So if you are unable to be together, our roundup of long distance gifts will help you be closer together.
Long Distance Valentines Day Gifts
1 — State to State Coffee Mug
Start their day with a reminder of your love as they sip on coffee from a State to State mug.
You can customize it with different connected states, personalized names, and a quote of your choice.
2 — Wood Long Distance Lamps
Let your long distance love know when you're thinking of them with these long distance wood lamps.
Simply touch your lamp, and theirs will emit the same glow.
They can even sync up with one another across the world.
3 — Long Distance Connection Bracelets
You'll always be arm and arm with these long distance connection bracelet set.
Tap on the band, and it will send a vibration that mimics the touch to the partner bracelet.
4 — You Are My Favorite Notification Candle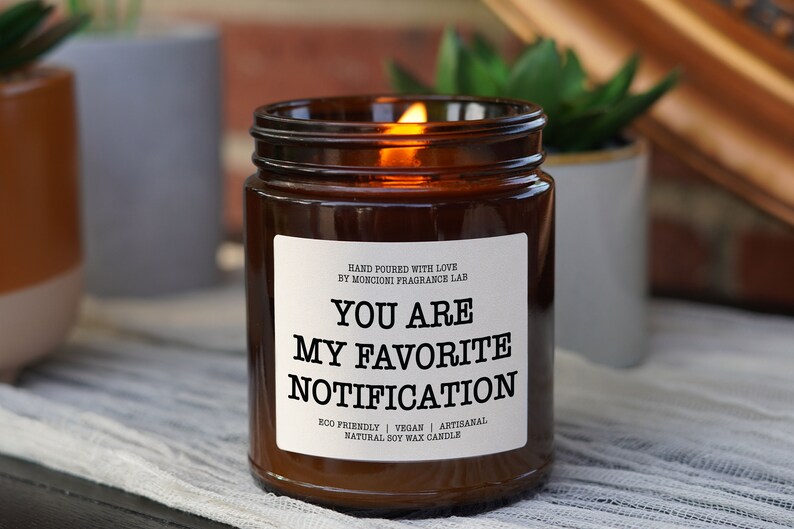 Light up their day with a sweet Favorite Notification candle.
Select from 10 different scents like Fresh Coffee or Lavender Sage.
We love that the soy candle also comes with a gift box.
5 — Capsule Letters Message in a Bottle
This capsule letters message in a bottle gift idea contains 130 secret love letters for your significant other to open and read.
6 — Letters to Open When… Book
Write love notes for your loved one inside the Letters to Open When… Book.
Each letter contains topics like "open when you need a good laugh" and "open when you're looking for inspiration."
7 — Lovebox Spinning Heart Messenger
Send messages, photos, drawings, and animations to your boyfriend or girlfriend via the Lovebox Messenger.
Your recipient will know they received a message if they see the heart spinning.
This is not only a wonderful long distance gift for a girlfriend or boyfriend but even a great gift for grandparents, couples gift or a gift for a child with a traveling parent.
8 — Shareable Digital Photo Frame
Photo gift ideas are always great for sharing memories.
This shareable digital photo frame isn't your typical digital frame.
Multiple people can share, add and view photos.
You can even add captions and add reactions back to the sender.
9 — Map of Our Hearts Art
Merge your two worlds together with a personalized Map of Our Hearts Art.
This unique gift also already comes pre-framed and ready to hang.
10 — Photo Lamp with Song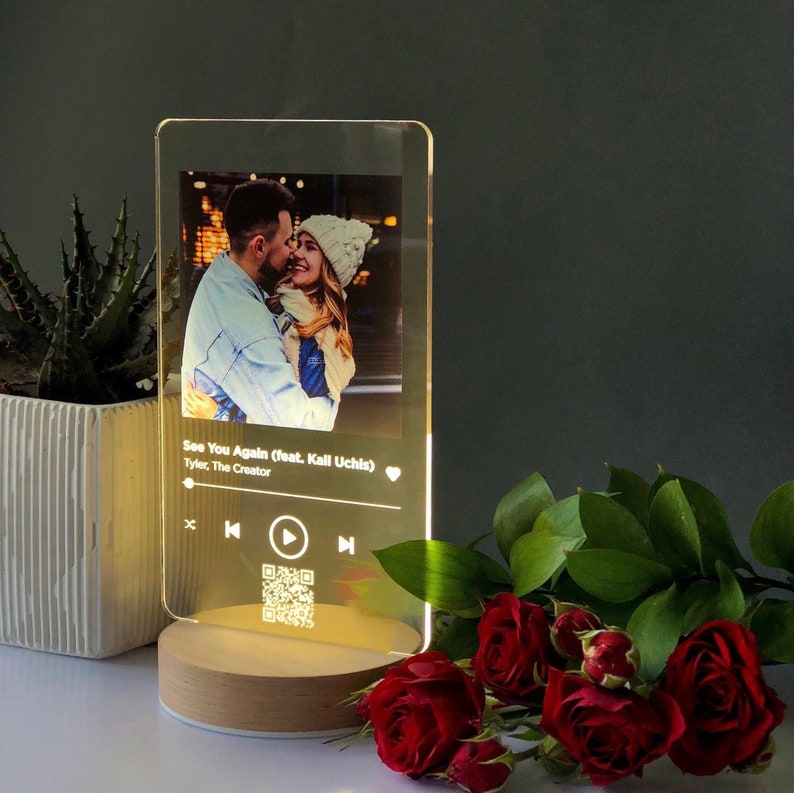 Gift your long distance significant other with a photo lamp.
Not only is it a custom photo and touch lamp, but it can play your special music track by simply scanning the QR code.
11 — Explosion Gift Box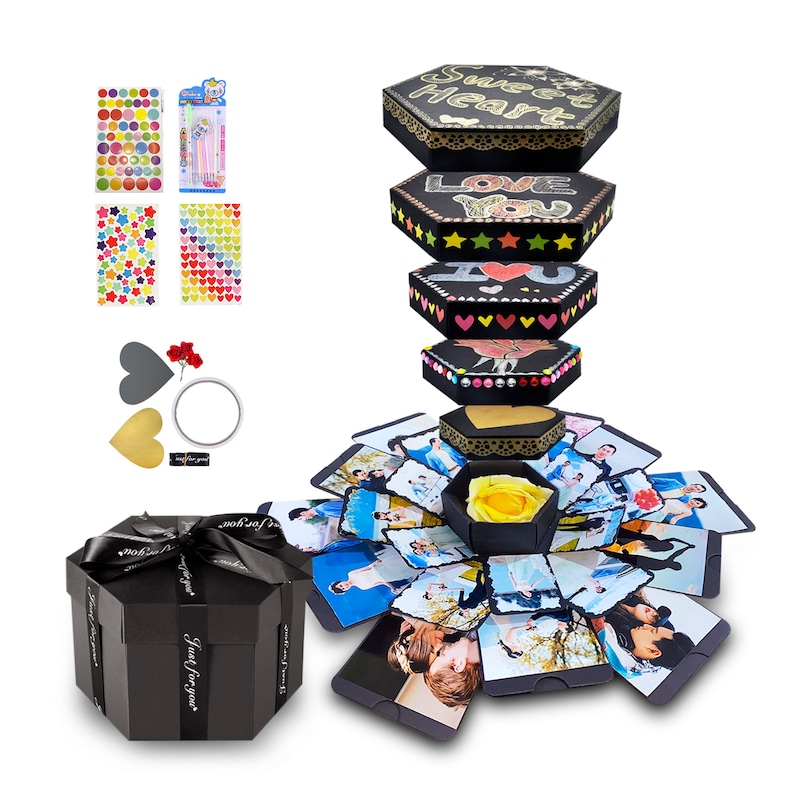 The gift wrapping is just as important as the gift, and this explosion gift box is definitely a creative gift wrapping idea.
As its name states, once your recipient opens up the box, six different personalized photo cards "explode" out.
And a mini gift box sits inside for you to place a small gift.
12 — Preserved Roses
Every girl loves flowers, so the preserved roses box makes for the perfect gift.
And unlike most floral bouquets that last a week, these real roses are specially preserved to last about a year.
13 — I Miss Your Face So Effin Much Teddy Bear
When phone calls aren't enough, and they just need a hug, the funny teddy bear can bring a smile to their face.
And because most gifts for long distance couples typically need to be shipped, this plush comes packaged in a gift bag.
14 — Long Distance Care Package Gift Wrap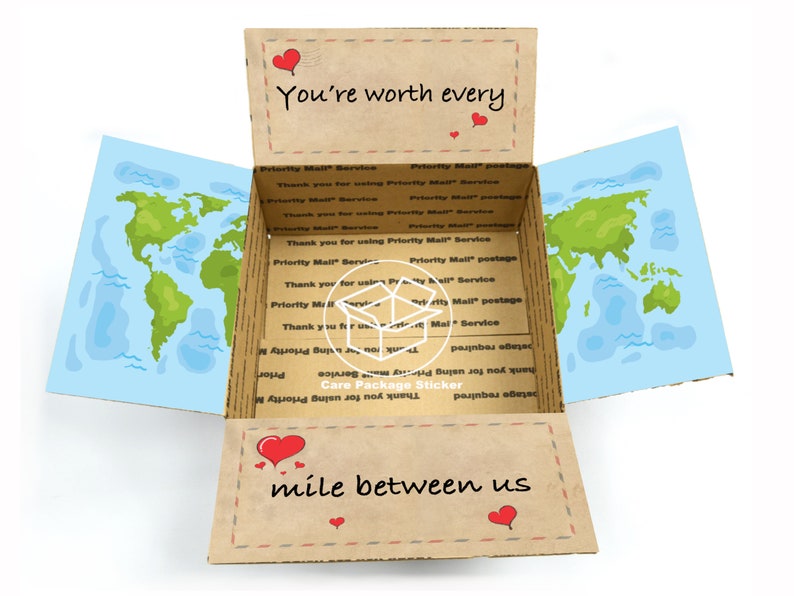 Mailing your Valentine's Day gift?
Decorate your box with some long distance care package stickers.
They're designed specifically for USPS Medium and Large flat-rate boxes.
However, they can be applied to any UPS, FedEx, or other generic shipping boxes.
15 — Boyfriend Girlfriend Pillow
When daily bedtime snuggles aren't possible, gift them a Hug Me pillow that can temporarily serve as your boyfriend/girlfriend's replacement.
16 — Virtual Cooking Class
We're always huge fans of gifting experiences.
If you can't be with one another on Valentine's Day, spend time together virtually with an online cooking class.
This 90-minute class has a chef guiding you along the way on how to make wild mushroom tortellini from scratch.
You can also opt for cocktail or dessert-making classes.
17 — Carry On Luggage
You both will probably be clocking in a lot of miles to visit one another.
So if they'll be flying so much, let them do it in style with this carry on luggage from Away.
Its durable polycarbonate hard shell is built to withstand knicks and dings.
18 — Two States Ring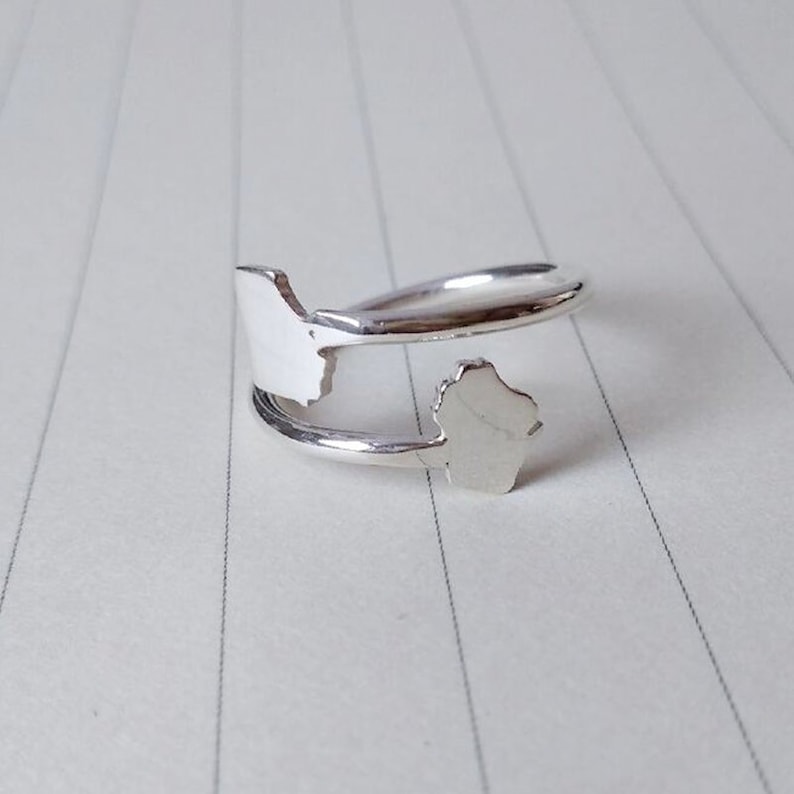 If they like jewelry, then they'll love the Two States ring.
This handmade piece can also be customized if you are both countries apart.
19 — Countdown Clock
Are you both counting down the days until when you'll get to see your long distance boyfriend or girlfriend?
Let this countdown clock keep track of you down to the last second.
20 — Light Up Message Magic Box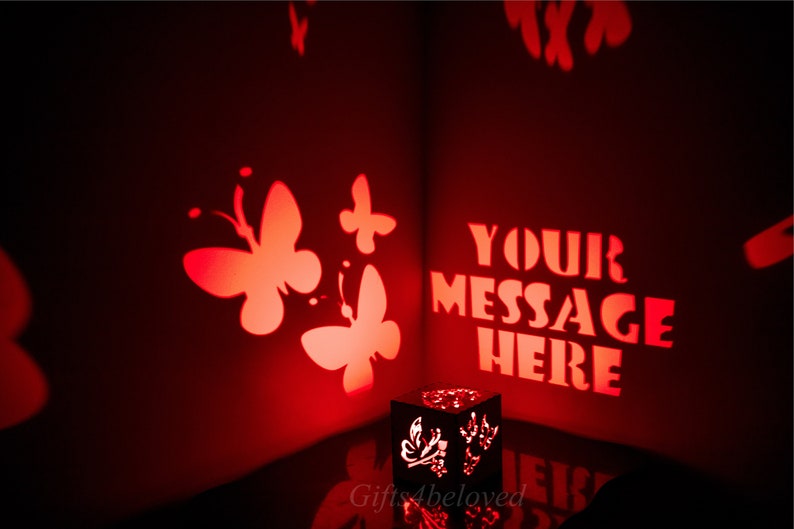 Turn off the lights and watch this light up magic box shine and display a special message on the wall.
21 — Long Distance Blanket
Snuggle up to a soft and cozy fleece long distance blanket.
The graphic blanket features romantic long distance quotes like "distance won't keep us apart" and "you're worth every mile between us."
If you want something additional to pair with the blanket, you can gift it with one of these blanket storage ideas.
23 — Custom Connecting Keychains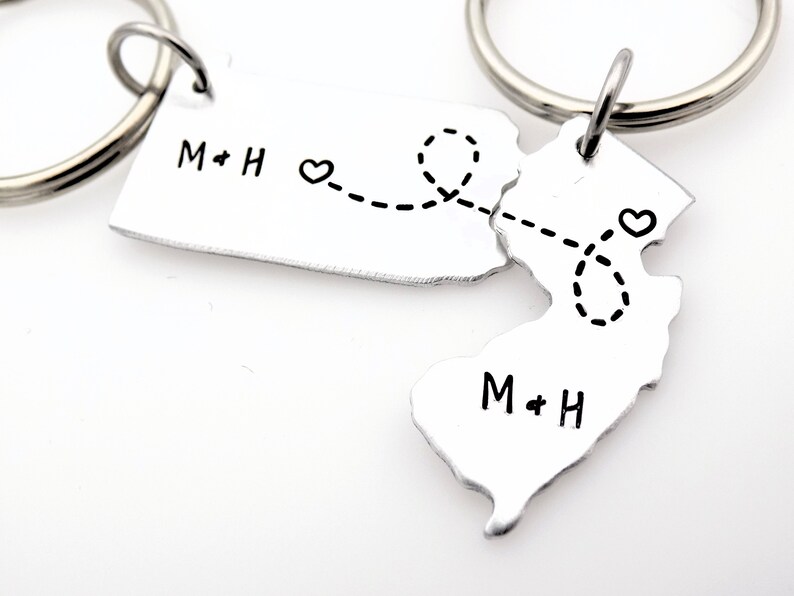 Stay connected with long distance keychains that actually connect.
You can customize the two charms with different states and countries.
24 — Video Greeting Card
Take your card gifting up a notch with a video greeting card.
When your gift recipient opens up the card, your uploaded videos automatically play.
25 — Long Distance Mug and Coaster
Send each other messages via the long distance mug and coaster set.
You and your partner can send fun surprises via a free app by pointing your phones at the included coasters.
26 — Selfie Ring Light
You probably clock in a lot of time video chatting, so looking your best is essential when doing so.
This selfie ring light ensures that you always have the best light.
It's portable and clips onto your phone, tablet, laptop, and even a makeup mirror.
You can also adjust the brightness level and set it to different ambient lighting: cold, natural, or warm.
27 — Custom Care Package
Build them Valentine's Day custom care package via Happy Box.
You can choose from different themes or start from scratch.
The women-owned business is also great at highlighting local brands and items, so there are tons of unique items that you can select from.
28 — Funny Boxer Briefs
Surprise your men with some customized funny boxer briefs.
They're comfy and cozy.
And all you have to do is upload a photo of yourself, and the designers will do the rest.
29 — A Year of Us: A Couple's Journal
Strengthen your connection and spark some conversation with the A Year of Us: A Couple's Journal.
The book is filled with 365 daily questions to bond and get to know each other more.
30 — Artisan Chocolates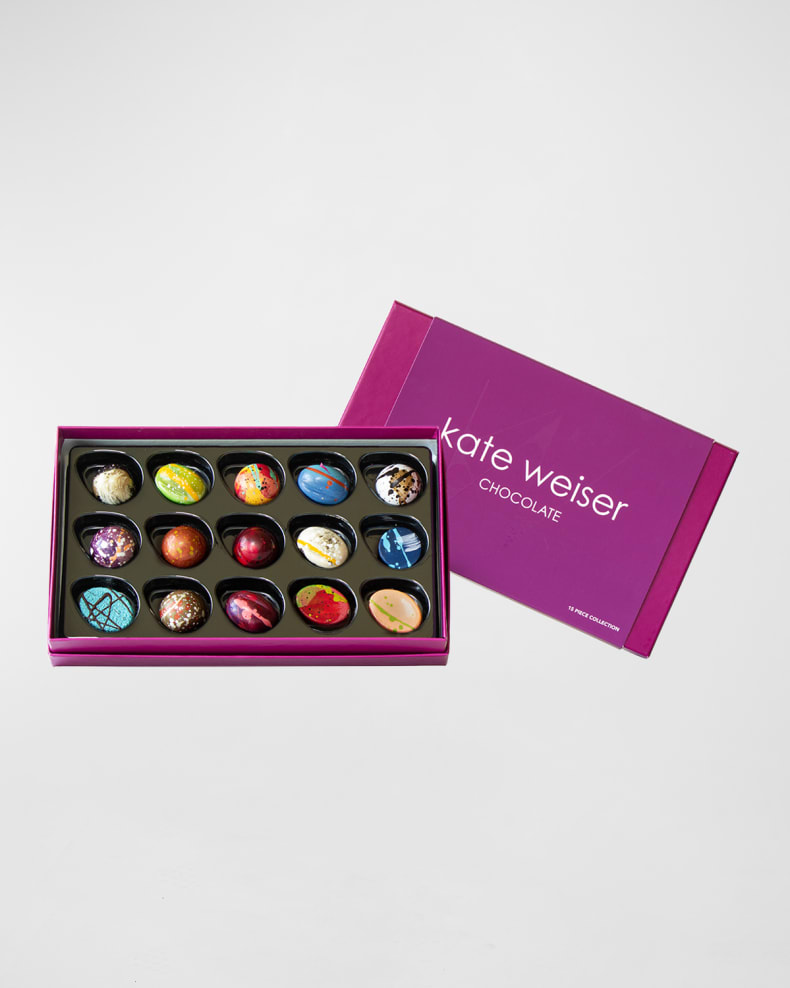 These artisan chocolates are delicious and stunning beautiful pieces of art.
Each chocolate piece is delicately painted by hand and perfect for anyone with a sweet tooth.
31 — Dual Time Watch
Set this dual time watch to reflect your location time of yours and your significant other.
It's minimal and stylish for everyday wear.
There's also a unisex option if you want a matching option.
32 — Long Distance Personalized Earrings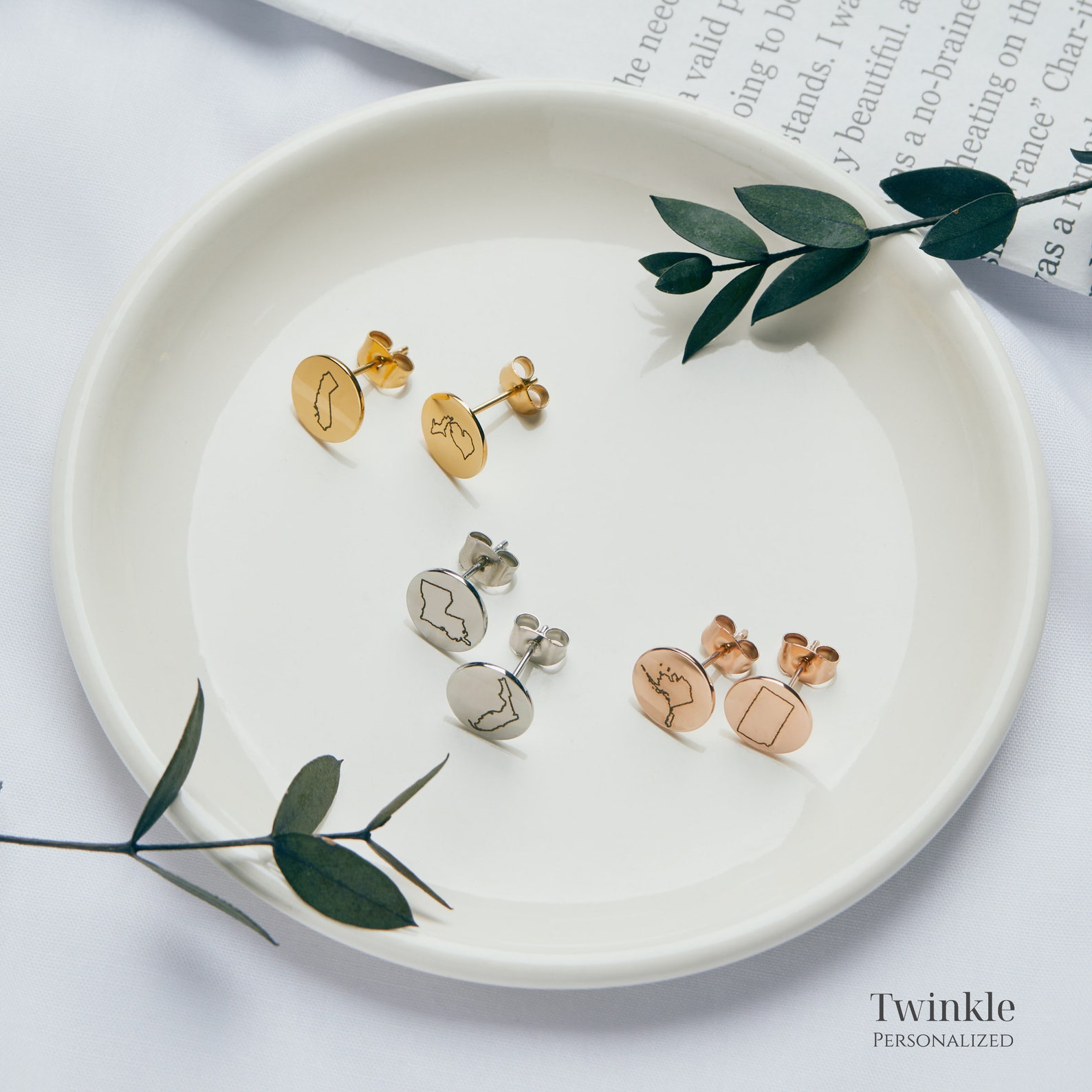 Every girl loves jewelry, especially when it's personalized.
Gift your girlfriend with a pair of long distance earrings.
They're handmade and engraved in options of gold, rose gold, or stainless steel.
33 — Duffel Bag with Shoe Compartment
For those weekend getaways to visit one another, gift them with a duffel bag.
What we like about this specific one is that there is a separate shoe compartment to keep your shoes away from your clean clothes.
You can also choose from over 33 colors and materials.
More Gift Ideas
For more Valentine's Day gift ideas, check out a few of our other gift guides below —
More Valentine's Day Ideas