Health nuts everywhere will roll over in their graves about this one. Lucky for you, I don't qualify for any such title! Instead, I LIVE for salted caramel milkshake shots.
I mean, can you even go wrong when you combine cupcakes, ice cream, caramel, and a dash of salt? No, I think not!
You can make easily make these as cocktails or a virgin drink recipe. Not only is serving them in shot glasses VERY cute, but it's also an easy way to limit the amount of sugar the littles are getting if you're making virgin milkshake shots.
Plus these are as customizable as you might want them to be. For instance, you can use coconut milk instead of traditional, any of your favorite ice creams, or even top them with whipped cream or sprinkles depending on your preference.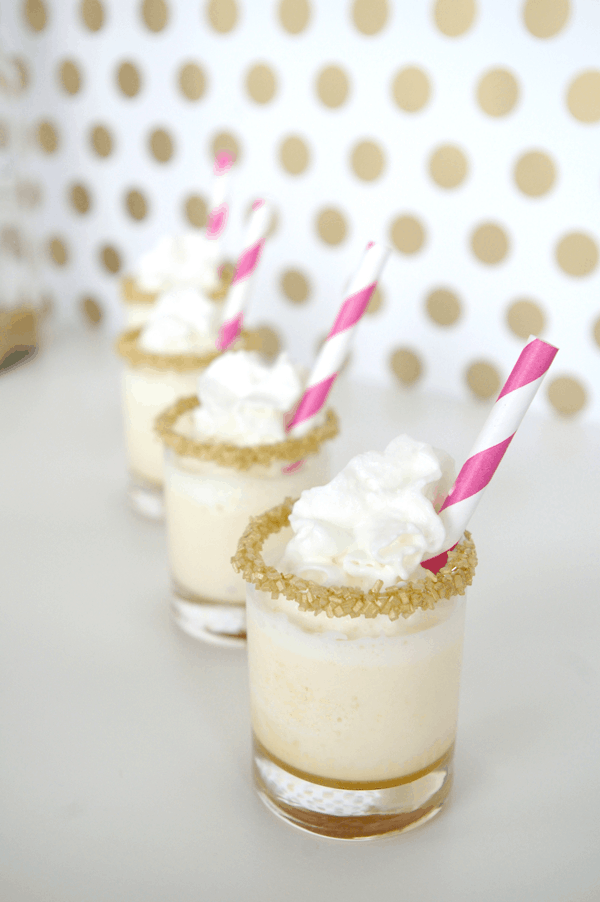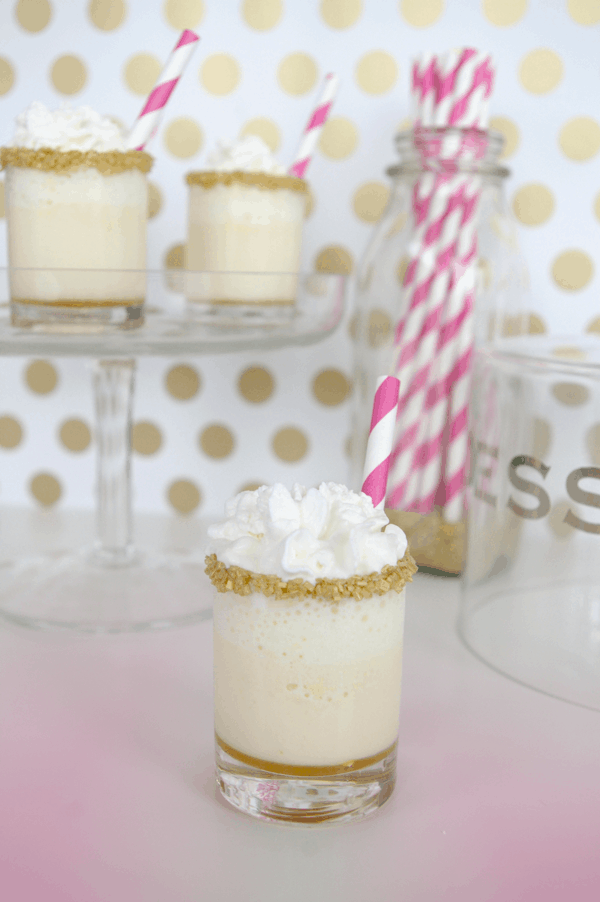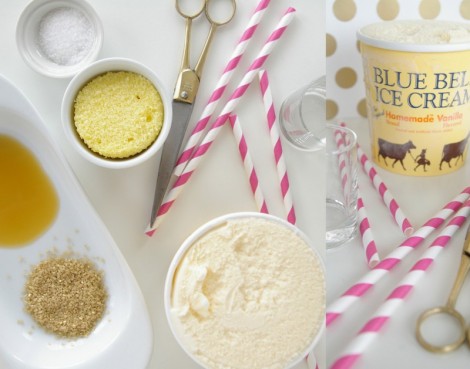 Easy Recipe | Salted Caramel Milkshake Shots
*I thought five words might be a bit excessive but I would like to note striped straws, too. I'm currently obsessed. I blame BHLDN, they did this to me.
Recipe for Salted Caramel Milkshake Shots (by yours truly)
Ingredients
1 tablespoons caramel sauce, plus a little extra for the glasses
4 scoops vanilla ice cream
1/4 cup whole milk
Pinch of sea salt, plus a little extra for the garnish
1 vanilla cupcake
Garnishes
Gold sprinkles
Whip cream
Pinch of sea salt
Caramel sauce
Shot glasses
Blend ingredients together. Coat the rims of the glasses with caramel, and then dip them in gold sprinkles. Add a dab of caramel to each glass, and then fill with the shake just before serving. Top with whip cream and a pinch of sea salt!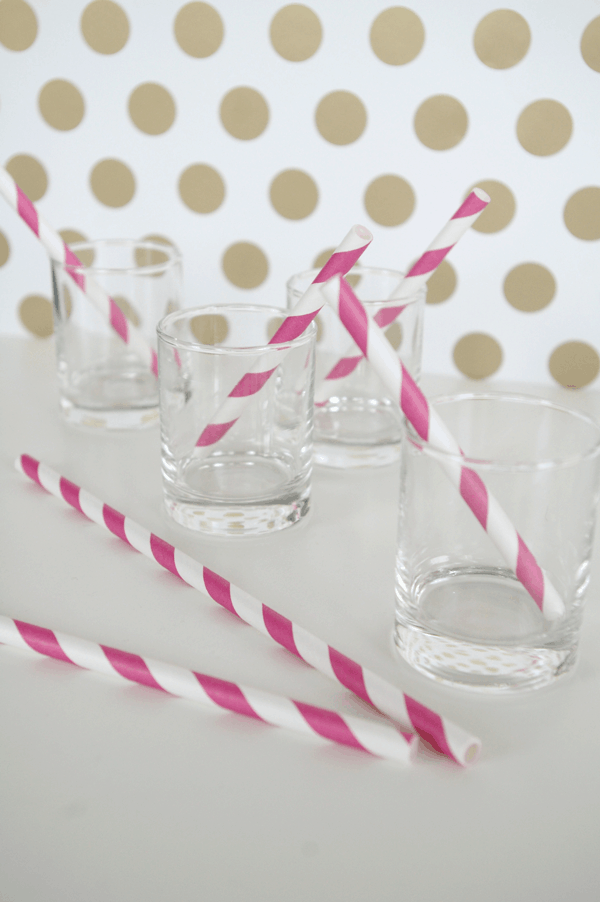 (Cut striped straws in half for the perfect height)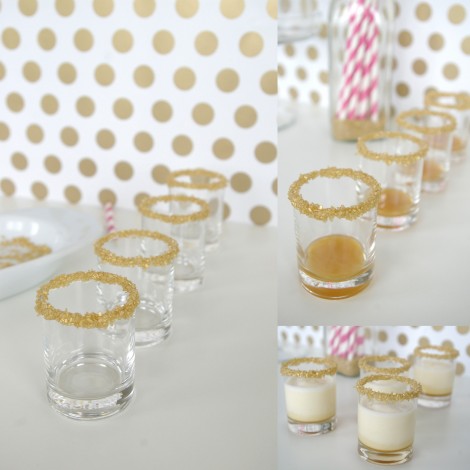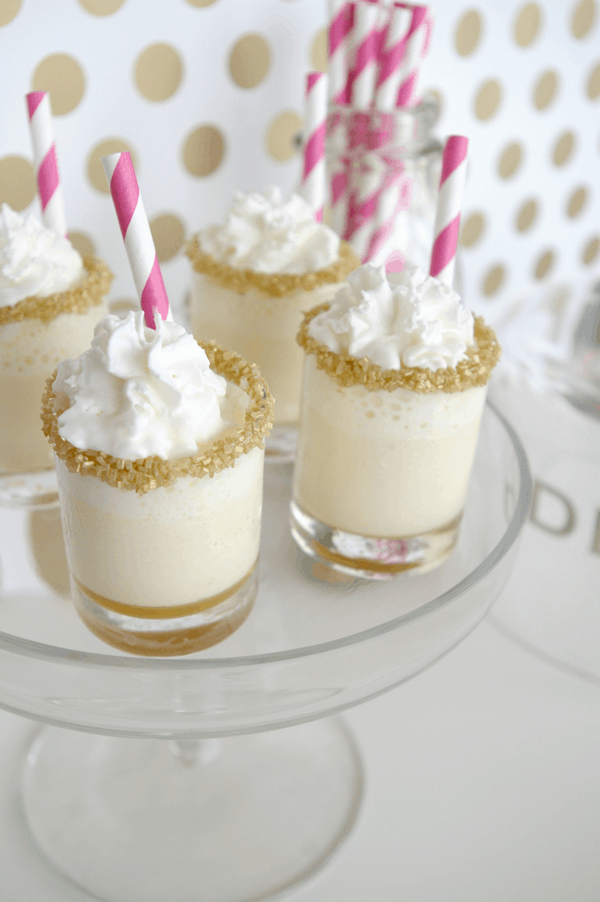 You can see more of our favorite easy recipes for shots, cocktails, and mocktails right here!
Quick & Easy Shot Recipes