Basically any dessert that comes in mini size gets me every time. It's no indication of my portion control considering it usually means I just eat double the amount to add up to a standard size. Instead it fulfills my inner cuteness loving spirit, much like unicorns and rainbows. To bring you some similar frozen treat joy for the Summer, we put together this fun video on how to make mini ice cream cone shot glasses.
Technically you could use these for just about anything edible — candies, cake, mousse..you name it! We went with a frozen cocktail because that's the next best thing to having your BFF splash you with cold water on a 110 degree day, but the world is your dessert oyster…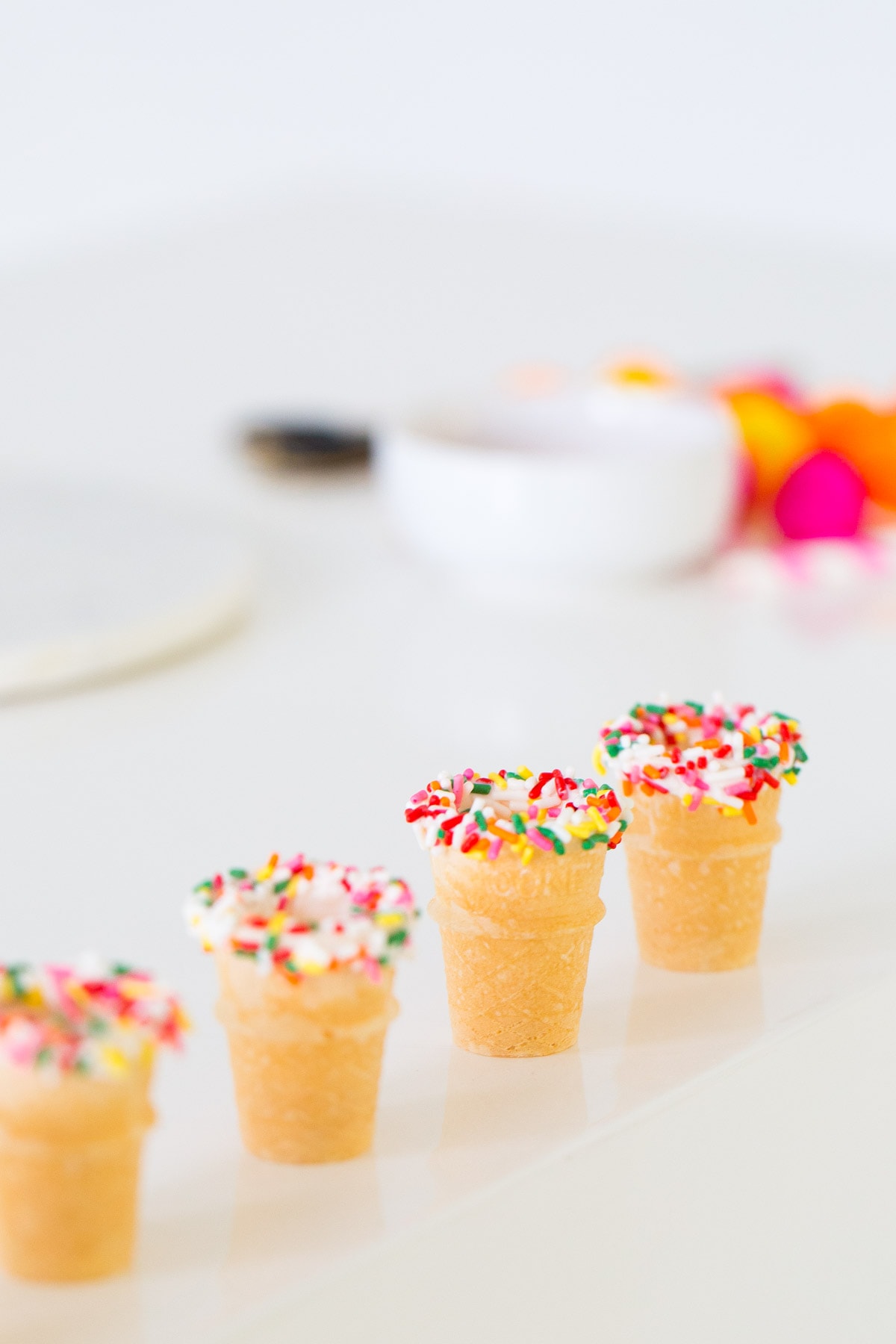 MY LATEST VIDEOS
In case you're wondering where mini ice cream cones have been all of your life, they're usually at the end cap of the ice cream aisle on the bottom shelf. Worst case scenario you can also fulfill your Amazon Prime addiction by buying them online and kill two birds with one stone.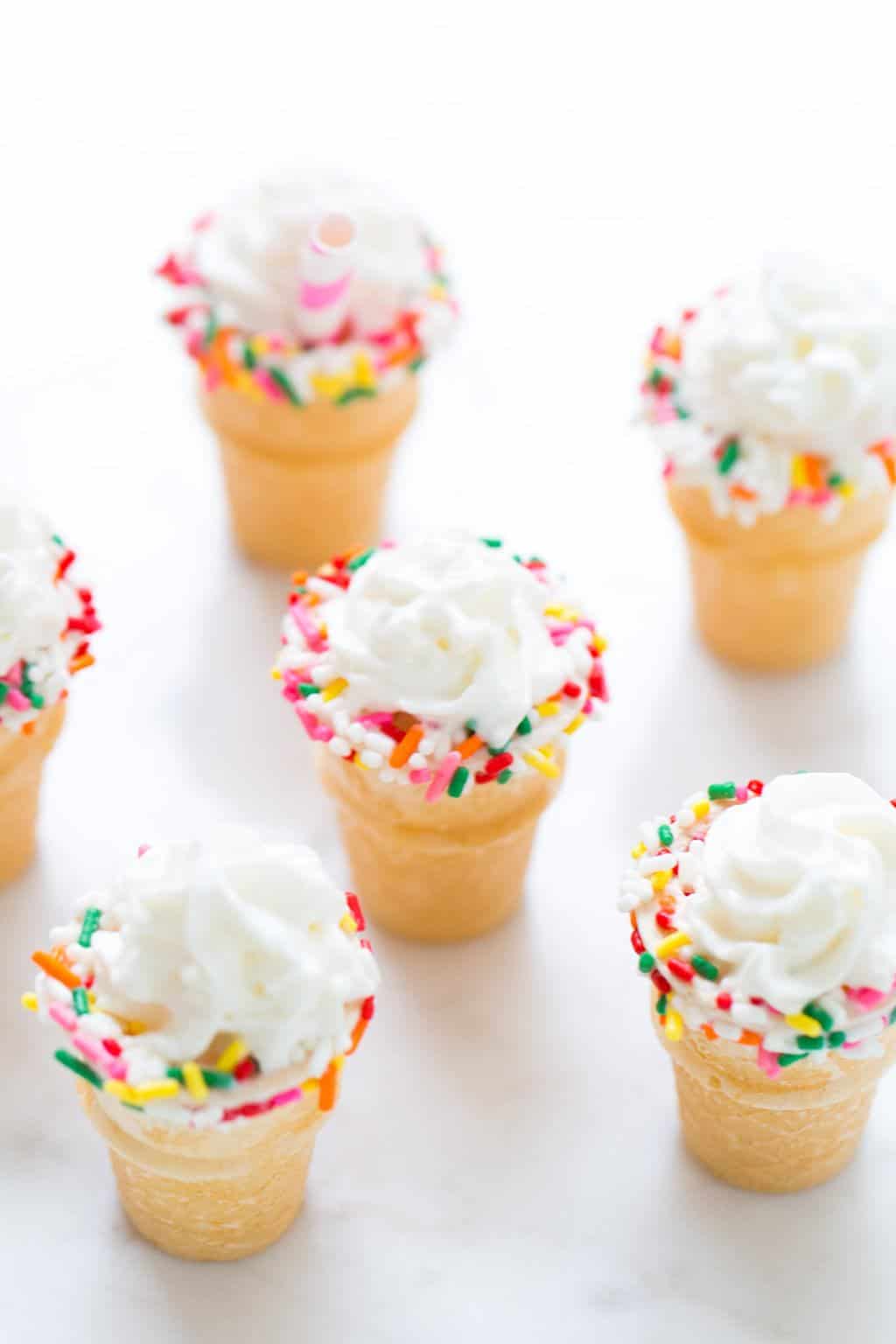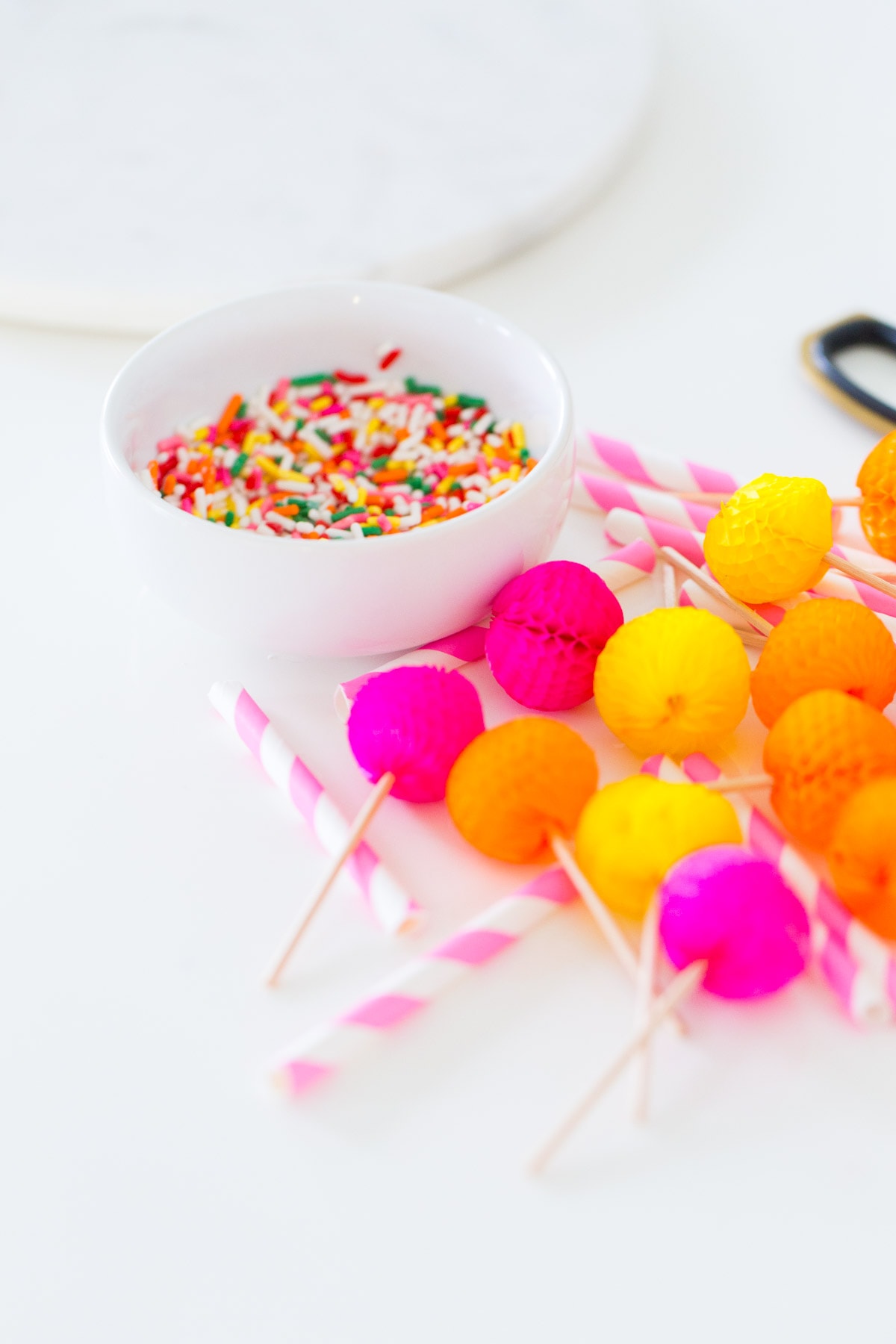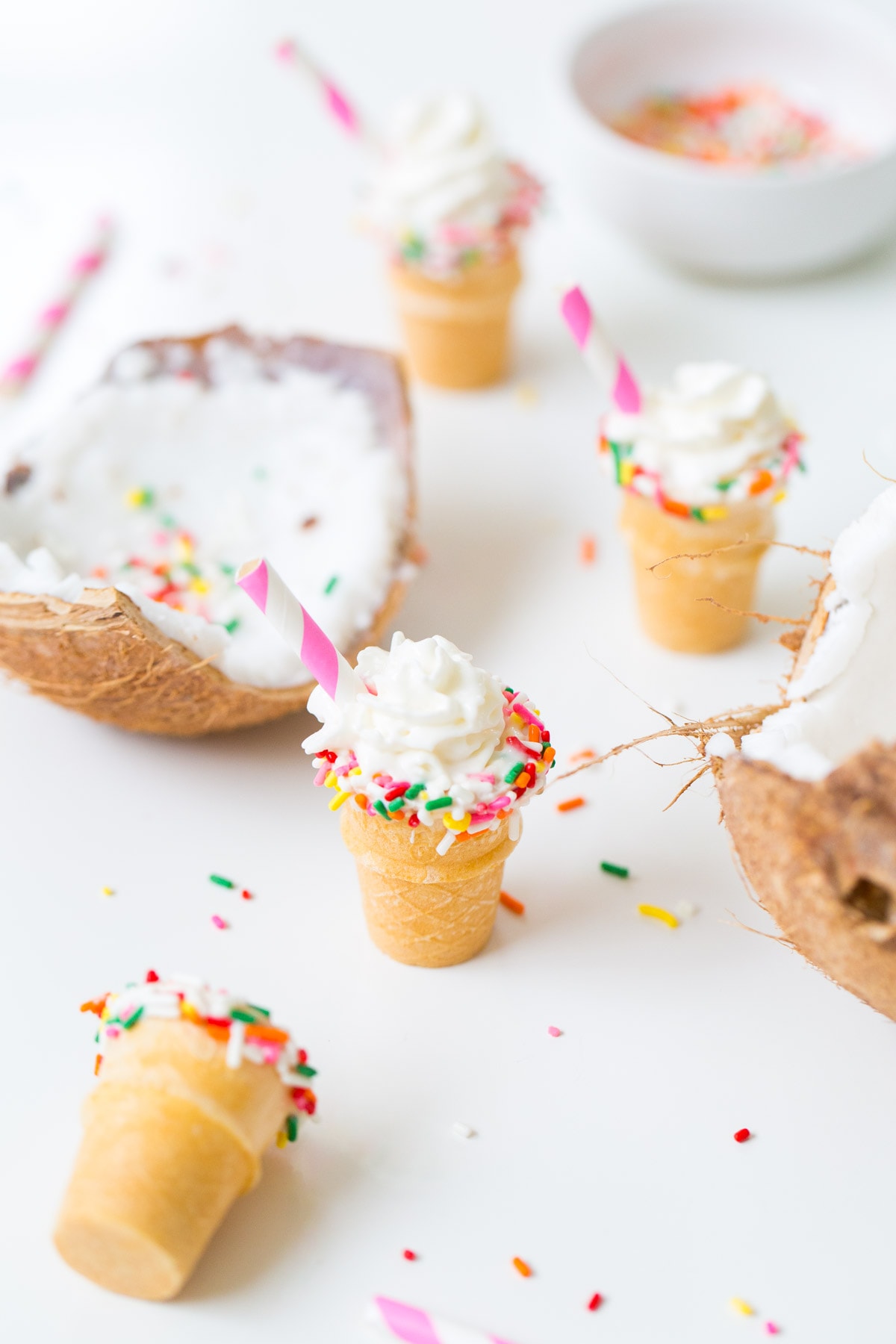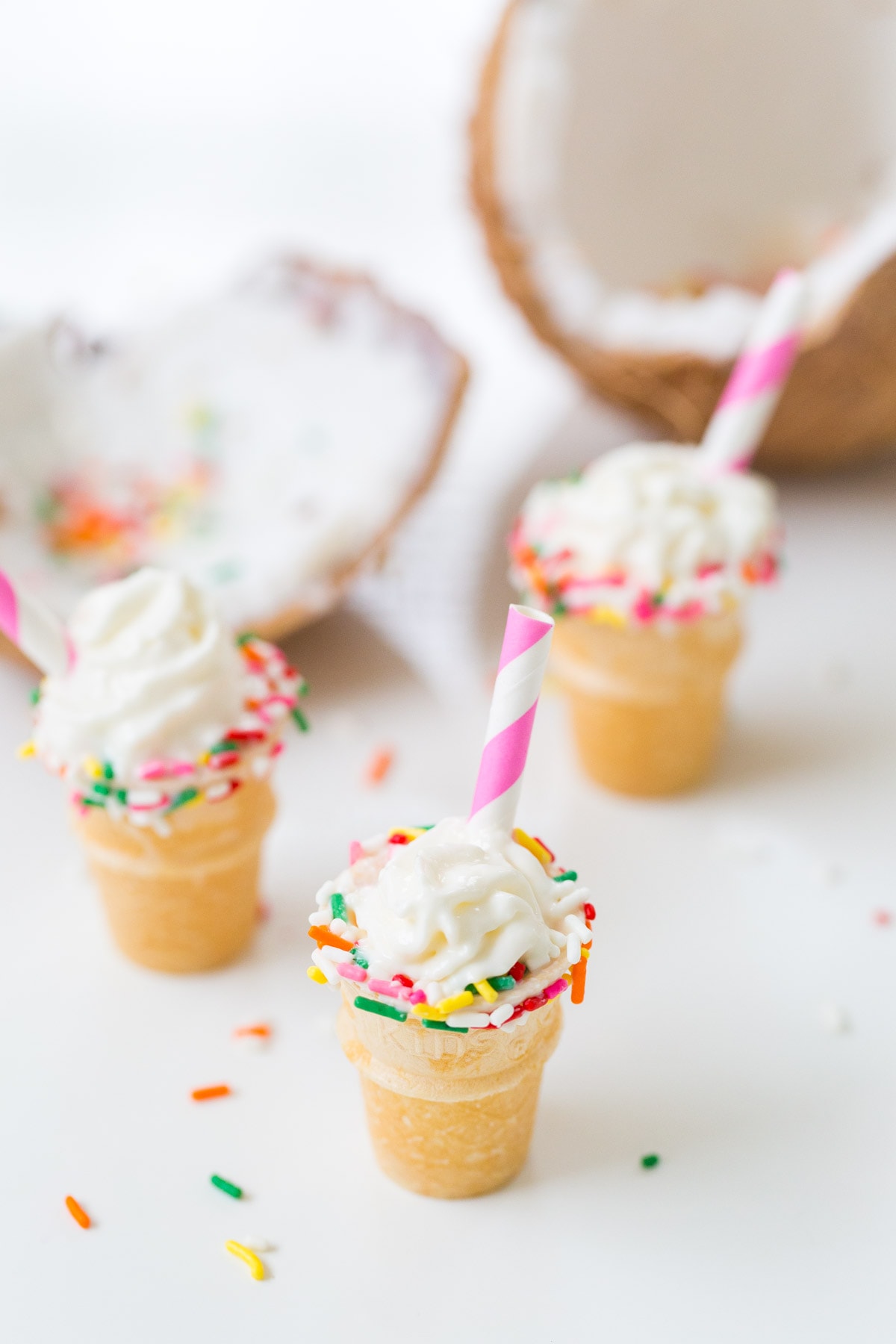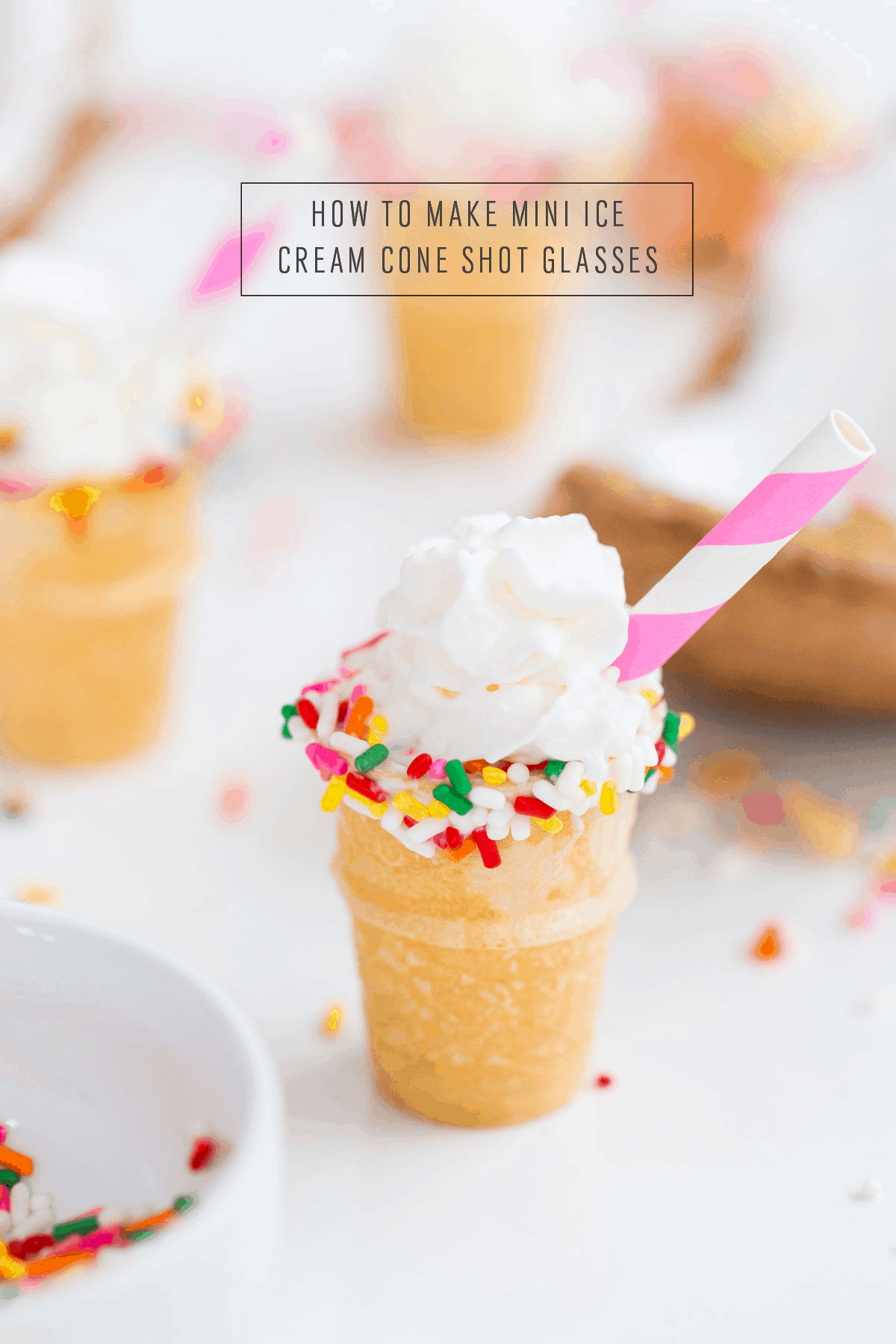 Lastly, I owe you a bit of an apology. This would've been far more convenient had I posted them BEFORE all of the Summer holidays, but you know how it goes.
Do you all have any other frozen treats that you've whipped up lately?
This post may contain affiliate links which won't change your price but will share some commission using Shopstyle, Reward Style, and/or Amazon Associates.