Detoxing Activated Charcoal Cocktail Recipe — This Activated Charcoal Cocktail Recipe is the ultimate remedy to your day-after-Thanksgiving stomach ache!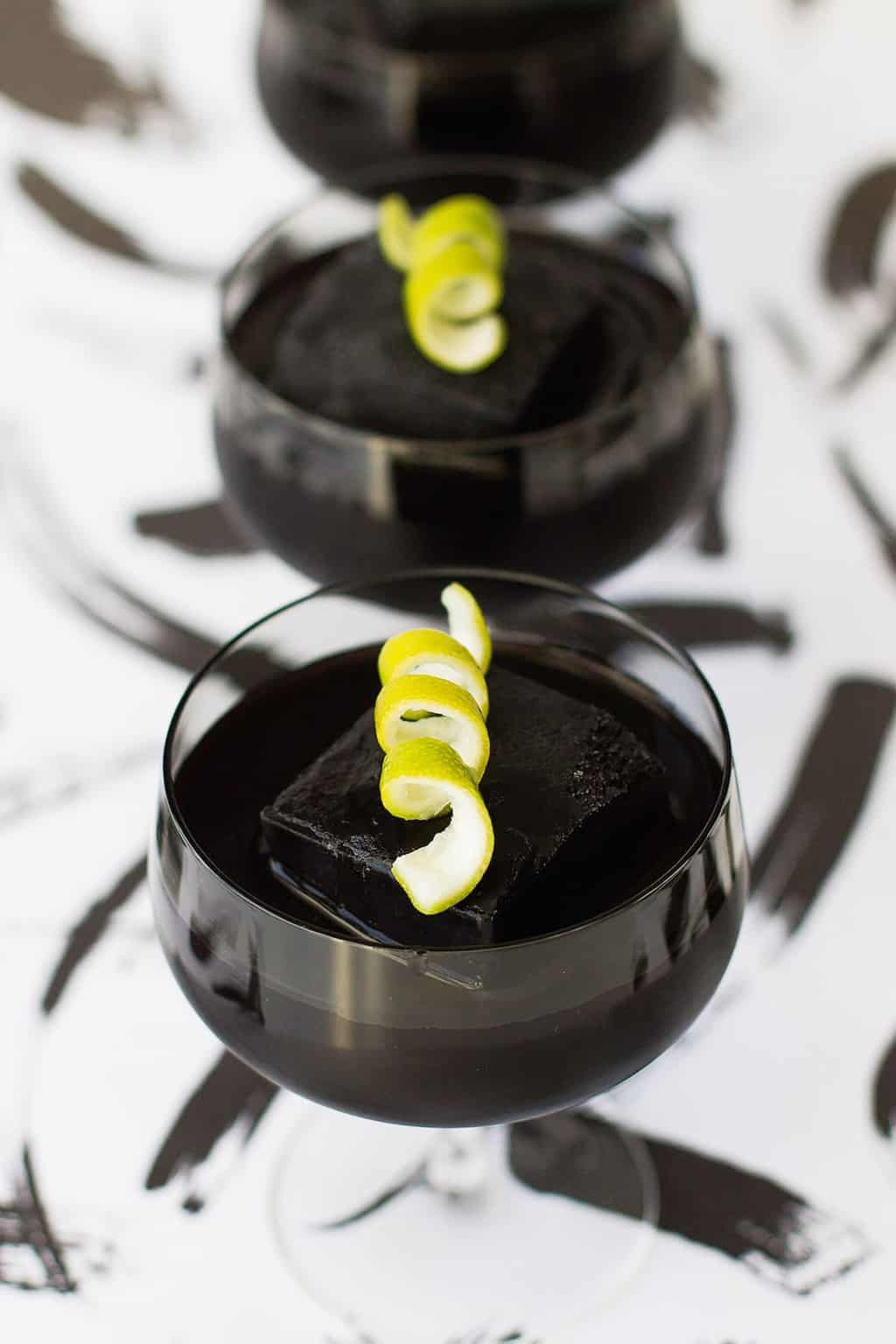 Full disclosure. I have a pretty darn sensitive stomach and am usually good at living the "everything in moderation" motto.
But during the holidays, you'll find me reaching for a second (and third, and fourth) helpings of everything.
The next day, my body tends to go straight into WHAT-HAVE-I-DONE mode! This is where this activated charcoal cocktail recipe comes in!
So I, Colleen have been experimenting with different restorative recipes and hangover cures for years.
Homemade honey-ginger syrup has long been the heavy hitter in my stomach-soothing lineup. And you'll find some in this recipe.
But recently I've found relief in another (admittedly trendier) ingredient. Activated charcoal! Before we get to the recipe, let's do a little myth busting here.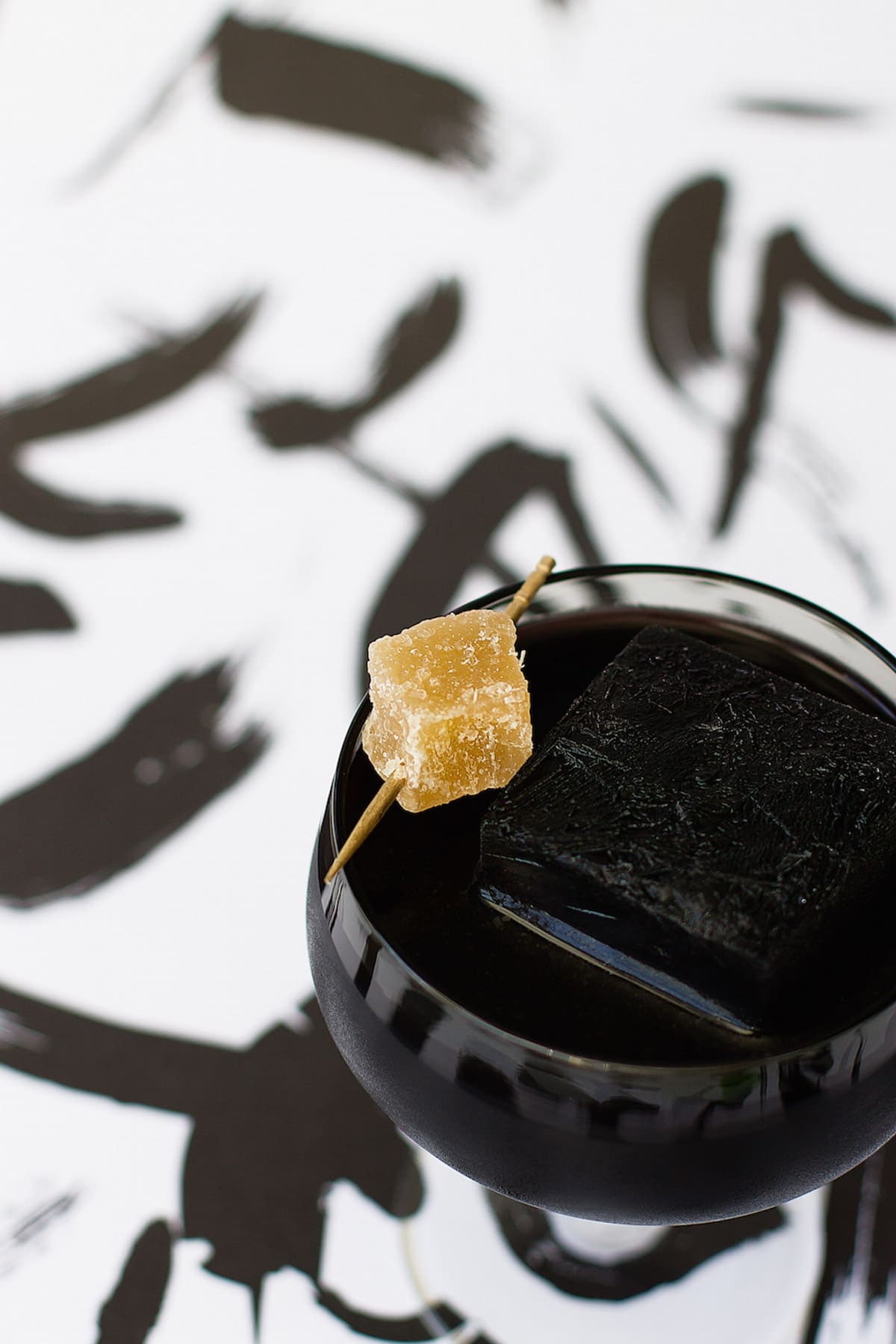 What Is Activated Charcoal?
Activated charcoal is typically made from coconut, peat, or wood that's been exposed to certain gases at very high temperatures, creating microscopic pores.
These pores then work like tiny traps — compounds and particles are bound to the surface of the charcoal and then safely carried out of your body.
It is traditionally used in emergency rooms to treat poisoning or drug overdoses. Crazy, right?!?
Activated charcoal isn't a cure-all by any stretch. And there are some seriously shady claims floating around out there about its endless benefits.
When it comes to over-imbibing, research shows that it doesn't have an effect on the alcohol itself. But it may have an effect on the additives and chemicals that we ingest as byproducts of the alcohol.
Worse-than-usual hangovers and really bad headaches likely come from our intolerance to some of these byproducts.
Sso getting rid of them might take the edge off (but not completely cure — it isn't magic) your worst hangover symptoms.
You're still gonna need extra hydration and some caffeine. But since activated charcoal is completely tasteless and gives your drink a super cool jet black hue, why not give it a shot, right?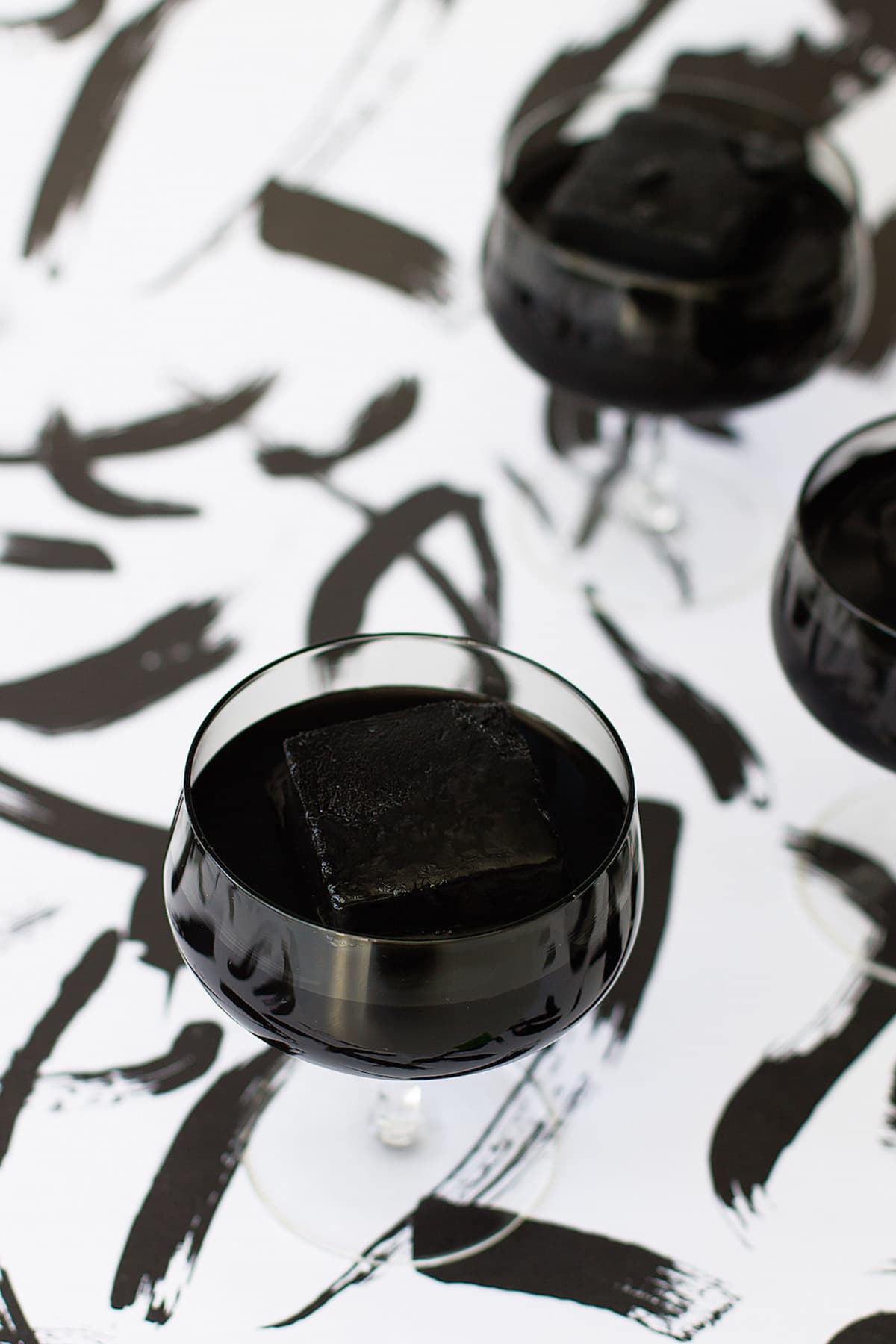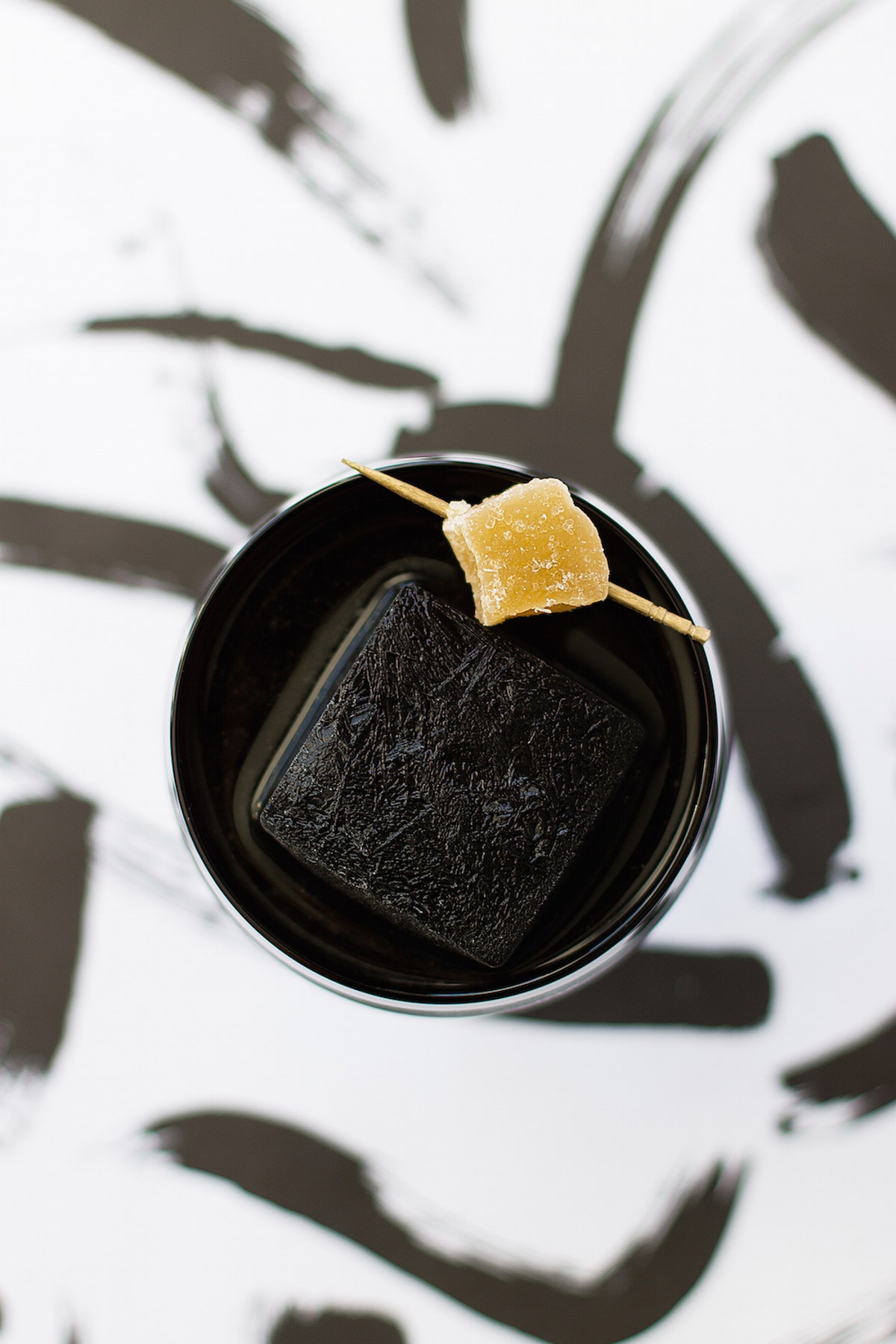 Remedial powers aside, this drink just tastes so-darn-good. a bright, refreshing answer to heavy holiday fare. Beet juice (another stomach settler), ginger and lime are exactly what I want to be sipping on after a long night of sweet, rich eggnog.
In fact, the charcoal works best when taken in tandem with the bad stuff, so I'll often make this my last drink of the night instead of my first drink of the morning. Make it with our without alcohol — Black Friday IS a Friday, after all!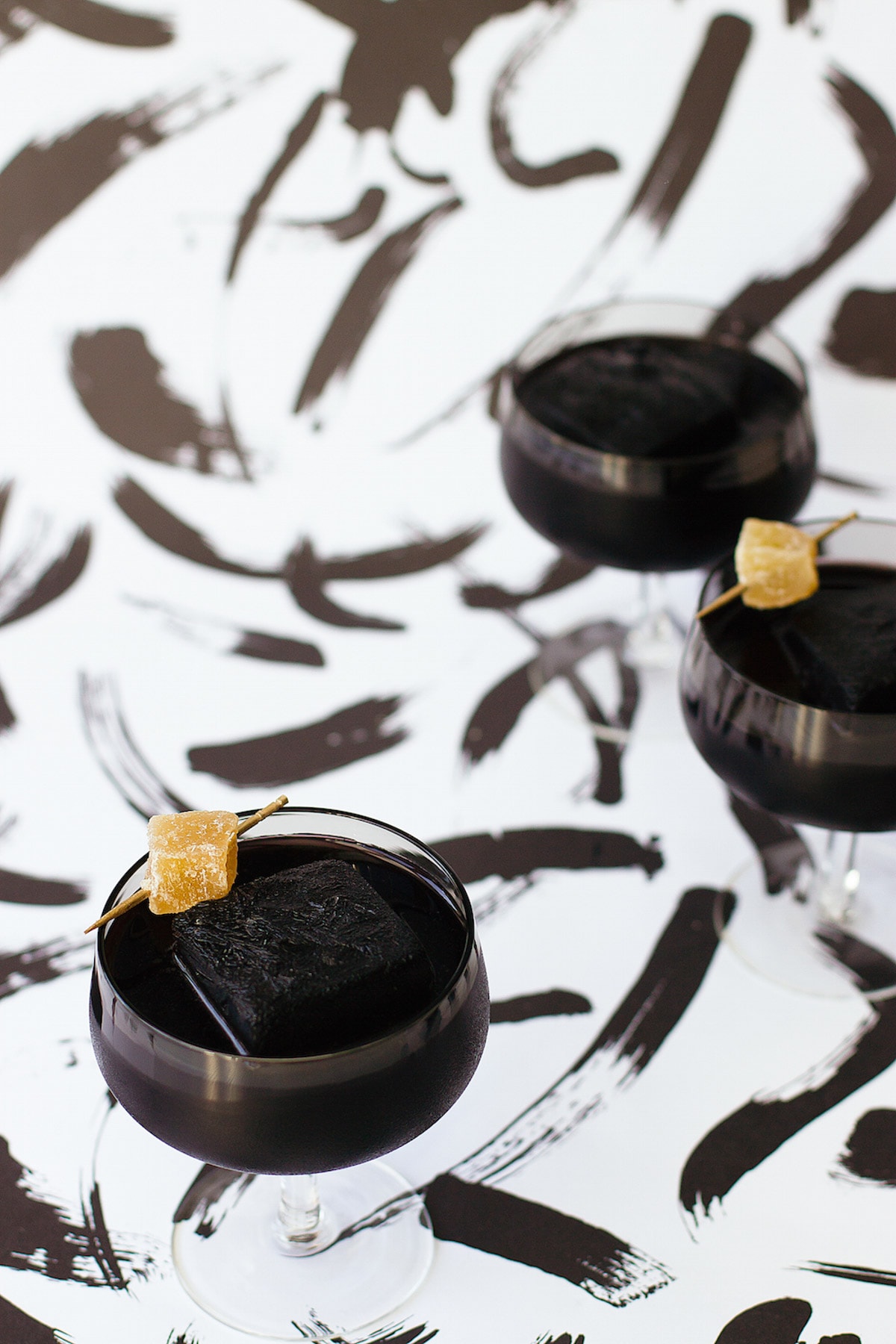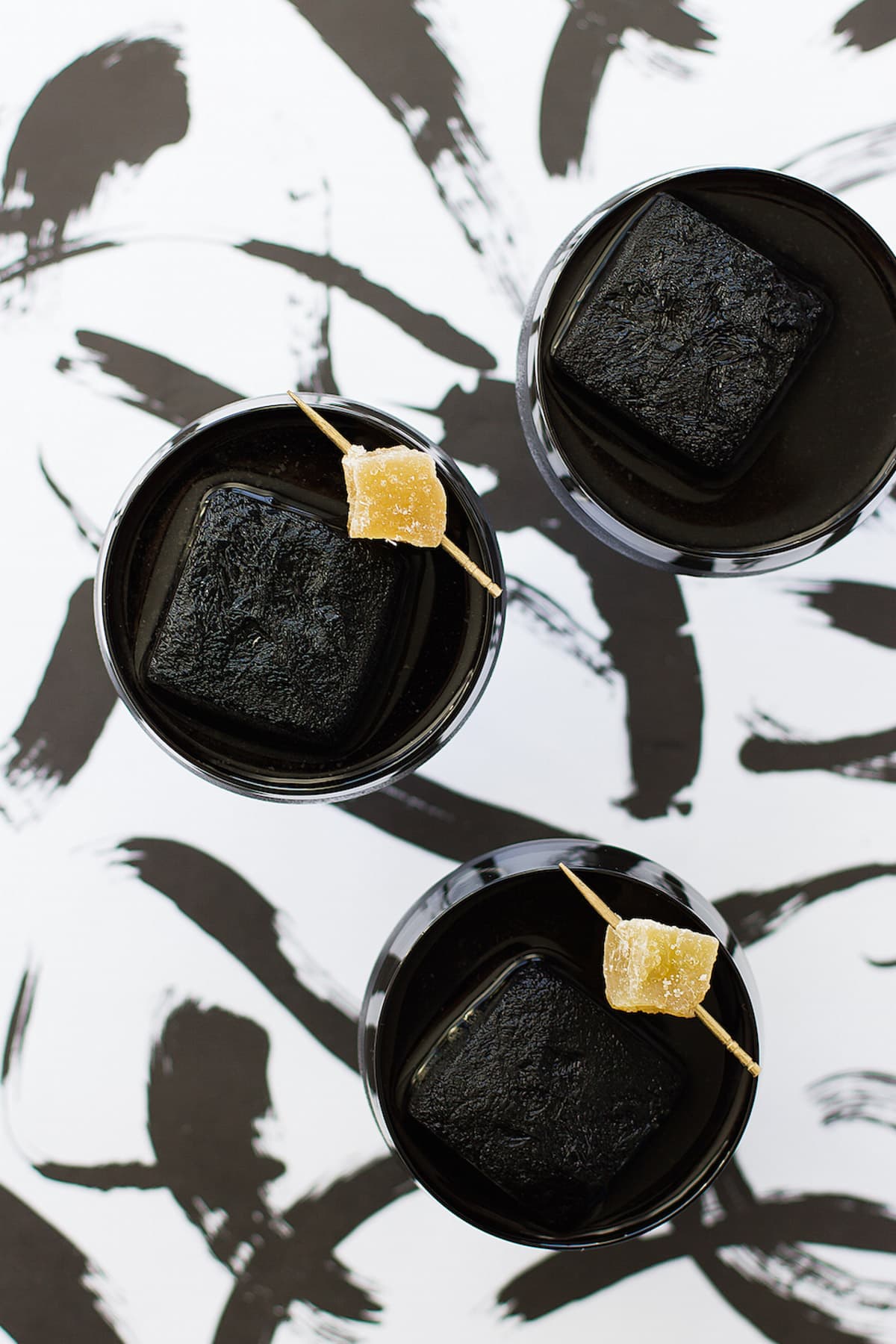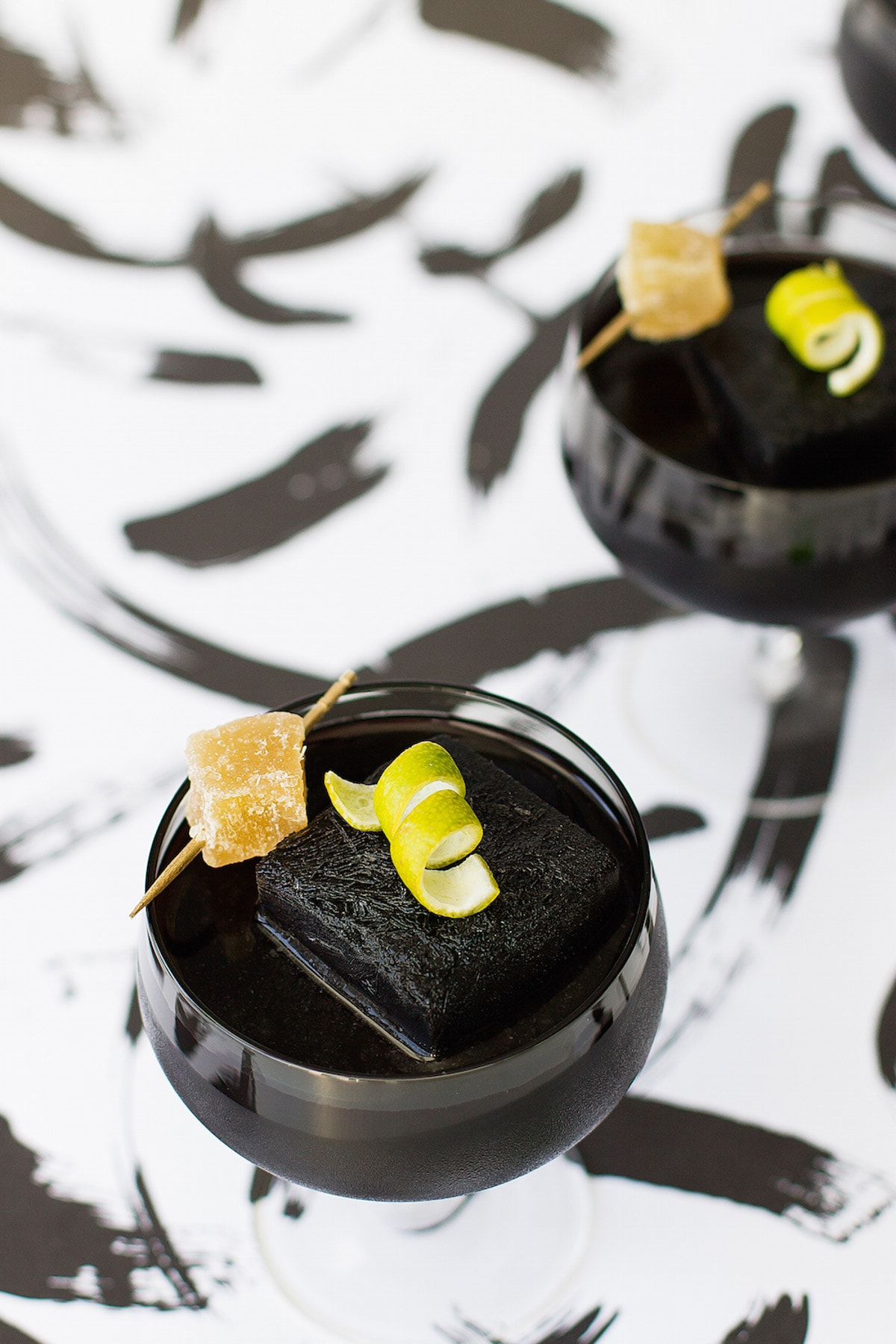 Other Healthy Uses For Activated Charcoal
Kind-of-funny tip: activated charcoal can also be used as a gas reliever.
If you can't find bags of activated charcoal powder near the vitamins and supplements in your food store, you can usually find capsules in the pharmacy over with the Beano!
Just cut them open to get at the powder.
I love a monochromatic look once in a while, so I made activated charcoal ice cubes for these (the powder from one 260 mg capsule colored a 4 cube tray). Don't they look a bit like pretty, squared-off coals?
Activated Charcoal Cocktail Recipe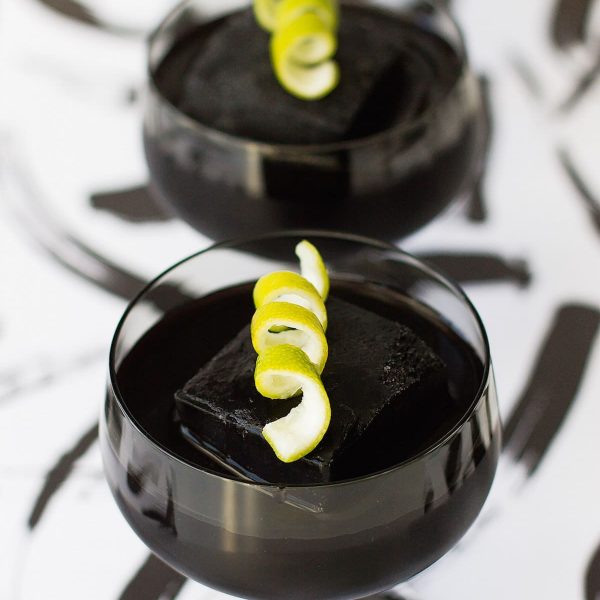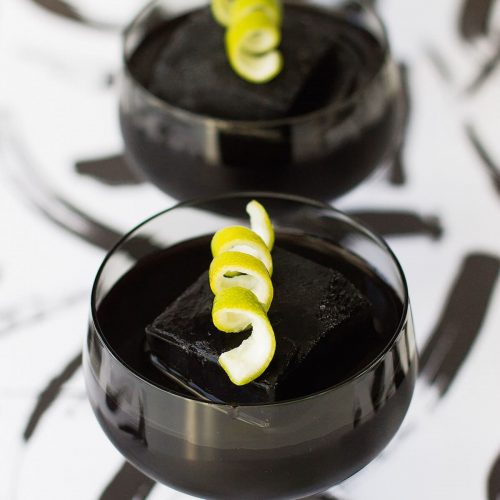 Activated Charcoal Cocktail And Mocktail Recipe
A charcoal activated cocktail perfect for detoxing after the holidays.
Ingredients
1.5

oz

vodka

or seltzer of non-alcoholic version

1

oz

beet juice

0.5

oz

lime juice

0.5

oz

honey ginger syrup

1

dose

generally 520 mg or the contents of 2 capsules activated charcoal powder

1

pinch

salt
Nutrition
Serving:
1
g
|
Calories:
157
kcal
|
Carbohydrates:
16
g
|
Protein:
1
g
|
Fat:
1
g
|
Saturated Fat:
1
g
|
Sodium:
62
mg
|
Potassium:
92
mg
|
Fiber:
1
g
|
Sugar:
14
g
|
Vitamin C:
6
mg
|
Iron:
1
mg
Instructions
For the alcoholic version:
Combine all the ingredients in a cocktail shaker with ice.

Shake and pour into a coupe glass over one large ice cube.

Garnish with lime curls or candied ginger (another ingredient I always have on hand to soothe an upset stomach). 
For the non-alcoholic version:
Combine all the ingredients but the seltzer in a cocktail shaker with ice.

Shake and pour into a coupe glass over one large ice cube.

Garnish with lime curls or candied ginger (another ingredient I always have on hand to soothe an upset stomach). 
KEYWORD:
black friday, charcoal, cocktail, detox, drink, healthy, holidays, mocktail, recipe, sugar and cloth

Don't forget to share your Detoxing Activated Charcoal Cocktail with us on Instagram using the hashtag #sugarandclothloves. We love seeing all of your creations! And if you're looking for more quick and delicious recipes, you can find them all right here with a few bites to go along!