I never deny my love affair with peppermint flavored things, but during the month of December, I let my peppermint flag fly high. Let this peppermint eggnog milkshake shots mark the occasion!
I decided to combine this reader favorite recipe with the holiday season to create these peppermint eggnog milkshake shots that are perfectly pretty and petite enough to fit any party.
Unless the big and tall section is more your style, in which case you can turn this into a punch bowl recipe…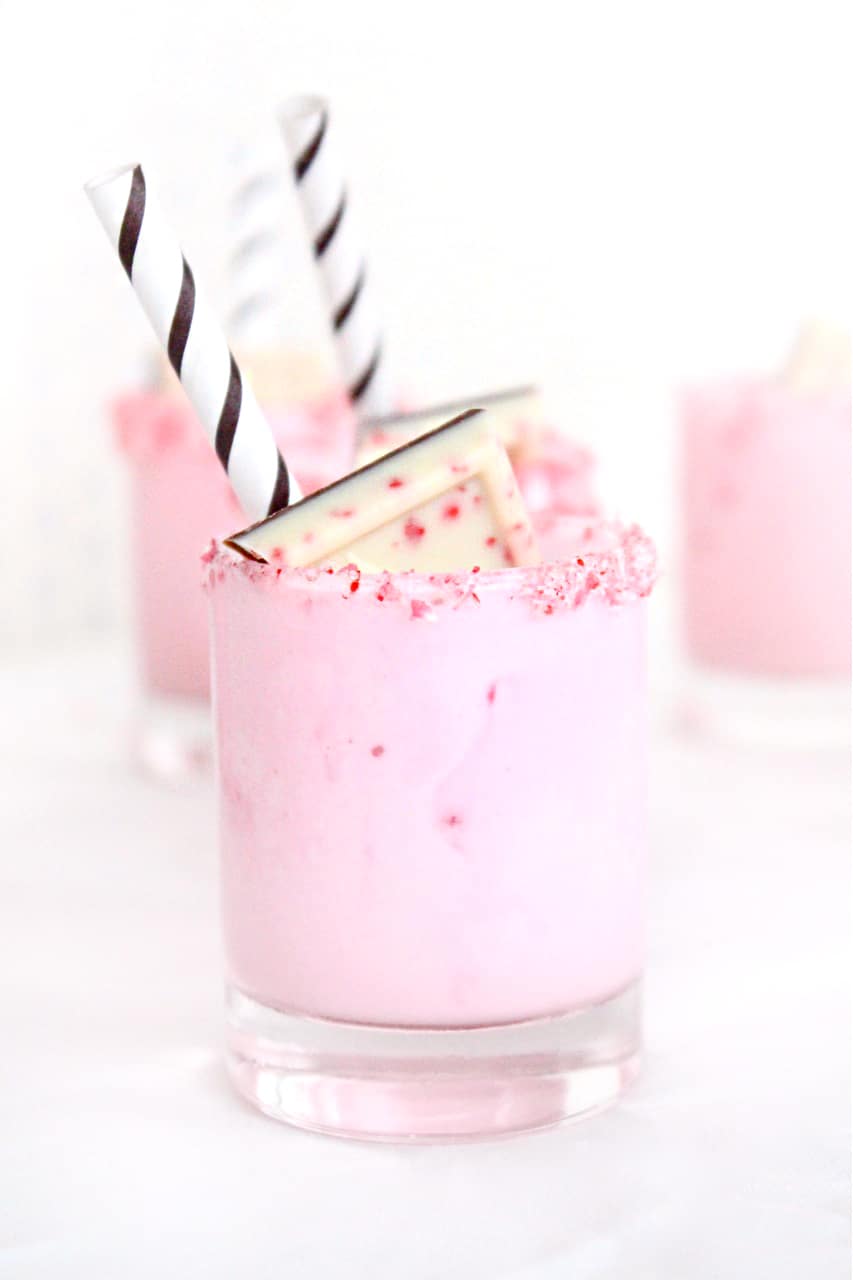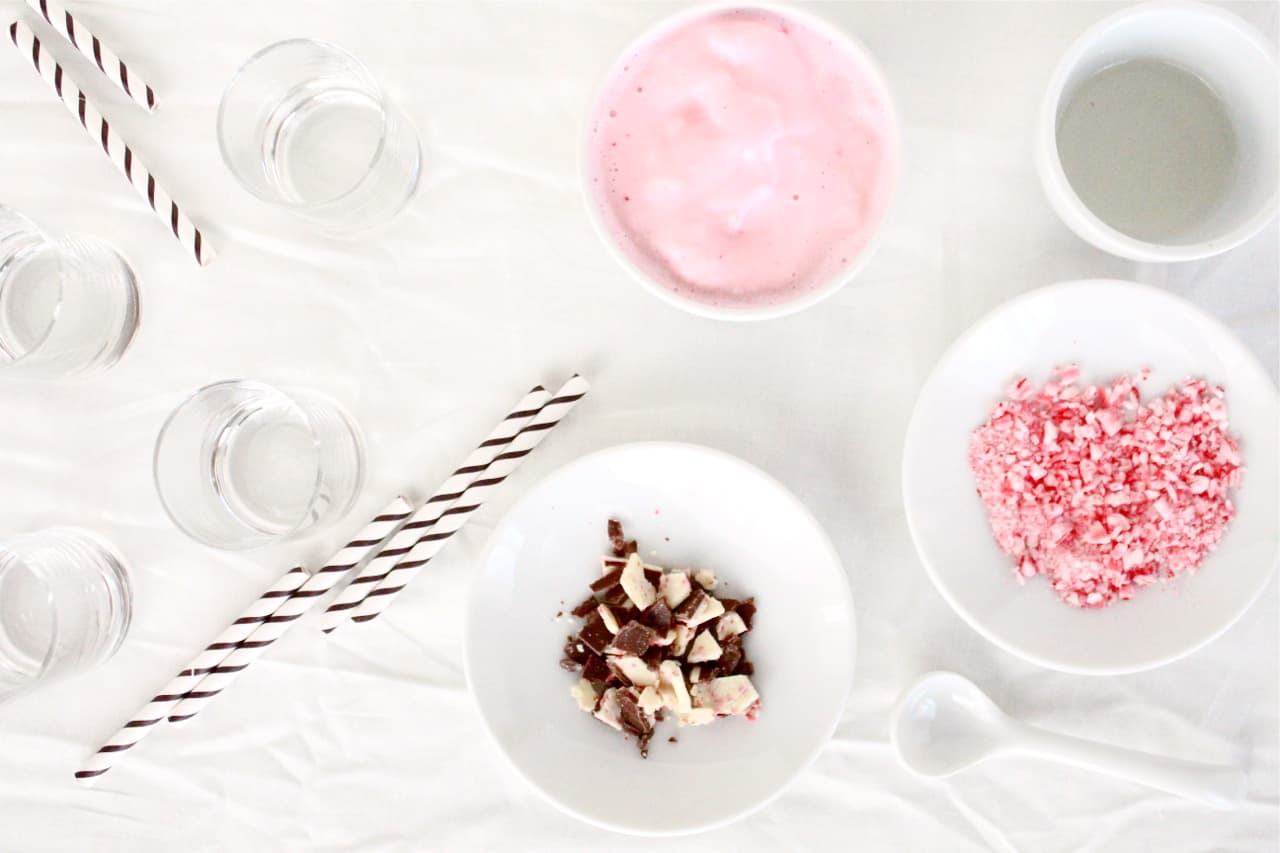 Ingredients:
Peppermint ice cream
Peppermint white chocolate bark
Crushed peppermint
Eggnog
Sugar water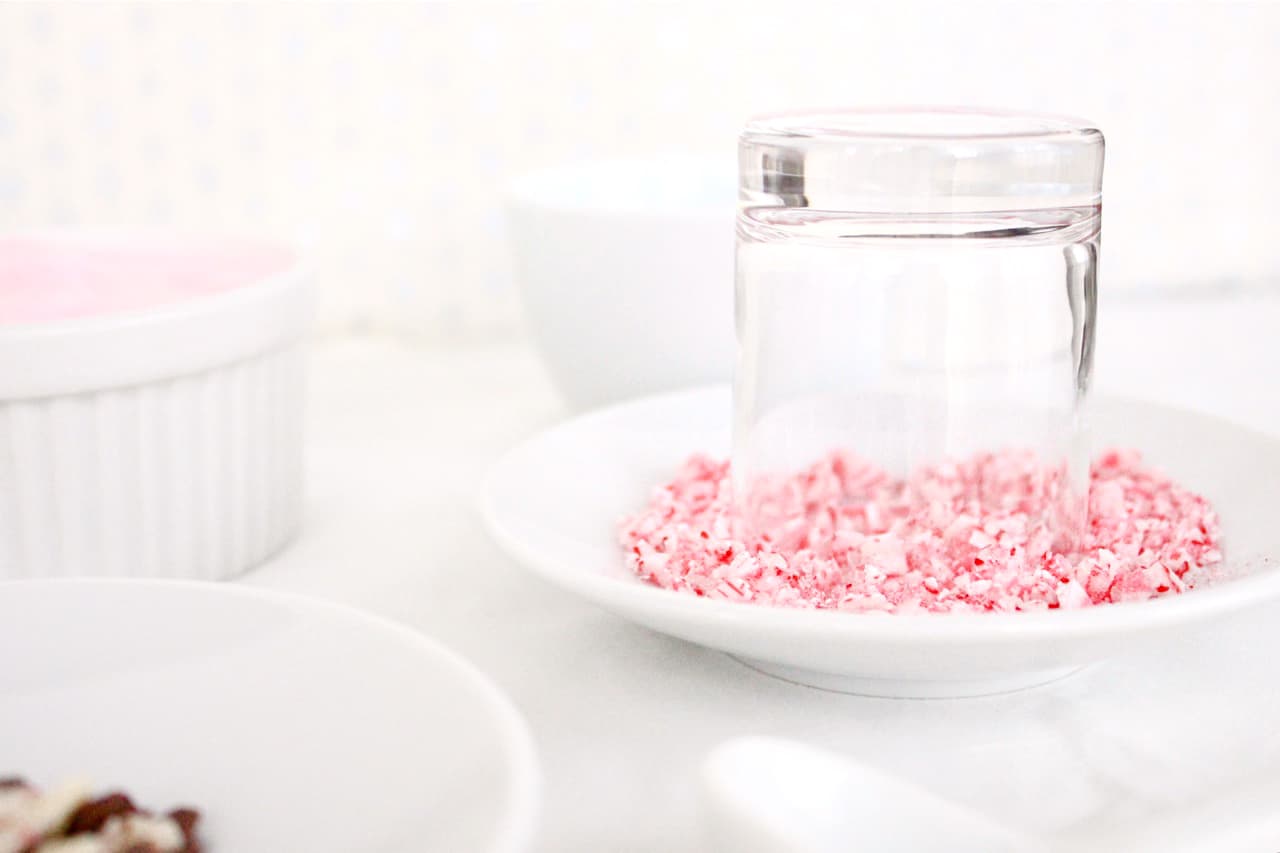 Blend together 2 parts peppermint ice cream to one part eggnog.
Rim the glasses with crushed peppermint by dabbing them with sugar water and dipping them in peppermint.
Fill your glasses with the milkshake mixture and place them in the freezer until you're ready to serve. Break the peppermint bark into halves and place them on top just before serving.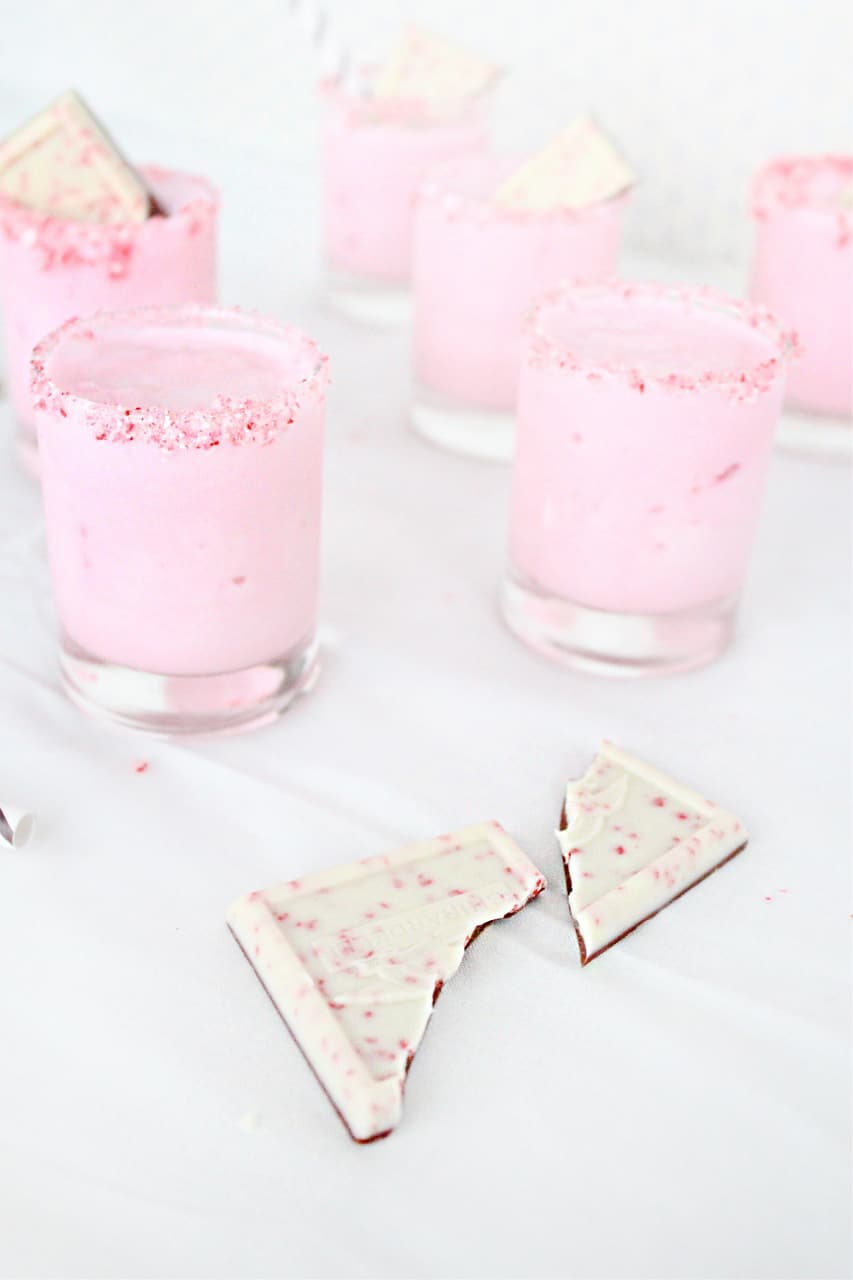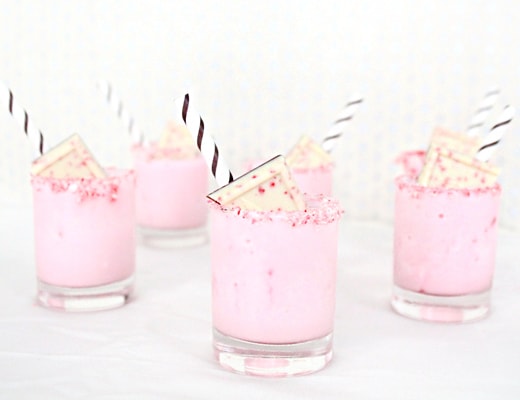 See more of our favorite easy recipes for jello shots, milkshake shots, and cocktails right here…
Quick & Easy Shot Recipes