We're kicking off our Hipster Halloween series with an unexpected duo – The Grand Budapest Hotel couples costume! A sweet DIY costume for you and your boo!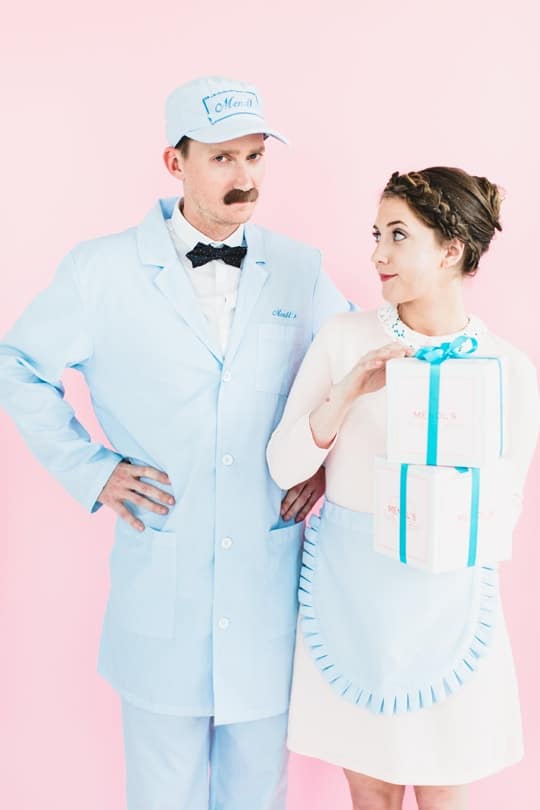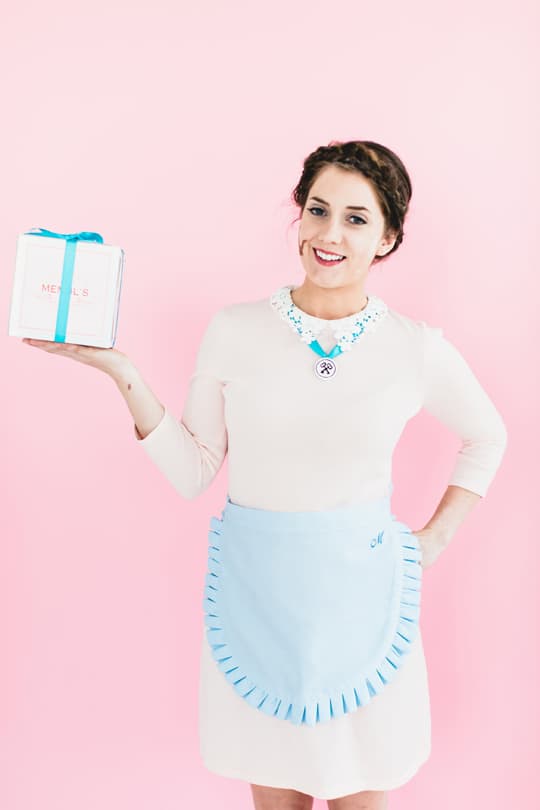 photos by Ling Wang
DIY Grand Budapest Hotel Couples Costume | Grand Budapest Halloween Costume
If you've been following the blog for a few years, then you already know that I'm not a huge fan of Halloween.
I don't do the super scary things, and I try to keep most of my attire classy, so usually I don't fall too well in the Halloween category.
The sad part is that the older I get, the more I realize that there's not a lot to do with your adult friends on the weekends during the month of October if you don't have at least one costume on hand.
So I'm breaking my no-costume rule with a few couple's costume ideas this year for our Hipster Halloween series!
To kick things off, Jared and I are donning an unexpected duo: The Grand Budapest Hotel couples costume featuring Herr Mendl's and Agatha (based on this scenario, if you haven't seen the movie yet!). She's actually in love with the lobby boy, but since we're all about dessert around here anyways, we decided to give this dynamic duo a go instead!…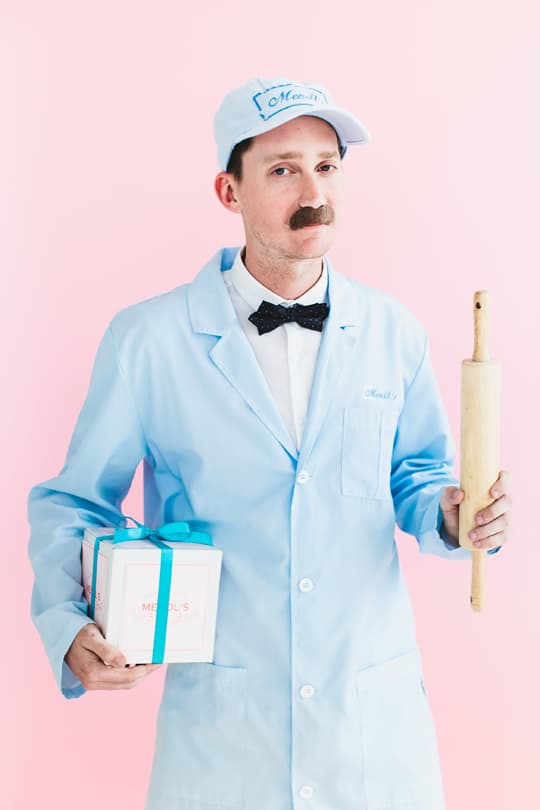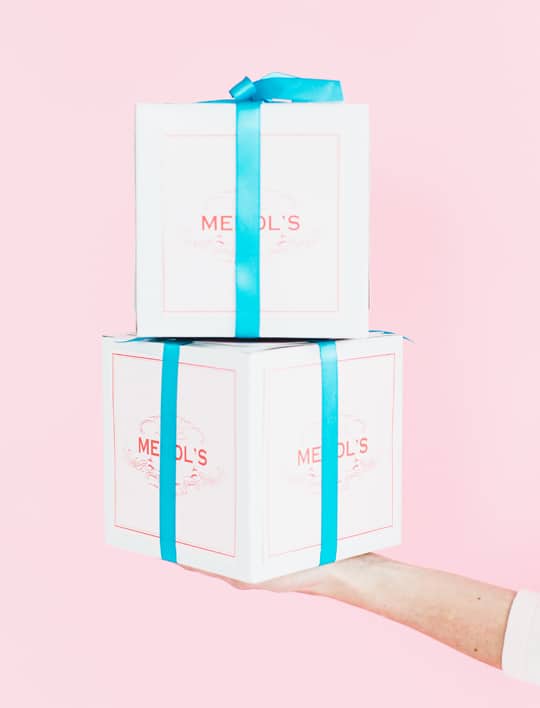 Out of all of our Halloween series costume ideas, this pair is definitely the most involved, but the good news is you can reuse most of the items and they're pretty inexpensive, which is a costume requirement in my book!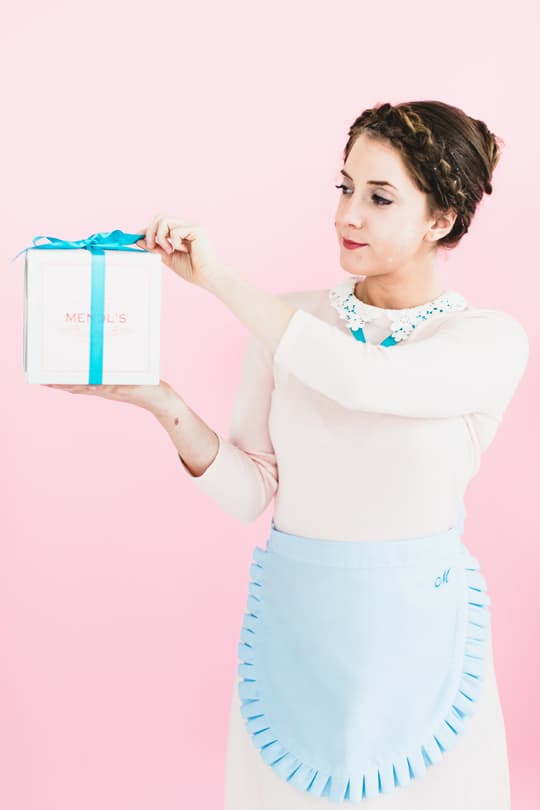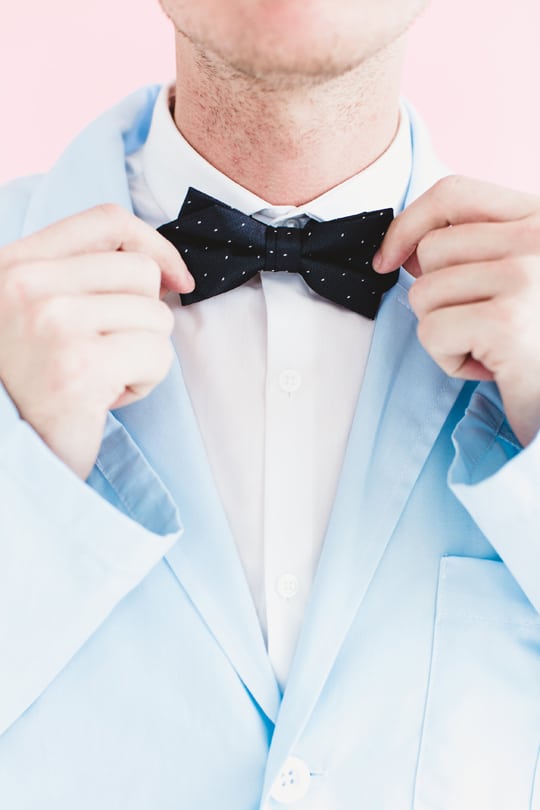 Mendl's Baker Outfit
For the baker, you'll have to use fabric dye and the supplies linked above to recreate our exact DIY version. Once the fabric, including the hat, is dyed and dry, all you have to do is iron on the Mendl's designs and you're all set!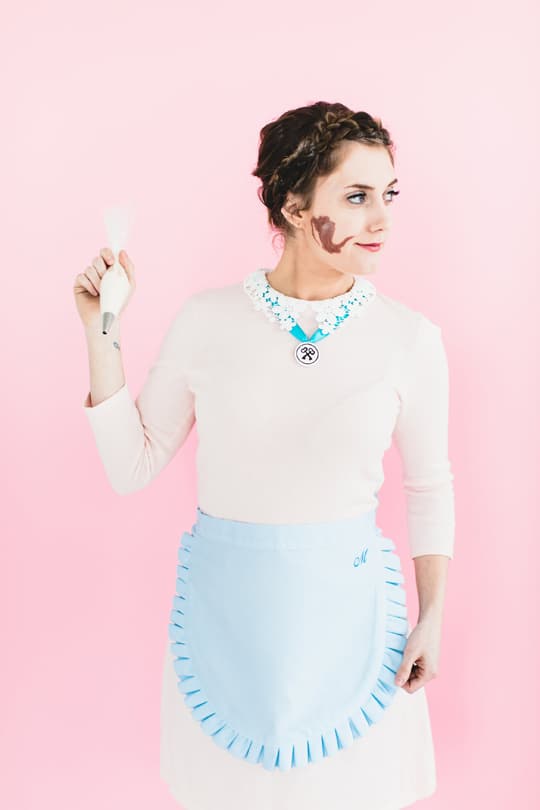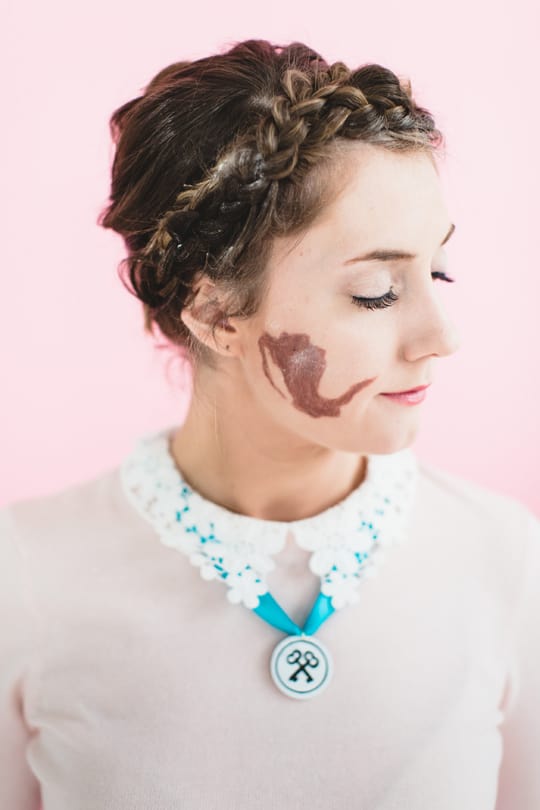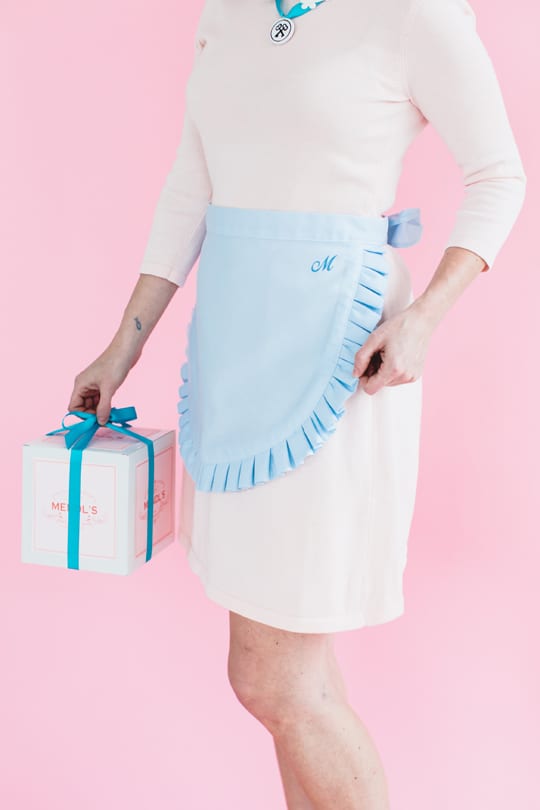 Agatha's outfit is definitely more detailed to create, but I've broken down the DIY necklace below to simplify it a bit. I bought this dress for the base and then just dyed the apron the same blue as Mendl's outfit, and ironed on the monogram with transfer paper, too.
Of course, you can't forget her signature birthmark! You can draw it on with a brown brow pencil, and then top off the look with some dusting of flour or powdered sugar for the added messiness of baking!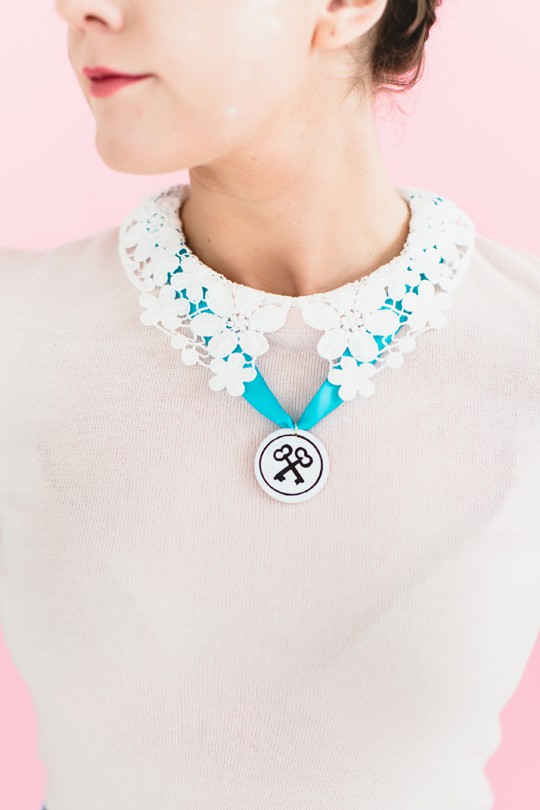 DIY Agatha Necklace
Blue ribbon
Drill and 1/16 drill bit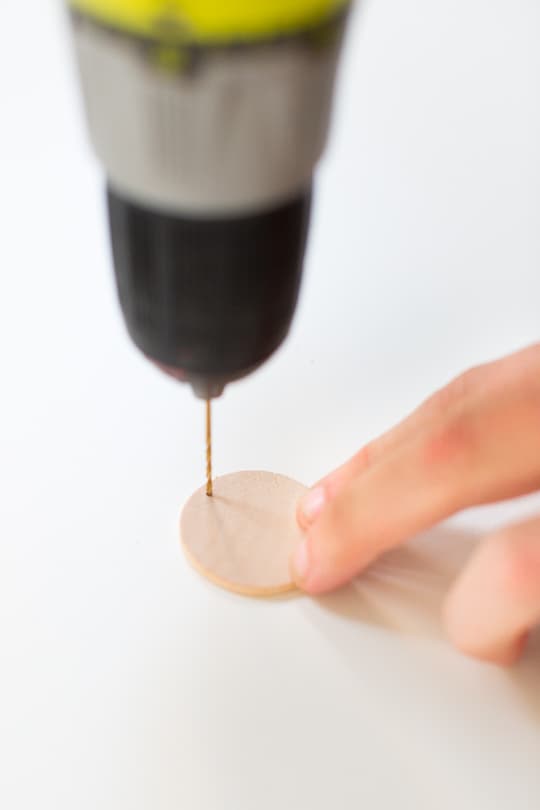 First, drill a hole just big enough to be able to slide a jump ring through it to hang it from your ribbon necklace.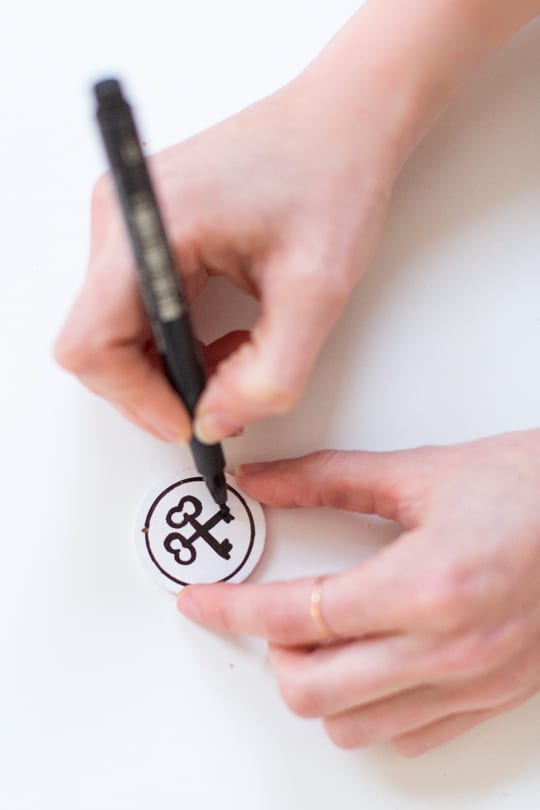 Secondly, paint the wooden disc with white craft paint, and once dry, use a sharpie to draw a black circle and the crisscrossed keys. Now all you have to do is insert the jump ring and string it onto to teal ribbon.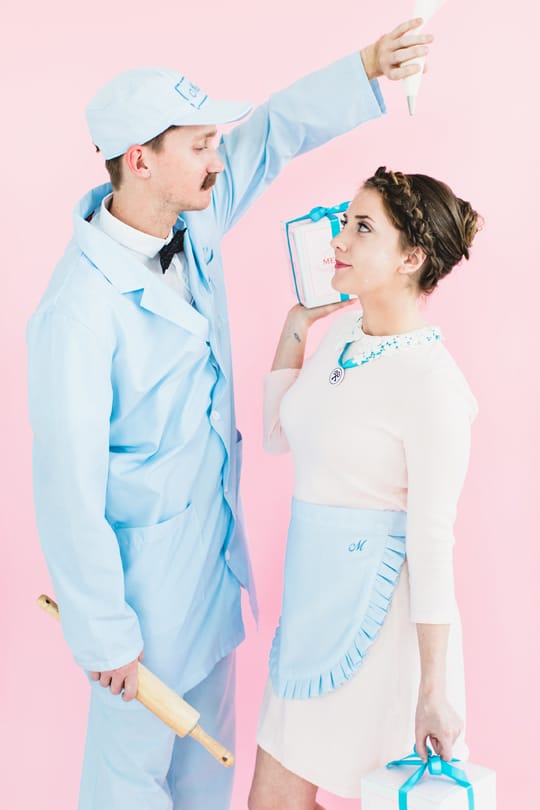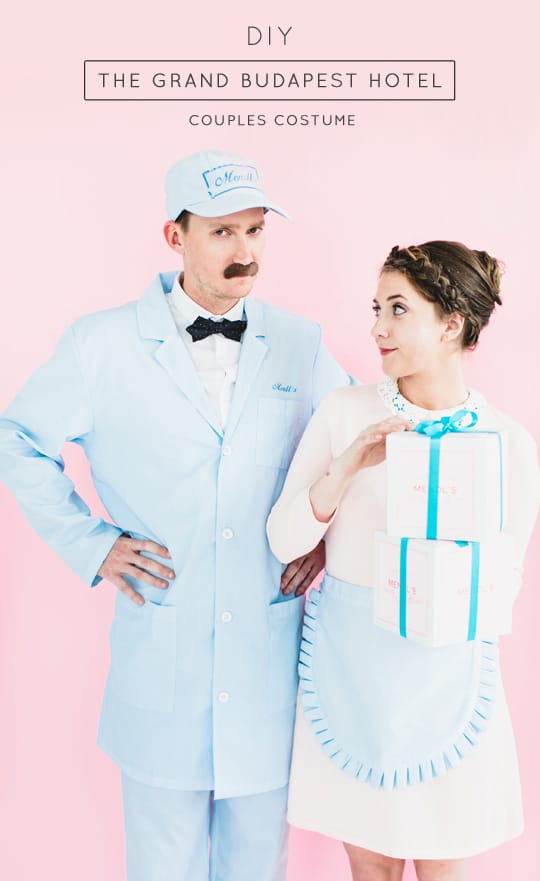 You can still download our Mendl's box printables from our Grand Budapest-inspired tea party, too. We used the same DIY boxes for this shoot as well, and they work double duty, I'm telling ya!
So what do you guys think?! Easy enough to DIY or too detailed? Hopefully, you're okay with a little costume action, because we're sharing the rest of our ideas with you this week!
photos by Ling Wang, hair and makeup by Bethany Elyse, styling by Sugar & Cloth, assisted by Kayla Haykin, models yours truly and my partner in crime Jared!