Well we're back with another "if you can't make it well, make it crazy!" post with these everything sweet dessert kabobs. Because why not?! They're a fun play off of the summer BBQ staple, but minus the actual need to grill anything. Plus anything we can drizzle with whole chocolate bars is a good thing.
Admittedly you might get a few weird stares from people as you buy out the bakery and chocolate department at the grocery store, but hey, nothing worth having comes easy. And trust me, these are worth it! If nothing else, you won't have to worry about not having anything to talk to your socially awkward neighbor about when they bring the kids over…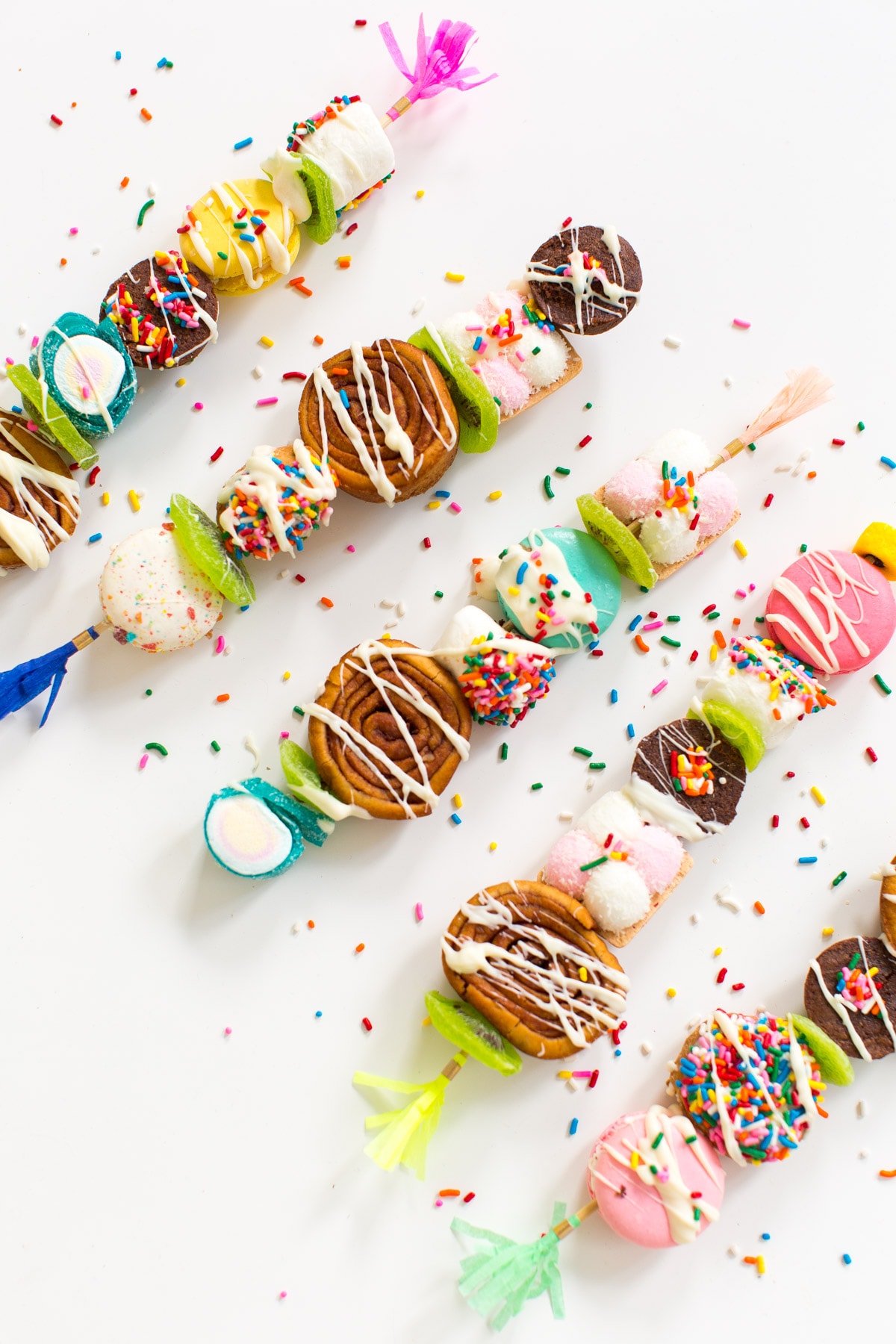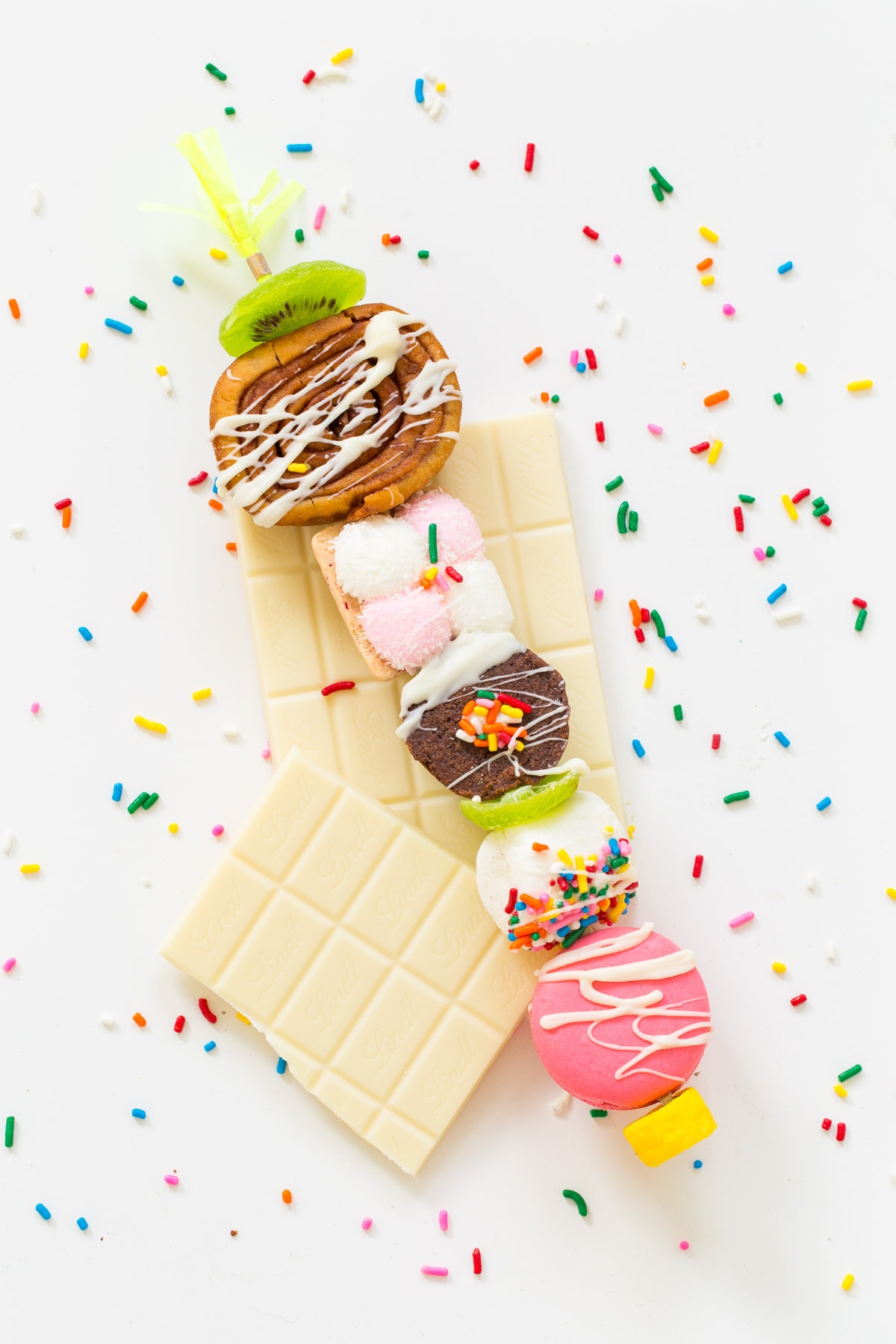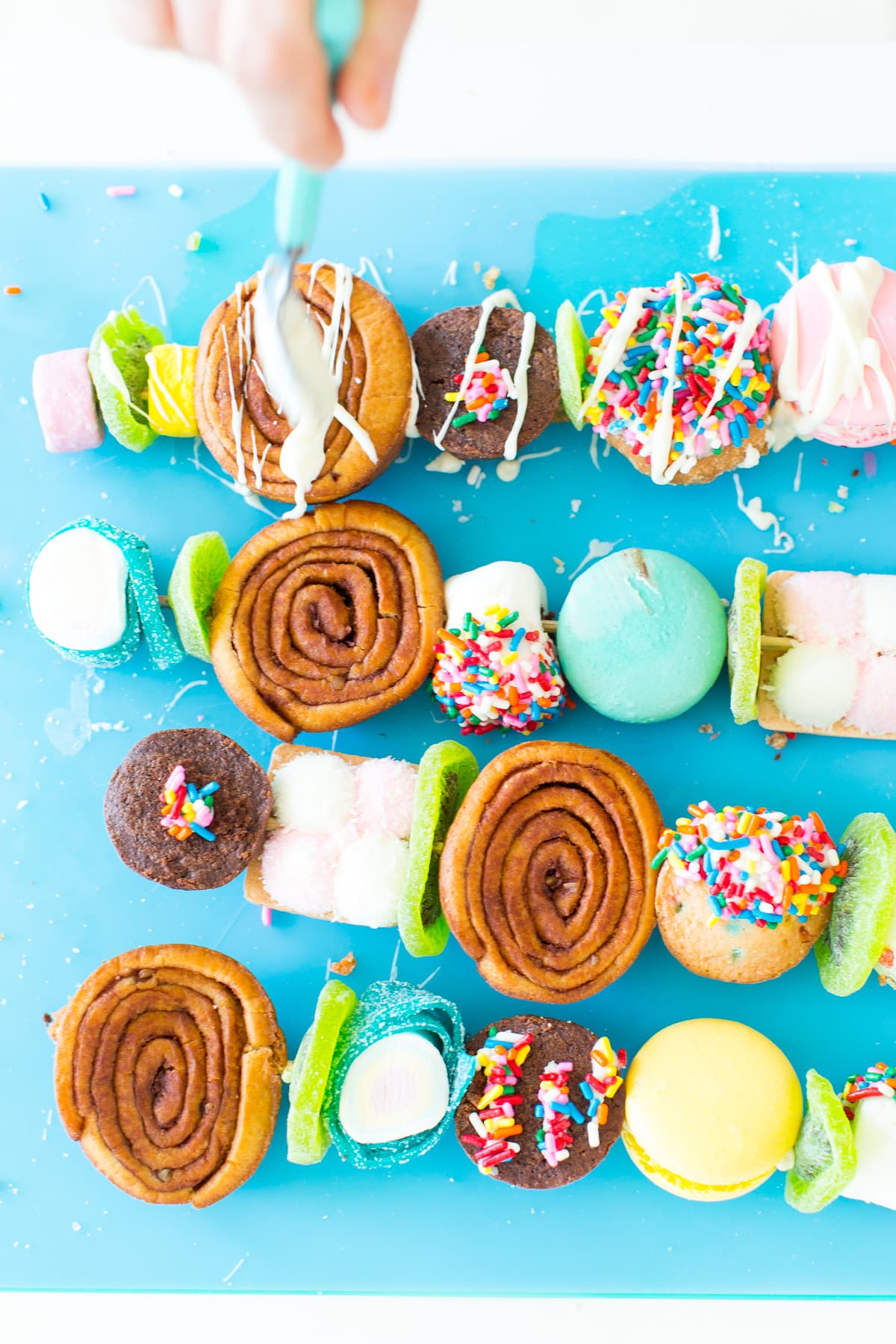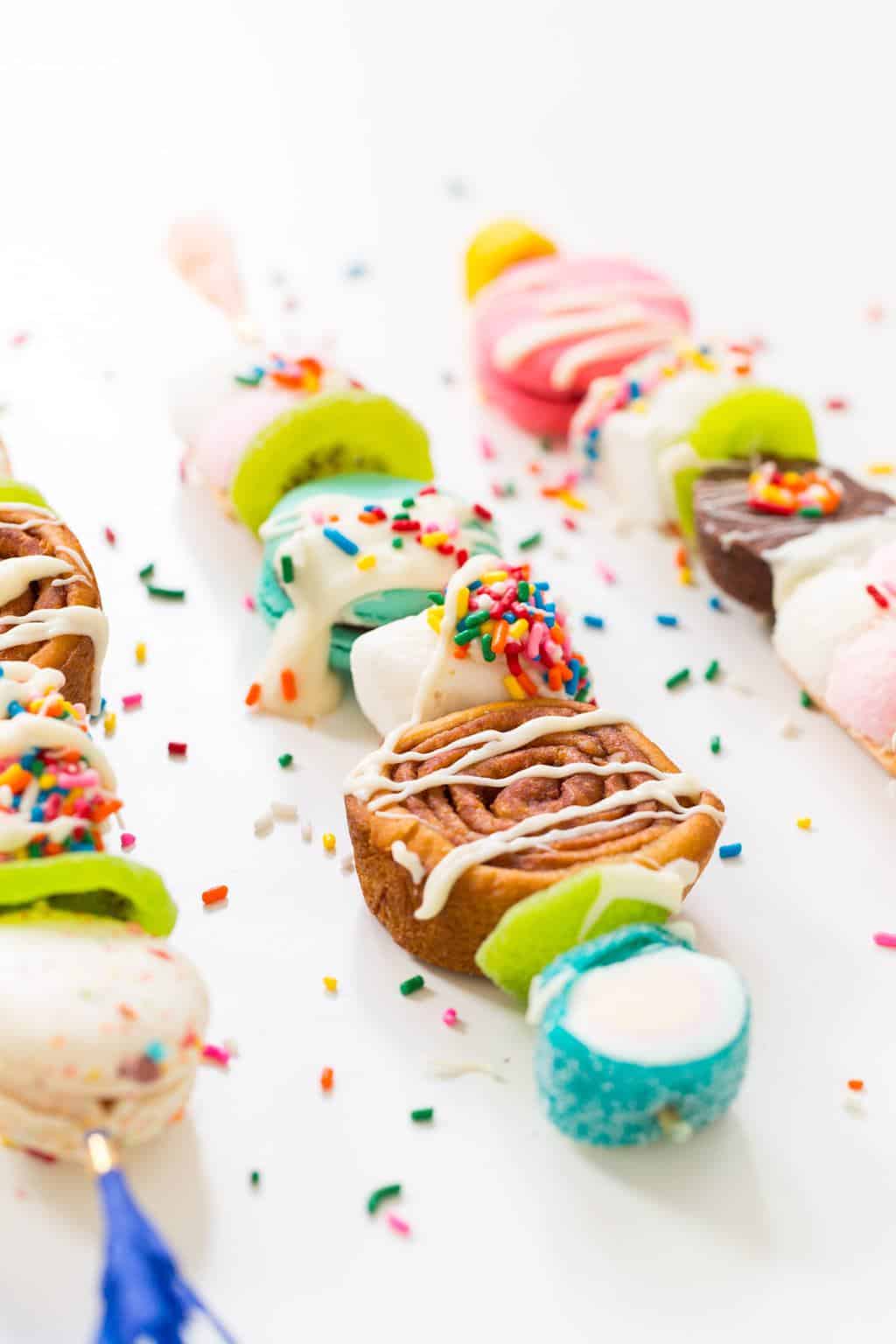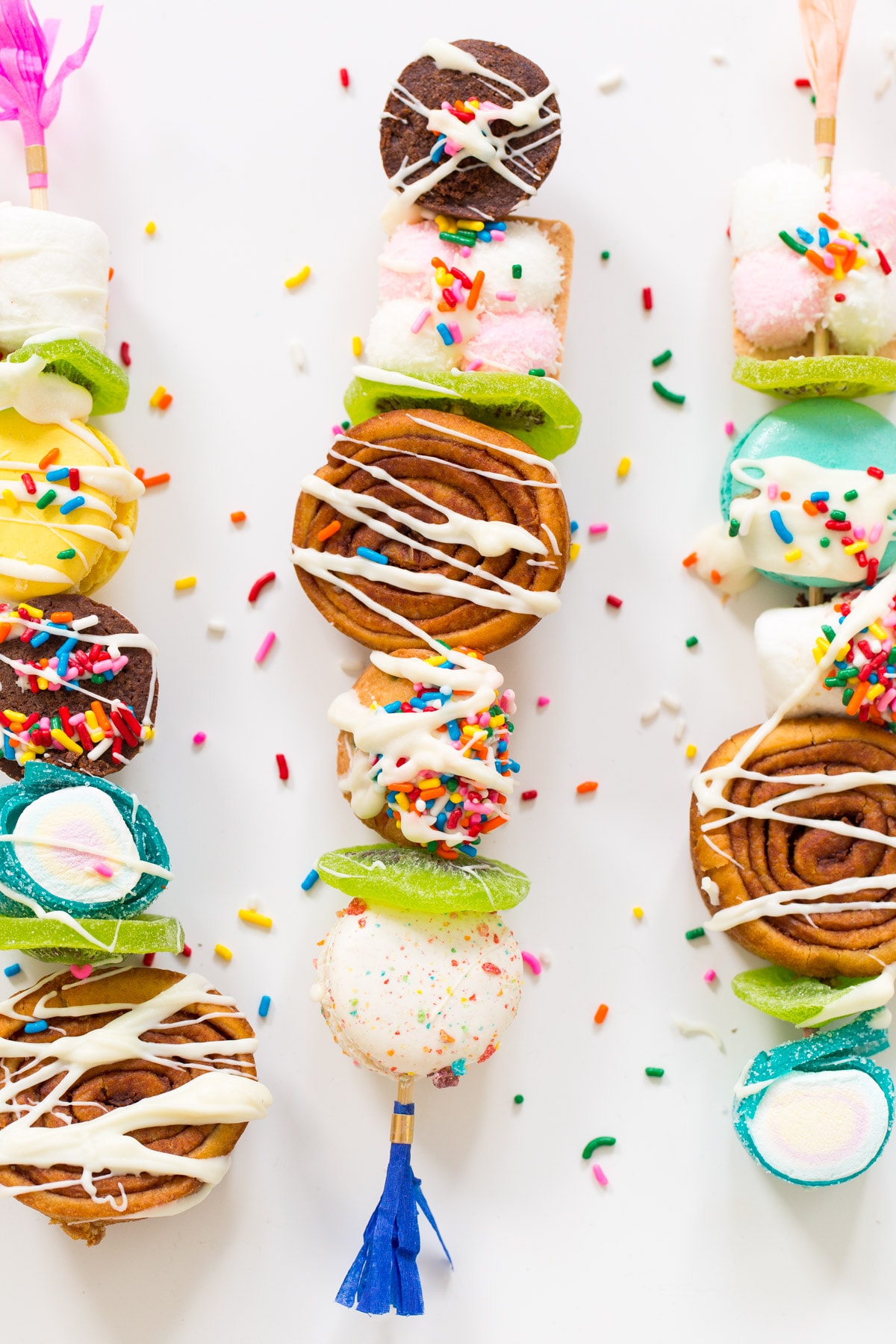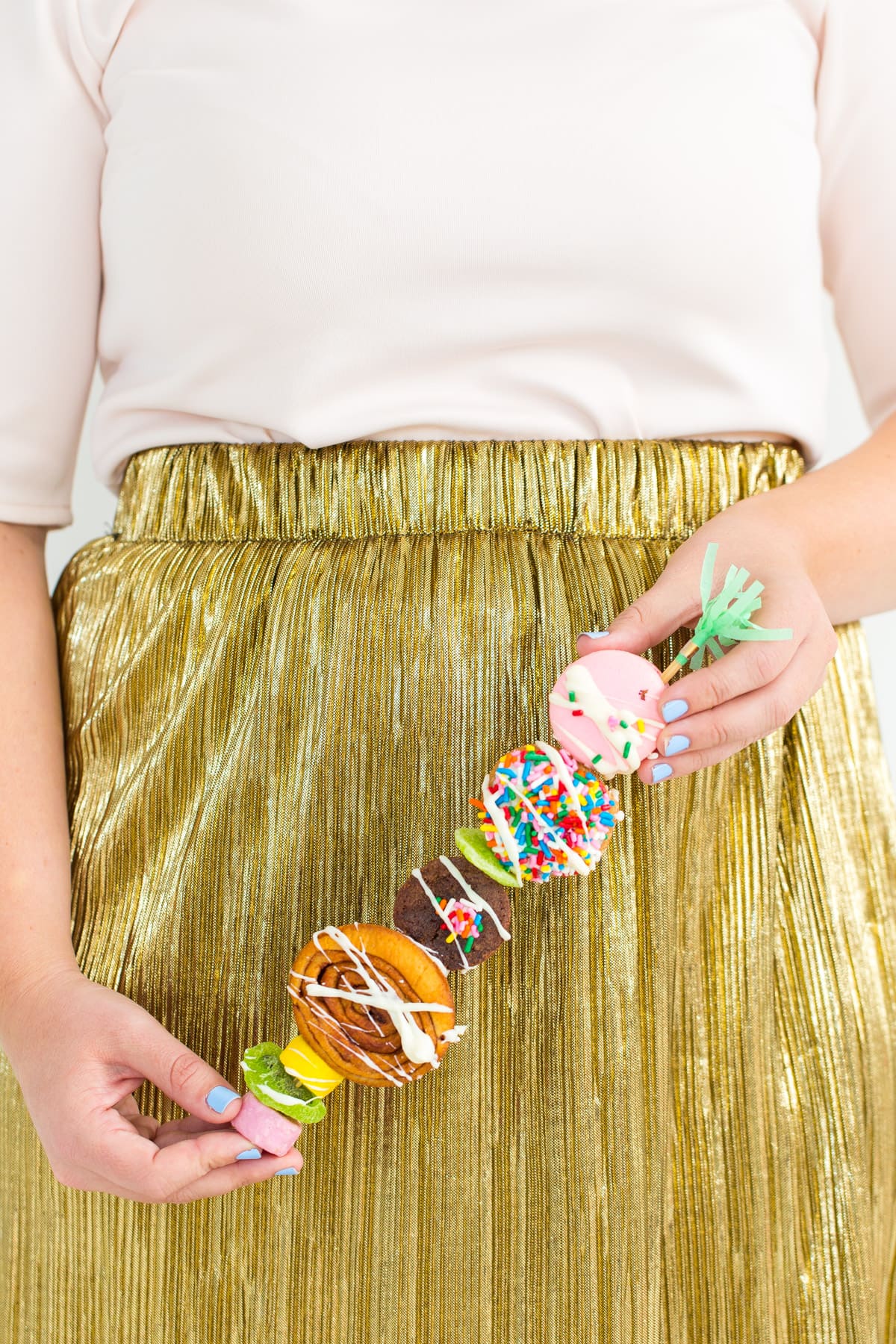 Just for good measure, we thought we should show you these bad boys in all of their future party action, gold skirt included! Plus cute tassel swizzle sticks always dress them up. Sure, they may be a calorie heavy dessert choice, but summer will be over before you know it, so you might as well live a little!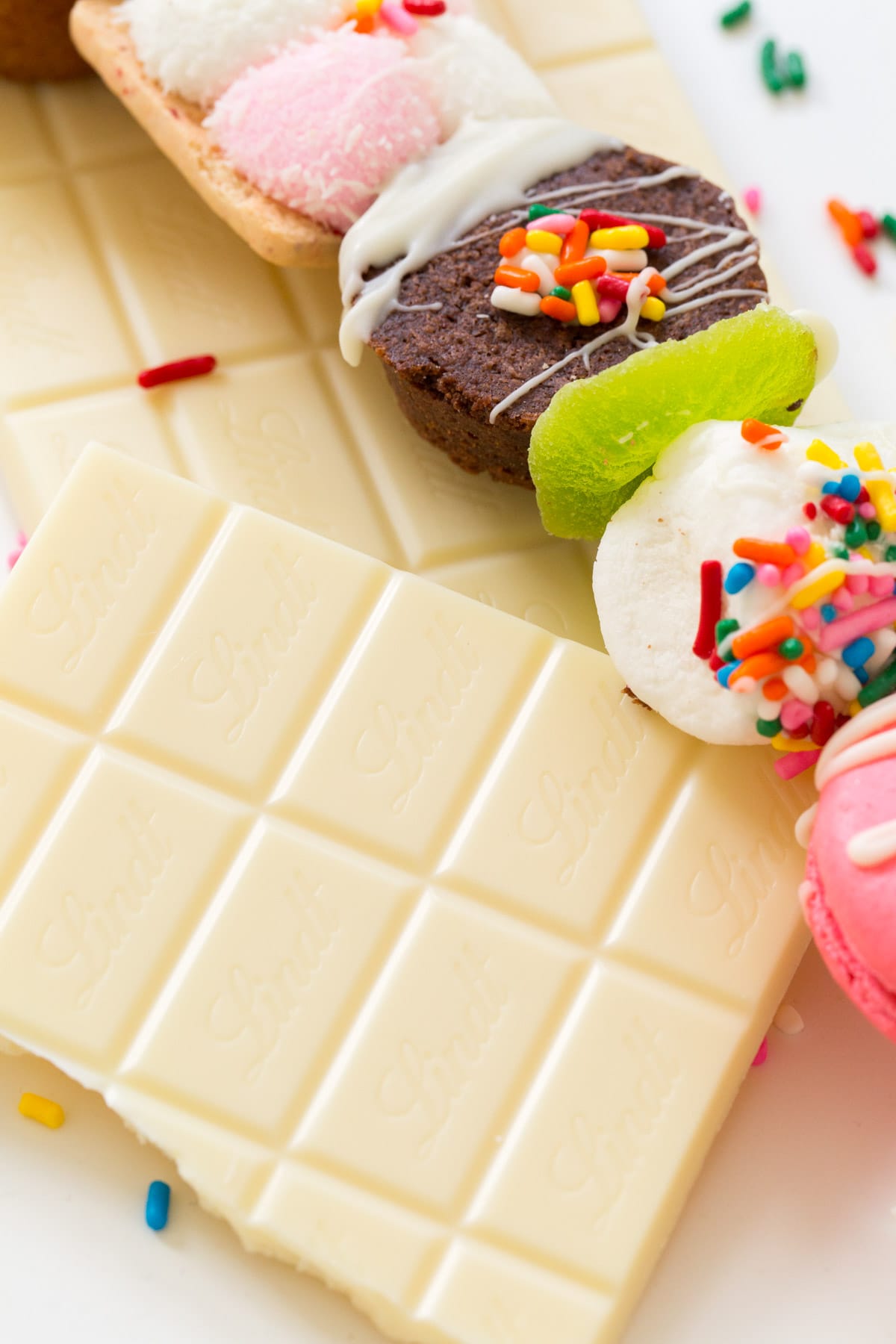 Do you all have any BBQ recipe favorites that involve chocolate? Let's not be selfish with our grand ideas! We still have one more summer BBQ post up our sleeves before we let the warm weather go, so stayed tuned! ;)
Check out these other awesome posts!