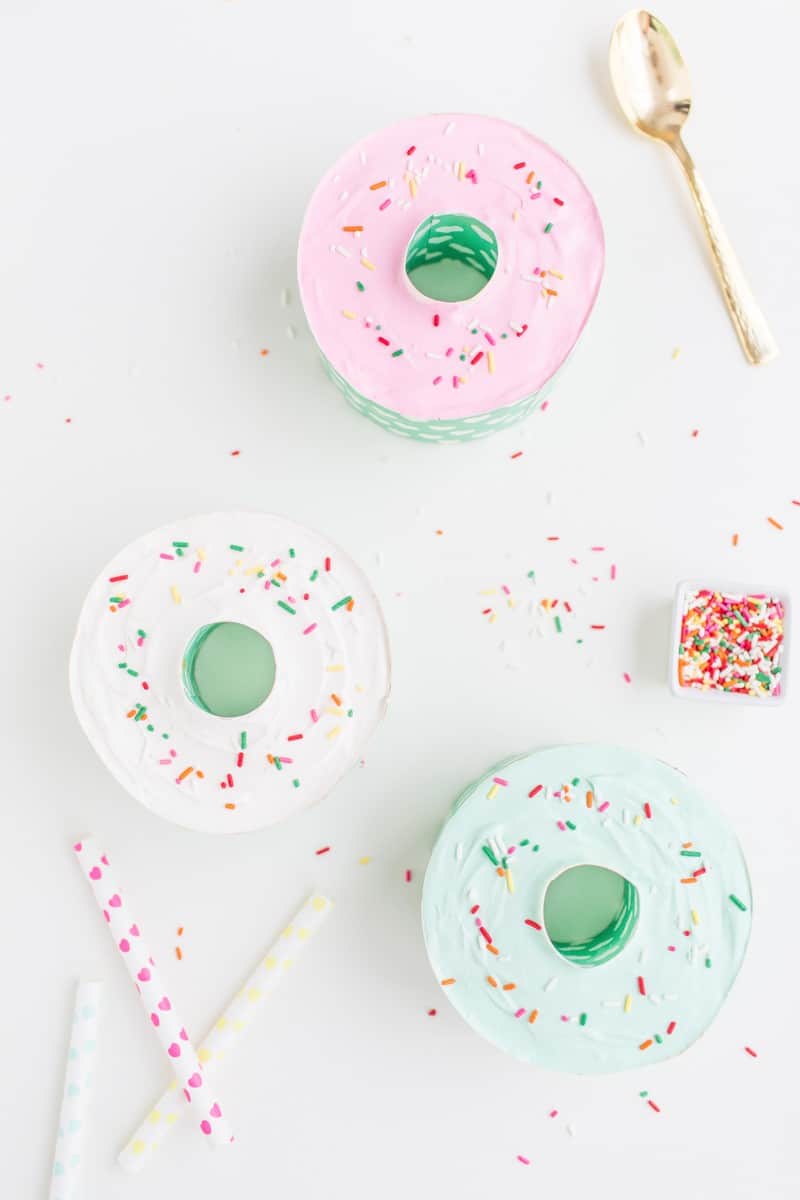 There's entirely too much sugar floating around this blog to not hop on the donut trend at least once this summer. In my true over the top dessert fashion, I've concocted a real bathing suit enemy with this donut shaped mini ice cream cake recipe…
And as a self proclaimed long time ice cream cake connoisseur, there of course has to be the oreo crunch layer in the middle or it didn't happen. I know someone out there can give me a Baskin Robbin's ice cream cake amen!
Of course you can always simplify this and just skip the ice cream and make whatever type of cake you usually enjoy, but what's the fun in that when it's 100 degrees outside?…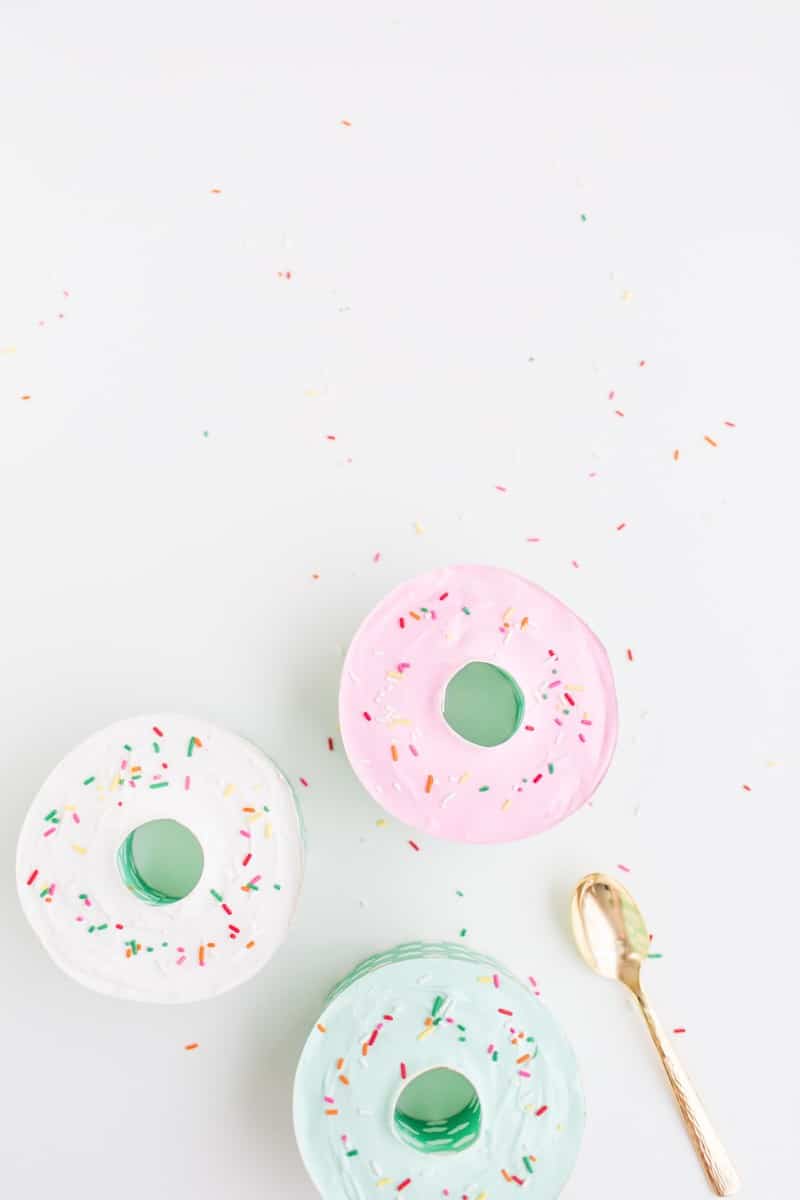 Ingredients (makes four mini bundt cake sized donuts):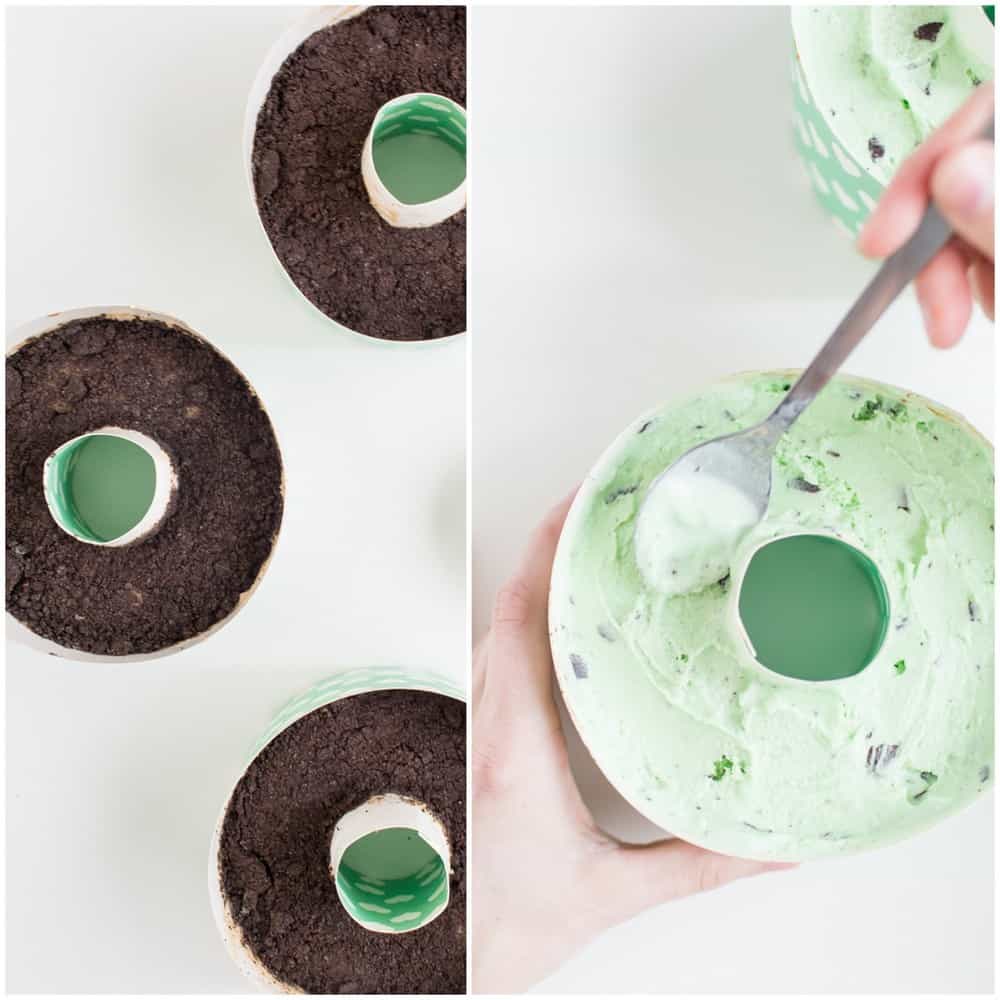 First, follow the baking instructions for your cake mix only filling up the bundt cake containers to about a quarter of the way full.
While they're baking, blend whole oreos to a semi-fine crumb and then fill a thin layer of oreo crunch on top of the freshly baked cake and press down firmly to make a smooth layer. Then cover with plastic wrap and place in the freezer for a few hours to make sure this half of the cake is frozen.
Now use a small spoon to scoop in the ice cream of your choice on top of the frozen oreo layer almost to the top of the container and smooth it out evenly with the back of your spoon and cover with plastic wrap again to place in the freezer for about 45 minutes just to make sure it's nice and frozen in between each step.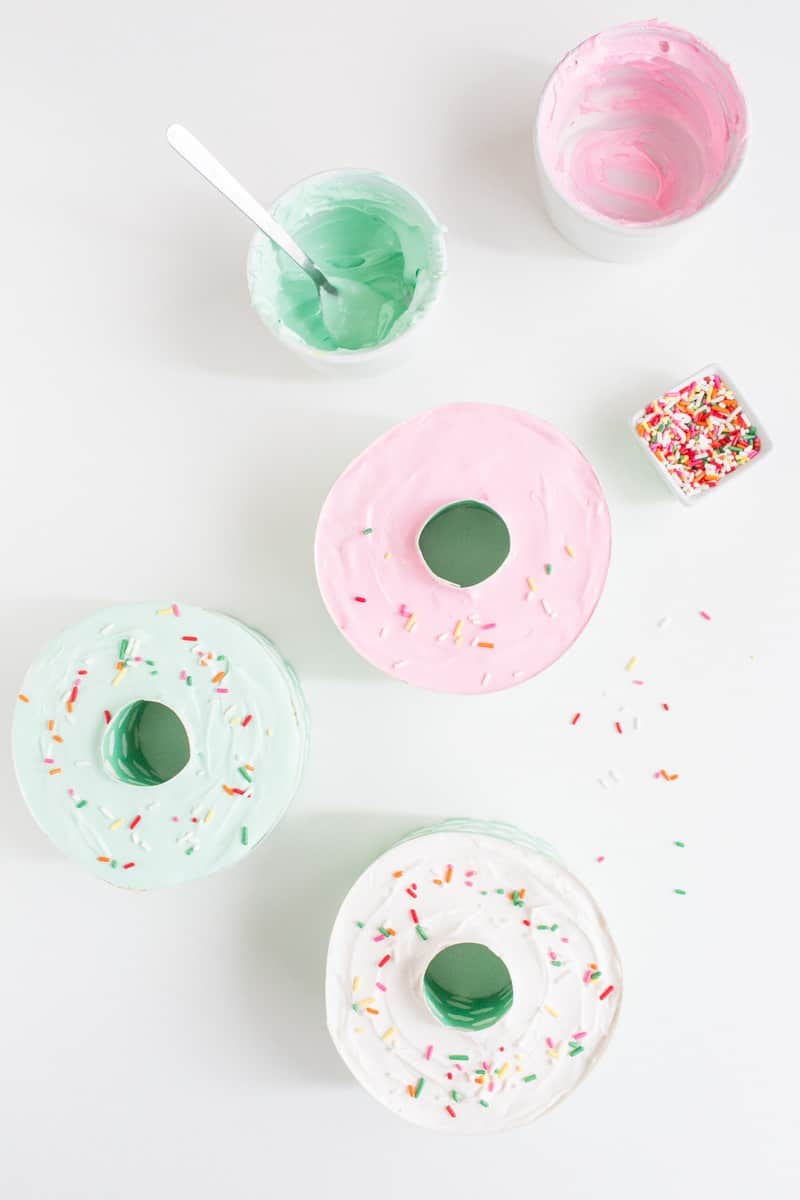 Next, mix the gel food coloring as desired into separate containers for each frosting color, then add a layer of frosted cool whip to each of your "donuts". Lastly, add a touch of sprinkles to the top and keep covered and frozen until ready to serve!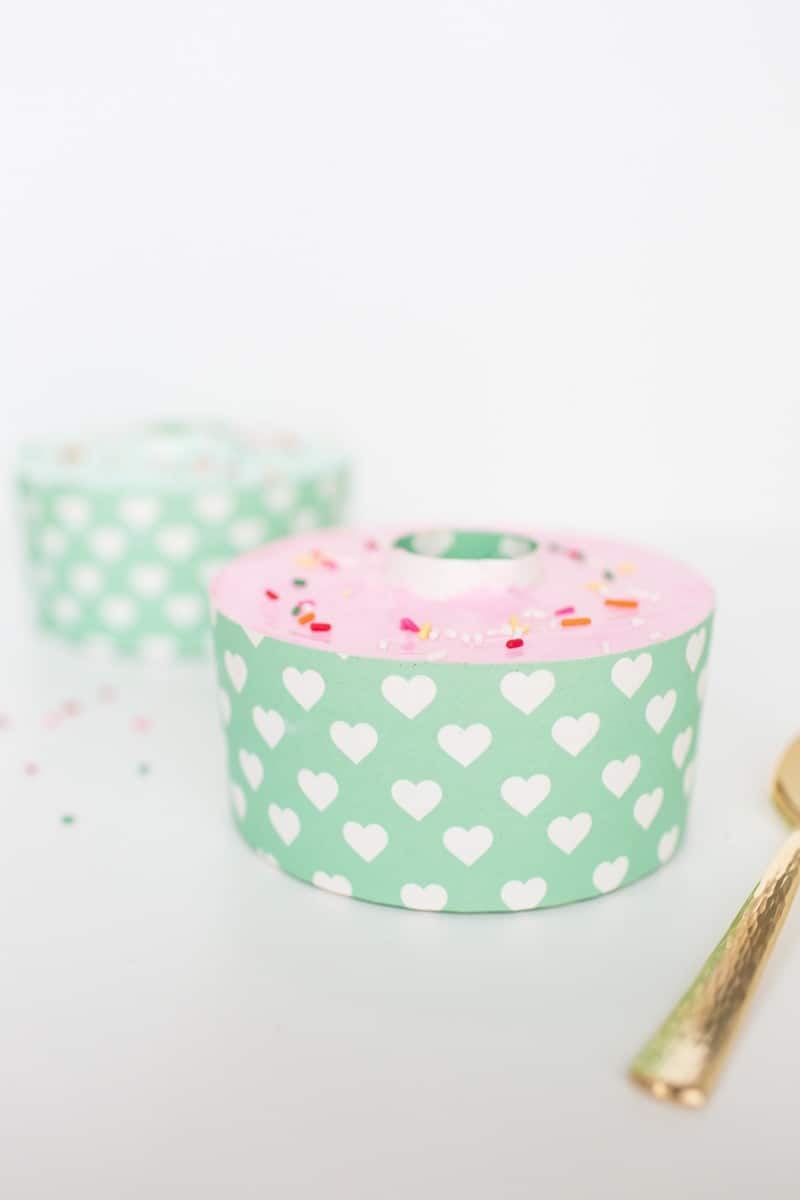 Be sure to keep the cakes covered and chilled until just before serving. If you happen to be one of the few citizens with a flash freezer on hand, then you can whip this little recipe up in a jiffy. The rest of us with just regular household freezers will catch up with you in about 7 hours.