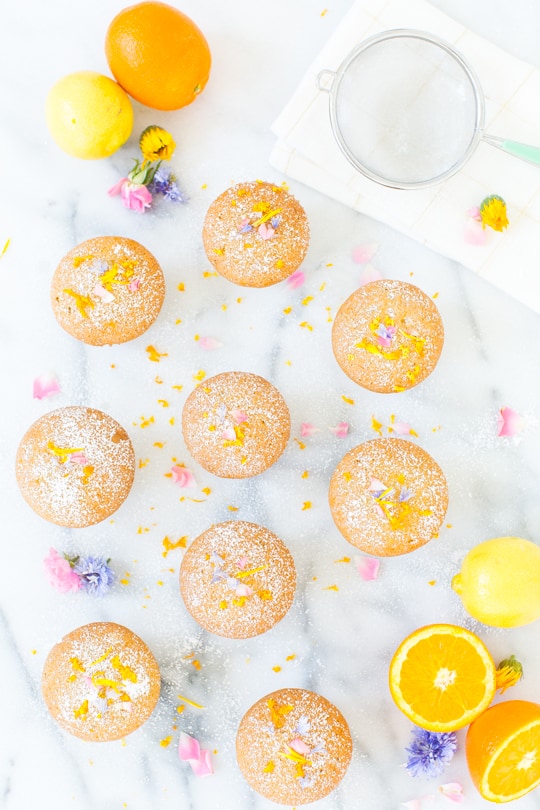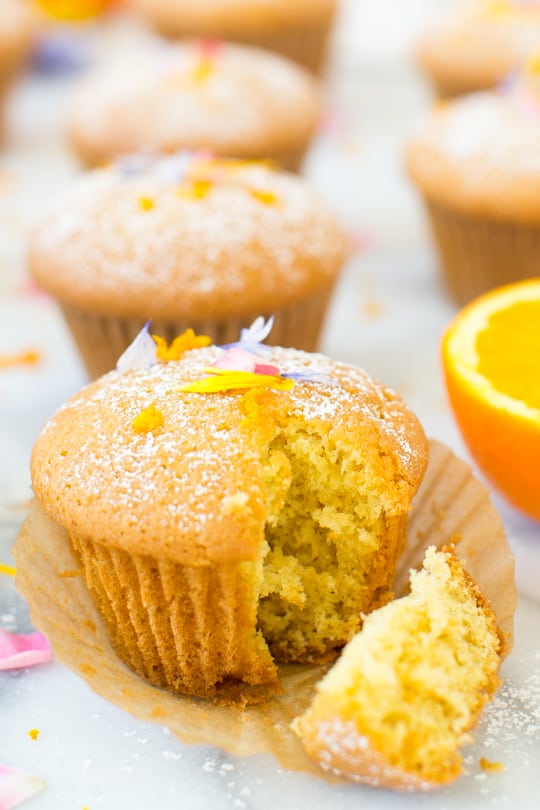 I had my first slice of olive oil cake at a local pop-up dinner a few months ago, and I have seriously been thinking about it ever since! HOW have I never known about olive oil cake before?! At first the name of it kind of grossed me out, but it is seriously the moistest, most delicious cake of all time. I tried my hand at them for the first time last weekend by whipping up these lemon orange olive oil cupcakes as a citrusy twist for Summer, and they were a hit!
My first batch was a bit of a let down because I didn't use enough olive oil to make it as moist as I would have liked, so the second time around I mixed lemon infused oil and extra virgin olive oil for the perfect combo! Horray for that happy accident, cause it really could have gone either way when I'm in charge, ha!…

MY LATEST VIDEOS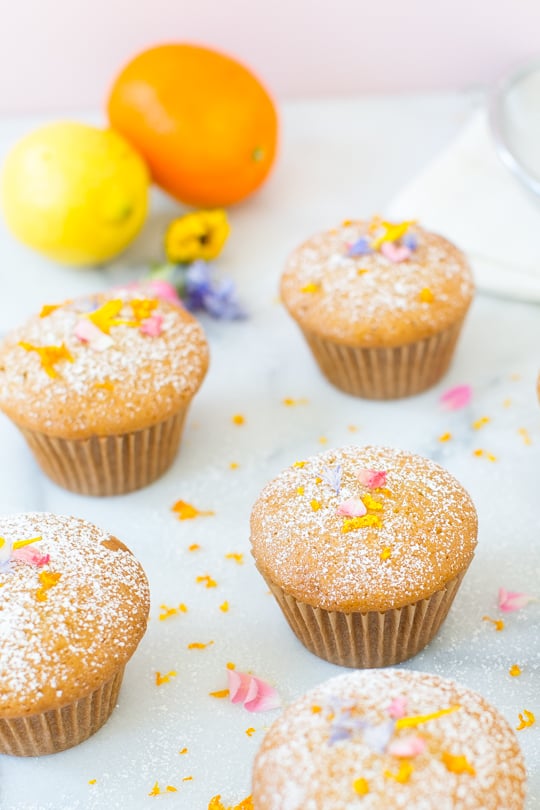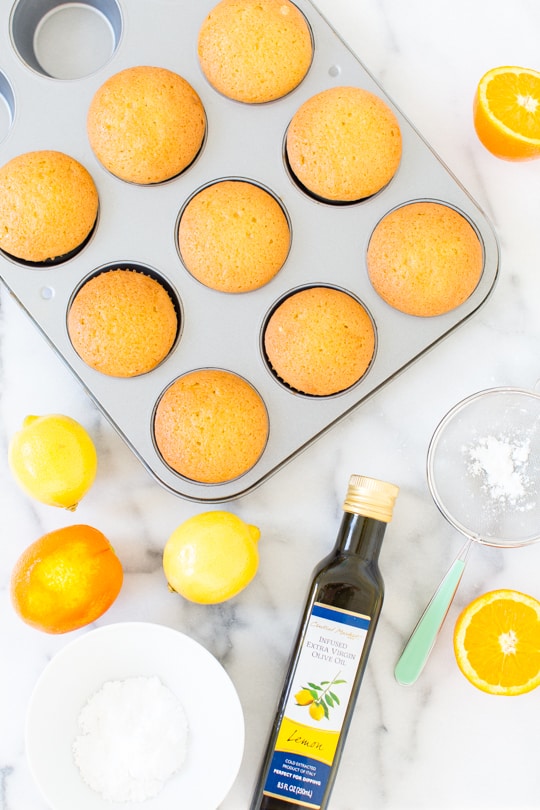 Ingredients (yields 9 cupcakes):
3/4 cup sugar
2 eggs
1/3 cup lemon infused olive oil
1/4 cup extra virgin olive oil
1 teaspoon vanilla extract
3 tablespoons of fresh squeezed orange juice
1 tablespoon orange zest
1 teaspoon baking powder
1/2 teaspoon baking soda
1/2 teaspoon salt
Confectioners' sugar for dusting
Parchment paper cupcake liners
Edible flowers and extra orange zest for garnishing (optional)
1 1/4 cups all-purpose flour, plus more for the pan
Preheat the oven to 350 degrees, and fill a cupcake pan with parchment liners.
Mix the sugar and eggs in together until well combined, and then add in the lemon and extra virgin olive oils, vanilla, orange juice, and orange zest into the mixture until well combined.
Sift together the flour, baking powder, baking soda and salt in another bowl, then slowly add in the dry ingredients to the wet mixture on low until fully incorporated.
Once completely combined, spoon the cake mixture into each cupcake liner about 2/3 of the way full, and bake for 20-25 minutes until the cupcakes have fully risen and are golden brown.
Remove from the oven and let cool, then use a sifter to sprinkle confectioner's sugar across the tops of each, and add a few orange zest sprinkles and edible flowers for garnishing.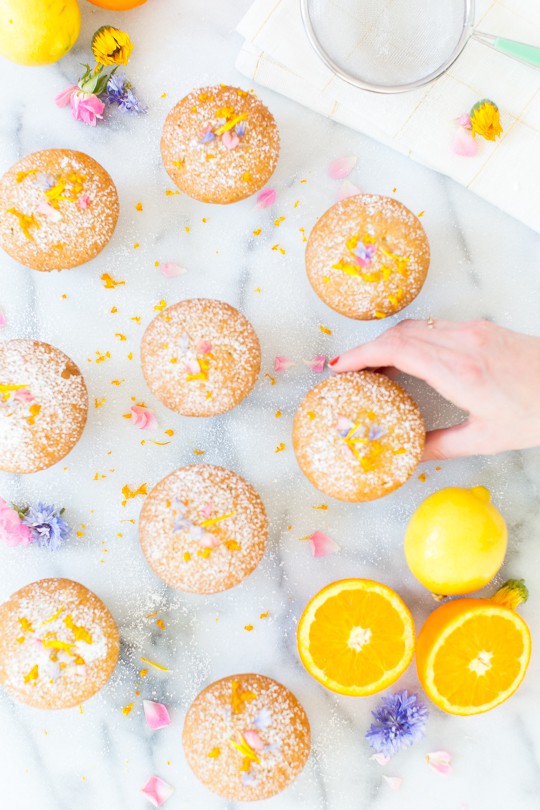 I also tell myself that the calories of mega doses of olive oil even out with regular cake because there's no icing on top, so if that's one of your main concerns too, do not fret! Plus a few extra calories is worth every ounce of this deliciousness, trust me! Have any of tried olive oil cake before and loved/hated it?!
This post may contain affiliate links which won't change your price but will share some commission using Shopstyle, Reward Style, and/or Amazon Associates.
Check out these other awesome posts!