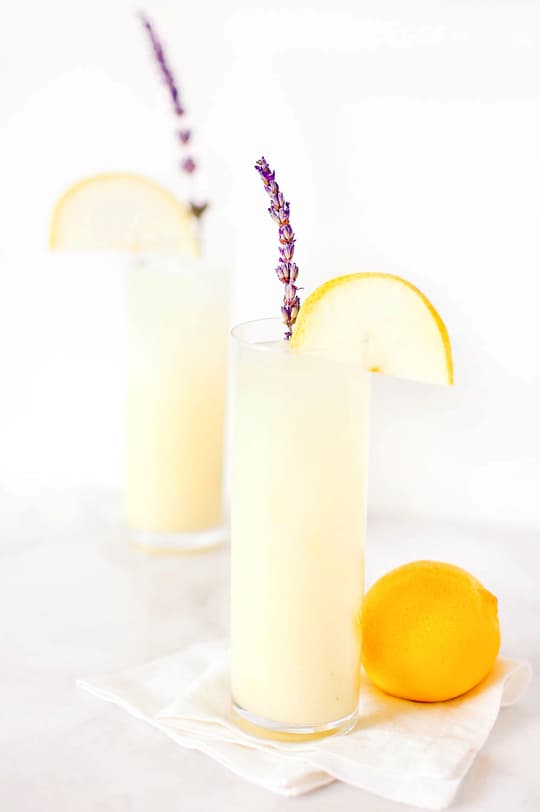 If the sweltering heat has got you down I, Ashley, have a potent potable today that will pick you right back up!
When looking for new cocktail creations, I love to stroll the farmers market to get inspiration. Summertime is by far my favorite time to gather local fruits and vegetables for both cocktails and meals. I like to focus on using in season ingredients which are SO much more flavorful, aromatic and vibrant at their peak, and with a little help from my willing husband, I came up with a winning combo: pear and lavender!
The combo of pear and lavender is not something I have tried before in a cocktail, but I can now attest that they are in fact quite a pair! Crisp, sweet pears and soothing, floral lavender are meant to be. When you add them to tart lemons and add in a splash of vodka for good measure, it makes one lip smacking lavender lemonade recipe for hanging in the Summer sun!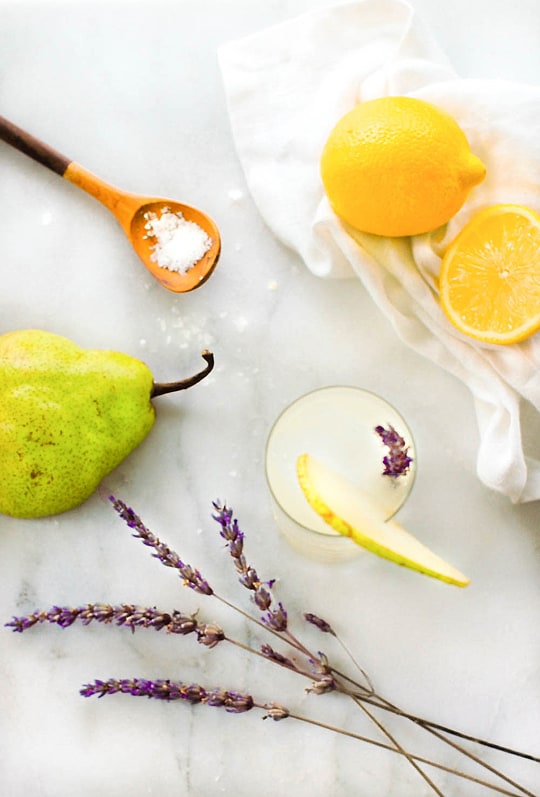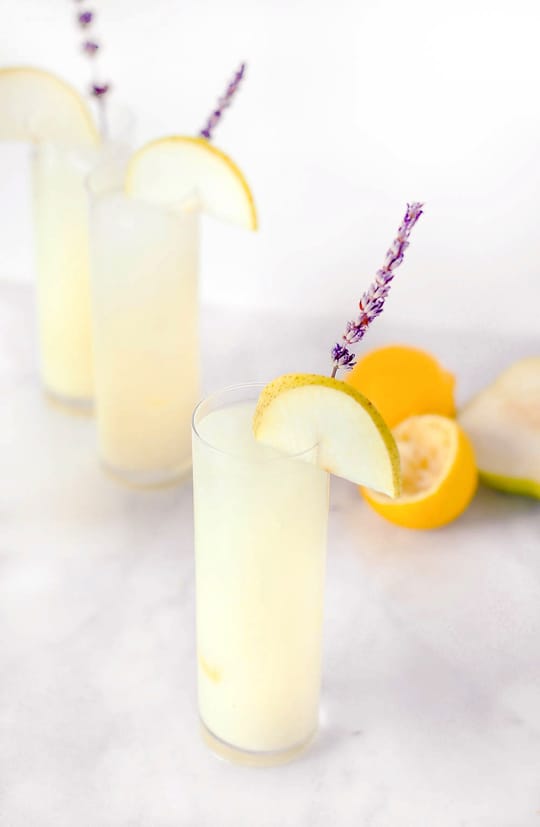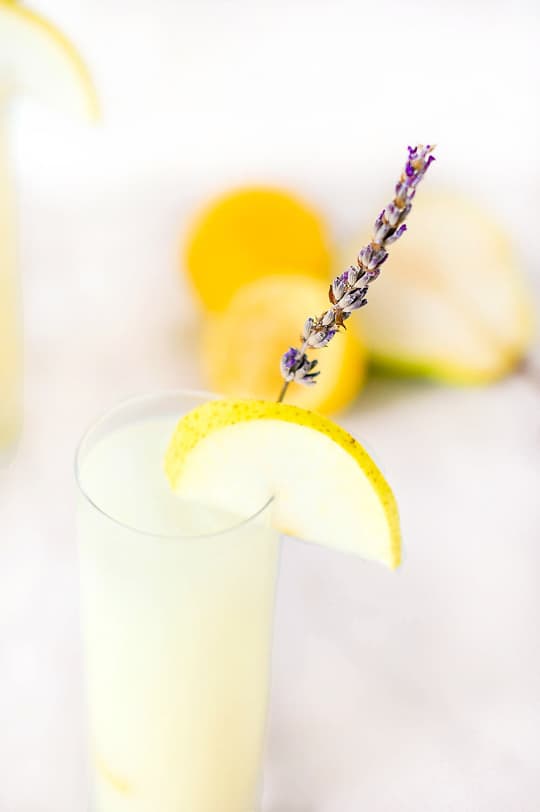 A pinch of salt balances out the tart lemon and the sweet simple syrup infused with lavender and even makes the sugar seem sweeter. The pears add a lot of natural sweetness as well which cuts down on the need for too much added sugar to the lemonade, so it's healthy, right?! In that case, go ahead and have two!
Ashley Rose Conway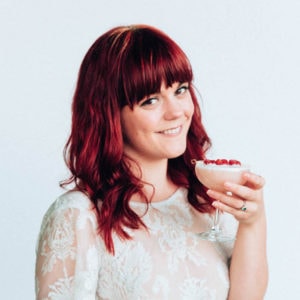 Ashley Rose Conway is head cocktail shaker, recipe developer, stylist & photographer over at Craft + Cocktails, a site devoted to the art of making & shaking.