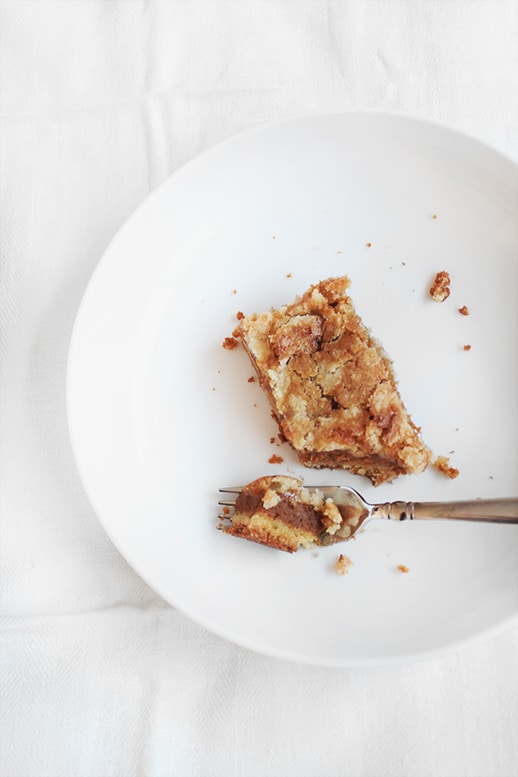 photos and recipe contributed by Molly of Almost Makes Perfect
It's October now — which for some means carving pumpkins and decorating the house with spiderwebs, but for me, when the fall comes all I want to do is bake pumpkin desserts. Pumpkin pie, pumpkin cheesecake, pumpkin mousse — oh man I love pumpkin.
Here is a recipe that not only takes 15 minutes to prepare, but it's easy enough to make a couple trays of — perfect for that last minute thanksgiving dessert. Or maybe just a backup batch for you in case your family eats the first one.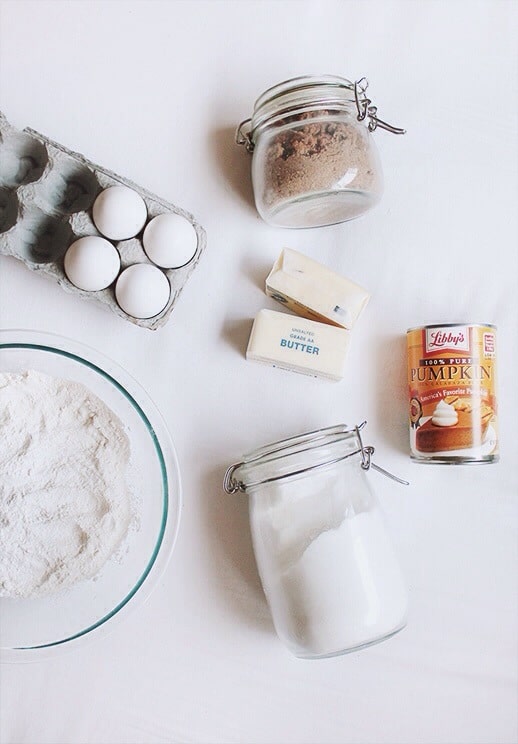 Ingredients:
1 box yellow cake mix
4 eggs
1/2 cup plus 4 tablespoons softened butter
1 (15 ounce can) pumpkin puree
1 cup white sugar
1/4 cup brown sugar
1 1/2 tsp ground cinnamon
Preheat the oven to 350. Spray or grease a 9×13 pan.
Reserve 1 cup of cake mix. In a large box, combine remaining cake mix with 1 beaten egg and 1/2 cup of melted butter. Mix well and pat into pan, covering the bottom surface entirely.
In a large bowl, mix the pumpkin, 3 beaten eggs, 1/2 cup white sugar, brown sugar and cinnamon. Pour over the crust.
In another bowl, combine the remaining cake mix with 1/2 cup sugar and 4 tablespoons of softened butter. Crumble over the filling.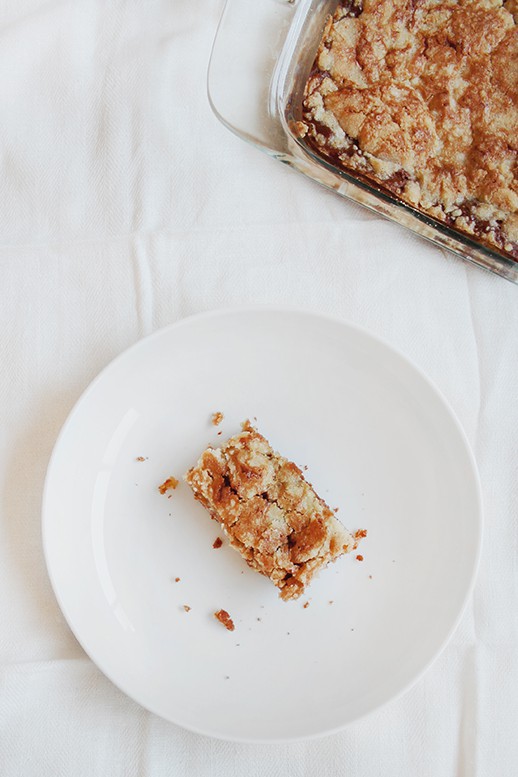 Bake for 40 – 45 minutes, until the crumble and crust look golden brown.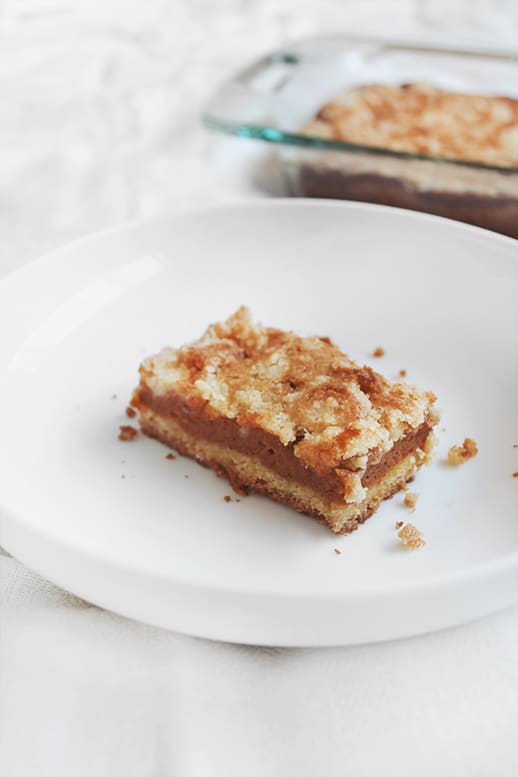 recipe adapted from here, photos contributed by Molly of Almost Makes Perfect