Five Ingredient Nutella Brownie — A no fail, five ingredient Nutella Brownie recipe you should always have on hand! It'll definitely satsify your sweet tooth.
I tried out a five ingredient Nutella brownie recipe a few weeks ago for a Super Bowl party. And they were SUPER easy to make, but didn't quite pack enough sweetness for me.
So I made my own little concoction. A few of you had asked me to share the recipe after my humble online bragging. Of course, I had to fulfill!
Don't worry, I spared you on the actual name. It technically would have been called my Five Ingredient Chocolate Espresso Nutella Brownies.
Try and say that three times really fast…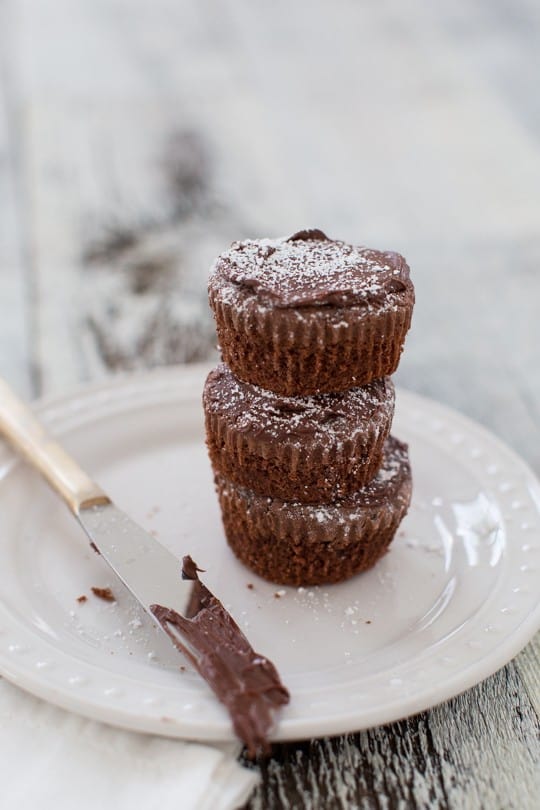 Ingredients Needed To Make Five Ingredient Nutella Brownies
1 tablespoon of espresso powder (optional)
1 cup Nutella
1 cup flour
2 eggs
1/4 cup milk chocolate chips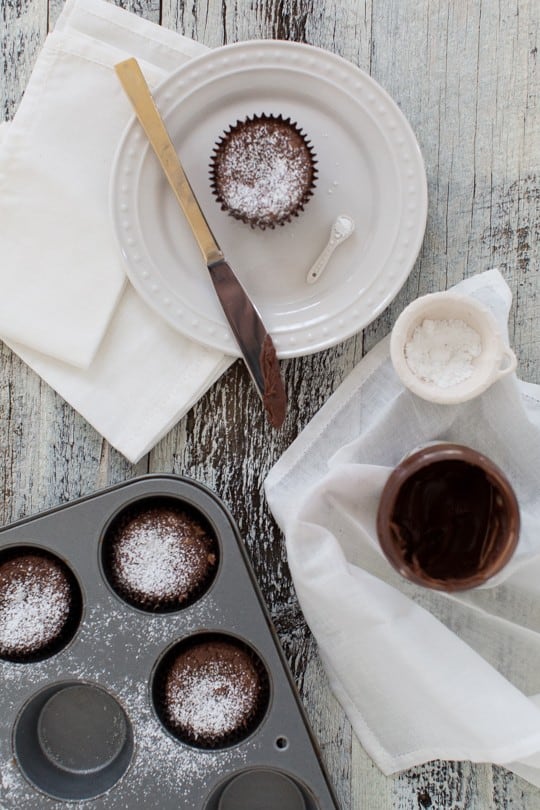 How To Make Five Ingredient Nutella Brownies
Preheat the oven to 350F.
Whisk together the Nutella and eggs.
Little by little add flour and espresso powder until completely blended, then stir in chocolate chips at the end.
Spoon the batter into a casserole dish or muffin pan and bake 8-12 minutes.
I made the mistake of overcooking the first batch, so be sure to keep an eye on them and remove them from the oven once you start to see the edges hardening/crusting up.
You actually want the middle to be a bit gooey!
Optional Brownie Topping Ideas
If you're really looking for a sweet taste, you can add a swirl of Nutella to the top as icing too!
Confectioner's sugar and maybe some chocolate chips are another nice touch.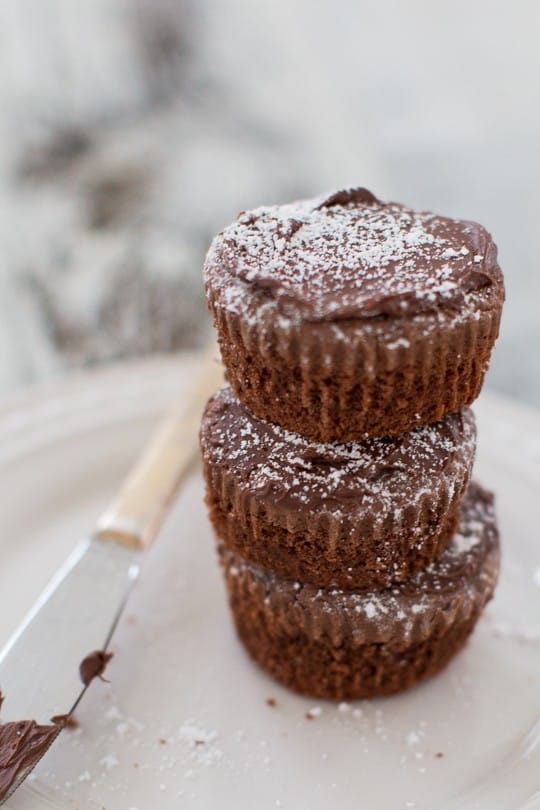 So what are you all up to this weekend? Anything fun I should know about?! If so, hope it doesn't require cable television.
We decided to get rid of ours and I had a verrrrrrry long hug goodbye with my DVR'ed House Hunters episodes. I miss you HH International, I really miss you.
Don't forget to share your Nutella Brownines with us on Instagram using the hashtag #sugarandclothloves. We always love seeing all of your creations! And if you're looking for more quick and delicious recipes you can find them all right here with a few cocktails to go along with them!