If you ever want to test your patience with self-control, then these baked cake donuts with chocolate glaze. These Incredibly light, fluffy donuts are coated in a thick chocolate glaze and sprinkles, and are delicious enough to challenge anyone's willpower. Thankfully, they are baked instead of fried —cutting down on both calories and fat so you can enjoy homemade donuts whenever the desire strikes.
If you like cake donuts, then you will love this baked version. While a donut pan makes the process incredibly easy, you can also free form a donut ring on a baking sheet lined with parchment paper or a silpat, too. It's tempting to do so, but only fill the donuts 2/3-3/4 of the way full, otherwise you will end up with an overflow of batter and they'll lose their shape.
I, Alex, love these best served when slightly warm from the oven, with extra chocolate frosting!

MY LATEST VIDEOS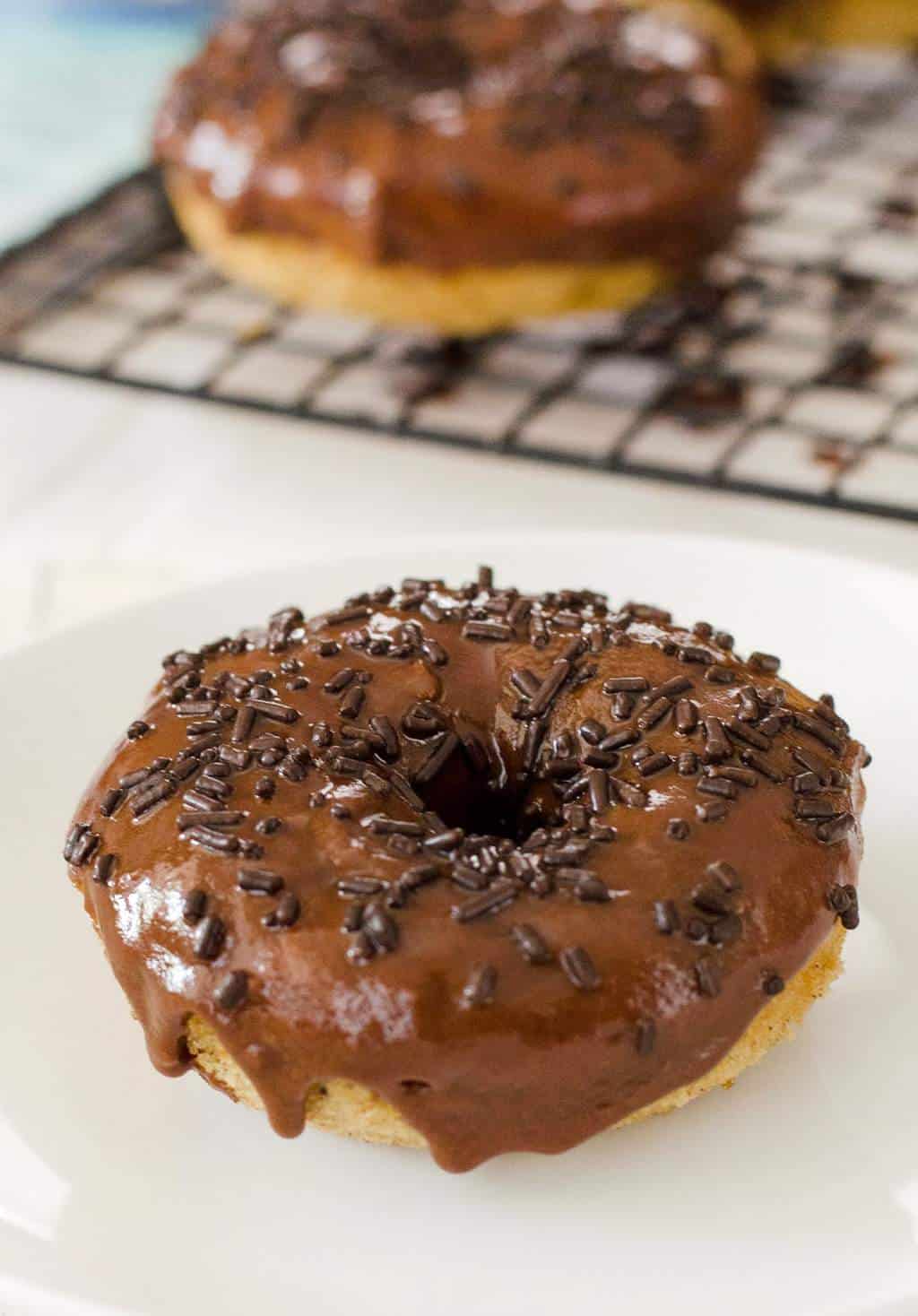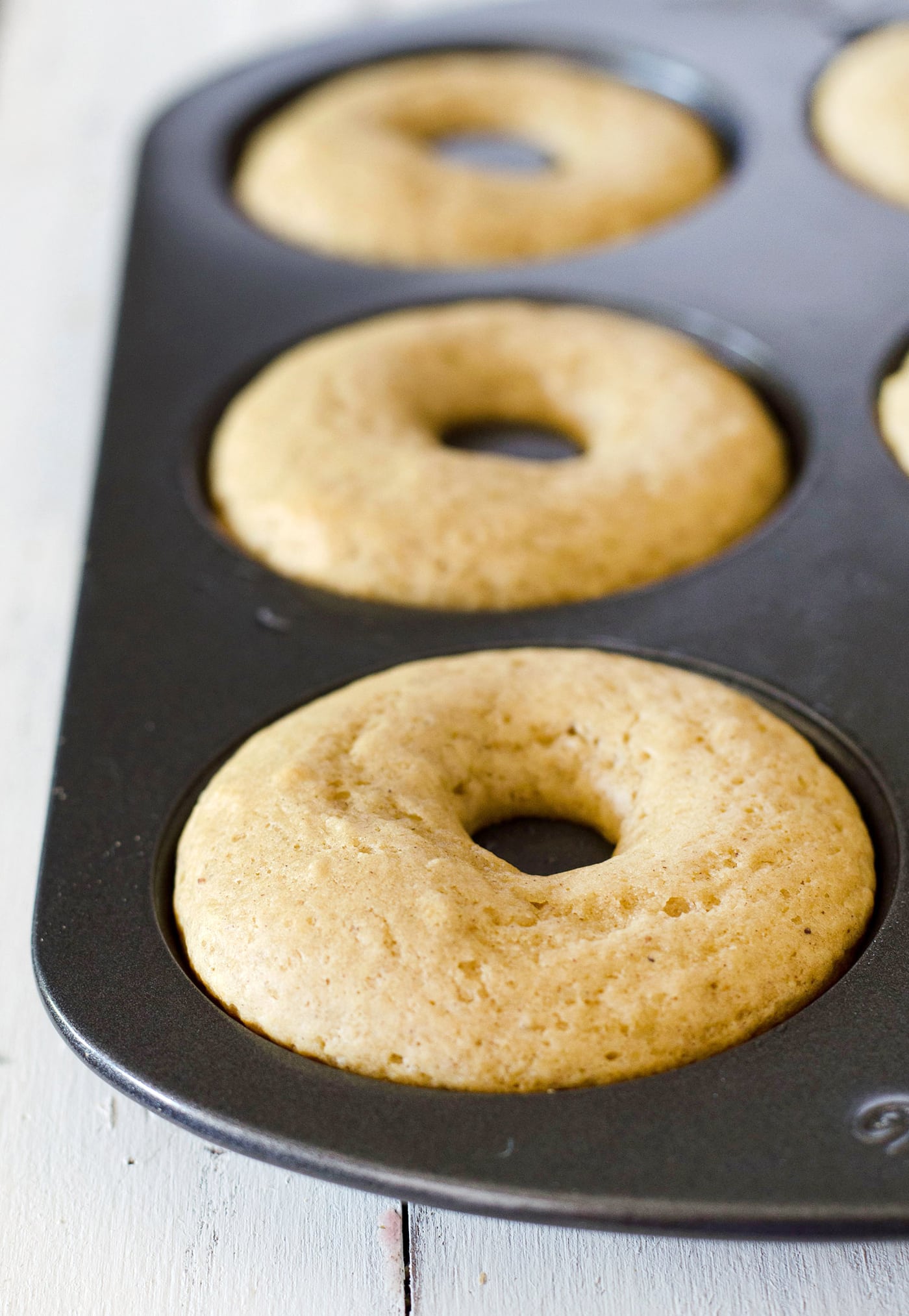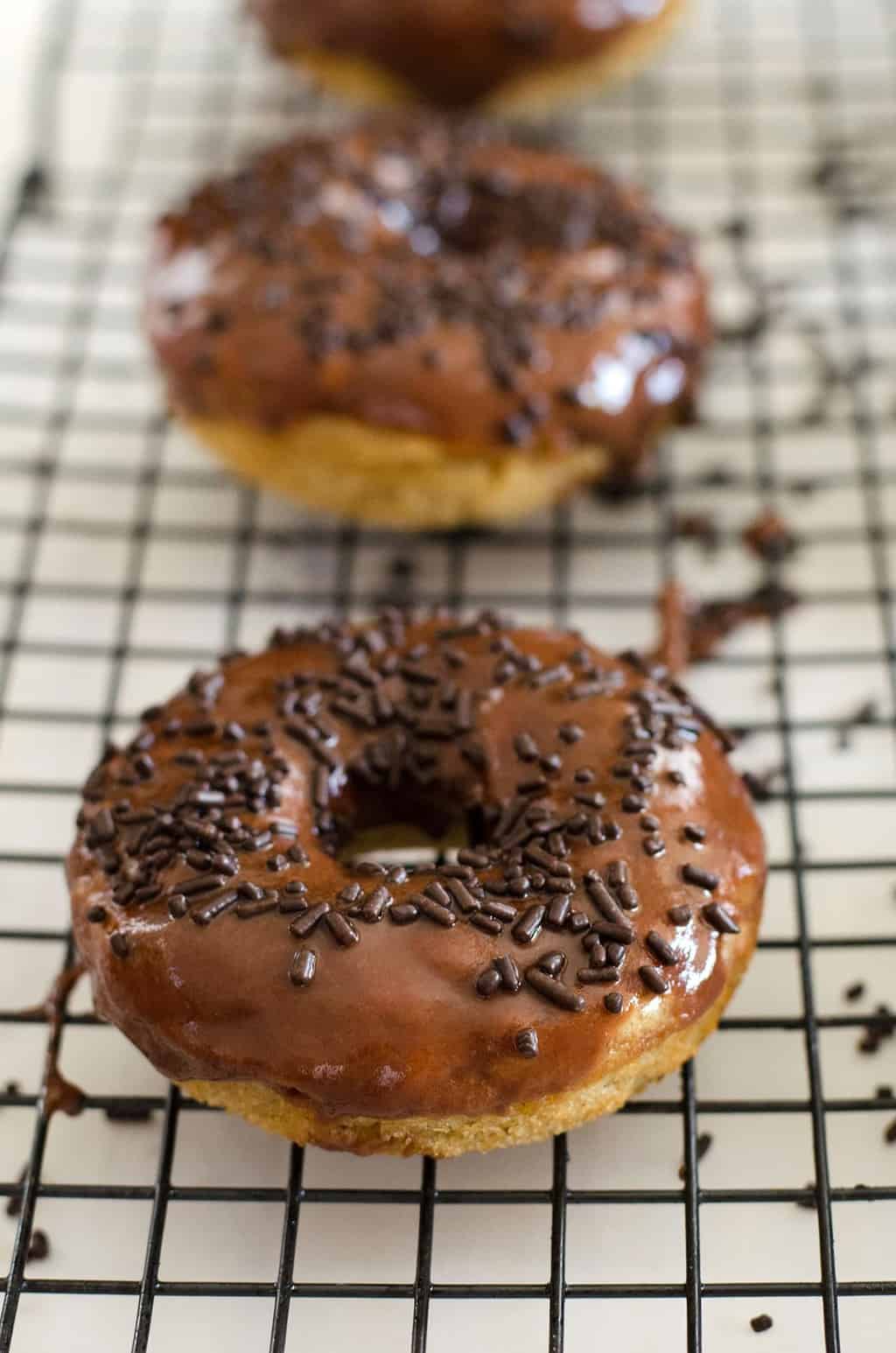 Make the chocolate frosting while the donuts are cooling. As soon as the donuts are cool enough to handle, frost. These taste best the same day, but will keep in a covered container at room-temperature for up to 2 days.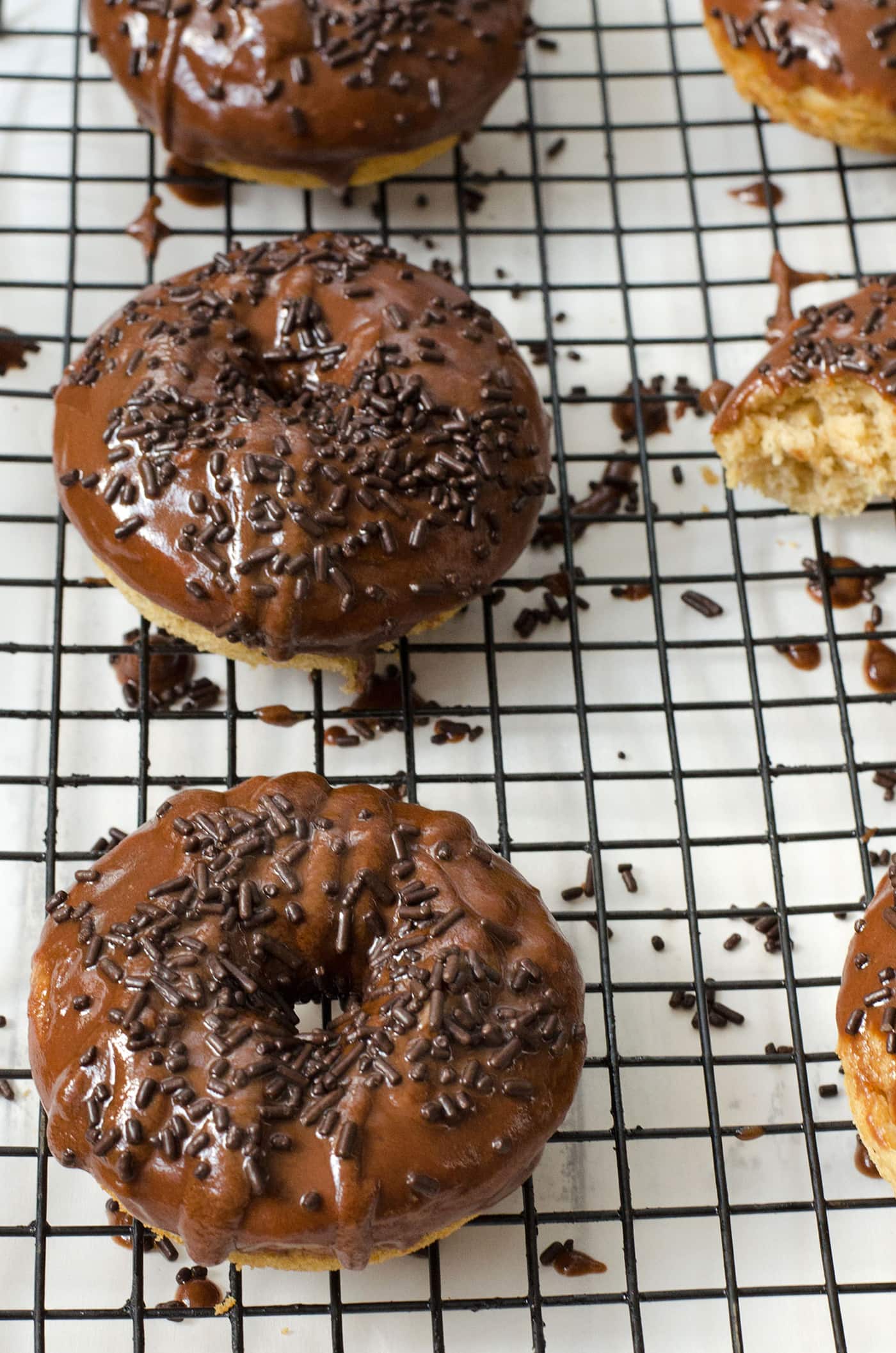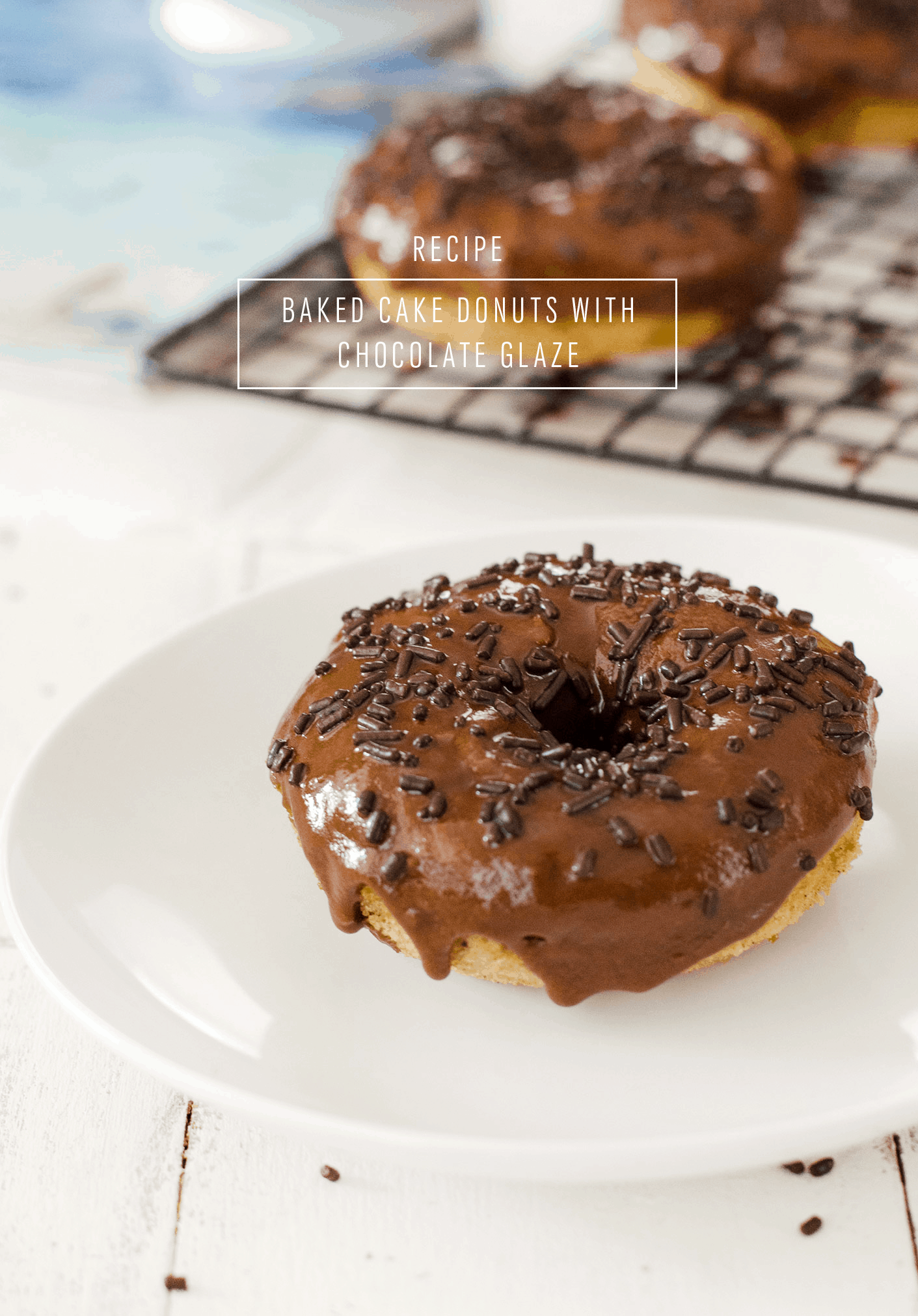 Do you have a staple homemade donut recipe that you always go to? We'd love to know your secret! Baked is always the way I love to go, though.
This post may contain affiliate links which won't change your price but will share some commission using Shopstyle, Reward Style, and/or Amazon Associates.
Alexandra Caspero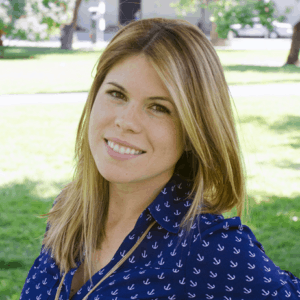 Alexandra Caspero is a Registered Dietitian and yoga instructor with a passion for travel, pasta and avocados. Her blog, Delish Knowledge, focuses on making whole-food eating deliciously simple.
Check out these other awesome posts!