I like to consider these easy cinnamon sugar donuts my foolproof recipe! With only four ingredients and less than 5 minutes of prep (for real!), I, Alex, can enjoy homemade donuts whenever the craving strikes.
This is the recipe that my mom used when we were growing up, a lazy response to kids begging for donuts on weekend mornings. I'm partial then to cinnamon sugar, her topping of choice, but any glaze or frosting will do…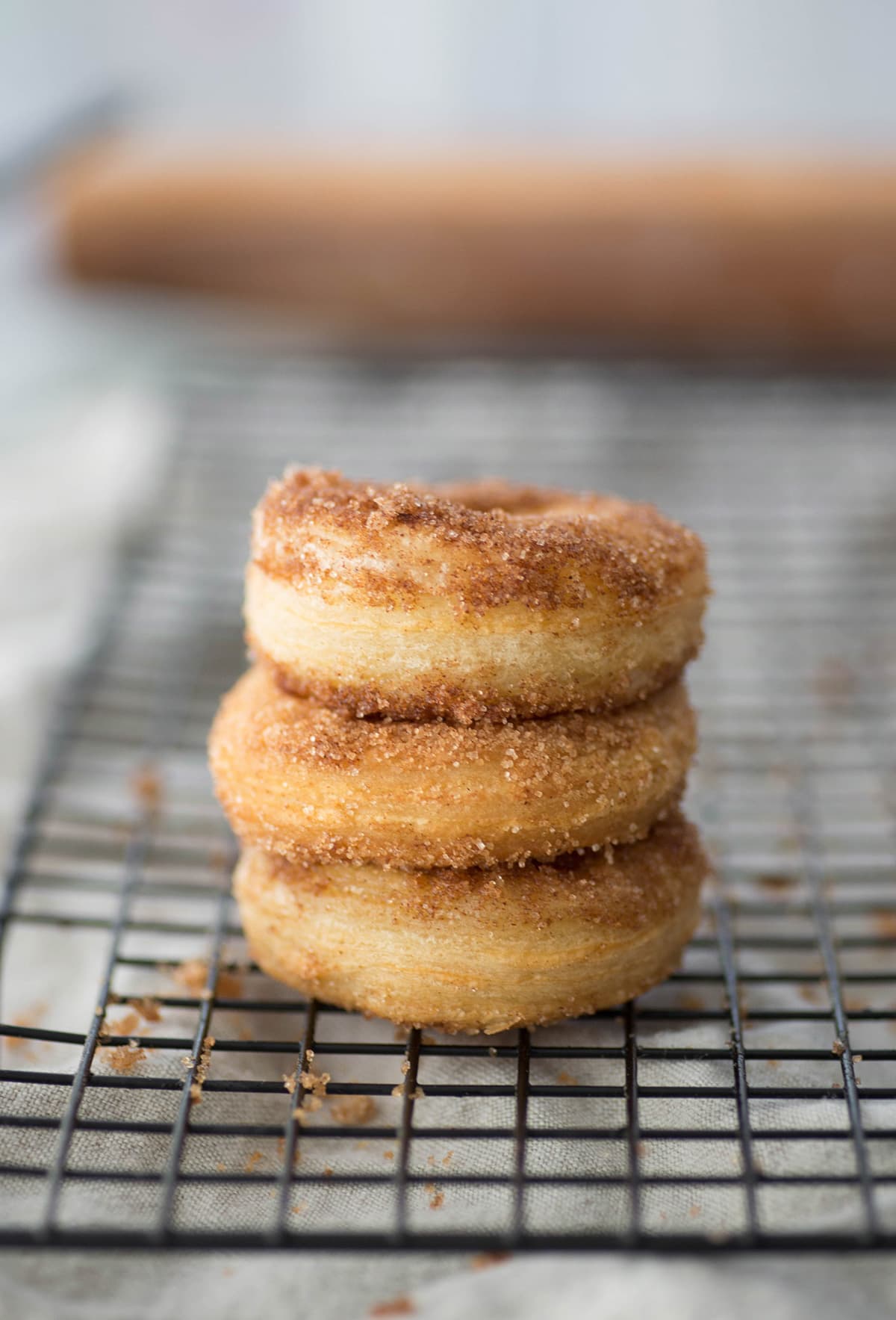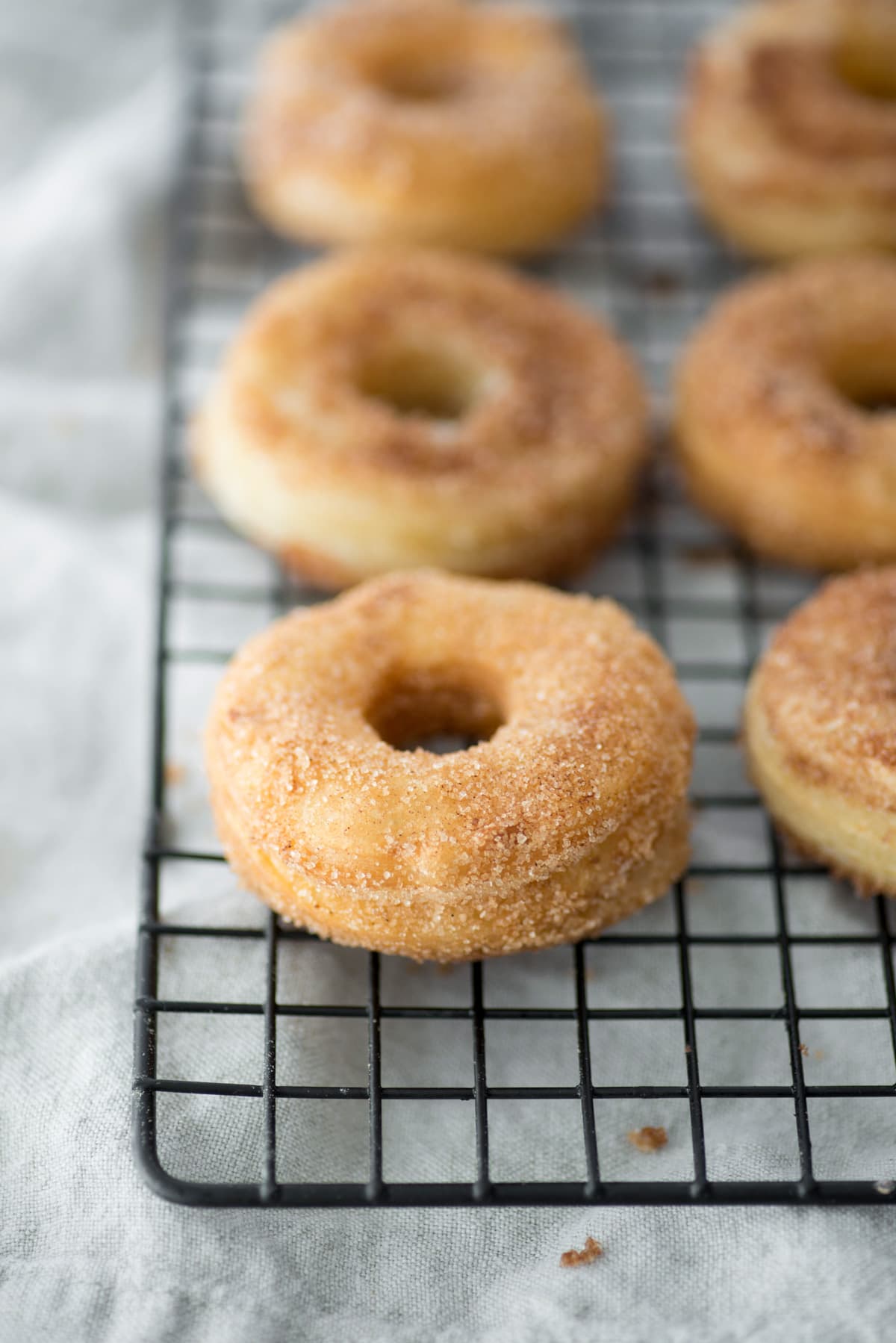 You can save time whipping up homemade batter and use puff pastry instead. Thaw the dough, then roll out and brush with egg wash. Don't skip this step, it's a must to hold the layers together and without it, the donut will fall apart in the fryer. Then, fold back over and cut into donuts. I used a biscuit cutter set for my holes, a large one for the donut and a mini one for the hole.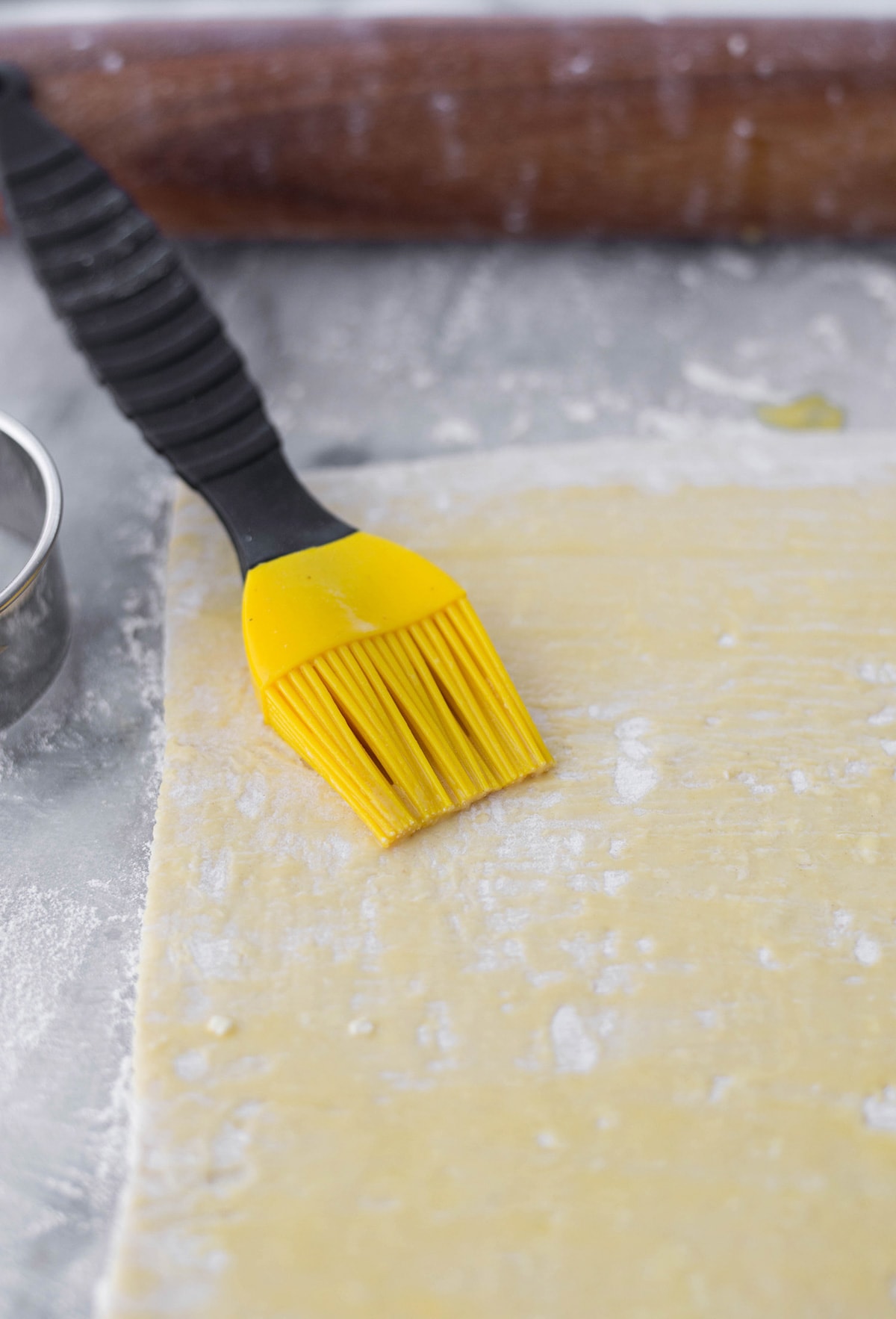 I've tried these both baked and fried and it's no surprise that fried is the clear winner. It's donuts after all, no one expects them to be health food. Even as a dietitian, I believe that you should enjoy junk food the way it was intended to be on occasion. I love that this recipe only makes six, the perfect amount for a small gathering. Lastly, make sure your oil is hot enough before frying. Otherwise, you'll end up with dense hockey pucks.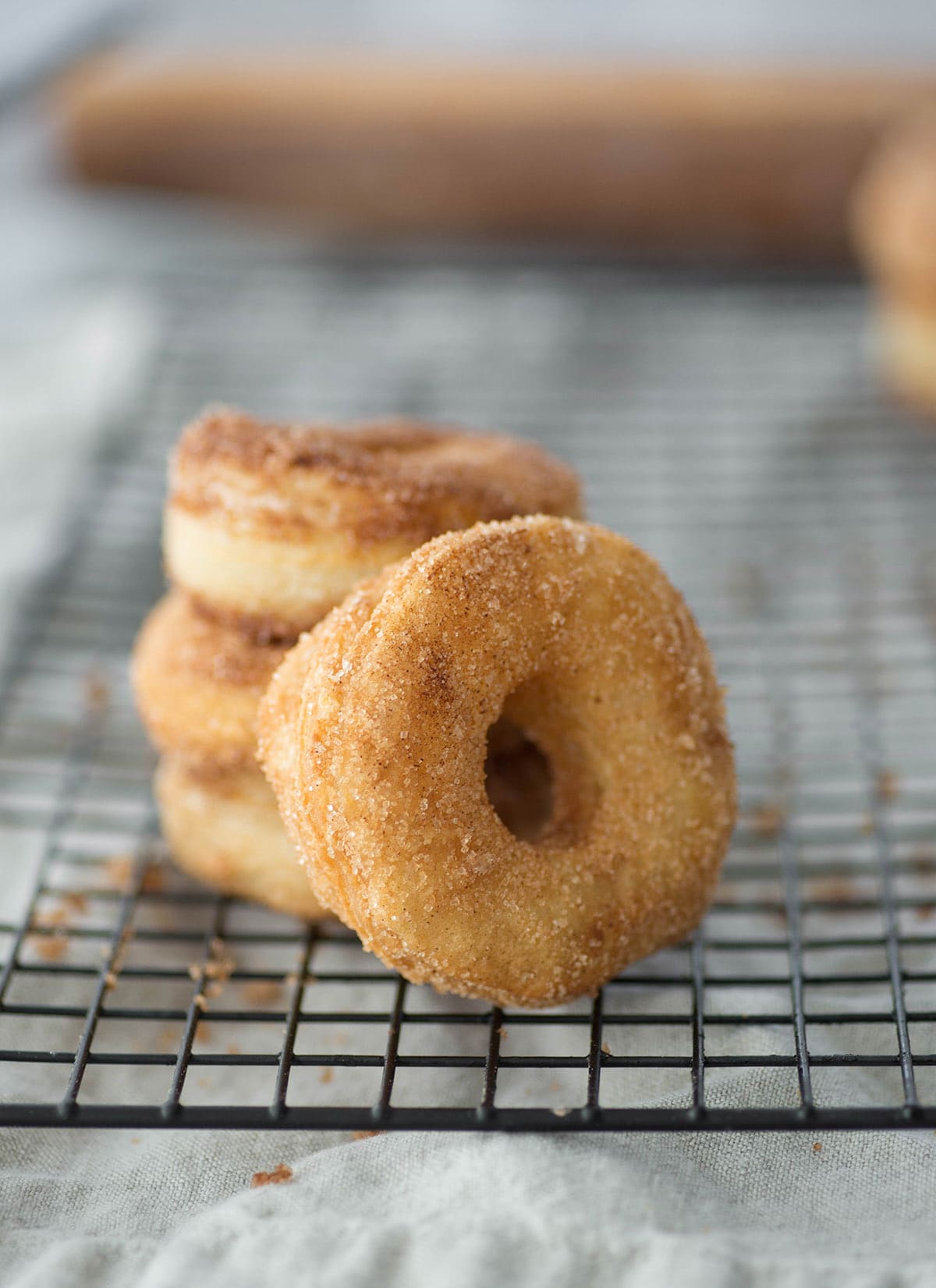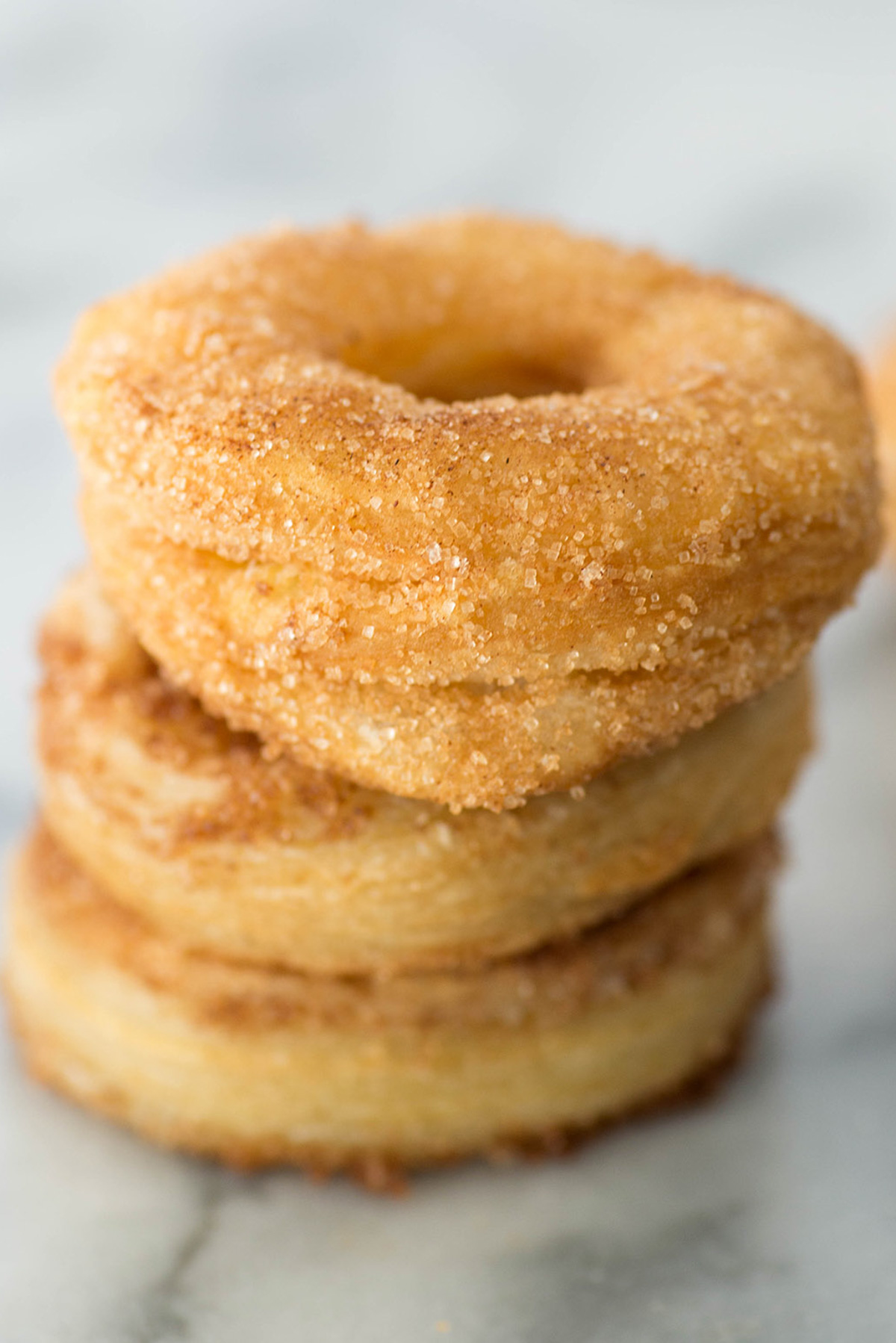 I suppose these are similar to a cronut, that infamous cross between a donut and a croissant, though I've never actually tasted one myself. Whatever you call them, you'll love this take on flaky, golden fried donuts.
Alexandra Caspero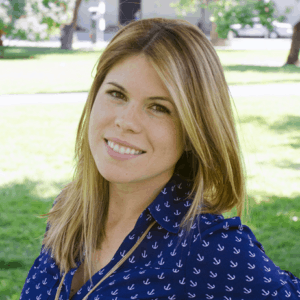 Alexandra Caspero is a Registered Dietitian and yoga instructor with a passion for travel, pasta and avocados. Her blog, Delish Knowledge, focuses on making whole-food eating deliciously simple.