It's about that time to bust out your "I'm here for the snacks" football game day t-shirts! I feel particularly pressured to iron mine this time around since Houston is playing host to the big game, and not only will my shirt be sharp, but my table spread will be, too. To share the stress-free game day love, I'm showing you how to make DIY football coasters and placemats, plus a few other fun touches to help you score with DIGIORNO pizza.
I'd also like to take this moment for a quick public service announcement on how creating designs with pepperoni is truly an art form. If you've ever done this before, then you know what I mean! In case you haven't, you're in for a treat when you scroll to see my pepperoni "football", haha!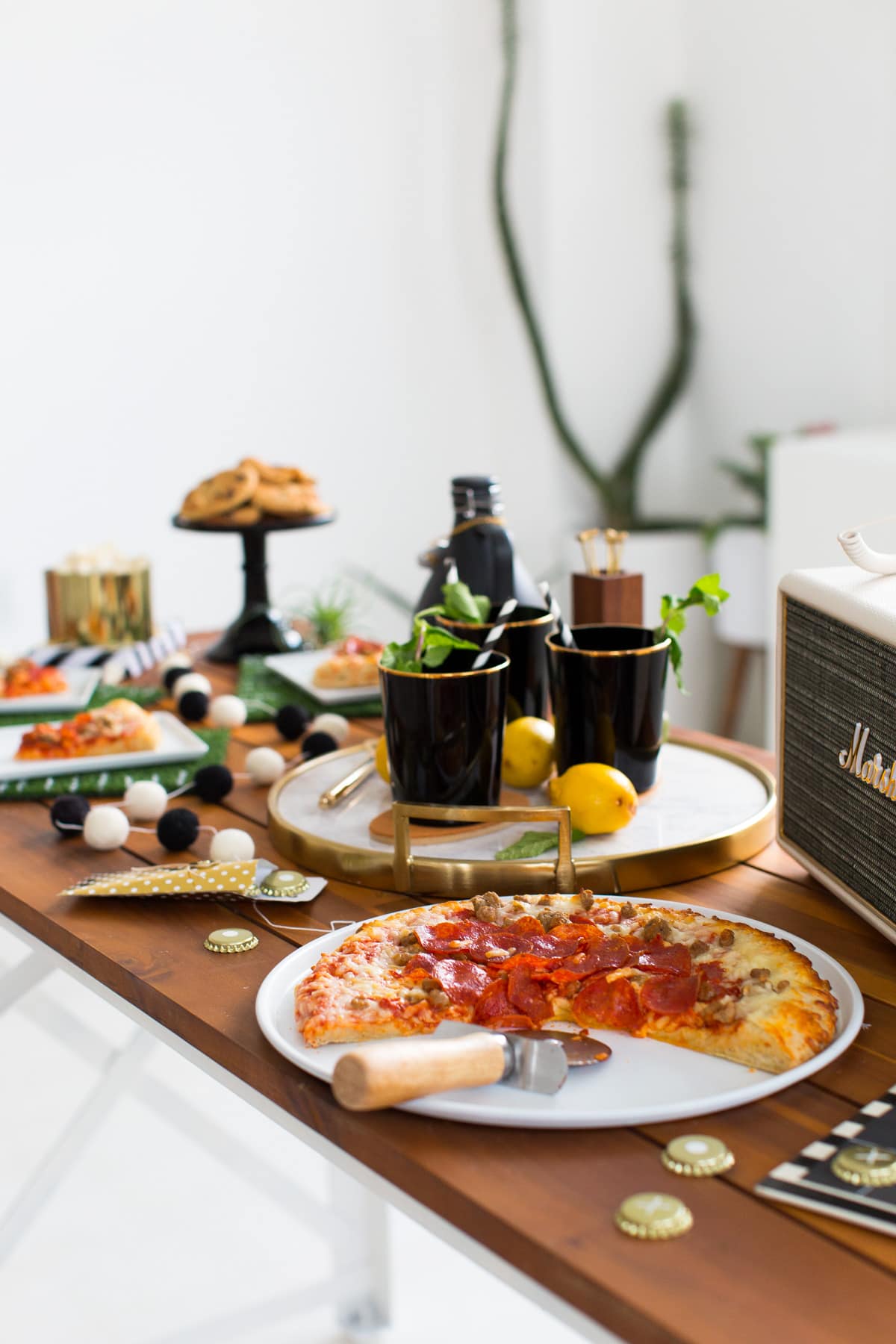 I'm sure it comes as no surprise that I tend to struggle with gender neutral décor (ha!), and for football, I usually stick to  black and white, natural elements (like airplants or faux grass), woods, and marble. I've also learned to forget worrying about the little details, and aim for easy finger foods and overall ambiance. I'll still squeeze in extra effort with items that can be used over and over, like the turf placemats and coasters, but you won't find any intricate, painted macarons that would go unnoticed by a game day crowd anyways.

MY LATEST VIDEOS
My new rule for football season is: if it isn't obvious or big enough to notice right away, it isn't worth it. A great example is an attempt at jumbo pepperoni art.
The quick summary is: DIGIORNO pizza that's piping hot and crispy, straight from your oven in about 20 minutes? Nailed it. Fresh-baked taste that can only come straight from your oven to help you rise to the occasion? Check. Putting more into crafting the DIGIORNO pizza that helps you rise to any occasion to ensure you and your guests get more out of game day? Double check. My actual winning on the pepperoni artwork? Not so much…
If you squint though, you can totally tell there's a football there right?! Not to worry, the DIY's will totally get the football message across..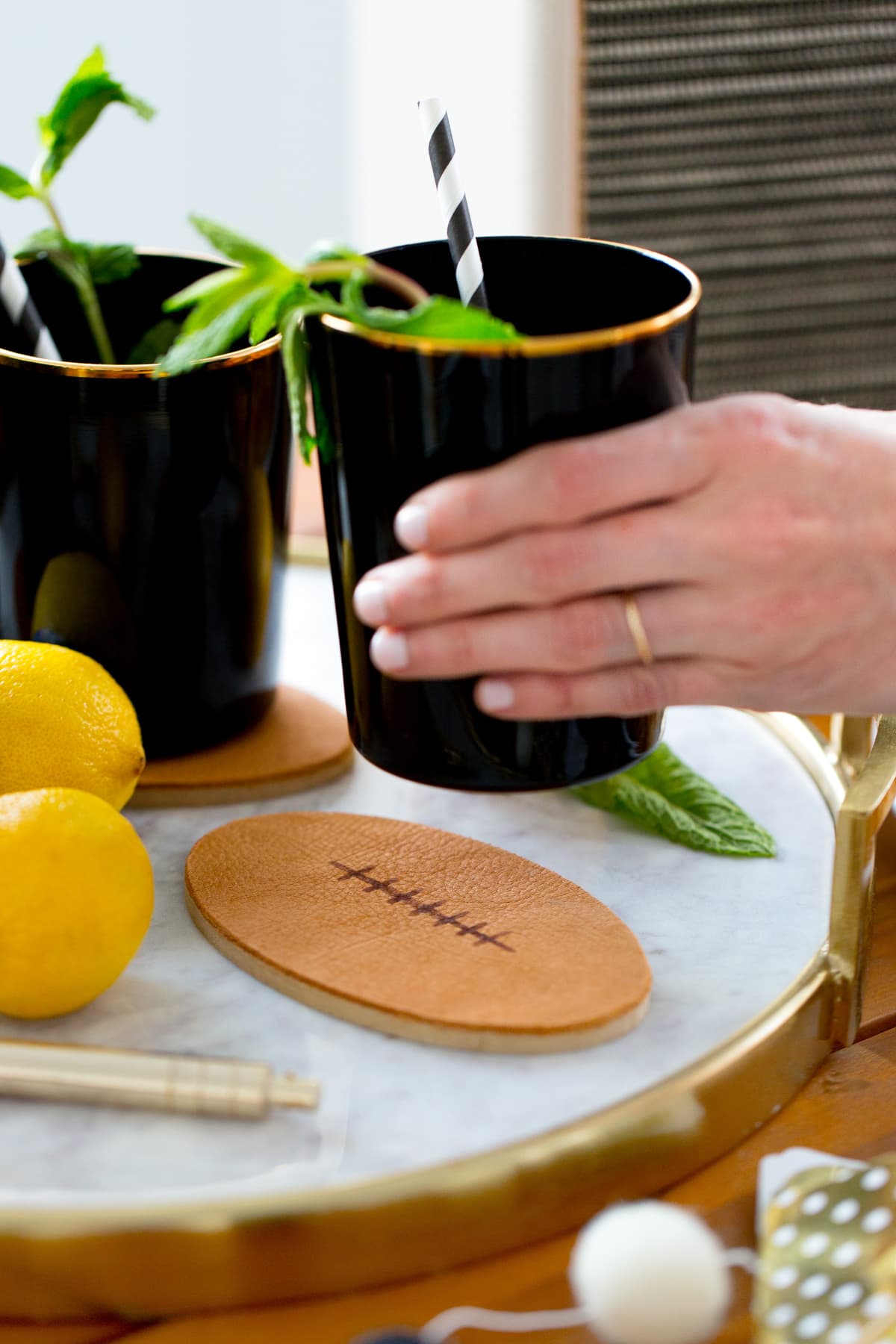 DIY Leather Football Coasters
Foam brush
Scissors
Brown permanent marker
Beveler (optional to make the edges of leather smooth)
To make the coasters, brush a fair amount of craft glue onto one side of the oval plaque with a foam brush. Place a piece of leather over the glue and let dry completely.
Trim the excess leather around the edges, and used a brown permanent marker to draw the football threads down the center.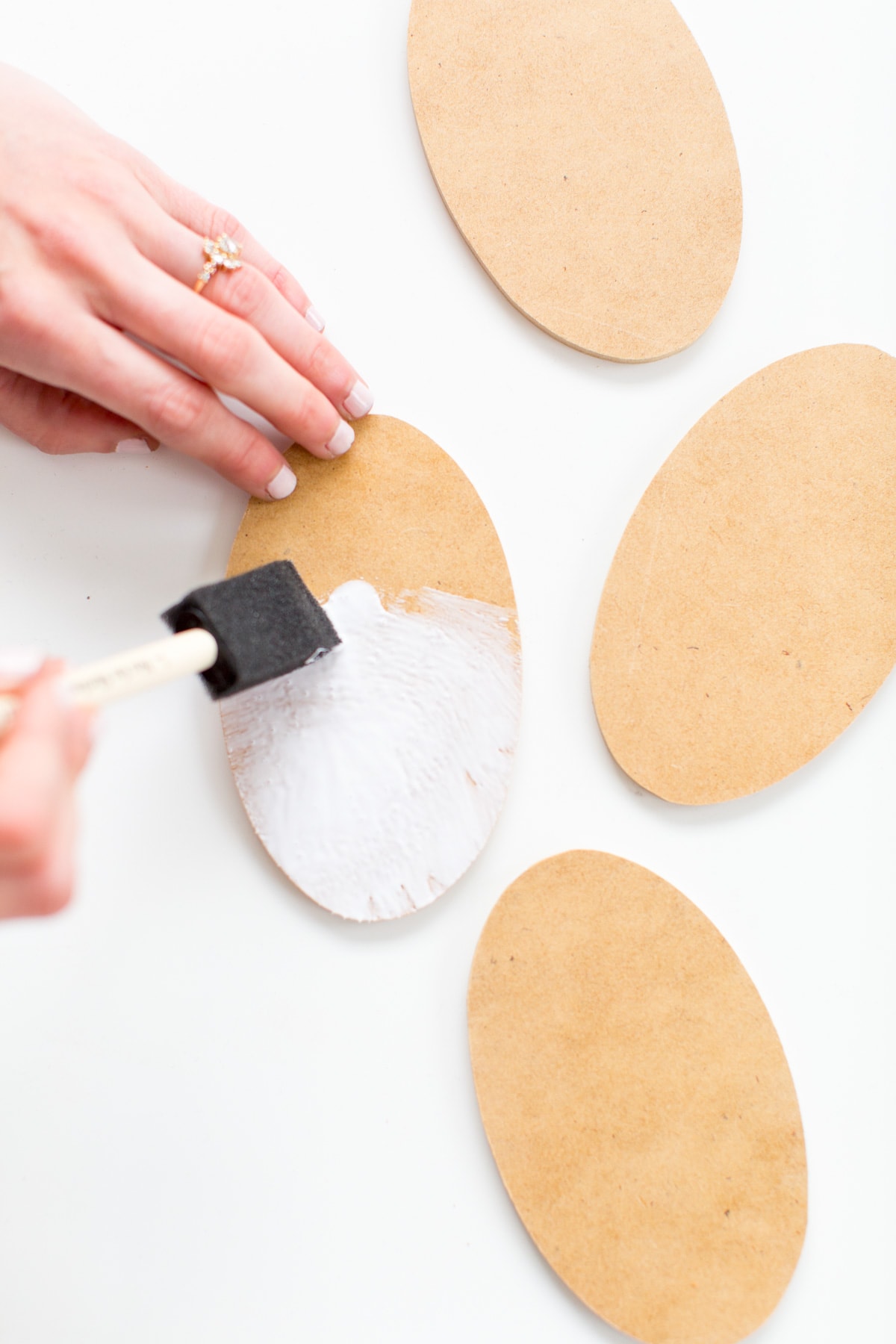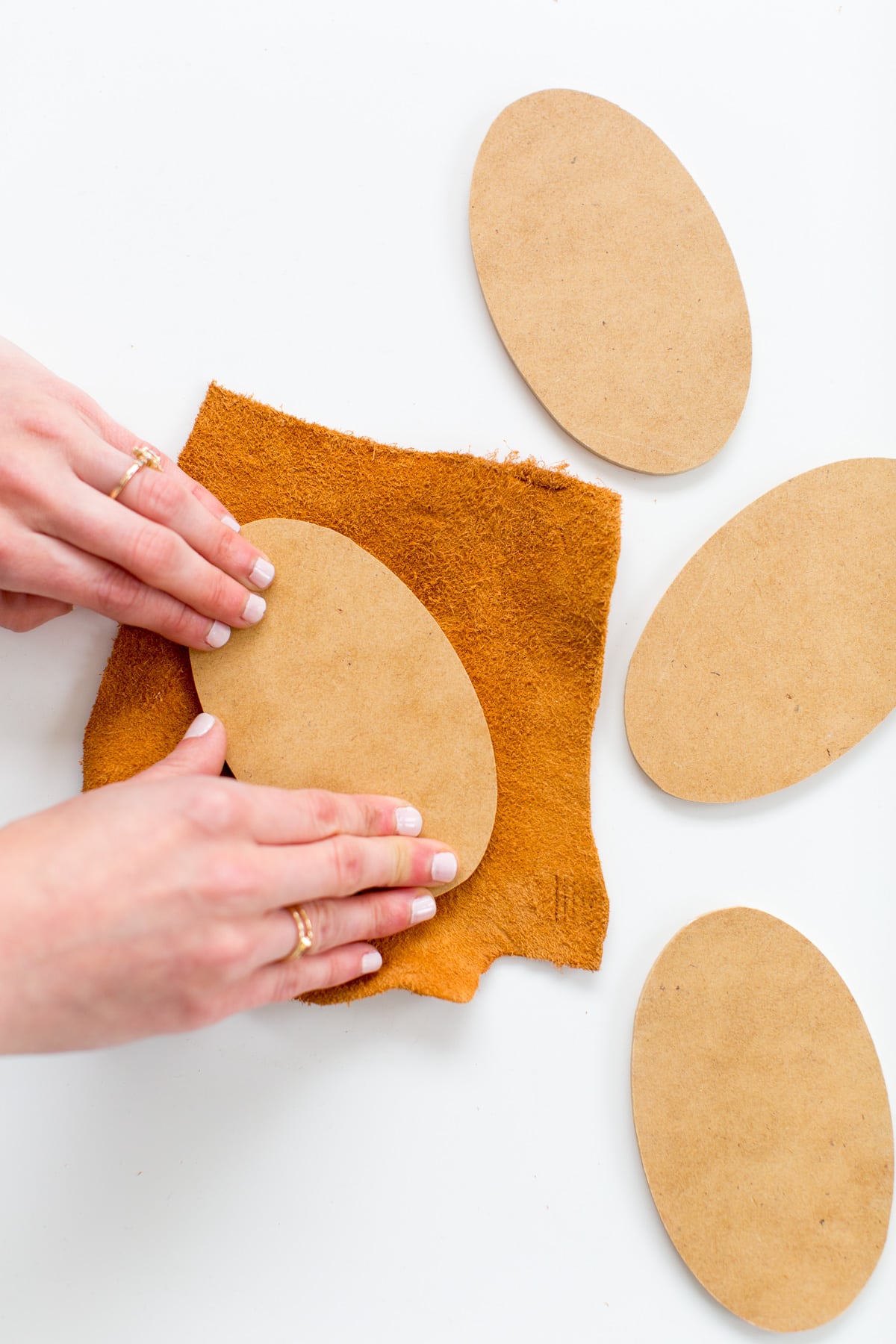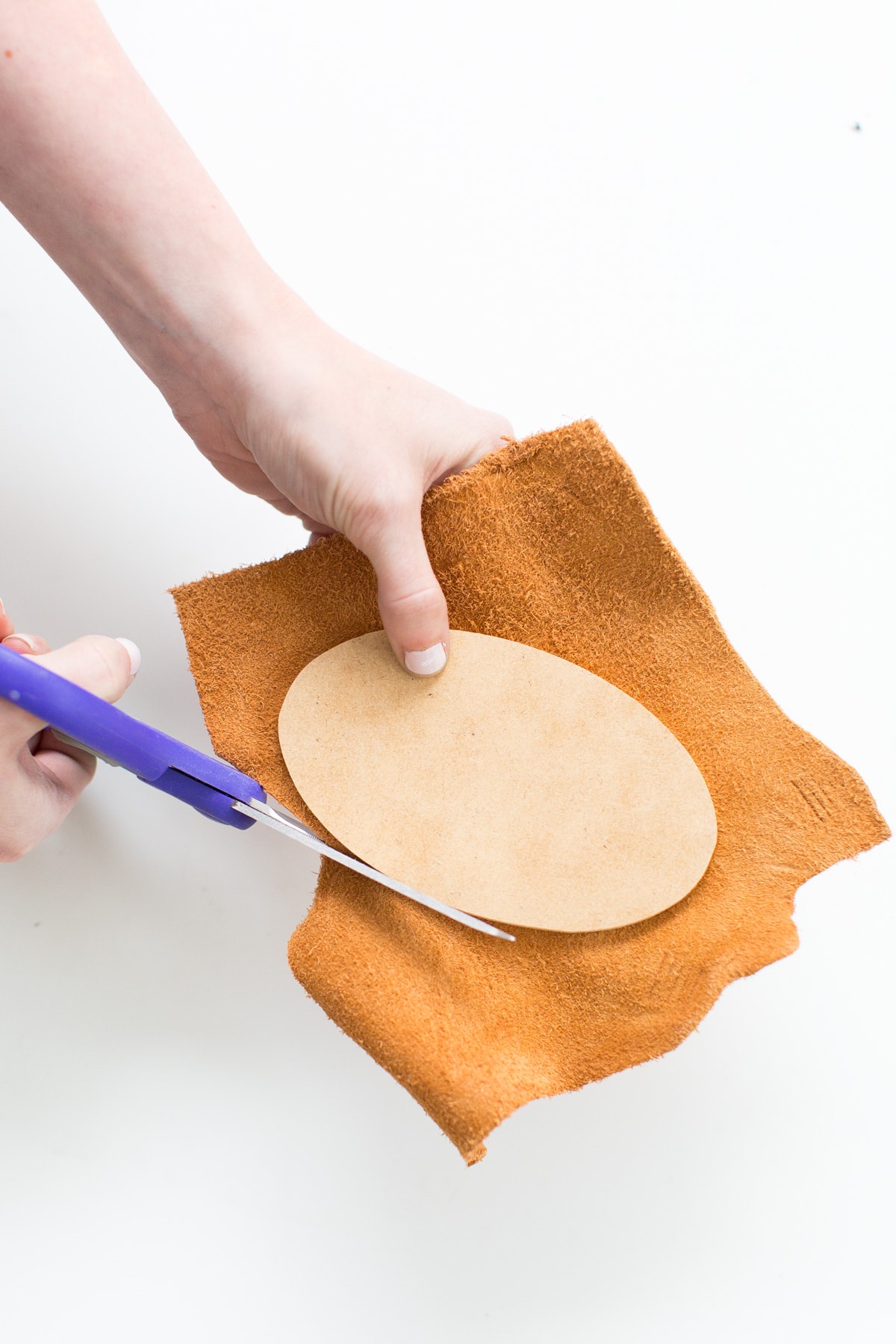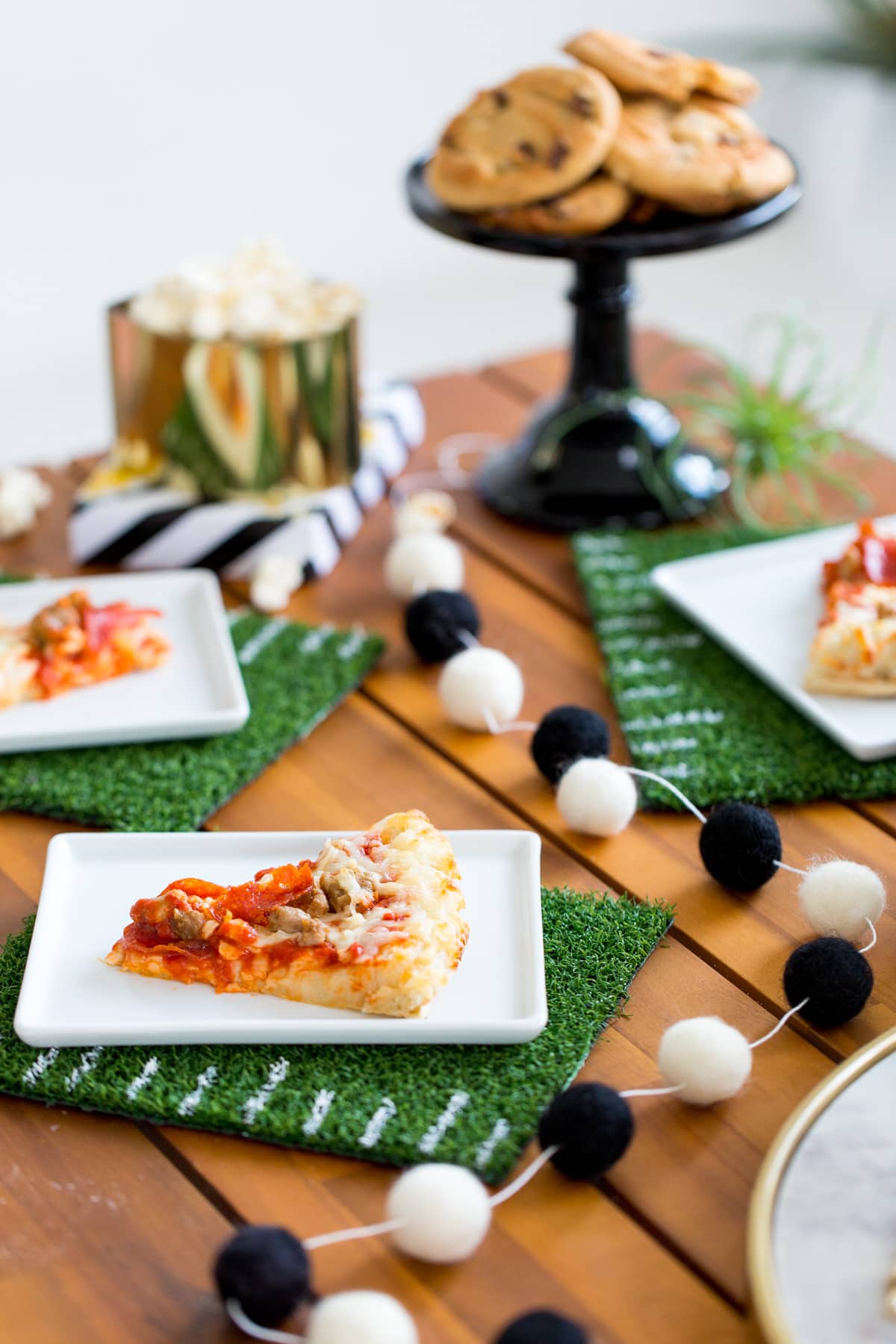 DIY Turf Football Placemats
Scissors or box cutters
Paint brush
Cut the astro turf down the size of rectangle placemats that you'd prefer, then use a thin paint brush and white craft paint to paint lines along the edge. I opted for just painted on one side because I thought it was just enough, but you're welcome to paint both sides, add yard numbers, etc! Naturally they're perfect for serving your pizza slices, too.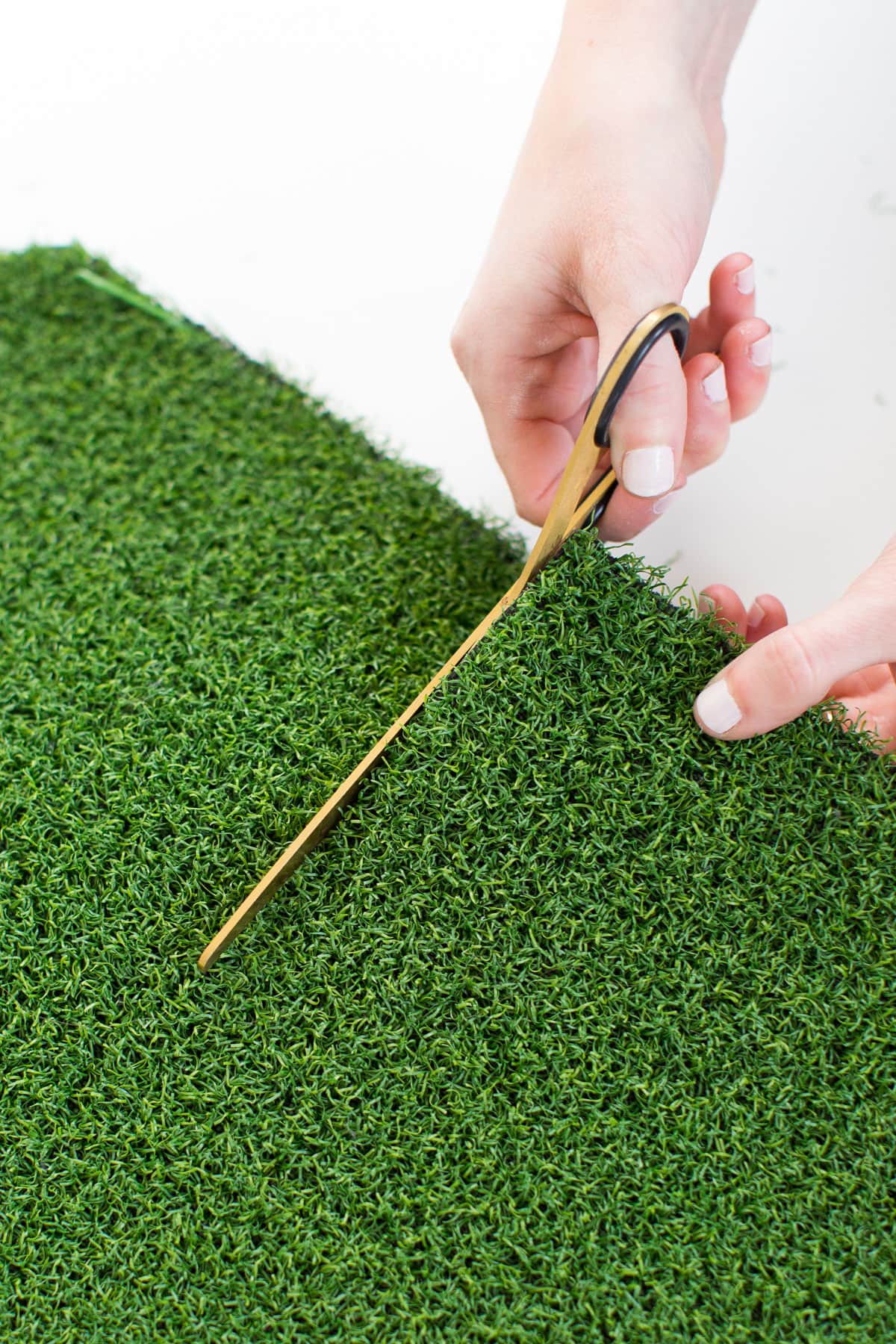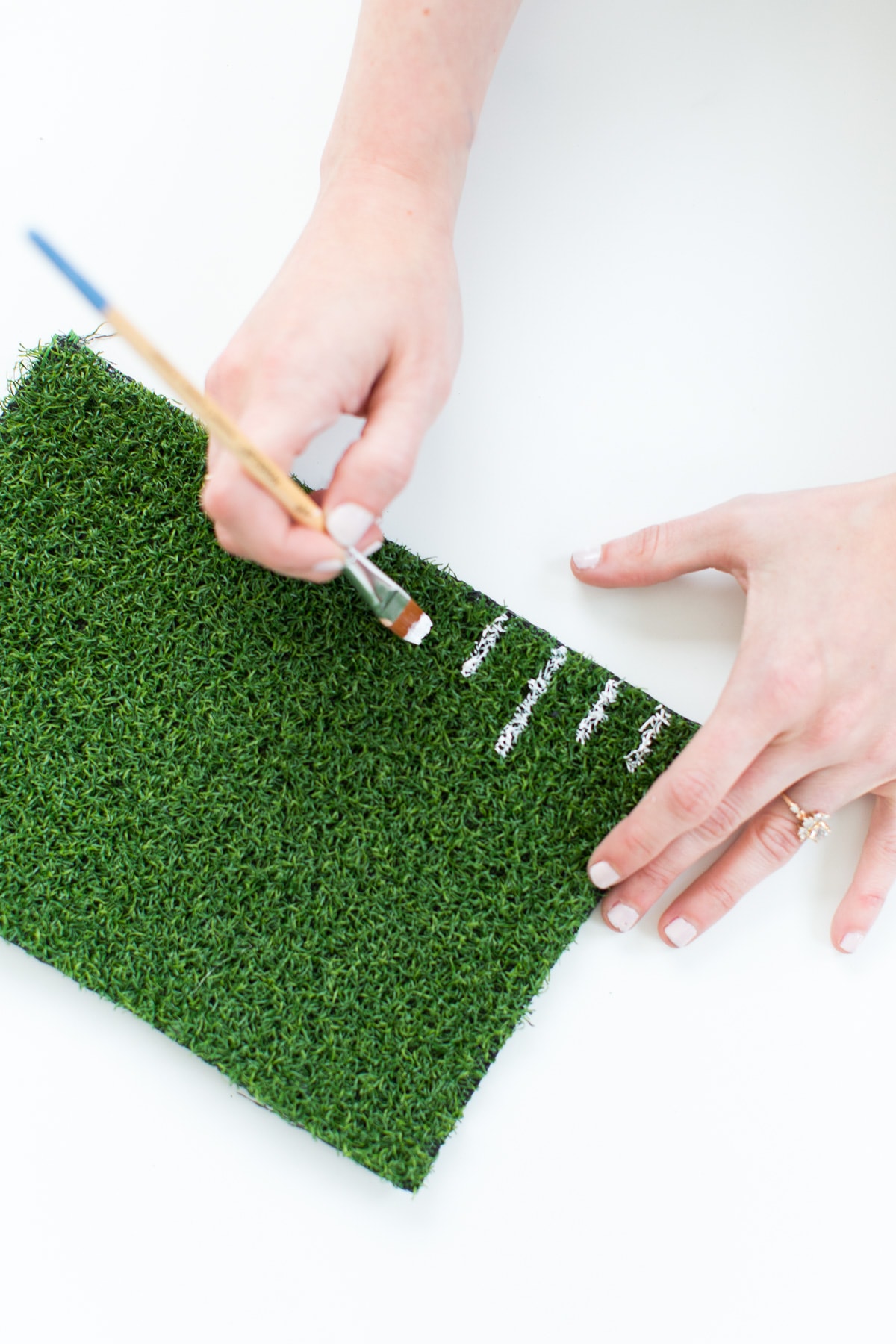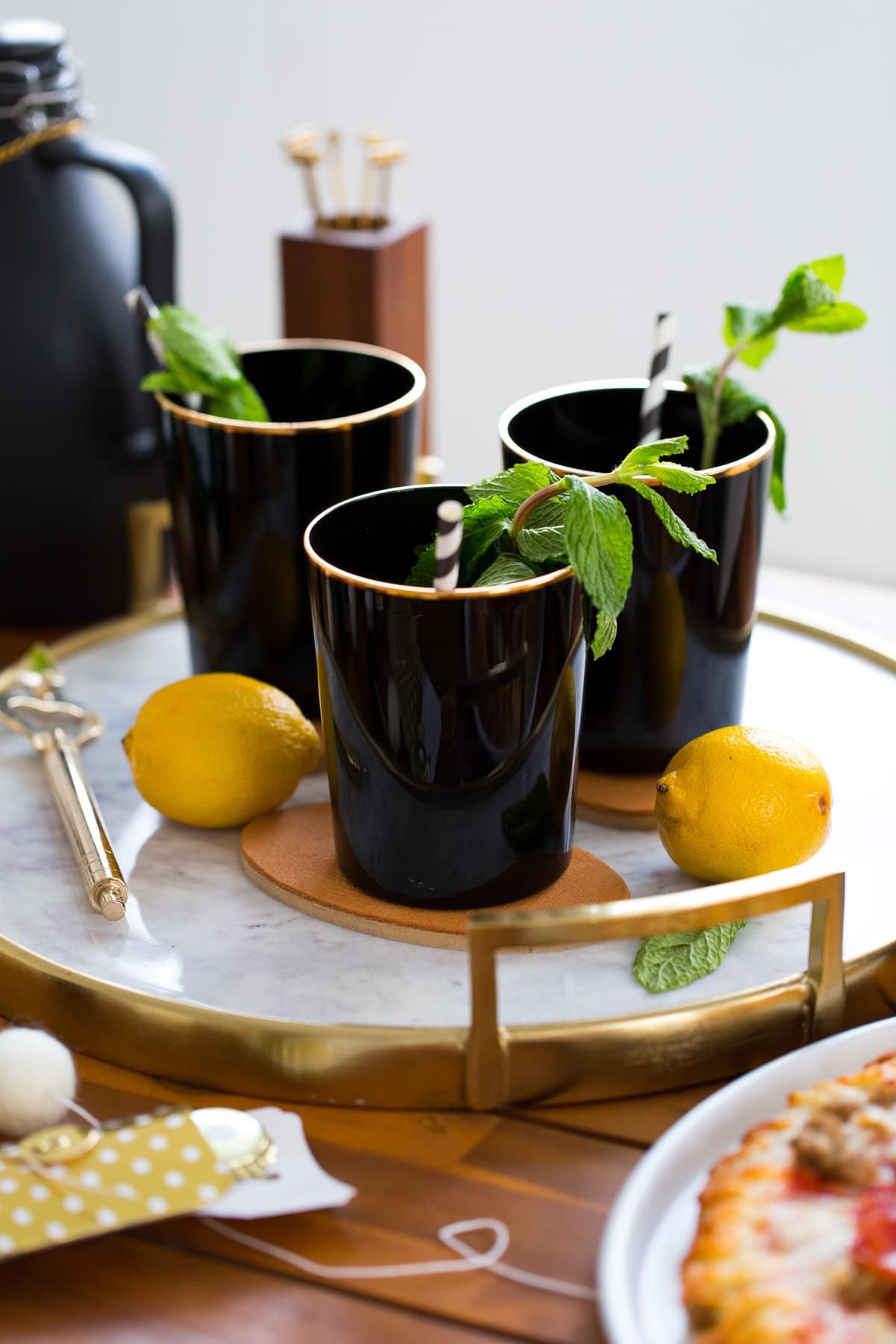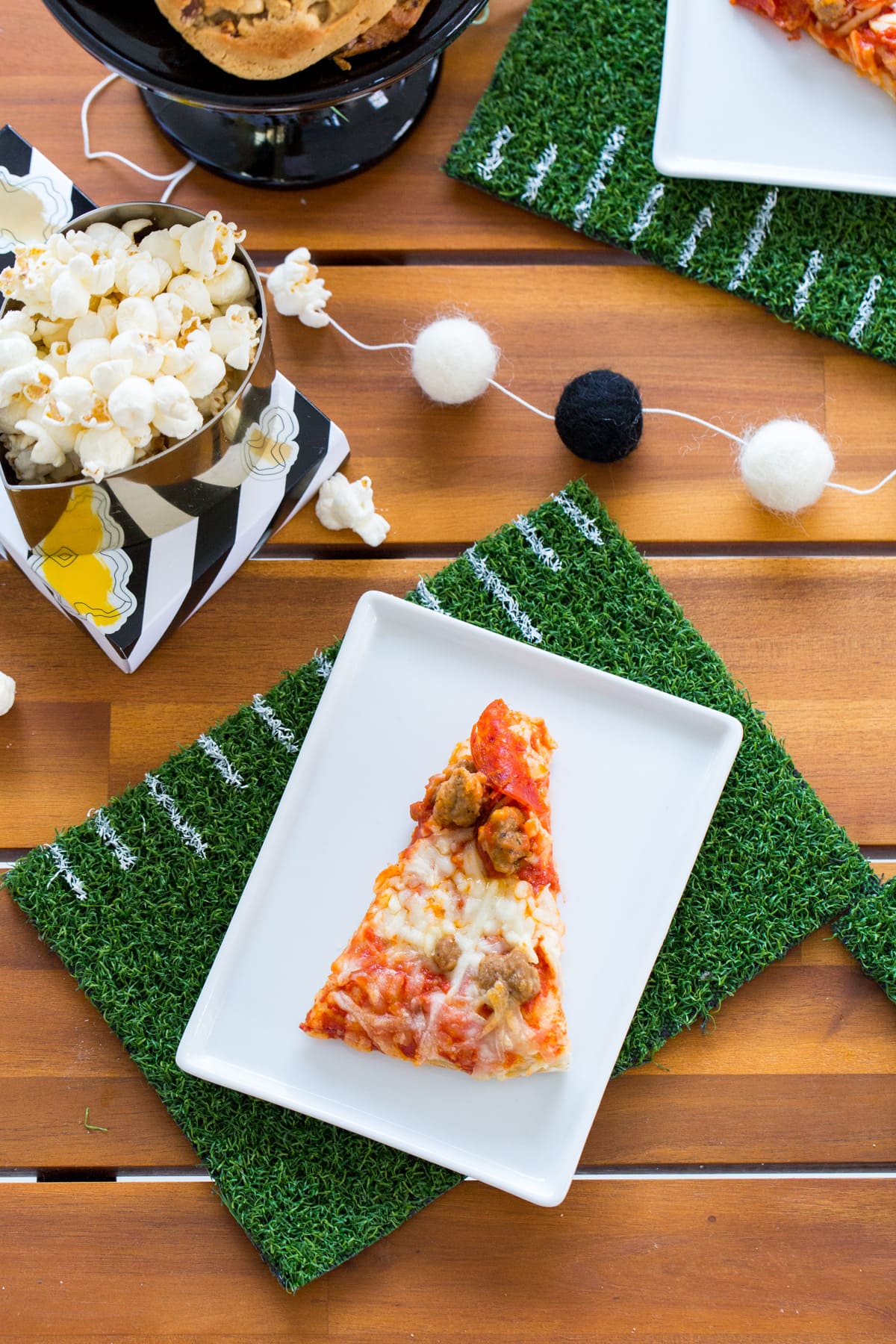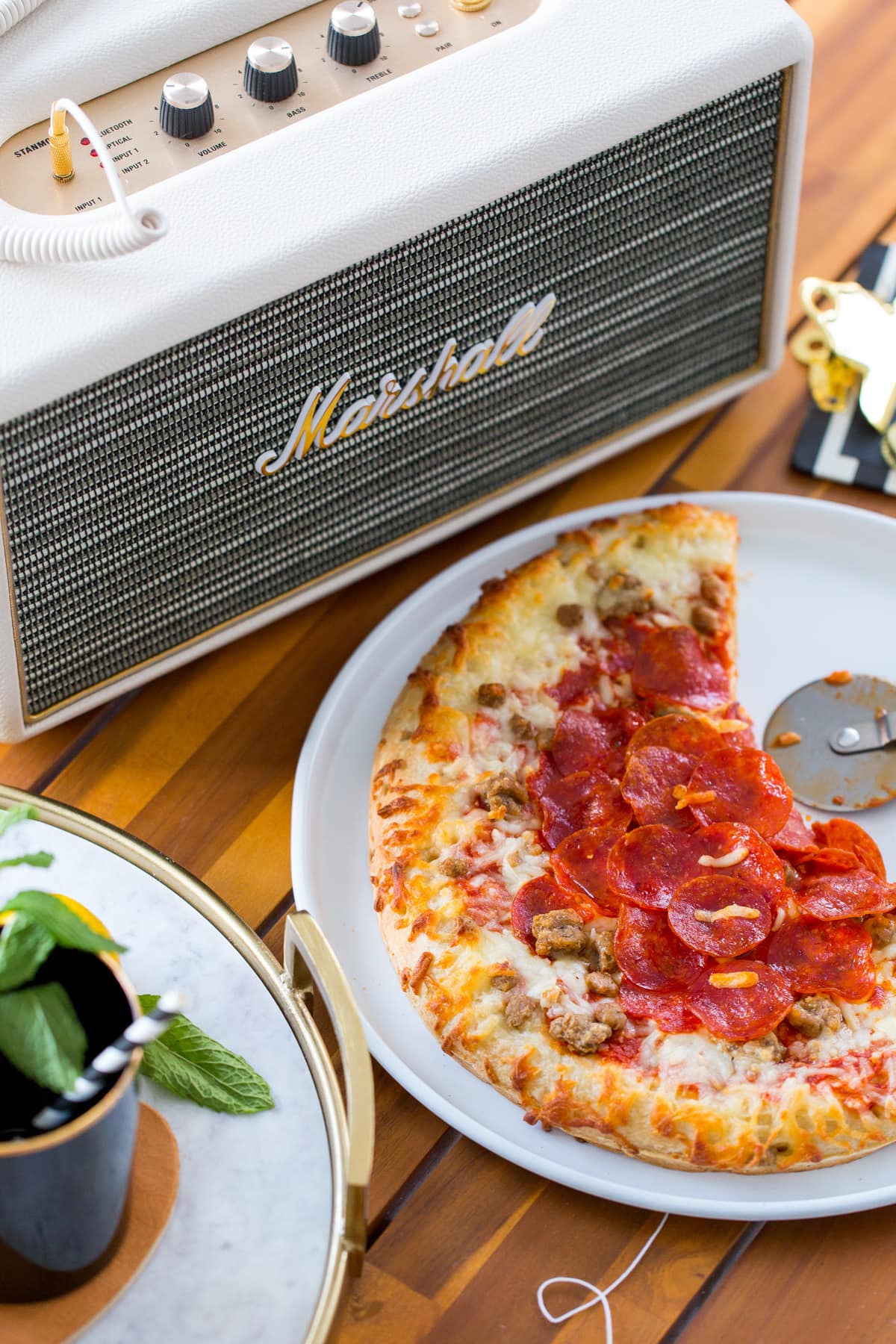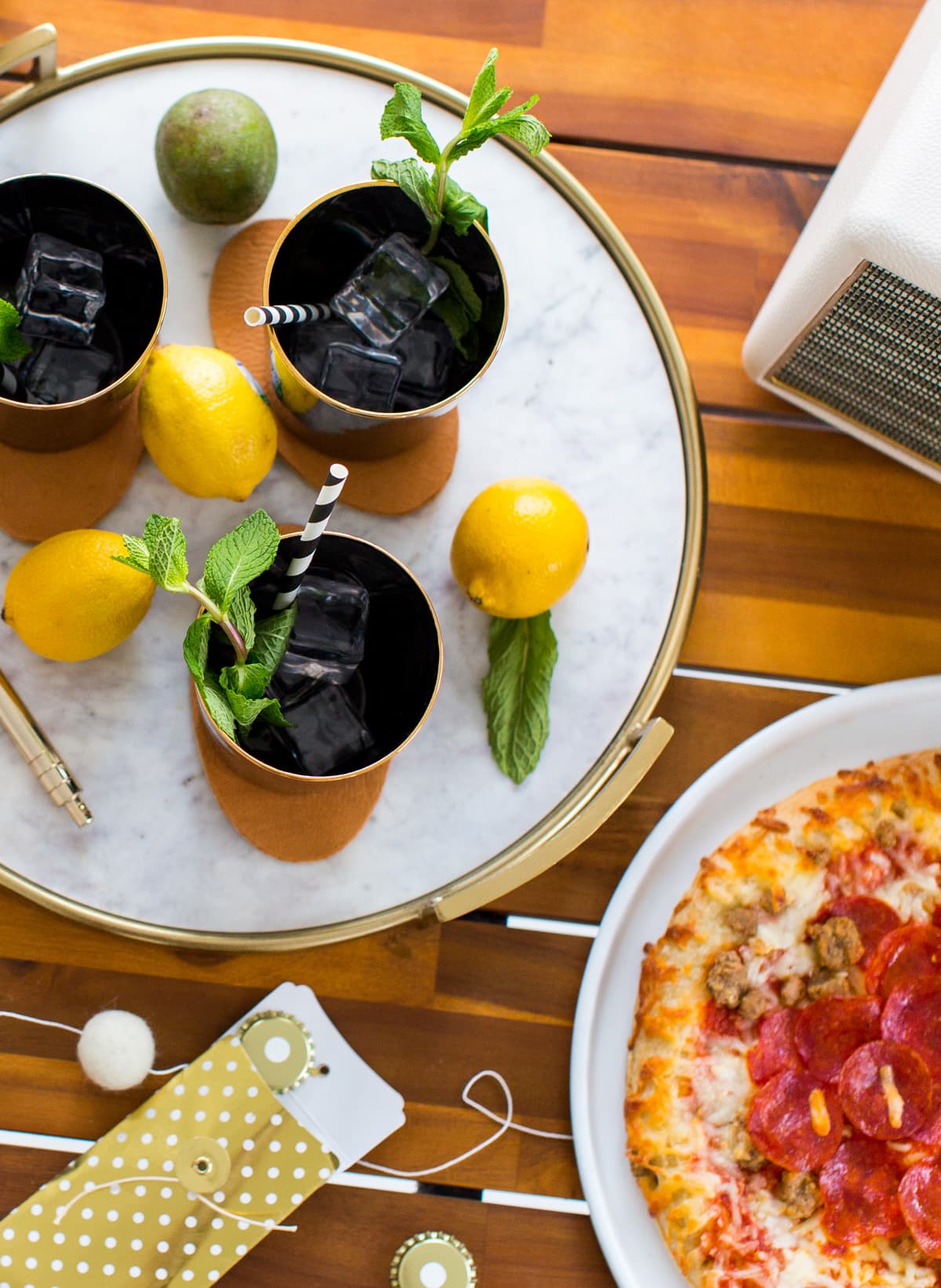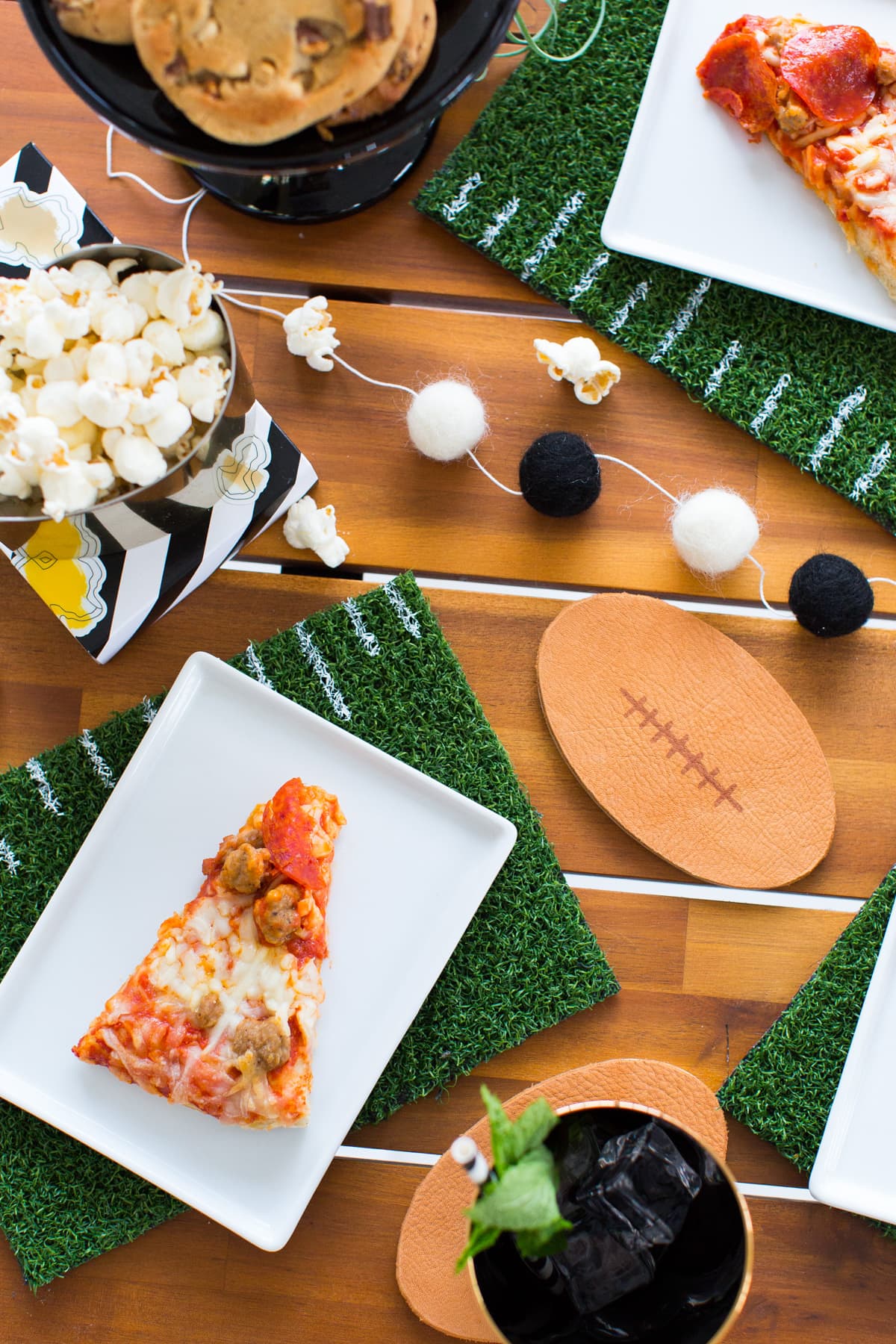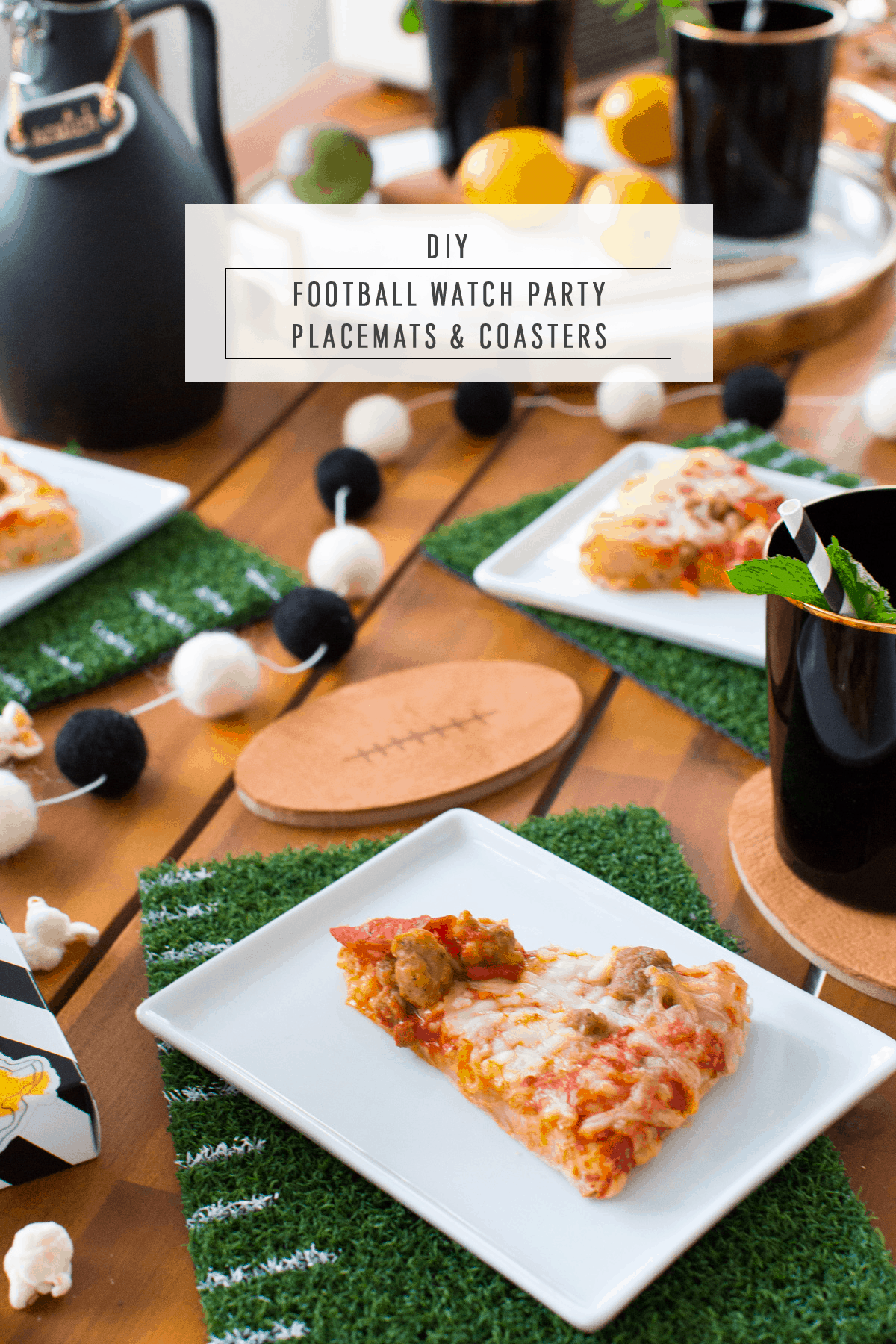 What are some of the entertaining rules you've come up with for game days along the way? Are you all planning to host anything throughout football season?!
Thank you to DIGIORNO pizza for partnering with us on this post! See more on their Facebook, Twitter, Instagram, and Pinterest pages!
This post may contain affiliate links which won't change your price but will share some commission using Shopstyle, Reward Style, and/or Amazon Associates.
Check out these other awesome posts!