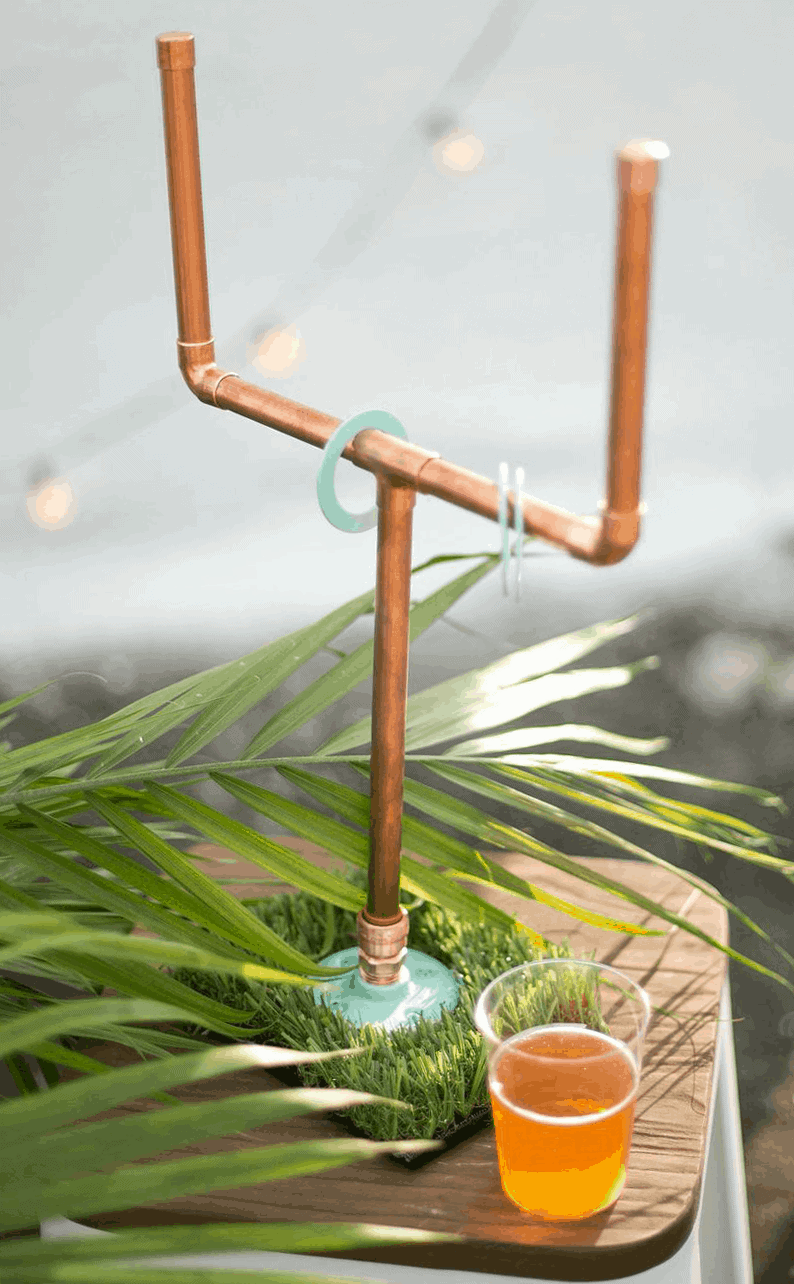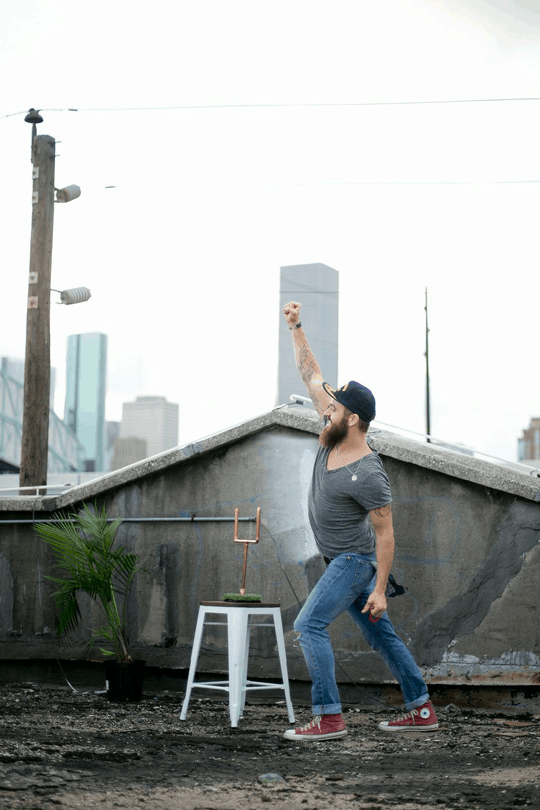 Did I mention that we accidentally discovered the hardest DIY yard game in the world a few weeks ago? Technically it's my fault because I was too rushed to get everything together for our rooftop watch party shoot that I didn't want to take the time to find bigger metal washers to use as rings, but at least I was consoled by the hilarity of a grown man losing his composure with excitement over finally getting one ring around a goal post after a half an hour of relentless effort.

MY LATEST VIDEOS
All of that to say you should totally make this DIY washers yard game, but just promise to buy big enough washers to where you don't end up hating me for it…

Materials to make a pair:
Eight – 4 1/4 inch long copper pipes
Two – 10 inch long copper pipes
Two – 1/2 copper T fittings
Two – 1/2 copper 90 degree elbow fittings
Two – 1/2 inch galvanized floor flanges
Four – 1/2 copper end caps
Two – 1/2 copper push fit male adapters
Eight – #8 1/2 in. wood screws
Six – metal washers
Two – 6×8 inch pieces of wood for the base
Two – 6×8 inch pieces of astro turf/faux grass for the base
Mini tube cutter
Two spray paint colors of your choice for each team
Hot glue gun and glue
Box cutter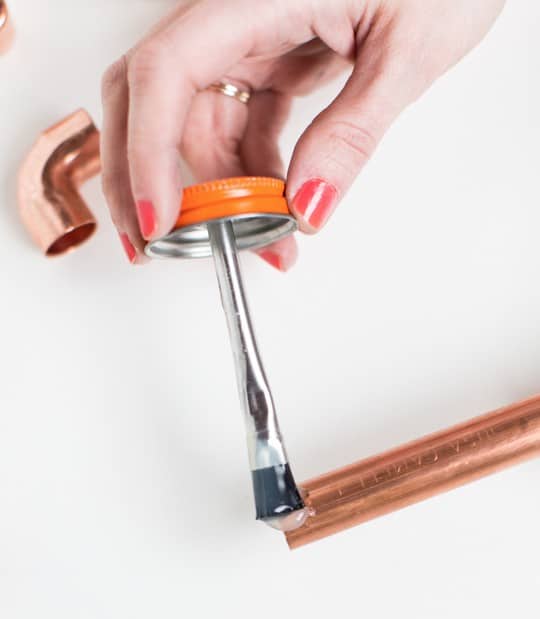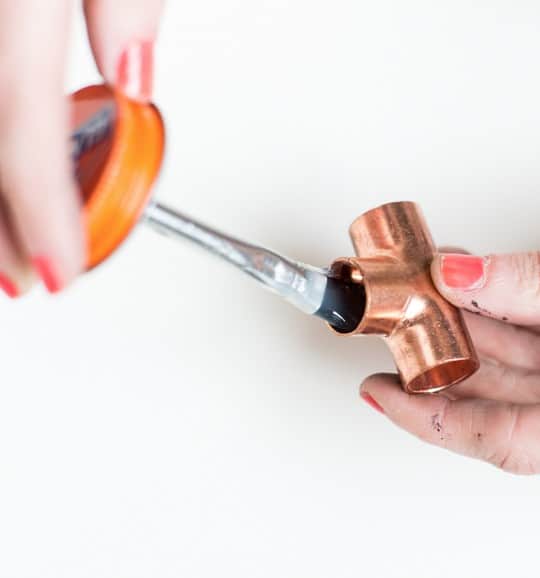 First build the copper goal posts with contact cement by brushing the glue on the inside of the joints and the outside of the posts that will be placed inside the joints. Let the contact cement become tacky before inserting the posts in the joints. (see full guide below for placements)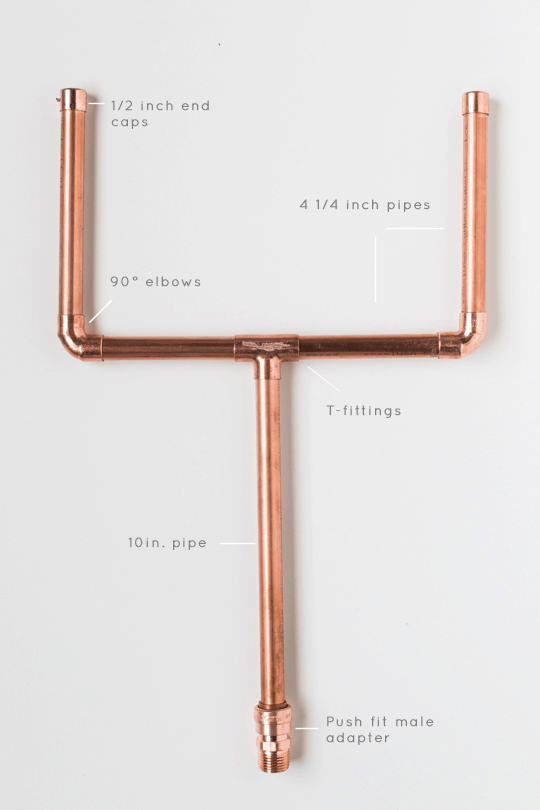 Once everything is together, your finished product should look like this. To make the base, hot glue the pieces of astro turf to the wooden boards. I painted the boards black with craft paint and a foam brush afterwards to make the board blend better, but that's totally up to you!
While that's drying, spray paint three washers and one base plate one color, and the other set another color to differentiate the teams.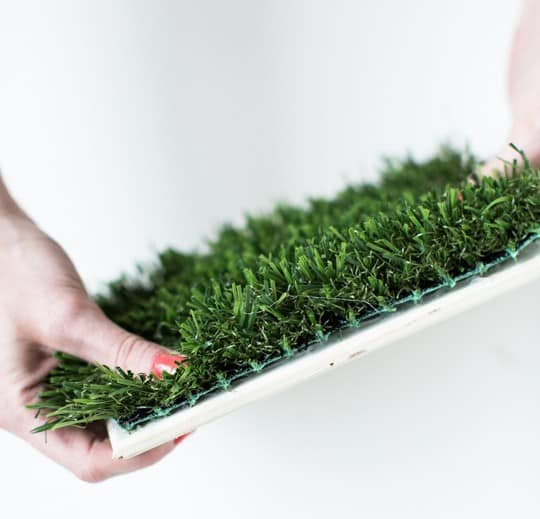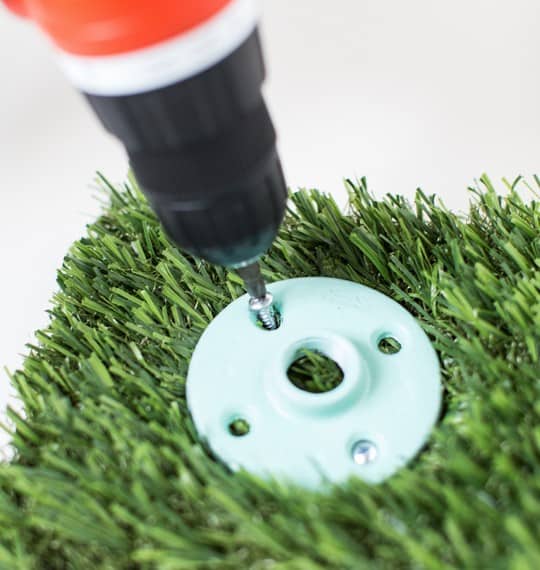 Making sure the turf allows the screw plate to sit level, use the screws to drill the plate in place through the turf adhering it to the wooden base. You may have to cut away some of the turf if necessary to make sure it's level.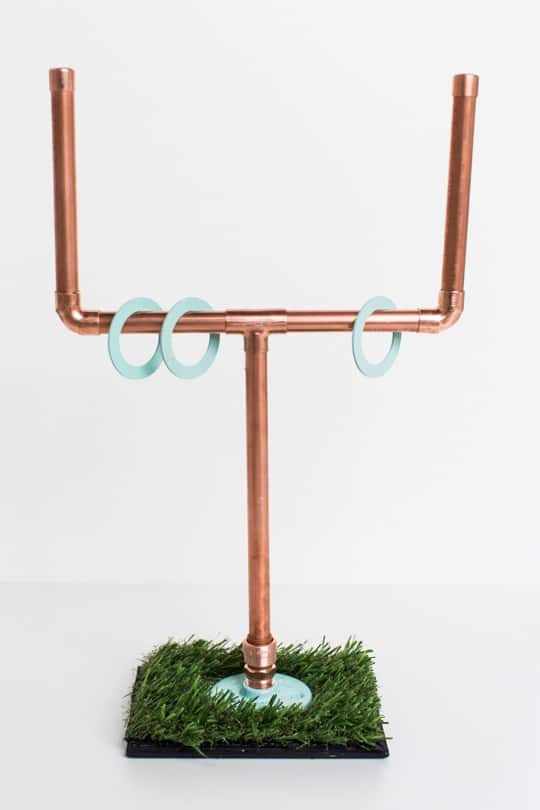 Once that's complete, twist the goal post into place in the plate, and pair it with the corresponding colored washers and you're all set! We realized that the washers we chose were WAY too small. It actually became the hardest drinking game in the world at that point, so I totally recommend getting the biggest size you can find!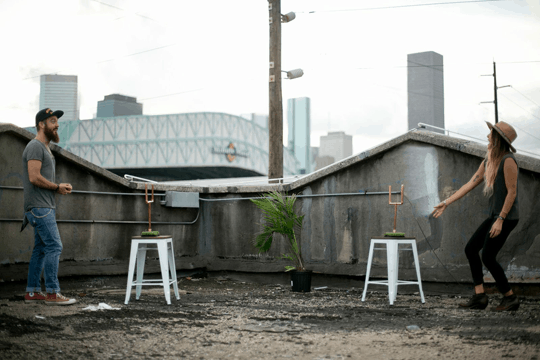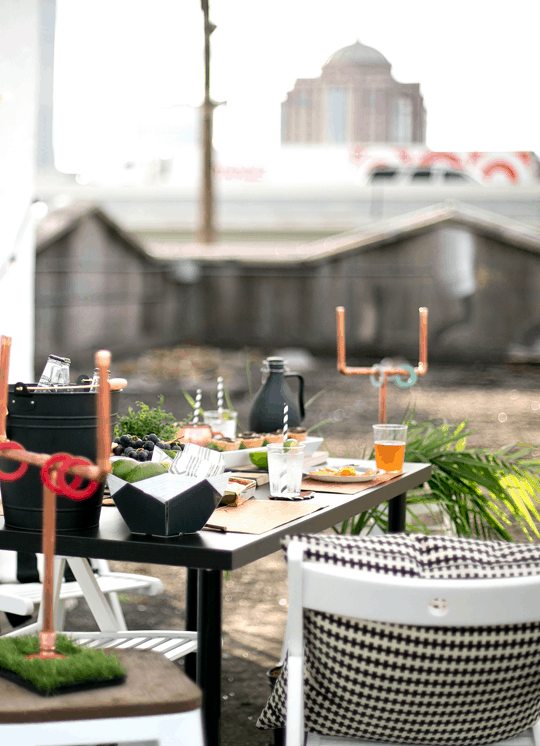 You can find the rest of the rooftop party here to see how it all came together, and thank you Brandi and Jacob for letting us use your pretty faces for yard game modeling!
This post may contain affiliate links which won't change your price but will share some commission using Shopstyle, Reward Style, and/or Amazon Associates.