DIY Retro Beach Umbrella — This DIY Retro Beach Umbrella is the perfect summer project! Plus, a little retro never hurt anybody. Super easy and fun, get the full DIY here.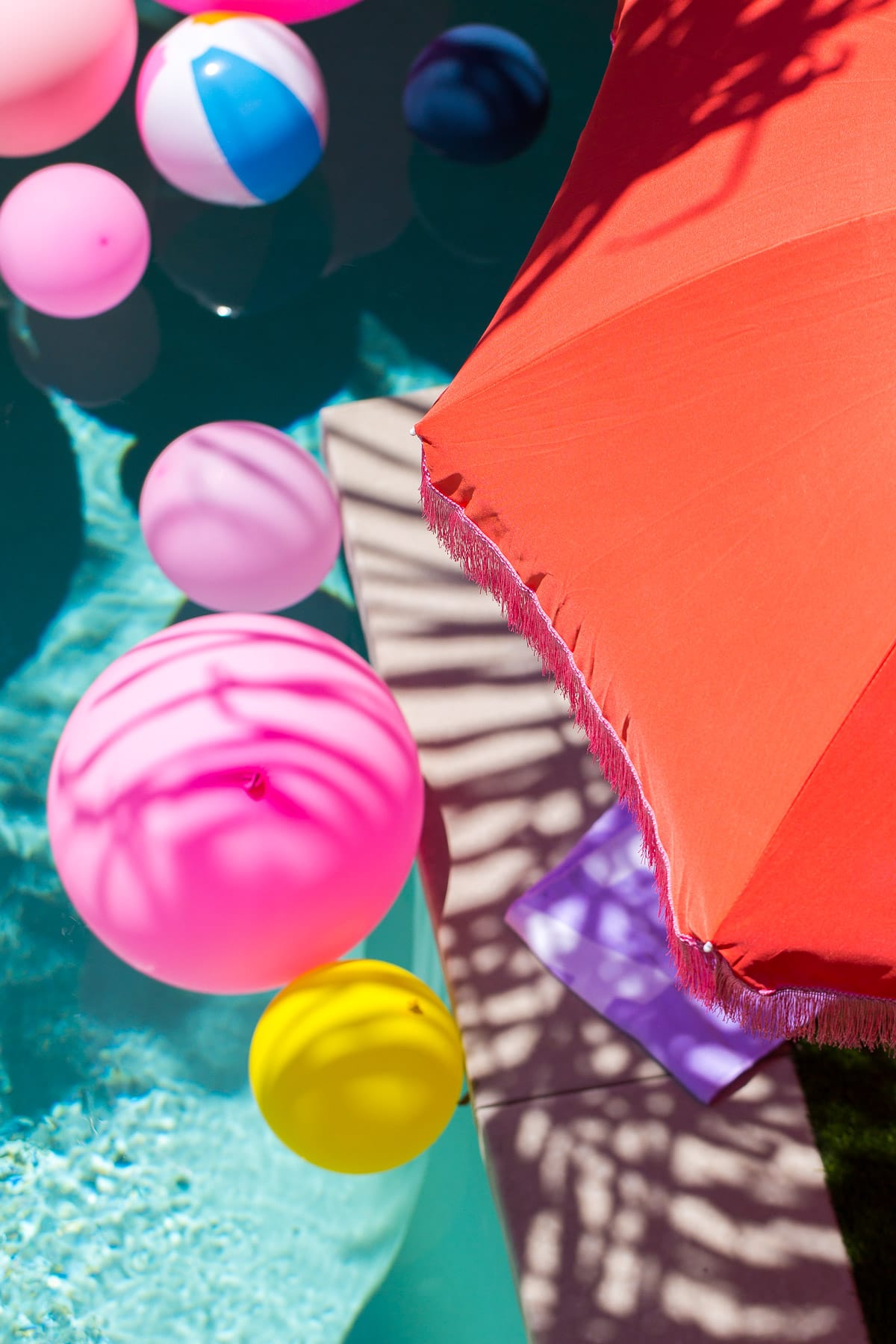 Why "put some fringe on it" isn't the token saying for summer, I will never know. It's definitely the on-going staple in my book as of right now. Or at least adding some tassels to something is, if nothing else.
Not to worry, we will be tackling the tassel trend verrrry soon. And we've nailed the DIY retro beach umbrella task in the meantime!
I can also honestly say that this is one of those DIY's that looks even better in person than it does in photos. This fringe is just too pretty.
Seriously! It also doesn't hurt that you can fringe alllll of the summer things with this same simple tutorial, and a single order of materials…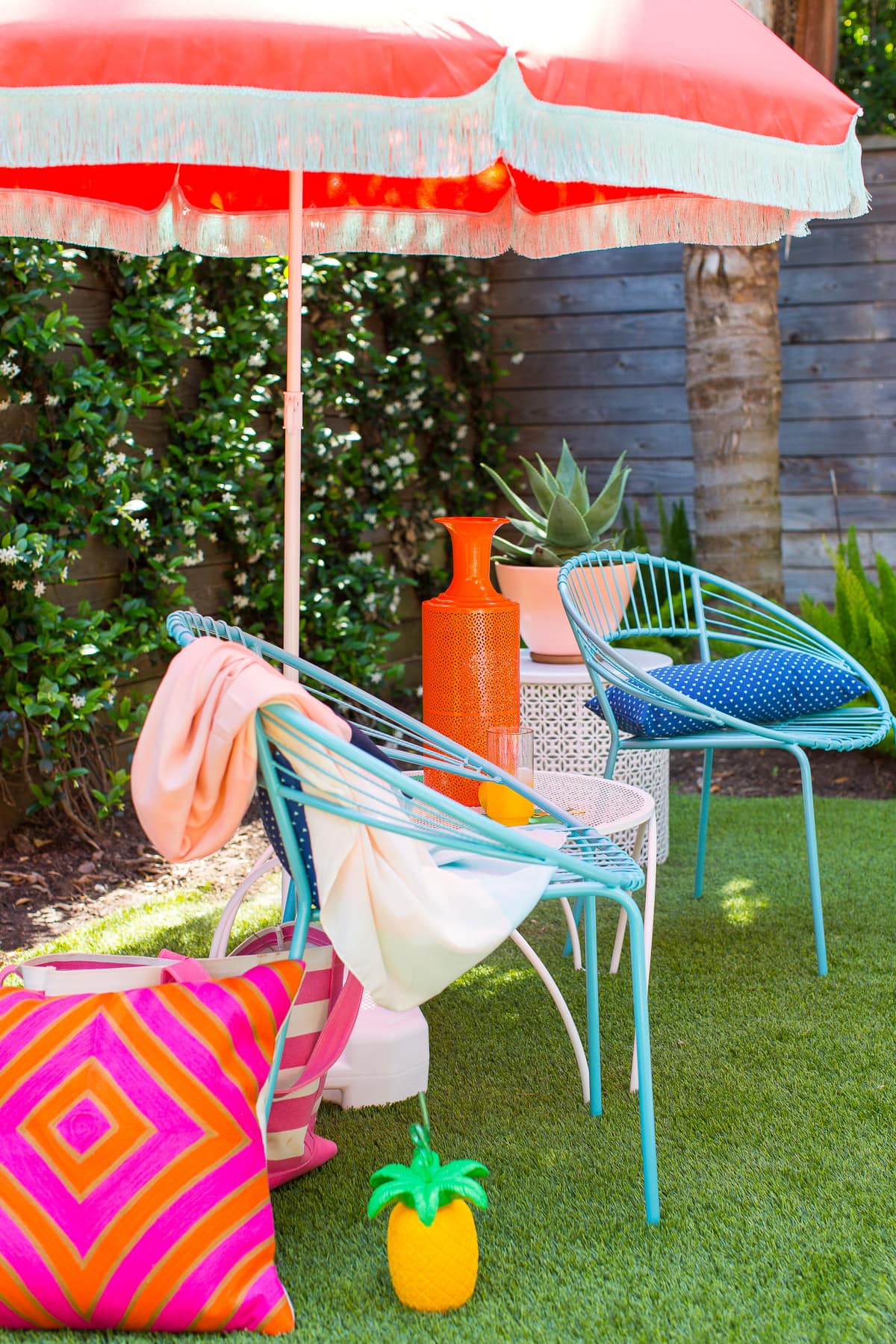 Materials Needed To Make A DIY Retro Beach Umbrella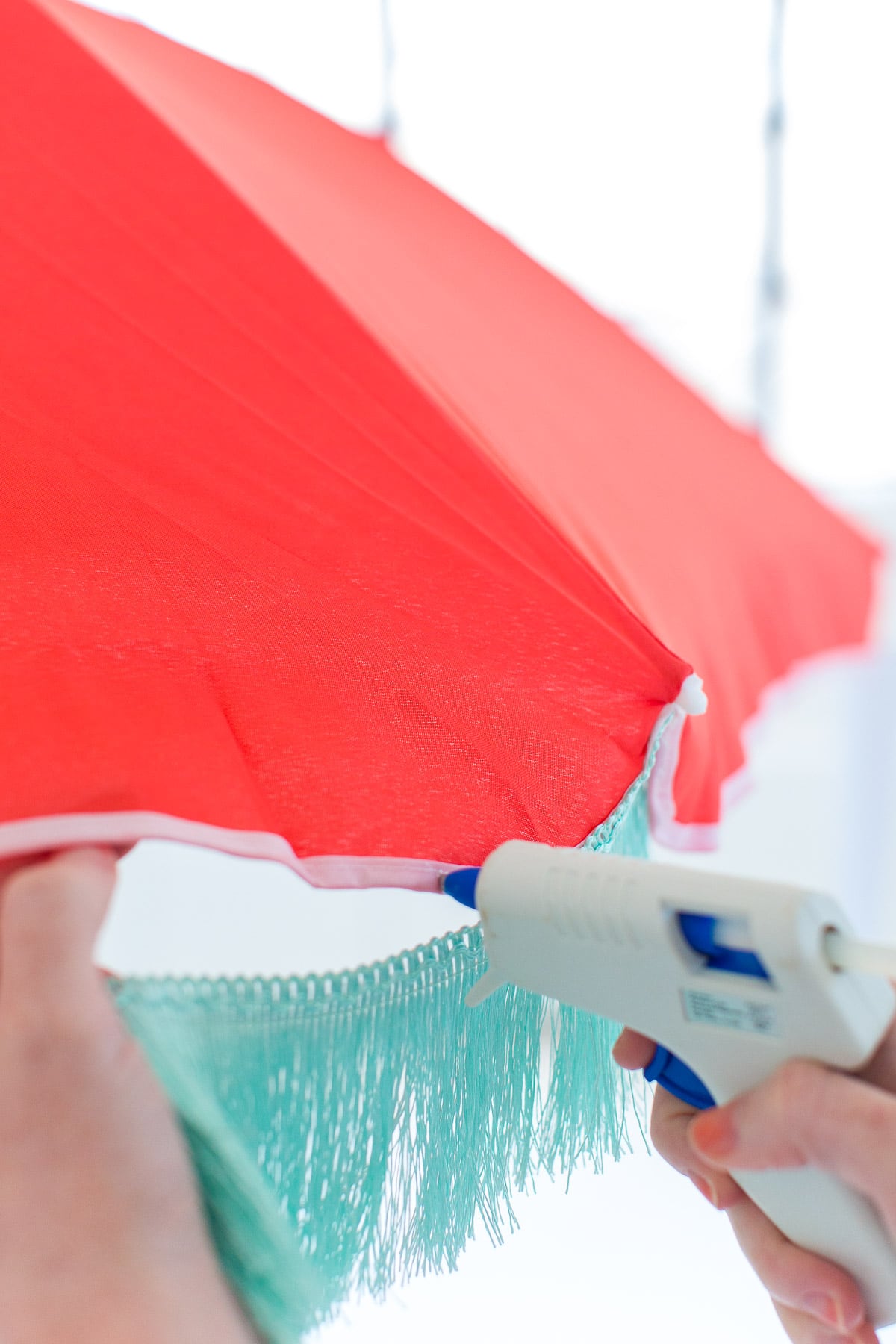 How To Make A DIY Retro Beach Umbrella
So this project is SUPER simple. Literally all you have to do is hot glue the fringe trim to the outside of the beach umbrella a few inches at a time, letting it cool to secure the weight of each section before moving on.
If you want to make sure it's really reinforced, you can use matching thread and a needle hand-sew overtop of the fringe trim as well.
But we left as with just hot glue and it held up just fine during a windy photo shoot!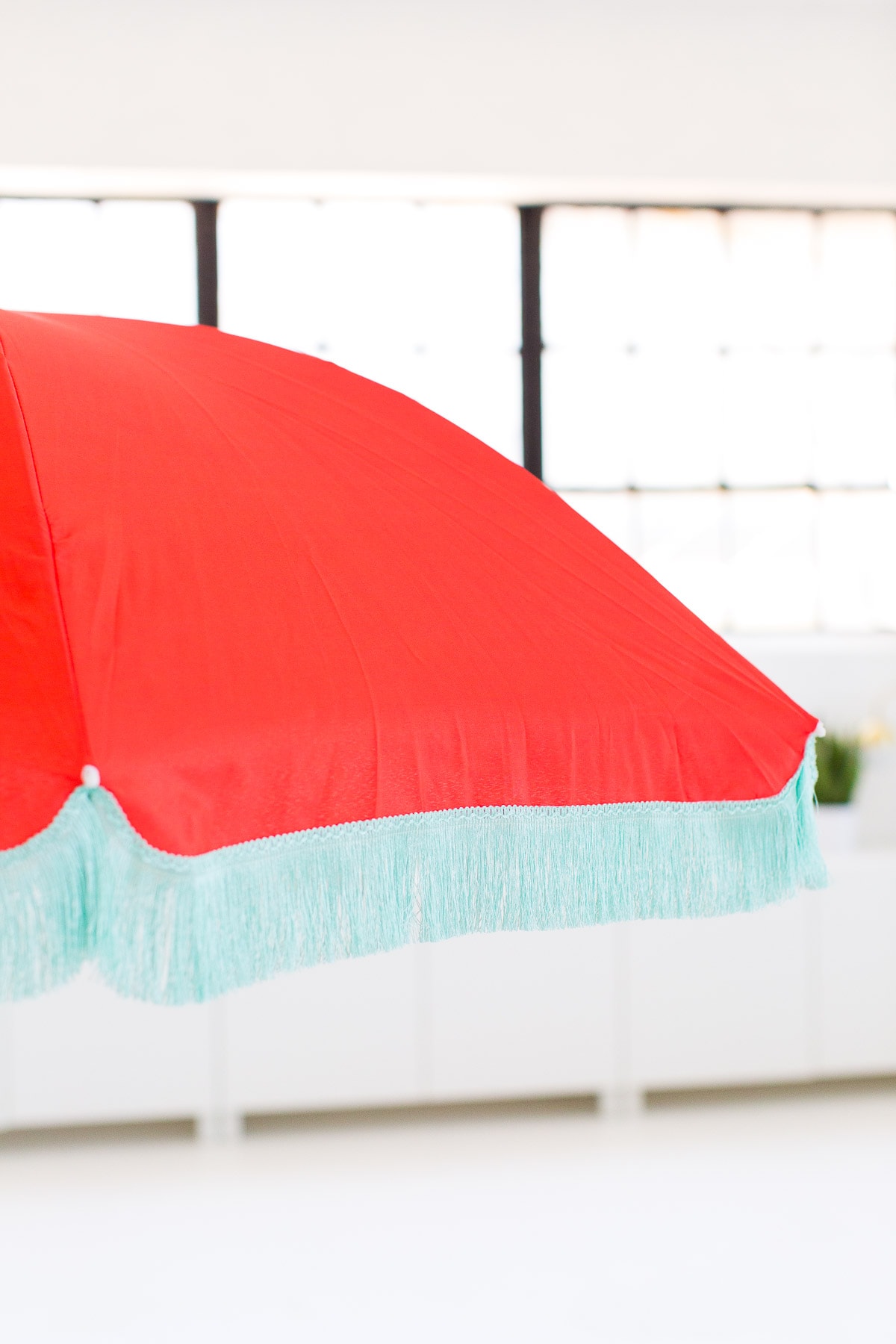 Now all you need is a yellow polka dot bikini, and you'll have the full retro ensemble! What can I say? I just can't stay away from the retro thing, and this fringe totally completes the look
I hope you all ready for some more summer fun projects. Because we have PLENTY more where this came from coming at you soon!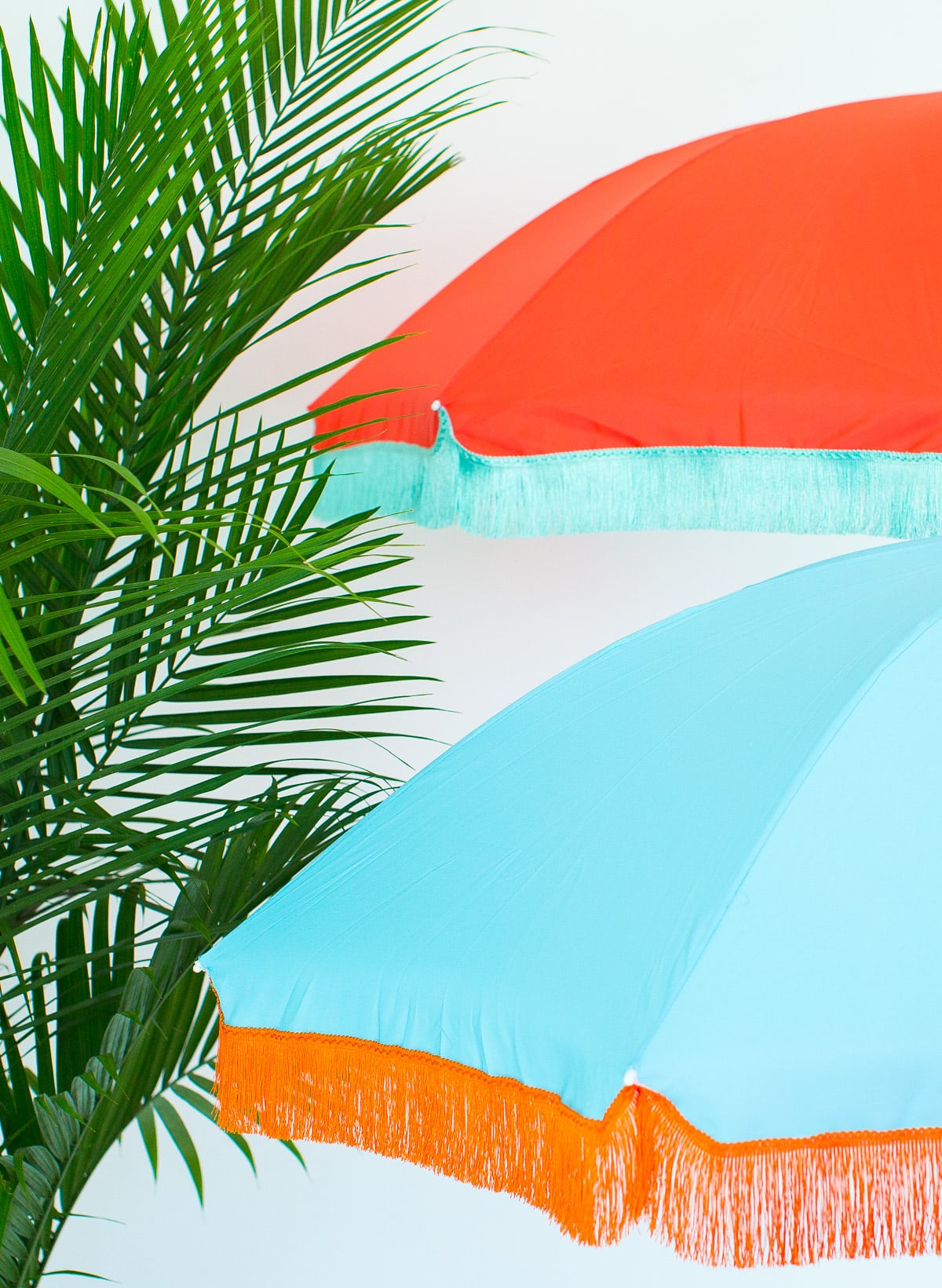 Styling Sources and Location