Colorblock DIY Food Domes — These Colorblock DIY Food Domes prove two things. Never underestimate the power of paint. And that no bug will come between me and a cupcake!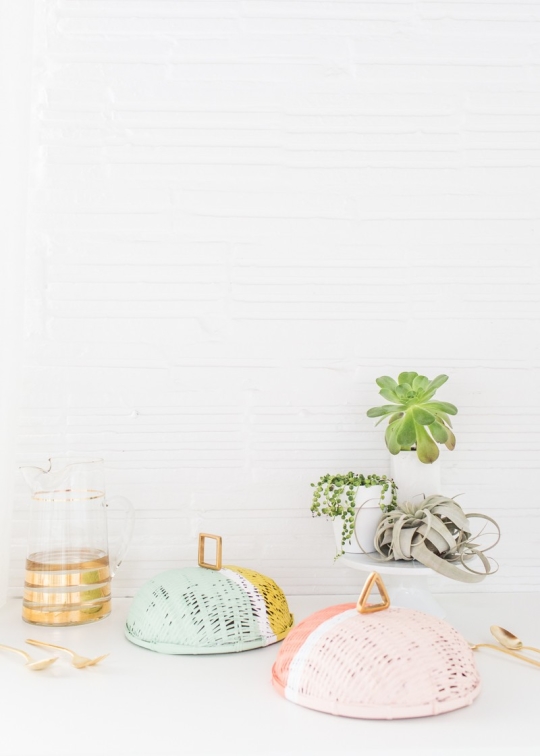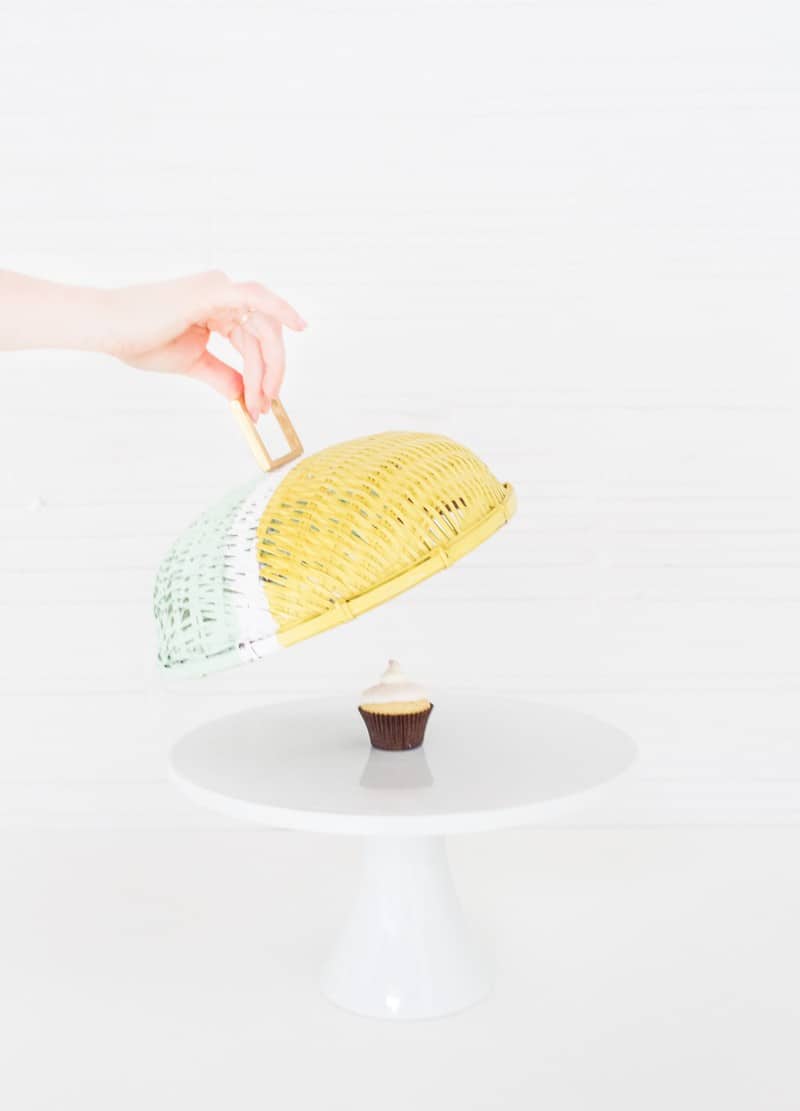 With summer in full swing, dinner al fresco is our go-to any time we get half a chance.
The only catch is that Texas bugs are about as unforgiving as middle school dodge ball, which leaves me with no choice but to bring on the power of a repurposed basket.
These Colorblock DIY Food Domes prove two things. Never underestimate the power of paint and that no bug will come between me and a cupcake if I have anything (DIY) to do with it.
The latter of which I'm not always proud of…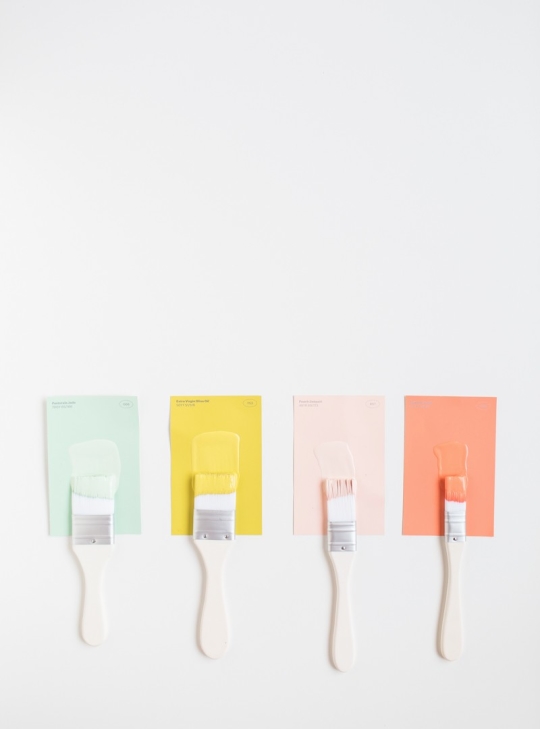 Materials Needed To Make Colorblock DIY Food Domes
4 paint brushes — One for every color
Paint colors of your choice — I used Glidden® paint's Pastorale Jade, Tropical Coral, Extra Virgin Olive Oil, and Peach a La Mode.
Hot glue gun and clear hot glue sticks
Napkin rings — I used geometric ones gifted from my friend Kim! Or you can also use knobs of your choice to use as the handles.
Plain woven baskets — Make sure they are big enough to cover your dishes.
Steps To Make Colorblock DIY Food Domes
First, use painter's tape across the center of the basket to serve as the line dividing each color.
Then, paint the left and right sides of the basket two different colors. (See my exact color choices above).
If you don't have a white basket, no worries! Just paint the entire basket white first.
Let it set to dry for about an hour. And then, tape for the remaining colors.
The good news is that Glidden paint is super easy to use on a lot of different surfaces. So you should have no problem doing one coat on whatever basket you may be using.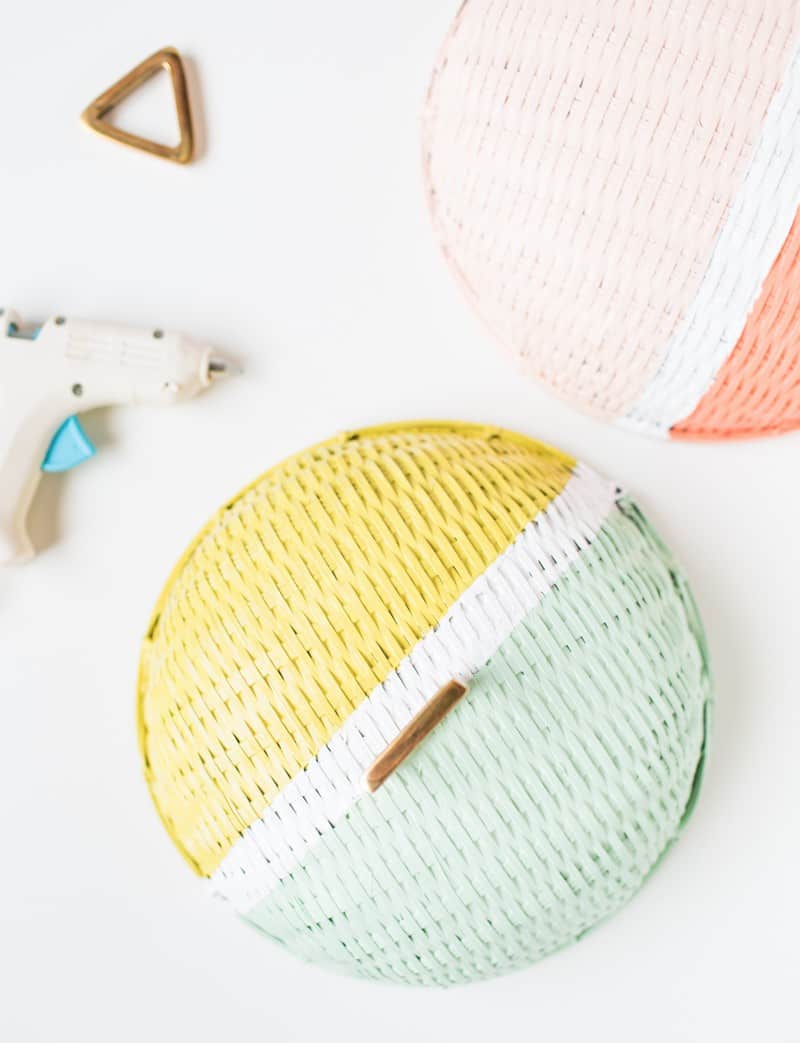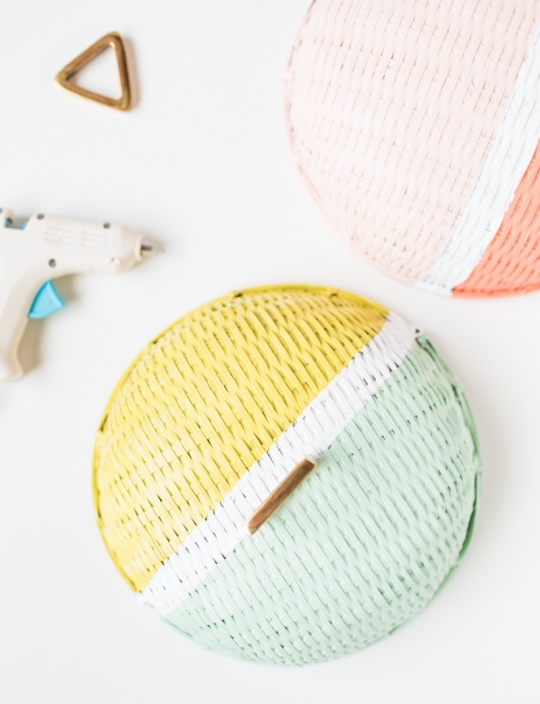 Let your paint set for a few hours just to make sure it's nice and dry.
Then, hot glue your knob or napkin ring in the center to use as a handle for your Colorblock DIY Food Domes.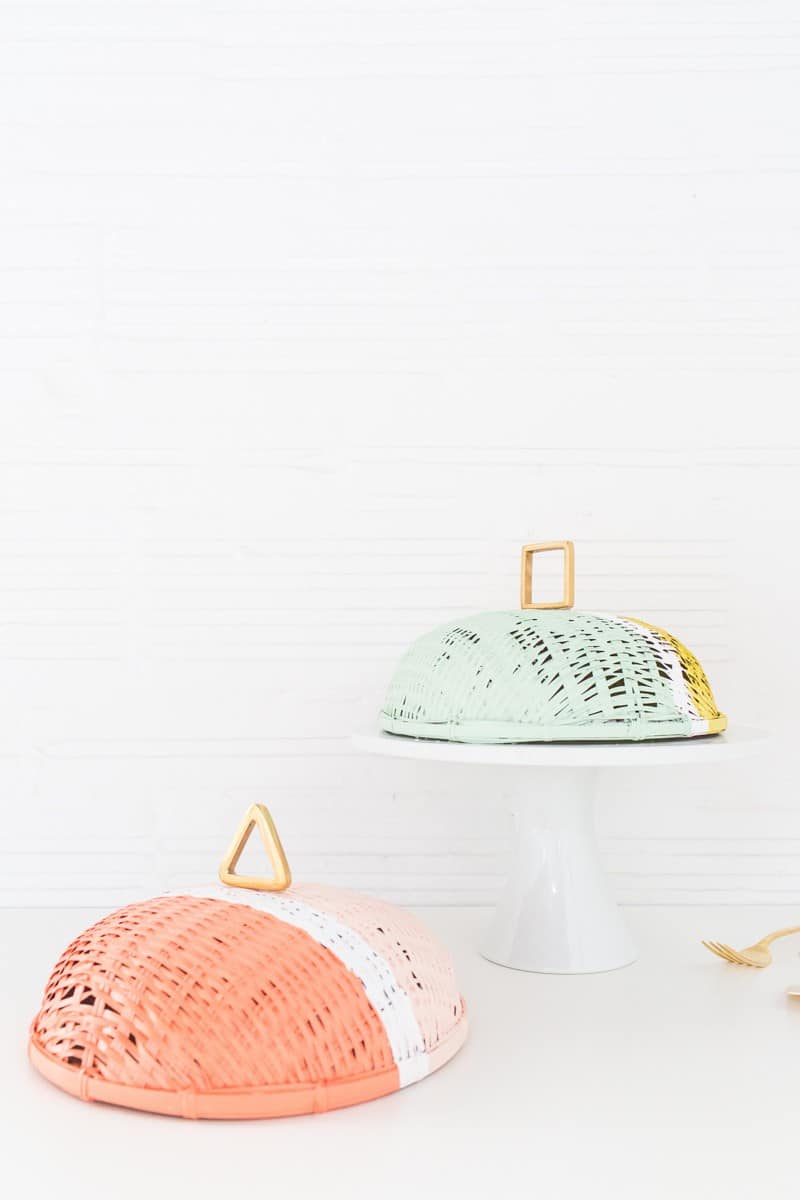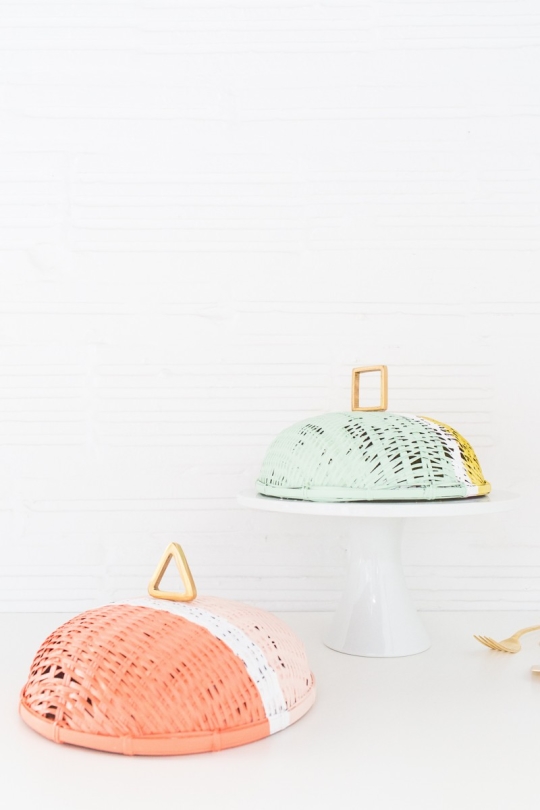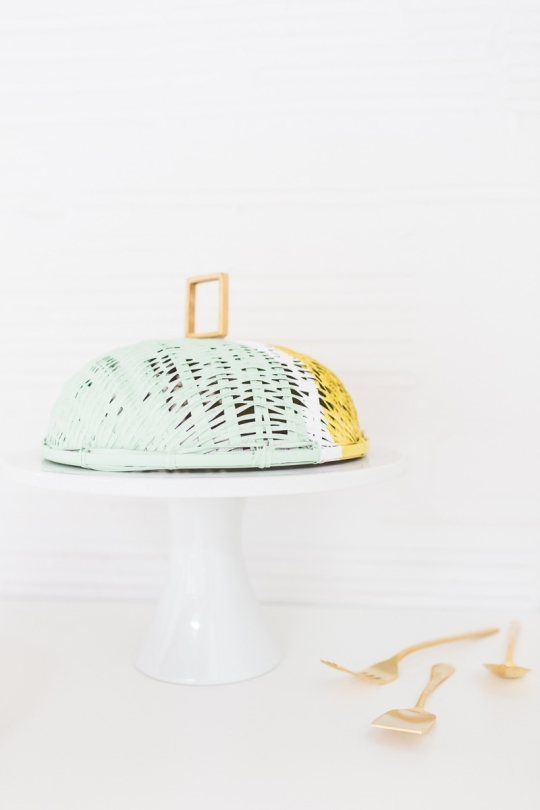 Now all you need is a good reason to invite friends over for a little outdoor soiree to show off your DIY skills!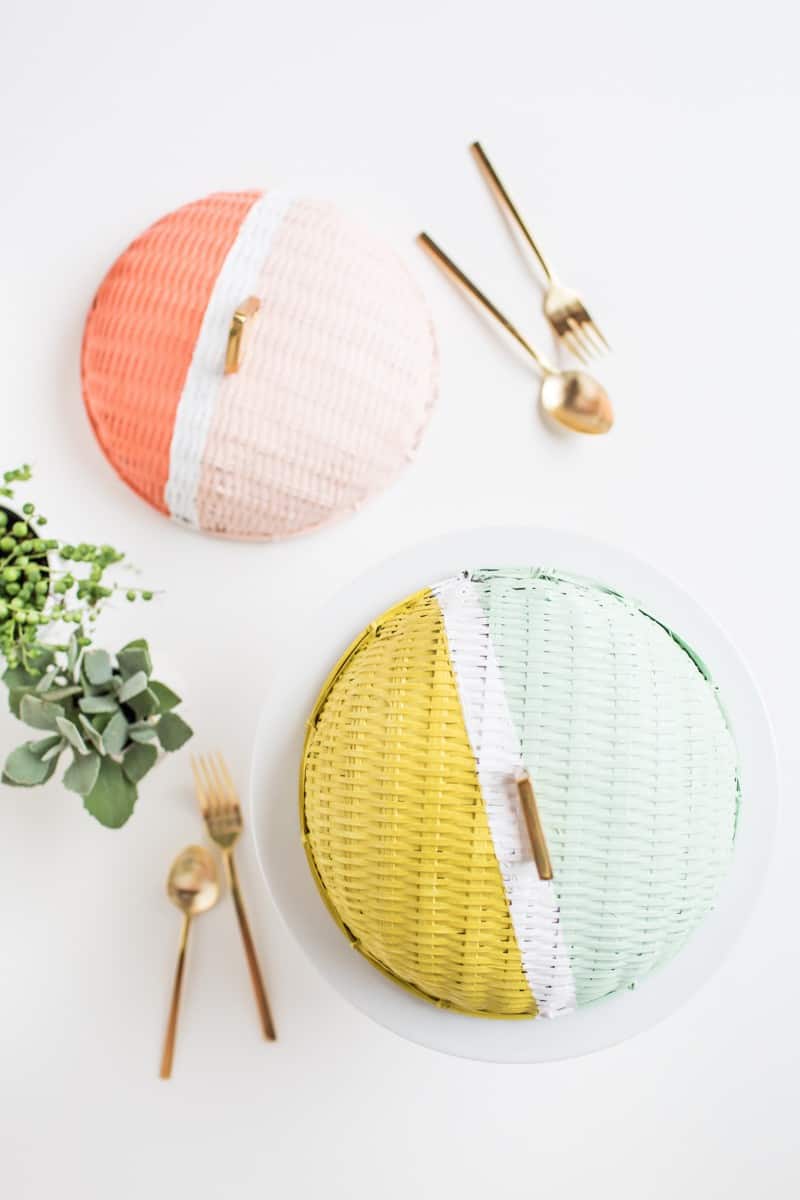 Frequently Asked Questions
What is the dome called that covers food?
The cloche is a little dome-shaped dish that only ever appears on screen in period dramas.
It's usually seen being worn by footmen or maids, but I've also seen them used as hats!
What is a dome plate?
Dome plates are perfect for any building in need of extra load-bearing capacity.
They come with both solid bolts, frictionless ones, and cable fasteners that can handle the toughest conditions without slipping!
What is the top of the plate where the food is placed called?
The charger plate is a large, decorative base setting on top of which other dinnerware such as dishes and flatware are placed during formal occasions.
This practice can be seen in restaurants that offer high-quality food with elegant presentation skills like those found at wedding receptions or upscale parties where banquets may also take place!
Don't forget to share your home decor projects with us on Instagram using the hashtag #sugarandclothloves. We always love seeing all of your creations! Looking for more interior design inspiration? You can find them all of our home decor tutorials and ideas right here!
Disclosure: Thanks for supporting the brands that keep Sugar & Cloth running! As you know, I always love a good colorblock DIY. However, supplies don't pay for themselves. This post was sponsored by Glidden paint through their partnership with POPSUGAR Select. While I was compensated to write a post about Glidden paint, all opinions are my own.
Related post: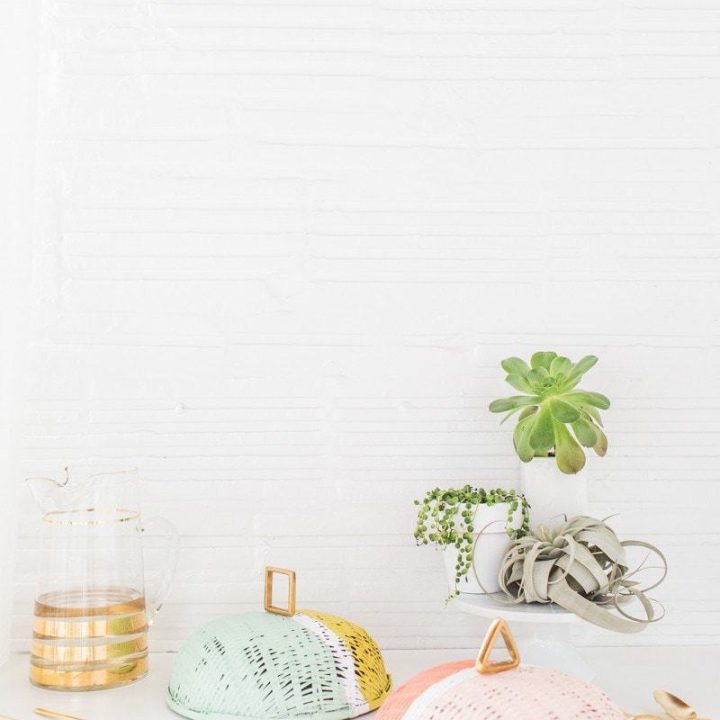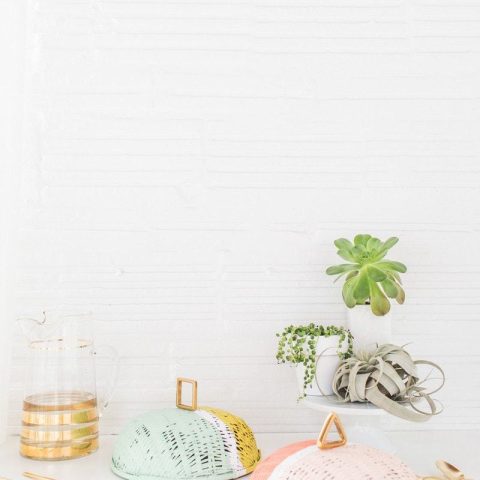 DIY Colorful Food Dome
Not only are these food domes adorable, but they're super easy to make too!
Notes
If you don't have a white basket, no worries! Just paint the entire basket white first
Instructions
Use painter's tape across the center of the basket to serve as the line dividing each color

Paint the left and right sides of the basket two different colors. (See my exact color choices above)

Let it set to dry for about an hour

Tape for the remaining colors

Let your paint set for a few hours just to make sure it's nice and dry

Hot glue your knob or napkin ring in the center to use as a handle for your Colorblock DIY Food Domes