DIY Cheese Knives — With the holidays on the way, you can bet I'll gladly be assembling a cheese plate. So I made myself a new set of DIY Cheese Knives to accompany the spread.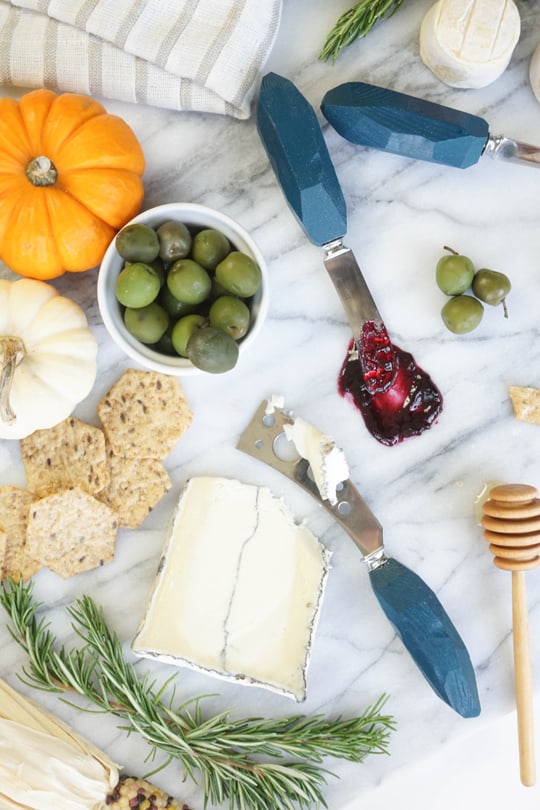 A well-appointed cheese plate is a staple at my house when entertaining. They're easy to create (as simple as buying things and arranging them on a plate)!
And they also look impressive when done up. So as my friends and family can attest, they've become my go-to over the years.
With the holidays on their way, you can bet I'll gladly be assembling a cheese plate or two. So I, Erin made myself a new set of DIY Cheese Knives to accompany the spread. (Pun intended!)
The gem-like handles are inspired by faceted crystals and painted a deep moody blue green color. So they'll work beautifully for both Thanksgiving and Christmas, as well as all the other gatherings along the way!
Here's how to make a set for yourself.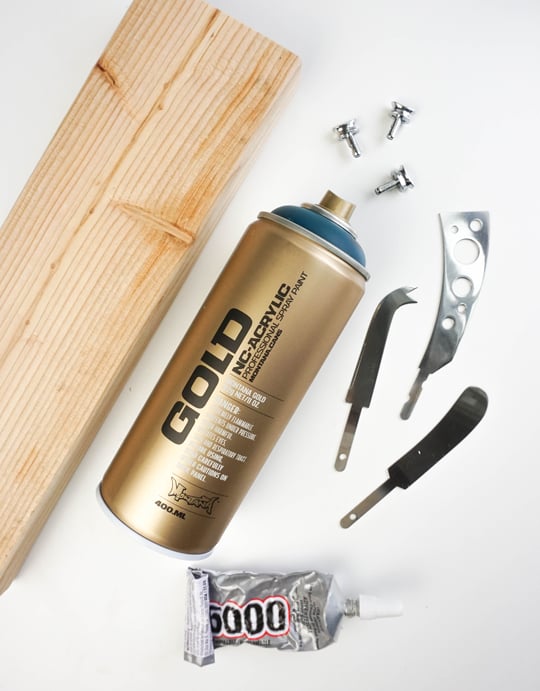 Materials Needed To Make DIY Cheese Knives

How To Make DIY Cheese Knives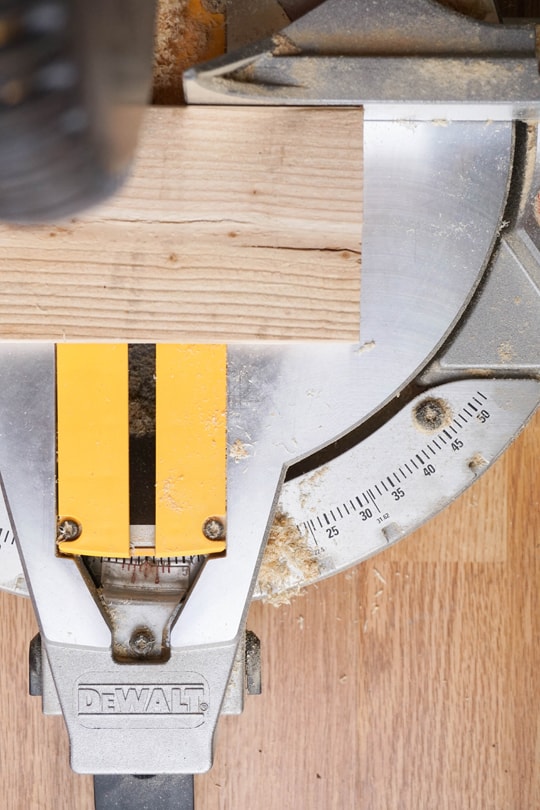 Cut the 2×4 board into two 4″ sections, and then cut both 4″ pieces vertically down the center so you end up with four 1″ x 4″ pieces. Discard the 4th piece as you'll only need three pieces.
Cut each piece with a mitre saw or hand saw at various angles all over to create facets that mimic the look of a crystal. Work slowly, and be VERY careful not to cut yourself.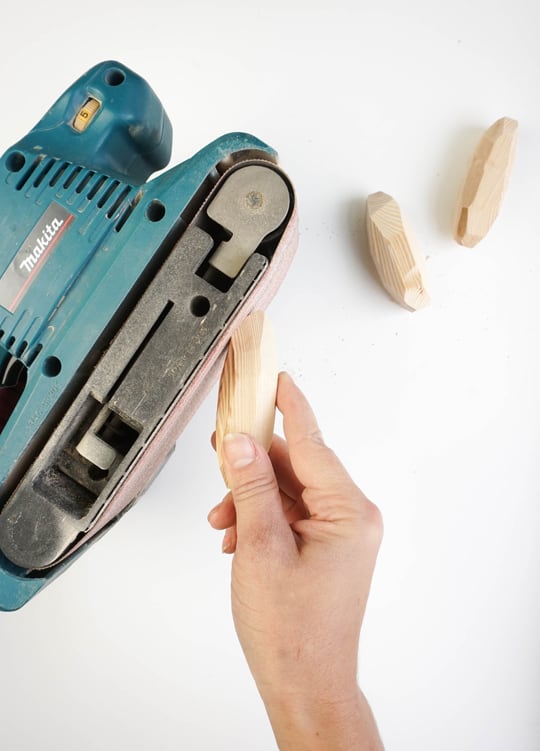 Use the belt sander to smooth out rough edges and create additional facets. Additional facets are made by simply pressing a corner of the wood block into the sander, and holding it there until a flat plane is created. After all cutting and sanding is complete, the wood piece will end up to be about 3.5″ long. Repeat steps 2 & 3 with remaining 2 wood blocks for a total of 3 wood crystals.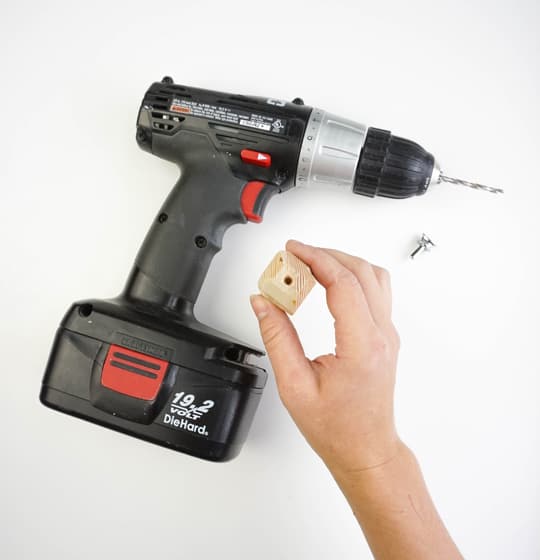 Drill a hole at one end of each wood piece for the metal cheese tools to fit snugly into.
Paint the wood gems with 2 coats of spray paint. Allow to dry between coats. Next seal them with a high gloss polyurethane spray and allow to dry completely.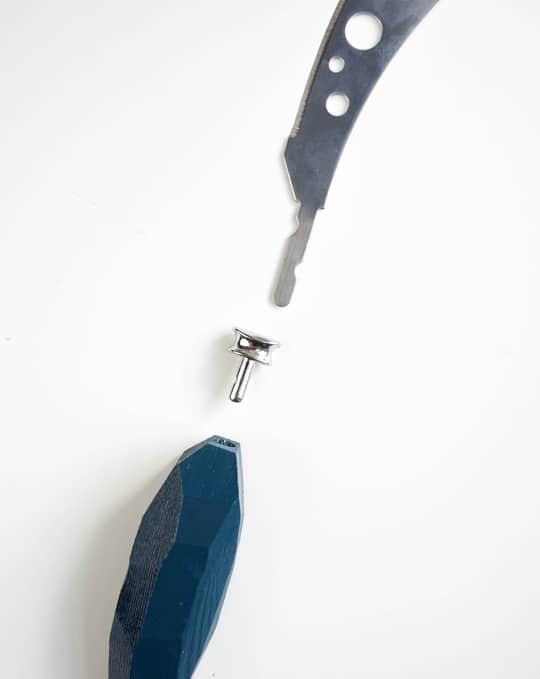 Assemble the cheese tools. Slide the bolster onto the unfinished end of the metal cheese knife. Insert unfinished end of the metal knife into the wood gem. It should be a tight fit so the metal piece stays secure when in use. If it's not a secure fit, pull the cheese knife out and place a dab of glue in the wood drill hole. Insert the metal piece back in and allow to dry a few hours.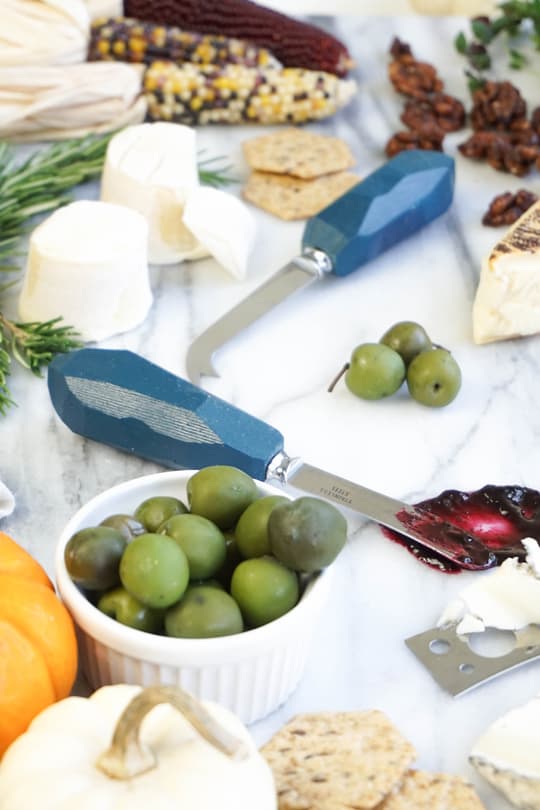 The completed set makes a sophisticated addition to any cheese plate, so if you're heading to a friend's for Thanksgiving instead, why not make a set as a hostess gift?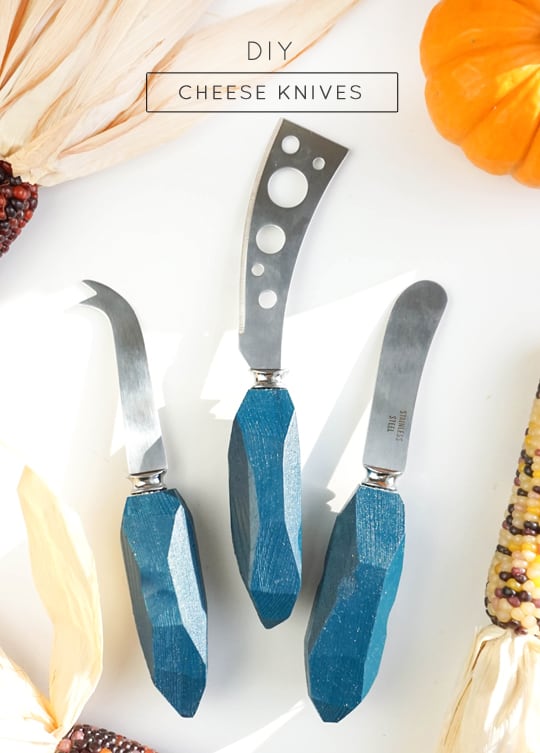 Erin Francois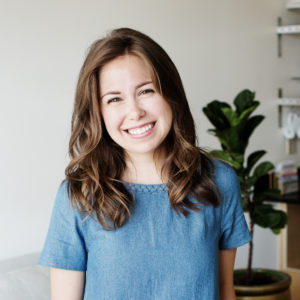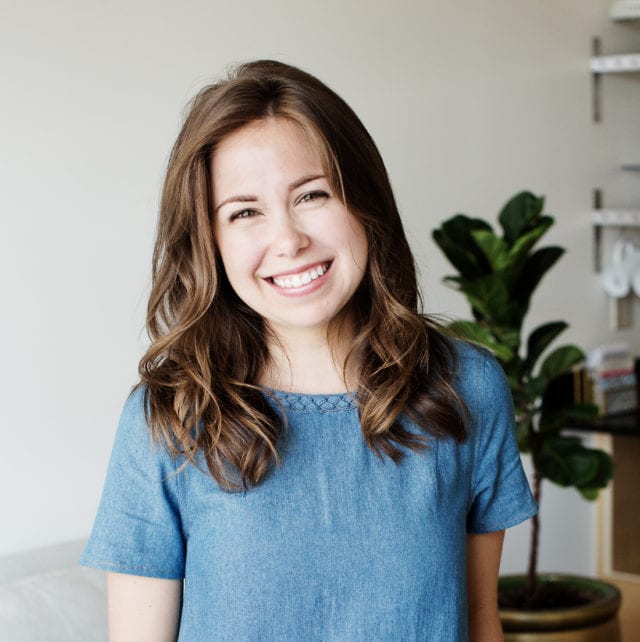 As a diy-er to the very core, Erin calls upon her interior design background to create pieces for the home that work to add beauty, function and a loaded dose of handmade soul to our everyday.