DIY Floating Flower Table Display — We're ready to turn heads at parties one DIY Floating Flower Table Display at a time!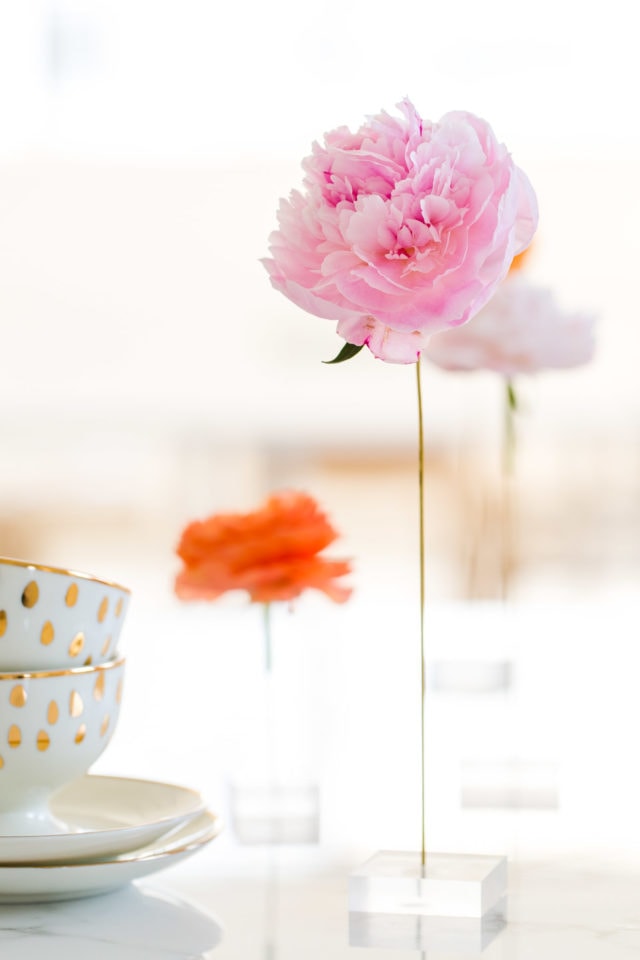 There are very few things I love more than flowers. And one of them just so happens to be repurposing old DIY's. Ah, the sweet smell of recycling your own labor!
I made a DIY Floating Flower Table Display out of the exact same tutorial for these DIY macaron display from last year. I only had to make one very small improvement for it to work. So I'd say that's a win!
I actually made these for Jared's sister's bridal shower. (I'm sharing that tomorrow!) Snd they were a hit.
You can make a ton of them for pretty cheap in all of five minutes, PLUS reuse them for macarons.
Basically, you have no reason not to DIY these babies and sprinkle them everywhere like confetti. Okay, so that's a bit much, but you get my drift…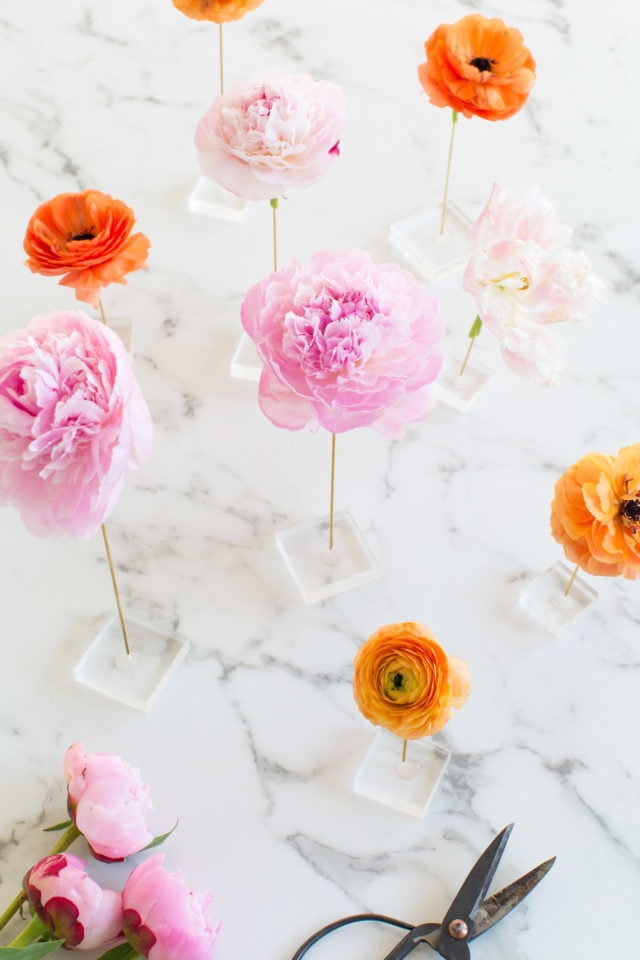 You can follow the same tutorial as this macaron DIY, but this time you'll need a little extra suction because of the weight of the flowers.
To make them stick, I just added a small pinch of sticky putty to the bottom of the blocks before pushing them down onto the surface in place.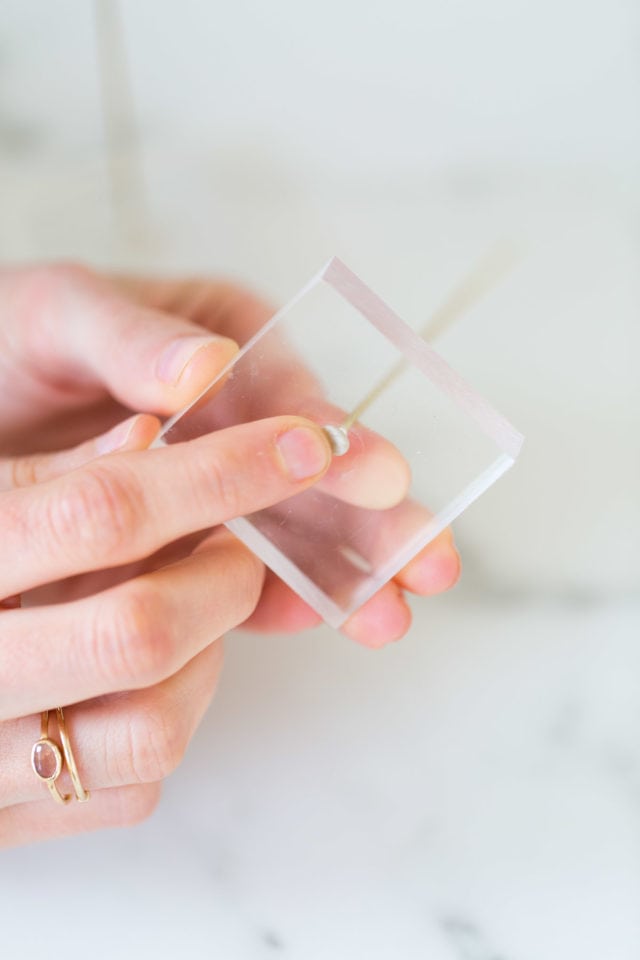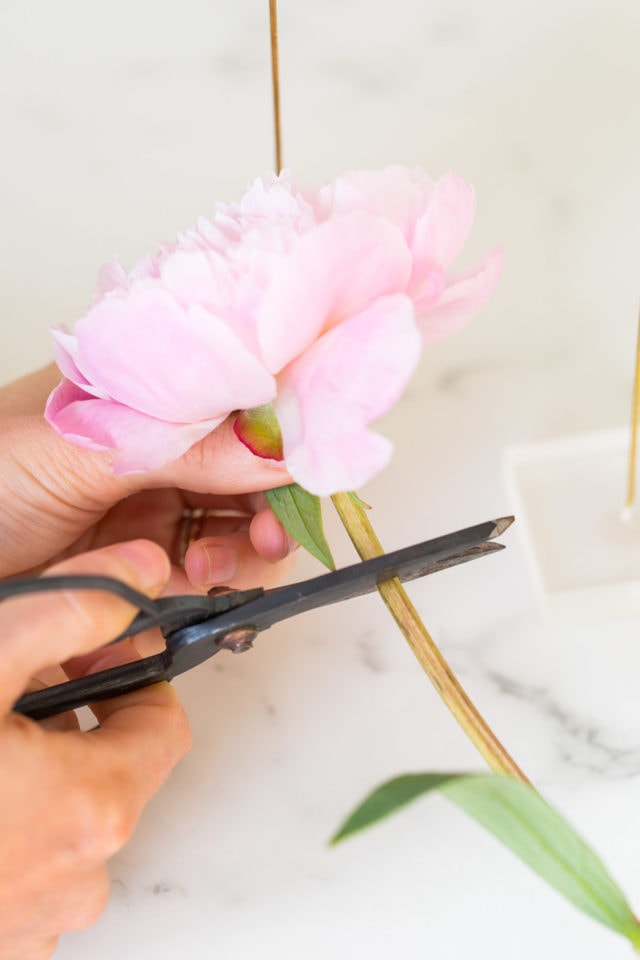 Once your blocks are in place, just snip each bloom and slide the stem down over the end of the gold rod and you're all set.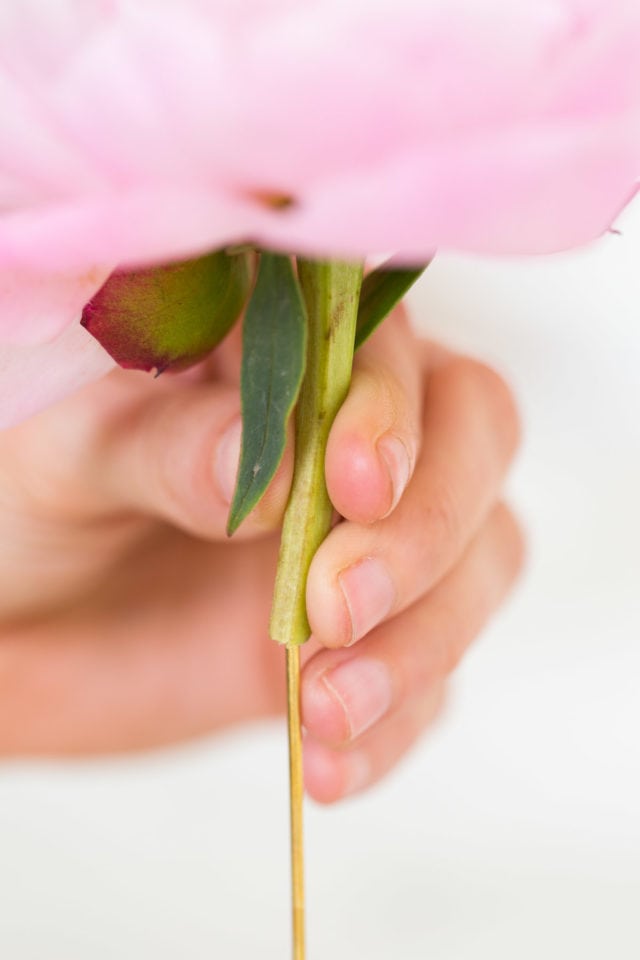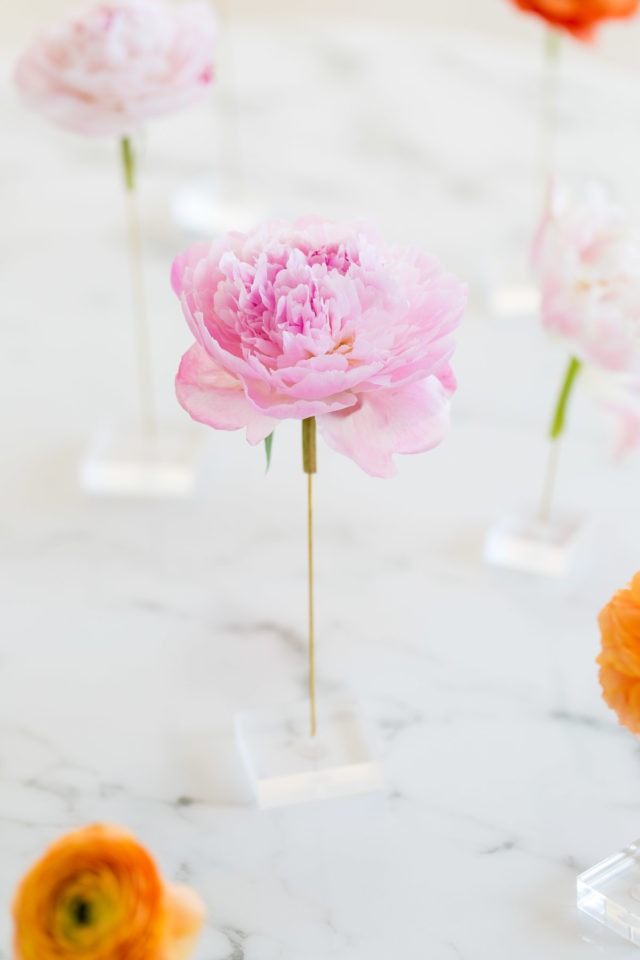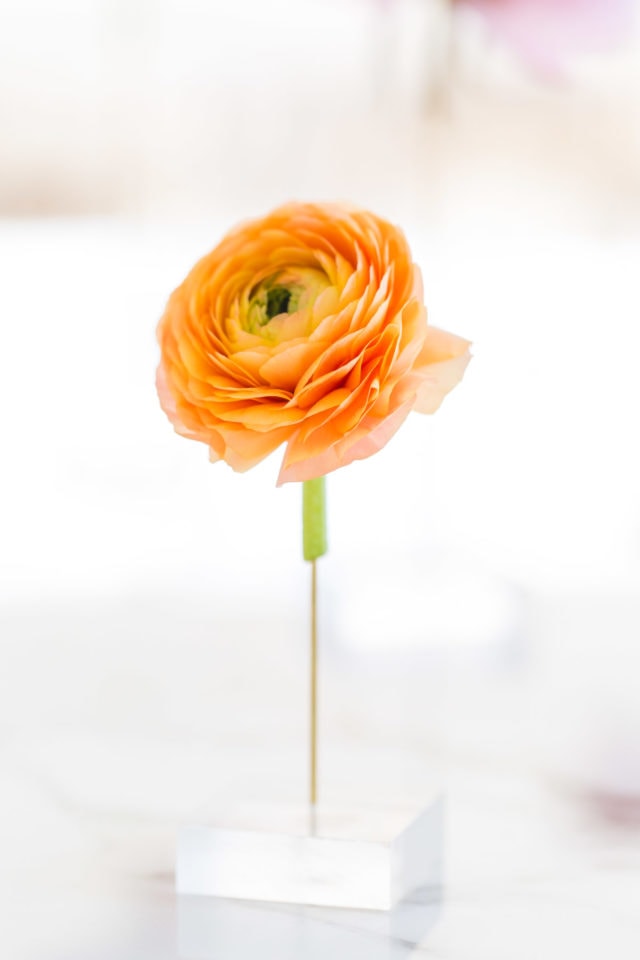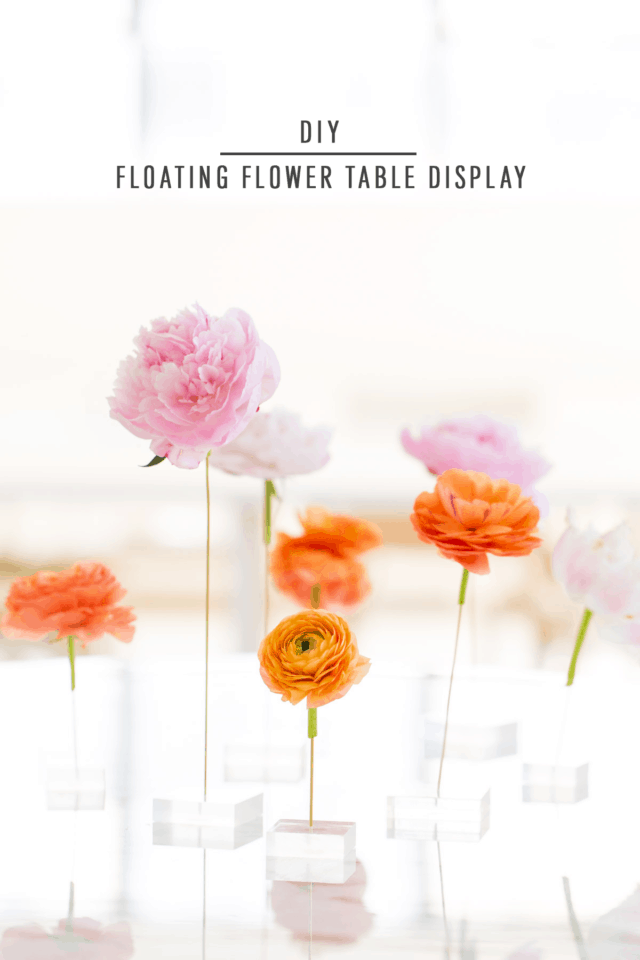 I told you they were easy peasy! I also love the idea of doing one long piece of acrylic to stick them down into for a statement centerpiece, too. Be sure to check back tomorrow to see them in action at Caitlin's shower!