There are seriously very few things that I love more in the world than the magic that is Christmas time!!! The decorating, the coziness from twinkling lights, the music… it's just one big holiday hug! Do I sound like Buddy the Elf yet?
To help get you in the spirit, we're celebrating with one of my favorite Christmas playlists from Sony Music and this DIY Christmas centerpiece idea to give you a headstart on holiday entertaining. The only thing missing is food, and then you'll be party ready!
I made this how-to using bottle brush trees, faux flowers, and the magic of dance. See what I did there? But seriously, you really could dance the entire time you're making these because they're that easy. I also happened to teach Gwen the not-so-graceful art of the "elevator move" while listening to Pentatonix, Tony Bennett, and John Legend on this playlist, so that's also worth noting, lol.
You only need two supplies and some time to make a really elegant floral Christmas centerpiece…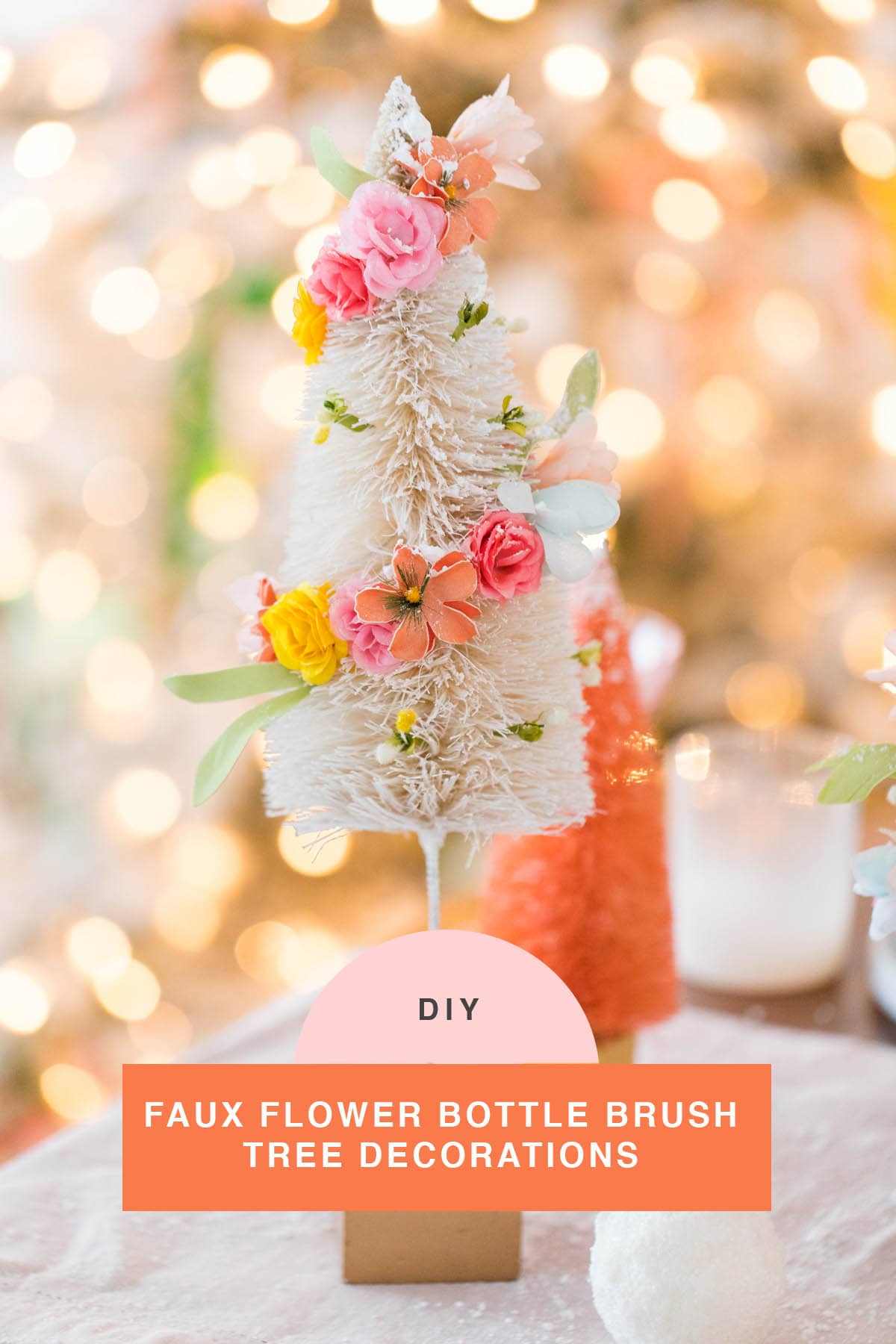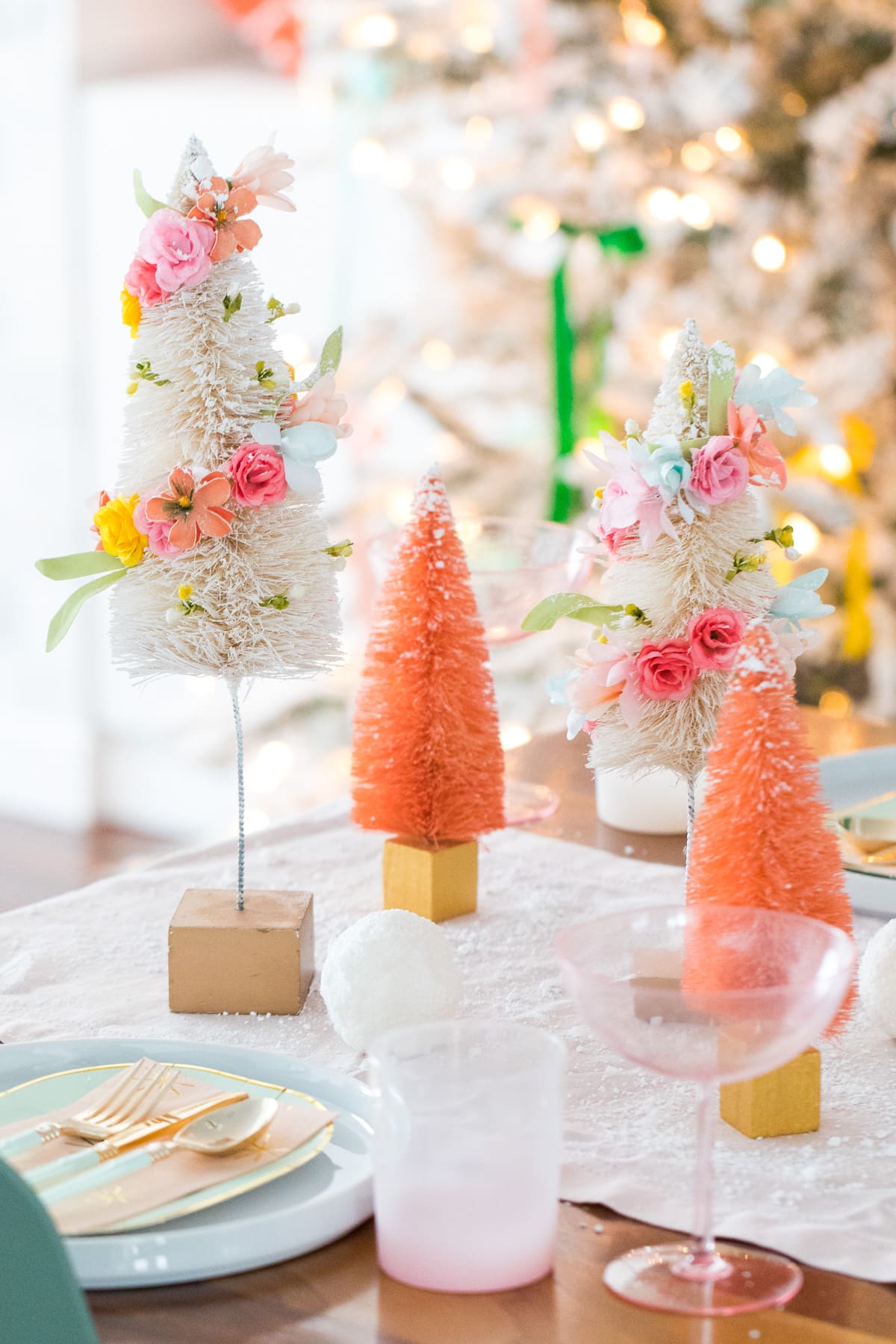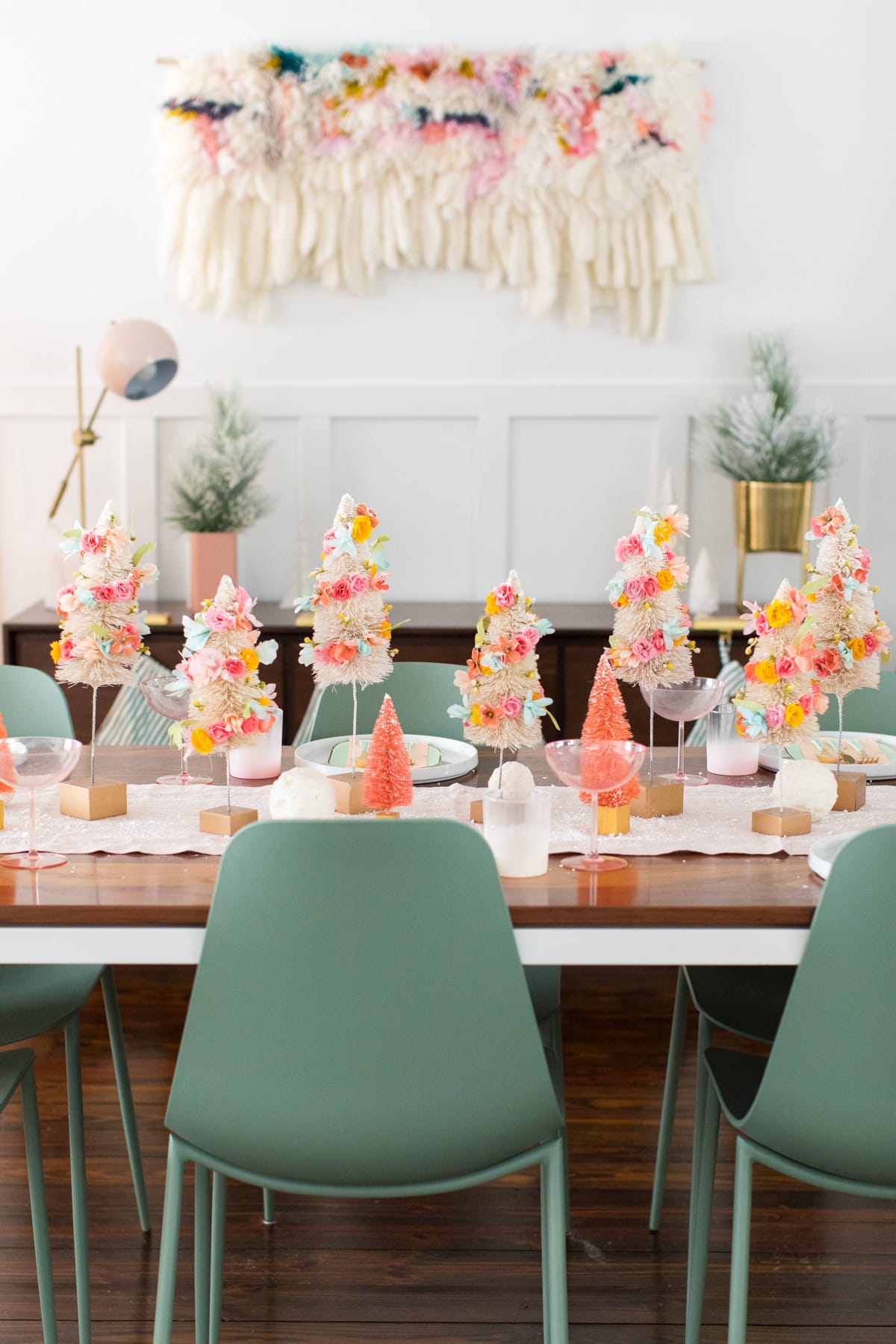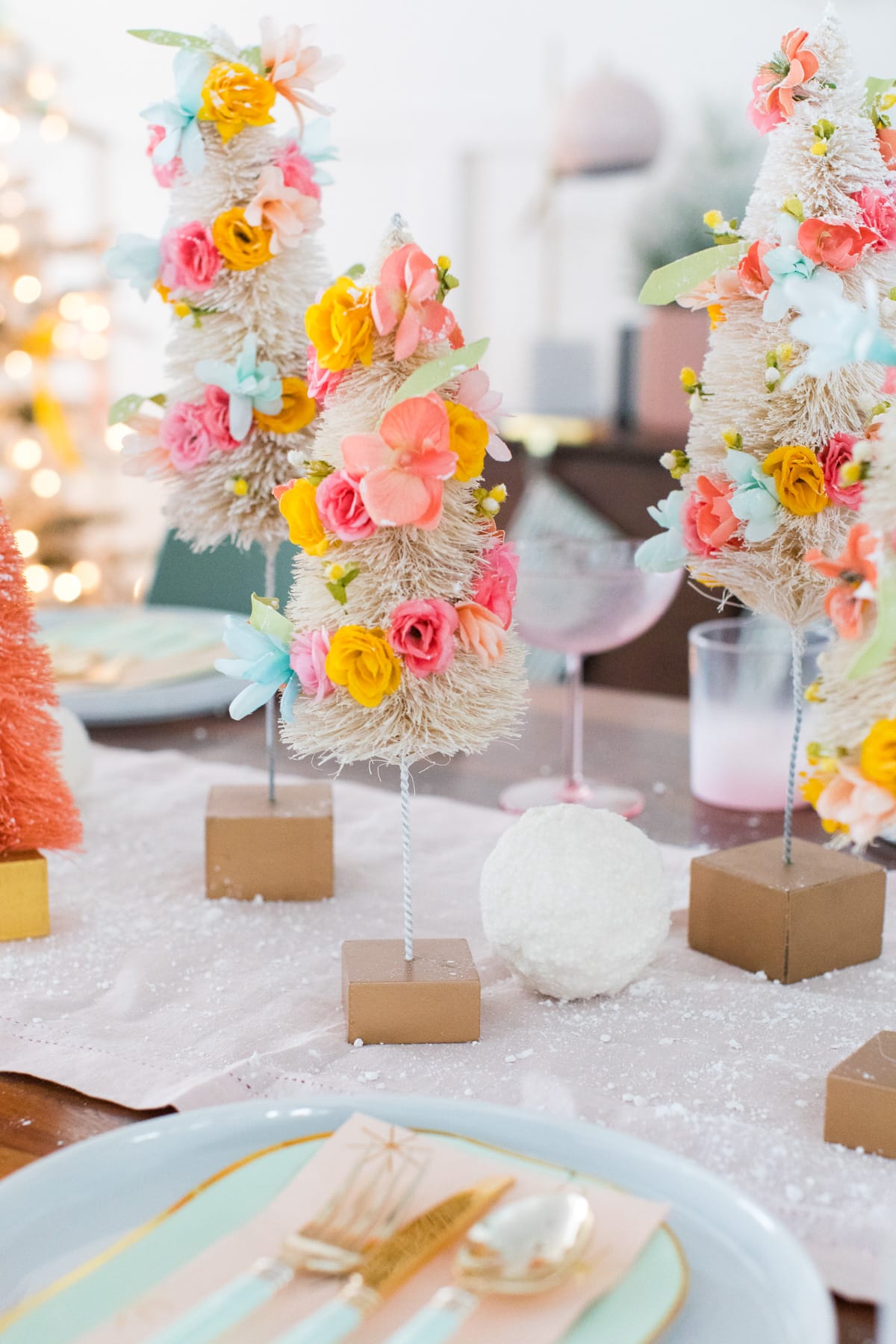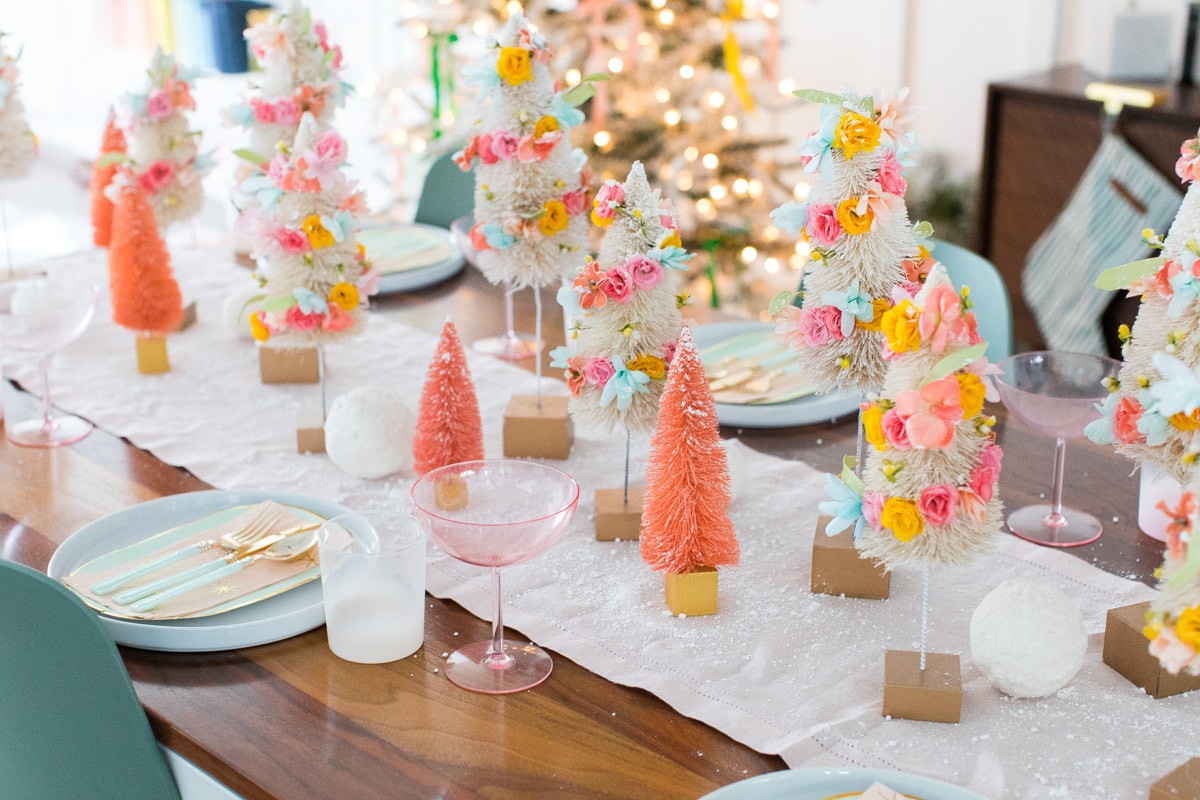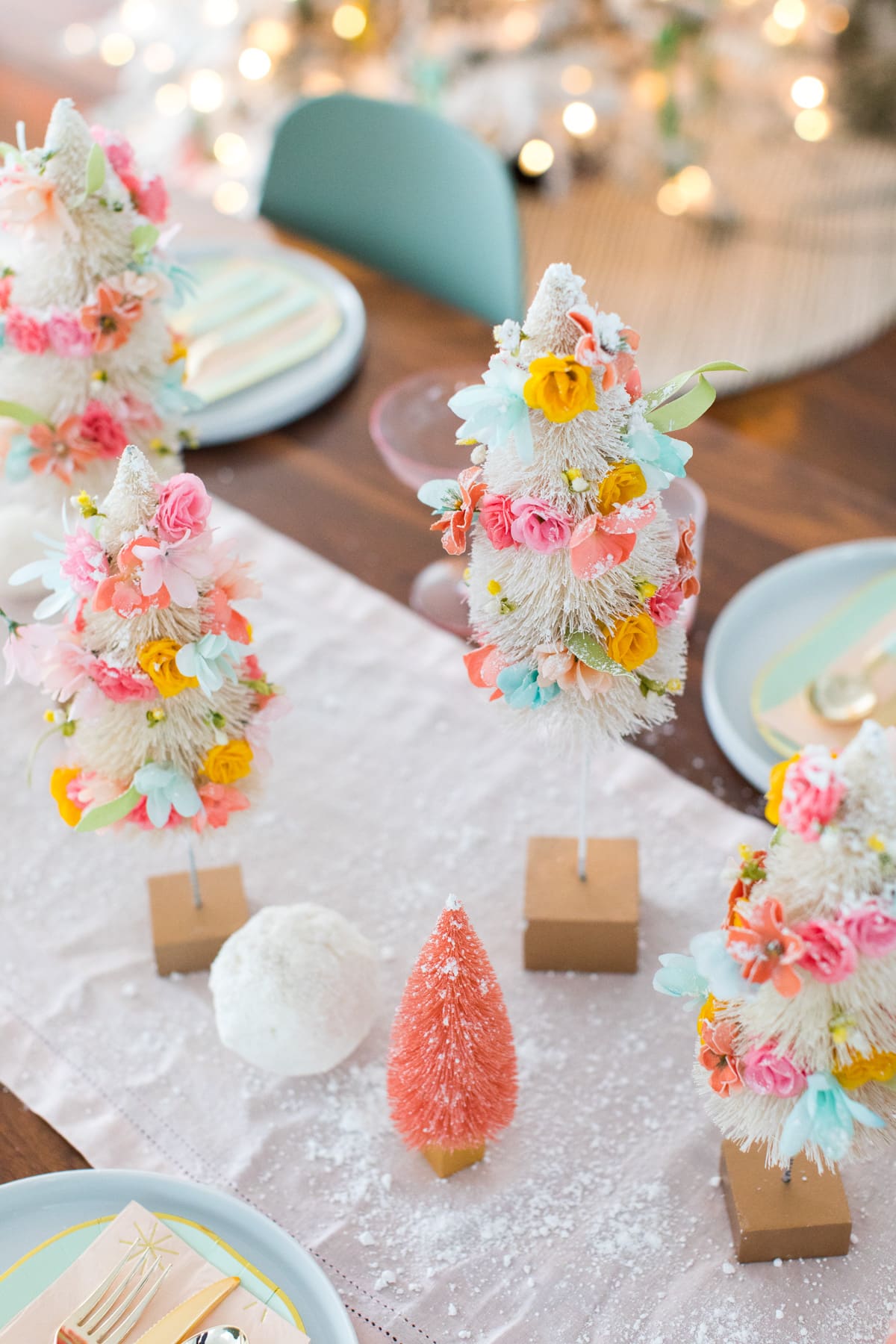 How To Make Your Faux Flower Bottle Brush Tree DIY Christmas Centerpiece
Step 1 – All you have to do to make this Christmas floral centerpiece is pluck different faux flower buds from the stems and push the buds into the bottle brush tree bristles.
Step 2 – You can spiral them all the way up the tree, place them randomly all over, or anything you can dream up in between.
Tip: The nice thing about not using glue for this project is that you aren't ruining your nice bottle brush trees in case you decide to repurpose them next year. That said, if you're having trouble getting the flowers to stick, using a dab of hot glue will do the trick!
Optional: Once your trees are all complete and placed on the table, you can dust them with fake snow for an added wintery effect!
Do you have any favorite holiday music traditions?! I'm so excited about Gwen's first Christmas that I could basically burst!
A big thank you to Sony Music for partnering with us on this post! Sugar & Cloth has chosen to donate 5% of all sponsored campaigns to charity, which you can read more about right here.