DIY Fresh Flower Gift Box — A unique way to gift wrap, the DIY Fresh Glower Gift Box is perfect for someone who loves flowers. And who doesn't?!?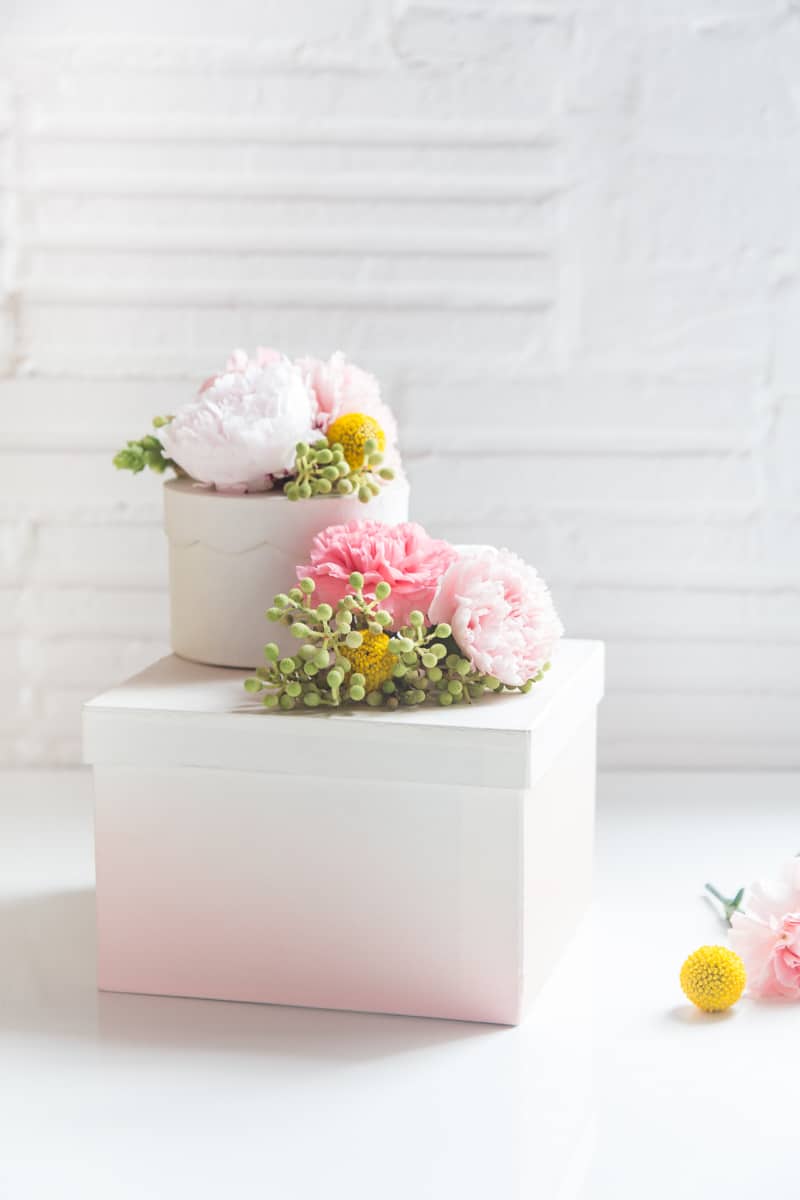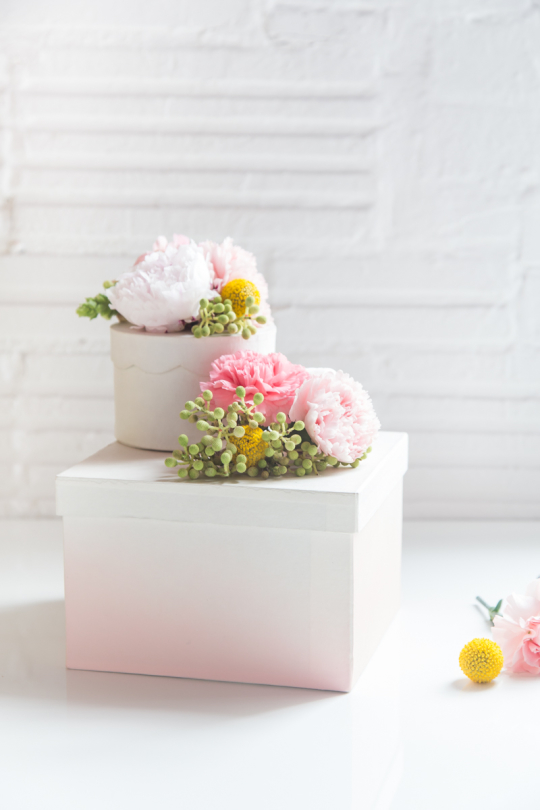 It's like they always say, a gift is only as good as the box it comes in. Okay, maybe that's not completely true. But a pretty box will always help!
These DIY Fresh Flower Gift boxes knock out three Mother's Day birds with one stone: flowers, handmade gift, and chocolates.
This is also assuming that your mom is as addicted to chocolate as mine is. (Now you know where the sugar part of Sugar & Cloth comes from.)
Side note: This is the first project we shot in the new studio. It took a few minutes to get used to from having graduated from my living room coffee table, but I'm loving it!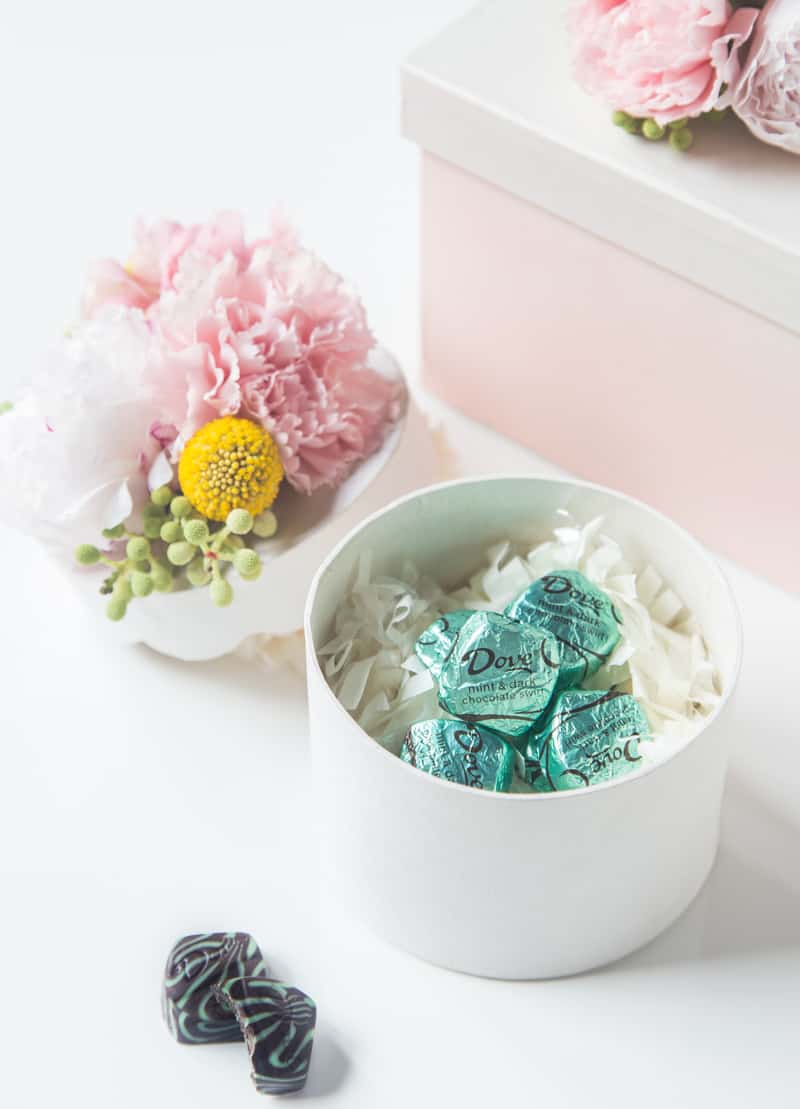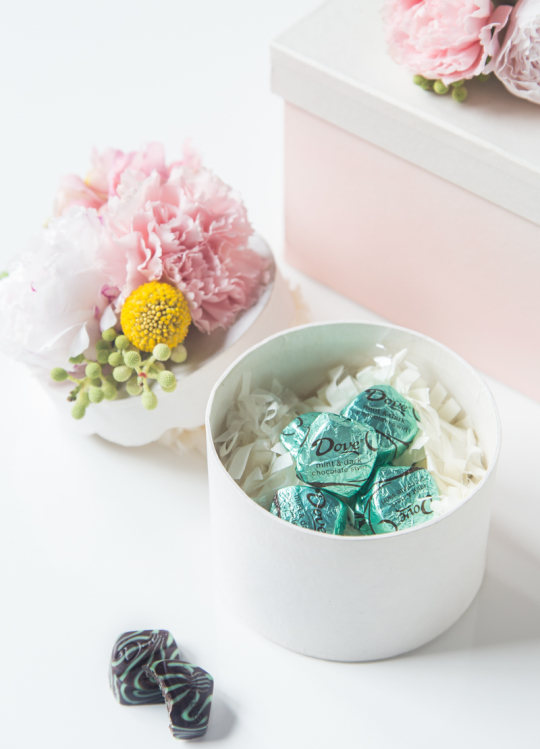 Materials Needed To Make A DIY Fresh Flower Gift Box
Florals of your choice
Floral sheers
Gift box
Hot glue and glue gun
Spray paint — Optional to create the ombre box
Floral tube — Optional for preserving the flowers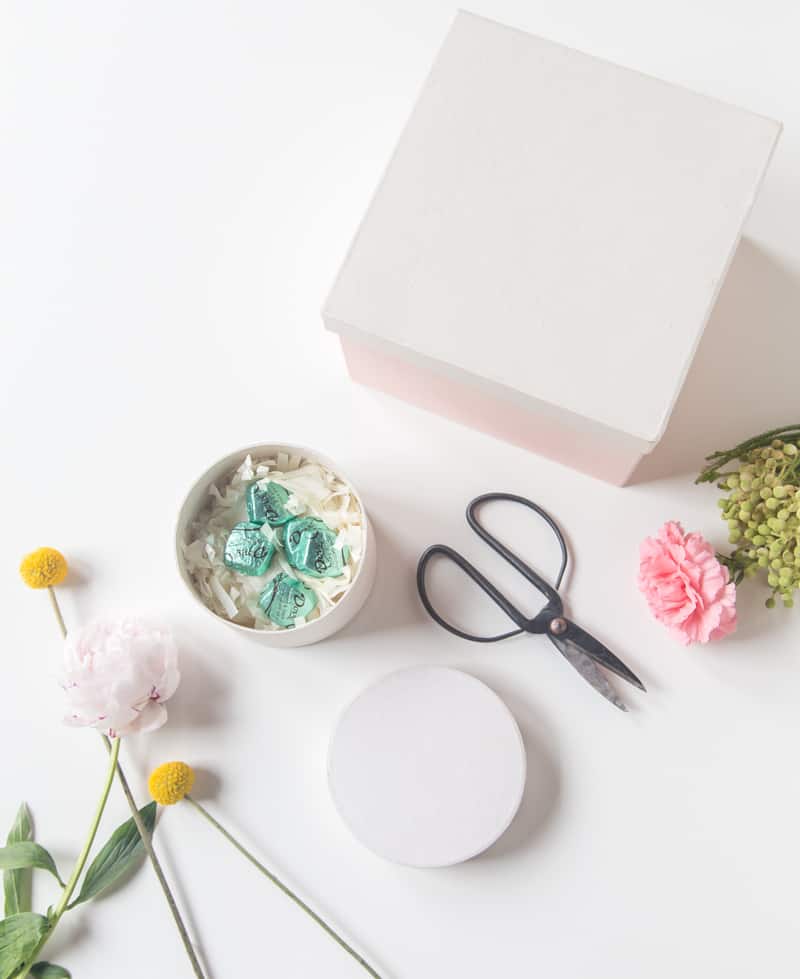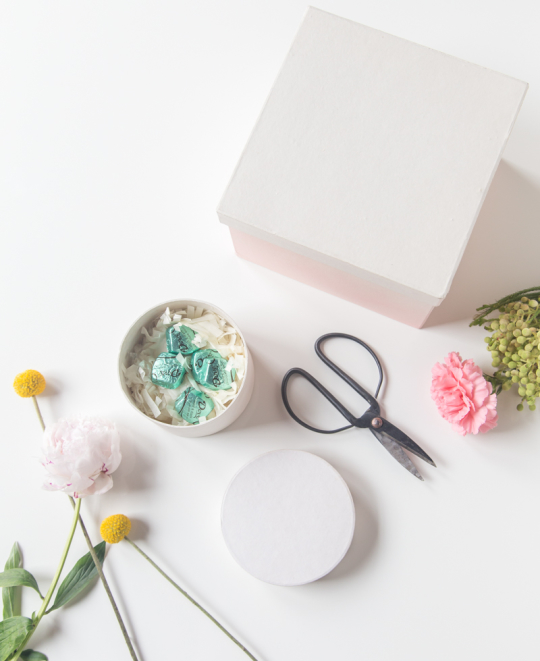 How To Make A DIY Fresh Flower Gift Box
This project is really as simple as gluing your favorite flowers to the top of a gift box.
All you have to do is trim the stems down to just below the bulb and glue in place.
For those of you that have a hard time seeing fresh flowers go without water, you can make them last by using floral tubes to create a mini bouquet.
This way you can also just glue the vase to the box instead of gluing the flowers straight on the box.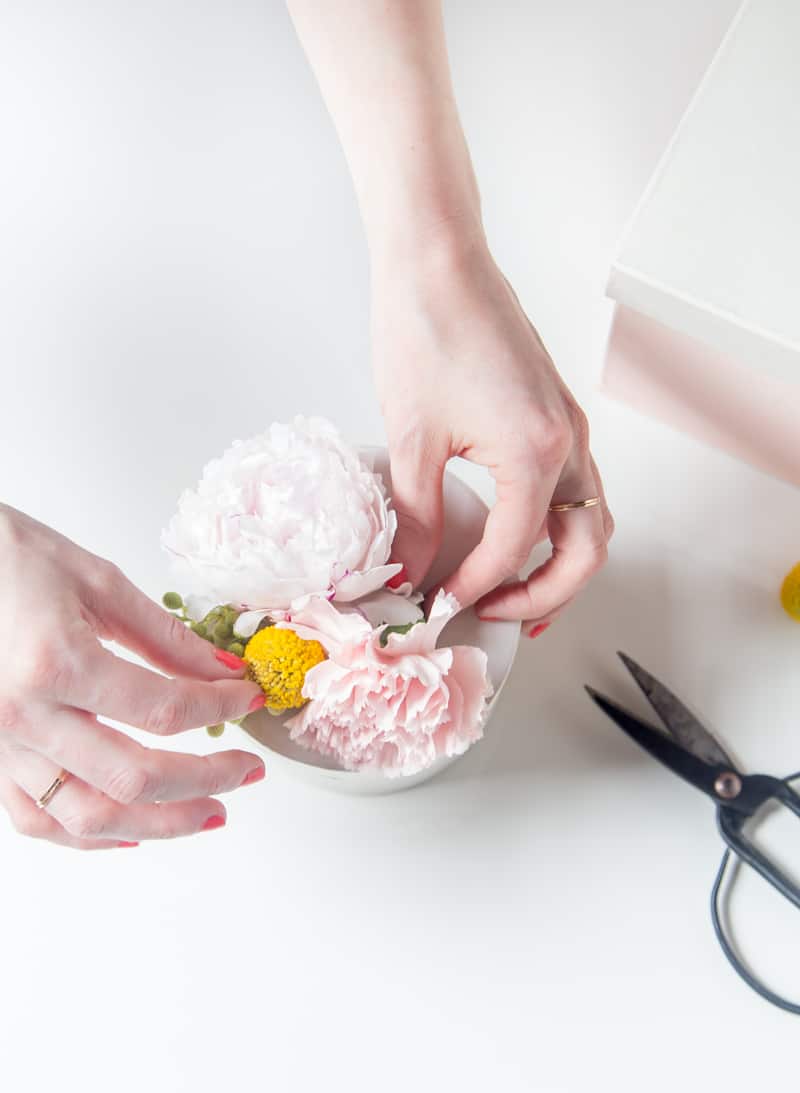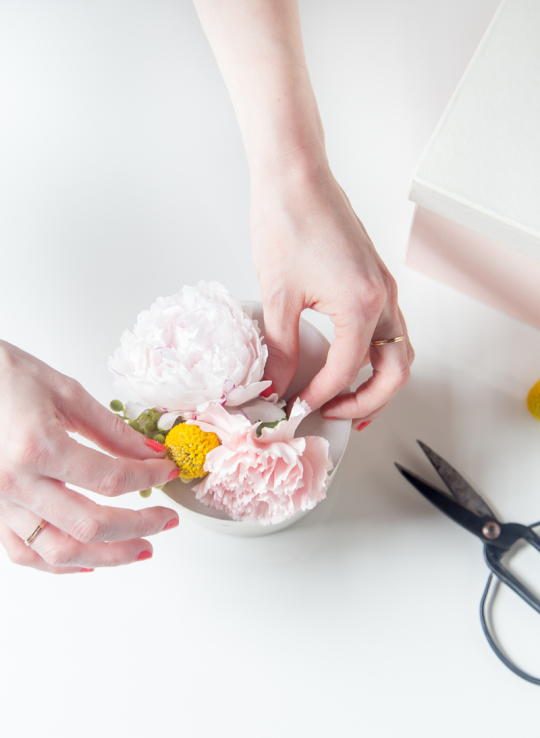 To create the ombre look, I used spray paint in Ballet Slipper to quickly spray a few coats at the bottom, lifting up to the top of the box and let it dry.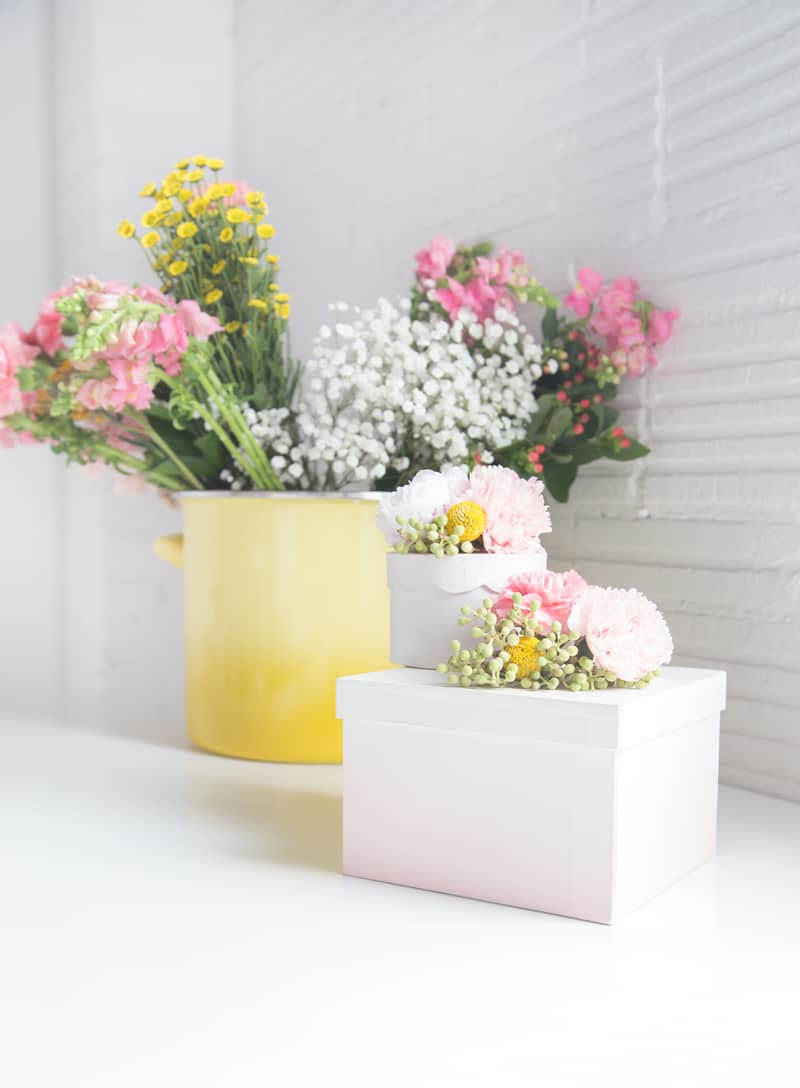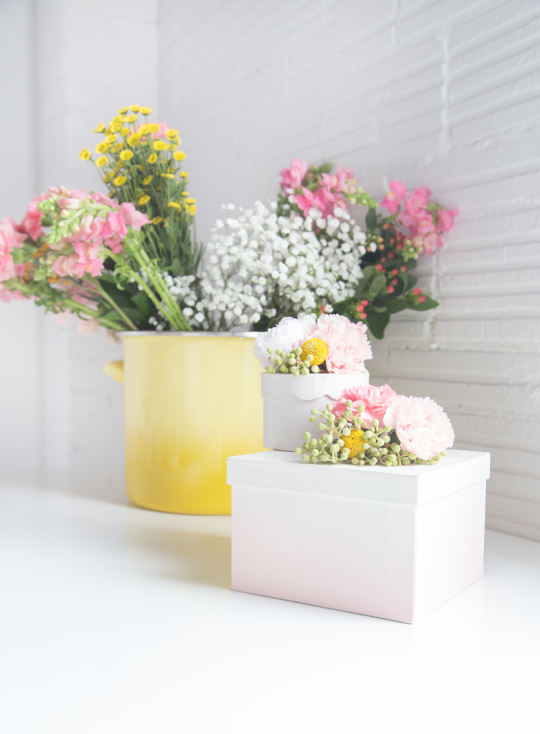 Gift Ideas
Besides filling these gift boxes with chocolates, you can fill them up with some chocolate dipped butter cookies, homemade rose infused caramels, or even a personalized photo gift.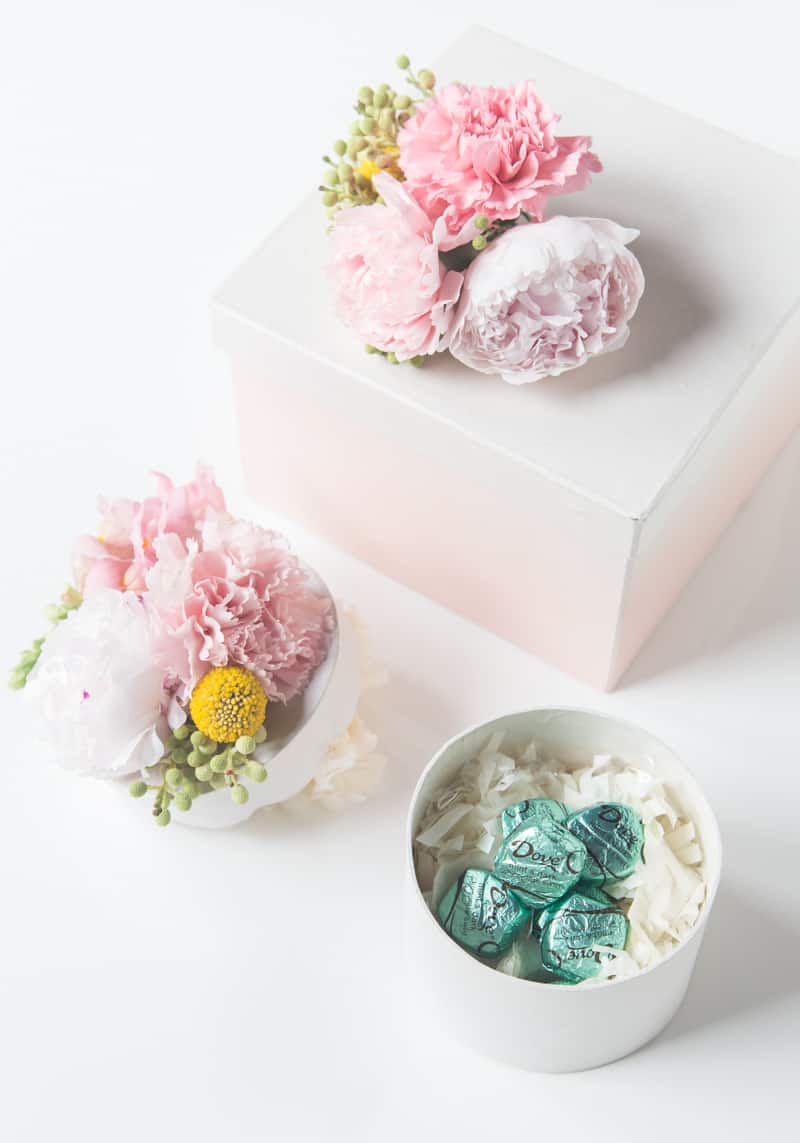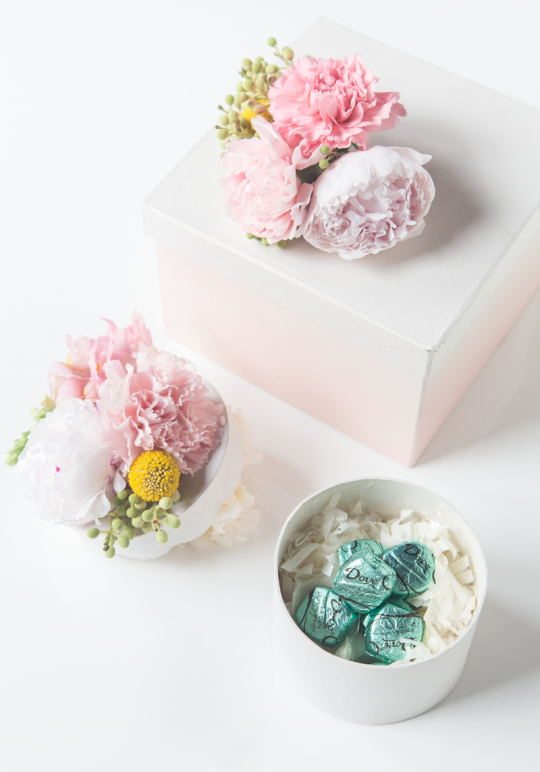 More Easy DIY Gift Wrap Projects To Try
Presentation is everything! For more unique ways to wrap up your gifts, check out a few our favorite DIY's from the archives —