DIY Fresh Flower Gift Box — A unique way to gift wrap, the DIY Fresh Glower Gift Box is perfect for someone who loves flowers. And who doesn't?!?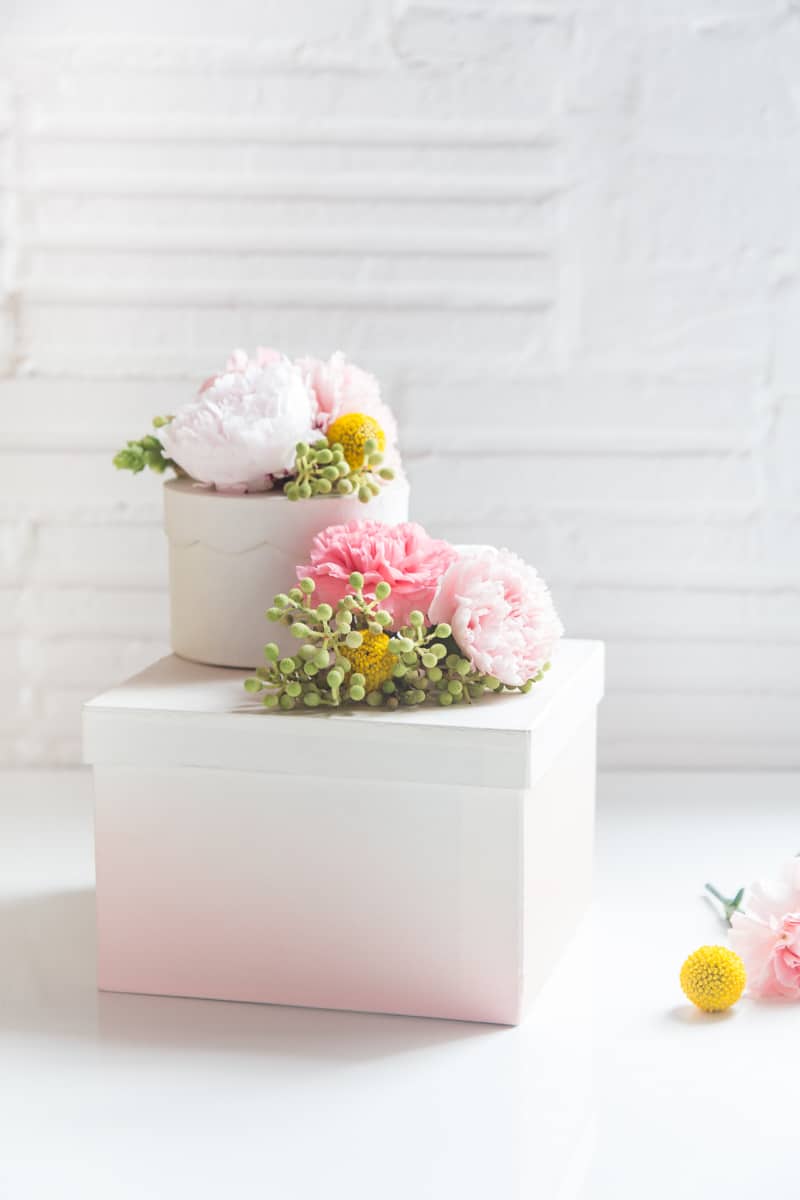 It's like they always say, a gift is only as good as the box it comes in. Okay, maybe that's not completely true. But a pretty box will always help!
These DIY Fresh Flower Gift boxes knock out three Mother's Day birds with one stone: flowers, handmade gift, and chocolates.
This is also assuming that your mom is as addicted to chocolate as mine is. (Now you know where the sugar part of Sugar & Cloth comes from.)
Side note: This is the first project we shot in the new studio. It took a few minutes to get used to from having graduated from my living room coffee table, but I'm loving it!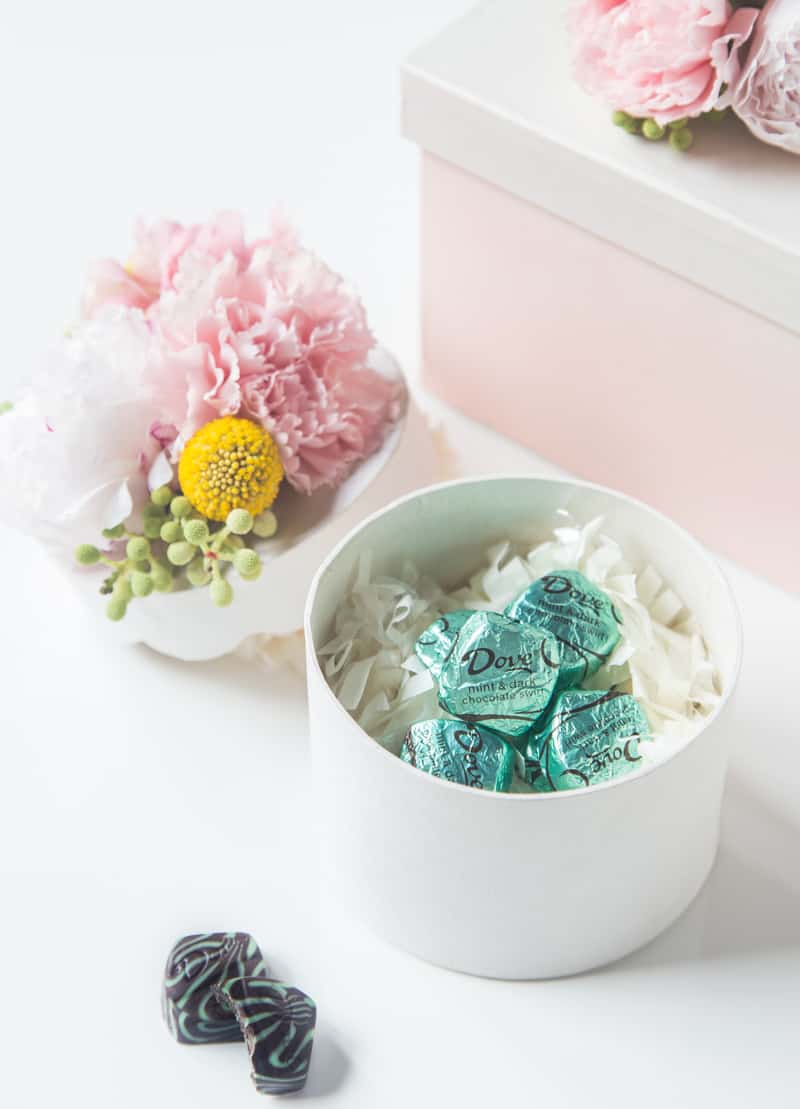 Materials Needed To Make A DIY Fresh Flower Gift Box
Florals of your choice
Floral sheers
Gift box
Hot glue and glue gun
Spray paint — Optional to create the ombre box
Floral tube — Optional for preserving the flowers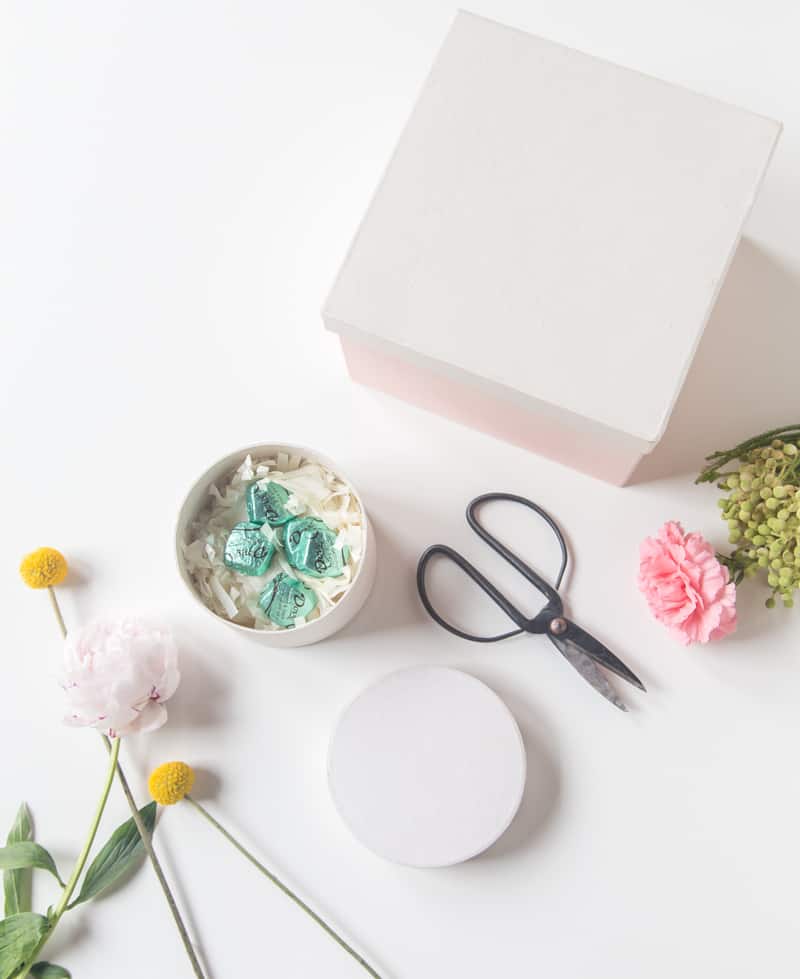 How To Make A DIY Fresh Flower Gift Box
This project is really as simple as gluing your favorite flowers to the top of a gift box. All you have to do is trim the stems down to just below the bulb and glue in place.
For those of you that have a hard time seeing fresh flowers go without water, you can make them last by using floral tubes to create a mini bouquet and a dab of hot glue to keep them in place instead of gluing straight to the box.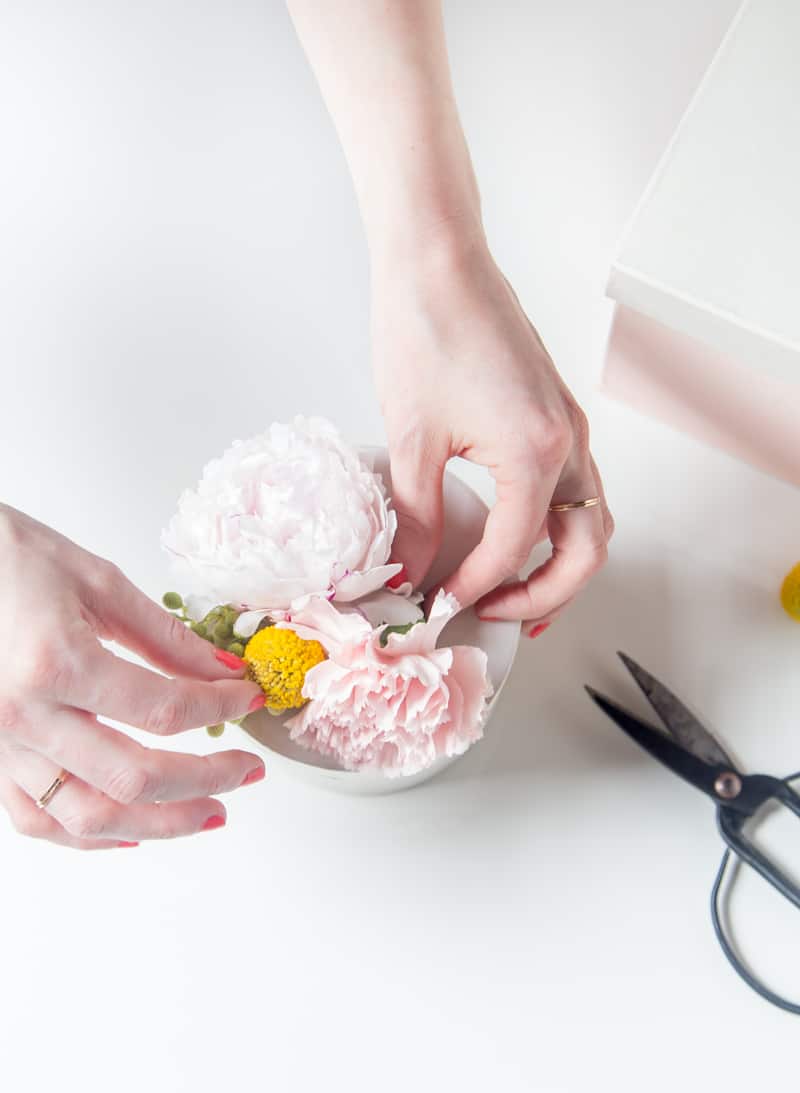 To create the ombre look, I used spray paint in Ballet Slipper to quickly spray a few coats at the bottom, lifting up to the top of the box and let it dry.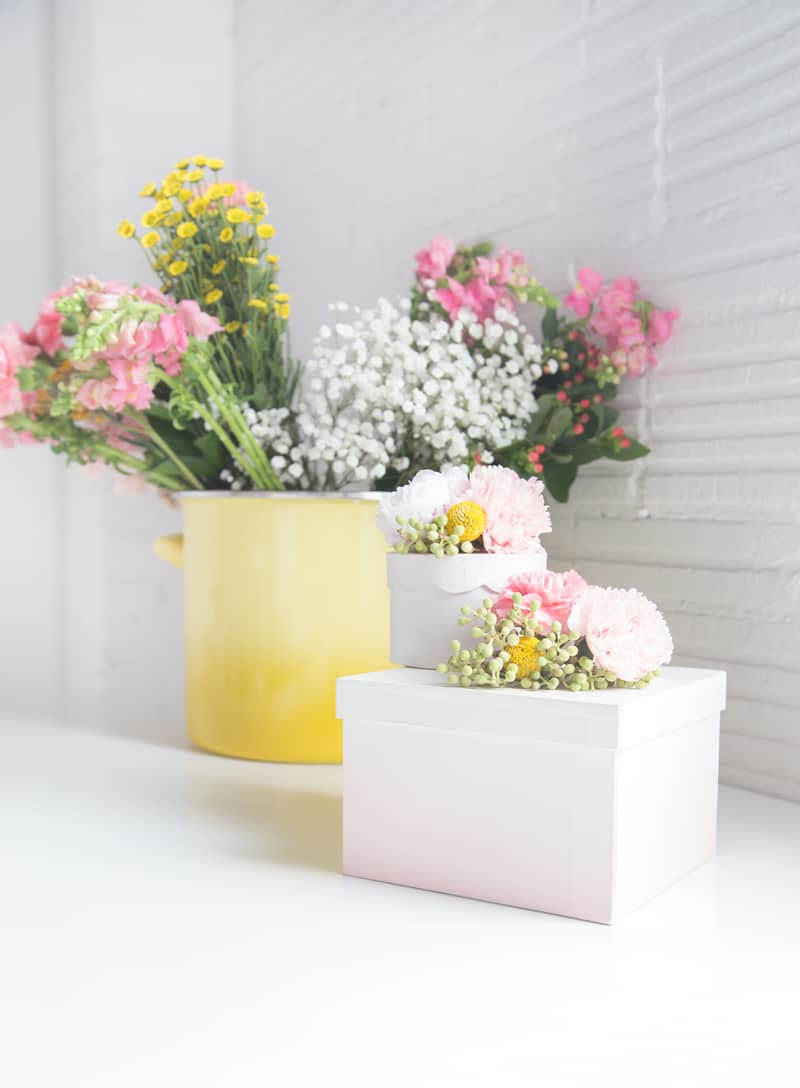 We also took it upon ourselves to use this project as a good excuse to see how many different messages we could find inside all of the chocolate wrappers.
Fifteen minutes and one sugar high later we determined there were five :)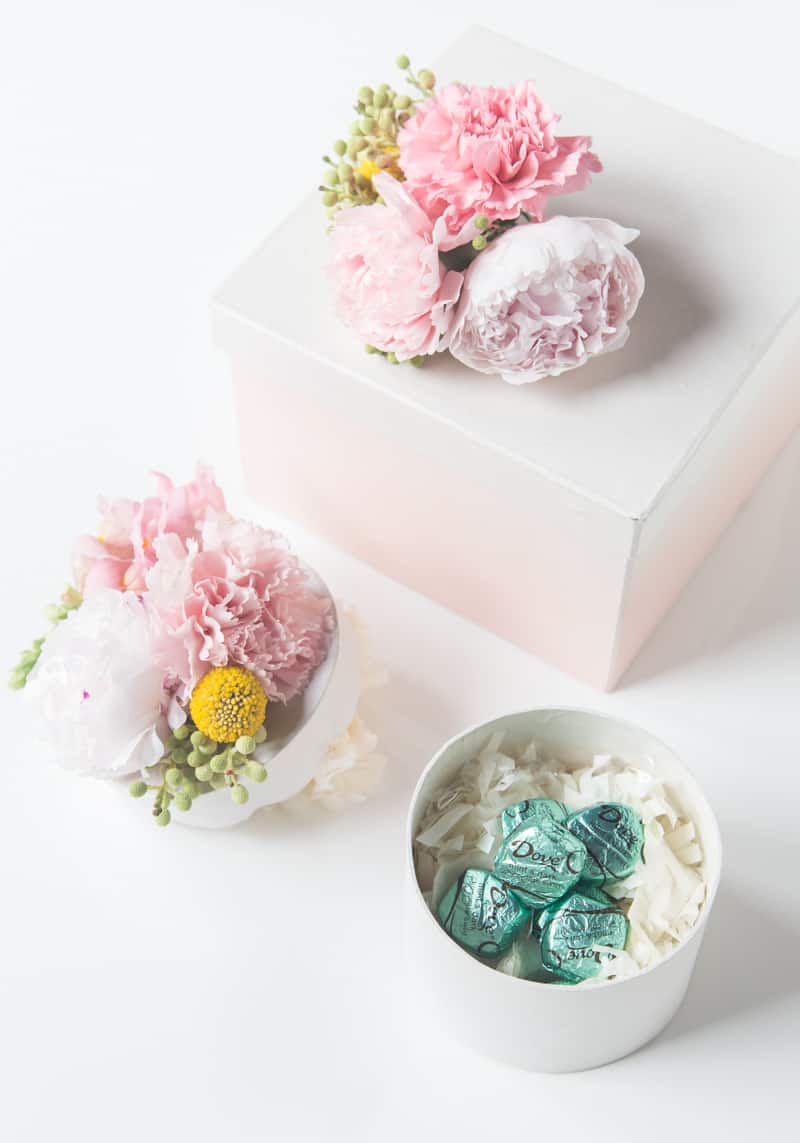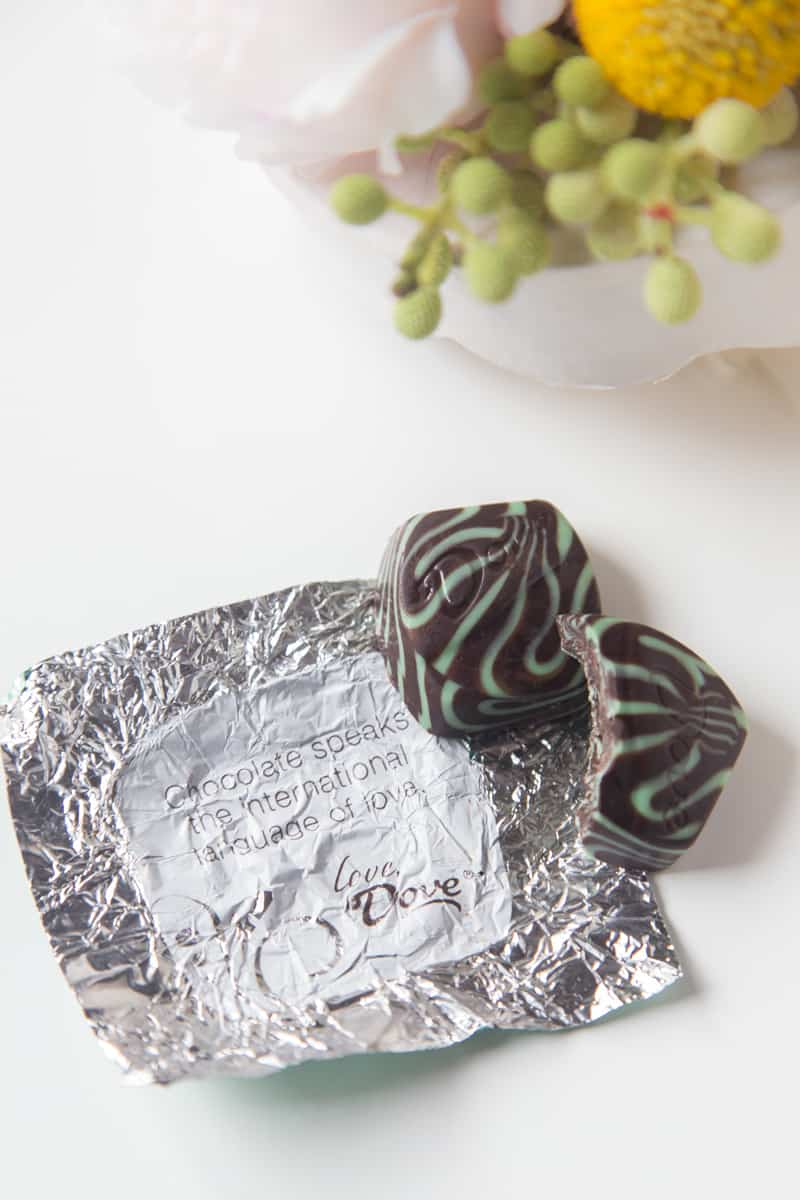 Compensation was provided by

DOVE

® Dark Chocolate via MomTrends for this DIY project. The opinions expressed herein are those of the author and are not indicative of the opinions of

Dove

or Momtrends.