DIY Faux Flower Gift Topper Stickers — Nothing says Mother's Day like flowers, am I right?! We're sharing this super simple DIY faux flower gift topper stickers tutorial to spruce things up!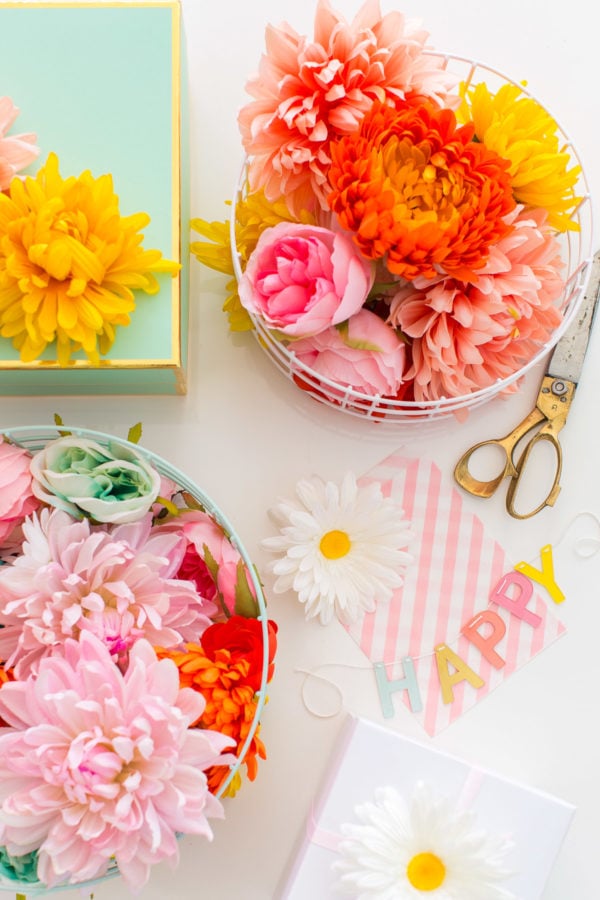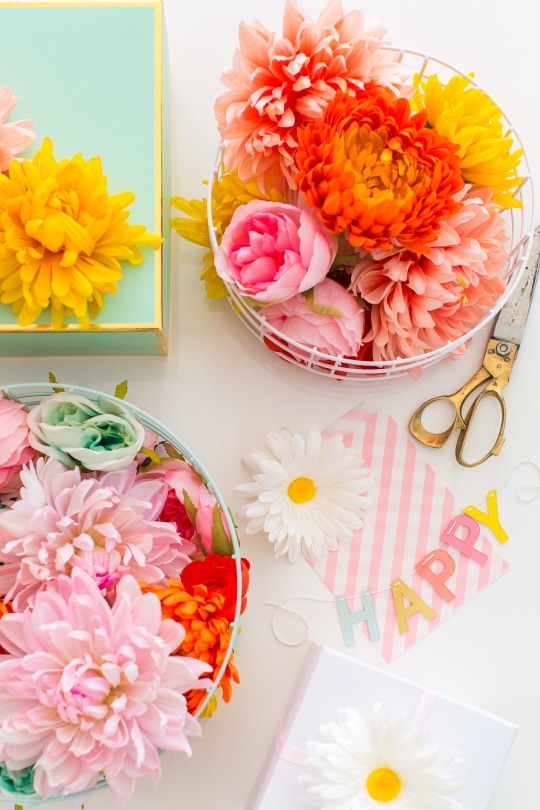 Alright friends, I have a project for you today that's a) almost too simple to count as a DIY, and b) is perfect for Mother's Day this Sunday!
I present to you DIY Faux Flower Gift Topper Stickers! See? I told you they're about as easy as could be. But I loved the way they looked for the samples I made for our Clinique DIY event last night so I couldn't resist sharing them with you.
The good thing about these is you can easily make them in advance. And then, essentially use them as giant 3d stickers once you need them later on.
I also really love the idea of having a simple craft station to make these for the littles to top their gifts with themselves.
It's the perfect finishing touch to your unique gifts.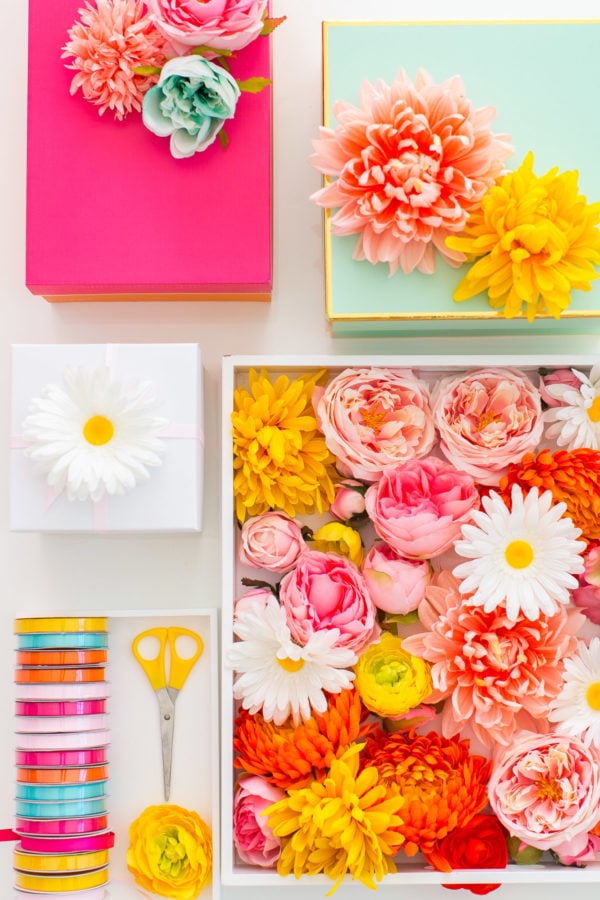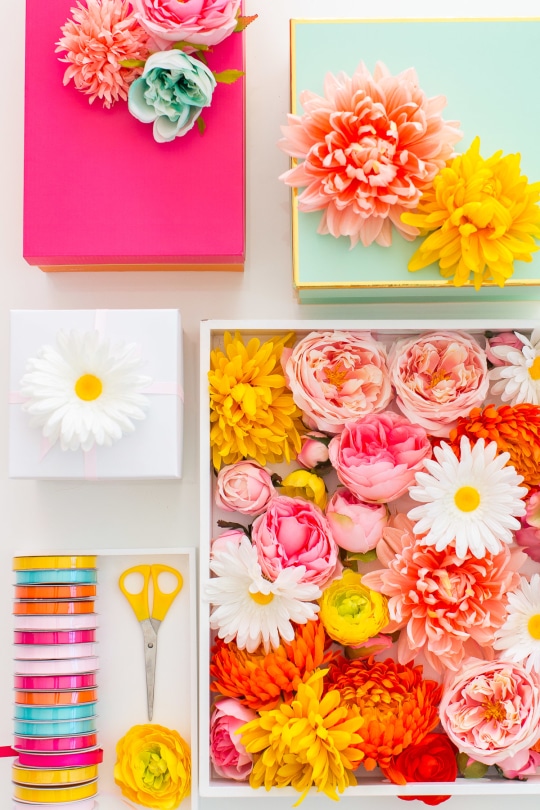 Materials & Tools Needed To Make DIY Faux Flower Gift Topper Stickers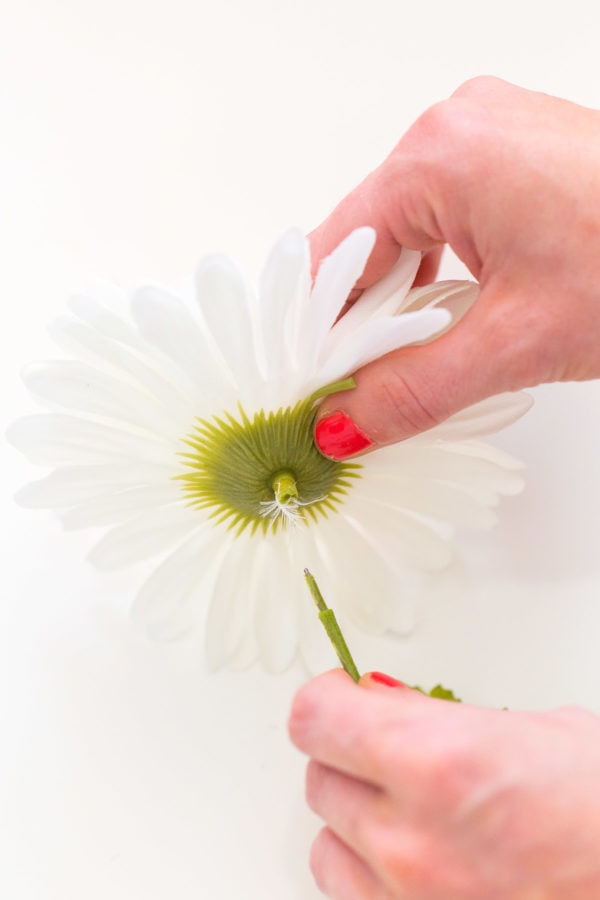 I used faux flower stems since they were on sale for 50% off at Michael's (#winning), but you can easily find just the flowers without stems sold in bulk online.
With the stems, first thing you need to do is rip the flower off the top.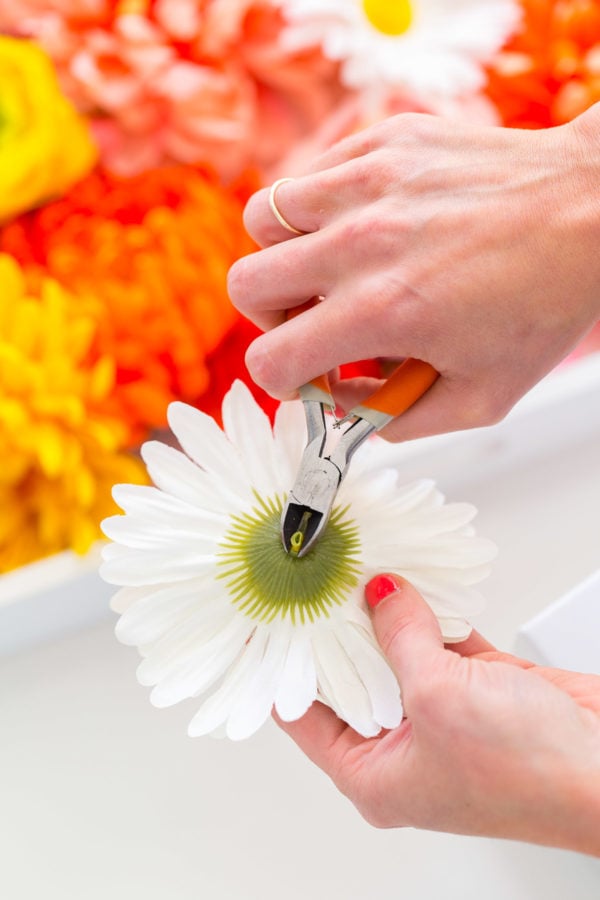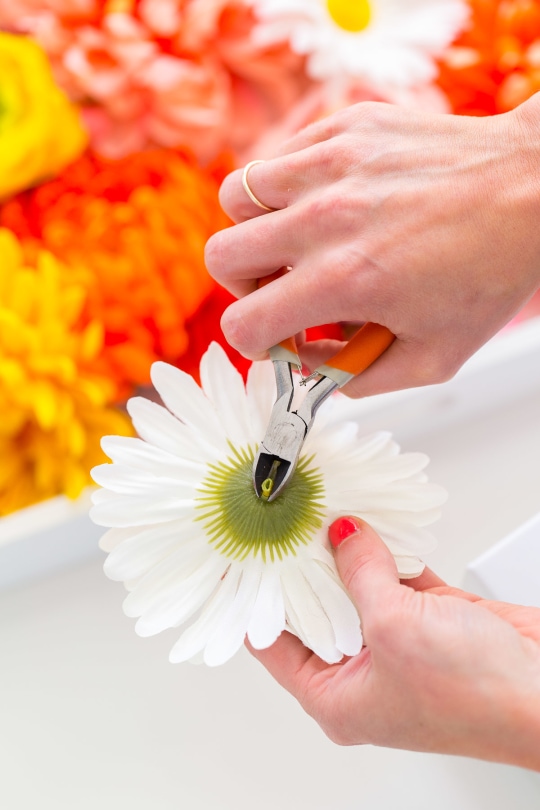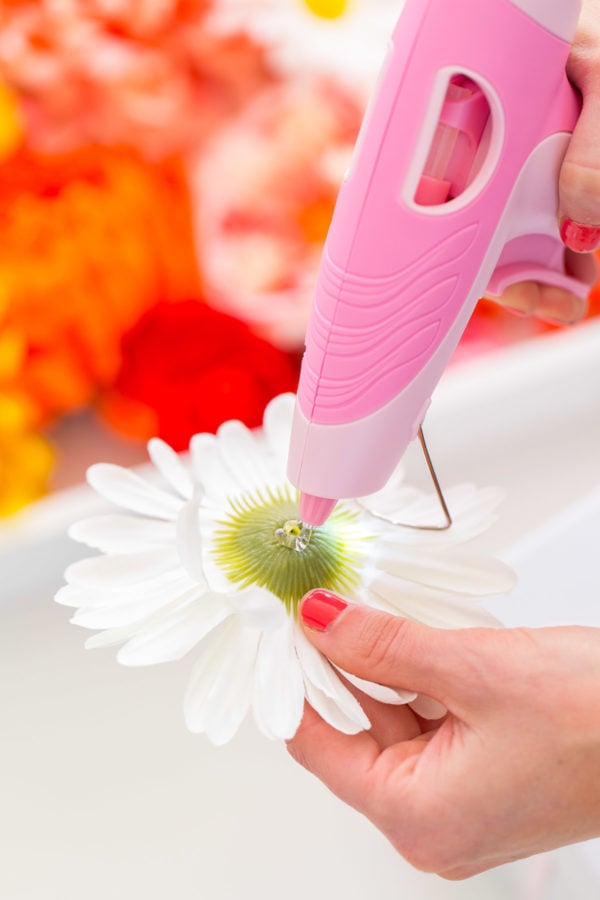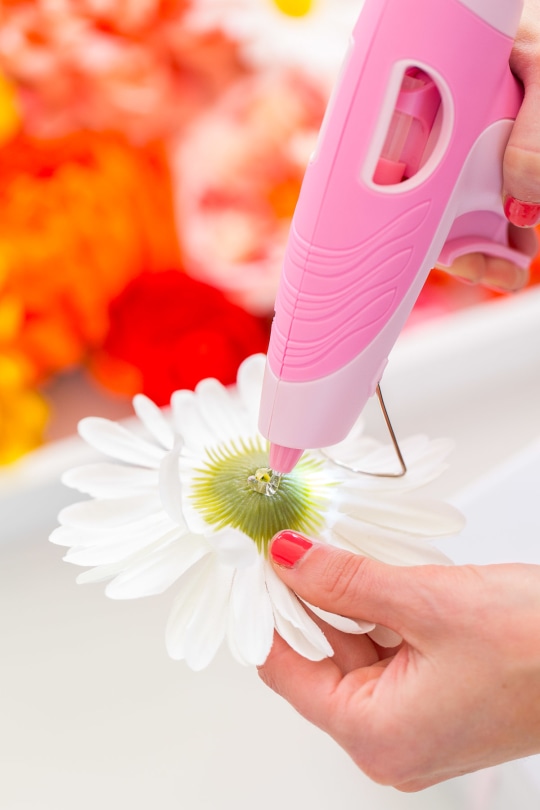 Now use wire cutters to cut the back stem so it's as flat as possible.
Next, glue the felt side of the felt sticker with a hefty amount of hot glue to the back of the flower to the felt.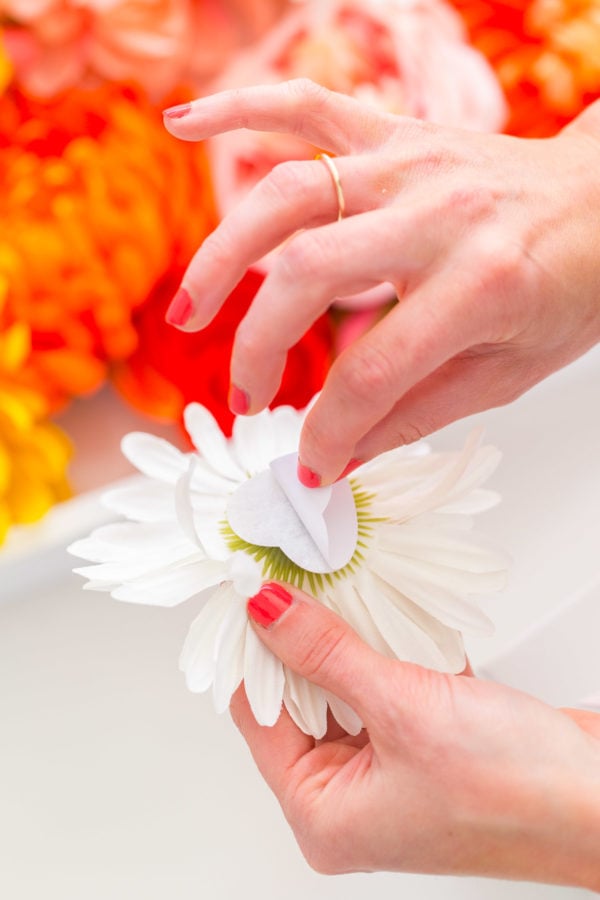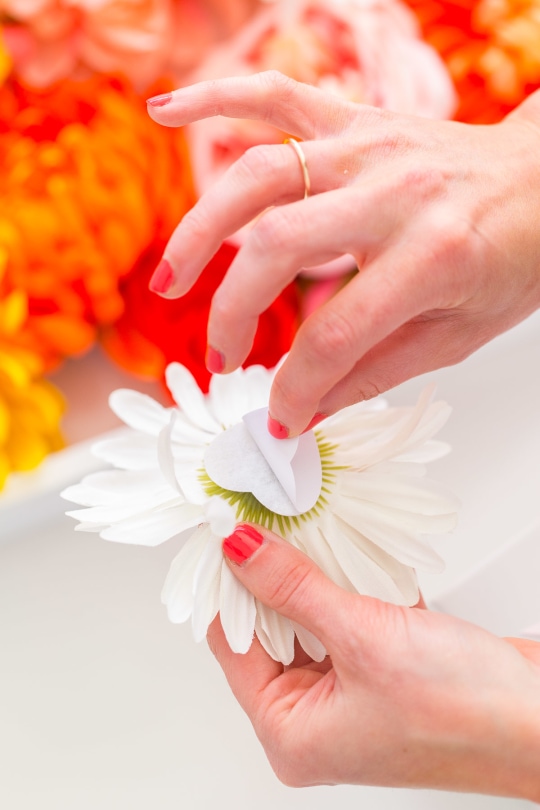 When you're ready to assemble your gift, simply peel the back of the sticker lining off and stick on it on your gift per usual!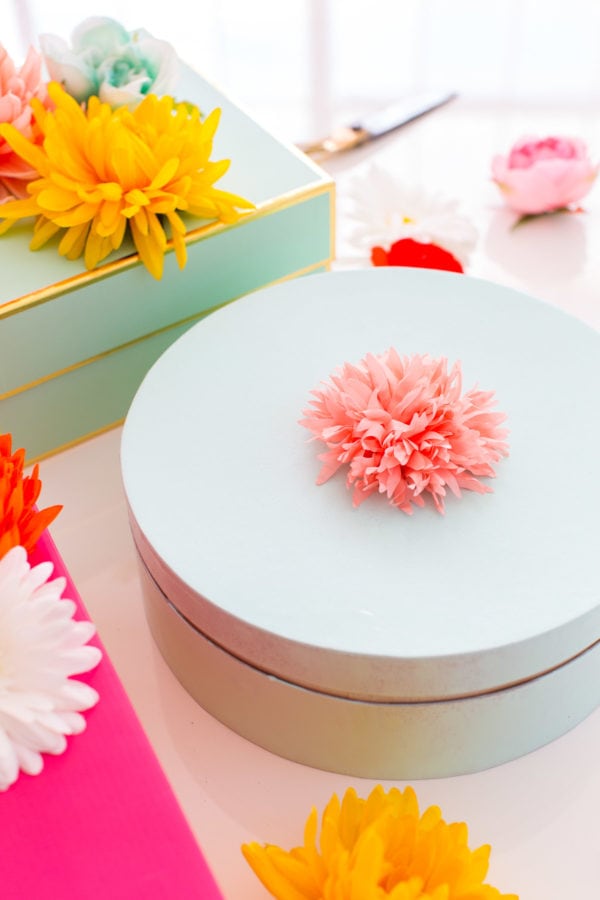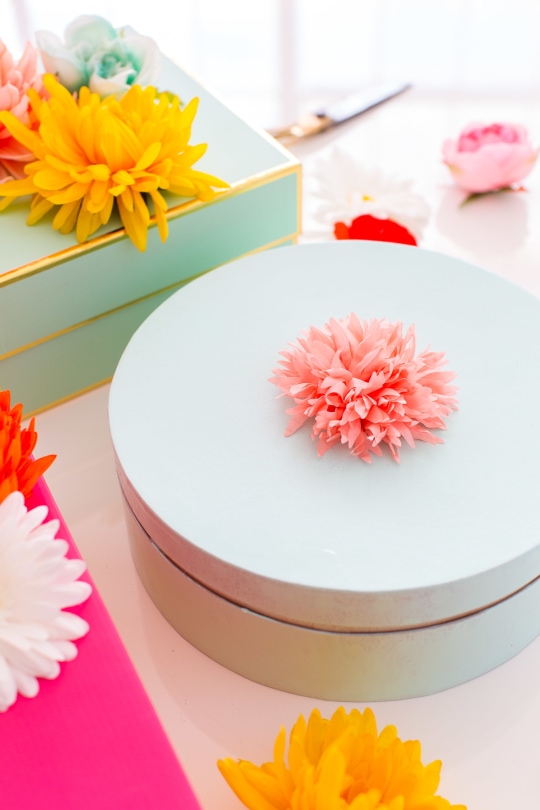 Have you all already gotten your Mother's Day gifts? I hope this fun little tutorial comes in handy for wrapping then when the time comes this weekend, and wishing you all lots of love!
Don't forget to share your S&C projects with #mysugarandcloth and #sugarandcloth so we can follow along, too! xo