Even the most die-hard fan of Harry Potter will be impressed by this magical list of gifts for your favorite wizards and muggles.
Harry Potter has and still continues to be an international cult favorite amongst readers of all ages, both young and old.
From candles, jewelry, and even cookbooks, there's a mass selection of Harry Potter-themed memorabilia.
So we gathered 35 of our favorite Harry Potter gift ideas. They are perfect for your Potterhead friends or (even yourself) for any occasion to add to their collection.
Embrace one of the best series ever made with these fun and meaningful gifts for your biggest Harry Potter fan.
Every fan has their favorite scenes and characters. So make sure you know your Potterhead's Hogwarts house to ensure you choose the best gift for them!
And once you've selected the perfect gift, don't forget to finish it off with these creative gift wrapping ideas too.
35 Magical Harry Potter Gifts
1 — Plush House Slippers
Cozy up on the Hogwarts express! Gift these comfy plush house slippers, the softest footwear to wear when binge-watching all the Harry Potter movies.
These unisex slides feature a house crest of your choosing.
2 — Constellation Tumbler
Keep drinks hot or cold with this double-walled insulated Potter-themed Constellation Tumbler Cup.
3 — Cauldron Crest Mug
Start the mornings right while sipping your morning coffee out of a Cauldron Mug.
Show your school spirit with the magical designs of the iconic Hogwarts School of Witchcraft and Wizardry crest.
Or select the house mascots of Hufflepuff, Ravenclaw, Gryffindor, or Slytherin.
4 — Golden Snitch Clock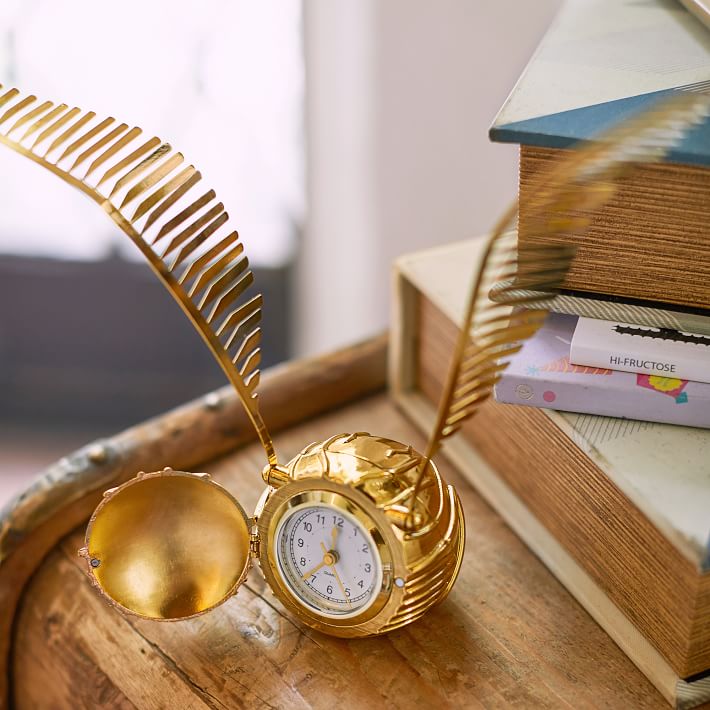 Great adventures await at the nick of time with this timeless Golden Snitch Clock.
5 — Personalized Magic Wizard Blanket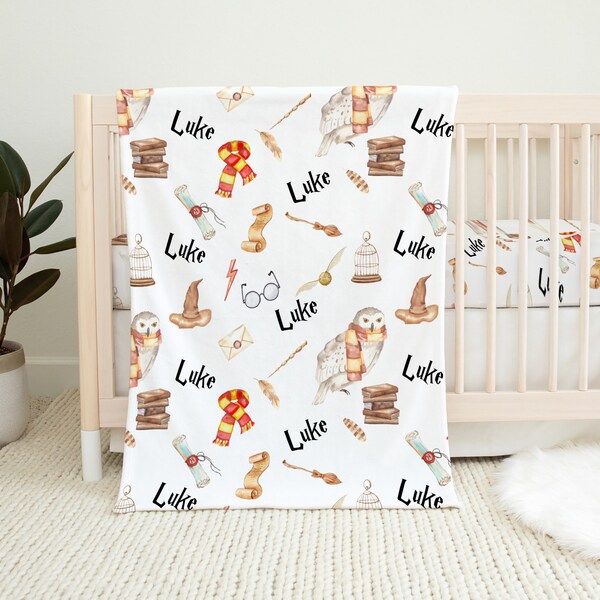 Cuddle up for a movie marathon with this super soft Magic Wizard Blanket.
This fleece blanket features a witch and wizard design inspired by the Harry Potter books. Customize it with your gift recipient's name for an extra one-of-a-kind touch.
6 — Sorcerer's Charm Bracelet
From a golden ball, sorting hat, owl, and more, 12 charms adorn this lovely Sorcerer's Charm Bracelet.
7 — Harry Potter UNO Deck
Play the fun classic UNO card game with a unique Harry Potter-themed deck of photos from the film cast.
8 — Hedwig Collector Plush
Snuggle with your own Hedwig Plush. Harry's trusty companion and personal mail courier could be your own too!
9 — Cookbook
Cook your favorite Harry Potter-inspired meals with The Unofficial Harry Potter Cookbook.
The book showcases over 150 magical recipes that could probably be found at Hogwarts Express or served at the Great Hall.
10 — House Crest Glass Set
Which Hogwarts house are you? Be proud of your home with your very own House Crest Glass Set.
11 — Butterbrew Candle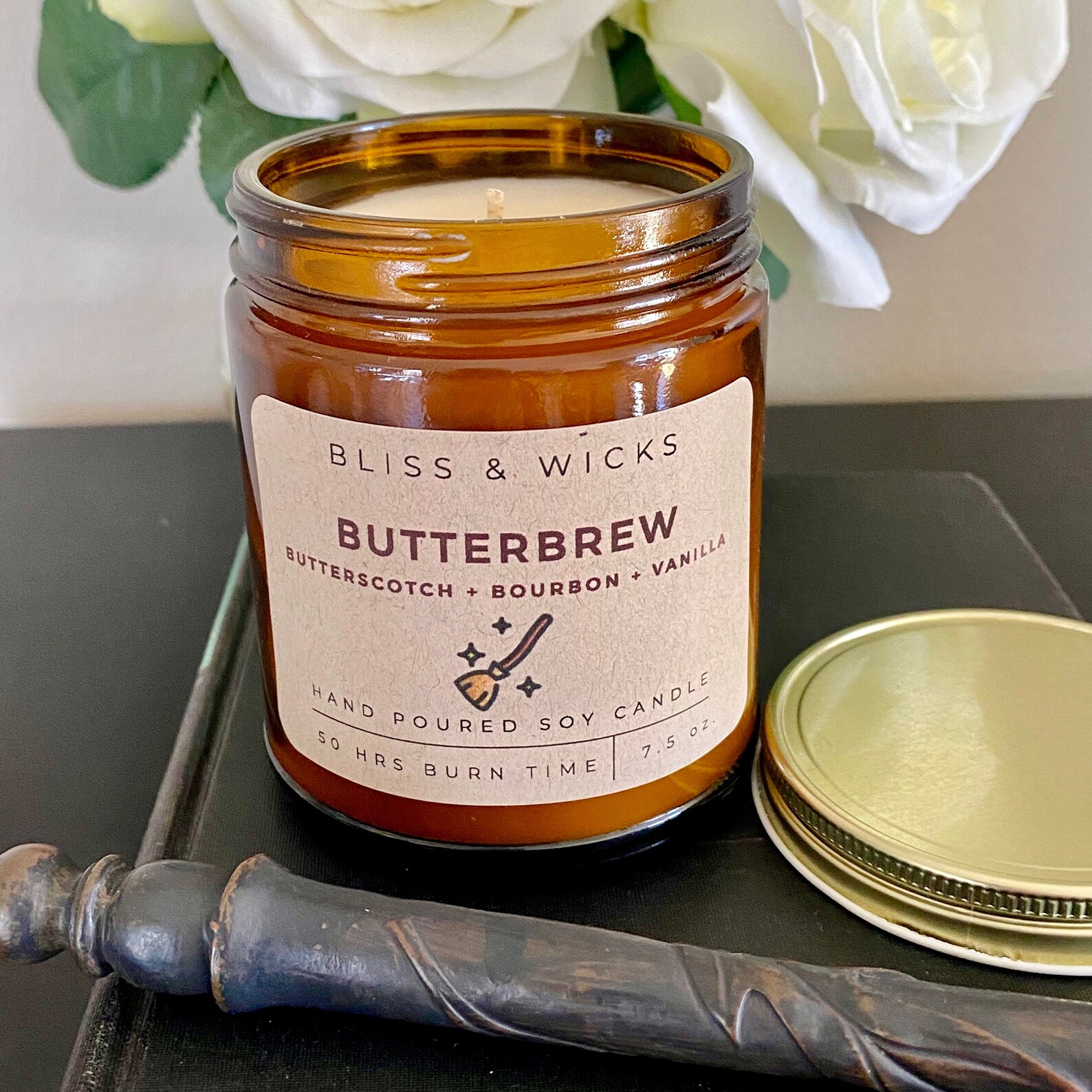 This Butterbrew Candle is something we imagined you could find at Diagon Alley.
This Harry Potter-inspired candle smells like butterscotch with hints of bourbon whiskey, sweet vanilla, and musk.
12 — Trivial Pursuit
Test your books and movies knowledge with the ultimate edition Harry Potter Trivial Pursuit game. With over 1,800 challenging questions, this is perfect for game night.
13 — Cookie Cutter Set
For your baker or dessert-loving friend, this Harry Potter Cookie Cutter Set is the perfect addition to their kitchen.
The 26-piece kit includes 8 cutters, 12 icing bags, 4 decorating tips, 1 plastic coupler, and 1 themed storage box.
14 — Wizard Chess Set
Play chess in style with a Wizard Chess Set. This officially licensed game piece is the miniature replication of the set seen in Harry Potter and the Sorcerer's Stone.
15 — LEGO Hogwarts Castle
The magical world of Harry Potter comes alive with the LEGO Hogwarts Castle model.
This collector's LEGO set includes all of the houses — Godric Gryffindor, Helga Hufflepuff, Salazar Slytherin, and Rowena Ravenclaw!
16 — Deathly Hallows Speaker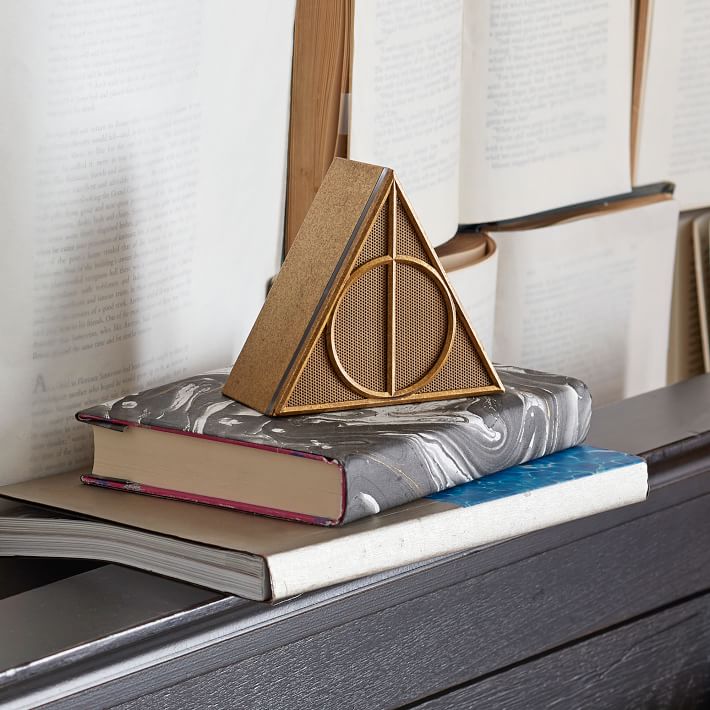 Jam out in style with this stylish Harry Potter Deathly Hallows Bluetooth Speaker. We love that this speaker is cordless so kiss those annoying wires goodbye!
17 — Hogwarts Snow Globe
Your Potterhead fan will appreciate this Hogwarts Snow Globe. Hand-painted and hand-crafted, Hagrid's Hut sits at the base of this glistening piece.
18 — Clue Board Game
The classic board game is reimagined into the Clue Harry Potter Board Game. Try to solve who vanished, what spell was used, and where the crime happened with this mystery whodunnit game.
19 — Hogwarts Bookends
A Harry Potter book collection isn't complete without this Hogwarts Bookends.
20 — Hooded Bathrobe
Bath time just got more fun with this Harry Potter hooded bathrobe. The bathrobe features a sorting hat hood.
21 — Deathly Hallows Cufflinks
Guys will love these Deathly Hallows Cufflinks. They even come in a custom licensed themed gift box.
22 — Custom Wizard Mug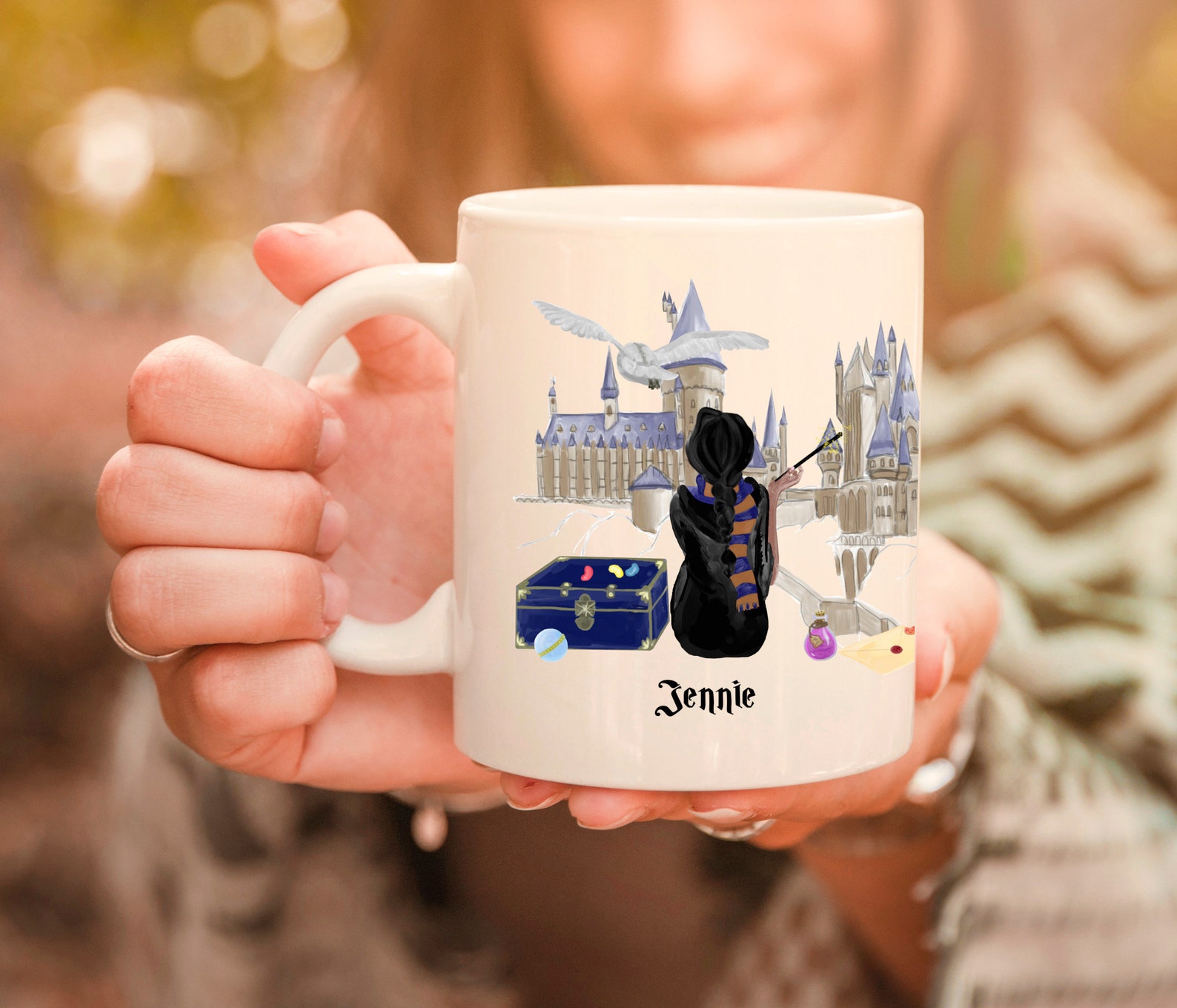 Surprise your bestie with a Custom Wizard Mug.
Pick out the gender, hair color, scarf, and skin color to personalize this wizardly world illustration. You can even add your own custom text.
23 — Invisibility Cloak
Appear to disappear just like Harry. This Invisibility Cloak creates a magical illusion of invisibility indoors or outdoors in photos or videos.
24 — Glasses Earrings
Brighten up her ears with glasses earrings. These minimal mismatching studs are available in 14K gold or sterling silver.
25 — Who is It Game
Guess the Harry Potter character with this fun Who is It Game that even kids can enjoy.
26 — Harry Potter Gift Box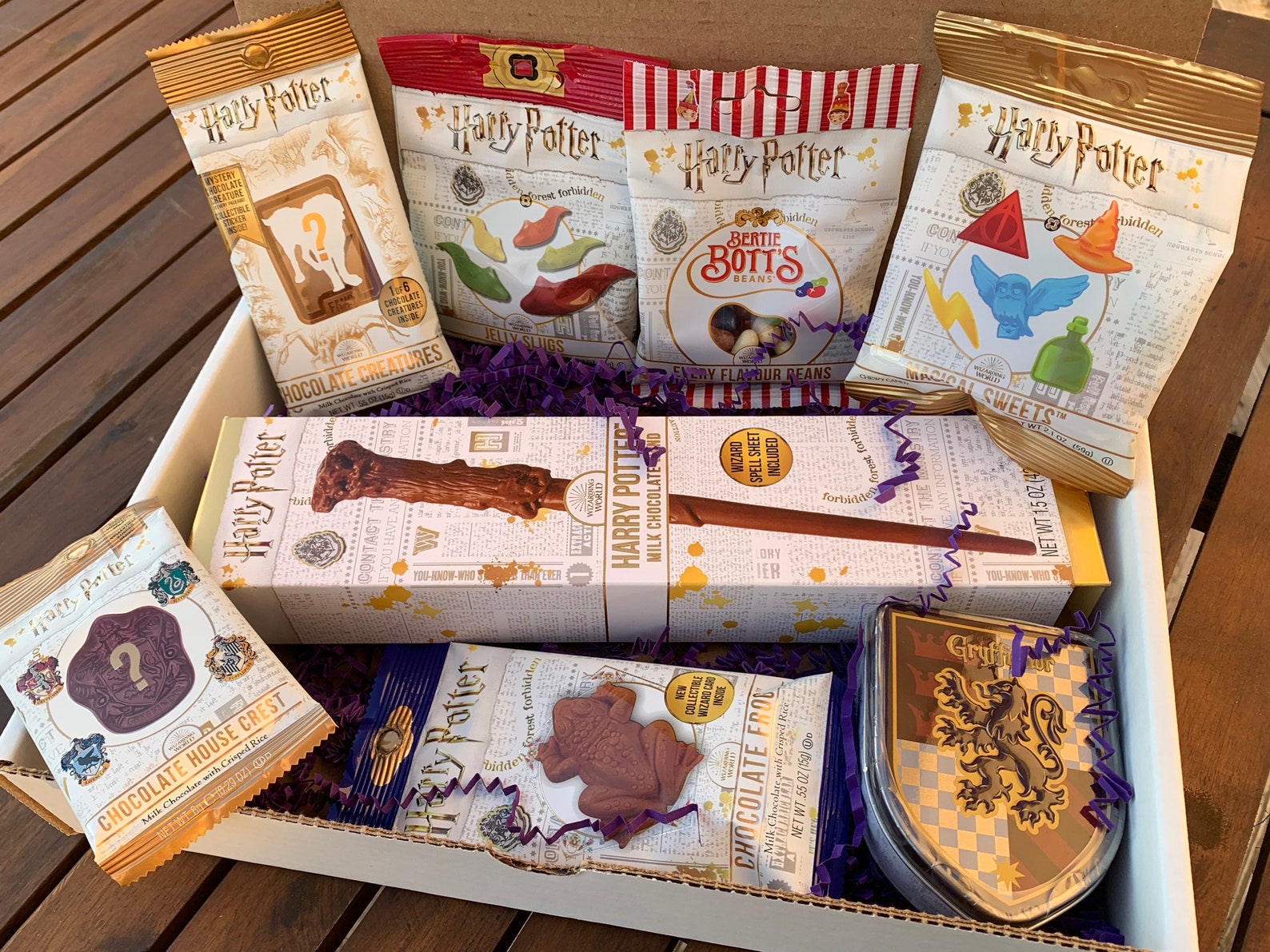 Send a care package of Harry Potter-inspired items. The Harry Potter Gift Box includes a chocolate wand, Bertie Bott's jelly beans, magical sweets, and more.
You can even add in a chocolate Golden Snitch.
27 — Dobby Curtain Tie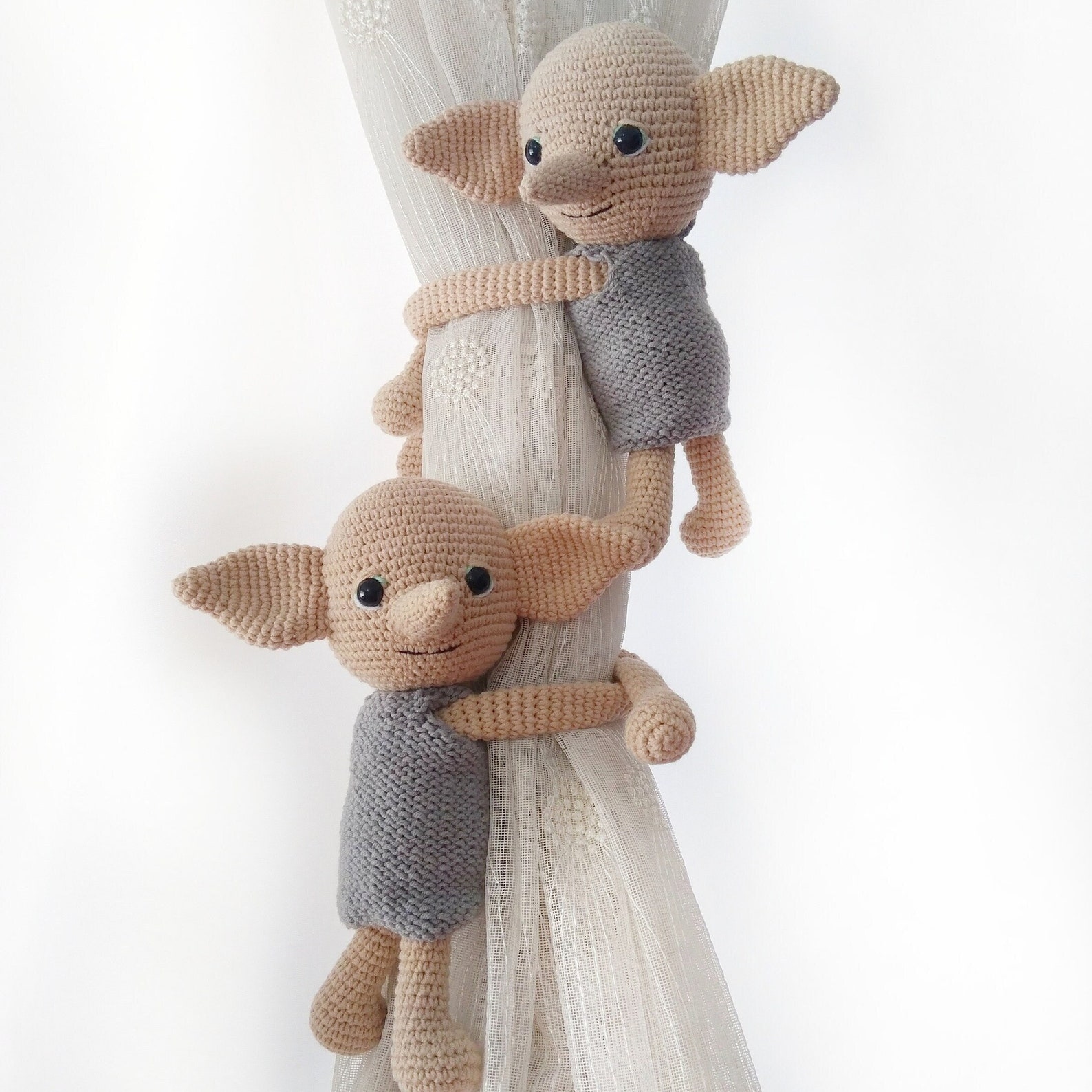 A Harry Potter-themed nursery or kid's room isn't complete without these adorable crocheted Dobby Curtain Ties.
You can even switch out the colors to your liking before you order this pair. This is a such a cute little boys bedroom idea or idea for little girls bedroom.
28 — Ankle Socks Pack
Dress up their feet and relive the magic with this pack of cozy Harry Potter ankle socks.
29 — Golden Snitch Light
Delight your Quidditch fans with a Golden Snitch Light. Simply tap the USB-powered table lamp to turn it on.
30 — Spell Book
Their library wouldn't be complete with The Unofficial Ultimate Harry Potter Spell Book. Witches, wizards, and muggles can cast over 240 spells, charms, curses, hexes, and jinxes.
31 — Illustrated Edition Book
Your Harry Potter fan most likely already owns the book series. But do they own illustrated editions?
Award-winning artist Jim Kay brings his own interpreted visions to the Harry Potter and the Goblet of Fire: The Illustrated Edition with over 150 illustrations.
32 — Harry Potter Action Figure
Die-hard fans will love this Harry Potter Action Figure from Funko POP. Complete the set with other characters like Hermoine, Ron, Severus, Sirius, and more.
33 — Personalized Witch of Wizard Light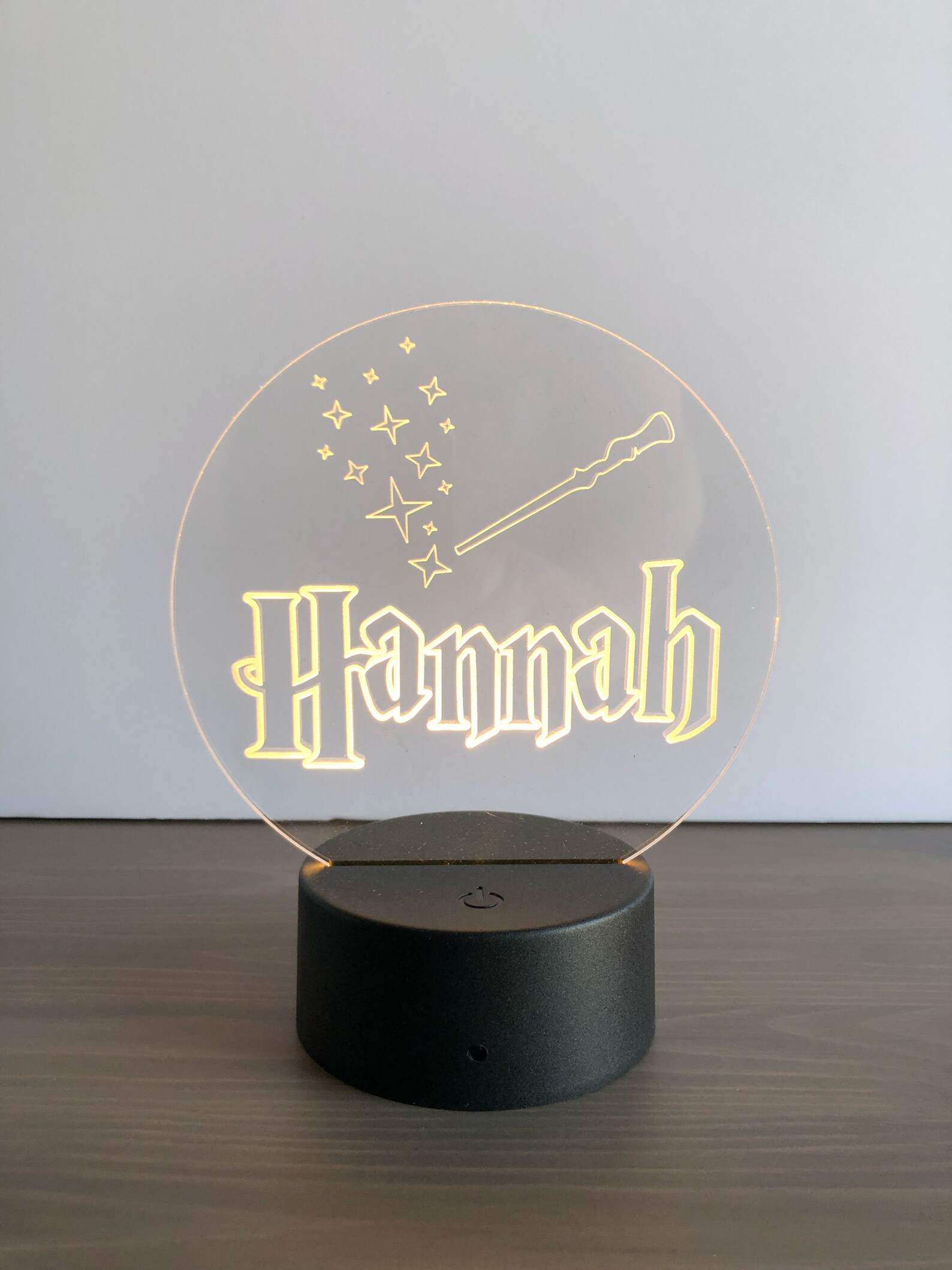 If you couldn't tell already, we love personalized gift ideas since it makes for a unique present. Gift your witch or wizard in your life with a personalized LED night light.
34 — Sorting House Bath Bomb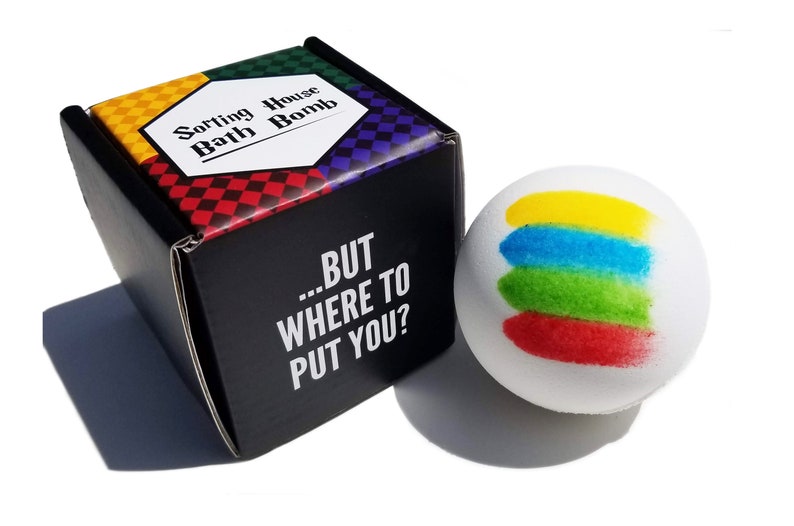 Drop the Sorting House Bath Bomb into a warm bath to find out which wizarding house you belong to. Your house color will fizzle and fill the tub.
You can pick your friend's favorite house or send a random one to surprise them. These citrus bath bombs are handcrafted and composed of all-natural ingredients.
35 — Spellbinding Wand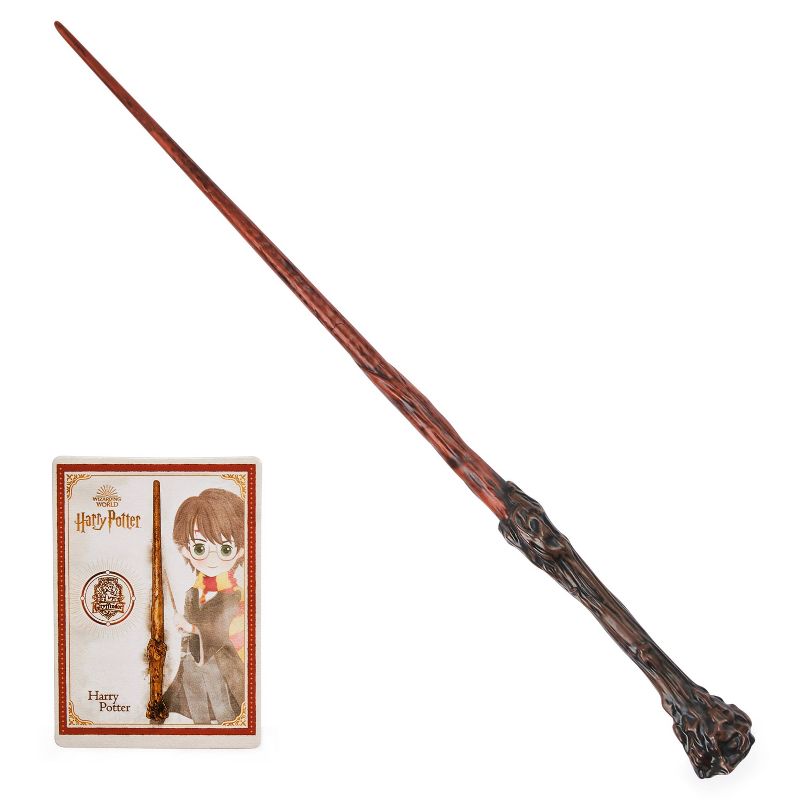 Cast spells with a Harry Potter Spellbinding Wand. This replica wand comes with a spell card to learn the Aguamenti spell! A true wizard is not without his or her trusty wand.
DIY Gift Wrapping Ideas
And now that you've picked out the perfect gift, don't forget to pack it with some unique wrapping —