I'd like to confess that sometimes I try way too hard to save pretty wrapping paper. I don't want you to think I belong on that show Extreme Cheapskates or anything, I just really love a good presentation. Lucky for you, and moms all around the world, you can make DIY monogram gift tags are both cute and keepsake worthy without causing you to be considered strange. Perfect!
Materials:
Plain ornaments (mine were $1.99 at Hobby Lobby)
Gold leafing sheets
Gold leaf adhesive pen
Ribbon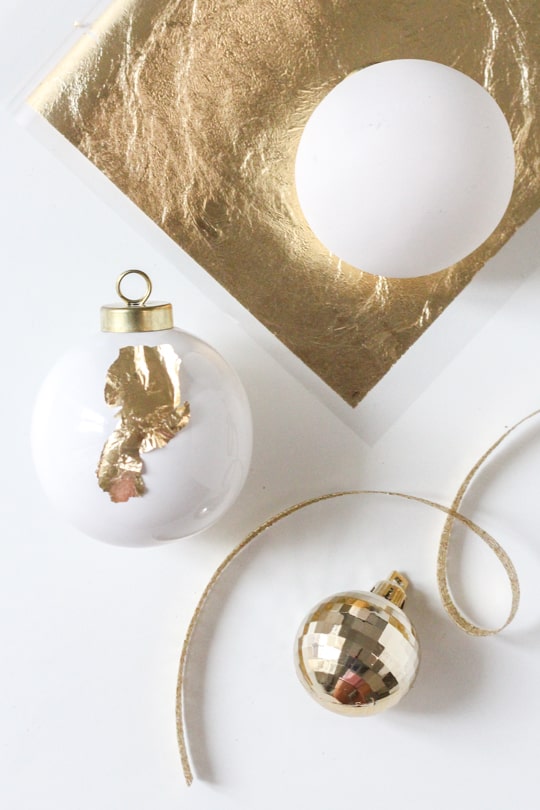 Using your adhesive pen, write your letter or message on a bulb and let it dry for five minutes. Next, place a gold leafing sheet over the adhesive and rub gently to adhere it.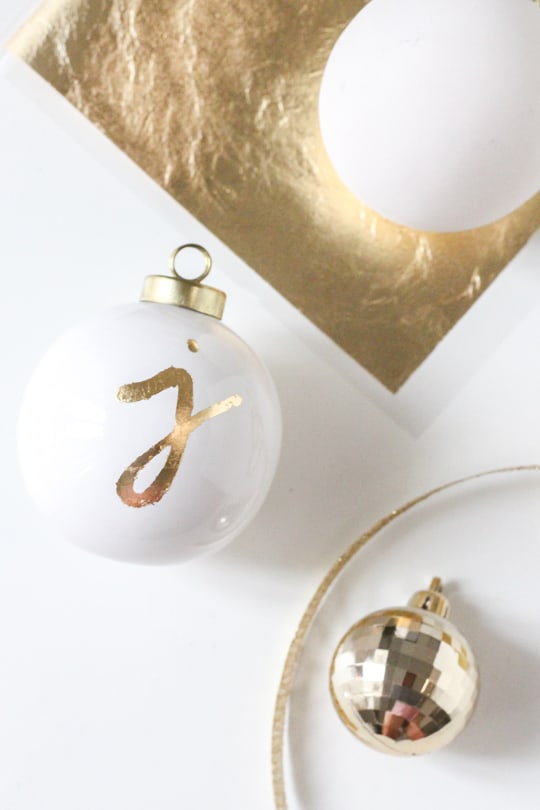 Peel the sheet off and lightly dust away excess leafing. String a piece of ribbon through to tie it onto your gift, and you're all set!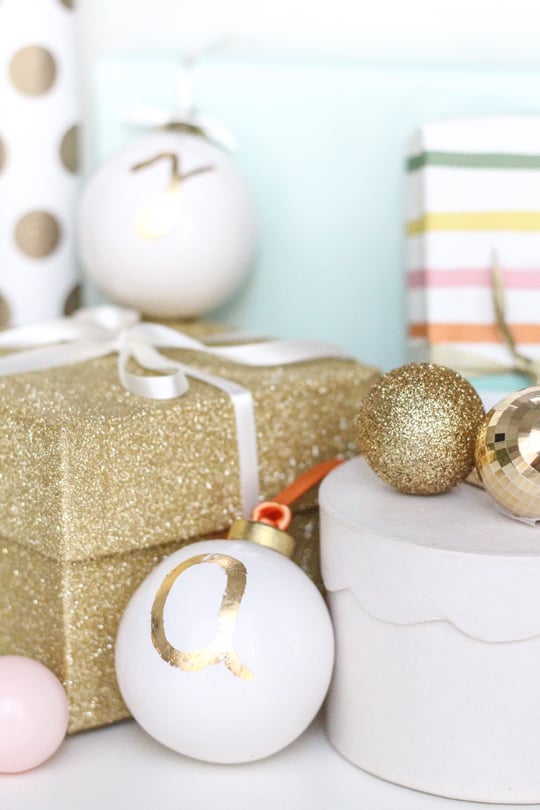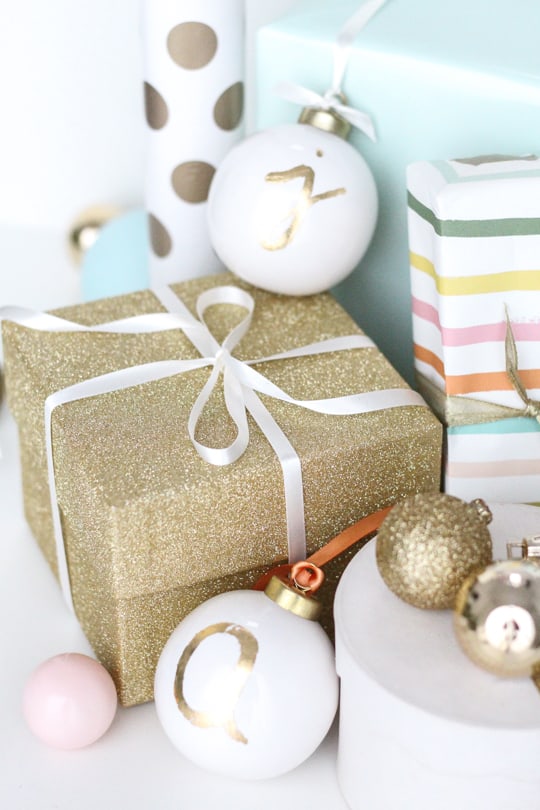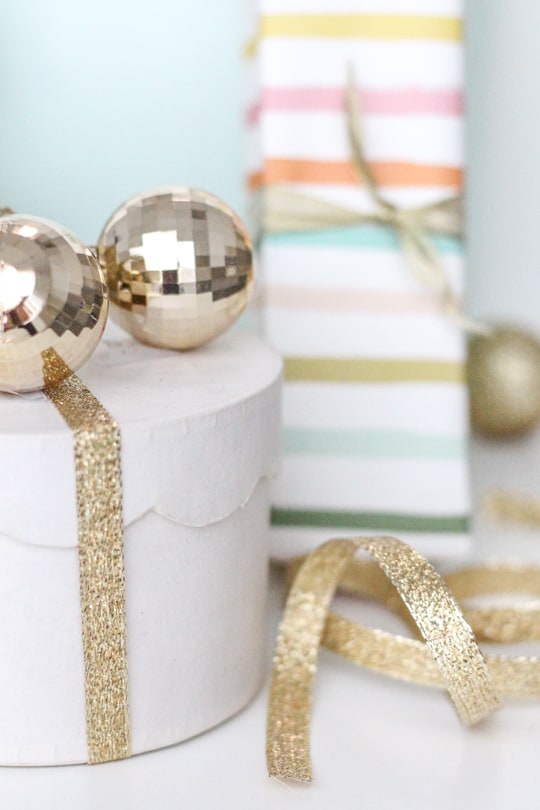 Lastly, I've officially decided that everyone needs golden disco ball ornaments. That sounds legitimate right?