This DIY golden wreath and garland is formed by a magical alchemy of craft store materials- namely artificial plants and gold spray paint!  The tiny faux leaves transcend their craft store tackiness and become delicate golden flora.
I, Jessica, love bringing botanical elements into my home and I'm excited to have a wreath that I can display year round. The original inspiration was this modern interpretation of a Victorian era Dresden wreath made from pressed metal. I wanted to make one out of a more accessible material and process.
Once you get the hang of it, these are very easy to make and I think you'll love the result…

MY LATEST VIDEOS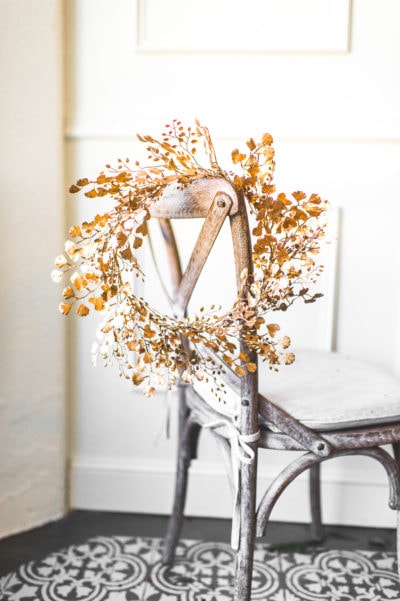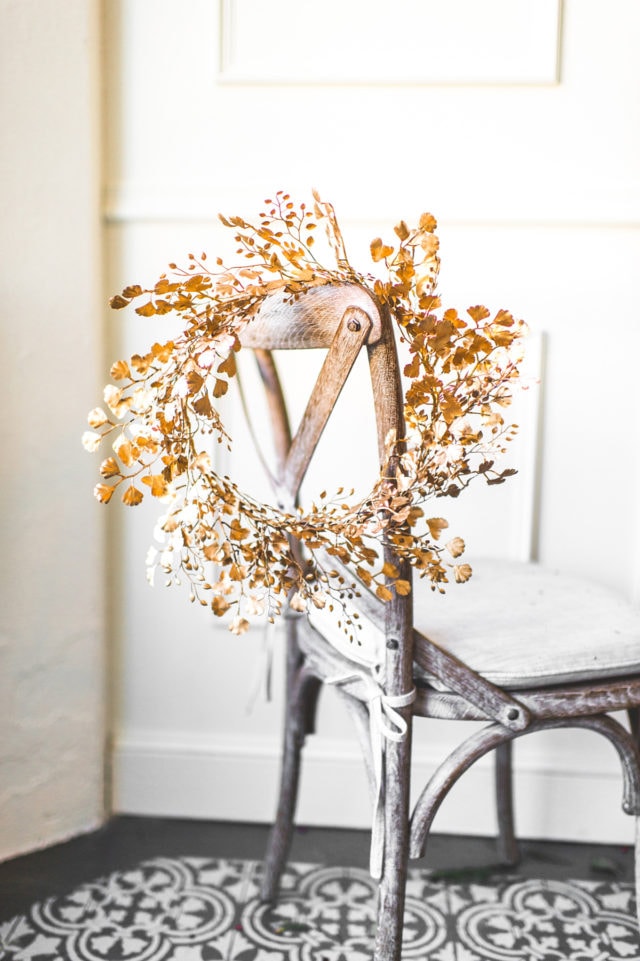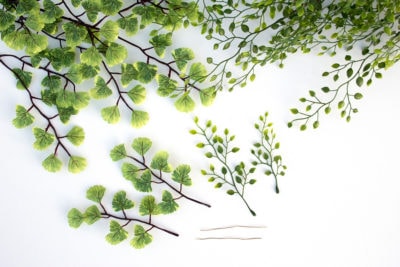 Cut about 34 2 ½" pieces of wire and 34 pairs of leaves.
Use floral tape to attach leaves to wire pieces. To make floral tape stick, you need to stretch it gently while wrapping and warm it with your fingers. Continue until you have 34 pairs of leaves.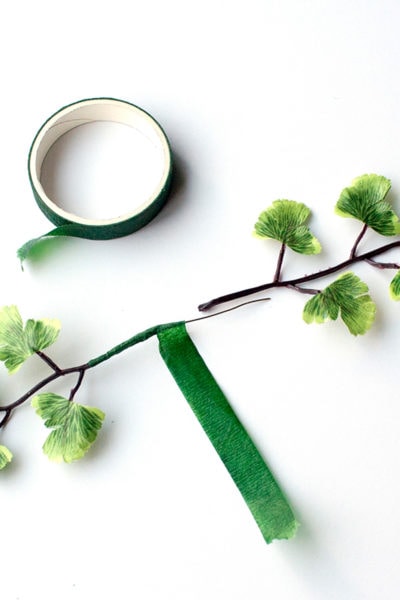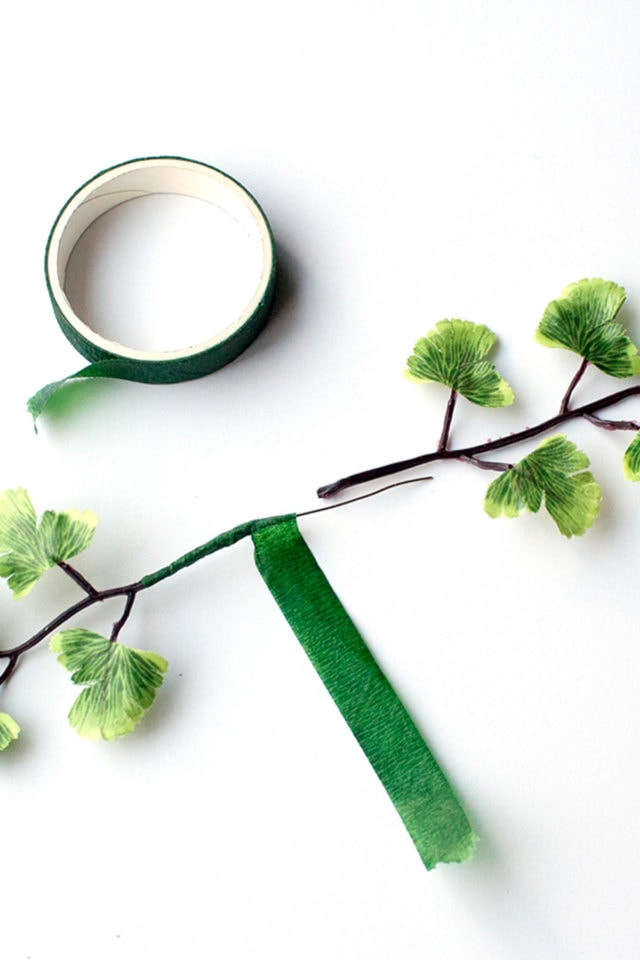 Wrap the metal ring in floral tape. Floral tape sticks best to itself, so having this base layer will make attaching the leaf pairs much easier.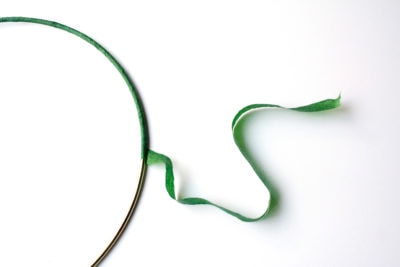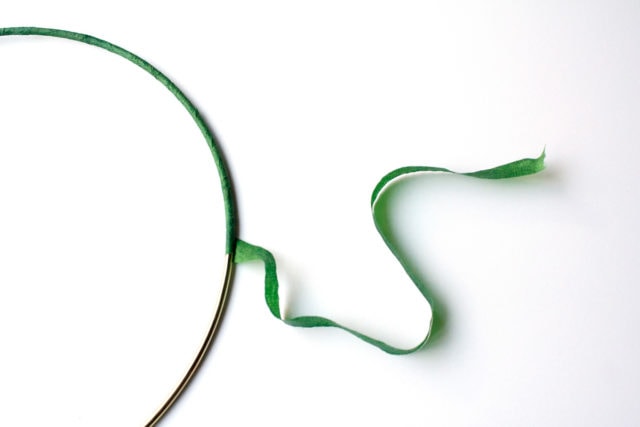 Bend leaf pair around ring.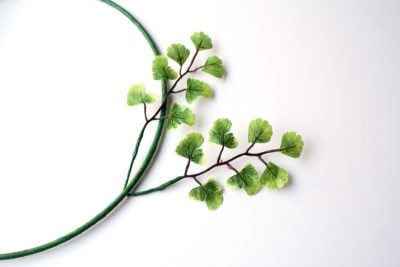 Use a small piece of floral tape to secure leaf pair to ring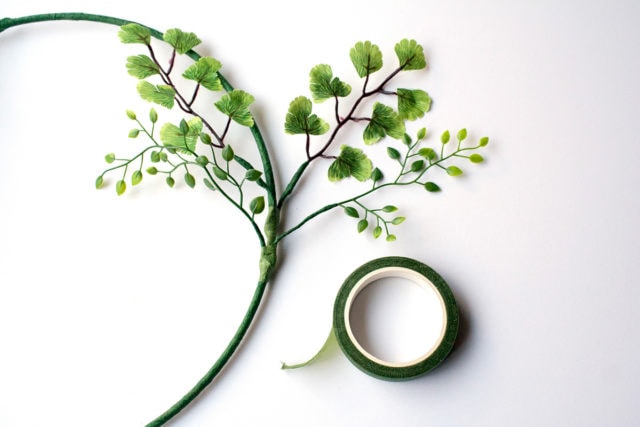 Continue around the ring, alternating the different types of leaves.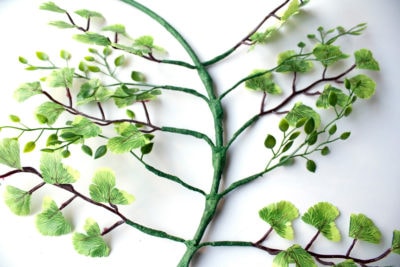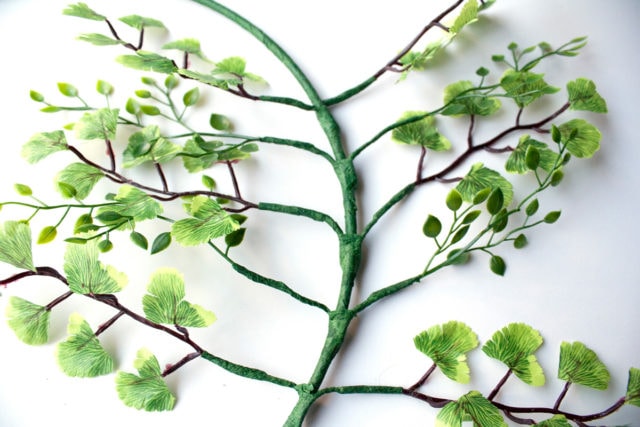 Spray paint finished wreath, bending leaves as needed to cover every side. Paint outdoors and wear the correct respirator because spray paint fumes are very dangerous, especially metallics. When dry, bend leaves so that the central ring isn't visible.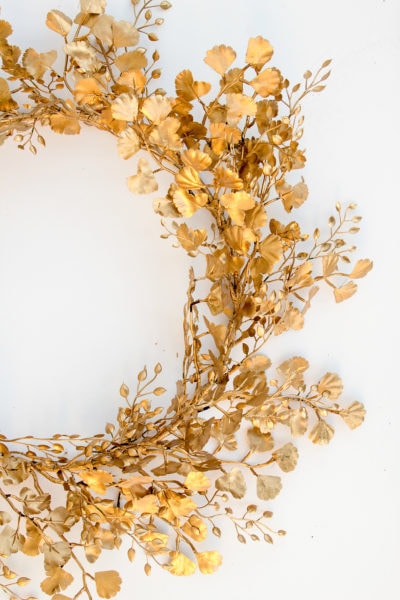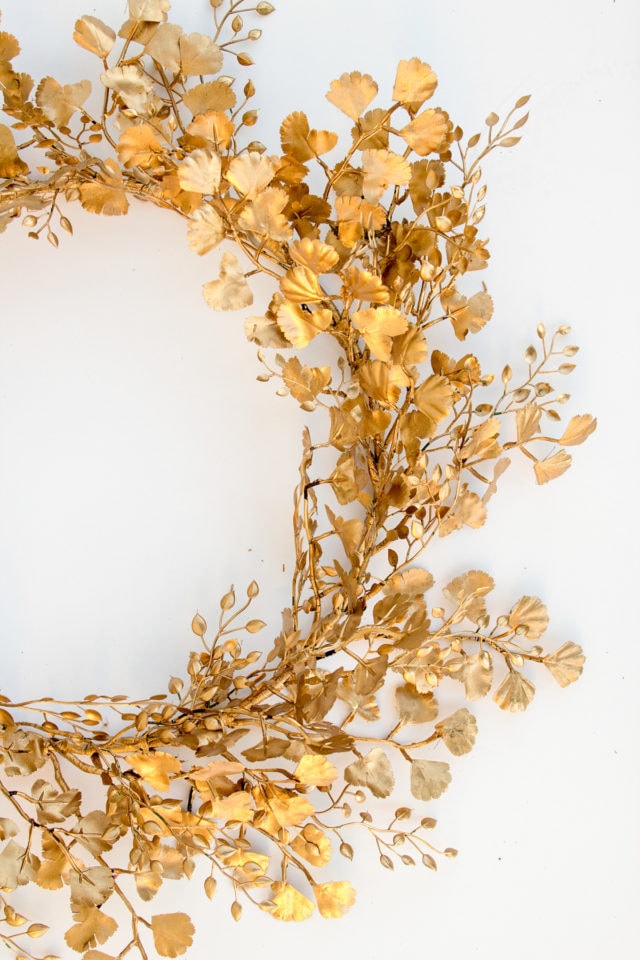 For the garland, cut a long piece of wire (about 5'), create a loop at either end, and wrap it in floral tape. Use small pieces of floral tape to attach the leaves, staggering them on either side of wire. We used 38 of the Maidenhair fern leaves.
Photography by Claire Thorington
This post may contain affiliate links which won't change your price but will share some commission using Shopstyle, Reward Style, and/or Amazon Associates.
Jessica Pezalla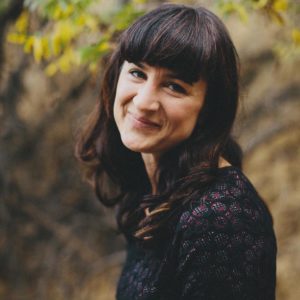 Jessica Pezalla is a Portland-based artist and designer whose creations range from large-scale installations to unique crafts for the home. She has a fondness for all things botanical and especially loves working with textiles and paper.
Immerse yourself in her handcrafted world on her website and Instagram.
Check out these other awesome posts!