photos by Jared Smith
I like wreaths, but I tend to lean more towards the modern, minimalist look when it comes to door decor, how about you? That said, I'm also not going to spend two months of my life construction and/or welding a very detailed brass structure just to get this look on a budget. Instead, I've come up with this simple DIY geometric wreath that you can make in less than 30 minutes, but will still give your door decor plenty of that "wow" factor!
After my one-minute DIY cararra marble place cards from last week, and now this 30 minute project (and half of that is waiting for paint to dry while you're eating cookies), it may appear that I'm a lazy crafter, but oh the contrary! I like to think I just craft smarter, not harder…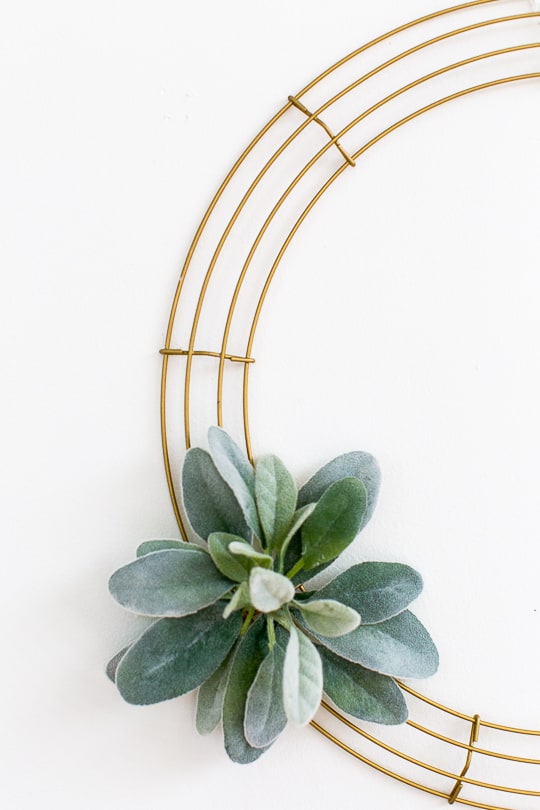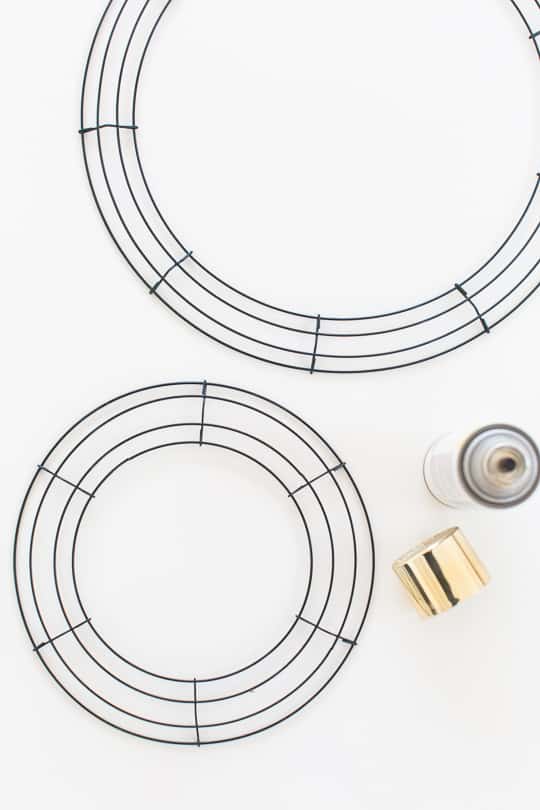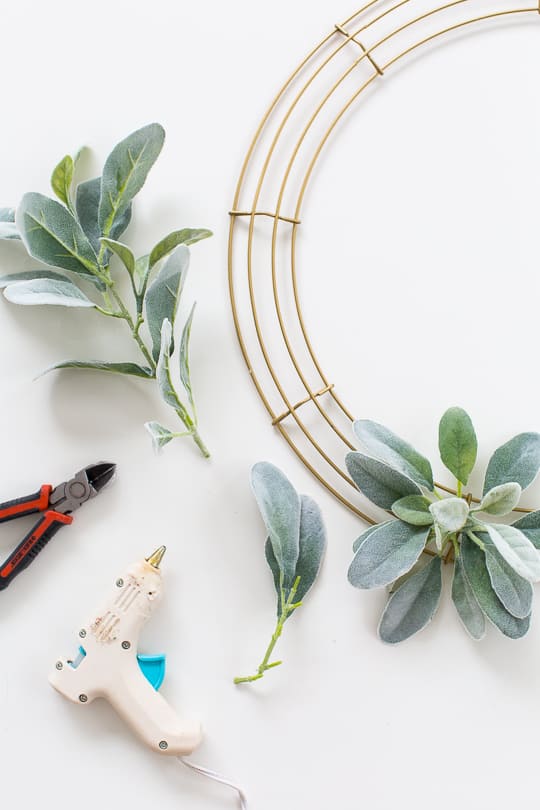 These project is two easy steps: first, spray paint the wire frames gold and let them dry. Second, hot glue your greenery on, then hang with clear adhesive hooks!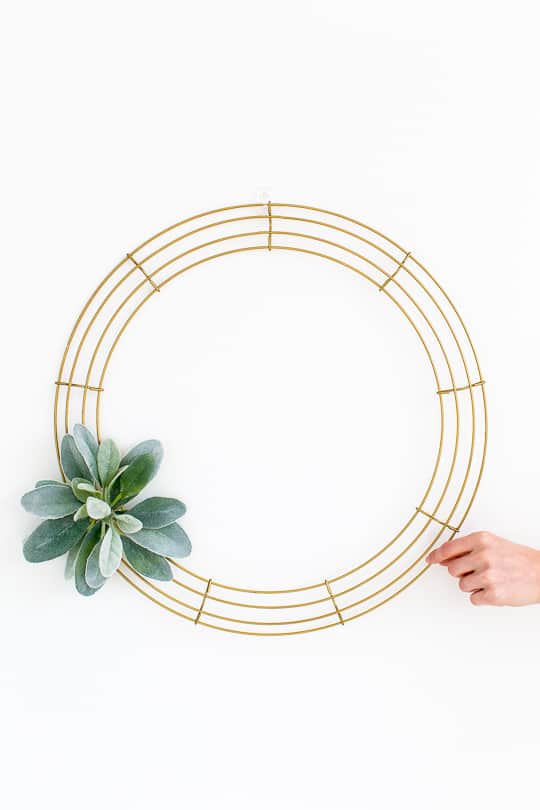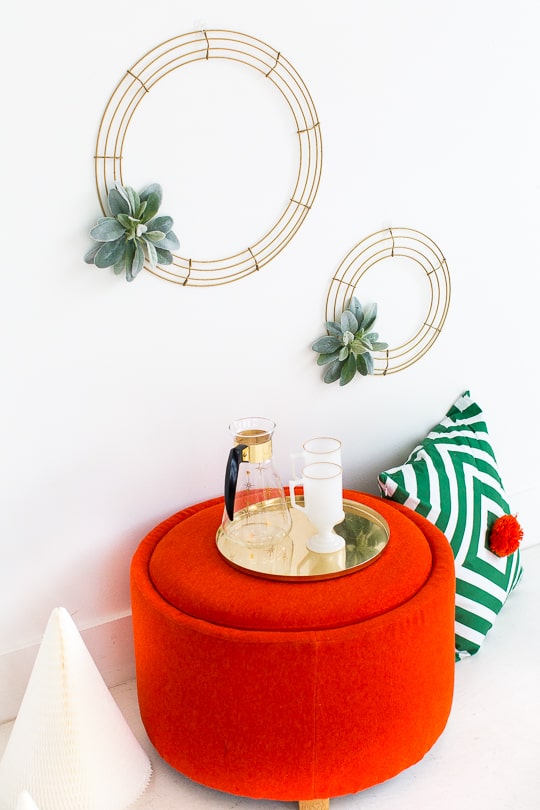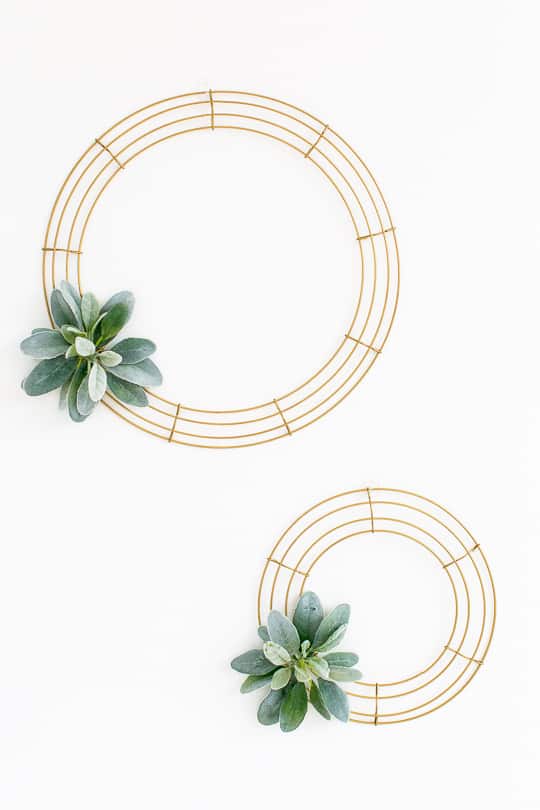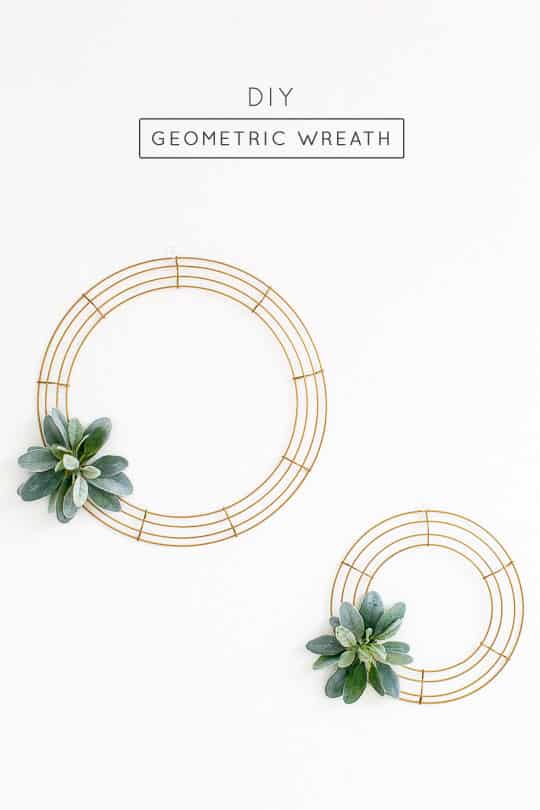 Pretty simple, right?! The options are pretty much endless on the shapes and sizes of the wire frames since they sell so many kinds for crafting.
I really wanted to make a square version from a wreath frame, but I couldn't find a basic frame shape I liked for them. If you hunt one down, be sure to let me know!
Styling sources: striped pom pom pillow by Arro Home // ottoman from Target // gold metal tray by H&M