Sometimes my scrambling last minute to style a project before we lose daylight turns into me crying into a cupcake about an hour later, and then other times it turns into something SUPER AWESOME. Luckily today's project was a result of the latter that I stumbled on while I was styling a tabletop DIY (which you'll see soon!), and needed something to spice up the place settings. Somehow these one minute DIY carrara marble place cards came to be, and now I'm in love!
Now I hope you're ready to have your minds blown, my friends, because you can make approximately 30 of these pretty little things for a mere $8. Yes, that's thirty real marble place cards for $8 (hello, wedding season). You can thank me in the form of baked goods when all of your family members think you spent a million dollars just to have their initials resting on their plates….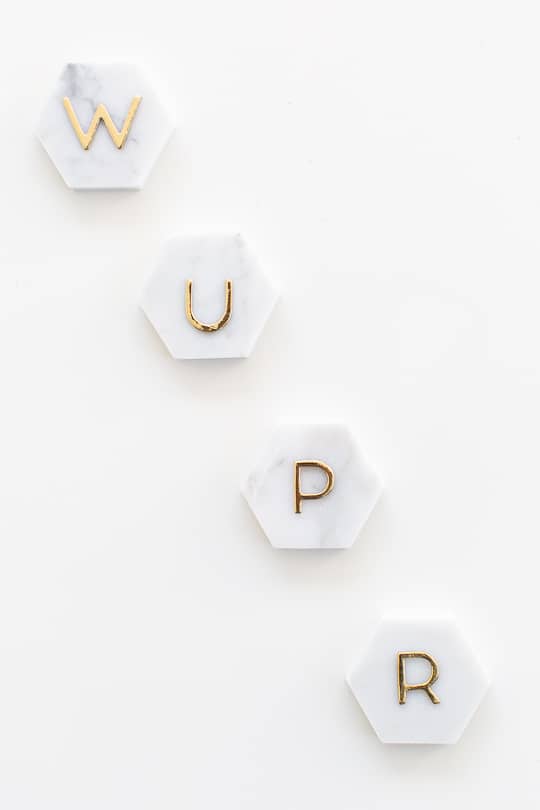 Like I said, I came up with this idea on the super fly, so I had already torn all of my mini tiles off of the netting. Assuming you didn't go buck wild looking for emergency tiles already, you can go ahead and pull each tile from the netting.
Once you've done that, all you have to so is stick a sticker to the front for each name (or if you're a pro calligrapher, have at it!).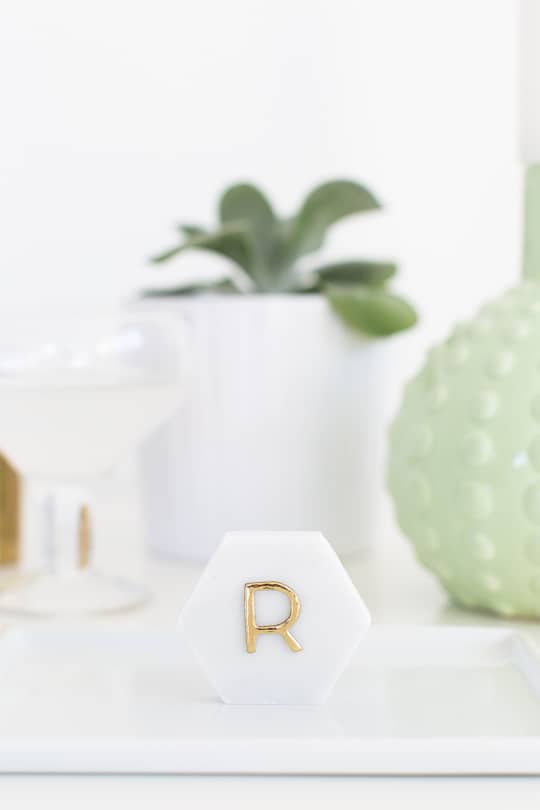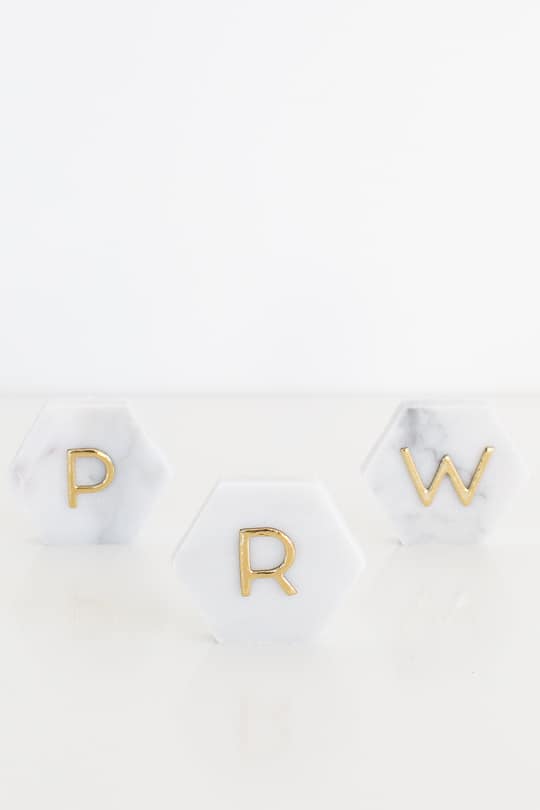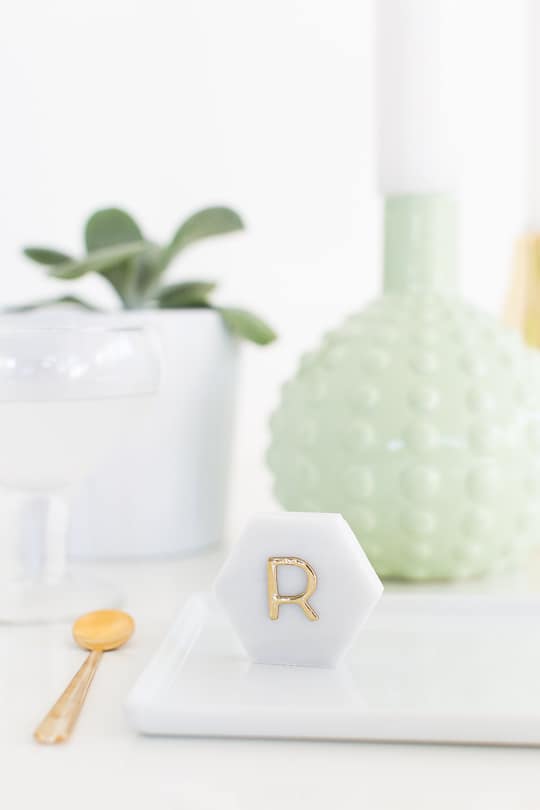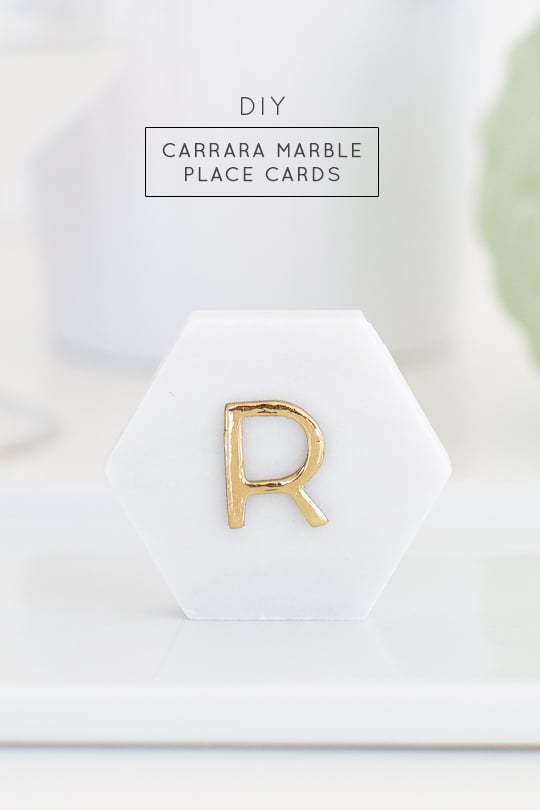 So simple right?! I almost feel bad calling it a DIY… except not, because we're totally sneaking by with highway robbery on how expensive these look. ;)