I'm all about the non-traditional holiday decor. And these DIY Faceted Easter Egg Place Card Holders are definitely a testament to that!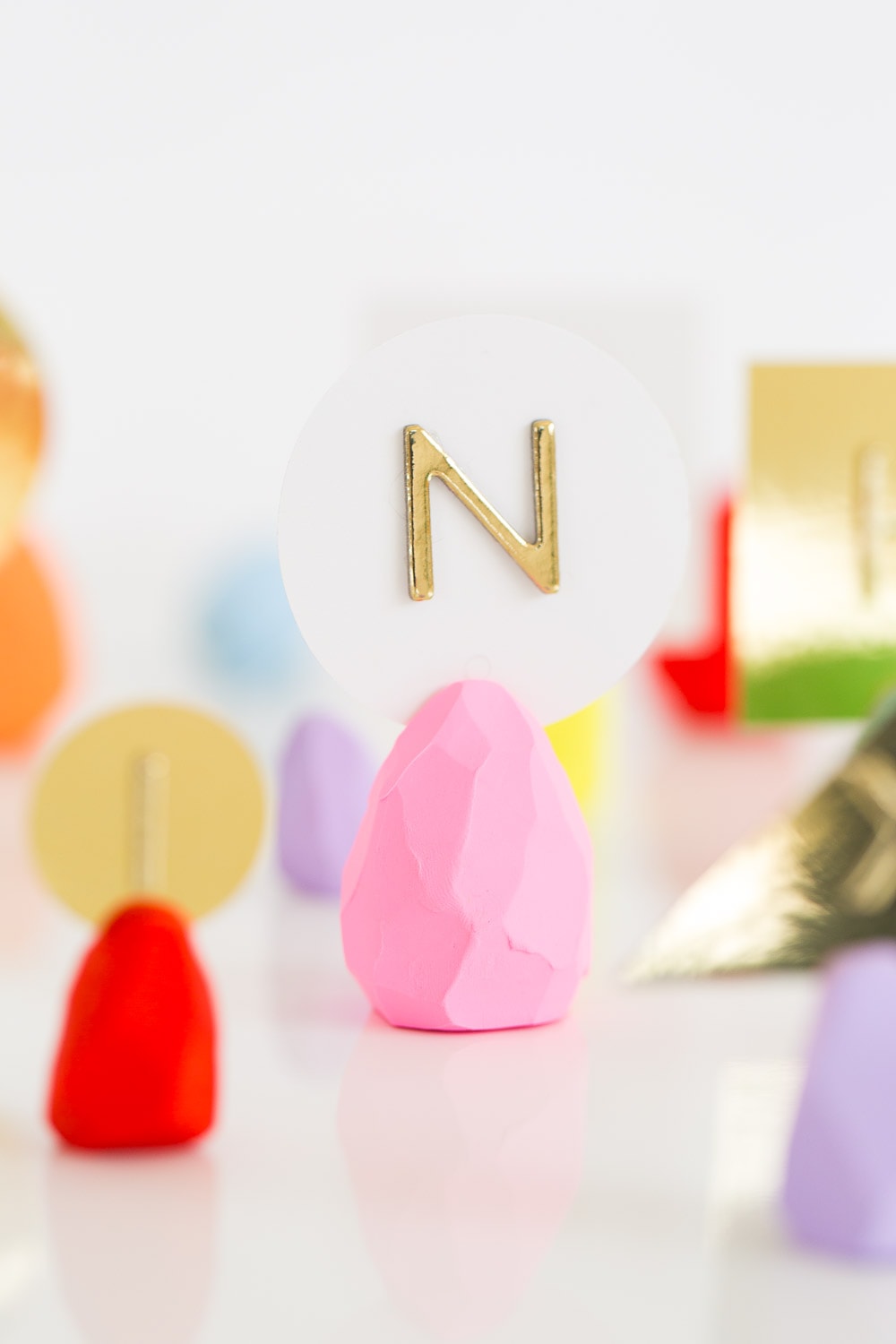 They're not quite eggs, not quite all pastels, and there are no peeps to be found. But these DIY Faceted Easter Egg Place Card Holders can definitely be just as cute if you ask me.
Plus, you can make them as much or as little of an egg shape as you want in order to be able to reuse them for other gatherings too.
We're just looking out for your crafting well-being. So you don't have to slave over place card holders every time (unless you want to of course)…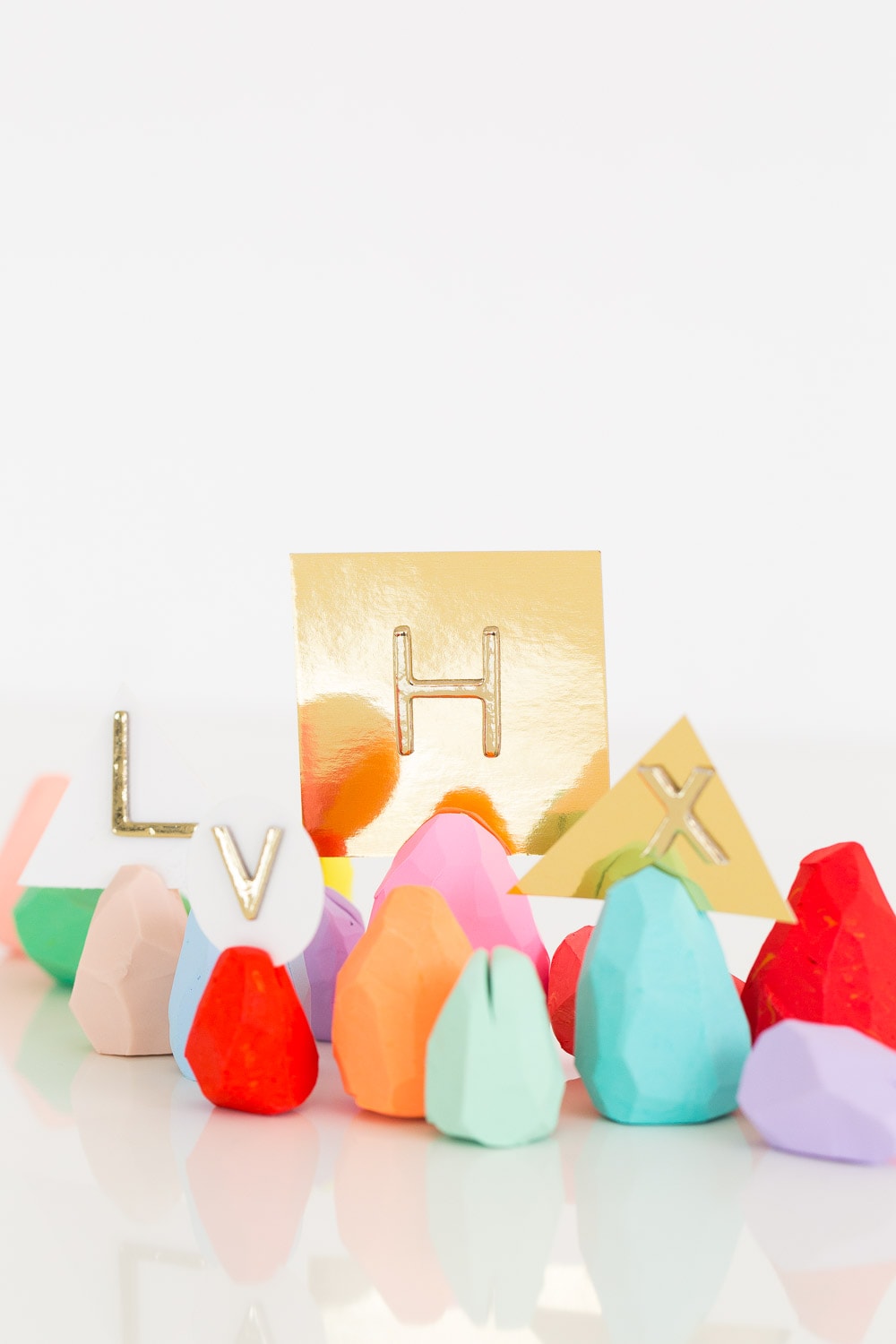 Materials And Tools Needed To Make DIY Faceted Easter Egg Place Card Holders
Place cards of your choice
Clay dedicated baking sheet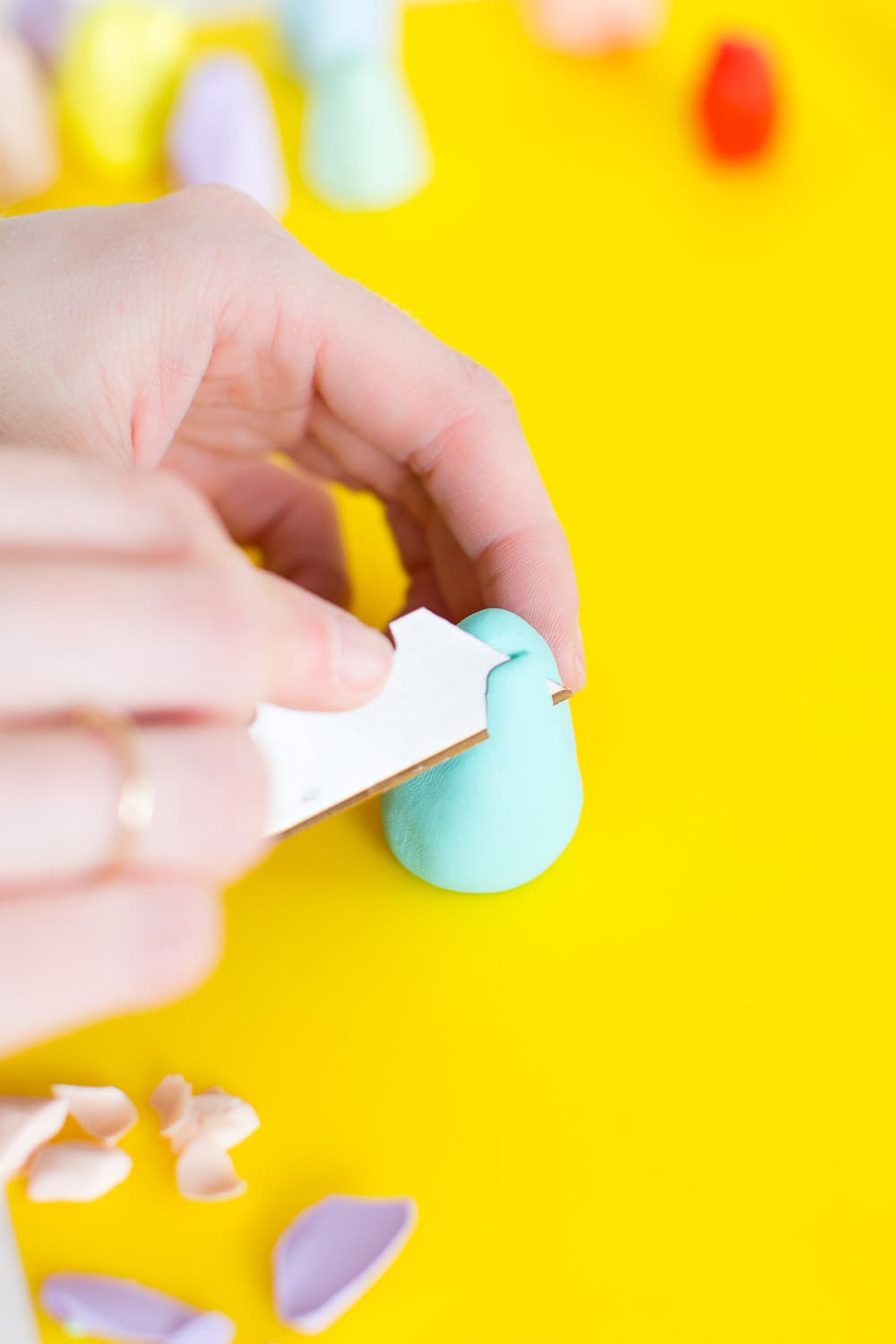 How To Make DIY Faceted Easter Egg Place Card Holders
You'll have to get a little creative on combining the clay colors to make the correct shades you want.
But once you have the perfect colors, you'll start by making an egg shape ball of clay.
Make the egg shape a bit bigger than you want the final place card holder to be since you're go to cut it down some to make it faceted.
Using the straight edge, slice off small sections starting at the top. Then, work your way down until you have faceted sides around the whole thing.
Next, place the shapes on a clay dedicated baking sheet.
Bake according to the manufacturer's instructions for the you're using.
Once they've hardened, remove from the oven, let cool, and then style them!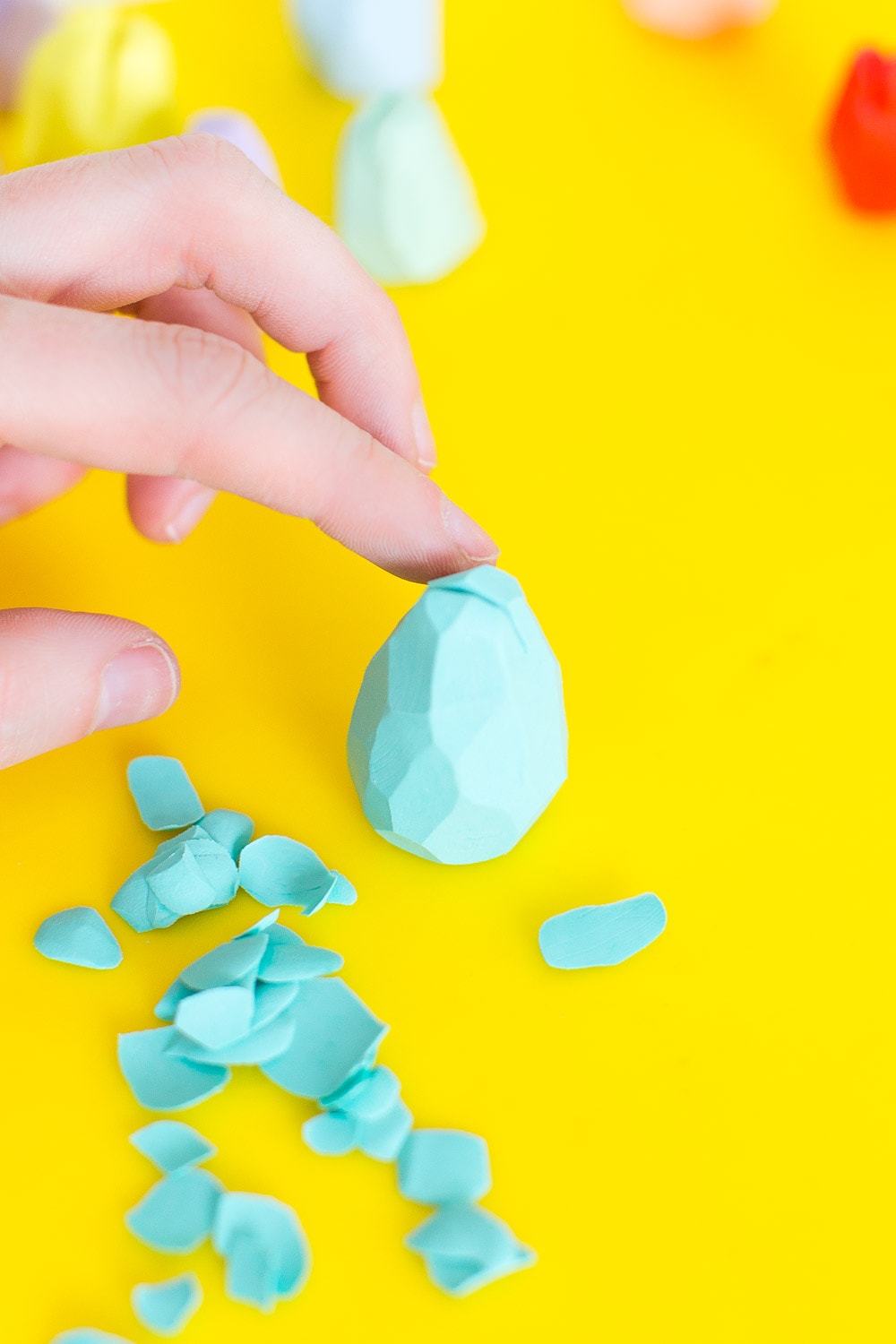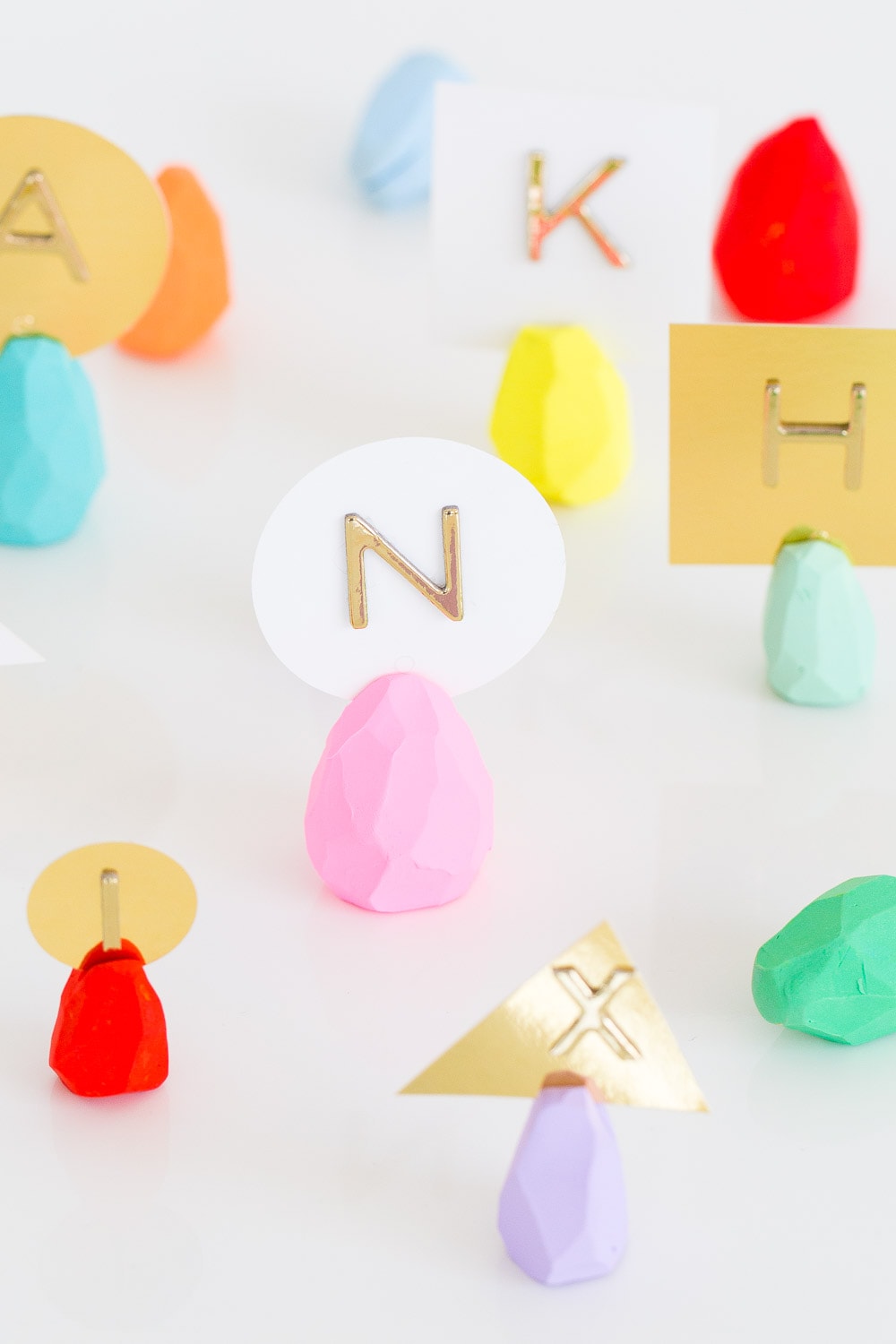 Place Card Ideas
For the actual cards themselves, I just used cut out shapes from metallic gold paper and these 3d stickers to match.
Don't these look adorable next to macarons (hint, hint)?! I love the way they turned out! Do any of you have staple Easter decor items that you use every year? These are definitely new on my list!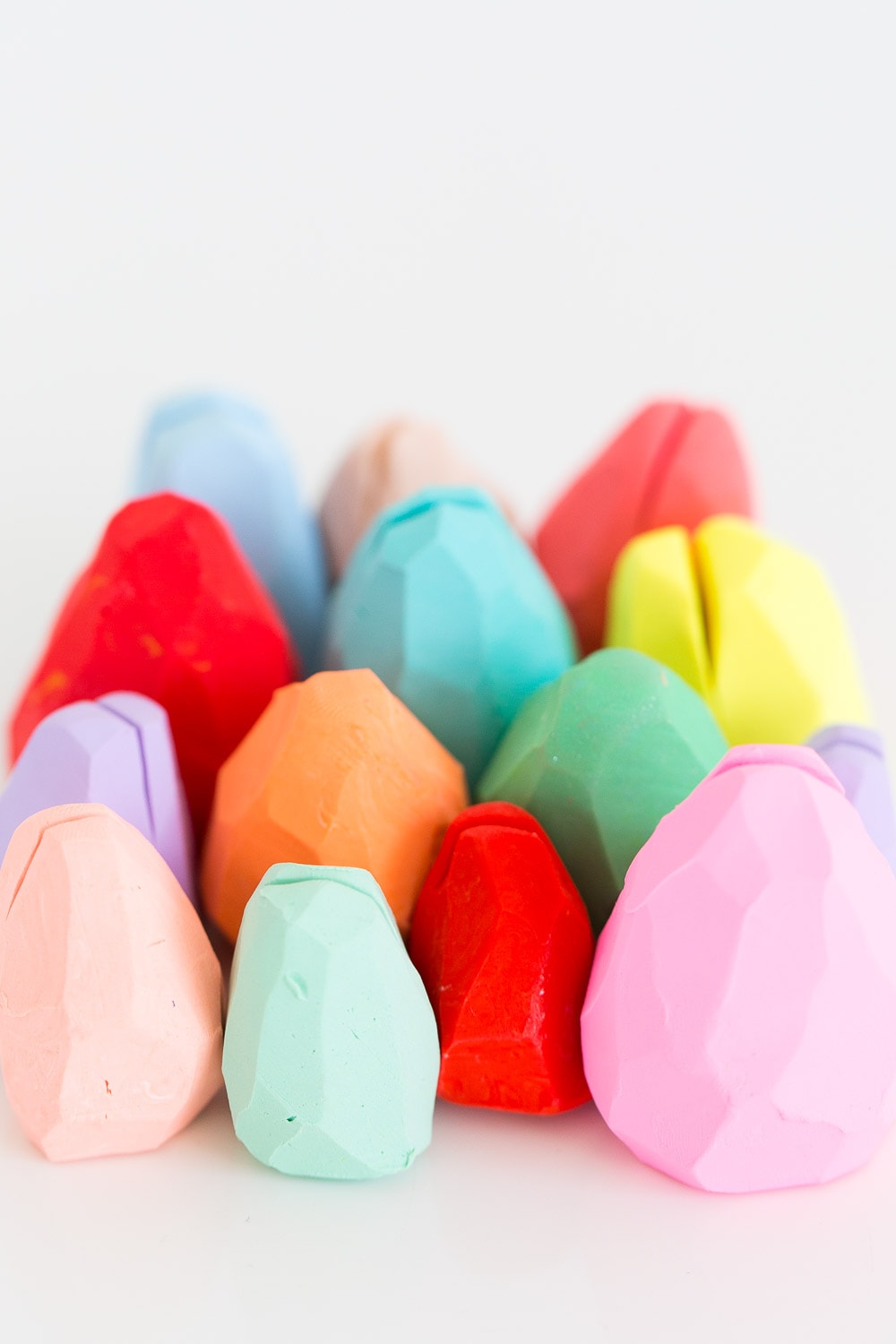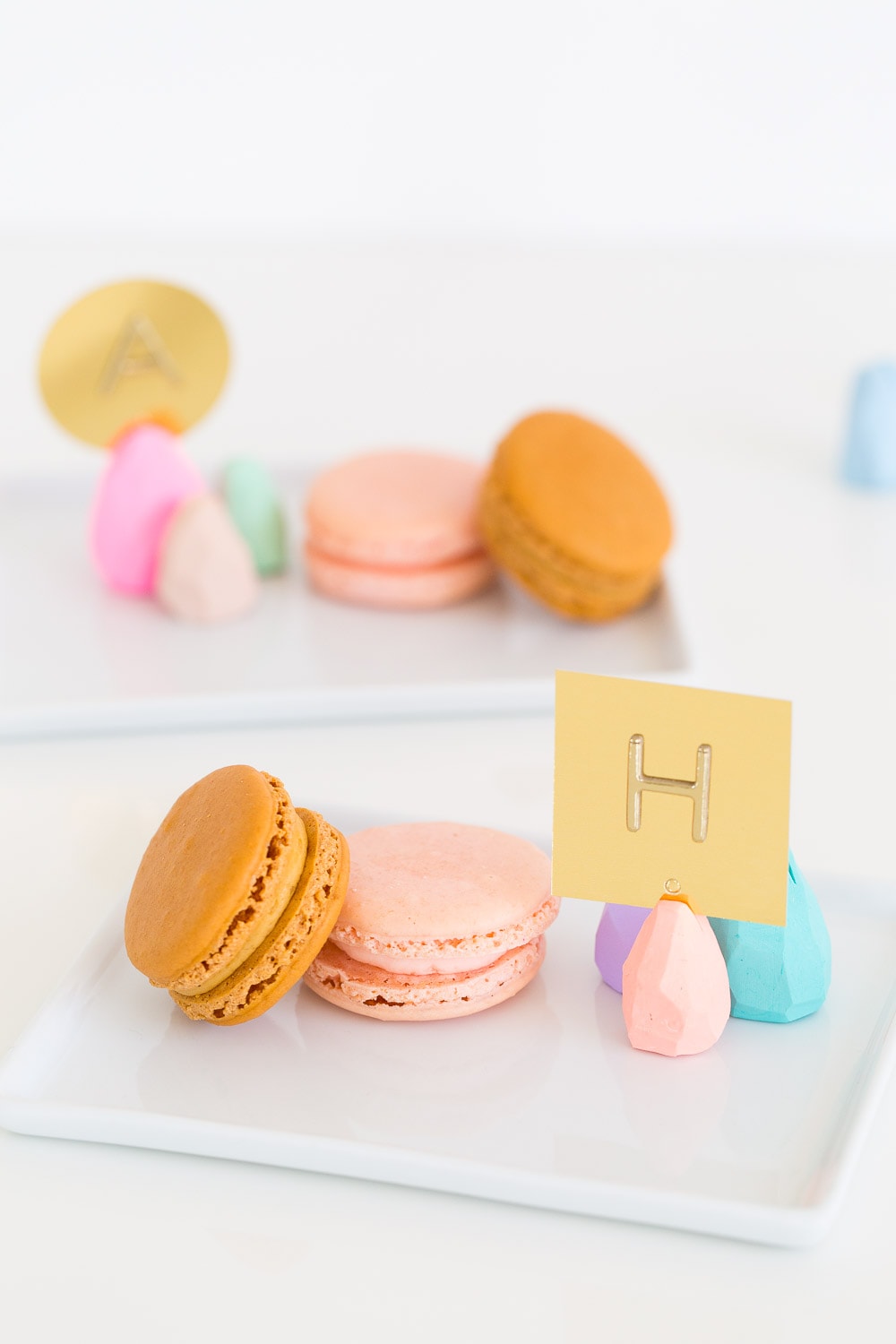 More Easy Ideas For DIY Name Card Holders
With the amount table settings we put together around here, we're definitely no stranger to place card holder ideas!
These are endless ways to create your own DIY versions or repurpose unexpected items to use as name cards, like we did with these ribbon candy holders!
Here are a few of my favorite past projects —
Fair warning: some of those are oldies, but goodies!
It's kind of crazy to think that I've been blogging for so many years that old photography methods look ancient to me now!