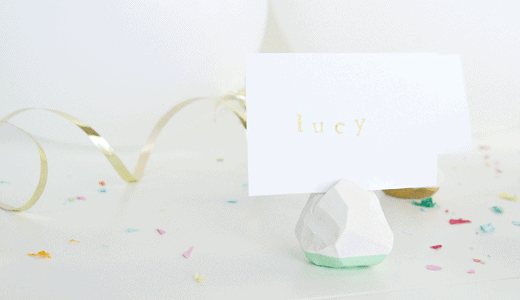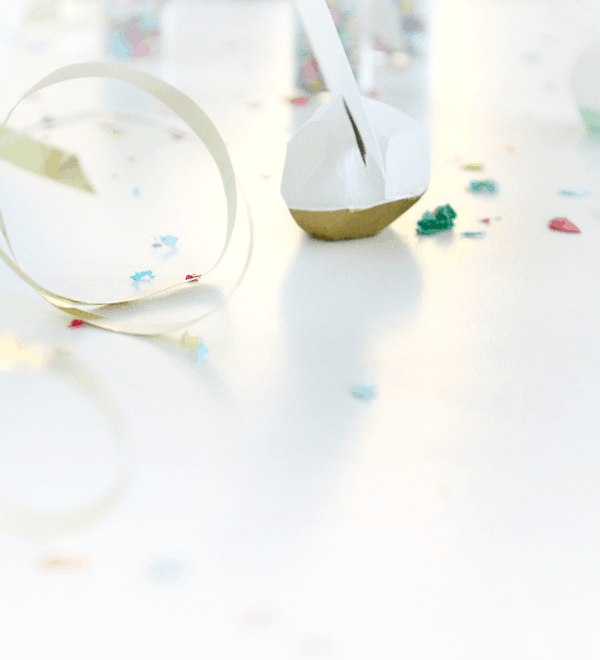 I really love all of the geometric shapes that are popular right now, but I wanted a way to use them that isn't totally over done. Initially I thought of making geo planters, but somehow I settled on place card holders (I think it was sheer laziness, but don't tell). I'm also still into the whole dipped trend too, I don't know if that qualifies me as obsessive or not, but I combined the two anyways! Here's how you can make your own with oven-bake clay and a little paint (or if you're feeling lazy too, you can just buy mine)–
Materials:
Oven-bake clay
Clay knife/exacto knife
Wax paper
Paint color of choice
Wet/dry sandpaper (optional)
1 | Form the clay into smooth equally sized balls for the number of holders you need. I made mine about two inches in size.
2 | Use a smooth edged knife to randomly cut sections/facets from the ball of clay.
3 | Bake the geos according to your specific clay instructions.
4| If you're kind of a perfectionist, you can use wet/dry sandpaper to smooth the sides (I use water to keep the dust down). Then dip the bottoms in all-purpose paint and let them dry!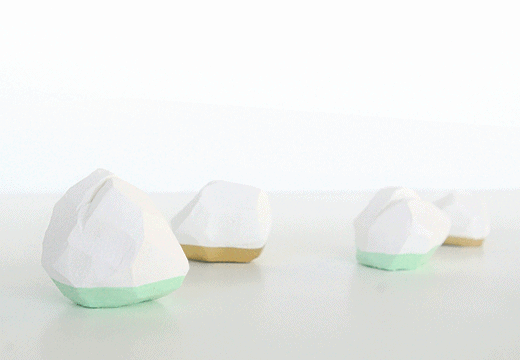 I'm totally in love with the mint and gold color combo right now! What do you think, is this a project you would try? The possibilities are endless really: earrings, necklaces, place card holders, planters, general decor…